Community Audience Partnership
Connecting deeply & authentically with all New York City communities to welcome new audiences
The Community Audience Partnership (CAP) program aims to connect deeply and authentically with audiences from a broad range of economic backgrounds, ages, ethnicities, and perspectives. By offering discounted tickets, creating partnerships, and holding special events including Community Influencer Nights and show-specific Theme Night panel discussions, our goal is to build partnerships with communities throughout the city and create an inclusive environment to engage them in productions at Atlantic.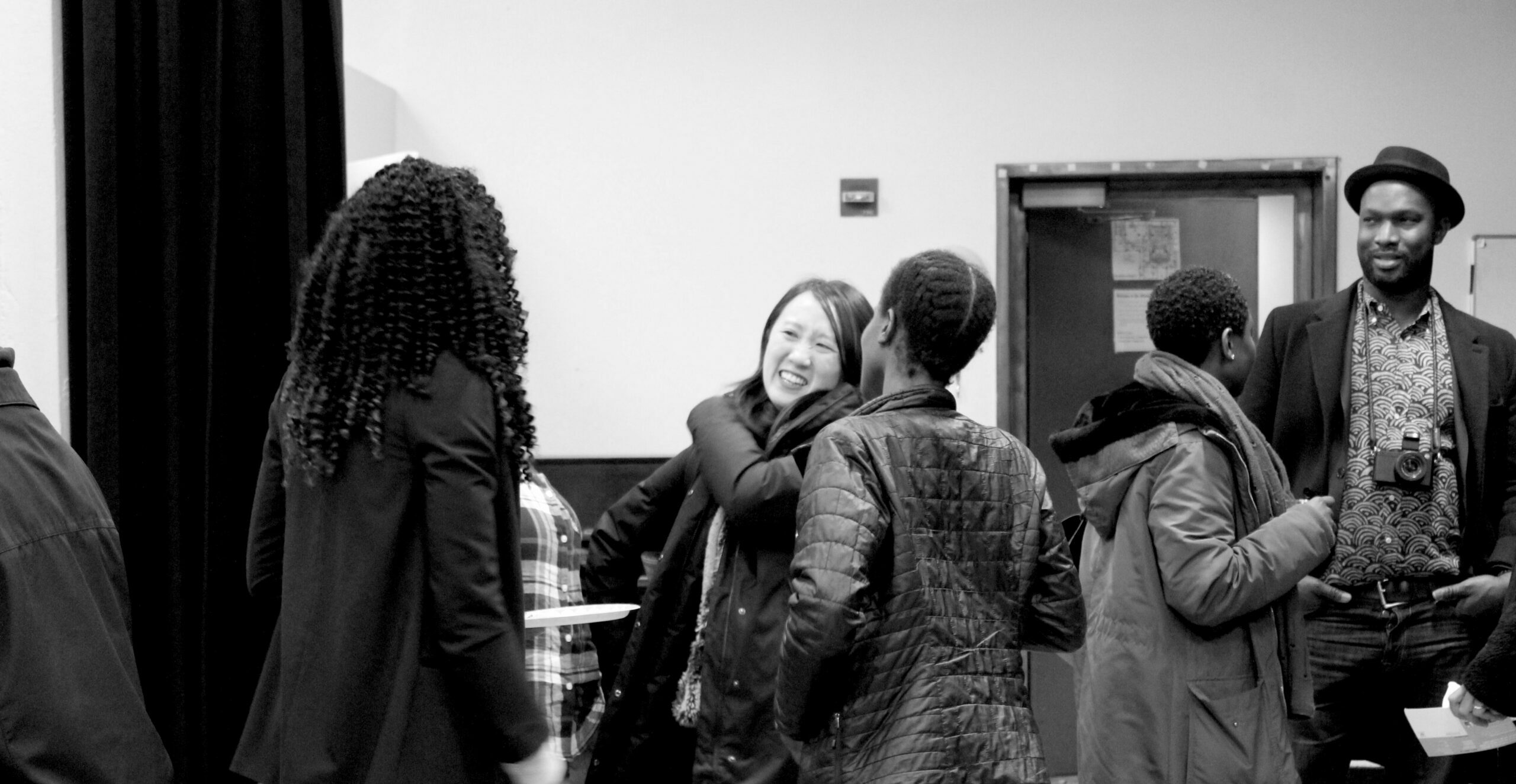 Theme Nights
We host a Theme Night for each of our productions to create a space for theatergoers from similarly connected experiences to engage with the production and each other. These post-show talkbacks and panel discussions are collaborative conversations with invited artists that delve deeper into unique topics explored in each piece. Theme, moderators, and participants are announced prior to each event and all post-show discussions are open to the public (with a ticket to that night's performance, or virtually via a live-stream).
Upcoming Events
THE FAR COUNTRY AAPI AFFINITY Night
December 15, 2022
Join us for a panel discussion by leaders in the AAPI Community following the Thursday December 15, 7pm performance of The Far Country by Lloyd Suh. For access to $25 CAP tickets, please email achaves@atlantictheater.org. Stay tuned for more details about the panelists!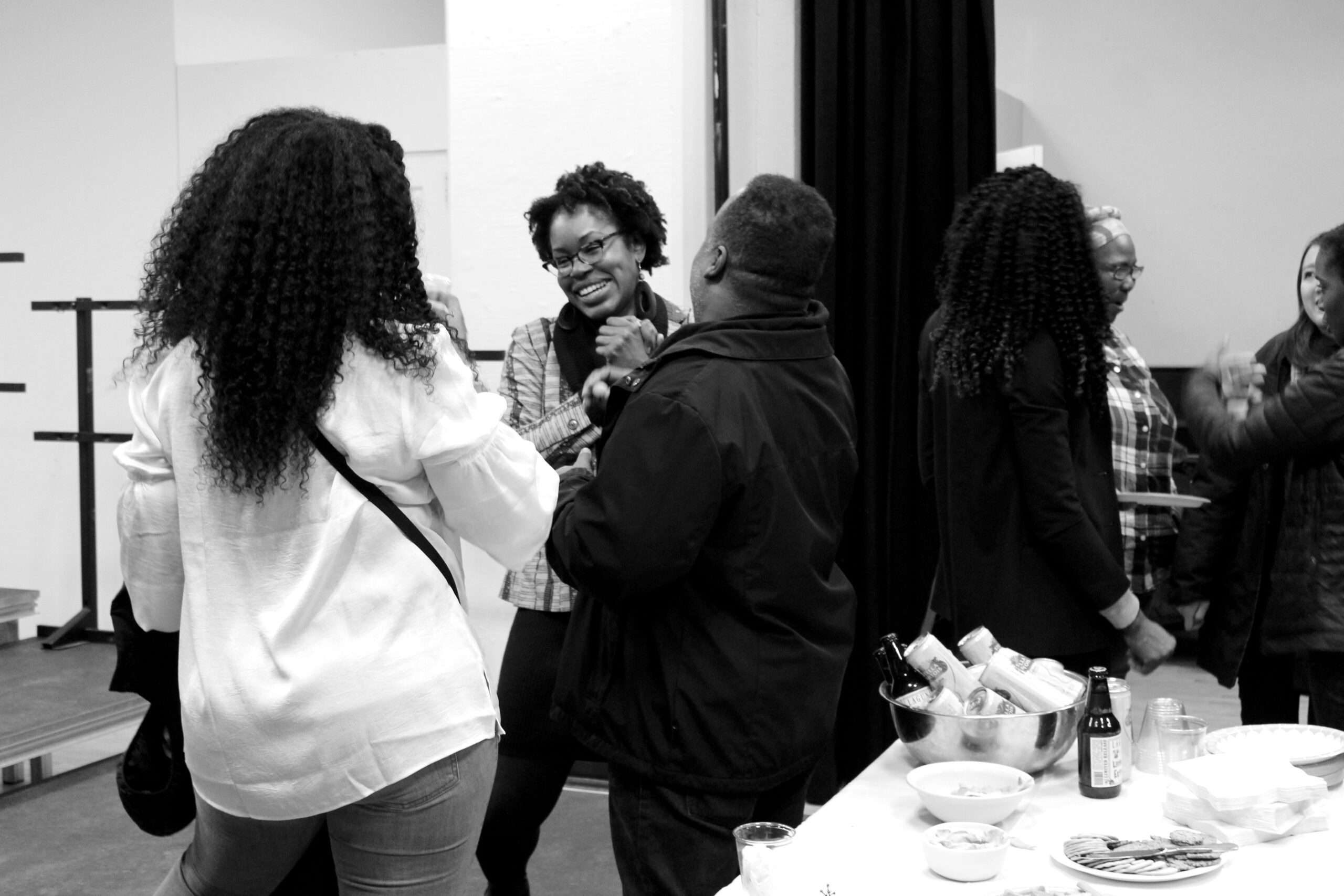 YOU make our community special! We invite individuals who are "influencers" within their respective communities to join us at a dedicated performance of each of our productions. We bring community members from a variety of backgrounds together to build lasting relationships and connections both with Atlantic and each other. No one knows New York's many diverse and unique communities better than members of each community, and we're excited to continue to expand ours.
Upcoming Events
THE FAR COUNTRY COMMUNITY INFLUENCER Night
December 4, 2022
Join us for a pre-show reception with drinks at a nearby restaurant before the Sunday December 4, 7pm performance of The Far Country by Lloyd Suh. To request invitation & free influencer tickets, please email achaves@atlantictheater.org.
Accessible Tickets
Atlantic is committed to inviting audiences from a broad range of economic backgrounds, ages, ethnicities and perspectives. Our Community Audience Partnership program expands upon our existing accessible ticket initiatives to make over 4000 tickets per season available for $0-$25 through targeted outreach and community building.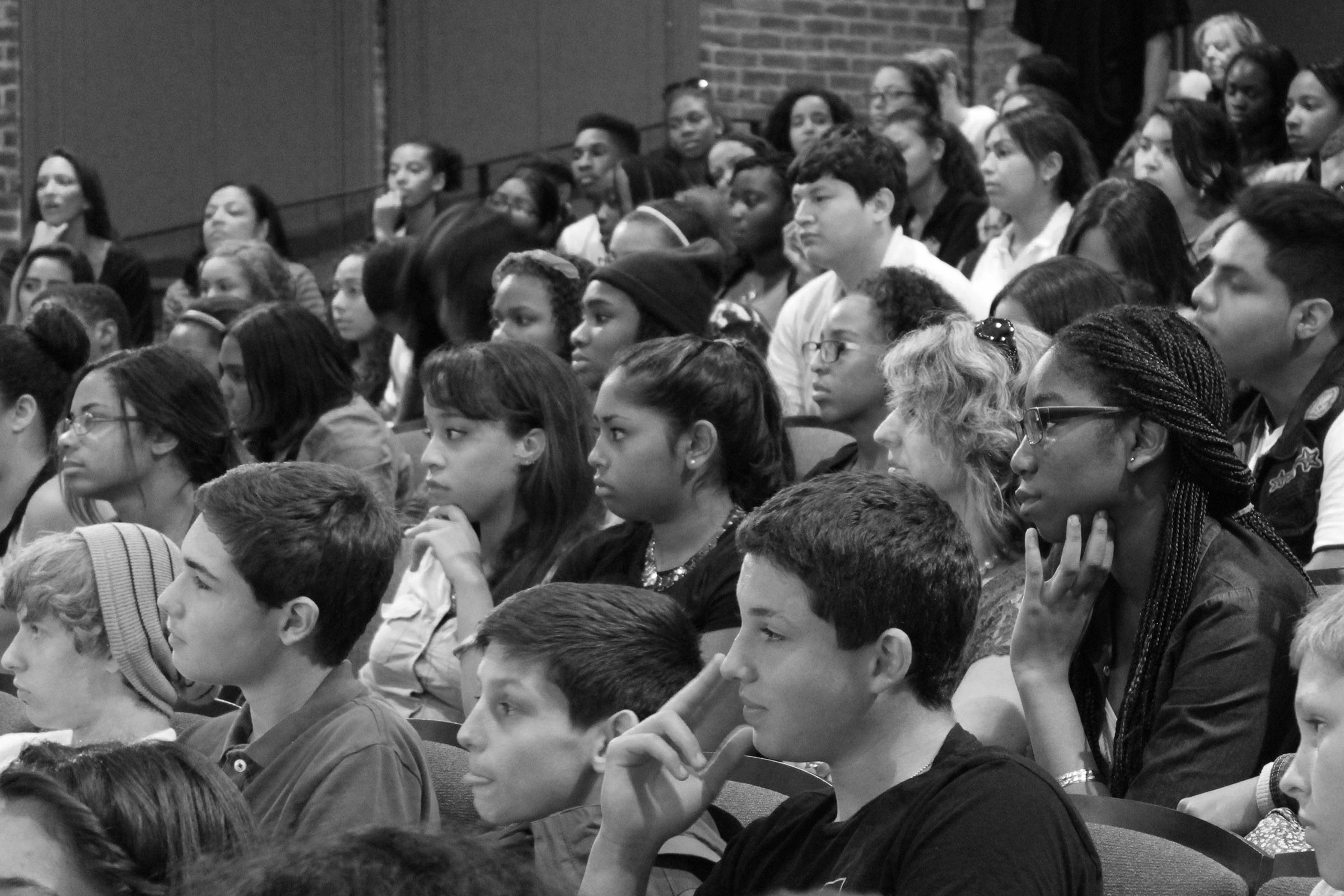 Our publicly available ticket accessibility initiatives include:
ACCESS25:
Our Access25 ticket initiative (formerly "Back25") makes $25 tickets available to every preview performance across our seasons. Access25 tickets are sold on a first come, first served basis beginning approximately 2 weeks prior to the first performance of each Atlantic Theater Company production. For specific Access25 on sale dates, please check each show's production page.
STUDENT RUSH
Atlantic Theater Company offers $20 student rush tickets to every performance at both our Linda Gross and Stage 2 theaters. Tickets are sold at the box office starting two hours prior to curtain and are subject to availability. Cash only, one ticket per valid student ID.
PLAYWRIGHTS WELCOME
Tickets for same-day performances at Atlantic Theater Company will be will be provided to eligible playwrights showing their Dramatists Guild membership card at the Box Office starting 2 hours prior to curtain on any given preview performance day.
IDNYC
All IDNYC cardholders are eligible to join Atlantic's Membership program with a complimentary A-Tix Membership. To activate, please complete this form and e-mail a scan or photo of your IDNYC card to membership@atlantictheater.org with the subject "IDNYC".
Recent CAP Events
Community Night
June 2, 2022
A panel discussion about how childhood shapes our artistry as adults which immediately followed the performance of The Bedwetter on June 2, 2022. Panelists: Asher Lloyd Ehrenberg (Assistant Director of The Bedwetter), Sanaz Toossi (playwright, English), and Gina Femia (playwright, The Violet Sisters). Moderated by award-winning playwright & TV writer Cheryl Davis ("As the World Turns").
MENASA (Middle east, north africa, south asia) Night
March 3, 2022
An event celebrating Middle Eastern, North African, and South Asian communities in honor of Sanaz Toossi's world premiere play, English. A post-show panel discussion centered around what representation means now and this season of Middle Eastern work immediately followed the performance on March 3, 2022.
Panelists: Sanaz Toossi (playwright, English), Catherine Coray (Affiliate Producer at Noor Theatre; Arts Professor at NYU Tisch School of the Arts; Former Director of The Lark's Middle East/US Playwright Exchange), members of the cast of English. Moderated by Salma S. Zohdi (Associate Director of Development and Communications at Noor Theatre).
Women's Mental Health Awareness Night
A post-show conversation between a panel of women theater makers about mental health and creating art through these times. The discussion was moderated by Iyvon E. (founder of The Parsnip Ship & Director of Artistic Programming at Signature Theatre) and featured Clare Barron (Shhhh), Ngozi Anyanwu (The Last of the Love Letters), and Ashley Rogers (Chasing the Ghost).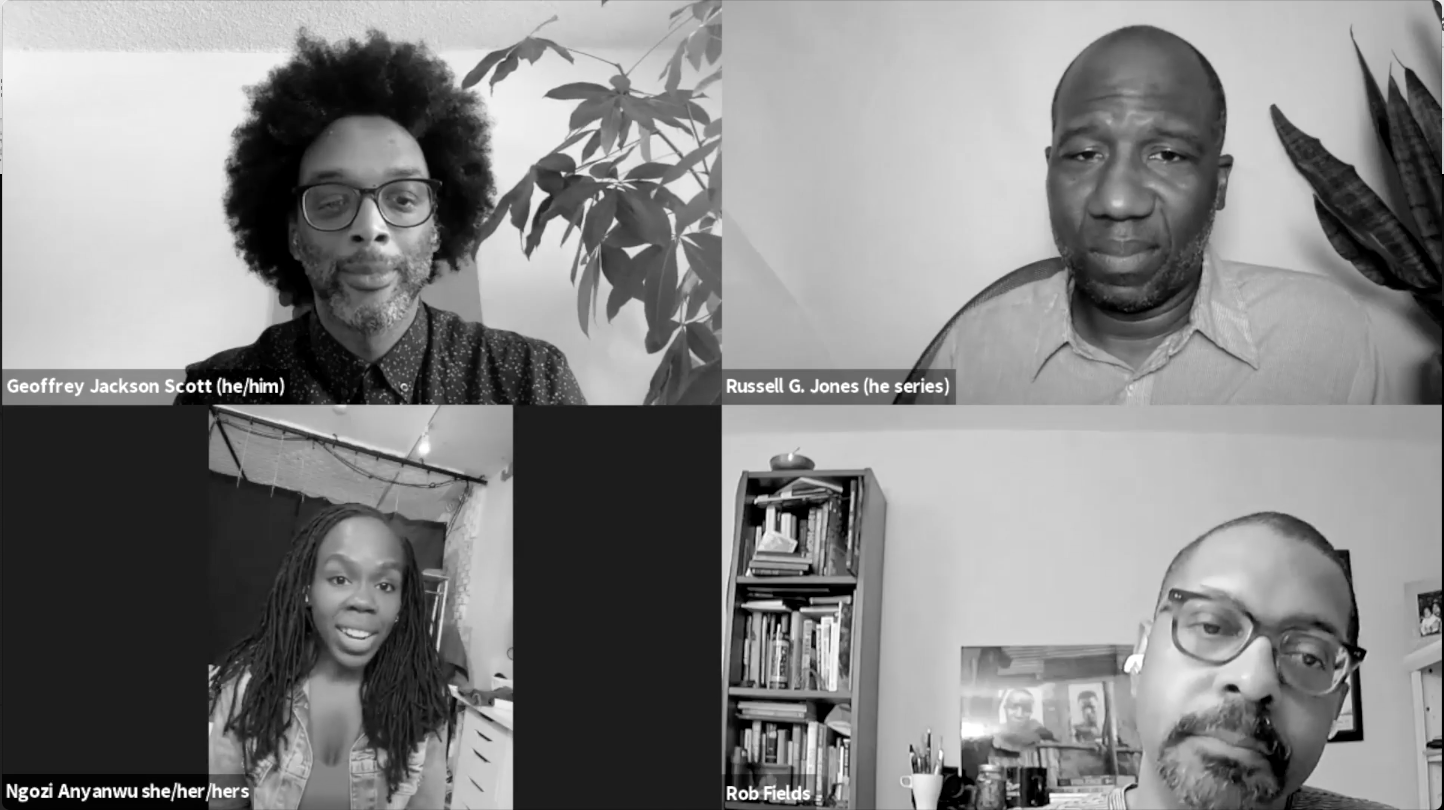 Black Theater Night
A moderated conversation between Jonathan McCrory (Executive Artistic Director of National Black Theater) and Ngozi Anyanwu (The Last of the Love Letters) exploring and celebrating themes in The Last of the Love Letters.
Black Mental health NIGHT
A webinar discussion about mental health in the Black community and healing found throughout The Last of the Love Letters, moderated by Russel G. Jones (award-winning actor & member of LAByrinth Theater Company), with Ngozi Anyanwu (The Last of the Love Letters), Geoffrey Jackson Scott (co-founder of Peoplmovr), and Rob Fields (arts leader & founder of the New Black Imagination Festival).