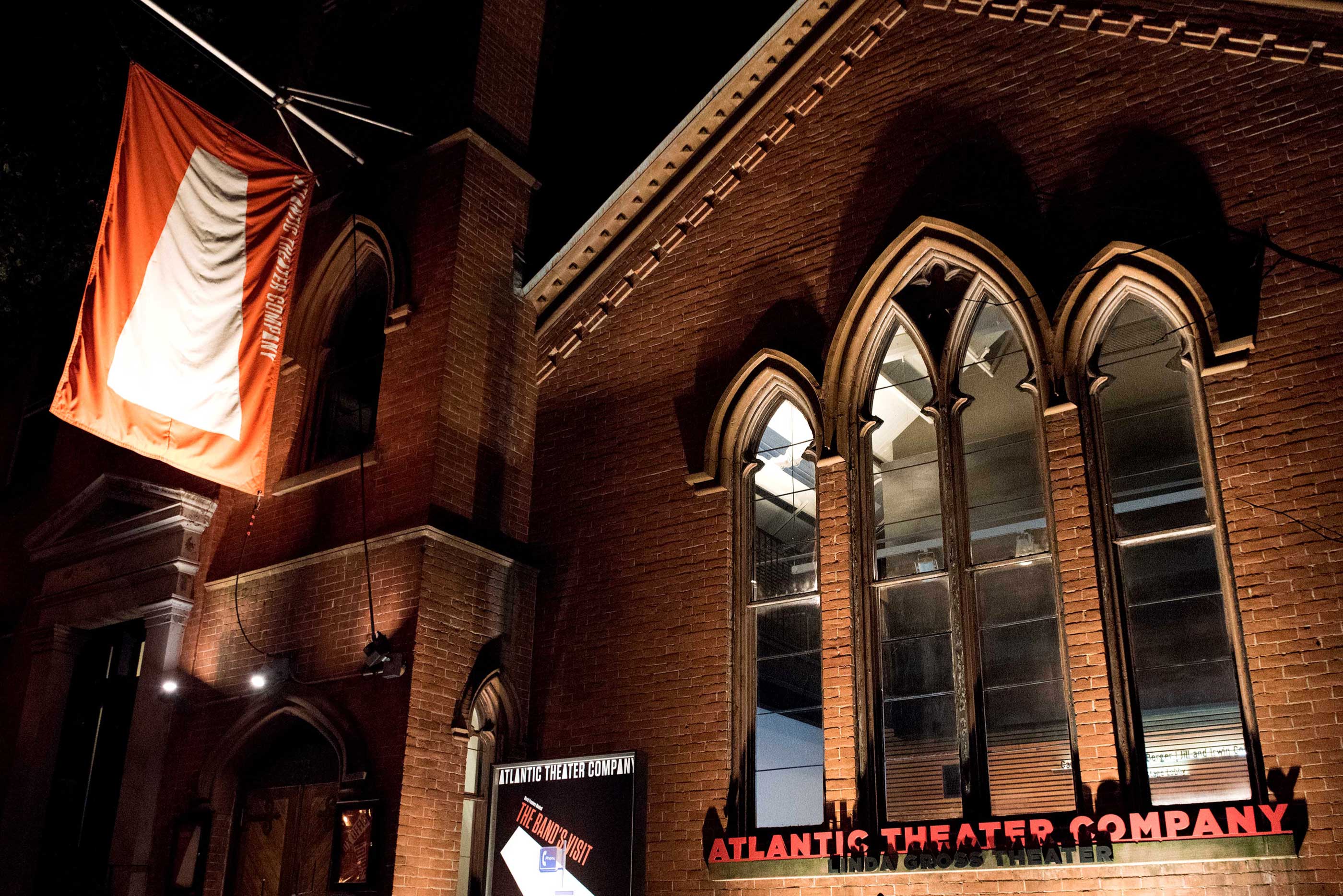 Bringing essential,
human stories to life.
At Atlantic, our aim is singular—to empower simple and honest storytelling that fosters greater understanding of our shared world. We are a family of artists dedicated to exploring essential truths onstage, be it a show at Atlantic Theater Company or a class at Atlantic Acting School. As a producer, presenter, and educator of theater, we are driven by the belief that theater can challenge and transform our ways of thinking and urge us to reflect on our role in society. From our Tony Award and Pulitzer Prize-winning productions to our community-based education programs, we are committed to uncovering and celebrating the stories of our varied human existence.
Atlantic Theater Company
Founded as an ensemble of impassioned student artists in 1985, Atlantic Theater Company has grown into a powerhouse off-Broadway company. We challenge, inspire, and awaken audiences with truthful storytelling presented across our two venues, the Linda Gross Theater and the intimate Stage Two black-box. As a producer of compelling new works, we are committed to championing the stories from new and established artists alike, amplifying the voices of emerging playwrights through our deeply collaborative programs and initiatives.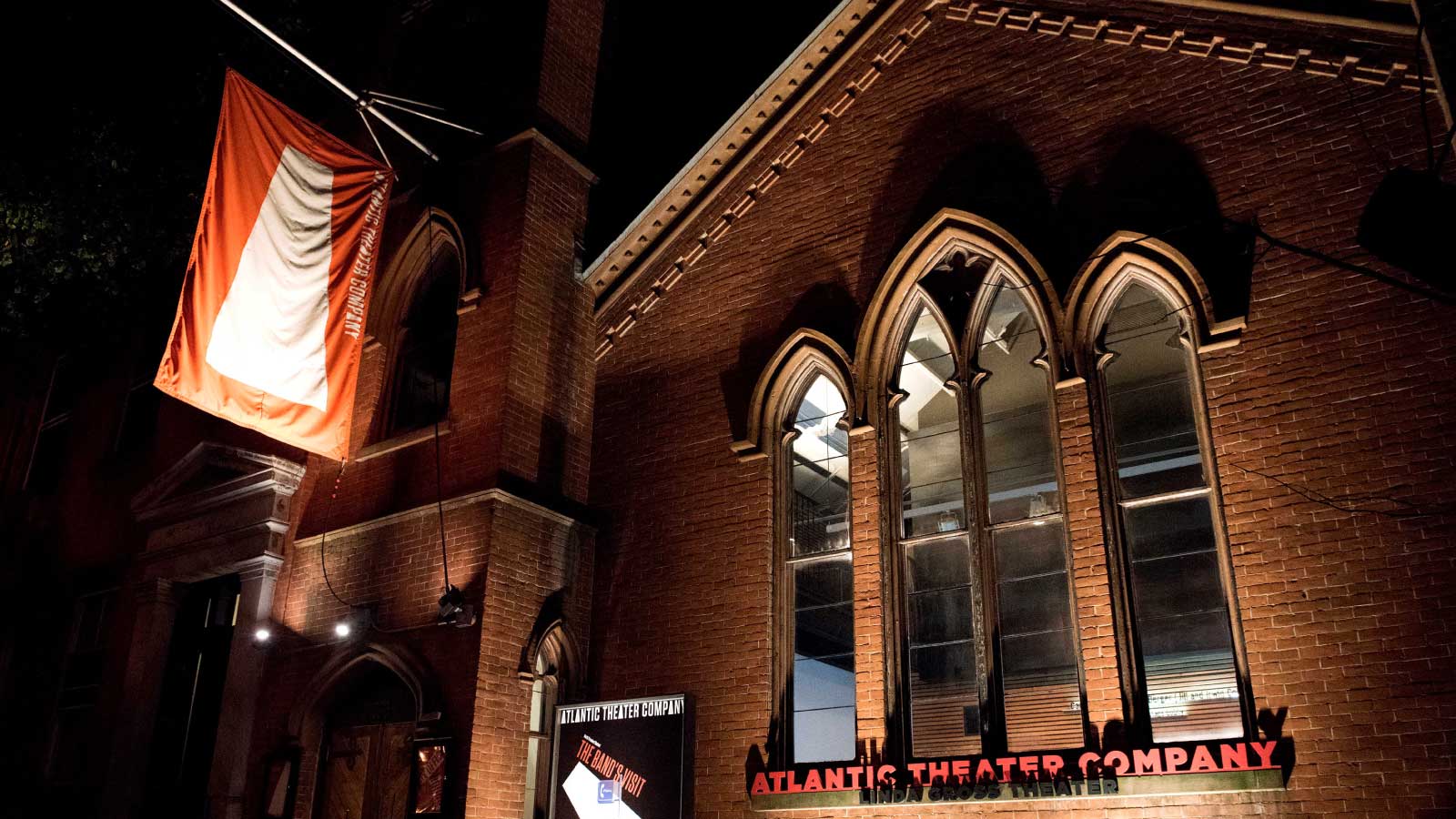 Linda Gross Theater
Located on a tree-lined street in the historic Chelsea district of Manhattan, the Linda Gross Theater is a 199-seat theater housed in a Gothic Revival building that is at once grand and intimate. Its warm brick interior and soaring ceilings, together with an almost perfect audience-to-stage ratio, create an inspiring space.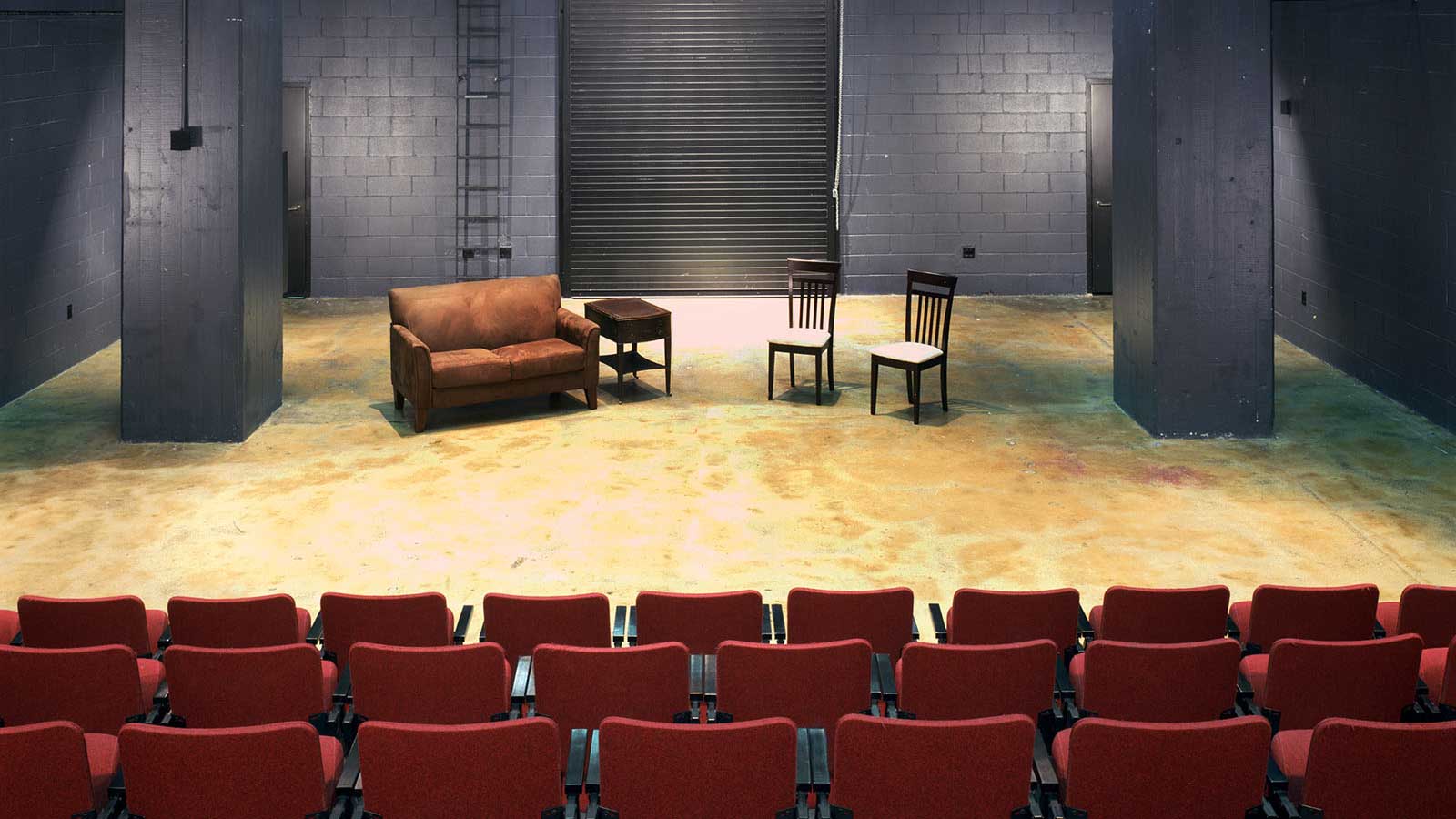 Atlantic Stage 2
Atlantic's new play development activities, School productions and two off-Broadway productions each season take place at Atlantic Stage 2, our flexible 99-seat black-box theater. These programs strive to bring new works from page to stage and place a strong focus on the quiet intimacy this space allows.
Staff
Atlantic Acting School Executive Director
Work With Us
We are a family of artists committed to strengthening each other. Collaboration has been the central facet of Atlantic's DNA since our founding, demonstrated in the way we support and stand by our artists, teachers, staff, and students. No matter the partnership, unwavering teamwork and encouragement sits at our core. Join us.
Health & Safety
At Atlantic, we are committed to providing and maintaining a gathering place that is free of known hazards. In order to safeguard the health of our entire community, we are requiring proof of Covid-19 vaccinations for all employees, students, and audiences moving forward. Click here to read more about our health and safety policies.
Board
Olaf Olafsson
Chair
Carol Auerbach
Vice Chair
Kevin R. Lyle
Treasurer
Betsy pitts
Secretary
Chris Boneau
Joy Bunson
jennifer danielson
suzanne freind
Clark Gregg*
Wolf Hengst
Hilary Hinckle*
Roger E. Kass
Jane King
Scott Korf
Katie Leede
Monique Long
Mary McCann*
Ilona Nemeth Quasha
Annie Pell
HILARY EDSON POLK
Tom Robertshaw
Mahlet Seyoum-PowelL
Michael Slosberg
Mary GARRETT Turner
Claudia Wagner
Manny Weintraub
Joanne R. Wenig
Susi Wunsch
*Atlantic Theater Company Ensemble members.
Chris Bauer
Laura Bauer
Robert Bella
Kate Blumberg
Melissa Bruder
Larry Bryggman
Ronnie Butler
Kathryn Erbe
Giancarlo Esposito
Siobhan Fallon
Steven Goldstein
Clark Gregg
Steven Hawley
Hilary Hinckle
Felicity Huffman
Kristen Johnston
Maggie Kiley
Karen Kohlhaas
Jordan Lage
William H. Macy
Peter Maloney
David Mamet
Camryn Manheim
Mary McCann
Matt McGrath
Rod McLachlan
Mary Beth Peil
Neil Pepe
Rebecca Pidgeon
David Pittu
Jason Ritter
Matt Silver
Robin Spielberg
Mary Steenburgen
Ray Anthony Thomas
Todd Weeks
Howard Werner
Isiah Whitlock, Jr.
Alysa Wishingrad
Patricia Wolff
William Wrubel
Scott Zigler
Help us bring more stories
to life – on stage and off
Our impact extends far beyond the theater community, but ticket sales and memberships cover less than half of our annual costs. We depend on support from people who share our vision to produce bold theater, develop more new plays, and enrich the lives of more than 3,500 New York City public school students. Your tax-deductible donation will help sustain the cause of truthful storytelling accessible to all.