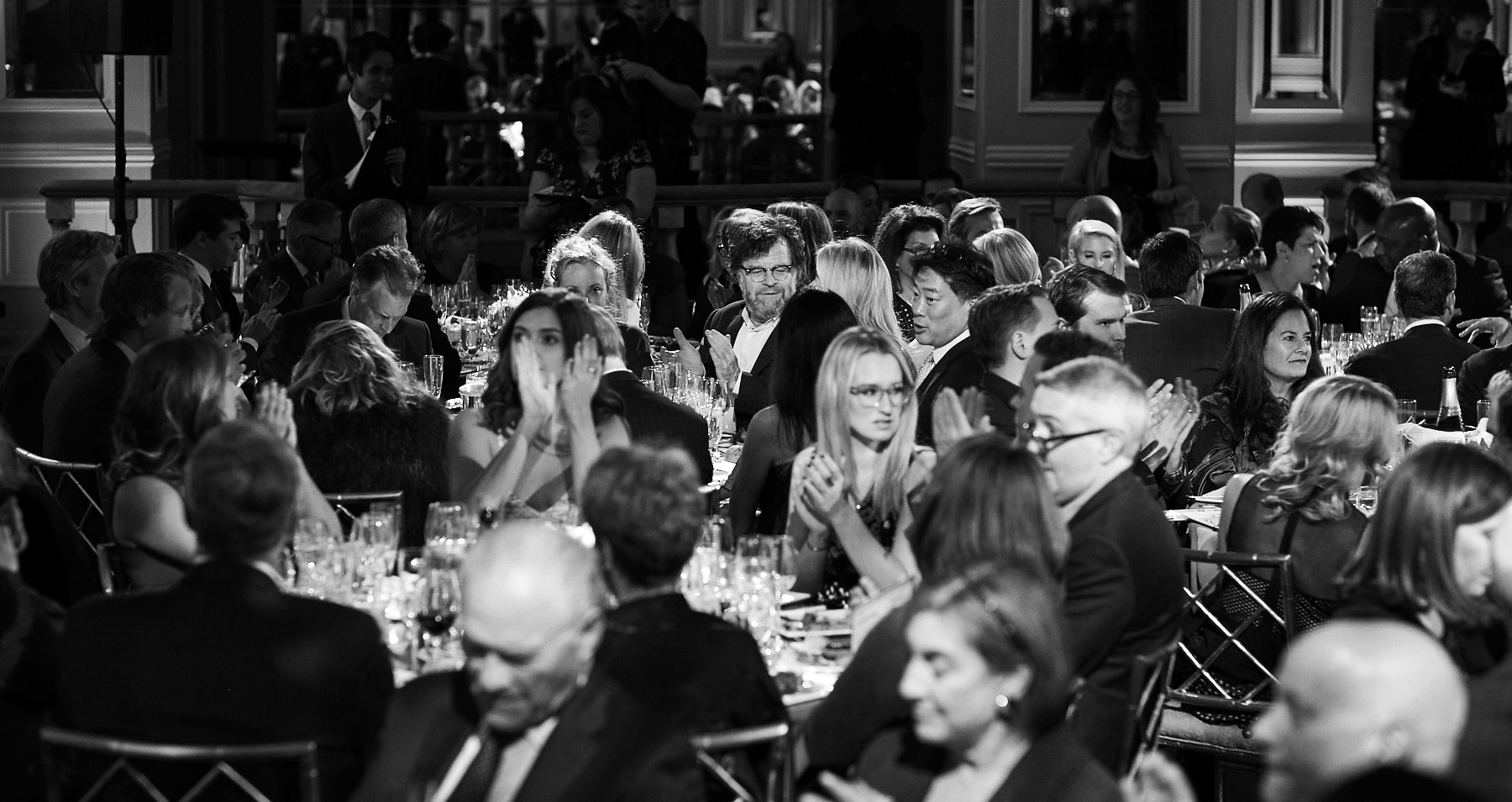 We gratefully acknowledge our institutional funders Get In Touch
The generous support of the following donors sustains Atlantic's theatrical productions, education, outreach, and new play development programs. We are grateful for their commitment.
Angel
Howard Gilman Foundation
The Jerome L. Greene Foundation
The Laurents/Hatcher Foundation
New York Community Trust
The Shubert Foundation
Champion
William Randolph Hearst Foundation
The Blanche & Irving Laurie Foundation
New York City Department of Cultural Affairs
The Harold & Mimi Steinberg Charitable Trust
Tow Foundation
van Beuren Charitable Foundation
Sponsor
Cornelia T. Bailey Foundation
Steven & Alexandra Cohen Family Foundation
Edgerton Foundation
Leon Levy Foundation
New York State Council on the Arts
The Laura Pels International Foundation for Theater
The Fan Fox & Leslie R. Samuels Foundation
SHS Foundation
Tiger Baron Foundation
Partner
Con Edison
The Endeavor Foundation
The Hyde & Watson Foundation
Lucille Lortel Foundation
J.S. & S. Michaan Foundation
National Alliance for Musical Theatre
National Endowment for the Arts
Richenthal Foundation
The Scherman Foundation
Schnurmacher Foundation
Venturous Theater Fund
Walt Disney Foundation
West Harlem Development Corporation
Producer
Abrahamson Family Foundation
Axe-Houghton Foundation
Theodore H. Barth Foundation
Frederic R. Coudert Foundation
Barbara Bell Cumming
Charitable Trust
The Max & Victoria Dreyfus Foundation
Marta Heflin Foundation
Jerome Robbins Foundation
Still Point Fund
Michael Tuch Foundation
Harold Wetterberg Foundation
Supporter
Vladimir & Araxia Buckhantz Foundation
Noël Coward Foundation
Charles & Lucille King Family Foundation, Inc.
Linden Arts Fund for Children
Our Individual Donors
Sponsor
Carol Auerbach & Al Berger
Judith Champion & Mel Litoff
Hilary Edson Polk
M. Fazle & Blair Husain
Roger E. Kass & Andrea van Beuren
Jane V. King
Kevin Lyle
Herbert & Deborah Magid
Olaf & Anna Olafsson
Robert & Elizabeth Pitts
Mike & Janet Slosberg
Claudia Wagner
Susi & Peter Wunsch
Partner
Anonymous (1)
Robert & Steffi Berne
Joy Bunson
Cynthia Crossen & James Gleick
Bob Davenport & Ann Vogt
Thompson & Caroline Dean
Katherine Farley & Jerry Speyer
Cynthia & Herbert Fields
Clark Gregg
Katie Leede
Justin Mohatt & James Cummings
Olaf & Anna Olafsson
Mr. & Mrs. Quasha
Walter & Elise Haas Fund
Alice & Ben Reiter
Janet Kane Scapin
Manny Weintraub & Johanna Berkman
Arthur & Hilda Wenig Charitable Foundation
Joanne R. Wenig
Ben & Doris Zinkin
Producer
Liz Armstrong
Lori & Edward Forstein
Glenn Gundersen
Brian & Roselle Kaltner
Helen Kim-Bordes
Elysabeth Kleinhans
Judith & Douglas Krupp
Chien Cho Liu
Richard & Ronay Menschel
Judith O. & Robert Rubin
Fiona & Eric Rudin
Pat Sebastian
Sarah & Howard Solomon
Randall & Jennifer Stone
Leader
Anonymous (2)
Anne & Andrew Abel
Alberto Alvarez & Niclas Nagler
Christine Amorossi
Jody & John Arnhold
Nan Bases
Robert Brenner
Darnell-Moser Charitable Fund
Cory & Bob Donnalley Charitable Foundation
John Ellingrod
Jeanne Donovan Fisher
Joanne & Ellen Flanagan
Tony & Jane Ford-Hutchinson
Karen & Steve Grayson
Kathy & Ken Henderson
Robin Jones
Kelpie Arts
Heni Koenigsberg
Kameron Kordestani
Gina Maria Leonetti
Nina Matis
Frederick Meyer
Adele Morrissette
The Pasculano Foundation
Dr. Robert Press
Patrick Ravey
Ellen & Mike Rosenberg
Karen & Chuck Schader
Naomi O. Seligman & Ernie von Simson
Chaye Zuckerman Shapot & Michael Shapot
Nancy Sidewater
Meg Simon
Joanne & Daniel C. Smith
Abigail & Shai Tambor
Hope van Beuren
Ronald R. Valeggia & Susan Murphy
Ron & Marla Wolf
Patron
Anonymous (5)
Madelyn Bucksbaum Adamson & Allen Adamson
Sasha Aickin
Amy Attas & Stephen Shapiro
John Barrie & Betsy Smith
Leslie & Ashish Bhutani
Karen Brooks & Bob Schroeder
Carriere Family
Fred Chernoff
Bruce Cooper & Franklin Santarelli
Donna Costa
Andrea & Guillaume Cuvelier
Bob Dannhauser & Dave Jones
Scott M. Delman
Jamie deRoy
David desJardins & Nancy Blachman
Jonathan & Melissa Dorfman
Ms. Ingrid Edelman
Ellen Esposito
Thomas Faust & Susan Schultz
Willa Del Frame-McKinley
Dennis Furbush
Graham Goodkin & Laura Chittick
Judy Goodman
Janet Greene
Mark Greenwald
Joanne & Tony Guerrerio
Patricia G. Hambrecht
Alexandra & Paul Herzan
Haley & Sally Huxley
Rita Jacobs & Jim Wetzler
Judith & Sheldon Kaufman
Nina Kleaveland & Kenneth Bacow
Robert Klein
Dr. William Kopp & Dr. Nancy Lynn Weiss
Peter Leffman
Beth & Jim Lewis
Jayne Lipman & Bob Goodman
Jane & Bill Macan
Jill Hunter Matichak
Nicky McGrane & Leah Modigliani
Robyn Mewshaw & Ben A. Indek
Christine M. Millen & William M. Pinzler
Amy Miller & Michael Diamond
Kerri Miller & Adam Gray
Ann Miner
Karen Moore
Evangeline Morphos & Alan Brinkley
Stephen Murphy
Daniel A. Napolitano
Lisa Orberg
Carol Ott
Michael & Gabrielle Palitz
Lori & Lee Parks
Dean Pitchford & Michael Mealiffe
Mary Ann & Bruno A. Quinson
Susan D. Ralston
Judy & Kirk Robison
Spencer Ross & James Delavan
Andrew & Linda Safran
Bernie Schleifer
Frances Schultz
Cynthia Sears
David Sharp & George Davis
Barry Skovgaard & Marc Wolinsky
Elizabeth Stearns
Steve & Laura Stein
Sarah Steinberg
Jeffrey & Janis Strauss
Stella M. Strazdas & Hank Forrest
Mark & Arlene Tibergien
Coralie Toevs
Thomas & Diane Tuft
Charles & Myra Wrubel
Benefactor
Anonymous (4)
David Blaustein DDS
Janet Callon
Karen & Gregory Dimit
The Egan Family
Buddy & Elaine Engelstein
Rick Feldman & Susan Horowitz
Joshua Goodman
Jean B. & Gene M. Grossman
Peter & Hilary Hatch
Jelena & David Kaplan
Daniel R. Kramer
Nancy F. Lyon
Robert D. & Jean M. Markley
Frances Milberg
Kenneth & Diane Miller
Drs. Benjamin Natelson & Gudrun Lange
Asha & DV Nayak
Perakis Family
Buck Henry & Irene Ramp Charitable Trust
Lynne Randall & Tom Malone
Jeffrey Richards Associates
Victoria Rosen
Patricia Brown Specter
Ellen & Sam Sporn
David Toberisky
Rachel Weinstein & Jason Pizer
Harriet & Larry Weiss
Associate
Vicki Abrams
Jan Albert & Dick Demenus
Arthur W. Allen & Elizabeth Allen
Ann Appert
David Berlin
Tamar Climan
T. Richard Corcoran
Christopher Earl
Marcia Goldberg & Paul Garrity
Todd Haimes
Robert J. Hall
Michael Hankinson
Marguerita Haran
Barbara Janowitz & Peter Entin
Michael Jenkins & Javier Romero
Todd & Jennifer Jones
Debra Julian
Gerd & Nancy Keuffel
Susan Kittenplan
Barbara & Stuart Kreisberg
Suttirat Larlarb
Susan Laubach
Dr. Judith A. Lerner
Karen Lewis
Ms. Gina Giumarra MacArthur
Ann & Cameron MacRae
Malikha Mallette
Dr. Mark Mandell
Barbara Brooke Manning
Julie & Douglas J. Mazer
Terri & James Muren
Barbara & William Nordhaus
Sallie Norris
Kathleen O'Grady
Edward Osborne
Jennifer & Mark Patricio
Thomas Polton & Ruth Simon
Phyllis Posnick
Judith G. Pott
Victoria Rosen
Pat Schoenfeld
Beate Schwer
Andrew Siegel
Noel Silverman & Tanya Melich
Robert Sinclair
Kim & Jeff Wieland
Al & Barbara Winick
Jennifer Wolf
Kristen Wolf
As of 3/30/2022. Atlantic receives many donations under $500 from generous donors, members, and friends. We acknowledge you all with our heartfelt thanks. Your help makes our work possible.
---
Atlantic productions and programs are supported, in part, by public funds from the New York City Department of Cultural Affairs, in partnership with the City Council, as well as the National Endowment for the Arts and the New York State Council on the Arts with the support of Governor Hochul and the New York State Legislature.