Rent Our Theaters
Artistically Inspired Spaces
In 1991, Atlantic found its first permanent home in the Parish House for St. Peter's Church, now the beautifully appointed 199-seat Linda Gross Theater, which houses four off-Broadway and two Atlantic for Kids productions each season. Atlantic Stage 2, our intimate 99-seat black box theater is the hub of our new play development activities, student productions, and two off-Broadway productions each season. We also operate 9 flexible studio spaces, located in our administrative offices.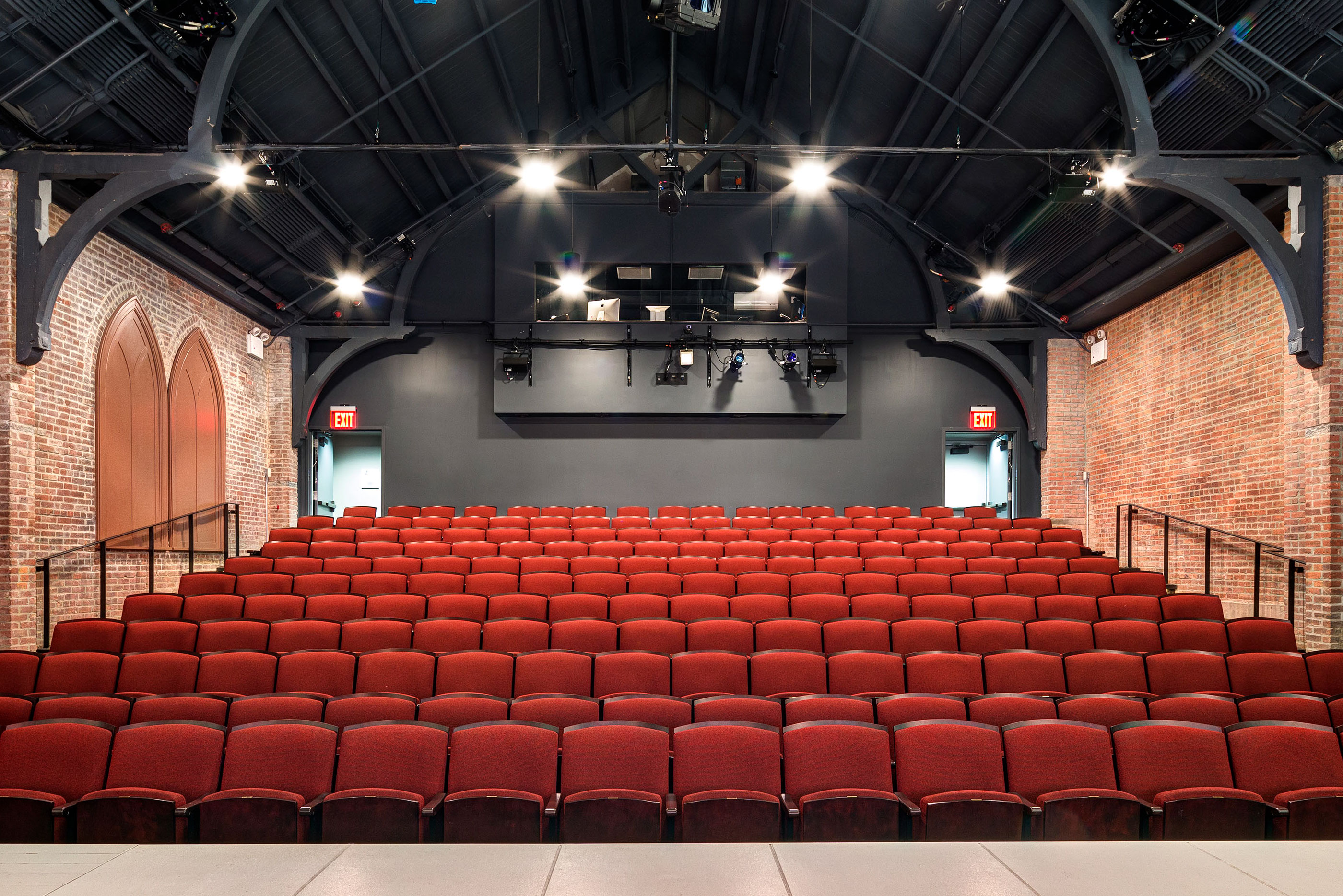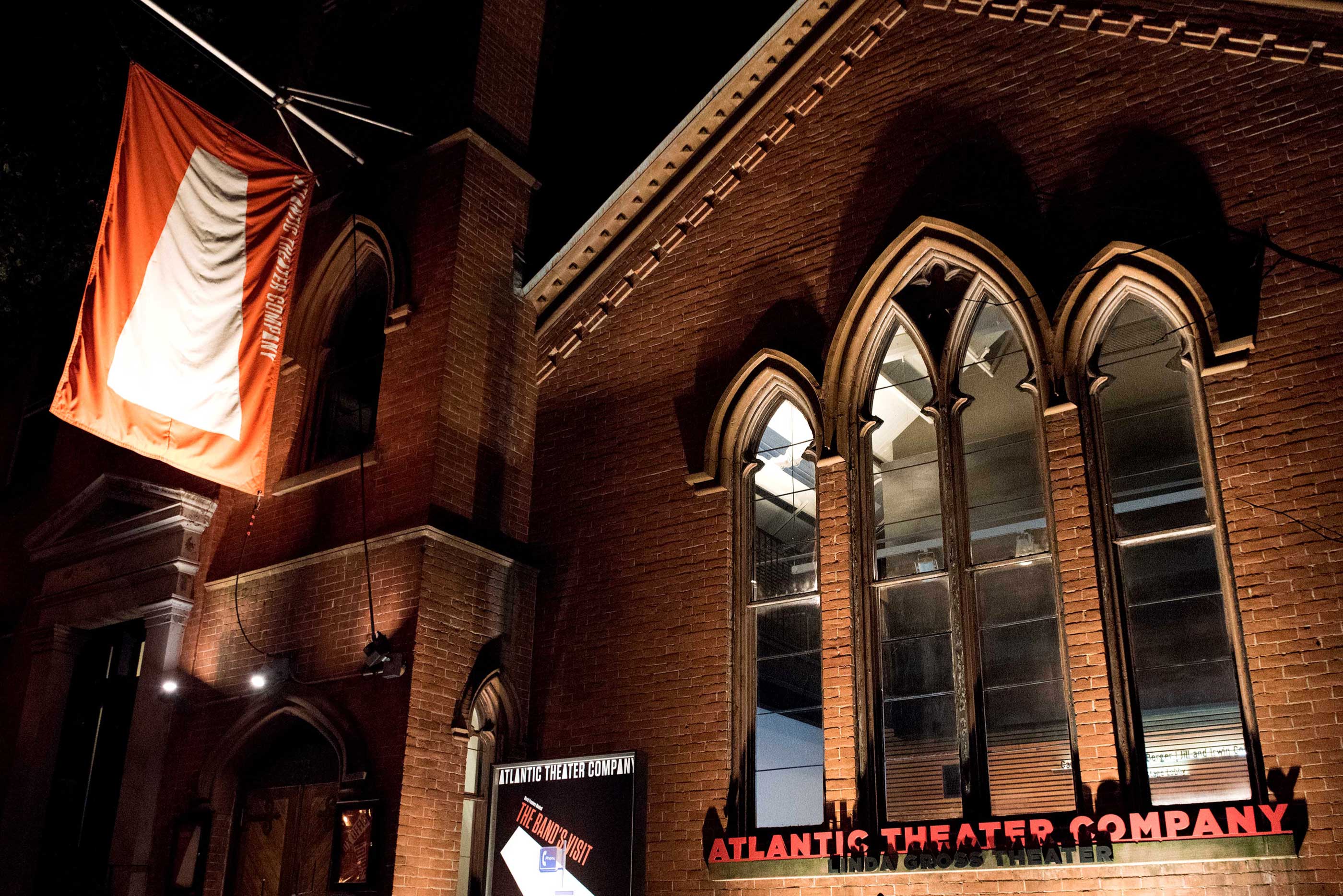 Linda Gross Theater
Located on a tree-lined street in the historic Chelsea district of Manhattan, the Atlantic is a 199-seat theater housed in a Gothic Revival building that is at once grand and intimate. Its warm brick interior and soaring ceilings, together with an almost perfect audience-to-stage ratio, created an inspiring space.
---
Day/Reading rate starts at $2,500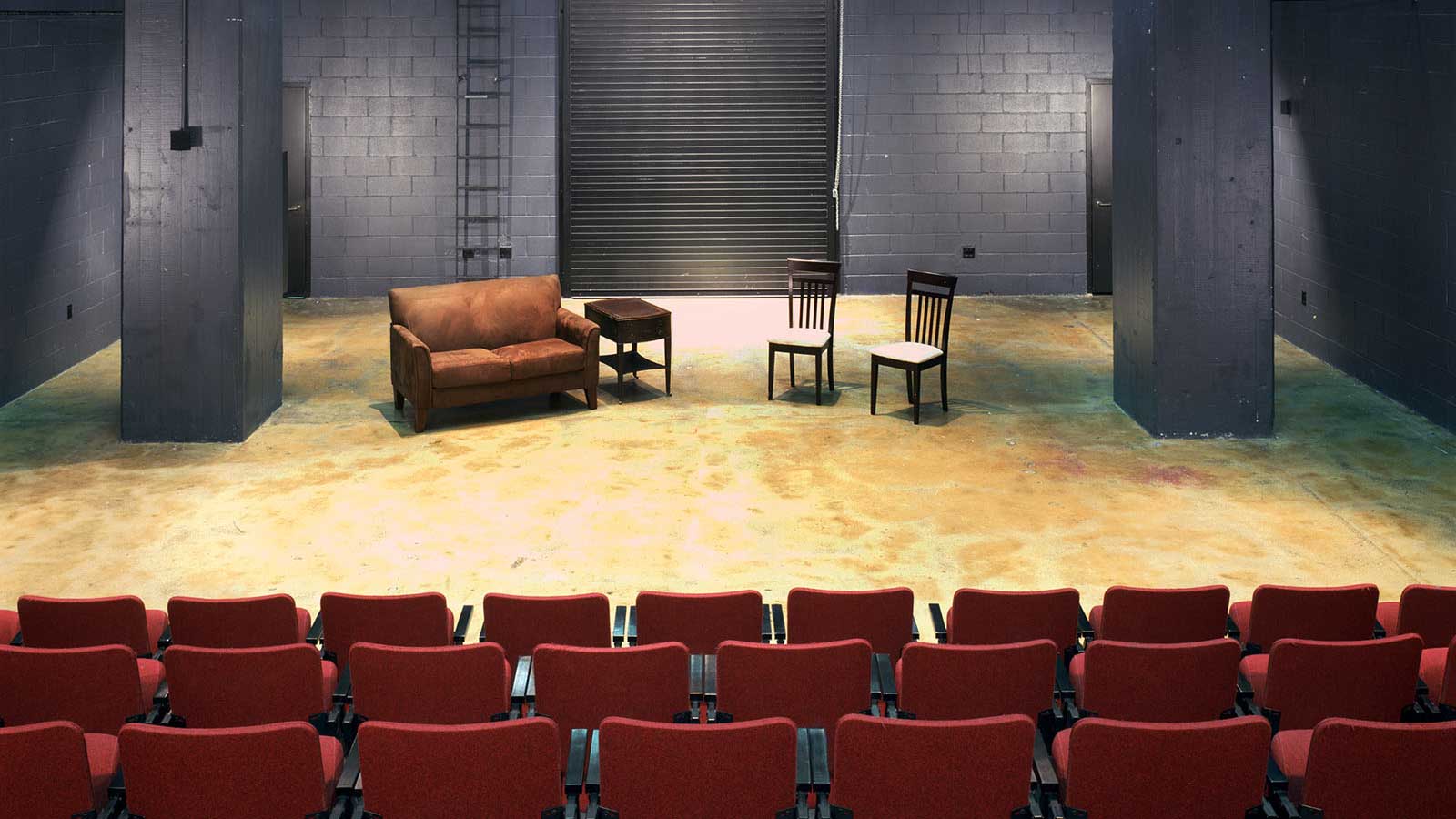 Atlantic Stage 2
Atlantic's new play development activities fall under the rubric of Atlantic Stage 2 with the June 2006 inauguration of our 98 seat black-box theater space at 330 West 16th Street. These programs strive to bring new works from page to stage and place a strong focus on the story and the playwright.
---
Commercial
Weekly – $5,750
Readings – $1,500
Hourly – N/A
Not for Profit/Alumni
Weekly – $5,500
Readings – $1,200
Hourly – N/A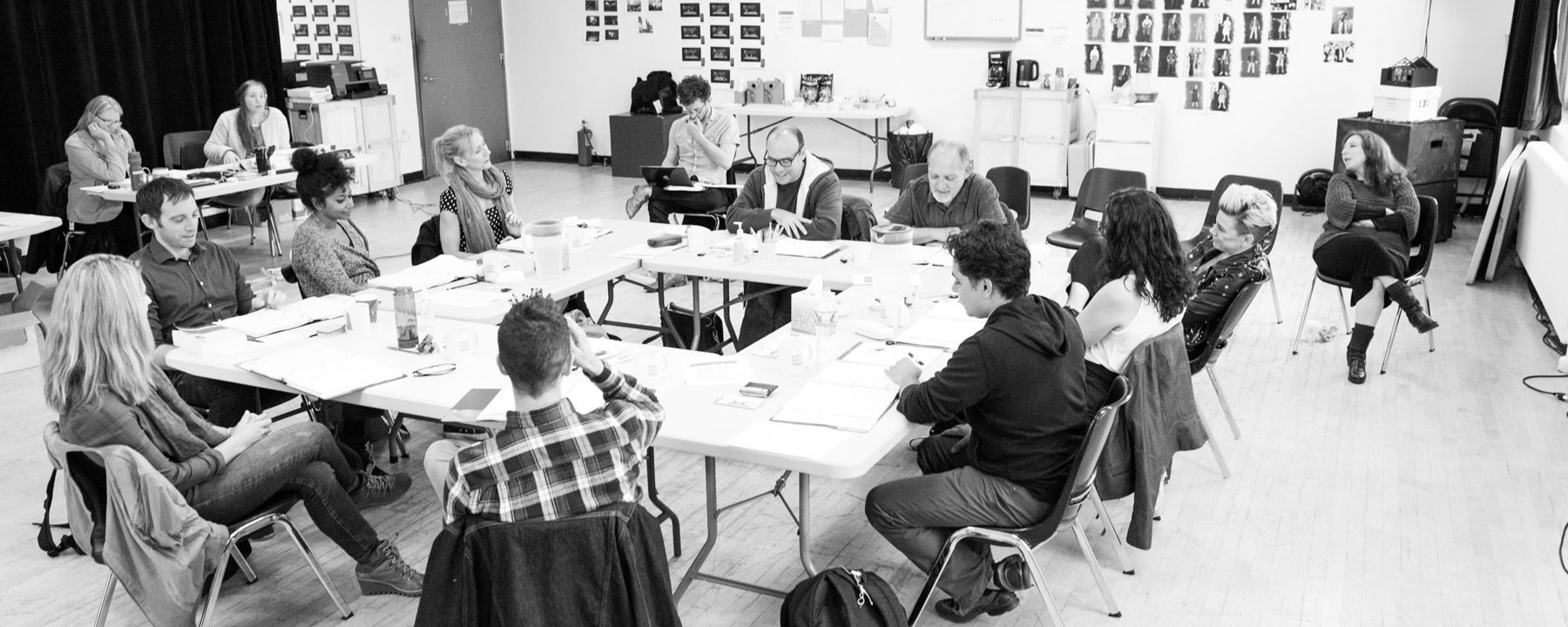 Atlantic Studios Rent Now
All studio rentals require a valid credit card to reserve and have a 48 hour cancellation policy. If the reservation is not cancelled within 48 hours of the start time the credit card on file will be charged for the full amount.All studio rentals for auditions require a second "holding" studio. Please alert your reservationist if you plan to hold auditions.
---
Studio 1 (28.5' x 18')
Commercial
Weekly – $3,300
Hourly – $45
Not for Profit/Alumni
Weekly – $2,575
Hourly – $35
Student
Weekly – $1,250
Hourly – $25
---
Studio 2 (28.5' x 19')
Commercial
Weekly – $4,050
Hourly – $55
Not for Profit/Alumni
Weekly – $3,300
Hourly – $45
Student
Weekly – $1,500
Hourly – $30
---
Studio 3 (33.7' x 25.3')
Commercial
Weekly – $4,400
Hourly – $60
Not for Profit/Alumni
Weekly – $3,675
Hourly – $50
Student
Weekly – $1,500
Hourly – $30
---
Studio 4 (32.2' x 40.6')
Commercial
Weekly – $5,200
Hourly – $70
Not for Profit/Alumni
Weekly – $4,050
Hourly – $55
Student
Weekly – $2,000
Hourly – $40
---
Studio 5 (21.8' x 22.11')
Commercial
Weekly – $3,300
Hourly – $45
Not for Profit/Alumni
Weekly – $2,575
Hourly – $35
Student
Weekly – $1,250
Hourly – $25
---
Studio 6 (21.8' x 22.11')
Commercial
Weekly – $3,300
Hourly – $45
Not for Profit/Alumni
Weekly – $2,575
Hourly – $35
Student
Weekly – $1,250
Hourly – $25
---
Studio 7 (21' x 21.8')
Commercial
Weekly – $3,300
Hourly – $45
Not for Profit/Alumni
Weekly – $2,575
Hourly – $35
Student
Weekly – $1,250
Hourly – $25
---
Studio A (32' x 32')
Commercial
Weekly – $4,775
Reading – $750
Hourly – $65
Not for Profit/Alumni
Weekly – $4,050
Reading – $650
Hourly – $55
Student
Weekly – $1,750
Reading – $425
Hourly – $35
---
Studio B (21' x 23')
Commercial
Weekly – $2,200
Hourly – $30
Not for Profit/Alumni
Weekly – $1,850
Hourly – $25
Student
Weekly – $1,000
Hourly – $25