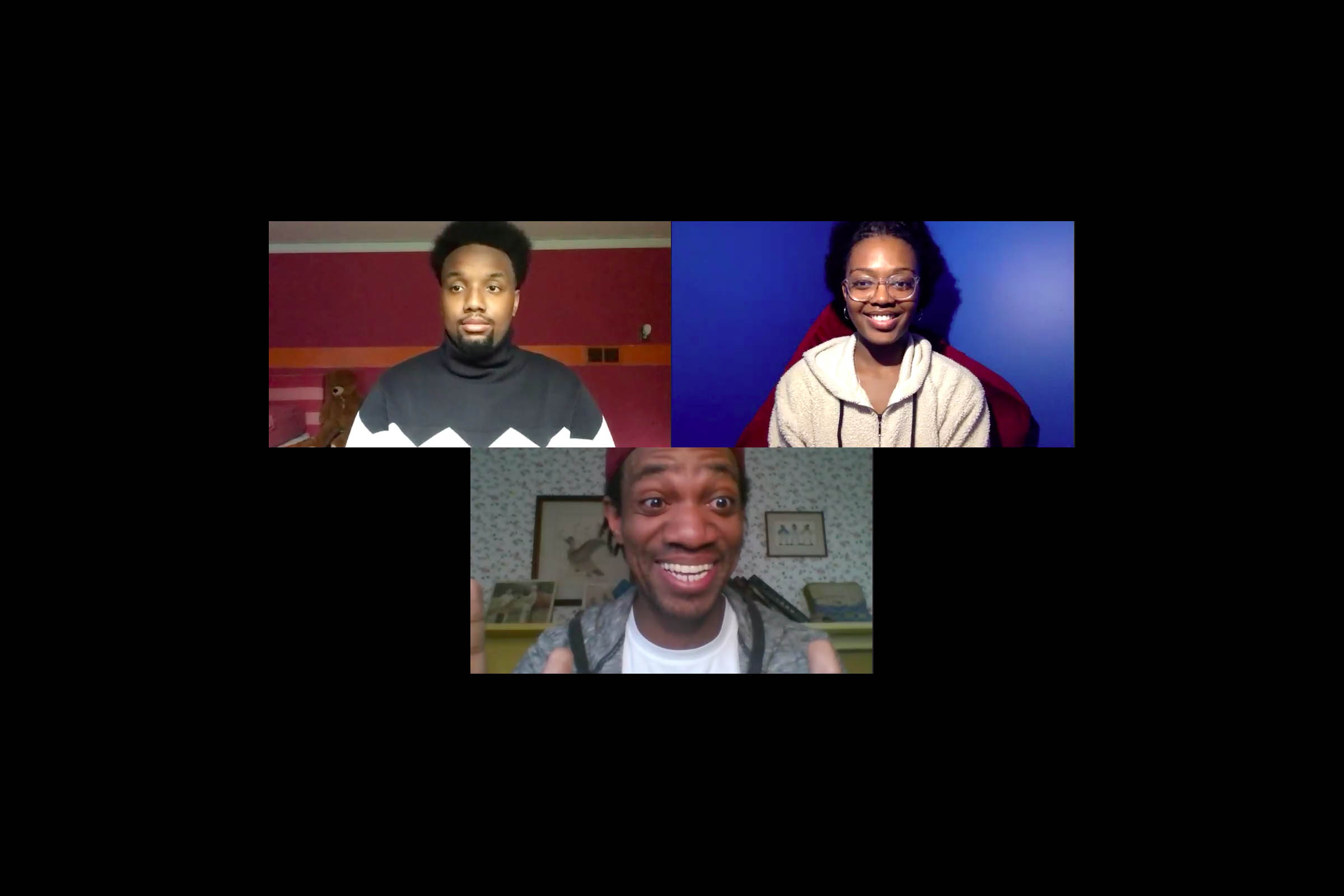 She Persisted,
Technique Tuesdays
& more
If anyone can make magic out of these trying times, it's theater makers. With our team of endlessly creative and resourceful staff and faculty ready to make the most of this unprecedented situation, we've curated a few different digital ways for you to join us on this ride. Read on for all of the details, and no matter your background, we hope you'll tune in!
Atlantic for Kids
She Persisted, The Musical (Virtual Production)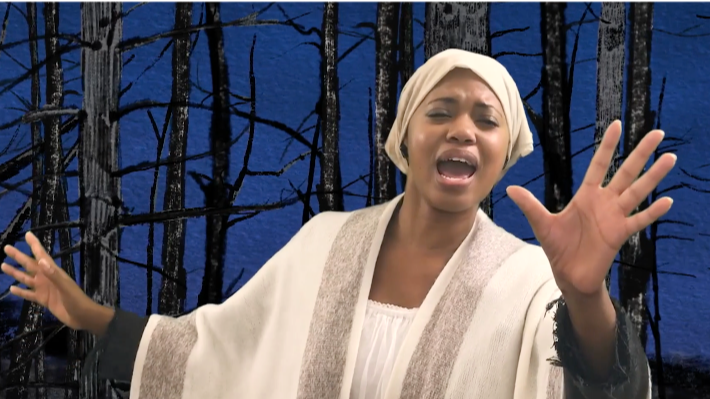 STREAMING THRU JANUARY 20, 2021
$5 PER SINGLE-VIEWER DEVICE | $20 PER FAMILY DEVICE

An awe-inspiring virtual production designed for our current times.
She Persisted, The Musical is BACK in an adventurous new digital format! Our New York Premiere may have been cut short due to Covid-19, but we persisted, reuniting our team against all odds — from New York to California, Tennessee, Kentucky and beyond. This winter, we're thrilled to bring you an awe-inspiring virtual remount of last season's Off Broadway Alliance Award winner for "Best Family Show"!
MixFest
African Caribbean MixFest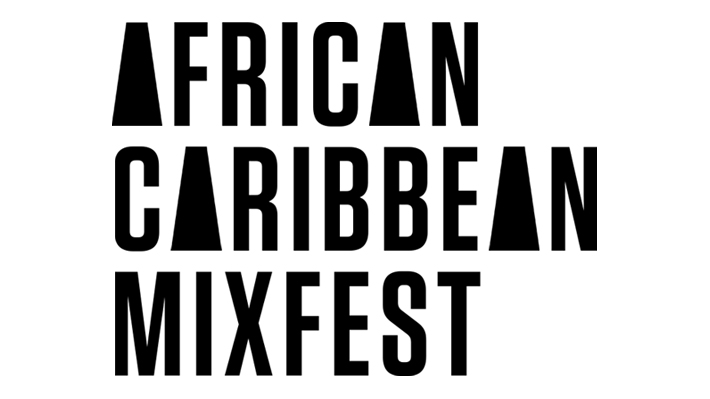 A Reading Series Festival | Jan 19-29, 2021

MixFest, our annual free reading series exploring and celebrating the abundance of diverse stories in the theater, is BACK! Following Asian American MixFest in 2017, Middle Eastern MixFest in 2018 and Immigrant MixFest last year, we are delighted to announce African Caribbean MixFest, two weeks of readings of new work co-produced by playwright Guadalís Del Carmen and playwright, director and Artistic Director of the Young Vic Kwame Kwei-Armah!

Fall Reunion Reading Series
Skeleton Crew & Guards at the Taj
The Fall Reunion Reading Series brings original casts and directors back together to perform virtual readings of past Atlantic productions. While you cannot come to our stages for live theater, we're excited to bring theater to you!
We are committed to connecting deeply and authentically with audiences from a broad range of economic backgrounds, ages, ethnicities, and perspectives. To further that commitment particularly in light of the current health crisis, we're offering this virtual series free of charge. However, reservations are required.
---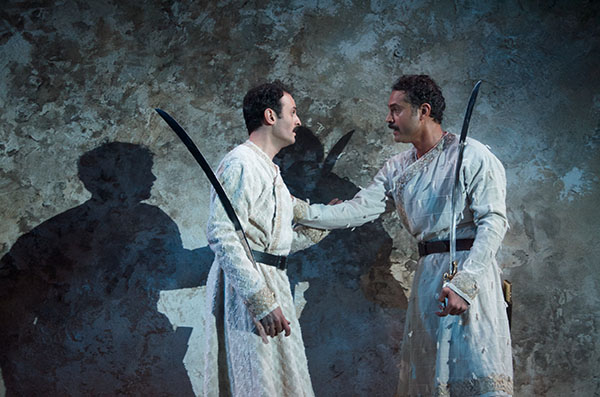 November 5-7
Rajiv Joseph's Guards at the Taj premiered at Atlantic in 2015 with Tony-nominated actors Omar Metwally and Arian Moayed. Join the original cast as they return as Imperial Guards to the shadow of the newly-revealed Taj Mahal in 1648 India.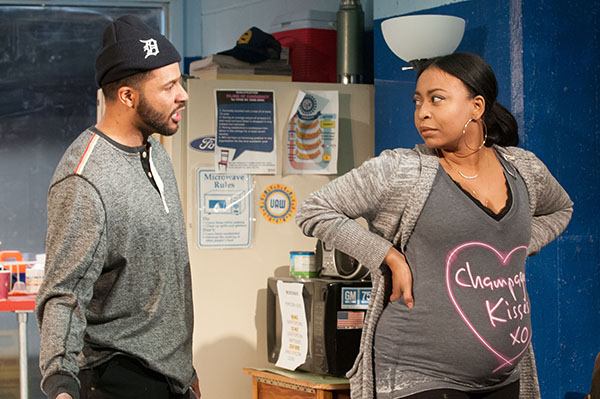 october 22-24
The series launches with Dominique Morisseau's acclaimed Skeleton Crew featuring original cast members Jason Dirden, Wendell B. Franklin, Nikiya Mathis, and Adesola Osakulumi, along with Caroline Clay. Follow a makeshift family of auto workers as power dynamics shift and they are pushed to the limits of survival.
A Conversation between Rajiv Joseph & Amy Morton
November 8 | 3:00PM ET
Join Guards at the Taj playwright Rajiv Joseph and director Amy Morton for a conversation about their work, collaboration, and creative process.
A Conversation between Lynn Nottage & Dominique Morisseau
october 25 | 4:00pm ET
Following the Reunion Reading of Skeleton Crew, join Lynn Nottage (The Secret Life of Bees) as she interviews Dominique Morisseau about Skeleton Crew and her celebrated body of work.
Audience Testimonials
"I'd almost forgotten what it's like to be swept away. It felt amazing! Thank you. I needed this!"
– Nyree Washington
"Thank you so much for filling the hole in my life."
– Audience Member
Technique Tuesdays | 5:30pm ET
A series of free hour-long acting workshops led by Atlantic Acting School Faculty. The Atlantic Technique, Practical Aesthetics, provides a disciplined approach to script analysis, working truthfully moment-to-moment, and bringing these competencies together in performance of selected material.
Past Sessions:
Intro to the Atlantic Technique, Practical Aesthetics
SEP 29 | 5:30-6:30pm ET
Atlantic Acting School Faculty member Sam Gonzalez will take you through the building blocks of Practical Aesthetics, the Atlantic Technique, as outlined in A Practical Handbook for The Actor. In this introductory workshop, you'll develop basic technique, learning to articulate your understanding of text through compelling, playable actions.
August Wilson & the Atlantic Technique
oct 6 | 5:30-6:30pm ET
This workshop led by Atlantic Acting School Artistic Director Reggie D. White is a scene study class set to the words and worlds of prolific playwright August Wilson. We'll explore two scenes using the Atlantic Technique, allowing us to unleash a spirit of openness, exploration and authenticity.
Tennessee Williams
& the Atlantic Technique
oct 13 | 5:30-6:30pm ET
Live from Clarksdale, MS, the childhood hometown of Tennessee Williams, one of the most produced playwrights of all time! With Atlantic Ensemble member, senior Faculty, and Williams documentarian Karen Kohlhaas as your guide, you'll dive into Williams' Delta roots and watch actors interpret the poetic language and vivid depth of his characters.
Wrapping Up the Atlantic Technique: A Live Q&A
oct 20 | 5:30-6:30pm ET
With the tools of the Atlantic Technique under their belts, actors can arrive at interpretations of a given text that are both personally meaningful and squarely rooted in the playwright's intentions. Sam Gonzalez and Karen Kohlhaas will bring it home by showing you how to consistently implement the technique in your acting choices, and will answer any closing questions you have.
Technique Tuesday Faculty | Series 2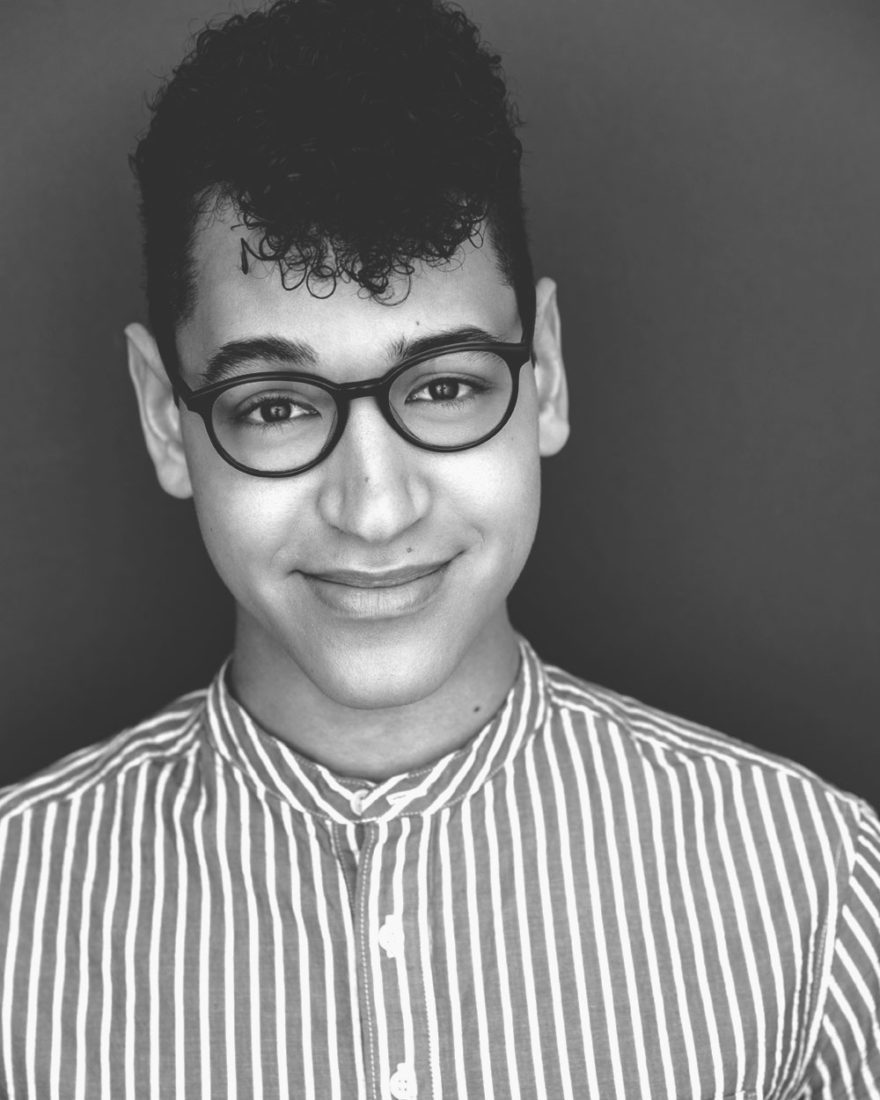 Sam Gonzalez
Sam Gonzalez is an actor, dancer, director, producer and a proud of alum of the Atlantic Acting School through NYU Tisch. He is a founding member and the current artistic director of The Joust Theatre Company, a company of actors brought together during their time at Atlantic. He has acted in productions at Ars Nova, Joe's Pub, the Met Breuer, and Atlantic Theater Company, among others. Sam is a Script Analysis teacher for both the Conservatory and Evening Conservatory as well as the Young Actors' Scene Study after-school program for teens.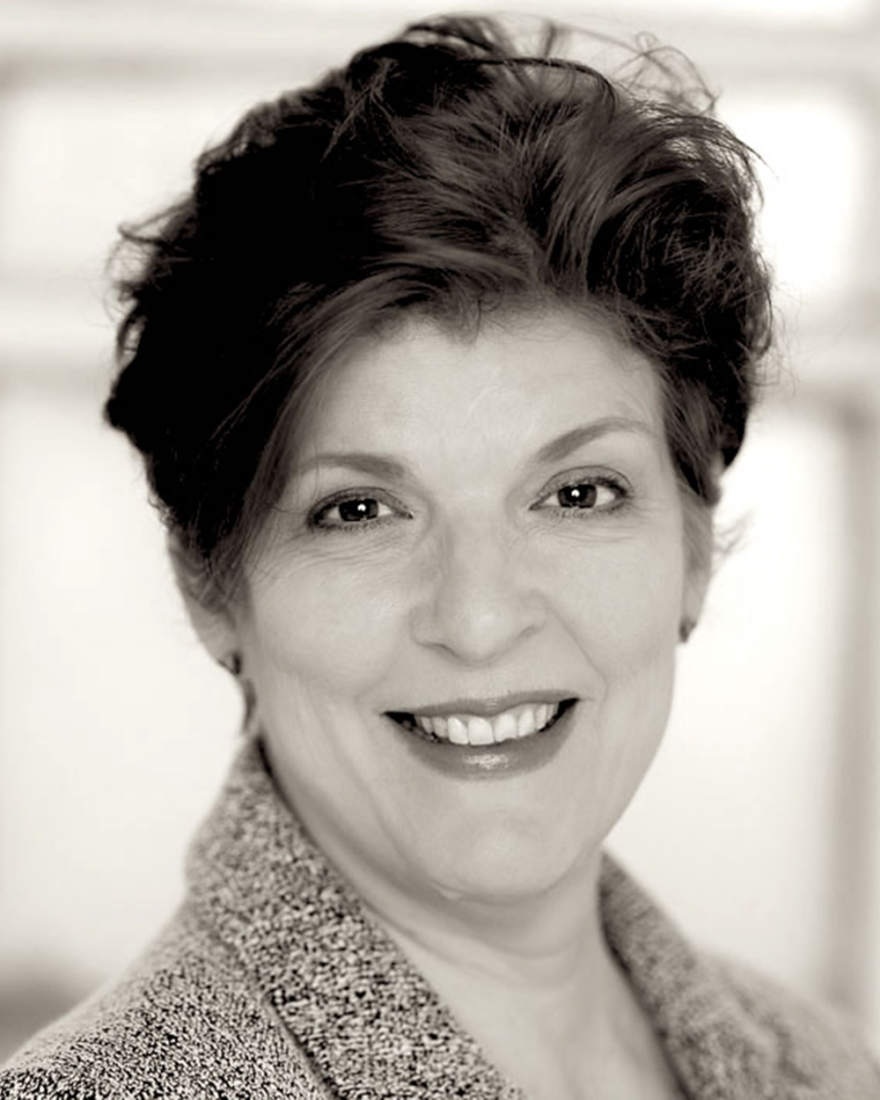 Karen Kohlhaas
Karen Kohlhaas is a New York-based theater director, teacher, author, and filmmaker. Director: Karen is a founding member of Atlantic Theater Company, where her credits include mainstage and Atlantic Stage Two productions by Harold Pinter, David Mamet, Annie Baker, Keith Reddin, Shel Silverstein and Kate Moira Ryan, and shorts by Hilary Bell, Joe Penhall, Kia Corthron, and many others. She has also directed for the New York Shakespeare Festival/Public Theater, Naked Angels, Ensemble Studio Theatre, New York Live Arts, 24 Hour Plays on Broadway, the Alley Theatre, Houston, New Dramatists, Menagerie Theatre in Cambridge, UK, The Culture Project, Practical Theater Co. in Sydney and others. Teacher: Karen has over 30 years teaching experience and is a senior teacher at Atlantic Acting School. She teaches her own NYC classes in The Monologue Audition; Fearless Cold Reading & Audition Technique; Advanced Acting; and Directing. She has taught guest workshops around the country and internationally including USC, Drama, Inc of Atlanta, Austin Shakespeare, University of Houston's 3-summer MFA in Theater Education, Florida International University, Theater Educators of Texas Association, Oklahoma City University, University of Central Oklahoma, Colorado College, Seattle University, Baldwin Wallace University, the University of the South at Sewanee, Rose Bruford College, UK and others. She also teaches Monologue Teacher Training to university and high school teachers. Author: Karen's books and DVD are The Monologue Audition: A Practical Guide for Actors (foreword by David Mamet and a Backstage Must-Read); How To Choose A Monologue For Any Audition; The Monologue Teacher's Manual; and, The Monologue Audition Video (DVD). Filmmaker: Karen's short films include two with acclaimed performer/playwright Taylor Mac, several short documentaries, and she is currently finishing a feature documentary about Tennessee Williams in the Mississippi Delta (www.TennWmsDelta.com). She is the founder and curator of the Tennessee Williams Rectory Museum in the former Clarksdale, Mississippi rectory rooms once occupied by Williams and his family (www.TennesseeWilliamsRectoryMuseum.com), and co-director of the Mississippi Delta Tennessee Williams Festival (www.DeltaWilliamsFestival.com).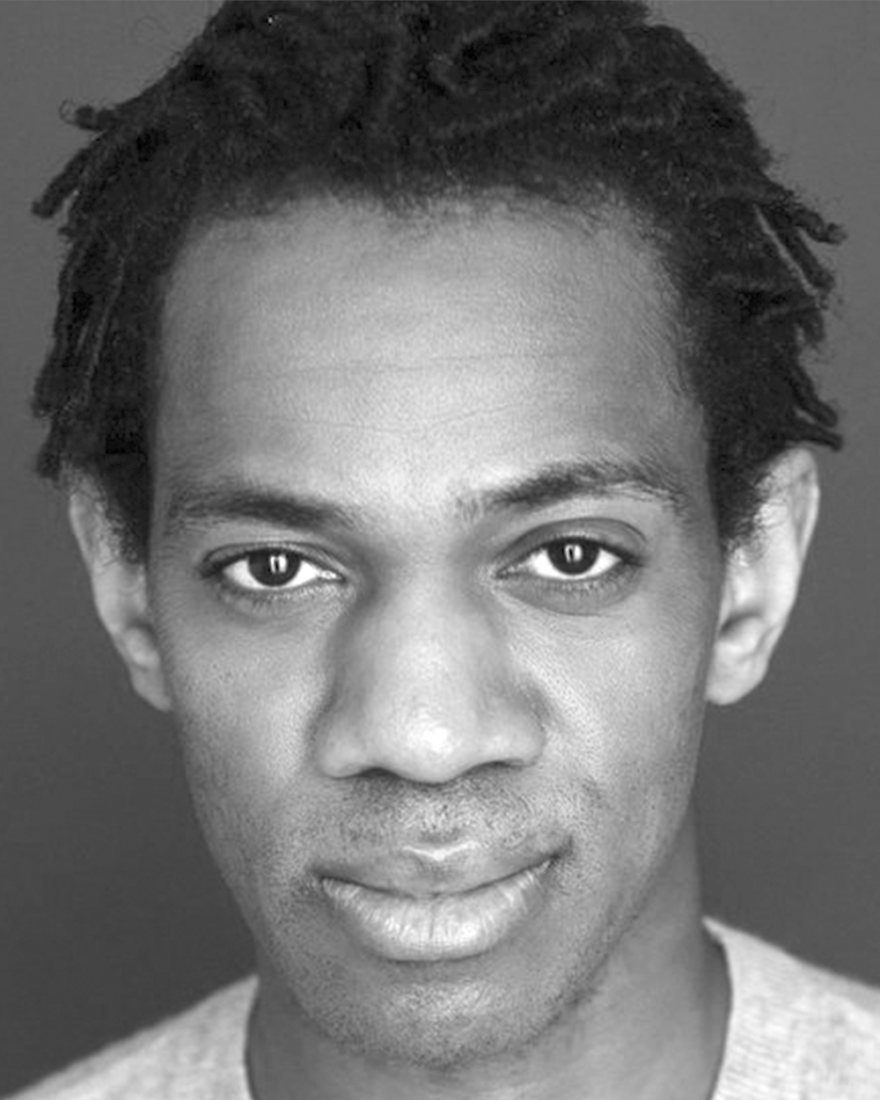 Reggie D. White
Reggie D. White is a New York based multidisciplinary art-ivist whose acting credits include NYTW, The Public Theater, 59E59, Arden Theatre, Berkeley Rep, and La Jolla Playhouse. As a director, his work has been featured at The Public Theater, Atlantic Acting School, NY Winterfest, Bay Area Children's Theatre, Berkeley Playhouse, AlterTheatre Ensemble, and more. He is an alumni of Atlantic Acting School, where he now serves as a faculty member, and the new Artistic Director of Student Productions, an associate artist with Merrimack Repertory Theatre, a recipient of the TBA TITAN Award, the TCG Fox Fellowship, and is a company member of The Williams Project, a living wage theatre company. He is also co-writing a play with Lauren Gunderson and is the co-host of the comedy podcast, "What's The Tea?". www.reggiedwhite.net
Feel Good Fridays | Mar 17 - Sep 25
Live with Atlantic | May 22 - Aug 31 watch full series
Creators' Cut
Watch-Party-meets-Master-Class. View selections from past Atlantic productions alongside the intrepid artists who built the world, and then stick around as they discuss transforming the work from a 2D page to the live stage!
Inside the Ensemble
The early days of Atlantic. Two Atlantic Ensemble members discuss the history of our company, and how their work has evolved since those early days.
Composer's Corner
Music soothes the soul. We've asked some of our favorite composers to play us their cut songs, brand new tunes, and old classics.
Writers Reflect
Conversations between smart people. A pair of playwright friends interview each other, sharing stories about their individual processes, and what it means to create while in isolation.
---
July 24
inside the ensemble:
Peter maloney & mary beth peiL
Featuring Ensemble members Peter Maloney & Mary Beth Peil.
July 31
CREATORS' CUT:
THE SECRET LIFE OF BEES
With creators of The Secret Life of Bees Susan Birkenhead, Sam Gold, Lynn Nottage & Duncan Sheik.
August 7
COMPOSER'S CORNER:
Jeanine Tesori
Featuring Tony Award winning composer (and Atlantic artist in development) Jeanine Tesori (Fun Home).
August 14
writers reflect:
eboni booth & joshua harmon
Featuring Juilliard classmates Eboni Booth (Paris) & Joshua Harmon (upcoming at Atlantic, The Bedwetter).
August 21
INSIDE THE ENSEMBLE:
Giancarlo Esposito
Featuring legendary actor Giancarlo Esposito ("Better Call Saul").
August 28
CREATORS' CUT:
Halfway bitches go straight to heaven
Featuring playwright of Halfway Bitches Go Straight to Heaven Stephen Adly Guirgis and director John Ortiz.
Monday, August 31 at 4pm ET
inside the ensemble:
Isiah Whitlock Jr.
Featuring actor and fan favorite Isiah Whitlock Jr. (Da 5 Bloods).
A Kids Play about Racism learn more
Atlantic for Kids, with the leading support of Bay Area Children's Theatre, Alliance Theatre, and Seattle Children's Theatre, is proud to partner with 41 Theaters for Young Audiences (TYA) nationwide to participate in a kids play about racism, a groundbreaking online educational performance for families adapted and directed by a beloved member of our artistic family, Khalia Davis!
Part Time Classes at Atlantic Acting School learn more
Hungry for more rigorous & comprehensive acting training? Dive into Atlantic Acting School's renowned learn-by-doing approach with new part-time virtual fall programs for adults (18+) and kids/teens (4-18)!
Focus on your craft. Make connections. Keep Creating.