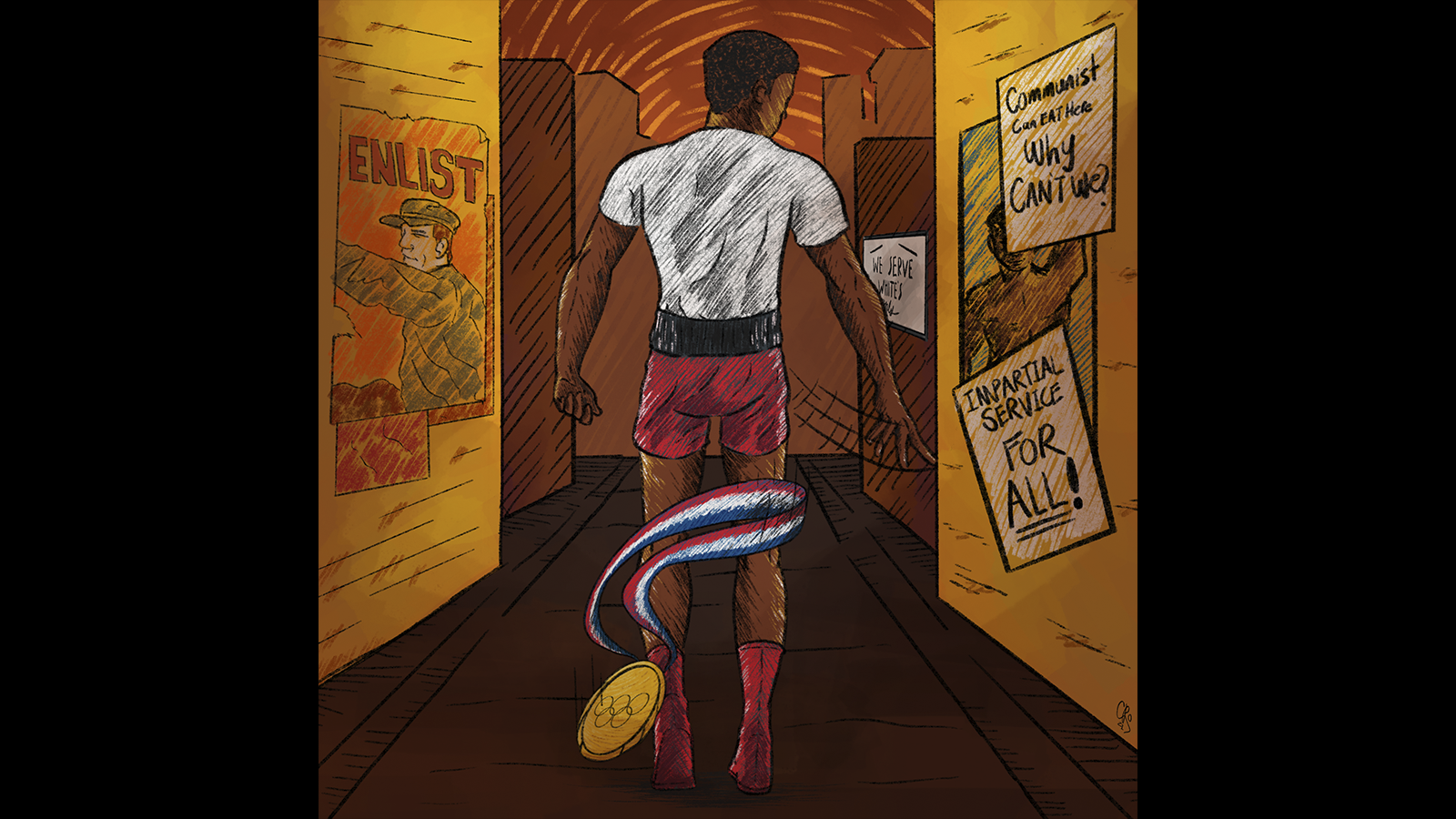 Atlantic for Kids: And in This Corner: Cassius Clay
by Idris Goodwin
Directed by REGGIE D. WHITE
This stage play turned four-part episodic audio drama by playwright, rapper, and poet Idris Goodwin is recommended for grades 4 and up. Reservations are free but required, with a suggested donation of $20!
about the Audio PLAY
Every hero starts somewhere. For 12-year-old Cassius Clay Jr., who would become the sports legend known to the world as Muhammad Ali, it was a boxing gym in Louisville, Kentucky. This is the swift and vibrant origin story of how a determined young boy growing up in the Jim Crow South took on all challengers in his path to becoming…The Greatest. An unlikely hero is a classic story, but And in This Corner goes an extra, exhilarating round by exploring how remarkable communities help to create them.
And in This Corner: Cassius Clay features Danté Crichlow, Sinclair Daniel, Langston Darby, Anthony Holiday, Franck Juste, Jacquelyn Landgraf, Eric Lockley, and Andy Schneeflock, all of whom are alumni of Atlantic Acting School!
Run time: 11-17 minutes per episode; or 55 mins non-stop.
Accessibility: Closed captioning is available.
Are you an educator? Email us here for more information about incorporating the programming into your classroom curriculum!
About Atlantic for Kids
Atlantic for Kids has presented adventurous theater for young audiences for over 20 years, with two full productions each season. These acclaimed shows are noted for their ability to touch on serious themes while entertaining kids with a blend of music, humor and spectacle. In addition to its weekend performances for families, Atlantic for Kids has welcomed thousands of NYC public school children to weekday performances, including talkbacks with cast members and discussions about the themes of each play. Previous productions have included, among others, Off Broadway Alliance Award winners for Best Family Show She Persisted, The Musical and Polkadots: The Cool Kids Musical. For more information, click here!
DIRECTOR's NOTE
Kobe. Tiger. Usain. Serena. Ali.
Athletes who only need 1 name. Icons who transcended their sport and inspired millions to shoot, swing, run, smash, and jab in their image. When you close your eyes and invoke their name, your mind floods with memories or images of their highest highs and lowest lows. But before they were legends, they were kids. Kids who were shaped by the world and time they grew up in – Compton in the middle of the crack epidemic, post-Colonial rural Jamaica, segregation era Kentucky. Kids who had to keep their eye on the ball (so to speak) and on the prize.
And in This Corner is the story of how a young boy in Kentucky serendipitously found boxing and fought his way to sporting immortality. It's the story of an older brother who loves his family, struggles with school, faces down bullies, and tries to understand the world around him. A world where the color of your skin determines where you can eat or play. A world where names like Jim and Emmett pierce the blissful innocence of childhood like the bell at the end of a round.
The play doesn't run from the darkness of the world Cassius grew up in. Idris Goodwin's knockout play highlights several moments where the racism of pre-Civil Rights Era Kentucky 'hits below the belt' including white supremacist violence at peaceful lunch counter sit-ins where the ugliest of racial slurs are flung at unsuspecting children. Goodwin's play shines a light on these and other issues for all to see – illuminating our own path to revealing the fighter within us all.
How to Listen
OPTION 1: ON DEMAND
Make your reservation and then listen on your own time before June 7 at 11:59pm ET!
Episode 1: 12 minutes 47 seconds
Episode 2: 10 minutes 54 seconds
Episode 3: 14 minutes 10 seconds
Episode 4: 17 minutes 27 seconds
Full Audio Play: 55 minutes
OPTION 2: COMMUNITY LISTENING partIES
Our live Community Listening Parties were hosted on May 1, 8, 15 and 22 at 10:30am ET! While we're unable to sit elbow-to-elbow in a theater together, we do hope you'll join us from the comfort of your own home/room/bed/floor/car (who are we to judge!) to listen to the full audio show via a YouTube audio stream, complete with a live chat!
Plus, Two Live Bonus Events!
Live with atlantic: post-show talkback with director and cast
May 1 | 11:45 am – 12:30 pm ET
Join us after our first Community Listening Party on Saturday, May 1 for a live post-show talkback featuring Cassius Clay director Reggie D. White and members of the cast. You'll hear all about the show's inspiring journey from script to your ears, and how the show's themes around race and community continue to resonate today.
Live with atlantic: "MAKE YOUR OWN RADIO PLAY" WORKSHOP
May 15 | 11:45 am – 12:30 pm ET
Get a taste of our Atlantic Acting School classes for kids and teens following our May 15 Listening Party! Cast member and teacher Andy Schneeflock will lead a free radio play workshop via Zoom. Young creatives will create a short sports-themed radio play using only their voices and homemade sound effects, and the finished product will be recorded live!
Missed the workshop but still curious about our kids and teens classes? Check out our Summer Mini Camps for ages 4-15 or our Summer Teen Ensemble for ages 15-18 by clicking the button below!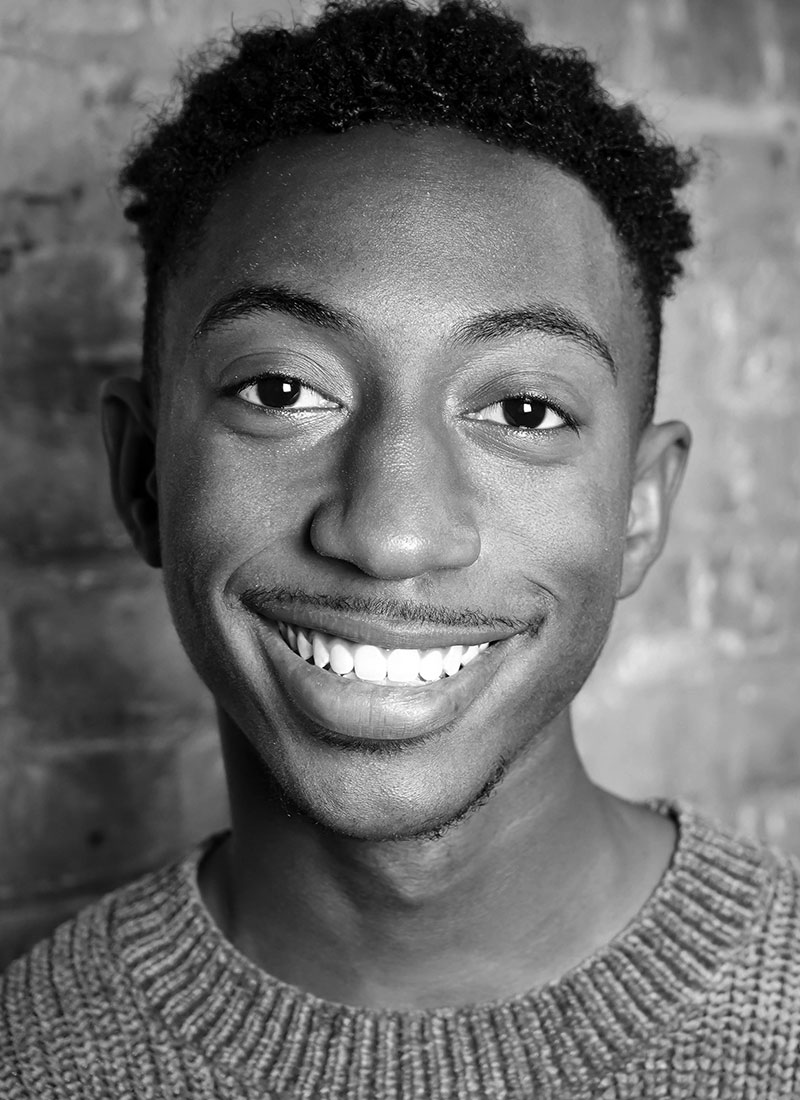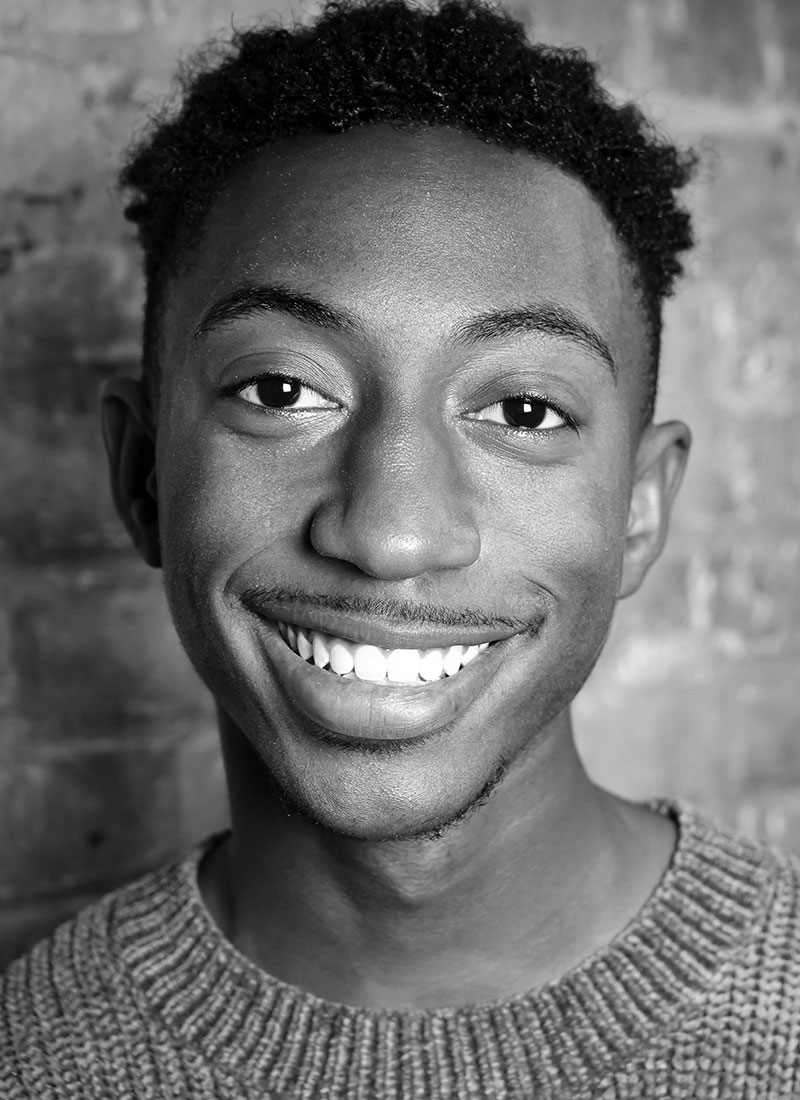 Danté Crichlow
Rudy
DANTÉ CRICHLOW. Born, raised, and based in Brooklyn, Danté (he/him) is currently in his final semester studying Drama at NYU Tisch School of the Arts. Recent credits include See You Yesterday (Netflix). His acting training includes time spent at the Atlantic Acting School studio, NYU's Experimental Theatre wing, and the Black Arts Institute. When Danté isn't acting he indulges in street photography, writing poetry, and dancing wherever music can be heard.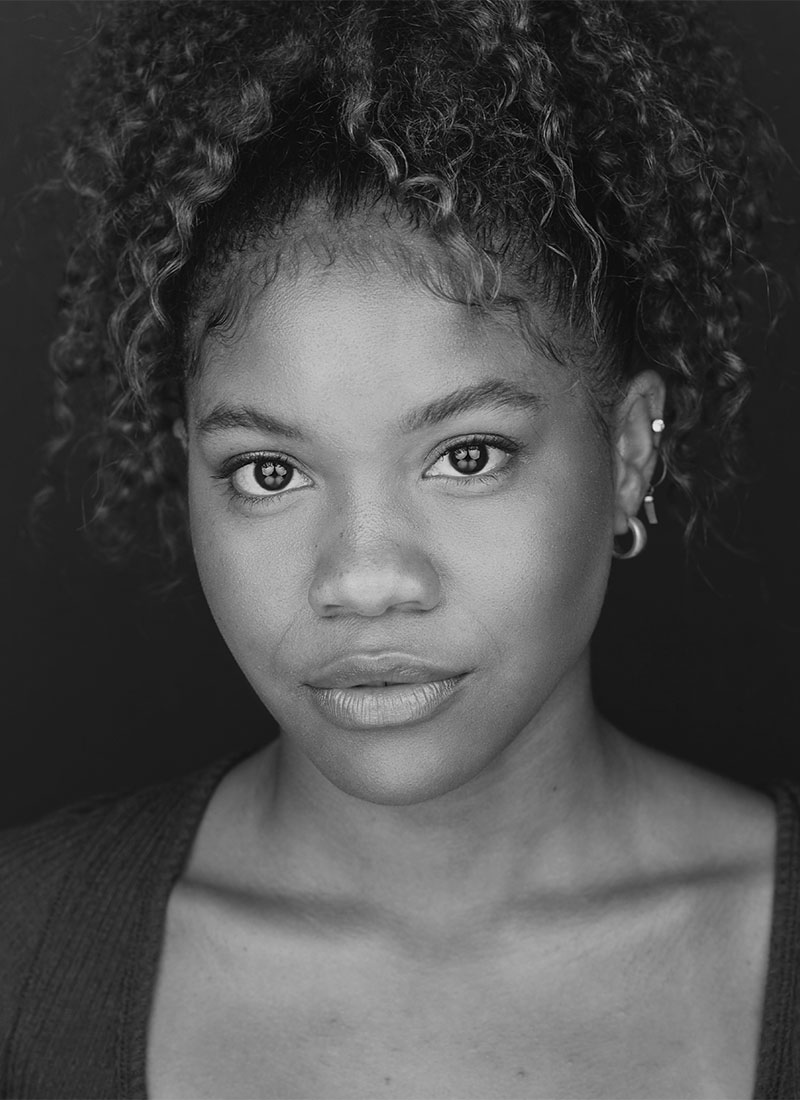 Sinclair Daniel
Odessa
SINCLAIR DANIEL (she/her) is a New York-based actor and creative. A recent B.F.A graduate of NYU and Atlantic Acting School, Sinclair has worked professionally in theater, television, and voiceover performing with The Shakespeare Theatre Company, Atlantic Theater Company, and Williamstown Theatre Festival. Sinclair has been seen in Peter Pan & Wendy (Wendy), Taiga in the Berkshires (Taiga), "Madam Secretary," and Testing Dunleavy-Grove: A radio episodic podcast (Amy). This spring, Sinclair will participate in an artist's retreat with The Makers' Ensemble theater company, where she will perform and facilitate in bringing new and classic works to life in the wilderness.
Langston Darby
Corky/Sugar Ray Robinson
LANGSTON DARBY. Langston (no relation to Hughes), native to Laurel, Mississippi (home of A Streetcar Named Desire heroine Blanche Dubois), currently resides and works in New York City. Just before the industry shutdown, Langston managed to make his Off-Broadway debut in The Black History Museum…According to the United States of America, created and directed by Zoey Martinson with HERE Arts Center. Langston is an eclectic performer with stage credits that include How I Became a Pirate (Walnut St. Theatre, dir. Rob McClure) and Much Ado About Nothing (Shakespeare in Clark Park, dir. Alex Torra); voiceover performances for the award-winning Story Pirates Podcast; improvisation with Comedysportz Philadelphia, and a burgeoning on-camera career with an appearance in Lionsgate/Starz's 2020 short film award winner Echoes of a Winter Sunshine. Among other institutions, Langston is an alumnus of Atlantic's Acting Conservatory and a UCB Diversity Scholar. Learn more at langstondarby.com.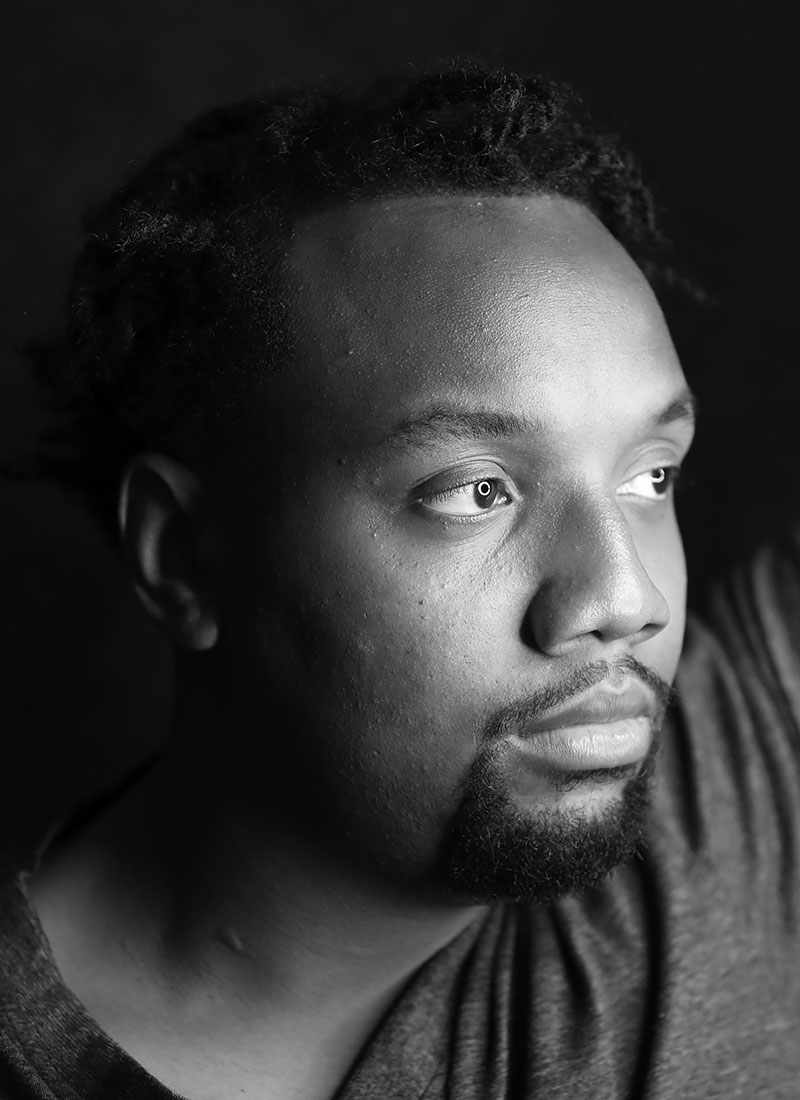 Anthony Holiday
Eddie/Young Soapbox Guy
ANTHONY HOLIDAY, also known as "Holiday," is currently attending the Yale School of Drama. Upon graduation, he will receive a Masters in Acting. Holiday has been seen in productions of Ain't No Dead Thing (Charles) by A.K. Payne, Mr. Burns by Anne Washburn (Homer, Marge), Measure for Measure(Claudio), Locust (Amos) by Chris Gabo, and Lenny's Fast Food Kids Gang (Walter) by Angie B. Jones under the conglomerate of his professors, cohort, and school-mates. Holiday is also a recent graduate of Atlantic Acting School's Conservatory Program. Credits at Atlantic include The Last Days of Judas Iscariot (El Fayoumy) by Stephen Adly Guirgus and the Atlantic for Kids production This Girl Laughs, This Girl Cries, This Girl Does Nothing (Fleeing Villager/City Man 1) by Finnegan Kruckmeyer. Holiday is an Ensemble Director for Breaking Walls, a global youth collective, and has been a mentor and teaching artist in Atlantic's Staging Success program. Holiday was born and raised in New Jersey and is also a graduate of Brookdale Community College where he received his Associates Degree in acting/humanities.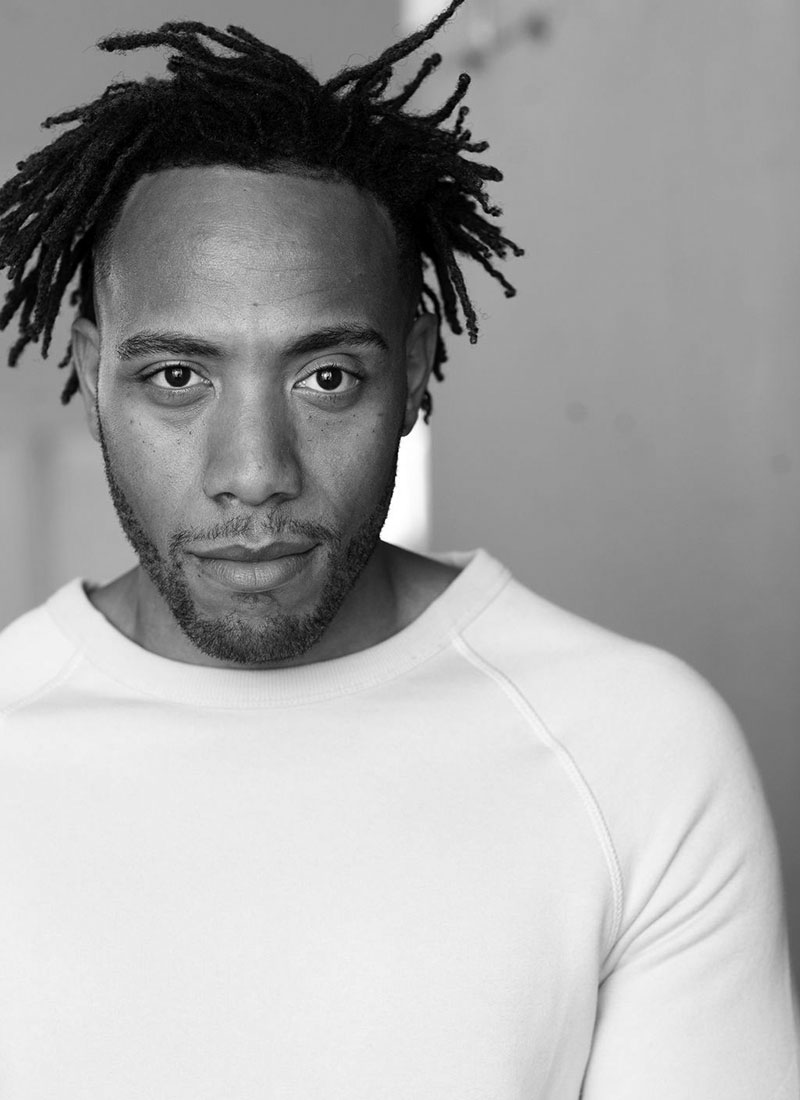 Franck Juste
Cassius Clay
FRANCK JUSTE is an actor and comedian raised in Brooklyn currently in Los Angeles. Can be seen as First Man on Sherman's Showcase (IFC/AMC) currently streaming on Hulu.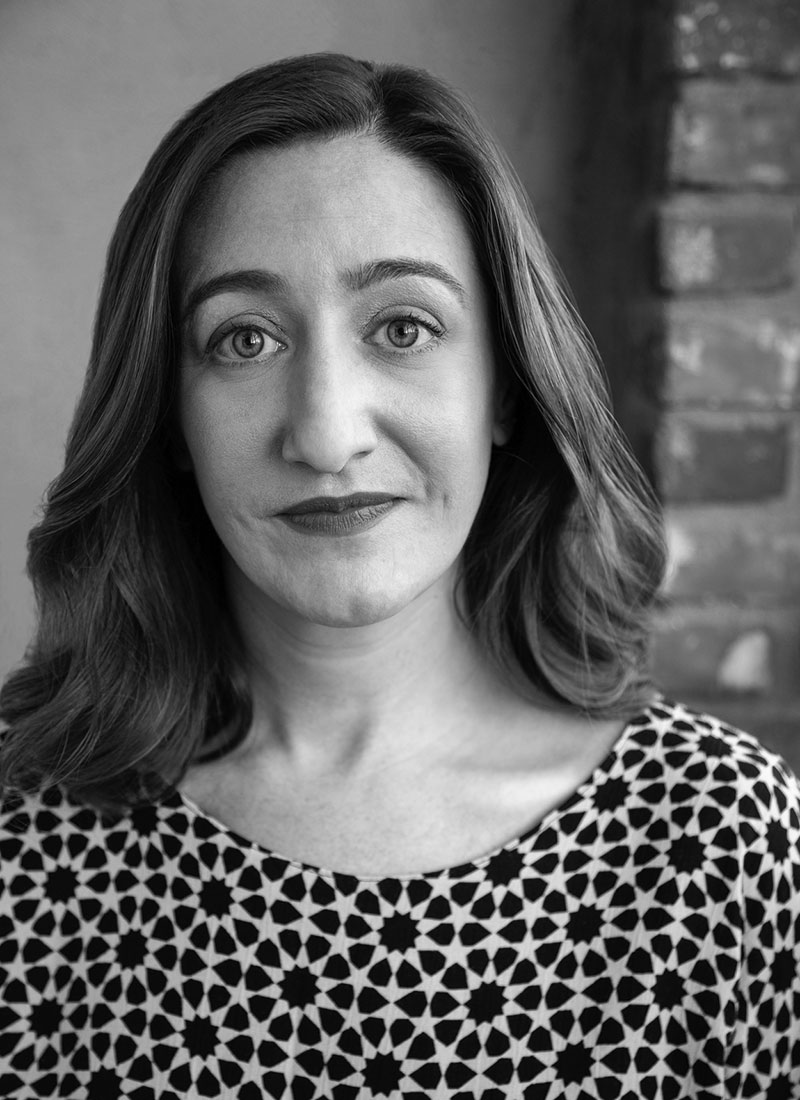 Jacquelyn Landgraf
Ringside Announcer
JACQUELYN LANDGRAF is a recent transplant to Los Angeles from NYC. She is a member of the master acting faculty at Atlantic Acting School, where she has directed many student productions and the musical Strega Nona for Atlantic for Kids. Select theater performances: Deaf West's Orphee; Anna Nicole (BAM/City Opera); John Guare's 3 Kinds of Exile (Atlantic Theater Company); The Complete and Condensed Stage Directions of Eugene O'Neill… (Drama Desk nomination, original cast/tour); Suzan Lori Parks' 365 Days/365 Plays(The Public Theater); The Caucasian Chalk Circle (Theater for the New City); Blue-s-cat (Invisible Dog); The Caucasian Chalk Circle (Pipeline). Alum of the New York Neo-Futurists, writer/performers of Too Much Light Makes the Baby Go Blind. Jacquelyn writes and voices the fiction podcast It Makes A Sound and produced the show's original soundtrack album, Wim Faros: the Attic Tape. jacquelynlandgraf.com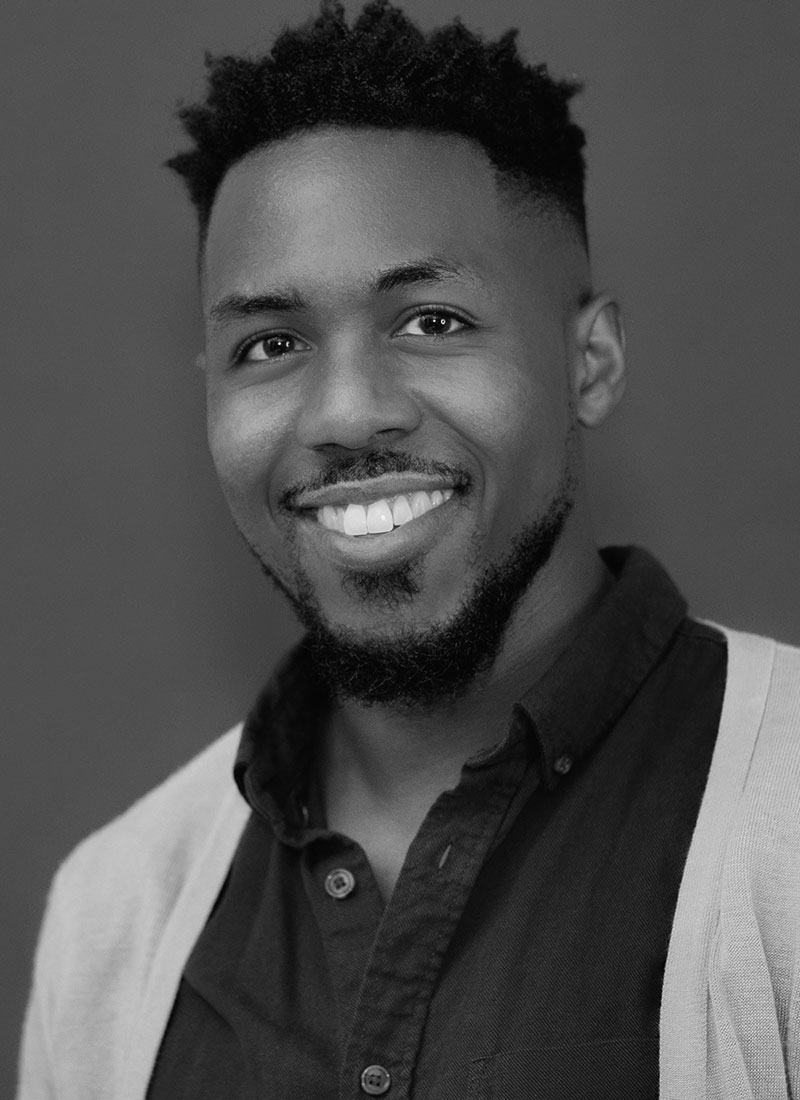 Eric Lockley
Cash/Fred Stoner
ERIC LOCKLEY is an OBIE award-winning actor, writer, comedian, producer, and podcast host. Stage: #DateMe, Choir Boy. Screen: First Reformed, "Luke Cage," The Inheritance. Eric's comedic web series Blacker is featured on "Best Web Series" lists and his short film, The Jump, is available on Amazon. Eric's plays Blacken the Bubble and Without Trace have been seen on stages in DC, NY, and Chicago. Lockley does sketch comedy, musical improv, and is a featured cast member of The Homemade Sketch Show (TubiTV). He was head writer for the inaugural awards ceremony The Antonyos, celebrating Black Theater. Eric's inspirational podcast, "The 180," is out now, featuring guests discussing a moment when they turned their lives around. As a part of The Public Theater's Devised Theater Working Group Eric will have a workshop production of his new Afro-Futurist play Sweet Chariot at the 2022 Under the Radar Festival. Lockley is also a founder of and produces with Harlem-based organizations The Movement Theatre Company & Harlem9, creating opportunities for artists of color. @iamericlockley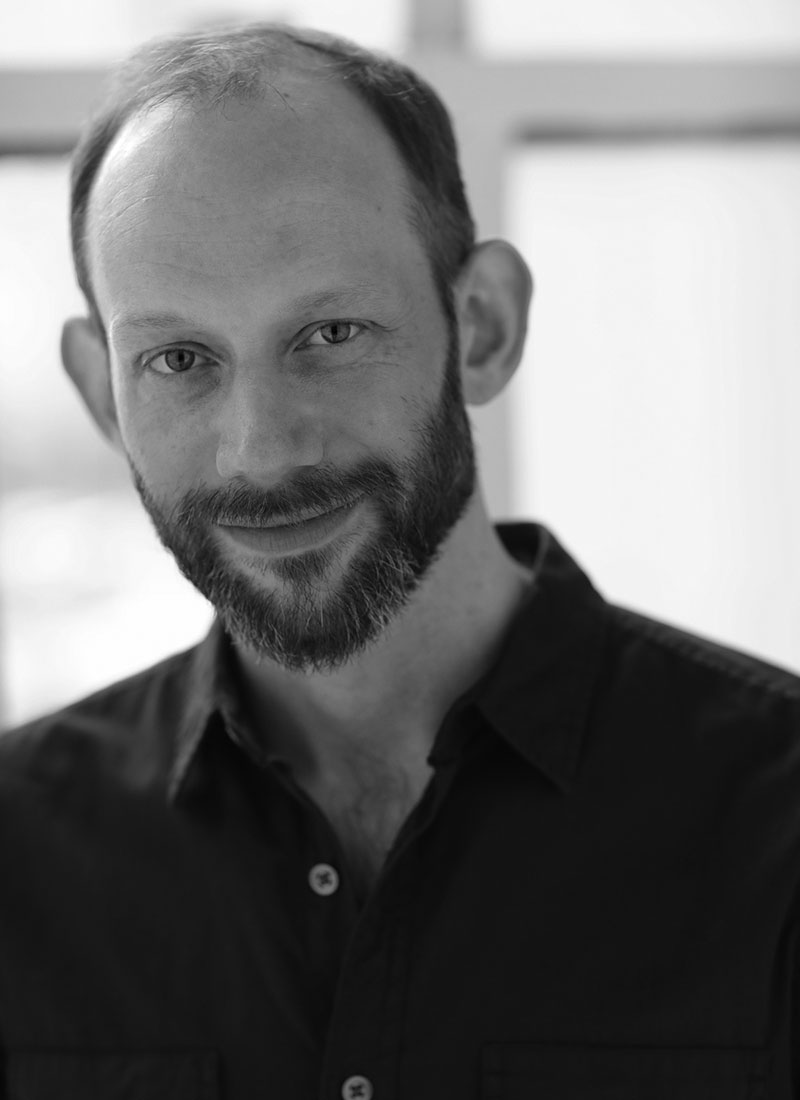 Andy Schneeflock
Joe Martin
ANDY SCHNEEFLOCK is an actor, improviser, director, writer, and teacher. Some recent credits include; TV: "The Equalizer," "Orange Is The New Black," "The Marvelous Mrs. Maisel," "Unbreakable Kimmy Schmidt," "Luke Cage," "Tales of the City," and "Tommy." Film: Worth (premiering on Netflix in September), Bridge of Spies, and Interview Requested. Theater: The Hungry Hungry Games (National Tour), The Puppet Dead, The Story Pirates, and Timmy the Great. He is also a company member of Ten Bones Theatre Company and frequently performs for their sold out Entirely From Memory shows at The PIT and Littlefield. andyschneeflock.com @AndySchneeflock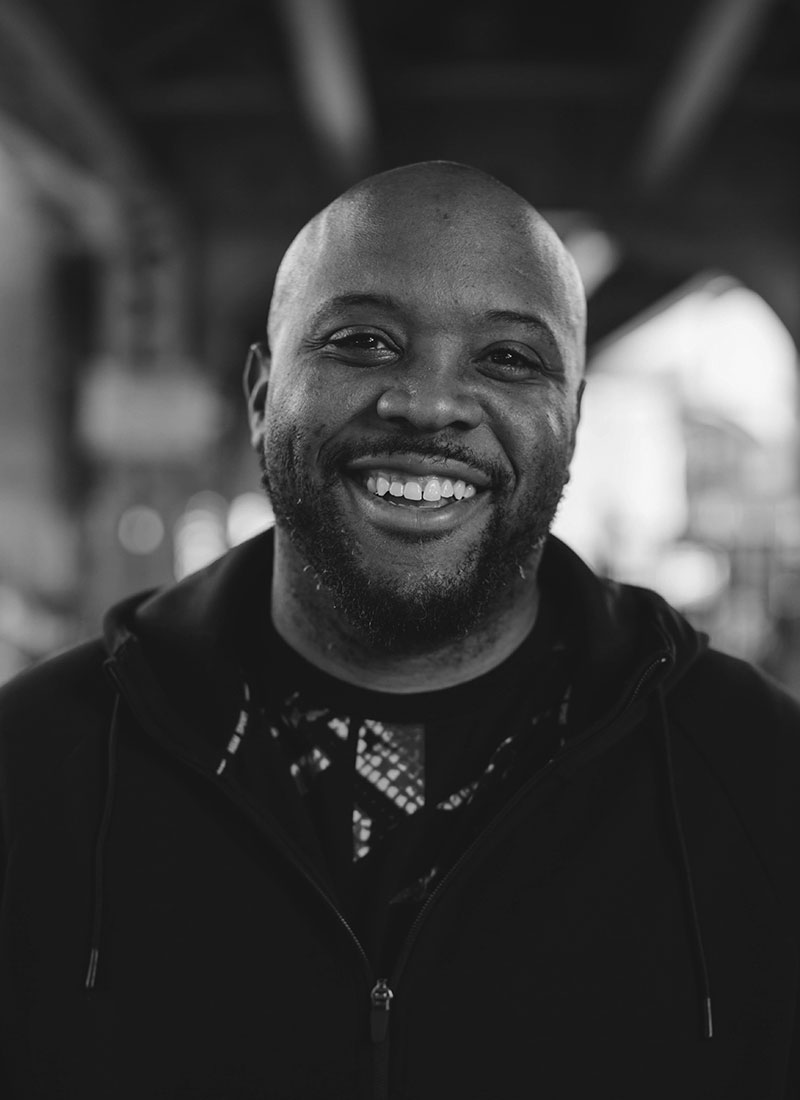 Idris Goodwin
Playwright
IDRIS GOODWIN is an award-winning break-beat poet, playwright, and director of The Colorado Springs Fine Arts Center at Colorado College. He was recently named a 2021 United States Artist Fellow. In addition to the recently released poetry collection Can I Kick It?, he's had several publications from Haymarket Books including Inauguration co-written with Nico Wilkinson, Human Highlight: Ode To Dominique Wilkins, and the play This Is Modern Art co-written with Kevin Coval. He's appeared on Nickelodeon, HBO Def Poetry, "Sesame Street," NPR, BBC Radio, and the Discovery Channel. His plays include And in this Corner: Cassius Clay, How We Got On, Hype Man, and This is Modern Art.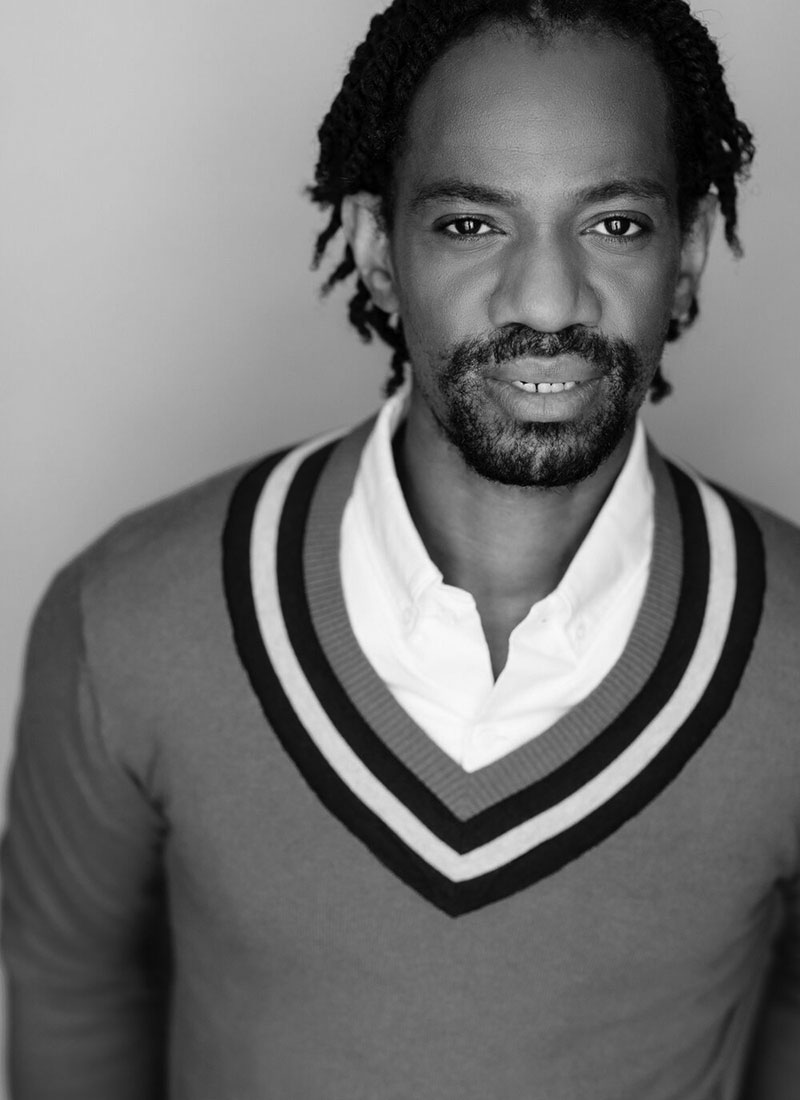 Reggie D. White
Director
REGGIE D. WHITE is a New York based multidisciplinary art-ivist whose acting credits include NYTW, The Public Theater, 59E59, Arden Theatre, Berkeley Rep, and La Jolla Playhouse. As a director, his work has been featured at The Public Theater, Atlantic Acting School, NY Winterfest, Bay Area Children's Theatre, Berkeley Playhouse, AlterTheatre Ensemble, and more. He is an alumnus of Atlantic Acting School, where he now serves as a faculty member and the Artistic Director of Student Productions. He is also an associate artist with Merrimack Repertory Theatre, a recipient of the TBA TITAN Award, the TCG Fox Fellowship, and is a company member of The Williams Project, a living wage theatre company. He is also co-writing a play with Lauren Gunderson and is the co-host of the comedy podcast, "What's The Tea?". reggiedwhite.net Imani Champion
Production Coordinator
IMANI CHAMPION is a freelance AEA stage manager, line producer, and production manager based in NYC. Credits include Broadway: Grand Horizons, My Fair Lady. Selected Off-Broadway: Nollywood Dreams, The Wrong Man (MCC); Coriolanus, Mobile Unit: The Tempest and A Midsummer Night's Dream, Public Works: Twelfth Night and As You Like It (The Public Theater); Derren Brown: Secret, Marie and Rosetta (Atlantic Theater Company); Morocco & MASS MoCA theatre labs with the Sundance Institute. B.A. Theater Studies, Montclair State University.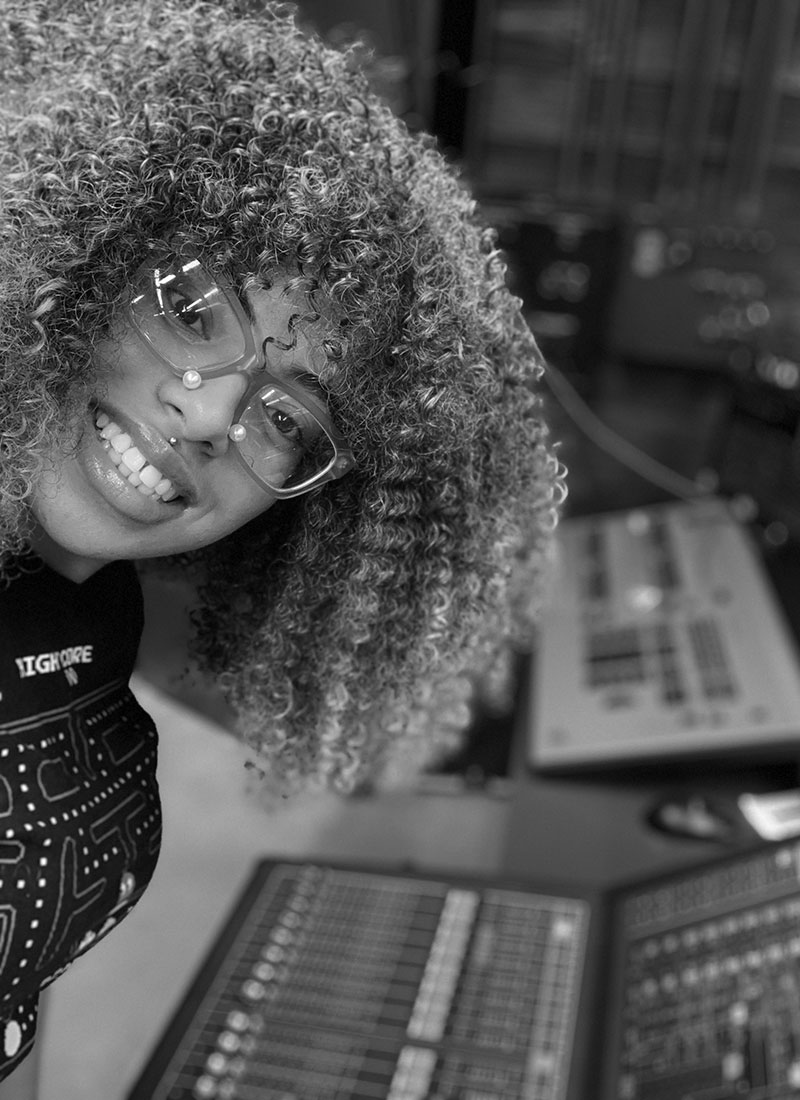 Twi McCallum
Sound Designer/Sound Editing and Mixing
TWI MCCALLUM lives in NYC by way of Baltimore, MD. Her favorite theatrical credits include Kansas City Rep, National Black Theater, The Kennedy Center, The Public Theater, and Baltimore CenterStage. She is currently an apprentice sound editor on tv shows for STARZ and NBCUniversal, and lead sound designer/editor on an upcoming Marvel series. She attributes her artistry to being a former student at Howard University's technical theater program and a graduating student at Yale School of Drama's one-year sound program class of 2021. When not working, she loves taking care of her pet snails named Beyonce, Nicki Minaj, Cardi B, Megan thee Stallion, and Rihanna. twibackstage.me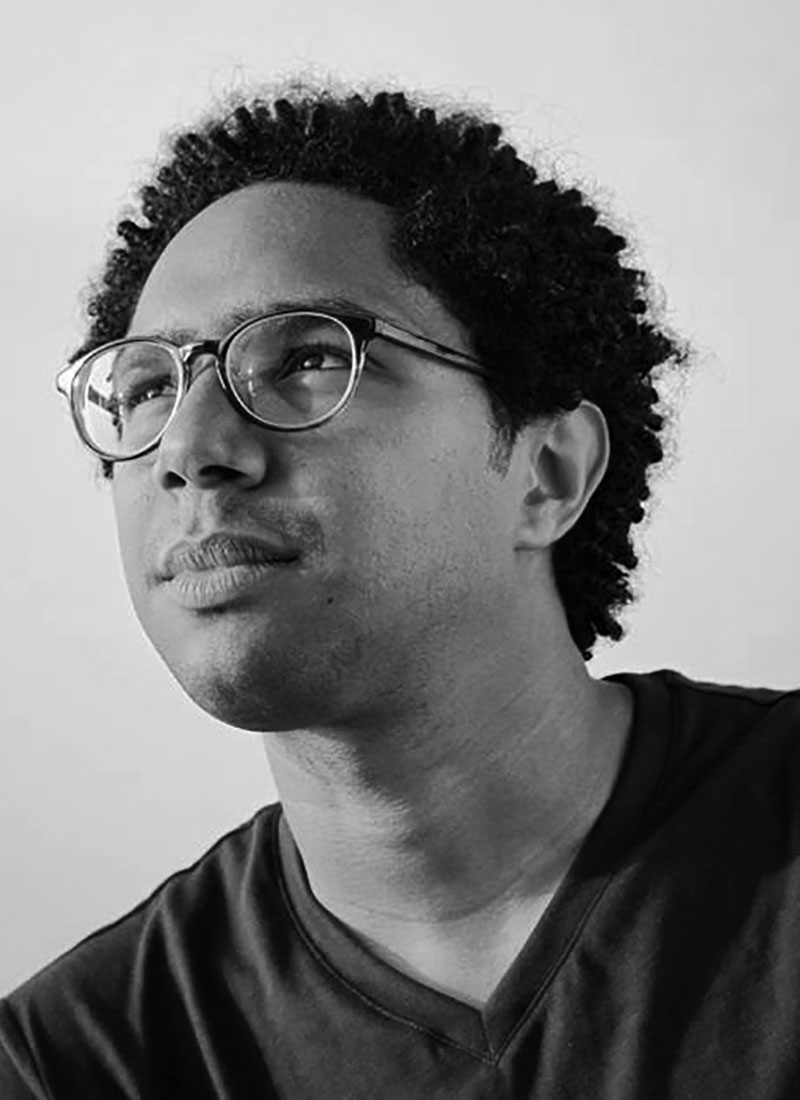 Christopher O'Neal
Illustrator
CHRISTOPHER O'NEAL. A New York-based graphic designer turned illustrator, Christopher has gone from designing logos to using his love of character design in animation and film to create more character-led work. Prior to illustration Christopher has worked with brands such as Billy!, Bloomingdales, and D'ussé Cognac. @C.Ryandraw
Community
study guide
Atlantic's study guides take educators and their students deeper into the story. Each guide provides a variety of discussion starters, activities, and a relevant contextual basis to immerse students in the world of the play before attending the show.
Land Acknowledgement
We acknowledge that the Atlantic Theater and School buildings are on the traditional, unceded lands of the Munsee Lenape people. We pay our respects to the Munsee Lenape and to the Indigenous caretakers of these lands.
As we welcome you into our community today, we encourage you to think about these questions created by Dakota visual artist Angela Two Stars and Navajo theater artist Rhiana Yazzie:
How will you use the new resources, including ideas, you gain by being here? And how will you carry the knowledge of the Native people present, past, and future into your life?
Support Atlantic
Atlantic is committed to connecting deeply and authentically with audiences from a broad range of economic backgrounds, ages, ethnicities, and perspectives. Particularly in light of the current health crisis, we're furthering that commitment and providing many of our offerings like And in This Corner: Cassius Clay free of charge. This includes free access to the thousands of public school students that watch our programming as part of their classroom experience.
As a non-profit theater company, Atlantic has always relied on our community of supporters. But now we need them more than ever. As you complete your virtual order, we hope you'll consider adding a donation. We're suggesting $20 per reservation. However, a gift of any size would go a long way in underwriting the cost of student tickets while helping to secure Atlantic's future. Thank you for your consideration.
Episode Illustrations
EPISODE 1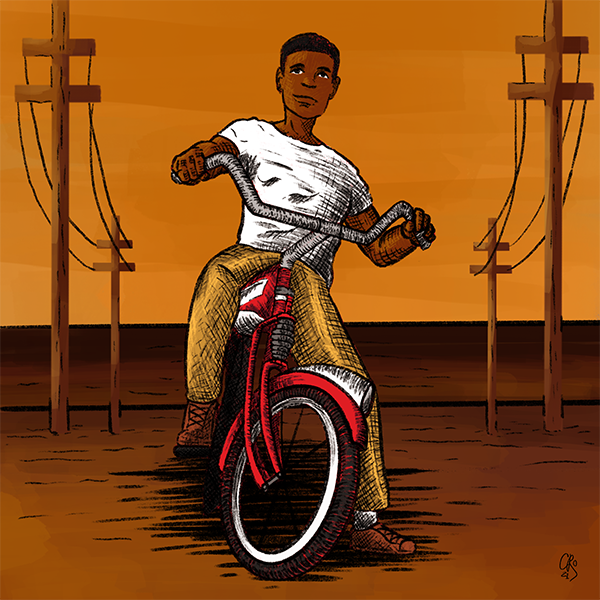 EPISODE 2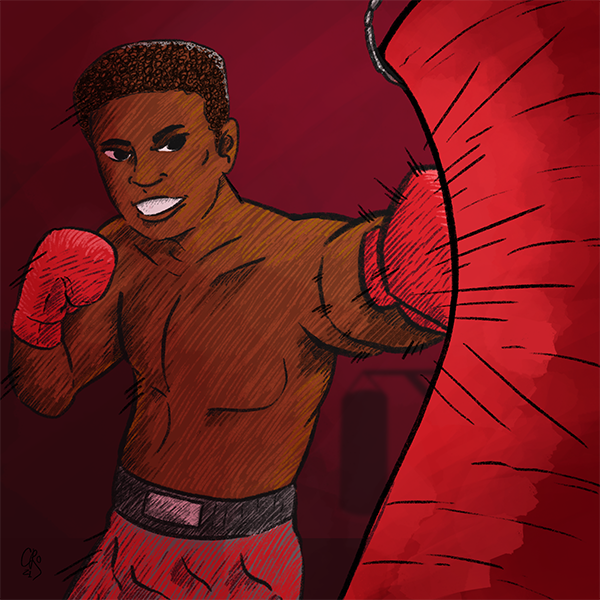 EPISODE 3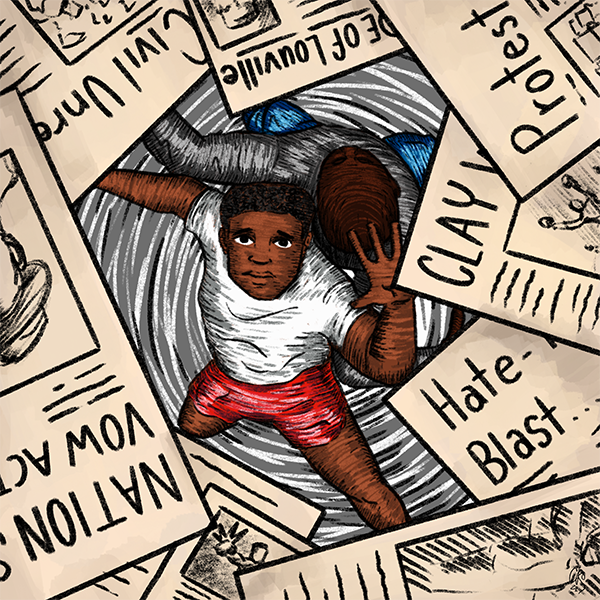 EPISODE 4