Work With Us
Unwavering Teamwork and Lifelong Community
We are a family of artists committed to strengthening each other. Collaboration has been the central facet of Atlantic's DNA since our founding, demonstrated in the way we support and stand by our artists, teachers, staff, and students. No matter the partnership, unwavering teamwork and encouragement sits at our core. Join us.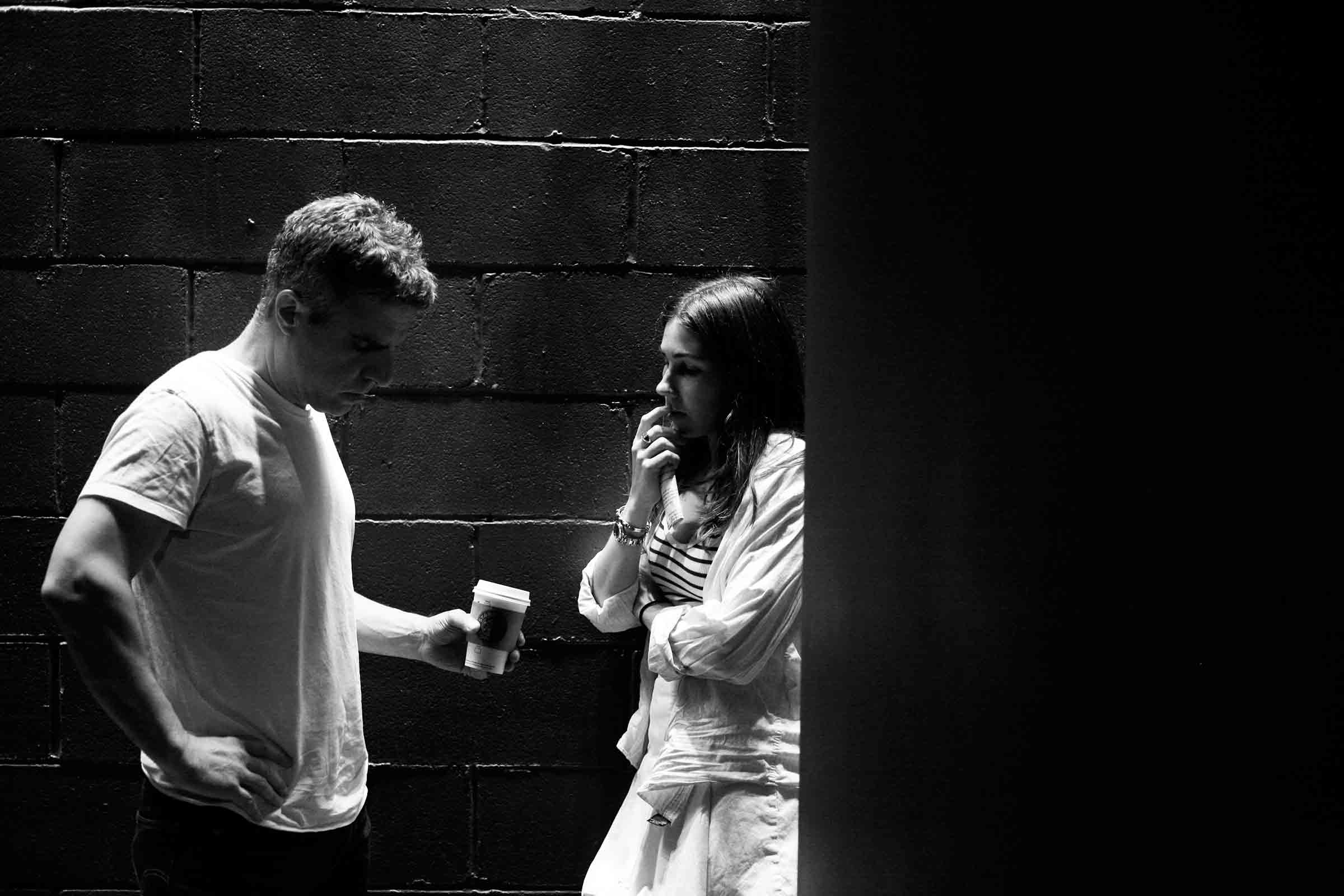 Box Office Assistant
The Box Office Assistant will serve as one of the main customer service representatives for the Atlantic during public box office hours. An ideal candidate will possess extreme attention to detail and strong communication skills.
Specific Duties and Responsibilities:
Assist customers with purchasing tickets and memberships over the phone and in person
Assist customers with inquiries regarding their purchases and/or Atlantic Theater Company
Help process 3rd party ticket orders and complimentary ticket requests
Coordinate and schedule ushers for the Atlantic's robust volunteer usher program
Assist General Management Team with various tasks as needed – including but not limited Box Office and Front of House inventories.
Minimum Experience:
Previous experience with customer service and clerical work essential
Comfortability and flexibility with a fast-paced environment
Fundamental understanding of office technology (Microsoft suite, telephones, printers)
Passion for and experience with the arts a plus, but willing to train the right candidate with a customer-first attitude
Experience with OvationTix a plus
This is a part-time position, approximately 12 hours a week, and will begin as soon as possible. Applicants must be regularly available for a set schedule and could be asked to work some evenings and/or weekends.
To apply, please send cover letter and resume to the attention of Camron Parker, Associate General Manager at jobs@atlantictheater.org. No phone calls and no recruiters, please. Atlantic Theater Company is an Equal Opportunity Employer.
Play Submissions
Atlantic Theater Company accepts only solicited material, agent submissions, and work/proposals from its ensemble. Our season is comprised of four mainstage productions of new plays and revivals, and two second stage productions with an emphasis on new work. The season is complemented by a development series of readings and workshops, and we have an active commissioning program. In an effort to refocus our submissions policy, and attend to the large number of solicited scripts we received each season, we will no longer be accepting samples or inquiries. Playwrights are urged to consult The Dramatists Sourcebook and individual organizations' websites for complete information on submission policies at American theaters.
Fellowship Training Program
Fellowship Training opportunities are available in the following departments:
Stage Management
The Stage Management Fellowship Training Program is designed for early-career theater professionals who have chosen a career in stage management. Trainees will support the Equity Stage Manager and Assistant Stage Manager, observing all aspects of stage management for the duration of one full production. Trainees will also attend production meetings and rehearsals. The Program provides a stipend of $275 per week starting the week before rehearsals. Trainees will be able to take advantage of Atlantic's Volunteer Training program, which includes sit-down sessions with Atlantic staff, directors, writers, and designers. The Fellowship Training Program looks to offer more than the traditional P.A. employment opportunity, by involving the Trainee in the company as part of the extended Atlantic Family, and by investing in his or her training and career.
The Fellowship Training Program has a rolling application process.
Please send all cover letters and resumes to smfellow@atlantictheater.org. Indicate which production(s) you're available to participate in and you will be notified if we'd like to arrange an interview. Send updated resumes as necessary.
Volunteer Training Program
The deadline to apply for the spring has passed. We will begin accepting summer applications in March 2020.
The Atlantic Theater Company Volunteer Trainee Program provides aspiring theater professionals the opportunity to learn how a leading Off-Broadwaytheater and acting school operates. Each semester, we welcome trainees to the Atlantic family, providing opportunities for mentorship from Atlantic staff and allowing them to work closely with each team. In addition to getting to know the ins and outs of a specific department, there are weekly Trainee Panels where trainees will hear from each staff member to learn what goes into making Atlantic run, and bi-weekly Staff Meetings where trainees will be able to hear what's happening across the organization as well as report on their own experiences. In addition, trainees will be involved in special events at Atlantic, including opening nights.
Most volunteer trainees are undergraduate and graduate students, or recent college graduates. We offer college credit when applicable, tickets to all of the Atlantic Mainstage and Stage 2 performances, and complimentary tickets to certain Broadway and Off-Broadway shows. MetroCards are available for full time trainees. Housing cannot be provided. Part time (20 hours/week) and full time applicants are welcomed.
The Volunteer Training Program is available in the following departments:
Development
General Management and Finance
Literary
Operations
Production, Departmental: Costumes, Props, Scenic/TD, Lighting, Sound, etc. (Linda Gross Theater & Stage 2)
School Education
Stage 2 Design
Executive
Graphic Design
Marketing
Production Management (Linda Gross Theater & Stage 2)
School Artistic
School Administration
Ushers
We are not accepting volunteer ushers at this time.