a kids play about racism
Atlantic for Kids, with the leading support of Bay Area Children's Theatre, Alliance Theatre, and Seattle Children's Theatre, is proud to partner with 41 Theaters for Young Audiences (TYA) nationwide to participate in this groundbreaking online educational performance for families.
More Info
41 Theaters for Young Audiences bring this world premiere, online theatrical experience to children and families of in communities across the country.
This performance explains what racism is, how to know it when you see and experience it, and ideas for what you can do about it. Recommended for ages 5+ but all ages welcome!
Lead Producers: Bay Area Children's Theatre, Alliance Theatre, and Seattle Children's Theatre.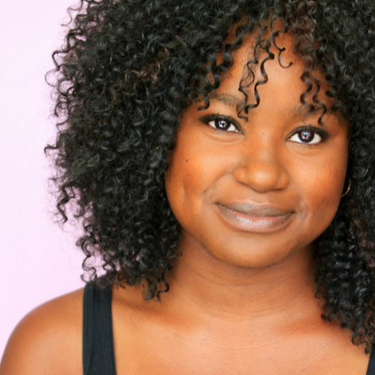 KHALIA DAVIS
Adaptor and Director
Khalia Davis(she/her) is a bicoastal multidisciplinary artist splitting her time between the San Francisco/Bay Area and New York. Directed and devised new works with prominent theaters such as Bay Area Children's Theater, Atlantic Theater Company's Atlantic for Kids, New York City Children's Theater, Spellbound Theatre and more. Ms. Davis recently served as the Director of Inclusion and Education with Brooklyn Children's Theatre restructuring their children's musical theater programming through an anti-racism lens and currently teaches with New York City Children's Theater, the Atlantic Acting School, and for Disney Theatrical Group leading music and movement workshops and facilitating audience and community engagement. She is also an Artistic Associate for the nationally-known arts education organization The Story Pirates. As a performer, she has worked regionally and toured nationally on both coasts. Recently awarded the 2019 Emerging Leader Fellowship with TYA/USA and the NYCCT Leader Fellowship for 2019/2020. BA in Theater Arts from the University of Southern California. To learn more about Ms. Davis, check her out at www.khaliadavis.com.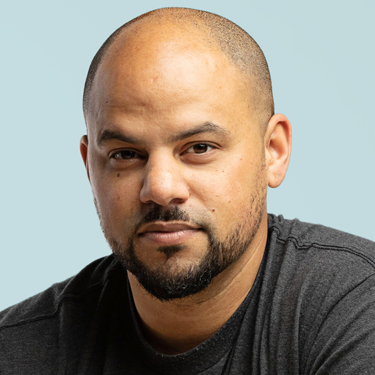 JELANI MEMORY
Author of A Kids Book About Racism
Jelani is a Husband, Father + co-founder of A Kids Book About, and a software company called Circle. He intentionally puts his energy and love into that exact priority order in his Twitter bio. At 17 years old, Jelani should have been on top of the world. He was the most popular kid in his high school, a star athlete in basketball and soccer and his grades were stellar. Yet, he was deeply depressed and realized that there must be something external — bigger than him — that could give life meaning + joy. From there, purpose has been at the center of Jelani's life and ultimately led him to start a software company called Circle and an amazing publishing company called A Kids Book About.
Jelani is a black man married to a white woman and they have a blended family of 6 kids and the topic of race comes up often in life and in conversation with the kids, so Jelani wrote a straight-forward book about it called "A Kids Book About Racism." That book sparked conversation and interest from all of his adult friends because it gave kids and adults permission to talk about such a difficult topic. What started as a small project is now a series of a dozen books around racism, feminism, body image, cancer, belonging, gratitude, and launching 30 new books every year!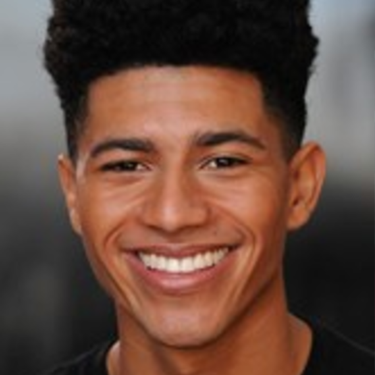 Davied Morales
Lyrics and Lead Actor
Davied (he/him) is an actor and rapper born and raised in the Bay Area. Last year he released an album called "Light Hearted" on all music platforms, starred in SF Playhouse's White Girl's Guide to International Terrorism as Gabe, and recently branched out into film where he was an Elf on Nickelodeon's show "Top Elf" as Zippy Twinkles. Mr. Morales received most of his training through Foothill College where he earned his AA in Theatre Arts and featured in many of their productions. Since then he has worked for companies such as City Lights Theatre Company where he played Nelson in The Siegel, and Anthony in I and You., Shotgun Players where he played Tray in Brownsville Song (B-side for Tray). Morales has also understudied at TheatreWorks in their production of Calligraphy and Proof, and at A.C.T. in their production of Gloria. Throughout the week Davied works at The Red Ladder Theatre Company, teaching improv workshops in prison.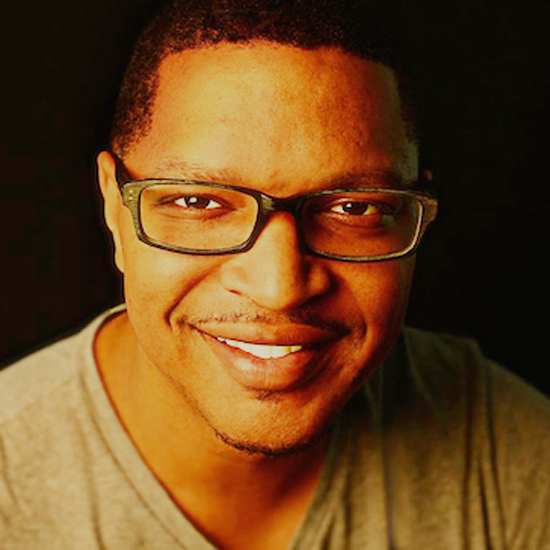 Justin Ellington
Composer and Sound Designer and Post-Audio Engineer
Broadway Credits include: Other Desert Cities
Off-Broadway credits include: Heroes of the Fourth Turning (Playwrights Horizons); The Rolling Stone, Pass Over, Pipeline (Lincoln Center); Mrs. Murray's Menagerie (ArsNova); The House That Will Not Stand, Fetch Clay Make Man (New York Theatre Workshop); He Brought Her Heart Back in a Box, The Winter's Tale (Theatre for a New Audience); Familiar (Steppenwolf); Father Comes Home From the Wars, How to Catch Creation, Until the Flood (Goodman Theatre); Floyd's, Trouble In Mind (The Guthrie); and Kill Move Paradise (Wilma Theatre). International credits include As You Like It (Stratford Festival) and The American Clock (The Old Vic).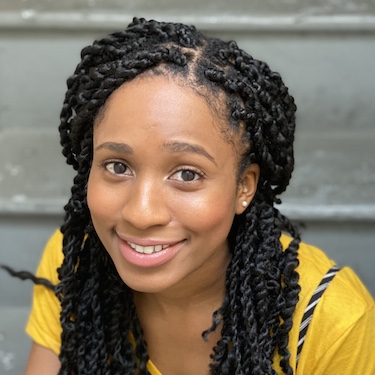 Angel Adedokun
Actor
Angel (she/her) is a bilingual vocalist, songwriter, dancer, and choreographer. She has worked with the Latin company MundoBeat Entertainment and was featured as lead singer of Indianapolis Salsa band Grupo Bembe. In 2015, Angel moved from Indianapolis to California and has since jumped into musical theatre and teaching. Her stage credits include Iron Shoes (Second Girl) with Shotgun Players, Hairspray (Lil Inez) with Footlite Musicals, SILENCE! The Musical (Ardelia Mapp) and Jesus Christ Superstar (Peter, Dance Captain) with Ray of Light Theatre, Troop Beverly Heels with Peaches Christ Productions, She Persisted with BACT (Ruby Bridges), and Buffy the Vampire Slayer Live (Mr. Wesley, TBA award) . She also served as choreographer for Caroline or Change and Hedwig and the Angry Inch for Ray of Light Theatre. Angel released her first EP, Love Always, Angel in June. To keep updated on Angel's music, follow her on instagram @hellosoulangel and her website hellosoulangel.com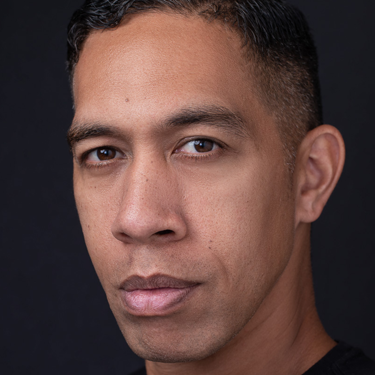 Moses Goods
Actor
Moses (he/him) is one of Hawaiʻi's most prominent theatre artists. Based in Honolulu he has traveled nationally and internationally as an actor and a playwright. His vast body of work reflects his exploration of his biracial identity as Black and Native Hawaiian. Moses has recently received a Theatre Communications Group Fox Fellowship which gives him the resources to make deeper connections with other Black artists and theatres. His long-term project "Two Ships" will follow the two lineal journeys that converge to form his unique identity. One journey begins on an ancient Polynesian voyaging canoe navigating the waters of the Pacific, and the other in the bowels of a slave ship crossing the Atlantic. Moses is very excited to have this opportunity to work with such a talented team of artists while creating such an important and timely piece of theatre.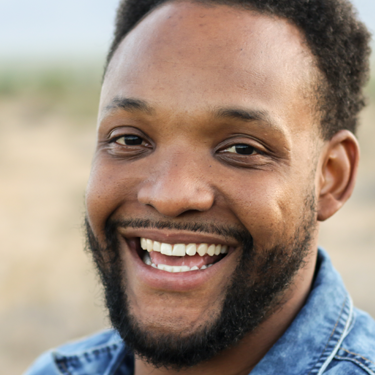 Rapheal Hamilton
Actor
Rapheal (he/him) is a native of Memphis, TN. Received his first professional role in 2005 for the Indie film Shallow Rustic Affinities directed by Theopolis Anthony. Rapheal then made his professional stage debut in August Wilson's Two Trains Running, directed by Pasha Yamotahari for the acclaimed Black Theatre Troupe in Phoenix, AZ, 2012. Most recently, he worked again with BTT on several projects including August Wilson's Seven Guitars as Floyd; School Boy; Barton and Broke-ology, directed by Childsplay's own Anthony
Runfola. In 2019, he had the honor of portraying the Honorable Muhammad Ali in Childsplay Children's Theatre and Black Theatre Troupe's co-production of "And In This Corner: Cassius Clay. Rapheal passionately believes in manifesting Your Destiny! Be You, Be Different, Be Great! @itsralphy www.raphealhamilton.com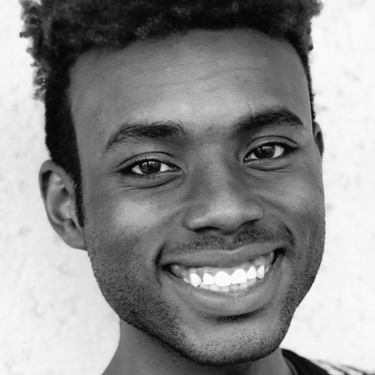 Isaiah Christopher-Lord Harris
Actor
Isaiah (he/him) is extremely grateful to be apart of the AKPAR Family! Recent/Favorite credits include National tour: (Worm) Diary of a worm, a spider, and a fly (Dallas Children's Theater). Regional: Frank-N-Friend and Jack Frost (Casa Mañana), Beauty and The Beast (DCT), Priscilla Queen Of The Dessert and Aida (Uptown Players), and Mickey's Most Merriest Celebration (Disney World). He also recently got cast in his first Short film 33 RPM. Isaiah would like to thank is family & friends for all their Love and Support over the years. IG:Turk8_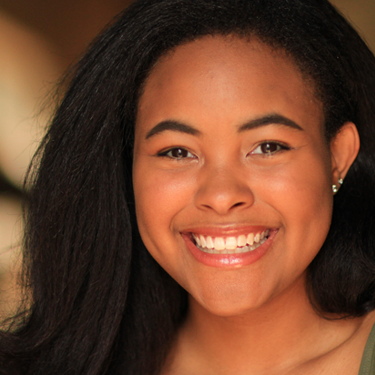 Jessenia Ingram
Actor
Jessenia (she/her) is beyond thankful for the opportunity to be involved in A Kids Play About Racism. Jessenia is a graduate of Spelman College with a degree in Theatre and Performance and a minor in Management and Organization. Currently, she is working at the Alliance Theatre as a Spelman Leadership Fellow. She has a passion for artivism and using her art as a means to spread love and make change. Jessenia gives many thanks to her parents, brother, sisters, and friends for their endless support and love. Follow her @jesseniaingram.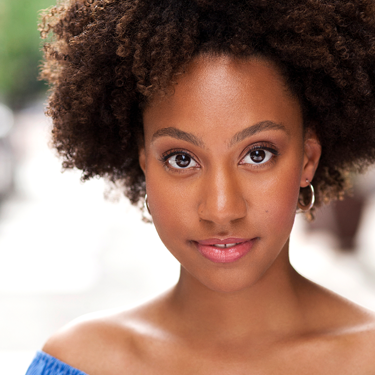 Regan Sims
Actor
Regan (she/her) is an actor, comedian and mime from Manhattan, NY. Her theater credits include: Warriors Don't Cry (TheaterWorksUSA), Bitter Greens (59E59), SKIN (ART/NY Theaters), The Beyonce (ART/NY Theaters), Back to the Real (Crossroads Theatre Company), and Julius Caesar (Shakespeare's Globe, London). She recently graduated from Rutgers Mason Gross School of the Arts and is a Story Pirate in NYC. www.regansims.com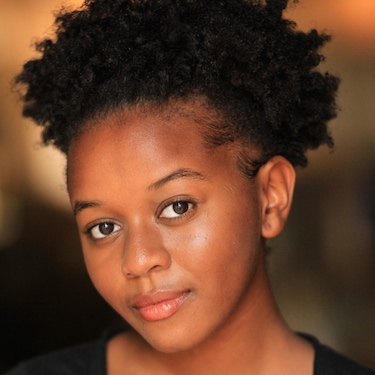 Alexis Kulani Woodard
Assistant Director
Alexis (she/her) is a multidisciplinary artist from Albany, Georgia, a Spelman College Alumna and a Spelman Leadership Fellow at the Alliance Theatre. Directing Credits include: Romeo + Juliet, Eurydice (Spelman College), Finished What We Started (Morehouse College), as well as assistant directing for Hands of Color (Synchronicity Theatre), Hamlet (The Tiny Theater Company), and the developmental workshop of Seize the King (Alliance Theatre). Upcoming Directing Credits include: Hands Up (Alliance Theatre). Upcoming Assistant Directing Credits include: A Christmas Carol (Alliance Theatre). Alexis has also worked backstage on several productions such as Salt City (Spelman College), Holler If You Hear Me (True Colors Theatre) and Hospice + Pointing At The Moon (Alliance Theatre).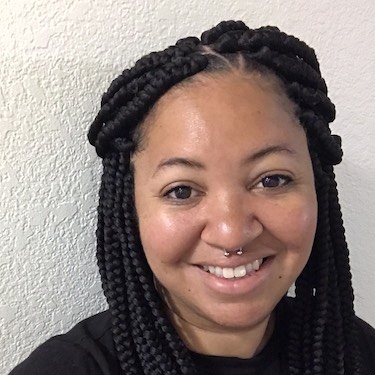 Mercedes Lewis
Stage Manager
Mercedes (she/her) is pleased to be working with Bay Area Children's Theatre for the second time around with this fabulous cast and crew. She has stage managed for seven years working with theatre companies such as Altarena Playhouse, Theatre Rhinoceros, California Shakespeare Theatre, Quantum Dragon Theatre, Company 1, Starchild Enterprise and Spotlite Stage Company. She received her B.A. in Theatre at San Jose State University, studying stage management and lighting design, and has an AA in Dance at Laney College. She is also a choreographer and dancer of many genres, though her favorites are Modern and Lindy Hop. She would like to give a special thanks to her husband Omar Lewis, sons Quincy and Rashad for being her joy and comfort throughout this production.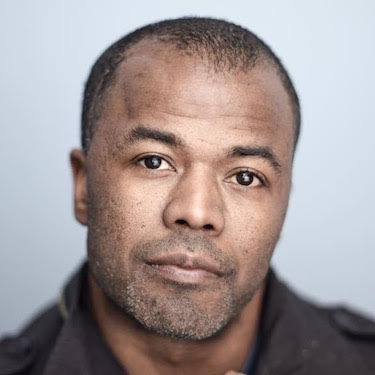 Akin Salawu
Editor
Akin (he/him) is a writer, director and editor. He is also a two-time Tribeca All Access Winner with a BA from Stanford and a Screenwriting MFA from Columbia. At Stanford, Akin founded ergo student theater troupe and was awarded the Sherifa Omade Ego Prize for mounting culturally diverse theater. Akin was a member of The Public Theater's Inaugural Emerging Writers Group, Ars Nova's Uncharted Musical Theater residency, & and his first musical was part of The University of the Arts' 2017 Polyphone Festival. Additionally, Akin wrote 2 short plays on Ferguson for Chicago's American Theater and wrote Chapter 5 in the book, The Obama Movement.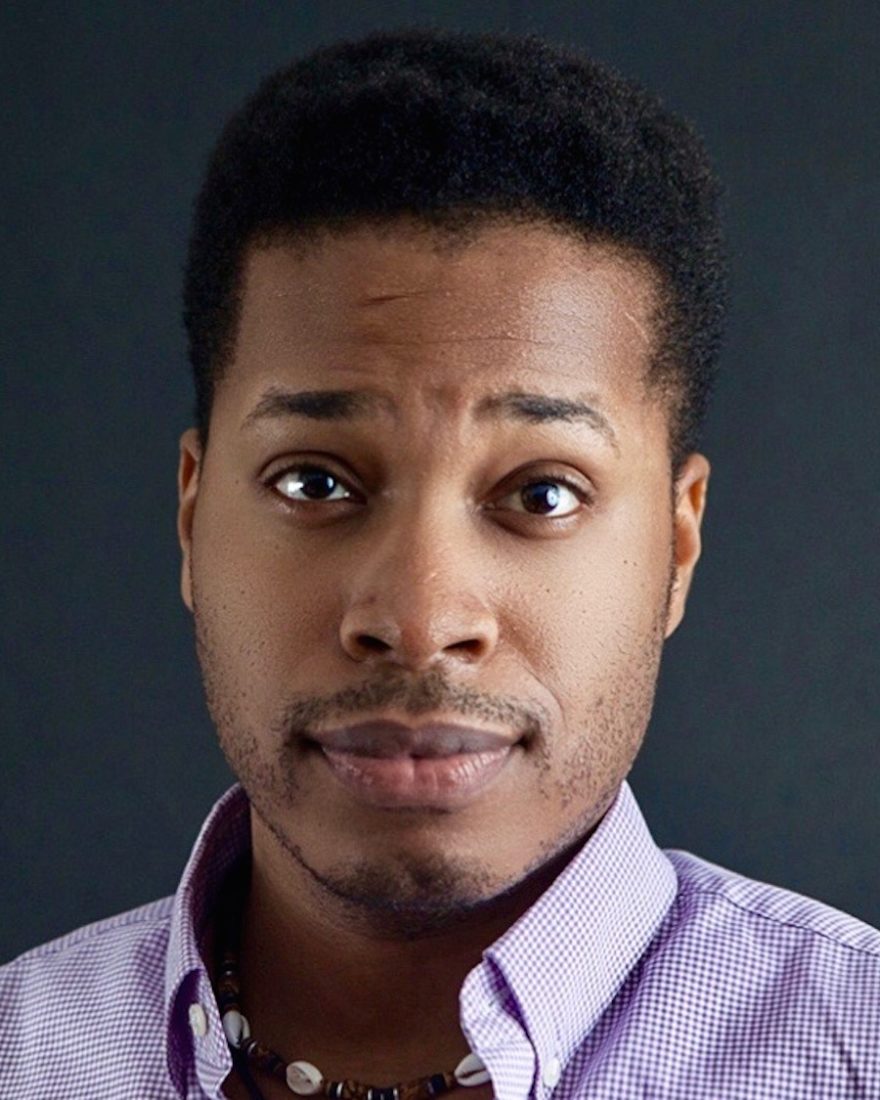 Dwayne Gayle
Animator
Dwayne graduated from Pratt Institute as a CG artist and has created works for the NFL, Pfizer, Bayer, DeLonghi, Sony, and CBS. He owns the analog pencil as does the mouse. Dwayne has a voracious appetite for leveling up his knowledge base and pushing the trends. For this we rely on Dwayne for inspiring and maintaining the spirit of innovation.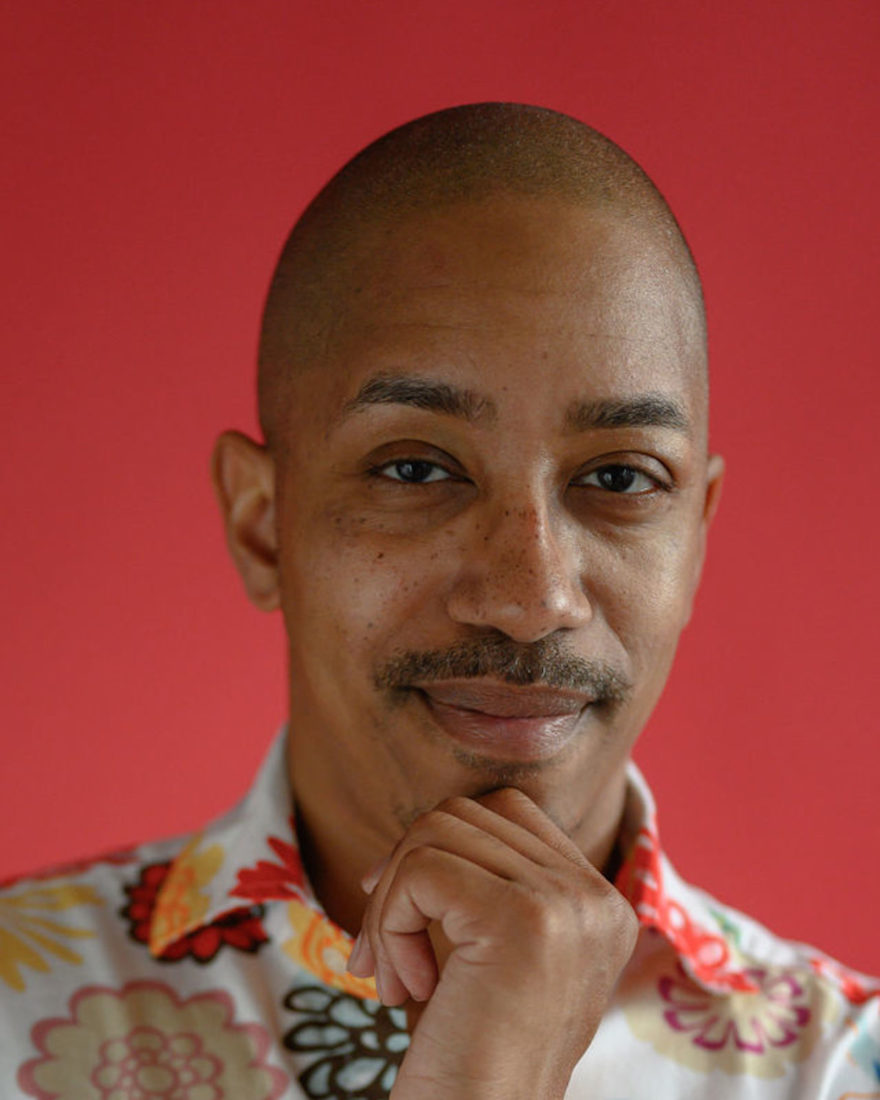 Ron S. McCan
Costume Designer
Ron (he/him)'s love affair with costume design began at age 12 when he became fascinated with Irene Sharaff's designs in the epic film "Cleopatra". As a Costume Designer, Ron has worked with ABC/Disney, BBC Worldwide, the San Francisco Opera, American Conservatory Theatre, the Mendocino Music Festival, and the San Francisco Conservatory of Music, among others. His credits include: (Television) Dancing With The Stars, GCB, (Theatre) Company, Gypsy, Steel Magnolias, Damn Yankees, A Funny Thing Happened on the Way to the Forum, My Fair Lady, She Loves Me, The Skin Of Our Teeth, The Colored Museum, Ma Rainey's Black Bottom, The Boys from Syracuse, Bizet's Carmen, Gian Carlo Menotti's L'Amour à trois, The Wild Party (LaChuisa), and Bob Marley's Three Little Birds, with Bay Area Children's Theatre. In 2015, he received a double nomination for Best Costume Design of a Musical from the BroadwayWorld.com Awards, and is also the recipient of two Rita Moreno California High School Musical Honors for his work as Director of the Musical Theatre Department at the Ruth Asawa School of the Arts. Ron has also spent over 20 years advocating for the rights of youth and working with various organizations and city governments in the San Francisco Bay Area and across the nation to create programs and structures that were inclusive of the wants and needs of young people. He has worked with The San Francisco Youth Commission, San Francisco Recreation and Parks Department, Governor Gavin Newsom, Former Mayor Willie L. Brown, Lavendar Youth Recreation and Information Center (LYRIC), Community Network For Youth Development, The Boys and Girls Club of America, The Friends of the Ruth Asawa School of the Arts Foundation, and The National Foundation for Teaching Entrepreneurship and has been recognized by the California State Assembly and The San Francisco Board of Supervisors.
Community
The Audience Activity Guide
Use this Audience Activity Guide as a resource for your family to engage on the topic of racism.
Parents and guardians, need some support expanding what your child will learn watching A Kids Play About Racism? We've got you! Check out our Active Audience Guide for curated activities for Pre K – 5th grade students, and tools to help you continue the conversation around racism.
Curated by some of the field's top education professionals, this guide has:
activities geared towards every age group
how to take action
list of resources for adults to start conversations with their kids about racism

so much more!