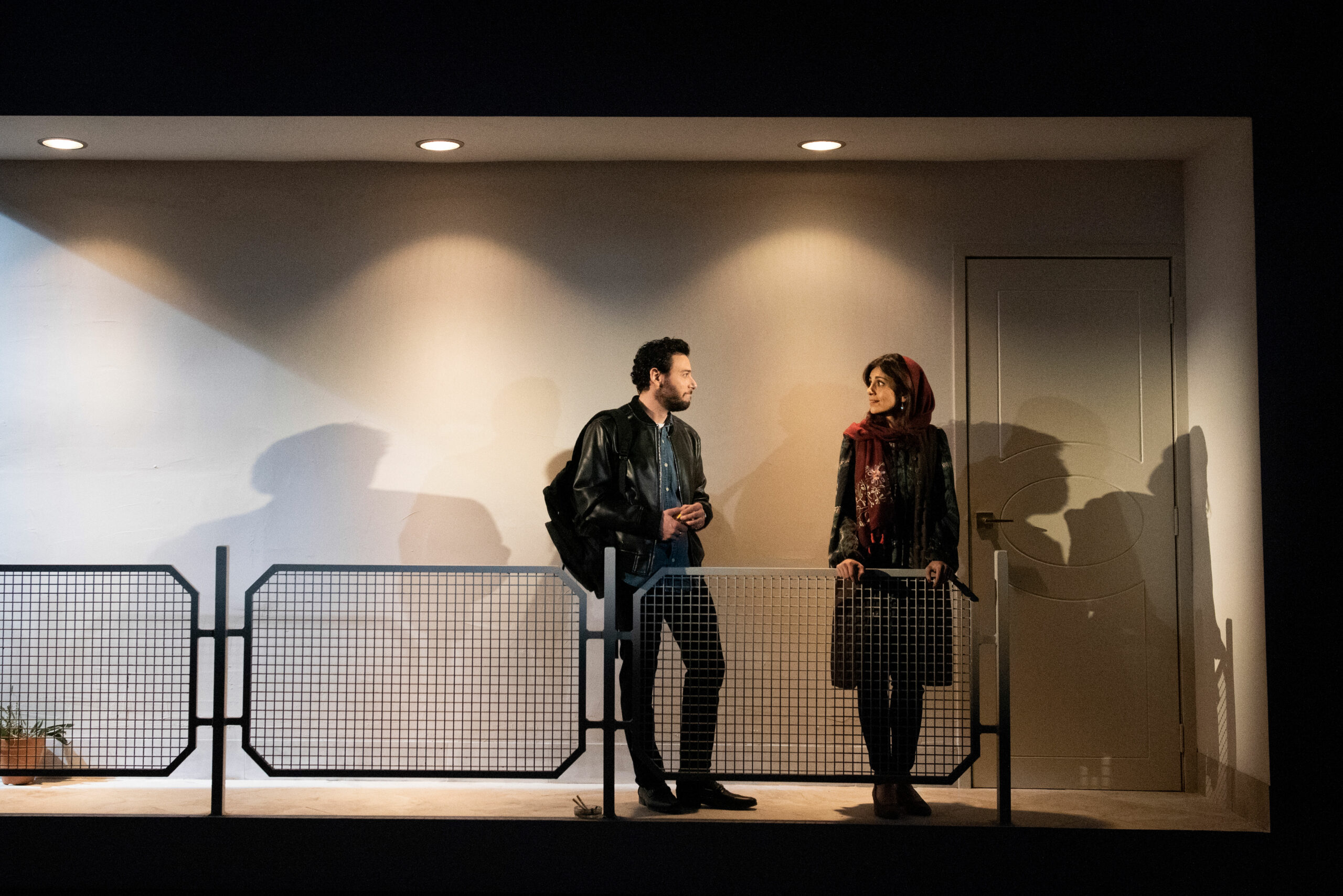 English
BY SANAZ TOOSSI
DIRECTED BY KNUD ADAMS
LINDA GROSS THEATER
FEBRUARY 5 – MARCH 20
2020 Steinberg Playwright Award and the Laurents/Hatcher Foundation Award winner Sanaz Toossi returns to Atlantic following her Middle Eastern MixFest debut!
More Info
Two words set in motion award-winning playwright Sanaz Toossi's intricate and profound New York debut: "English Only." This is the mantra that rules one classroom in Iran, where four adult students are preparing for the TOEFL — the Test of English as a Foreign Language. Chasing fluency through a maze of word games, listening exercises, and show-and-tell sessions, they hope that one day, English will make them whole. But it might be splitting them each in half.
Running time: approximately 100 minutes, with no intermission
Reviews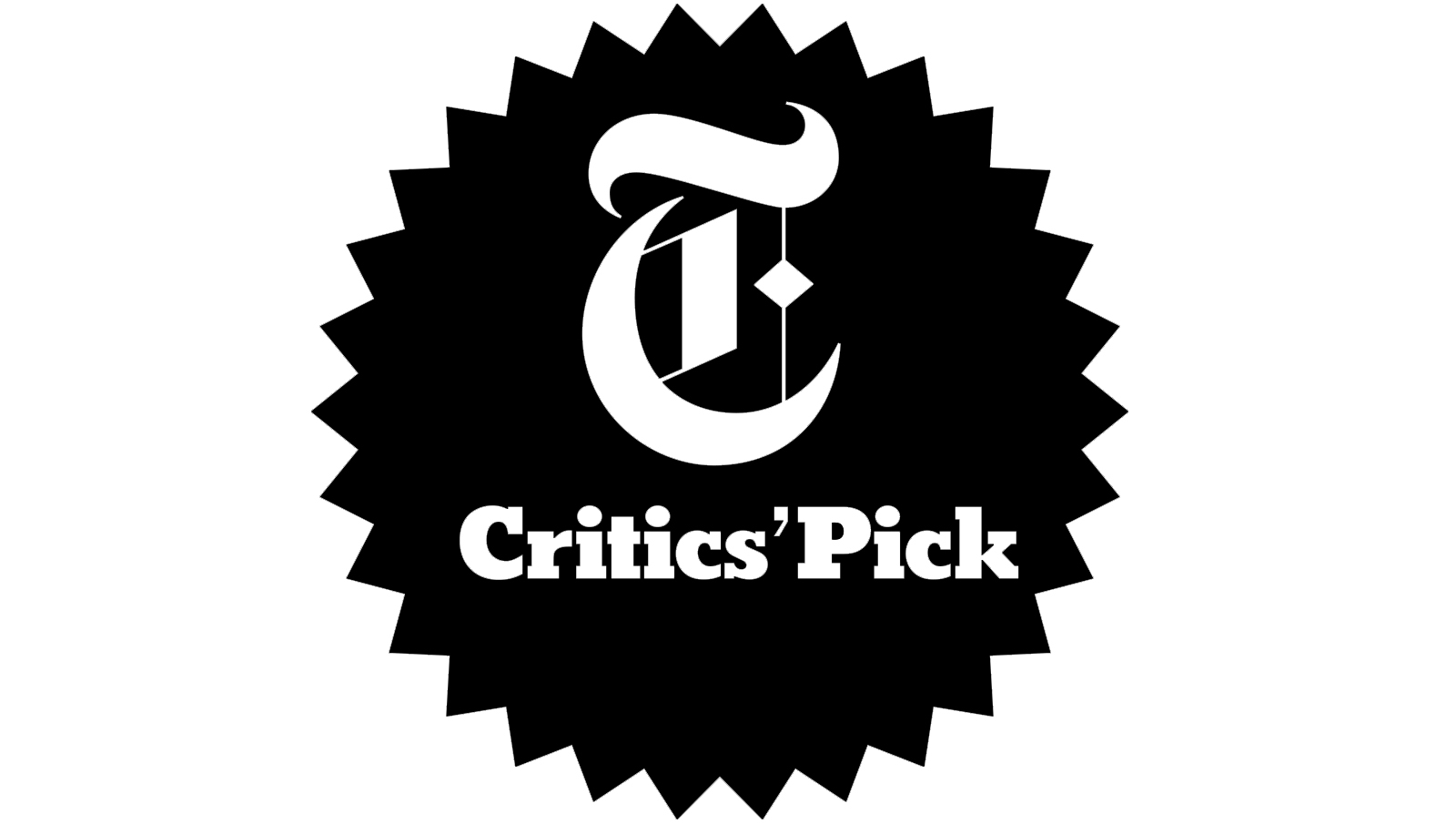 "
A rich new play! Both contemplative and comic. The director Knud Adams gently underlines the calm, almost classical rhythms of Toossi's writing. The cast is uniformly excellent.

"
"One of the best plays in New York right now! Exquisitely written, performed, and directed. Those plays that appear, shimmer, and conquer an audience so wholly you feel a delicious, building two-way crackle in the room as a performance progresses. English is one such gem. This critic's advice is pretty simple. Book a ticket!"
"
An outstanding play. A masterfully executed look at the impossibility of translating humanity through imperfect means

.

"
"Fascinating and completely satisfying. Toossi's implications would be admirable at any time, but it is unquestionably relevant to 2022
.

"
★★★★★
"English is both a buoyant comedy of communication and a subtle but probing exploration of what it means to speak and feel understood. That one play can accomplish as much with wit, ease, precision, and heart, makes it among the best new plays of the season."
"Profoundly cathartic
. It elicits understanding and empathy for the struggles people face in learning and fully comprehending language that's foreign to them. Insightful and thought provoking.

"
"An exquisitely crafted production. Sanaz Toossi has given a gift to native English speakers and foreigners alike, through which we get to interrogate our very sense of self. My experience at English was a nostalgic, enlightening, and somewhat shattering one."
"
Must-see theater. Toossi's brilliance lies in her capacity to illuminate the intangible. Expertly written, beautifully acted and sensitively directed.

"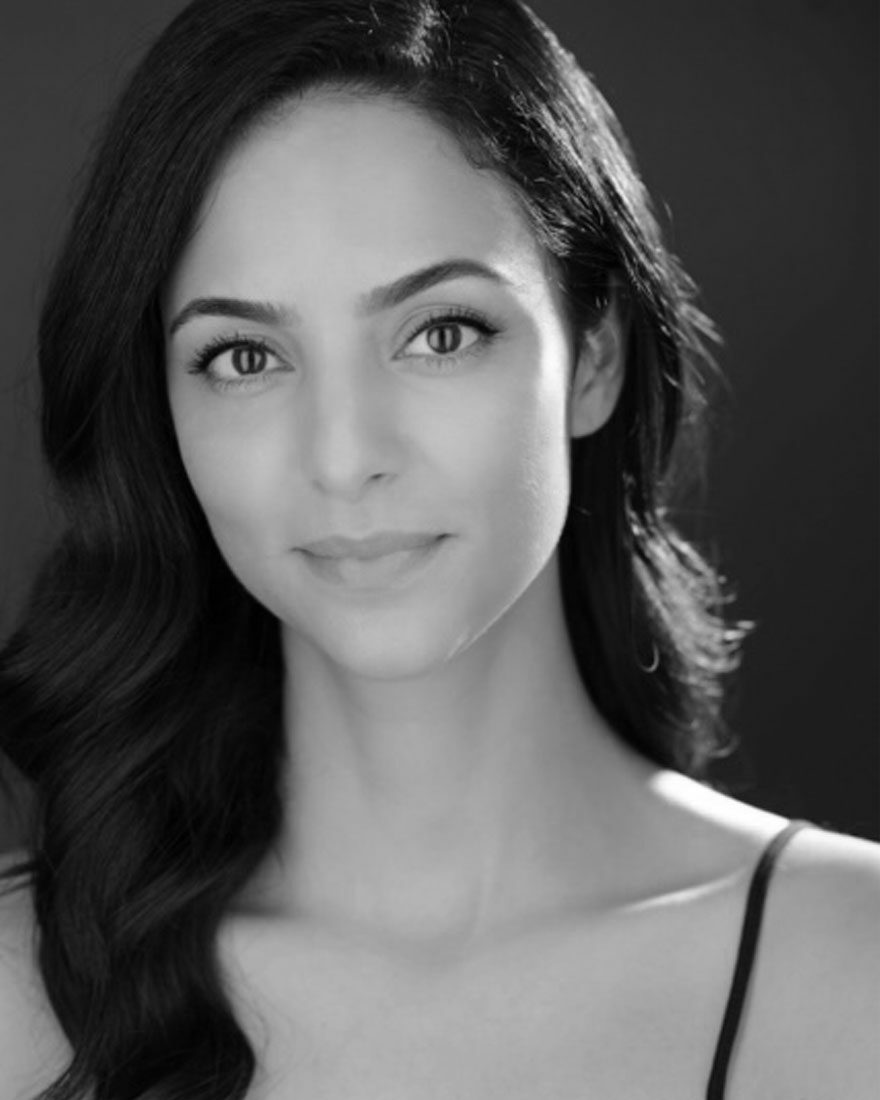 Tala Ashe
Elham
TALA ASHE currently stars as Zari Tarazi in The CW series "DC's Legends of Tomorrow." She will next be seen on stage this spring in The Vagrant Trilogy at The Public Theater. Past theater credits include The Profane at Playwrights Horizons, Troilus and Cressida at The Public Theater's Shakespeare in the Park, Head Over Heels at the Oregon Shakespeare Festival, The Who & The What at LCT3, and Urge for Going at The Public Theater. Other television credits include "American Odyssey," "Smash," "30 Rock," "Law & Order," and "Covert Affairs." Ashe received her BFA in Acting from Boston University, with training from the London Academy of Music and Dramatic Arts.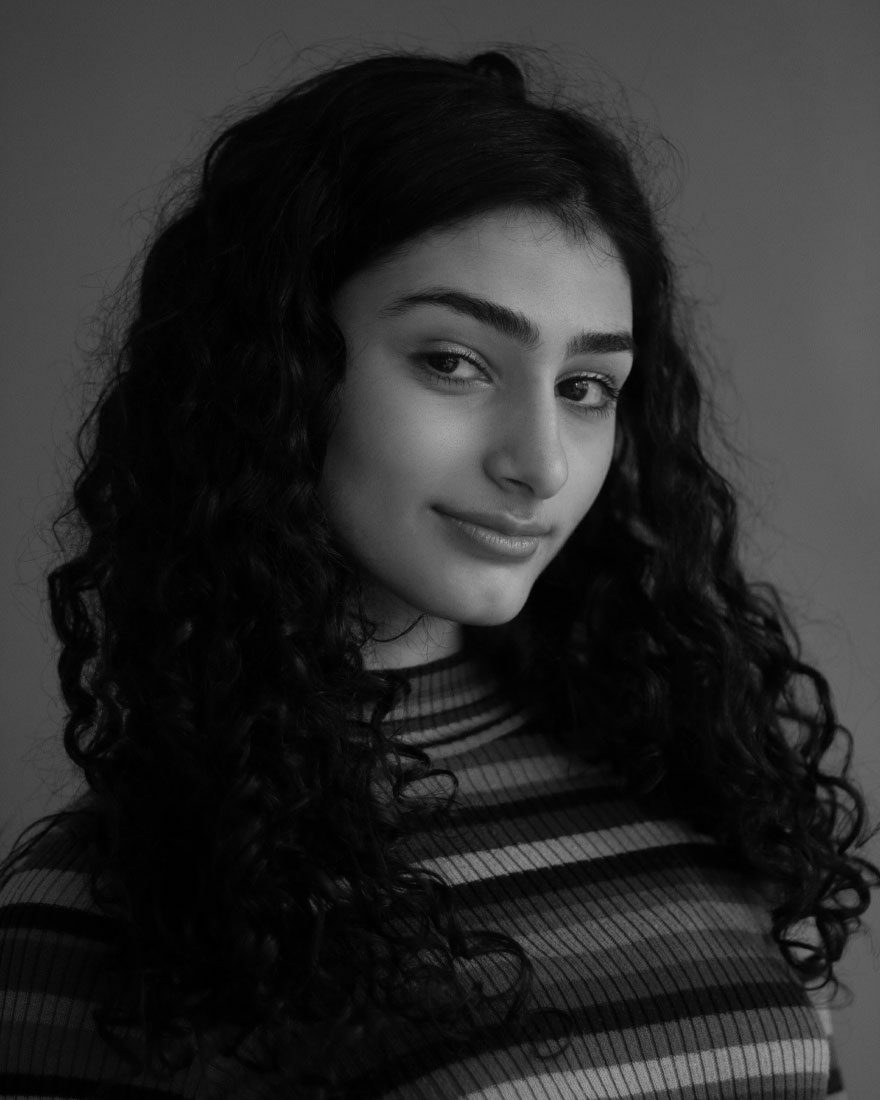 Ava Lalezarzadeh
Goli
AVA LALEZARZADEH is an actress and writer/poet excited to be making her Off-Broadway debut with Atlantic Theater Company. Credits include the US premiere of Anne: A New Play at the Museum of Tolerance and the film Winter of '79, which made its world premiere at the Oscar qualifying Flickers' Rhode Island International Film Festival and its West Coast premiere at Hollyshorts Film Festival. Her poetry has been featured in Nour Magazine by creators of Middle East Archive. She's currently in development for her proof of concept film, based on the true story of her mother's last moments in Iran amidst the Iran-Iraq War. She'd like to thank her family, friends, teachers, and team. Training: UCLA School of Theater, Film, and Television and BADA MIO'18.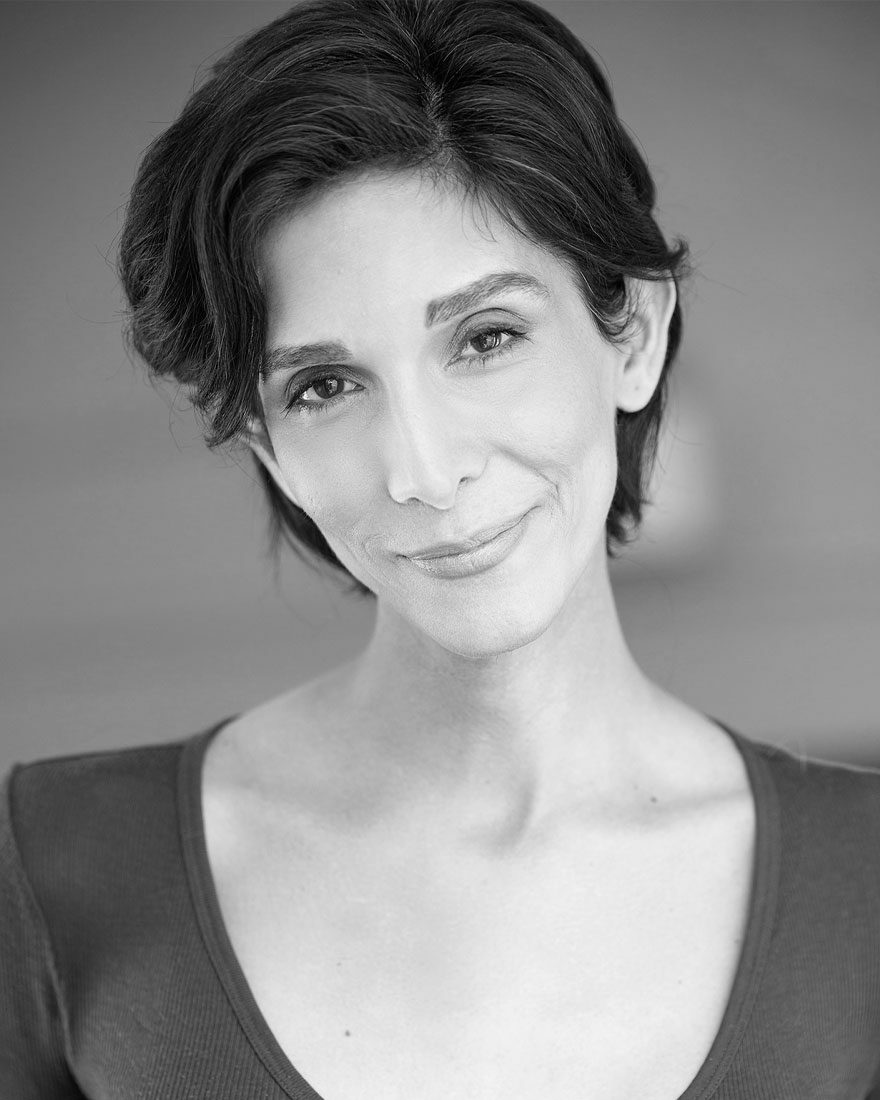 Pooya Mohseni
Roya
POOYA MOHSENI is an Iranian-American actor, writer, consultant, and transgender activist. She won the Best Performance and Best Actress awards at OUTFEST and Film OUT San Diego for See You Then, by Mari Walker, which premiered at South By Southwest last year and will be released in theaters later this year. She's also the co-creator of "Always, Azizam," the first Iranian American romantic comedy revolving around a transgender lead character. Her stage performances include She,He,Me for National Queer Theater, Our Town in Pride Plays, Hamlet in Play On Shakespeare festival, Galatea for the WP Pipeline festival, as well as the Audible production of Chonburi Hotel & The Butterfly Club for Williamstown Theatre Festival. She has recurred on "Big Dogs" (Amazon Prime) and "Falling Water" (USA), as well as guest starred on the CBS shows "Law & Order: SVU" and "Madam Secretary." Pooya is represented by TGTalent and Headline Talent Agency.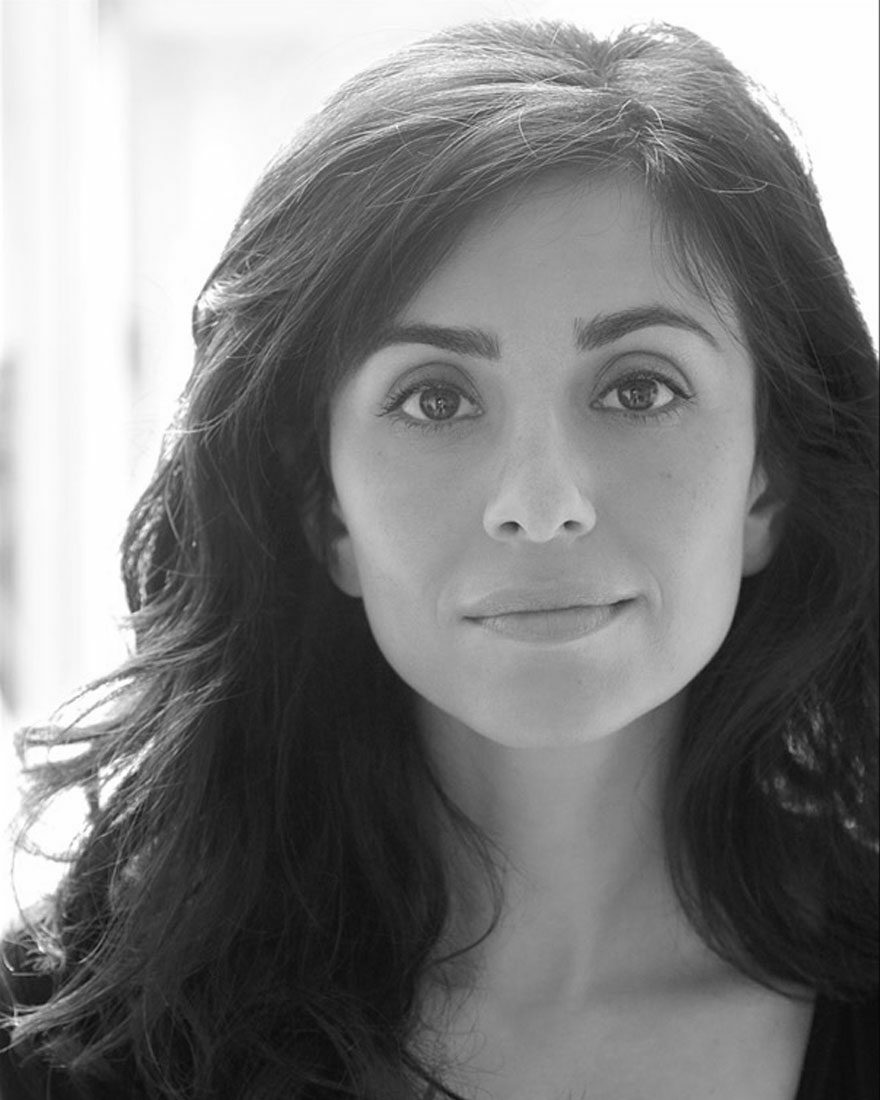 Marjan Neshat
Marjan
MARJAN NESHAT. Atlantic Theater debut. Upcoming: Wish You Were Here (Playwrights Horizons). New York and Regional: Selling Kabul (Playwrights Horizons and Williamstown); Joan (Colt-Coeur); Julius Caesar (NYSF); The Three Sisters Project, Queens (WP); The Seagull (CSC); Scorched (ACT); Fallaci (Berkeley Rep); A Midsummer Night's Dream(Shakespeare on the sound). Film: Love 40, Rockaways, Chromophobia, Almost in Love, Robocop, The Book of Henry, Sex in the City 2, First Person Singular, Cry Funny Happy, among others. TV: "New Amsterdam," "Bull," "For Life," "Quantico," "Strangers," "Elementary," "Royal Pains," "Blue Bloods," "Person of Interest," "Rescue Me," "Law & Order," and many others. Member of The Actors Center.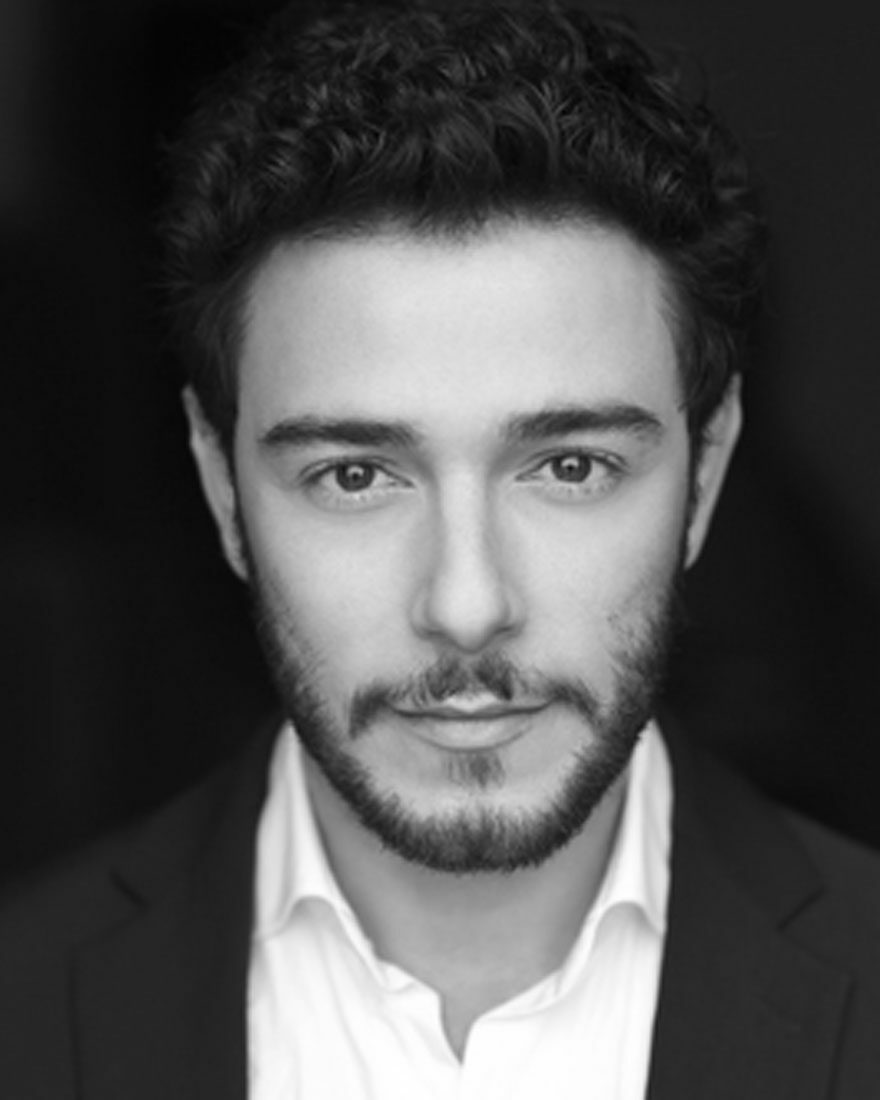 Hadi Tabbal
Omid
HADI TABBAL. Atlantic Theater debut. Upcoming: The Vagrant Trilogy (The Public Theater, NY). Regional credits include: The Vagrant Trilogy (Mosaic Theater, DC), The Hour of Feeling (Humana Festival, KY). Film: Rosa(HBO), Circumstance (Sundance Audience Award). Hadi played Amir Al-Raisani on NBC's "The Brave." Other TV credits include: "Bull" (CBS), "Law & Order SVU" (NBC), "FBI" (CBS), "The Blacklist" (NBC). MFA in Acting from The New School for Drama. Past artistic associate for The Sundance Theater Institute. Fulbright grant recipient from Beirut, Lebanon.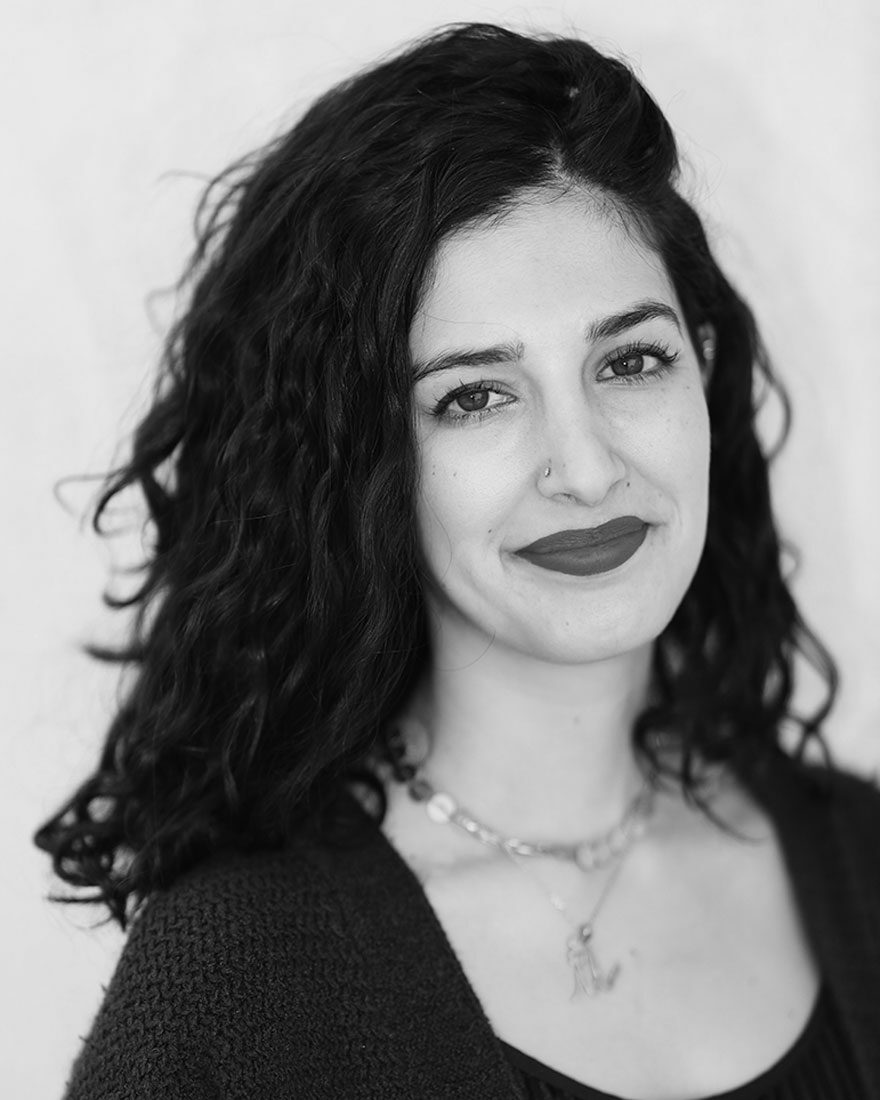 Sanaz Toossi
Playwright
SANAZ TOOSSI is an Iranian-American playwright from Orange County, California. Her plays include Wish You Were Here (Williamstown Audible 2020; Playwrights Horizons 2022; Stavis Award) and English (Atlantic/Roundabout 2022; Weissberger New Play Award; Kilroys' List 2019). She is currently under commission at Atlantic Theater Company, Williamstown Theatre Festival, Manhattan Theatre Club, South Coast Repertory, IAMA Theatre, and Oregon Shakespeare Festival (American Revolutions Cycle). Sanaz is a member of Youngblood and was the 2019 P73 Playwriting Fellow. She was a recipient of the 2020 Steinberg Playwright Award and the Laurents/Hatcher Foundation Award. MFA: NYU Tisch. TV: 5 Women, A League of Their Own, Invitation to a Bonfire. Sanaz is a proud child of immigrants.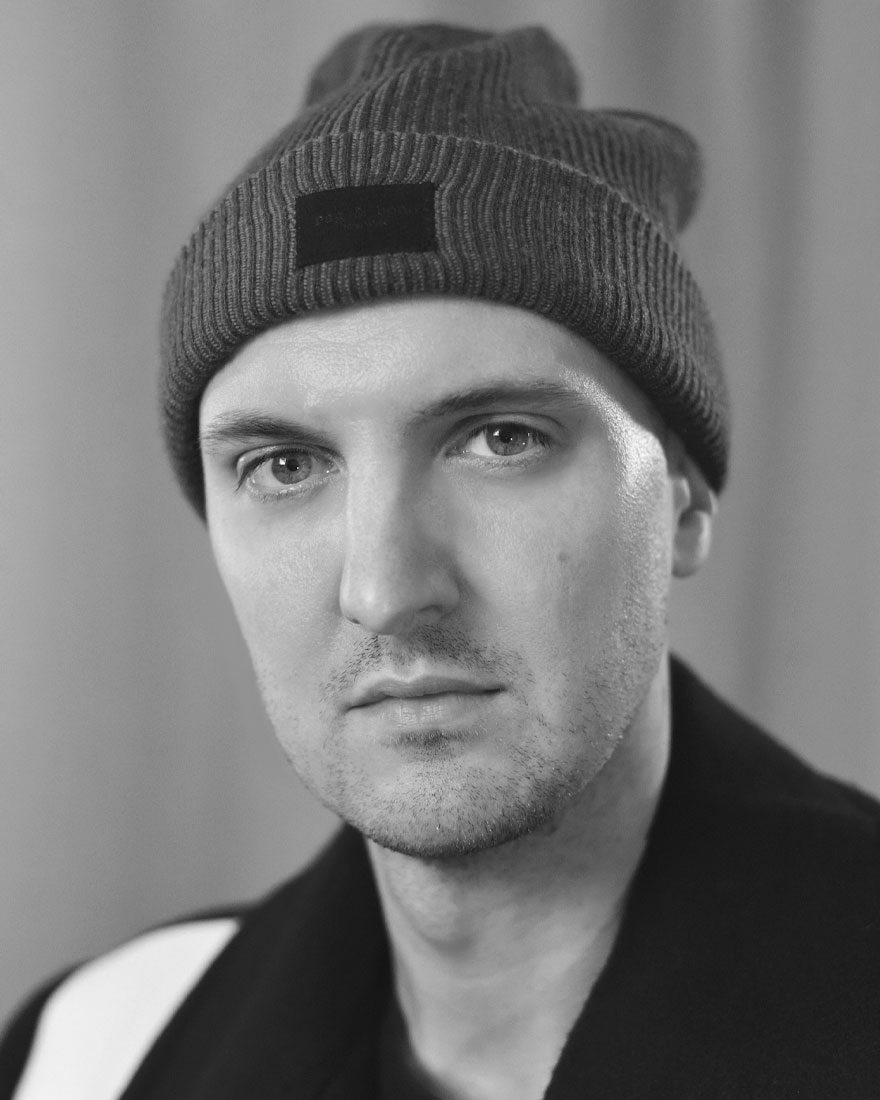 Knud Adams
Director
KNUD ADAMS. Previously with Atlantic, Knud directed Eboni Booth's Paris, which was hailed by New York Magazine as one of the "10 Best Theater Moments of 2020." Other world premieres include: The Headlands by Christopher Chen (LCT3), Notes on My Mother's Decline by Andy Bragen (Play Co), Tin Cat Shoes by Trish Harnetiaux (Clubbed Thumb), The Workshop by Torrey Townsend (Soft Focus), Asshole by Justin Kuritzkes (JACK), and Tom & Eliza by Celine Song (JACK). Knud is an alumnus of the Drama League Next Stage Residency and Fall Directing Fellowship, the Soho Rep Writer/Director Lab, the Playwrights Horizons Directing Residency, and Kenyon College. Next up: Private by Mona Pirnot (Mosaic) and Bodies They Ritual by Angela Hanks (Clubbed Thumb). Marsha Ginsberg
Scenic Design
MARSHA GINSBERG is an Obie Award-winning scenic and costume designer. Recent work in opera: projects with directors Christopher Alden, Roy Rallo, Lydia Steier, Jay Scheib and Ted Huffman at SF0/Merola; Konzert Theater Bern; Staatstheater Braunschweig; NYCO/BAM; Festival Opéra de Québec; Opera National de Bordeaux; Nationaltheater Weimar; Theater Basel; Spoleto Festival, USA, among others. Ginsberg has designed for Martha Clarke; David Cromer; Ken Rus Schmoll; Tea Alagic; Elias Perrig; Katharina Schmitt; David Levine, The Civilians—includes sets/costumes for: The Undertaking (BAM Next Wave; Theater de la Ville, Paris); Kruso; Das schwarzes Wasser; Zorn; The Ritual Slaughter of Georg Mastromas (Hans Otto Theater, Potsdam); Er nichts als er (Prague); Angel Reapers (Signature); The Effect (Barrow Street); Love in the Wars (Bard Summerscape); Nikolai and the Others (LCT, Mitzi Newhouse); Romeo and Juliet (CSC); Jackie, Elfriede Jelinek (Women's Project); Red Dog Howls (NYTW); Habit (PS122/FIAF, Luminato Festival, Mass MOCA). Enver Chakartash
Costume Design Reza Behjat
Lighting Design Sinan Refik Zafar
Sound Design
SINAN REFIK ZAFAR is a New York based sound designer and composer. Broadway: What The Constitution Means to Me. National Tour: What The Constitution Means to Me. Off-Broadway: MCC, NYTW, The Public, Playwrights Horizons, BAM, Clubbed Thumb, Rattlestick Playwrights Theater, The Movement Theater Company. Regional: The Kennedy Center, The Guthrie, Mark Taper Forum, Berkeley Rep, Williamstown Theatre Festival, and more. sinanzafar.com Alex H. Hajjar
Production Stage Manager
ALEX H. HAJJAR. Broadway/Touring: Blast! Japan Tour, Les Miserables, The Realistic Joneses, After Midnight. Off-Broadway: Dr. Ride's American Beach House (Ars Nova); Head of Passes (The Public); Aubergine (Playwrights Horizons); Relevance, Georgia McBride, YEN, The End of Longing (MCC); Big Love (Signature); This American Life (BAM); A Midsummer Night's Dream (TFANA); Belleville (NYTW); We Are Proud to Present a Presentation… (SoHo Rep); Melancholy Play (13P). Regional: EVERYBODY BLACK (Humana); Frost / Nixon (Bay Street Theater); Ether Dome (Hartford Stage); The Roommate, The Chinese Lady (LWT); Little Shop of Horrors (Peterborough Players). Gracie Carleton
Assistant Stage Manager
GRACIE CARLETON (she/her) is excited and grateful to be working with Atlantic for the first time! EXITS (New Georges); A Bronx Tale (Axelrod PAC, NJ); The Chinese Lady, I Am My Own Wife, Pride & Prejudice, On the Grounds of Belonging, (Long Wharf Theatre, CT); Godspell, Polkadots, Mary Poppins, Rabbit Hole (Festival 56, IL). In her spare time, Gracie also works as a theatre electrician. She would like to thank Alex, Sara, and Amy for their guidance, and James for his love and support.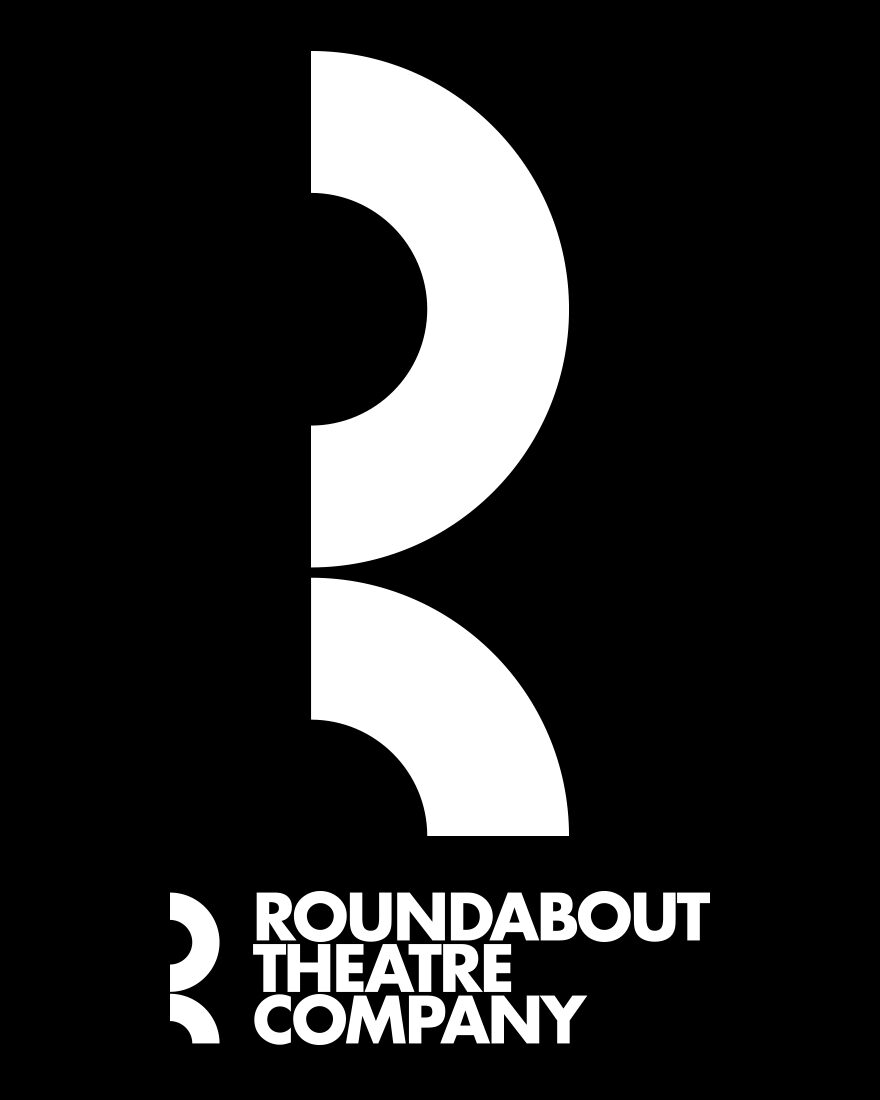 Roundabout Theatre Company
Co-Producer
ROUNDABOUT THEATRE COMPANY. Founded in 1965, New York's not-for-profit Roundabout Theatre Company celebrates the power of theater by spotlighting classics from the past, cultivating new works of the present, and educating minds for the future. Roundabout produces a mix of revivals and premieres in its five venues on and off Broadway, winning 10 Best Revival Tony Awards and debuting such playwrights as Lindsey Ferrentino, Joshua Harmon, Stephen Karam, Ming Peiffer, and Mansa Ra. Roundabout's other productions this season include Caroline, or Change, Trouble in Mind, Birthday Candles, …what the end will be—, and Exception to the Rule, the next in the Roundabout Underground series, which gives debut productions and commissions to early-career playwrights. Roundabout's education initiatives impact 24,000 students, educators, and community members annually. roundabouttheatre.org
---
Additional Resources
Upstage Playgoers guide
We're thrilled to be working with Roundabout Theatre Company to co-produce this beautiful play! Check out their Upstage Playgoer's Guide to learn about the historical context for the play and dig into the artistic choices made by the show's creative team.
ENGLISH Study guide
To view the English Study Guide for educators, click HERE.