Shhhh
written, directed by &
featuring Clare Barron
January 14 – February 13, 2022
Atlantic stage 2
Shhhh is a brand-new commissioned play by the "insanely talented" (The New York Times) Clare Barron!
More Info
Penny flirts at a morbid anatomy museum. Kyle tells stories of dismemberment. Sally turns you on with tea and biscuits, and Shareen prepares a mysterious potion. A study in kink, trauma, pleasure, and revenge…
Are you a member? Click here to log in to your account to book.
Running time: approximately 100 minutes, with no intermission
Please note: This production contains haze, strobe lights, strong aromatics, ASMR (which may produce intense reactions for people who suffer from misophonia), strong language, violence, nudity, and frank discussion and exploration around sexual assault.
Rows AA, A, N & M of this production will be immersive seating located on lounge cushions on the floor of the theater. If you cannot be seated on the floor for the duration of the performance please purchase tickets in rows B – G. Those in wheelchairs or with other accessible seating needs should contact tickets@atlantictheater.org for further information.
E-Tickets:
For the 2021|2022 season we are offering a contactless e-ticket experience!
If you select the E-Ticket option at checkout, your order confirmation will include a button to "view e-ticket," which you may either print and bring with you to the theater or simply open on your mobile device. When you arrive, you may head straight to either theater door. No need to stop by the Box Office!
If you select the Will Call option, please stop by the Box Office to pick up your tickets
Both options will be scanned by our ushers at the door. This will mean less physical contact, reduced box office lines, and a smoother arrival experience all around!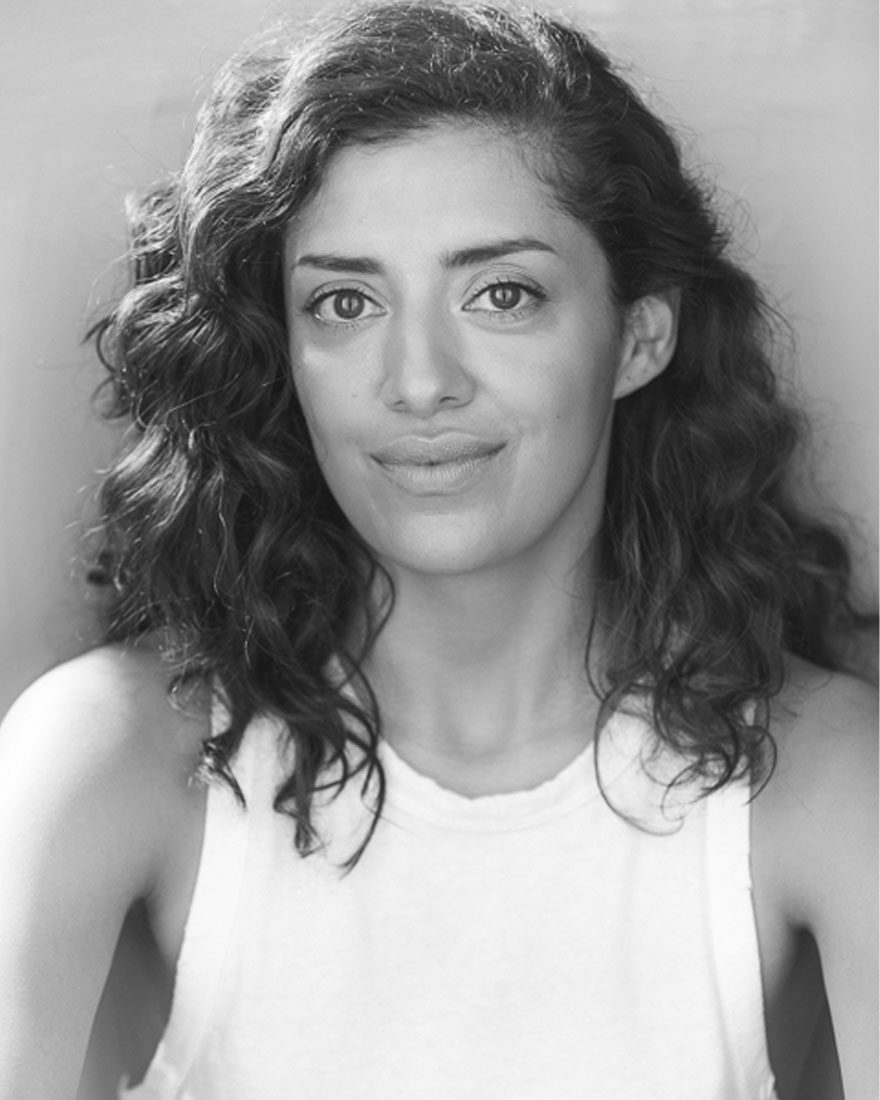 Janice Amaya
Penny
JANICE AMAYA is an actor, theatermaker, and educator of Nahuatl descent. They are thrilled to be making their Atlantic Theater Company debut with Shhhh. Recent theater credits: Cartography (John F. Kennedy Center for the Performing Arts), Sally Forth (Lincoln Center), 02020 (Performance Space New York), Tell Them I'm Still Young (American Theater Group), Bloodworks (Ensemble Studio Theatre), Brief Chronicle: Books 6-8 (Access Theater). Film: Patriot's Day (Lionsgate, Dir. Peter Berg). Janice is a proud member of Pipeline Theatre Company. They received their MFA in Acting from the Moscow Art Theater and the American Repertory Theater at Harvard University.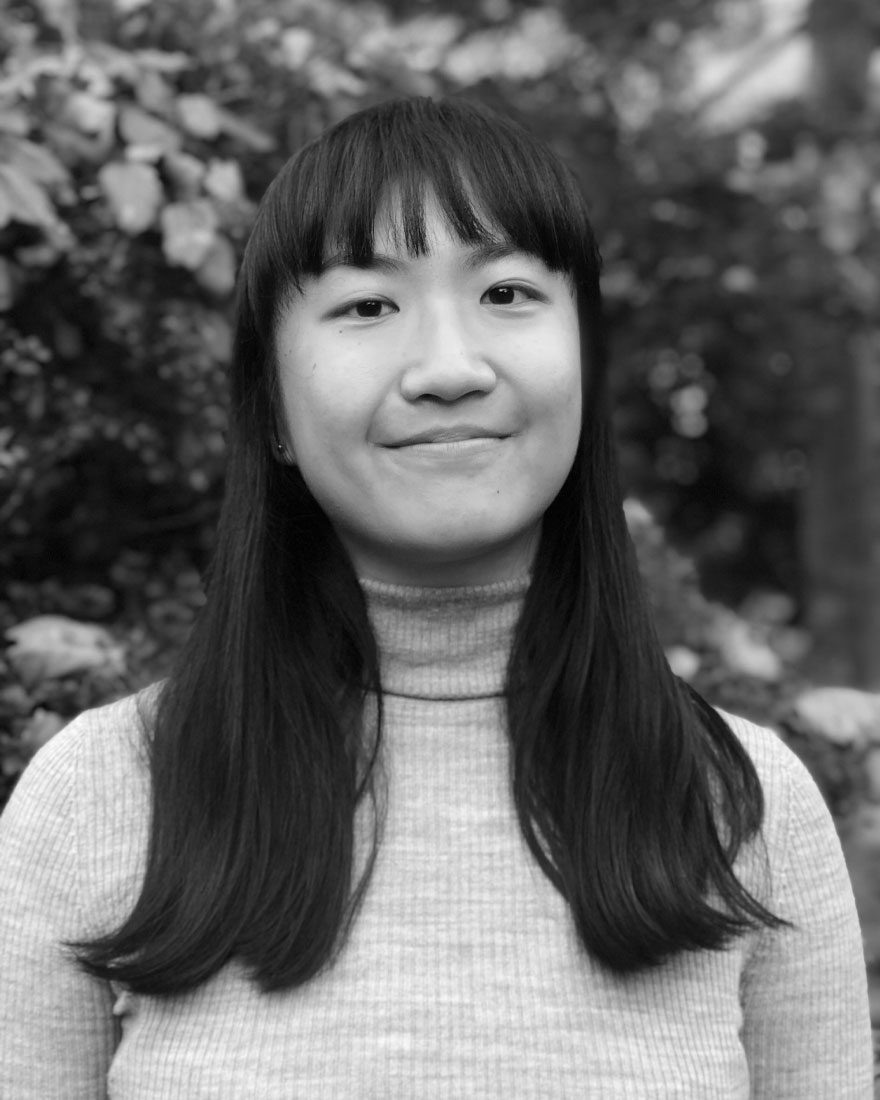 Annie Fang
Sandra
ANNIE FANG. NYC debut! Select credits: A Midsummer Night's Dream (Delaware Shakespeare), This Is The Week That Is (1812 Productions), SHIP (Azuka Theatre), Man of God (InterAct Theatre). Thankful for everyone who made this happen, and all who have lifted me along the way. And pizza. IG: @thefatpecan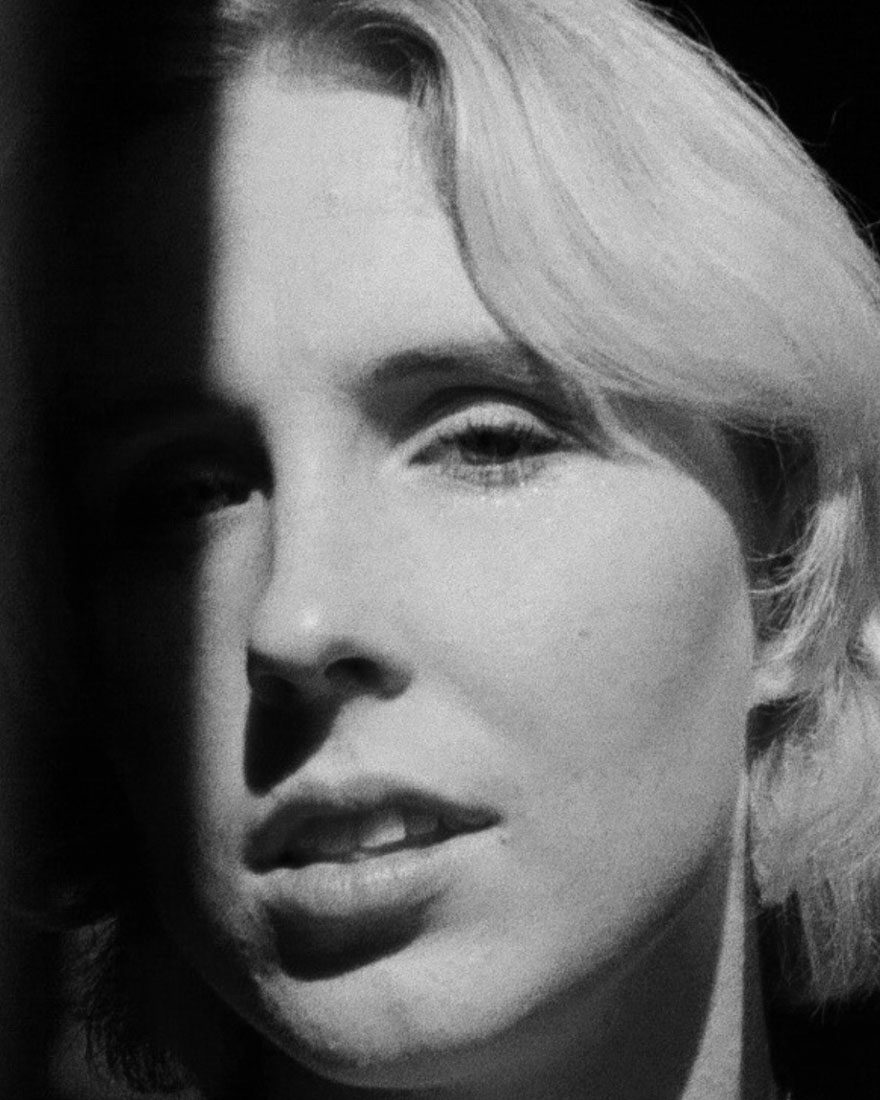 Nina Grollman
Francis
NINA GROLLMAN is excited to make her Atlantic Theater Company debut. Recent credits include To Kill A Mockingbird (Broadway), The Hard Problem (Lincoln Center Theater), The Iceman Cometh (Broadway), and Winter's Tale (Public Theater). She also makes music under the moniker Softee. IG: @softeepopstar. Training: Juilliard Group 46.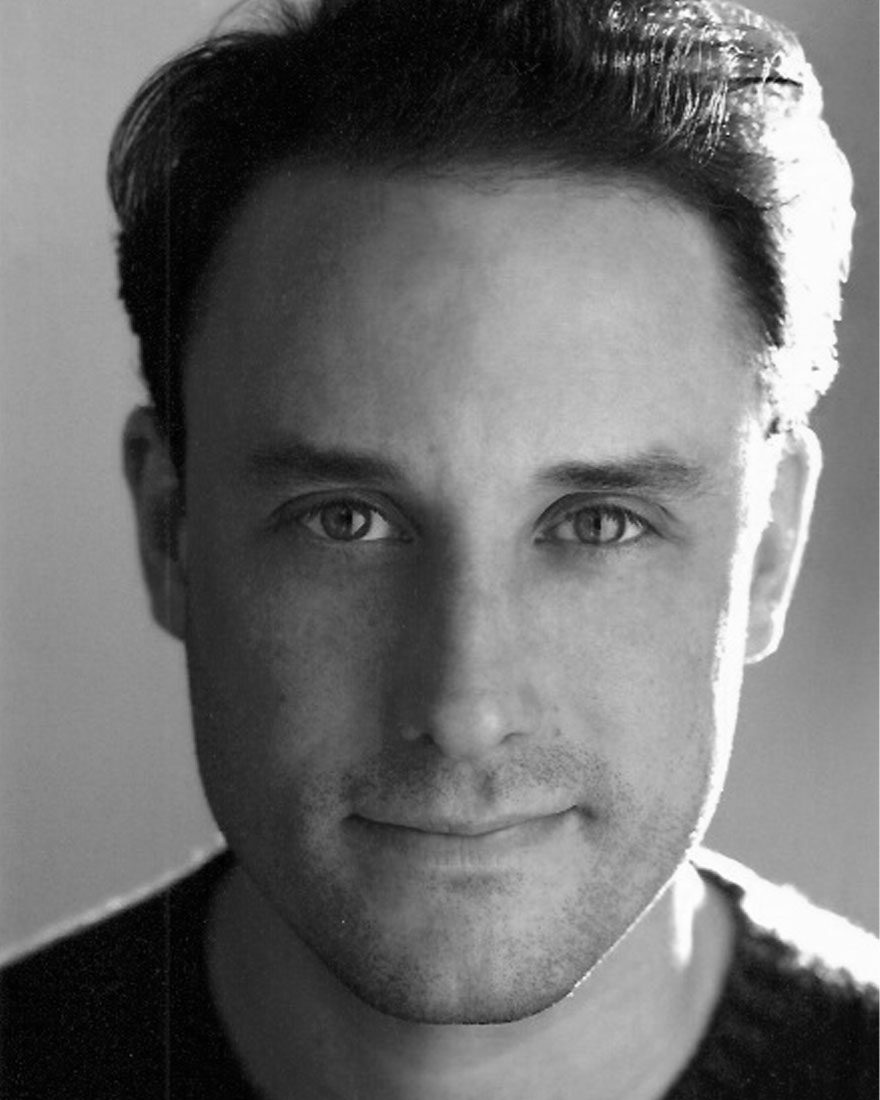 Greg Keller
Kyle
GREG KELLER has originated roles in new plays by Suzan-Lori Parks, Stephen Adly Guirgis, Amy Herzog, Sarah Ruhl, Branden Jacobs-Jenkins, Ayad Akhtar, Mara Nelson-Greenberg, Jordan Harrison, Jenny Schwartz, Daniel Goldfarb, Theresa Rebeck, Moises Kaufman, Sheila Callaghan, Melissa Ross, Zayd Dohrn, David Grimm, and Robert O'Hara, to name a few. As a playwright, Greg's play Dutch Masters has been performed in New York (nominated for Best New Play by the Off-Broadway Theater Alliance), Los Angeles (2 Ovation Awards), Chicago (2 Jeff Awards), and The Berkshires, where it won Broadway World's Original Script of the Decade.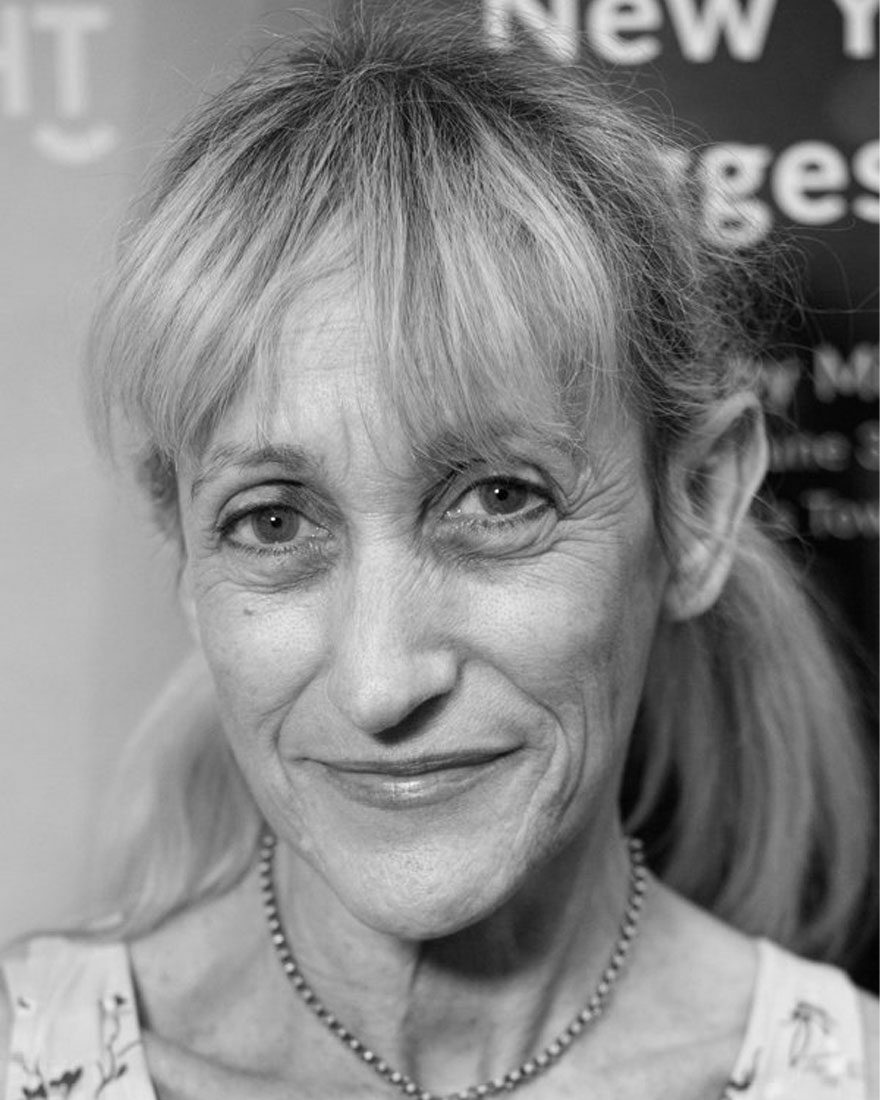 Constance Shulman
Witchy Witch
CONSTANCE SHULMAN was most recently seen on Broadway in The Rose Tattoo at the Roundabout American Airlines Theater (with Marisa Tomei; dir. Trip Cullman) and part of the strong women ensemble of Women on Fire at Royal Family. During the pandemic, she took on a role in Drew Larimore's virtual play, Smithtown (The Studios of Key West). Other theater credits include Bobbie Clearly (Roundabout Underground, Drama Desk Nomination); Barbecue (Public Theater); The Rose Tattoo (Williamstown Theatre); original cast of Steel Magnolias (Lucille Lortel Theatre). Film: from Fried Green Tomatoes to Strawberry Mansion (Sundance pick) and a lot of good films in between. TV: "Search Party," "Law & Order," "Broad City," "Blacklist," "Florida Girls," "Orange is the New Black" (three time SAG award for Best Ensemble in a Comedy), and Nickelodeon's animated series "DOUG" (voice of Patti Mayonnaise—happy 30th birthday Doug!).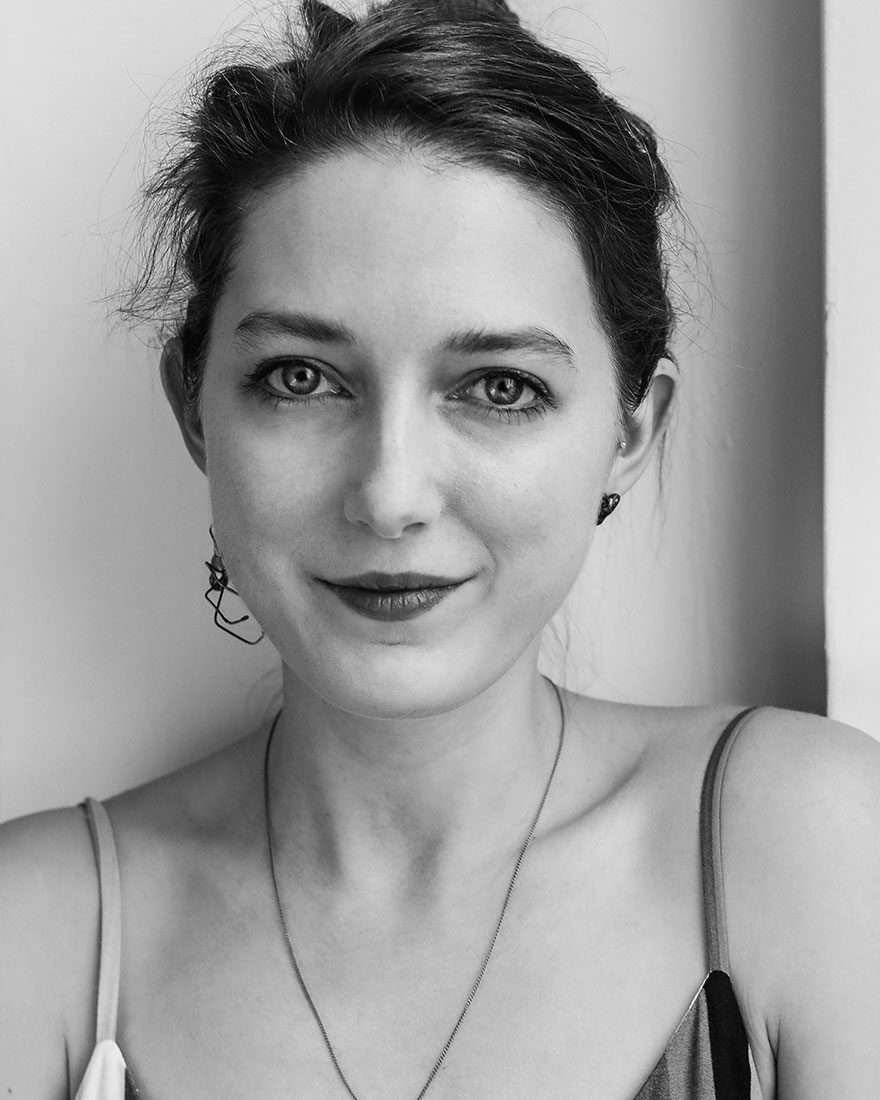 Clare Barron
Playwright, Director & Actor - Shareen
CLARE BARRON is a playwright from Wenatchee, Washington. Her plays include: Dance Nation (Playwrights Horizons); You Got Older (Page 73); I'll Never Love Again (The Bushwick Starr); and Baby Screams Miracle (Clubbed Thumb). Awards include: the Susan Smith Blackburn Prize, Relentless Award, The James Tait Black Prize for Drama, two Obie Awards, and the Whiting Award, as well as being a finalist for the Pulitzer. She's an Associate Artist with Target Margin, a former member of Youngblood, and mom to two NYC street cats. Arnulfo Maldonado
Scenic Design
ARNULFO MALDONADO. Atlantic: Paris, Fireflies. Broadway: Trouble In Mind (Roundabout). Off-Broadway: A Strange Loop (Special Citation Obie), Selling Kabul, Dance Nation, Iowa, Men on Boats (Playwrights Horizons); Fires in the Mirror (Signature); one in two (The New Group); Nollywood Dreams, School Girls… (MCC), Sugar in Our Wounds (MTC, Lucille Lortel Award). Regional: Alley Theatre, Berkeley Rep, CTG, Guthrie, Steppenwolf, Woolly Mammoth. International Tour: The Magnetic Fields: 50 Song Memoir. 2020 Obie Sustained Excellence in Set Design, Princess Grace Fabergé Theater Award, Henry Hewes Design Award nominee. arnulfomaldonado.com Kaye Voyce
Costume Design
KAYE VOYCE. Broadway: Sea Wall/A Life (co-design), True West, The Nap, Significant Other, The Real Thing, The Realistic Joneses, and Shining City. Recent Off-Broadway: Morning Sun (MTC); Mud/Drowning (Mabou Mines); Anatomy Of A Suicide (Atlantic); Marys Seacole, After The Blast (LCT3); Mary Page Marlowe (2ST); The Antipodes, Signature Plays, The Wayside Motor Inn (Signature); Coriolanus, Hamlet, Measure For Measure (Public Theater); Greater Clements (LCT). Many projects with Richard Maxwell/New York City Players including Queens Row (The Kitchen) and Open Rehearsal (Whitney Biennial). Upcoming: The Bedwetter at Atlantic. Jen Schriever
Lighting Design
JEN SCHRIEVER. Broadway: Lackawanna Blues, Grand Horizons, What the Constitution Means to Me, Lifespan of a Fact, Eclipsed, Ghetto Klown. Off-Broadway: Selling Kabul, A Strange Loop (Playwrights); Power Strip (LCT); Superhero (2ST); Thom Pain, Night is a Room (Signature); Collective Rage, School Girls… (MCC); Usual Girls, Bobbie Clearly, On the Exhale (Roundabout); Dan Cody's Yacht, In the Body of the World (MTC); Strange Interlude (Transport Group); The Moors (Playwrights Realm). Tour: Iphigenia (Shorter/Spalding), Officer and a Gentleman, and Blue Man Group. Opera: Die Fledermaus, Pearl Fishers (Metropolitan Opera); Faust, A Midsummer Night's Dream, La Traviata (Mariinsky, Russia). Adjunct: Purchase. Mom: Henry. jenschriever.com Sinan Refik Zafar
Sound Design
SINAN REFIK ZAFAR is a New York based sound designer and composer. Broadway: What The Constitution Means to Me. National Tour: What The Constitution Means to Me. Off-Broadway: MCC, NYTW, The Public, Playwrights Horizons, BAM, Clubbed Thumb, Rattlestick Playwrights Theater, The Movement Theater Company. Regional: The Kennedy Center, The Guthrie, Mark Taper Forum, Berkeley Rep, Williamstown Theatre Festival, and more. sinanzafar.com Laura Smith
Production Stage Manager
LAURA SMITH. New York: Morning Sun (MTC); Hot Wing King (Signature); Bella Bella (MTC); Dying City (2ST); Noura (Playwrights Horizons); The Great Leap (Atlantic); The Low Road (The Public); The Antipodes (Signature); Tell Hector I Miss Him (Atlantic); Intractable Woman (Play Company); Appropriate (Juilliard). Regional: Detroit '67, As You Like It, 4000 Miles, After the Revolution, Wild With Happy, Twelfth Night, The Rivals, Fabulation (Baltimore Center Stage); Salome (STC); House of Gold, Unmentionables (Woolly Mammoth). Thomas Dieter
Assistant Stage Manager
THOMAS DIETER is thrilled to be back at Atlantic for this play. Selected credits: The Secret Life of Bees (ATC); Caroline, Or Change (Roundabout, Studio 54); The Mood Room (BAM, The Kitchen, Big Dance Theater); for colored girls who have considered suicide/when the rainbow is enuf, The Loophole (The Public); The Niceties, Long, The Unprincess Not-Bride (MTC); The Confession of Lily Dare, The Tribute Artist, Badass GalBoss PowerHour (Primary Stages); Ole White Sugah Daddy (WP Theater, AYE DEFY); Resilience (Ars Nova); Celebrating the Black Radical Imagination, A Human Being of a Sort, Before the Meeting (Williamstown Theatre Festival). Thank you to ATC, Clare, Laura, Thea, and always Dylan. UnkleDave's Fight House
Intimacy Coordinator
UNKLEDAVE'S FIGHT HOUSE. A team of fight/intimacy directors who create illusions of violence and intimacy for the stage. Team members: David Anzuelo; Gerry Rodriguez; Rocio Mendez; Sean Griffin and Aldo Uribe. Atlantic credits: Kimberly Akimbo; The Last Of The Love Letters; Halfway Bitches Go Straight To Heaven (Drama Desk Nomination); Blue Ridge; The Secret Life Of Bees. Broadway: Girl From The North Country; Escape To Margaritaville; The Great Society; Tuck Everlasting; An American In Paris; Disgraced. Off-Broadway: What To Send Up When It Goes Down; Oedipus El Rey (Drama Desk Nomination). Film/TV: Poor Behavior; "Emoticon;" "Annie Live!" Agnes Borinsky
Dramaturg
AGNES BORINSKY is a writer and theater maker, originally from Baltimore, currently living in Los Angeles. She has collaborated on all sorts of projects in basements, backyards, gardens, circus tents, classrooms, bars, and theaters. In 2020, she convened the Working Group for a New Spirit with the Bushwick Starr. Her play Brief Chronicle, Books 6-8 is published by 3 Hole Press, and Of Government appears in the recent Clubbed Thumb anthology. Her first young adult novel, Sasha Masha, is a queer coming-of-age story. Upcoming: A Song of Songs with the Bushwick Starr and El Puente. Samantha Shoffner
Props Supervisor
SAMANTHA SHOFFNER. Broadway: Trouble in Mind, Slave Play (2019, remount, & August Wilson Lobby redesign). Associate Broadway: Children of a Lesser God, The Price, Noises Off, Falsettos, China Doll, Living on Love. Select Off-Broadway: Nollywood Dreams, A Strange Loop, BLKS, Merrily We Roll Along (Roundabout), Is God Is. Corporate: Google, Samsung, Grammys, Emmys, H&M, Macy's. Production Design: IBM, NBCUniversal, BMW, Disney, Marvel. Professor at Citytech; Props & Paint. Freelance Interior Designer and artist. smartsetsbysam.com
At Atlantic, we are committed to providing and maintaining a gathering place that is free of known hazards. In order to safeguard the health of our entire community, we are requiring proof of Covid-19 vaccinations for all employees and audiences moving forward. We will additionally require mask-wearing indoors at our theater for all audience members and staff until further notice. Click here to read more about our health and safety protocols.
Rows AA, A, N & M of this production will be immersive seating located on lounge cushions on the floor of the theater. If you cannot be seated on the floor for the duration of the performance please purchase tickets in rows B – G. Those in wheelchairs or with other accessible seating needs should contact tickets@atlantictheater.org for further information.
Rush tickets
Atlantic Theater Company offers $20 student rush tickets to every performance, subject to availability. One ticket per valid student ID.
Atlantic Theater Company offers $40 general rush tickets to every performance of Shhhh, subject to availability.
All rush tickets are sold at the box office starting one hour prior to curtain. Cash only.
* Community Influencer Night
^ Theme Night