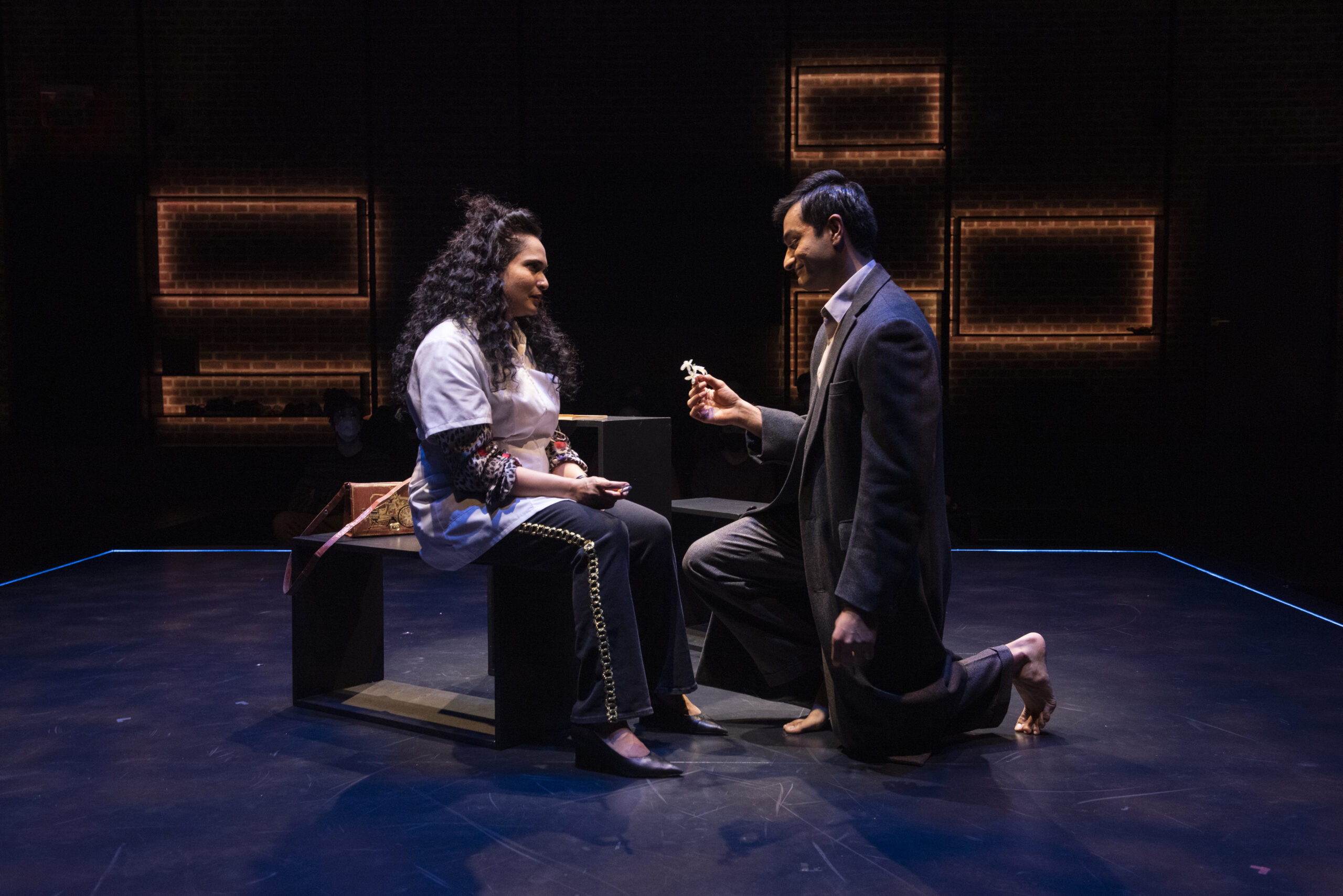 Elyria
by Deepa Purohit
directed by Awoye Timpo
Linda Gross Theater
February 10 – March 19, 2023
We are thrilled to welcome back Awoye Timpo (The Homecoming Queen) to direct Deepa Purohit's Off-Broadway debut.
More Info
Navratri, 1982. Elyria, Ohio: Vasanta and Dhatta collide 20 years, 3 continents, and 2 oceans after making a deal of a lifetime, forcing them to face the knots of the past and the uncertainty of their inextricably linked future.
Elyria runs 2 hours and 20 minutes including one 10 minute intermission.
Reviews
"A microcosmic tale of the Indian diaspora, Deepa Purohit's new play centers on the tangled history of two women and the man in between them.
Bhavesh Patel's Charu is perfect. Charu is comic and reckless, selfish and decent, myopic and real. It's an exhilarating performance, a work of actorly alchemy."
"A deliciously diverting new melodrama from playwright Deepa Purohit. Director Awoye Timpo extracts uniformly excellent performances from the cast. Unfolds like a Douglas Sirk movie by way of the Indian diaspora."
"Uniformly winning performances from the cast! Purohit has plenty to say about class and caste, about keeping secrets, about family and love. Well said & well-acted!"
★★★★
"Awoye Timpo's fluid production is NOT TO BE MISSED! Its ghosts will haunt you after the lights go down. Invigorated by bursts of dance theatre."
"Elyria tells the kind of story that we see too infrequently on New York stages. It invites the audience to feel a part of the proceedings."
"A sweeping and ambitious work!"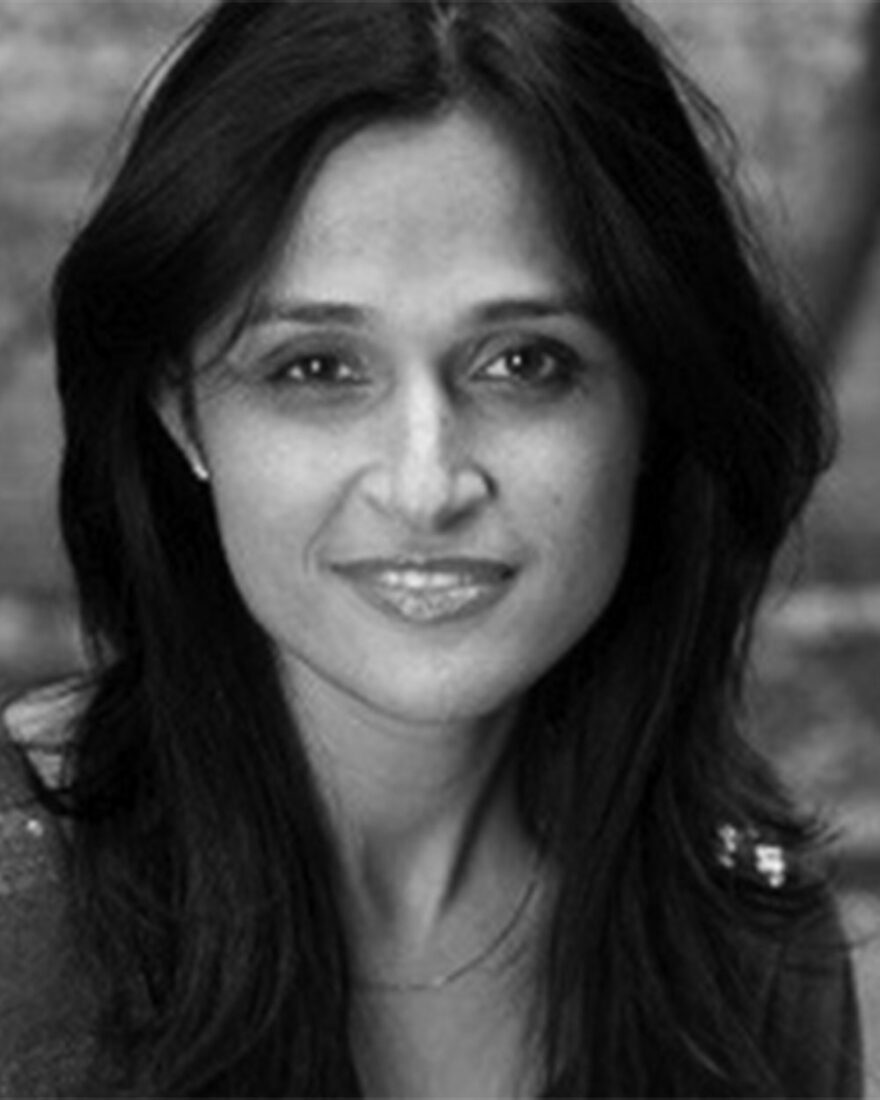 Deepa Purohit
Playwright

DEEPA PUROHIT is a New Georges Audrey Resident (2022) and has been a member of Ma-Yi Writers Lab since 2014. She received her MFA in Playwriting at Brooklyn College in 2020. She co-founded and ran Rising Circle Theater Collective for 12 years (2000-2012), overseeing the development of over 20 plays by playwrights of color. She's a trained actor, has a Master's in Public Health from Columbia University, and a BA in History from Northwestern University. Born in the UK, with familial roots in Ohio, East Africa, and India, she lives in NYC with her husband and son.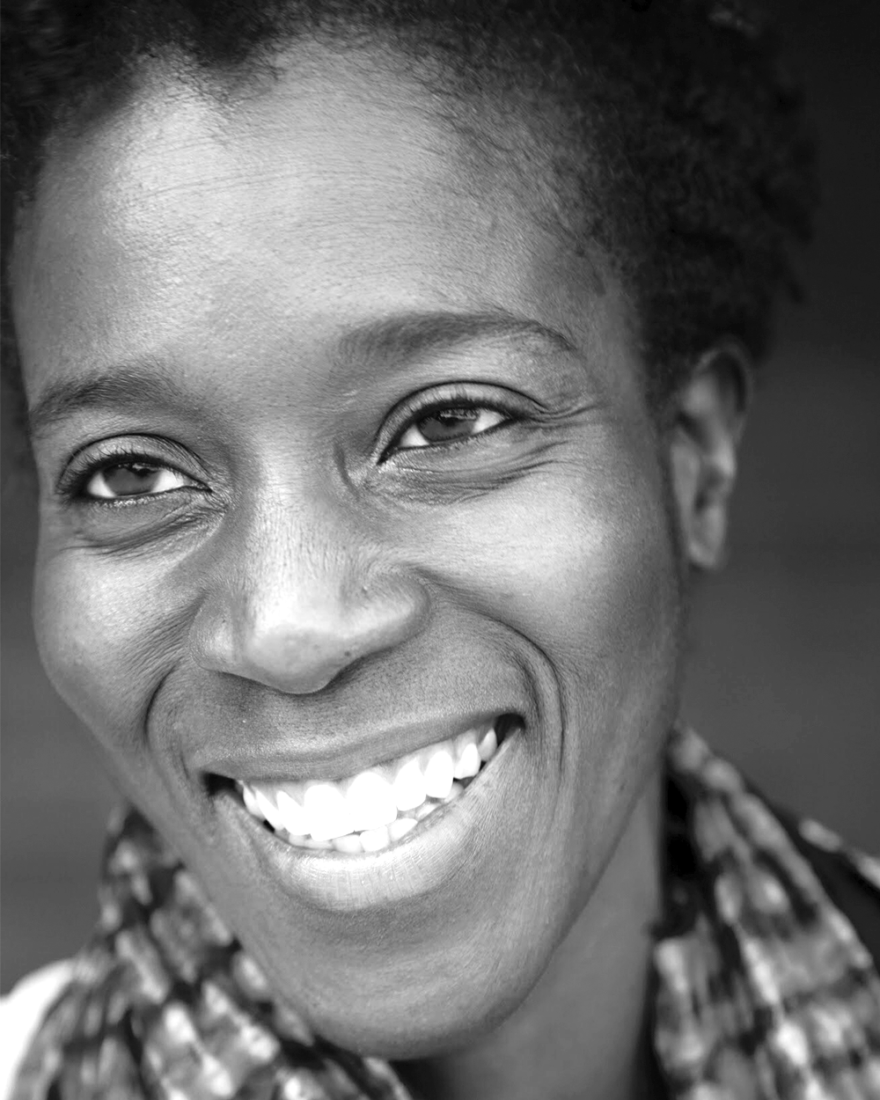 Awoye Timpo
Director
AWOYE TIMPO. Off-Broadway credits include Wedding Band by Alice Childress (Theatre for a New Audience), In Old Age by Mfoniso Udofia (New York Theatre Workshop), Good Grief by Ngozi Anyanwu (Vineyard Theatre), The Revolving Cycles Truly And Steadily Roll'd by Jonathan Payne (Playwrights Realm), The Homecoming Queen by Ngozi Anyanwu (Atlantic Theater Company), Carnaval by Nikkole Salter (National Black Theatre), Ndebele Funeral by Zoey Martinson (59E59, South African tour, Edinburgh Festival), and Sister Son/Ji by Sonia Sanchez (Billie Holiday Theater). Her regional credits include The Bluest Eye (Huntington); School Girls; Or, The African Mean Girls Play (Berkeley Repertory Theatre); Paradise Blue (Long Wharf Theatre); and Skeleton Crew (Chester Theater). Other work includes "Black Picture Show" (Artists Space/Metrograph), Bluebird Memories (Audible). Awoye is the Founding Producer of CLASSIX, a collective dedicated to exploding the classical canon through an exploration of work by Black writers, theclassix.org.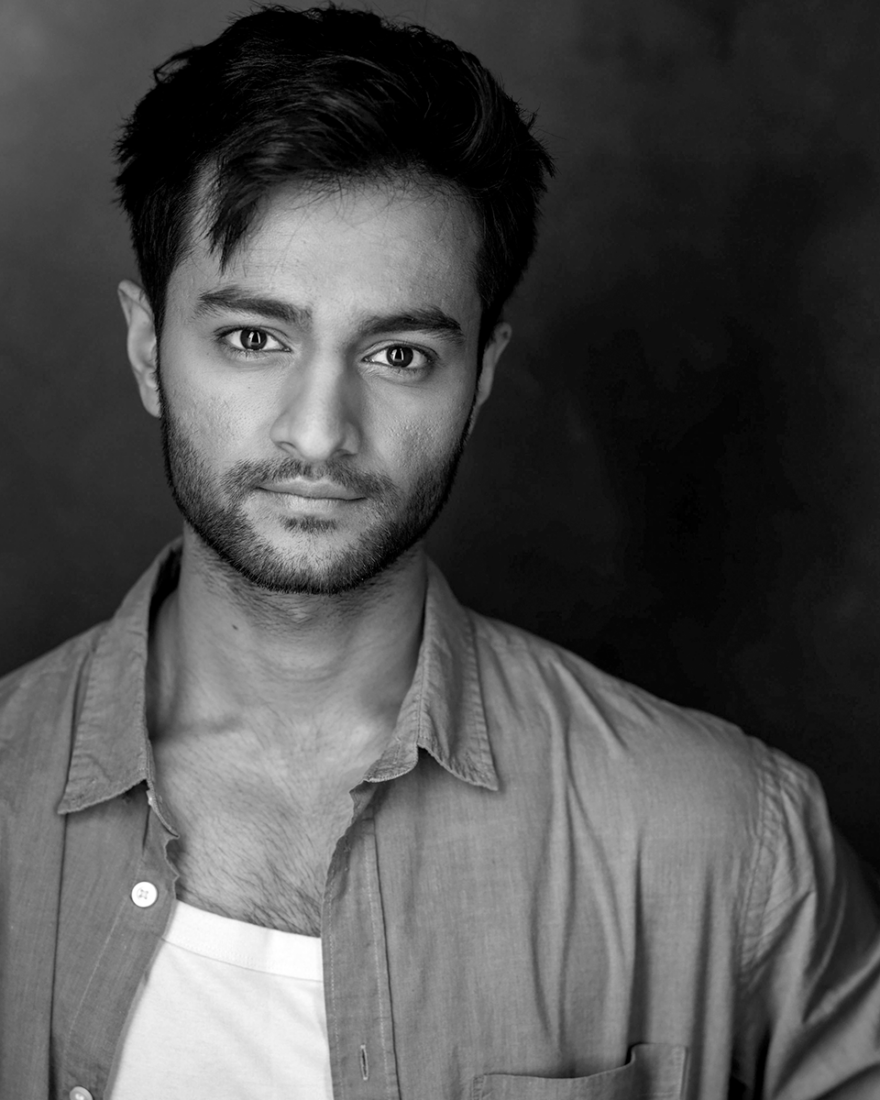 Sanskar Agarwal
Young Man
SANSKAR AGARWAL (Young Man) is thrilled to be making his Off-Broadway debut with Atlantic Theater Company – he was only recently going to class at the Atlantic Acting School! Theater: A Thousand Suns (La MaMa ETC), Exit Strategy (Atlantic Stage 2), Echoes Group Readings (Primary Stages/59E59), Chai Chai (Fresh Lime Soda Productions). Sanskar would like to thank his parents for not listening to any disapproving Indian aunties, his agents at DDO Chicago (Bailey, KaCee, Jillian) and manager Leorah Haberfield at Bohemia Group for believing in him, and all the people he has ever played dandiya with. NYU Tisch School of the Arts, BFA. www.sanskaragarwal.com @sanskar.22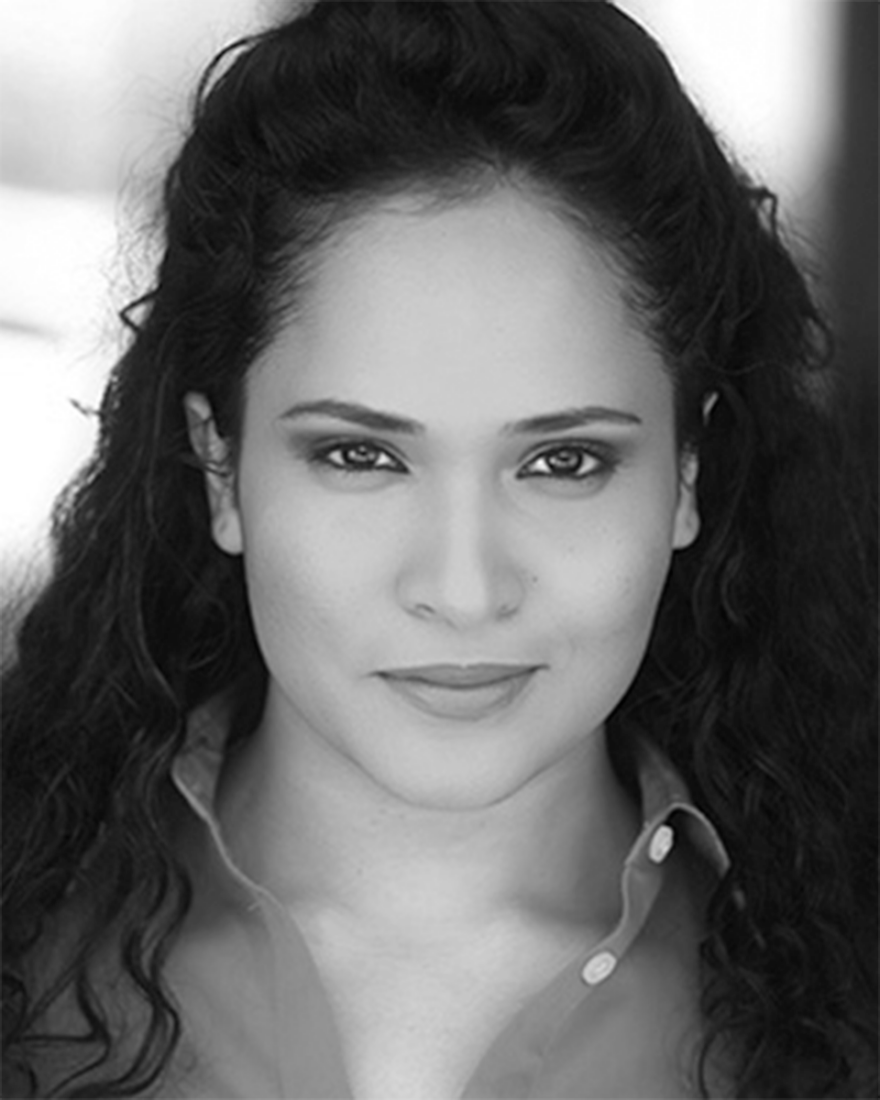 Nilanjana Bose
Vasanta
NILANJANA BOSE (Vasanta) is an actor/writer based in NYC. Her New York acting credits include Tamburlaine the Great at TFANA, The Memorandum at TACT, Cock at Duke 42nd, Queen at TFNC. Regional: Macbeth at Shakespeare Theater DC, We Are Among Us at City Theater, Lake Effect at Theaterworks, Noises Off & Way of The World at Dorset Theater Festival. Television: "Crossbones"/NBC. As a screenwriter she has written for TV show "Dr. Death", Universal/Peacock, feature films for Endeavor Content, Wayfarer Studios, and Into The Stars. She is a Sundance Episodic Lab & IFP alumni. She is a trained Indian classical dancer and studied drama at Juilliard.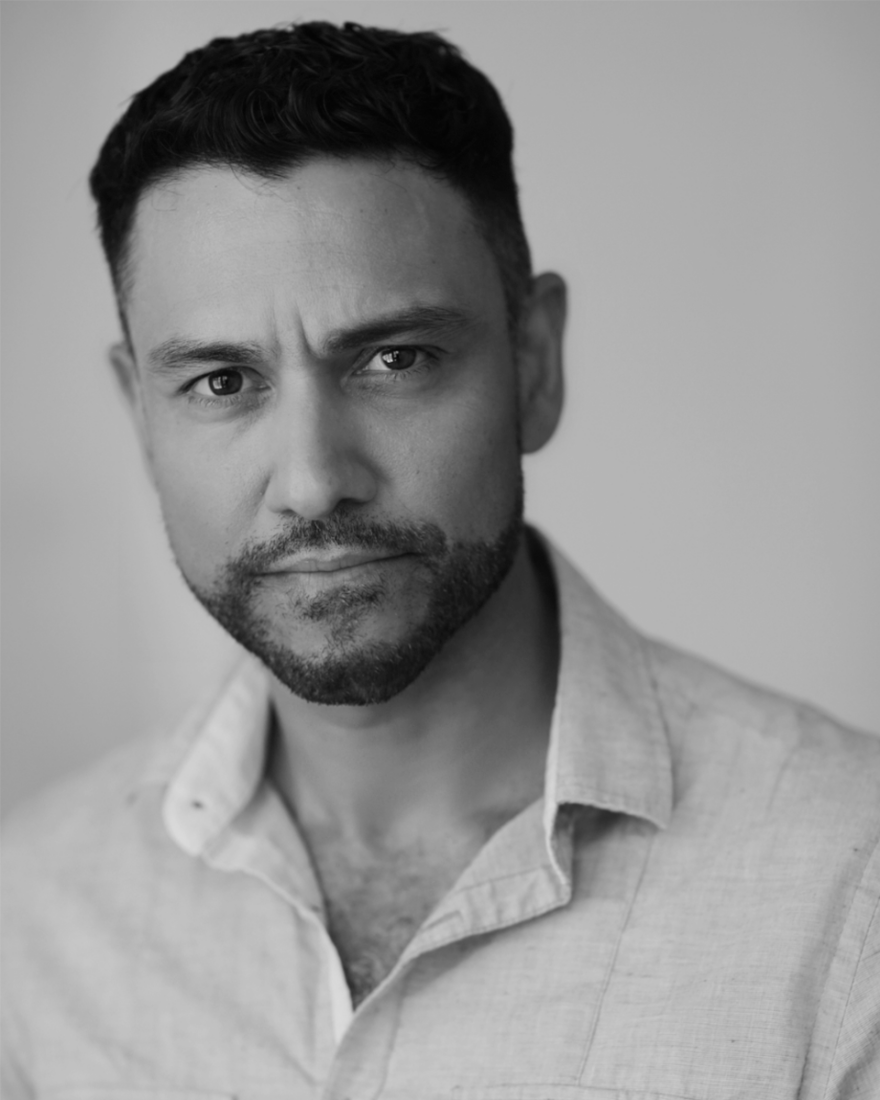 Sanjit de Silva
Shiv
SANJIT DE SILVA (Shiv). Broadway: War Horse (Tony Award, Best Play). Off-Broadway: Richard III (NYSF/Public Theater), Merchant of Venice (TFANA), An Ordinary Muslim (NYTW), Troilus and Cressida (NYSF/Public Theater), Dry Powder (Public Theater, Lucille Lortel and Outer Critic's Circle Nomination Best Featured Actor), Macbeth (NYSF/Public Theater), Awake and Sing! (NAATCO), The Little Foxes (NYTW), Measure for Measure (NYSF/Public Theater). Regionally: The Cherry Orchard, A Midsummer Night's Dream and Indian Ink. Film/TV: After Party, The Girl is in Trouble, The Company Men, Arranged, "Inventing Anna", "New Amsterdam," "Evil," "Tell Me A Story", "Blindspot", "Blacklist", "Elementary," "High Maintenance." M.F.A. NYU Graduate Acting IG: @sanjitdesilva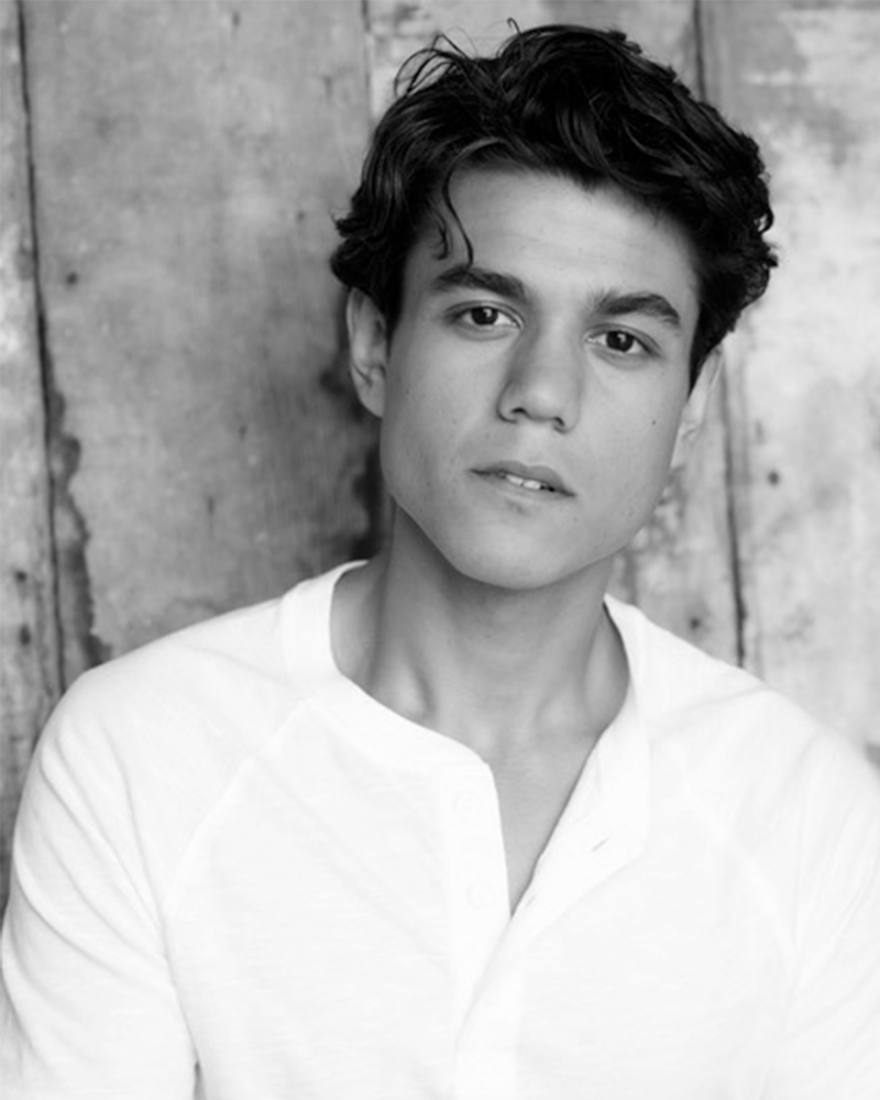 Mohit Gautam
Rohan
MOHIT GAUTAM (Rohan) is thrilled to be making his Off-Broadway debut in Elyria. Recent credits include "Magnum P.I.", "The Good Fight", "Elementary", and the short film, Imran. He previously made his New York debut at The Ensemble Studio Theatre in Against The Hillside. Regionally, he performed in Disgraced at The Huntington Theatre and Long Wharf Theatre where he won a CT Critics Circle award for "Outstanding Debut." He has an MFA in Acting from Brooklyn College and is based in LA and NY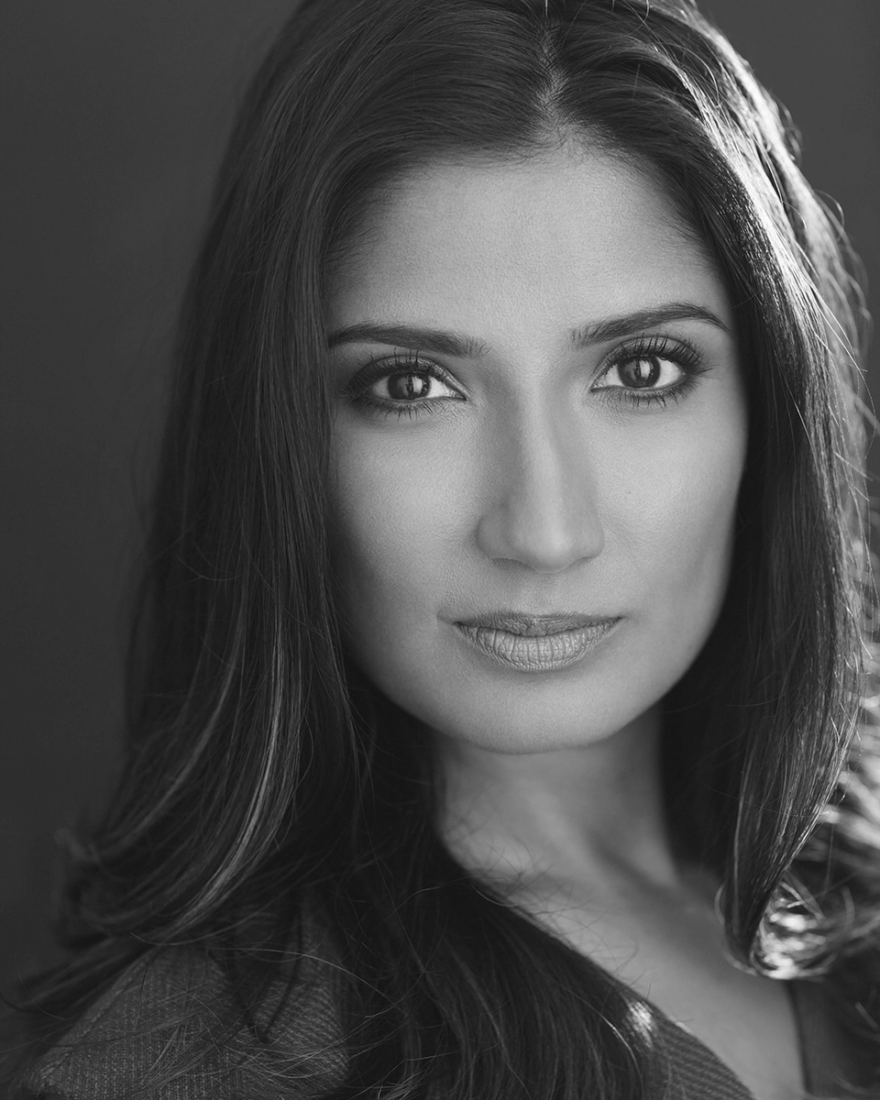 Gulshan Mia
Dhatta
GULSHAN MIA (Dhatta) is a multi-disciplinary theatre artist – an actor, writer and director – from the foothills of the Drakensberg Mountains in KwaZulu-Natal, South Africa. Having grown up in a segregated community during apartheid, her art and activism center around decolonization, social justice, and the representation of historically excluded voices. As a polyglot, Gulshan has performed internationally in English, Zulu, Chinese, Portuguese, and Urdu. Some of her NYC projects include: Acquittal – Off-Broadway Debut (Performer, Pan Asian Rep), Unveiled (Solo Performer, Voyage Theater), Heartland (Associate Director, 59E59 Theater), Letters of Suresh (Assistant Director, 2nd Stage Theater), and multiple staged readings of new works in development by Black and Brown playwrights. She is ever thankful to her husband Lee for the unconditional love and support (and help with her lines!), and beyond grateful to Deepa and Awoye to be a part of this magical team of storytellers and share stories of the diaspora with you.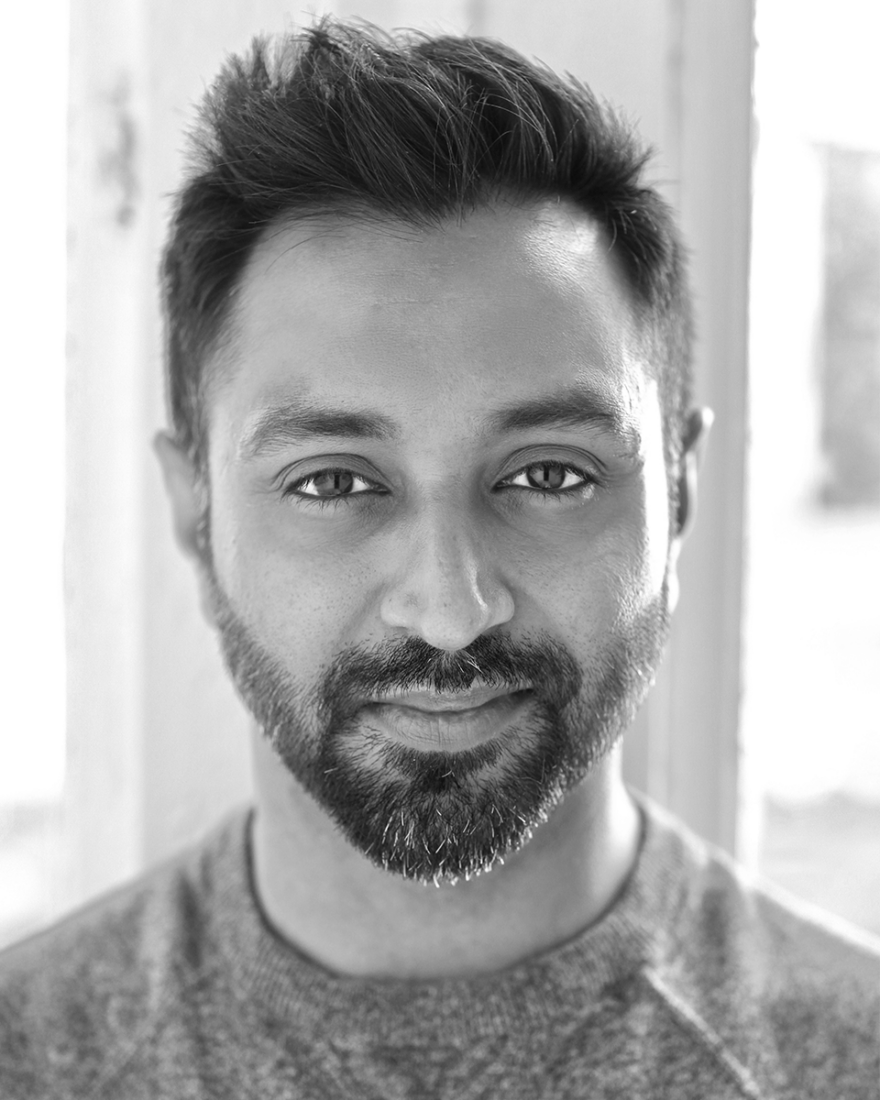 Bhavesh Patel
Charu
BHAVESH PATEL (Charu) will be seen in the upcoming feature films Read the Book starring Tony award winner Gregory Jbarra and Late Bloomers starring Karen Gillan. Patel was last seen on Broadway as Mo in The Nap at MTC and Roland Maule in Present Laughter opposite Kevin Klein. Additional Broadway credits include the original Tony Award winning US company of War Horse at Lincoln Center. In New York, Bhavesh has been seen on stages at The Public, Second Stage, Roundabout, CSC, New York Shakespeare Society, Red Bull, and NYTW. Regionally he has worked around the country at theaters such as Westport Country Playhouse, Shakespeare Company, The Guthrie, and more. TV: "FBI: Most Wanted," "Chicago PD," "L&O: SVU," "New Amsterdam," "Little America," "Bull," "The Blacklist," "Jon Glazer Loves Gear," "Madame Secretary," "Mysteries of Laura," "The Good Wife," "Elementary," "Blue Bloods," "Person of Interest," and more. Film: The Sound of Silence, Gold, Wilding, Two Days in NY, James White, Maiden Heist, and more. M.F.A., NYU Grad Acting.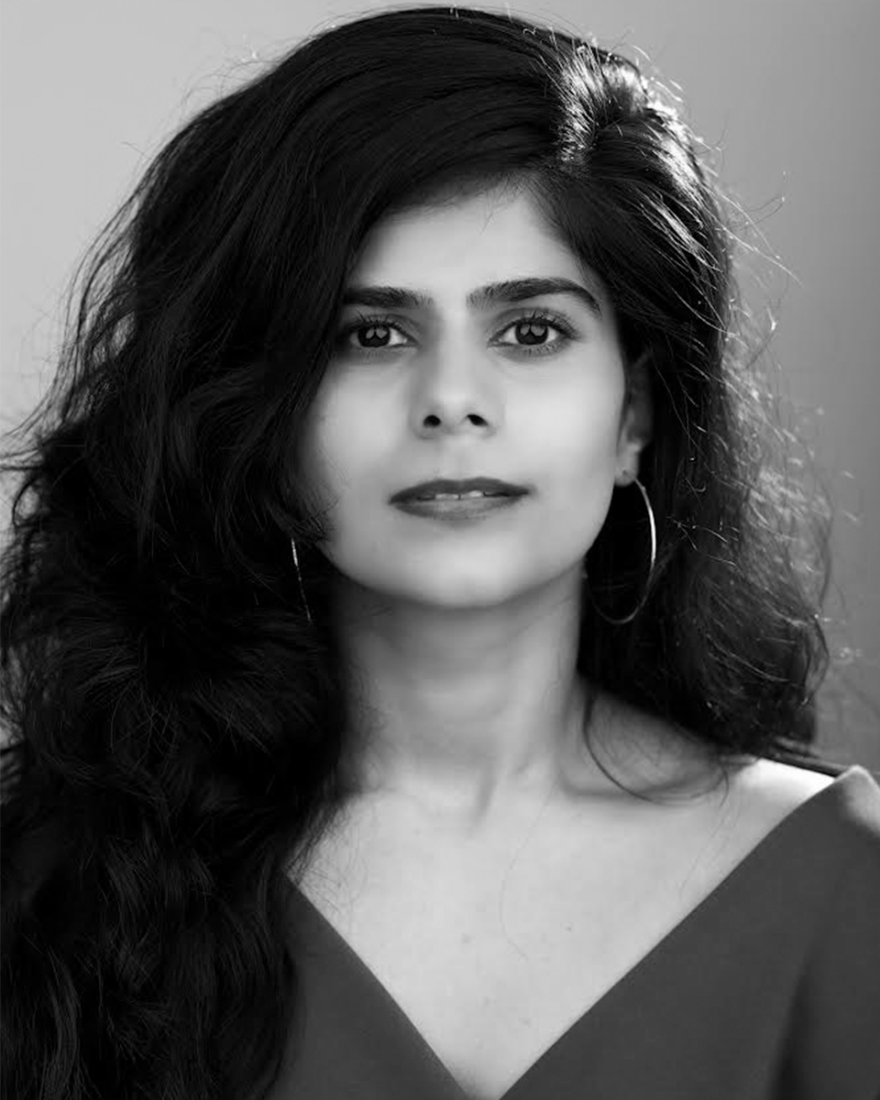 Mahima Saigal
Young Woman 2
MAHIMA SAIGAL (Young Woman 2) is a proud alum of the Atlantic Acting School and is thrilled to be making her Atlantic Theater debut with Elyria. Select NY credits: Queen (NY Premiere, APAC. Nomination: Best Actress in a Leading Role NYIT Awards); Hiding Kanye (Winner: Best Featured Actress, Tamasha-Hypokrit Theater); Jhaanjar Di… (National Queer Theatre); INVASION! (DramaWallah, Winner: Best Ensemble, SAIPAF); Mary V (NY Fringe Festival). Internationally, Mahima has worked with the Akshara National Theater of India where she originated the role of Kasturba Gandhi in Gandhi's Gita and played the titular role in Shaw's Saint Joan. Workshops/Development: Vigil-Aunties, Karma Sutra Chai-Tea Latte, Lost in the Fire (Gingold Theatrical Group); I Love Sean (Playwright's Realm); Dance Nation (Atlantic); Night Diary (Children's Theatre of Charlotte), among others. This performance is dedicated to Frontier Booking International, Atlantic's staff, students, and faculty, and to her entire family who reside on the other side of the Atlantic (ocean). www.mahimasaigal.com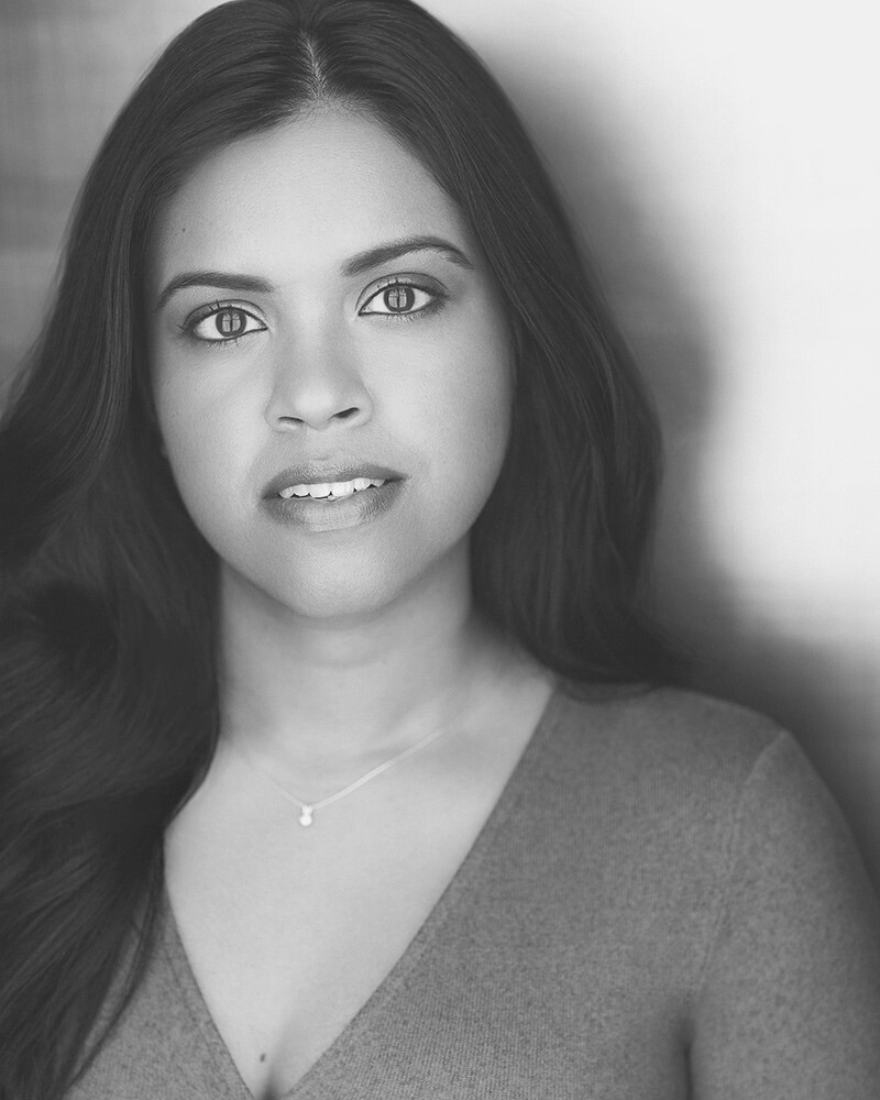 Avanthika Srinivasan
Young Woman 1
AVANTHIKA SRINIVASAN is excited to be making her Atlantic Theater Company debut! Off-Broadway credits include: Candida in Candida (Gingold Theatrical Group) and Sanam Shah in Queen (NAATCO/Long Wharf Theater). Other acting credits include Louka in Arms and the Man, India 3 and Daanya in Testmatch (A.C.T.'s Strand Theater), Sakina in The Fit (San Francisco Playhouse), Natasha in Three Sisters, and Laurencia in Fuente Ovejuna (A.C.T. MFA). Srinivasan holds a BA in French and theater from Princeton University and an MFA in acting from the American Conservatory Theater. (she/her) avanthikasrinivasan.com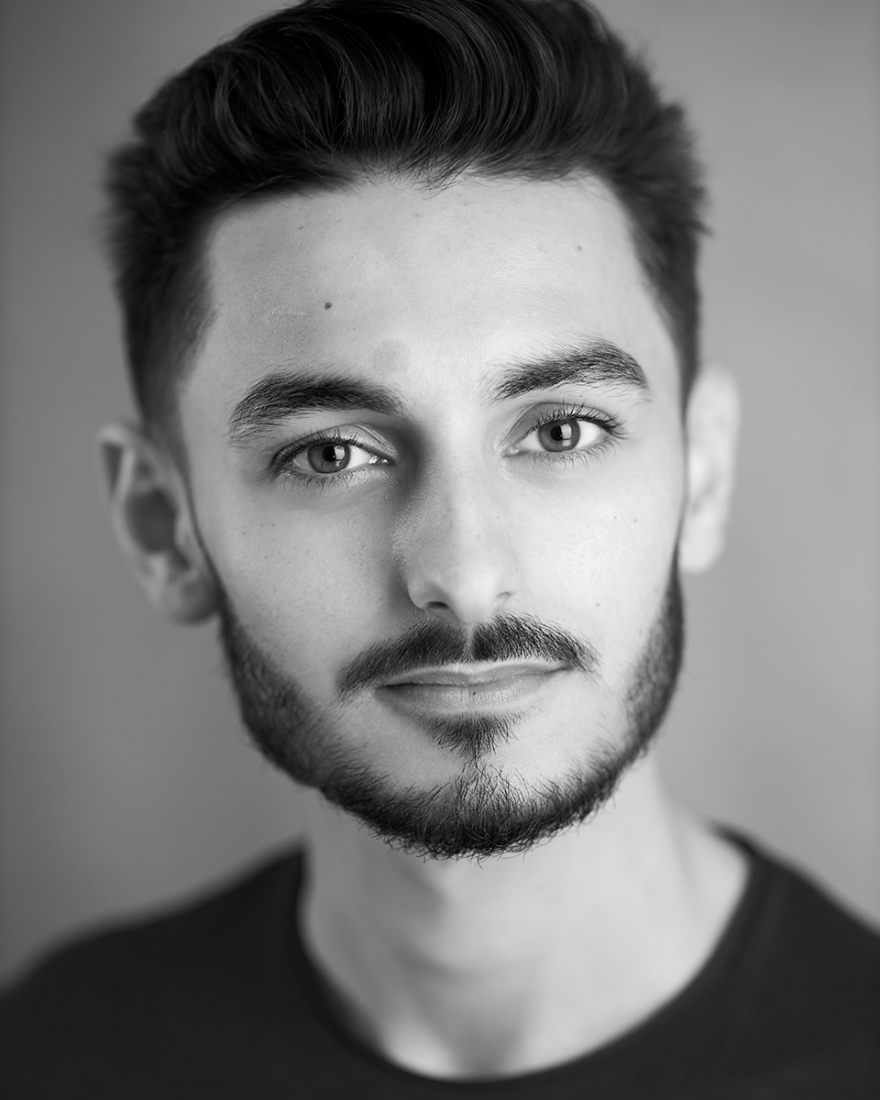 Omar Shafiuzzaman
Hassanali
OMAR SHAFIUZZAMAN (Hassanali) is deeply passionate about his involvement in this compelling and beautiful play. It is a wonderful opportunity for him and many of the creatives in the company to weave a narrative that reflects not only their own cultures, but the voices and lives of so many unheard individuals. It means a lot to see people from such diverse backgrounds finally having larger platforms to tell such rooted and inspired stories! He is overjoyed to be making both his Off-Broadway debut and his United States debut at the prestigious Atlantic Theater Company, which he has been an admirer of for some time now. Omar trained at the Royal Central School of Speech and Drama in London and has received untold amounts of support from his instructors, friends, and family. He would like to thank them all for helping him manifest his artistic aspirations as a reality.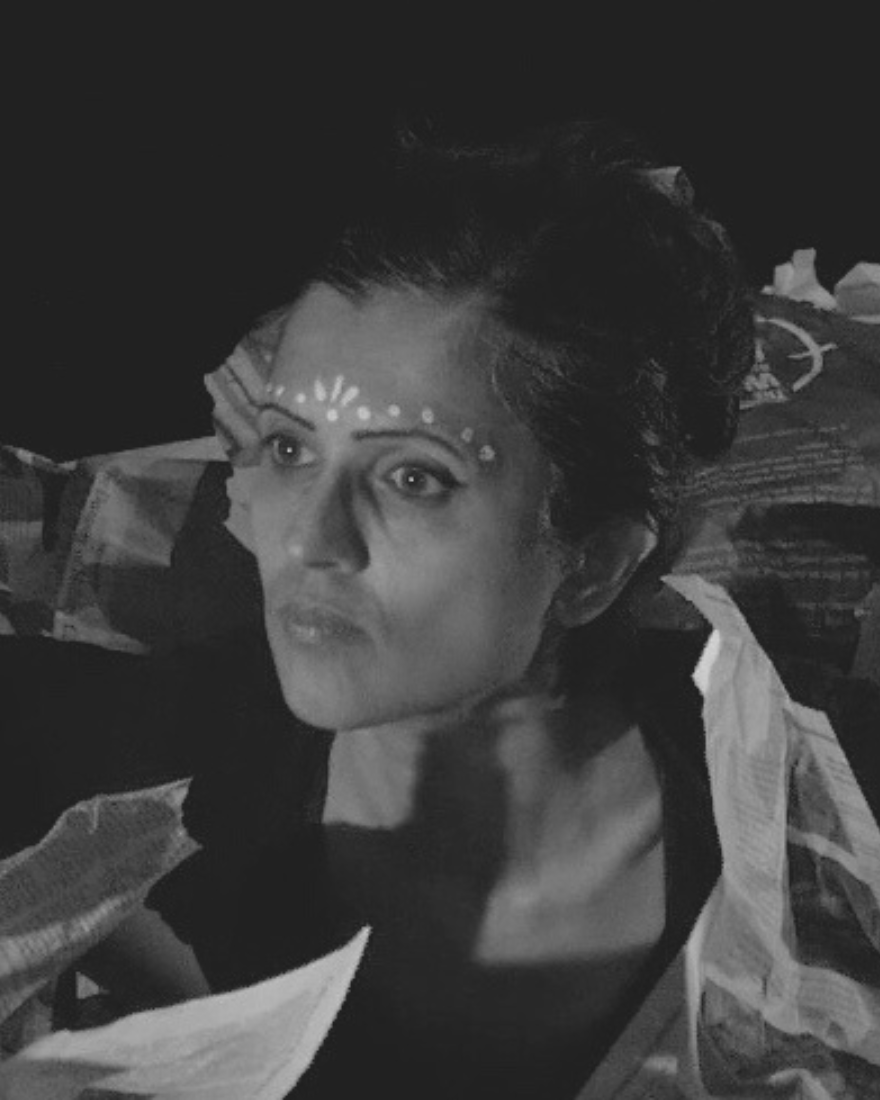 Parijat Desai
Choreographer & Music Consultant
PARIJAT DESAI (Choreographer & Music Consultant) is thrilled to be part of Elyria's original creative team, and to be making her Off-Broadway and Atlantic debuts. Drawn to dance as an interdisciplinary medium, Desai has been creating hybrids of contemporary dance, Indian neoclassical and folk dance, and experimental theater since 2000. A Lester Horton Award-winning dance maker and educator, Parijat also leads Dance In The Round, sharing circle dances from Gujarat, India, reframing them to be inclusive across age, ability, gender, and caste and to support community activation. Concerned with the constant play between our emotional landscape, political realities, and the natural world, Parijat has been developing How Do I Become WE, a participatory performance ritual via residencies with Gibney Dance Center, BRICArts, and Soham Dance Space (Chicago). She was an Artist-in-Residence with Movement Research, CUNY Dance Initiative, Tribeca Performing Arts Center, and Stanford's Institute for Diversity in the Arts. She has received commissions from Danspace Project, Harlem Stage, Grand Performances/LA, and NYSCA. Her work has been presented at La MaMa, Asia Society, Queens Museum; (LA) Skirball Cultural Center, California Plaza, The Getty Center; (SF) Asian Art Museum, ODC Theater; The Denver Art Museum; (Vancouver) The Dance Centre; and (Mumbai) National Centre for the Performing Arts. Jason Ardizzone-West
Scenic Designer
JASON ARDIZZONE-WEST (Scenic Designer). Off-Broadway: Monsoon Wedding (St. Ann's Warehouse); Wedding Band (TFANA); Uncle Vanya (Hunter Theatre Project, WNET 13 TV); Good Grief (The Vineyard); Shadow/Land, The Michaels, Illyria, Women of a Certain Age, What Did You Expect?, Hungry (The Public Theater). Regional: Party People (ATL); Our Town (Syracuse Stage); From The Mississippi Delta (Westport); K-I-S-S-I-N-G, The Bluest Eye (Huntington); Grace (Fords); Bliss (5th Avenue Theatre); School Girls; Or, The African Mean Girls Play (Berkeley Rep); Once On This Island (Cincinnati Playhouse & Actor's Theatre of Louisville); Uncle Vanya (Old Globe). Film/TV/Concerts: Jesus Christ Superstar Live (NBC – Emmy Award & Art Directors Guild Nomination); Phish NYE (MSG); Florence + The Machine (dance fever tour); Pentatonix (Christmas tour); Amend: The Fight For America (Netflix); Adele Live in New York City (Radio City Music Hall, NBC); Blue Man Group (national tour). Web: ardizzonewest.com Sarita Fellows
Costume Designer
SARITA FELLOWS (Costume Designer) Born in Freetown, Sierra Leone, her more recent works include projects such as Death of a Salesman, Broadway; Theater of the Mind, Denver Center of Performing Arts; Blues for An Alabama Sky and Sweat, Guthrie Theater; Seize The King, Alliance Theater; A Bright Room Called Day, Public Theater; Fefu and Her Friends, American Conservatory Theater. In the dance world, Sarita has worked with choreographers such as Liz Lerman and Edisa Weeks. MFA in design from Tisch School of Design. She recently was awarded Outstanding Achievement in Costume Design (The National Black Theater Festival 2022). Lily Award (2020). Jeanette Oi-Suk Yew
Lighting & Projections Designer
JEANETTE OI-SUK YEW (Lighting & Projections Designer) is an award-winning designer in lighting and projection for theatre, dance, opera, musicals, music performances, installation, immersive experiences, and digital productions. NY Times described her designs as "clever" and "inventive". Recent: Broadway: Kimberly Akimbo, Macbeth (projection). Off-Broadway: cullud wattah (Drama Desk & Vivian Robinson AUDELCO nomination), Gloria: A Life, american (tele)visions, Golden Shield, Snow in Midsummer, Relevance (projection, Lortel nomination), Informed Consent (projection). Ars Nova, KPOP! (Henry Hewes Design Award, Lortel & Drama Desk nominations), Oratorio For Living Things (Lortel nomination); Ma-Yi, Suicide Forest. Regional: Theaterworks, Walden (Connecticut Critics Circle Awards); DCPA, Theater of the Mind, Choir Boy (Henry Awards nomination), Vietgone, Smart People; Huntington, Top Girls (projection); A.R.T, WILD: A Musical Becoming, Macbeth In Stribe; Woolly Mammoth, BLKS; Portland Center Stage, Redwood. Other: Blue (Detroit Opera), Sweet Land (The Industry), A Dozen Dream (Engarde Arts). Associate Arts Professor with NYU Tisch School of the Arts, Instagram: @jeanette_yew | www.jeanetteyew.com Amatus Karim-Ali
Sound Designer
AMATUS KARIM-ALI (Sound Designer) is a producer, sound artist, actress, and creator. Her recent projects include serving as Executive Producer for HBO's Emmy winning documentary We Are the Dream: The Kids of the Oakland MLK Oratorical Fest (2020), she is a Drama Desk Award nominee in sound design for The Homecoming Queen at Atlantic Theater Company in 2018, and continues to create collaboratively as a multi-disciplinary artist for stage and screen. Most recently she co-founded the production company, Know Wonder Films, that released its first feature, Swan Song for Apple TV. Amatus is currently working on a feature film for Warner 150, sound design for Atlantic's production of Elyria, collaborating on innovative storytelling for media platforms, auditioning, and writing children's books. Nikiya Mathis
Hair Design
NIKIYA MATHIS (Hair Design). Broadway: Death of A Salesman; Topdog/Underdog; Chicken & Biscuits. Off-Broadway: Public Theater: A Raisin in The Sun; New Group: Black No More; MCC: Nollywood Dreams; TFANA: Wedding Band, Des Moines; Page 73: Stew; Soho Rep: for all the women…; Women's Project: Our Dear Dead Drug Lord; Ars Nova: Rags Parkland…; Ensemble Studio Theatre: Travisville; National Black Theater: Crowndation. Regional: Berkeley Rep: Goddess; Baltimore Center Stage: The Glorious World of Crowns, Kinks and Curls; LaJolla Playhouse: The Garden; Berkshire Theatre: Hair; Longwharf Theatre: An Iliad; Hudson Valley Shakespeare: The Most Spectacularly Lamentable Trial… Awards: Obie Award, Henry Hewes Design Award, Antonyo Award, Drama Desk nominee. MFA: NYU Tisch Grad Acting / @our_black_tresses Neel Murgai
Compositions
NEEL MURGAI (Compositions) is a sitarist, overtone singer, percussionist, composer, teacher, and Co-Artistic Director of the Brooklyn Raga Massive, a raga inspired musician's collective. Neel's music ranges from Indian classical to original compositions and contemporary cross-cultural collaborations with influences spanning the globe. Neel has worked with a diverse array of artists and ensembles, including Bill T. Jones, Adam Rudolph, Andre DeShields, Wyclef Jean, Cyndi Lauper, Karsh Kale, Samir Chatterjee, Dr. Lonnie Smith, Mary Zimmerman, Daniel Bernard Romain, Ellen Stewart, Laraaji, Yerba Buena, Baba Israel, Raz Mesinai, Mission on Mars, Akim Funk Buddha, Loren Conners, Haunted House and Cosmo Vinyl. He has performed at venues ranging from the Lincoln Center and Kennedy Center to "The David Letterman Show" to jazz clubs such as the Blue Note and at festivals around the U.S including Art Wallah, Arts Plosure, Masala! Mehndi! Masti! and many others. Andrew Wade
Voice Consultant
ANDREW WADE (Voice Consultant). Broadway: Harry Potter and The Cursed Child: Parts One and Two (U.S. Head of Voice and Dialect), King Lear with Glenda Jackson (Voice Coach), Matilda the Musical (Director of Voice) and national tour, A Bronx Tale the Musical. West End: Lord of the Rings. Royal Shakespeare Company: Head of Voice (1990- 2003). The Public Theater: Director of Voice (Delacorte, Astor Place and tours). TFANA: Resident Voice and Text Director. Guthrie Theater: The Tempest (directed by Joe Dowling). The Acting Company and Guthrie Theater: Julius Caesar. NYTW: Othello with Daniel Craig. The Guthrie Theater: since 2002. Teaching: Juilliard (Adjunct Faculty Drama Division), Stella Adler Studio (Master Teacher Voice and Speech), NYU, University of MN/Guthrie BFA and 'A Guthrie Experience for Actors-in-Training program'. Film: Shakespeare in Love. Workshops and Lectures: Worldwide. Fellow: Rose Bruford College. Kat Meister
Production Stage Manager
KAT MEISTER (Production Stage Manager) (they/he). Off-Broadway: Wedding Band (TFANA), The Chinese Lady, Socrates (The Public), The Blueprint Specials (Waterwell). Selected Credits: Falstaff (Santa Fe Opera), Mother of Us All (MetLive Arts/Juilliard), Hyena (Edinburgh Fringe, La Mama), Hamlet, Romeo & Juliet (Hudson Valley Shakespeare Fest.) Film Work: "Dr. Death," "Law & Order: Organized Crime". In their spare time they write & direct their own short films and enjoy discovering new methods of storytelling through technology. mxkatmeister.com Sophia Shafiuzzaman
Assistant Stage Manager
SOPHIA SHAFIUZZAMAN (Assistant Stage Manager) is thrilled to return to Atlantic Theater Company to make her Off-Broadway debut as an Assistant Stage Manager. Some of her notable past productions include English (Atlantic), Nollywood Dreams (MCC), and Richard III (Shakespeare in the Park). Some of her Broadway credits include How I Learned to Drive (MTC) and Kimberly Akimbo (Atlantic). She is honored to be a part of a production with an incredible SM team, cast, and her brother Omar. Special thanks to Meister, Max, JKL, and all her friends and family for always supporting her dreams. Rachel Kenner
Props Supervisor
RACHEL KENNER (Props Supervisor) is a prop supervisor and artisan. Selected credits include Broadway: Leopoldstadt, The Glass Menagerie, Hand to God; NYTW (Merrily We Roll Along), LCT (Marys Seacole, Queens, Epiphany, Dada Woof Papa Hot), The Public (Girl From The North Country, Vagrant Trilogy, Suffs, Gently Down The Stream, Illyria, Shakespeare in the Park), and many others.
Rehearsal Photos