African Caribbean MixFest
A Reading Series Festival | Jan 19-29, 2021
MixFest, our annual free reading series exploring and celebrating the abundance of diverse stories in the theater, is BACK! Following Asian American MixFest in 2017, Middle Eastern MixFest in 2018 and Immigrant MixFest last year, we are delighted to announce African Caribbean MixFest, two weeks of readings of new work co-produced by playwright Guadalís Del Carmen and playwright, director and Artistic Director of the Young Vic Kwame Kwei-Armah!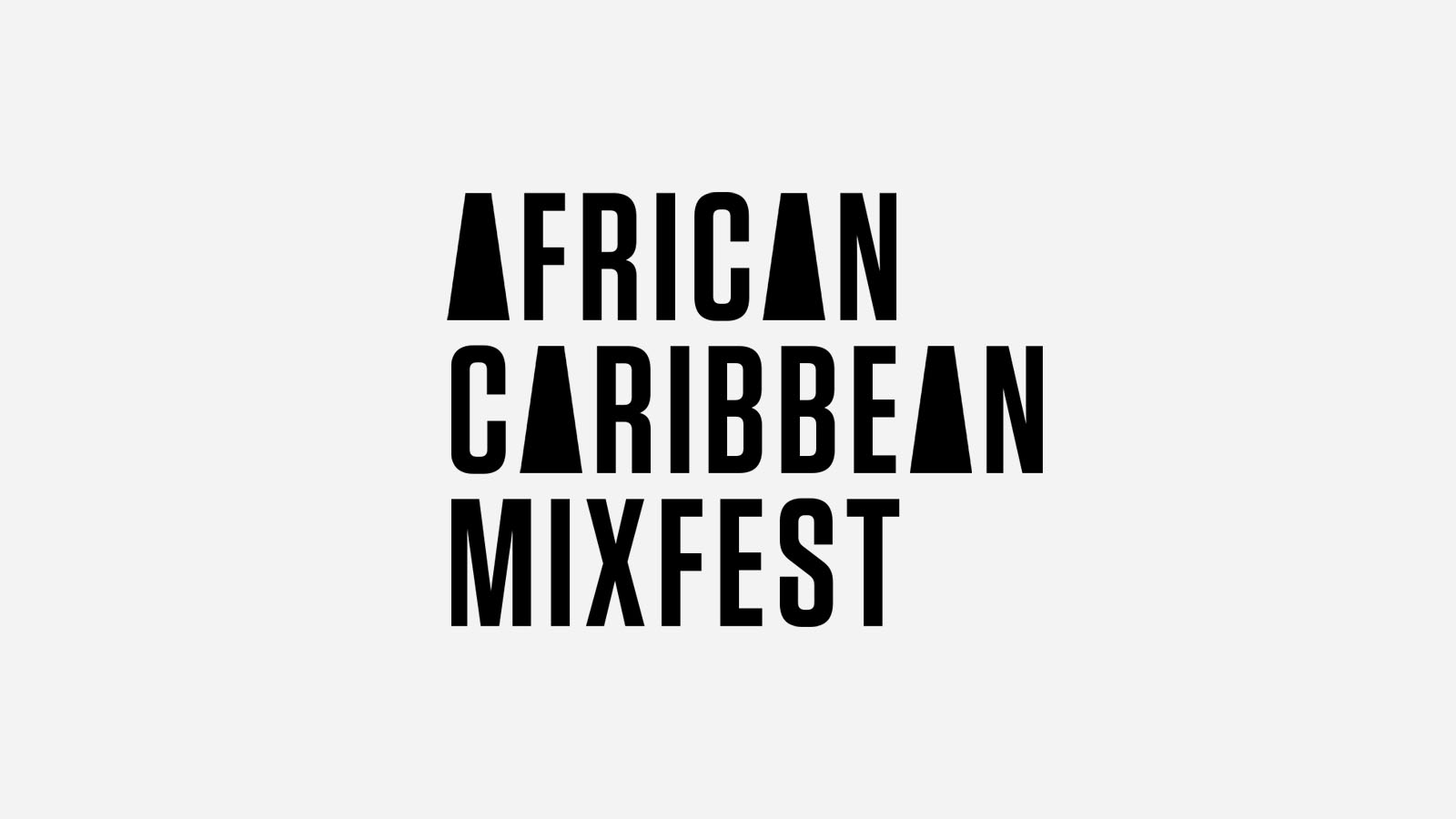 MixFest 2021
We're thrilled to present virtual readings of full-length plays by France-Luce Benson, Guadalís Del Carmen and Kwame Kwei-Armah; short plays by Jeff Augustin, Jasmine Lee-Jones and Whitney White, and three short commissioned plays by Julissa Contreras, Dane Figueroa Edidi and Patrice Johnson Chevannes! Plus, join for two panel discussions.
Reservations are free, but required.
At Atlantic, we're committed to connecting deeply and authentically with audiences from a broad range of economic backgrounds, ages, ethnicities, and perspectives. To further that commitment particularly in light of the current health crisis, we're continuing to provide many of our offerings like MixFest free of charge. As a non-profit theater company, we have always relied on our community of supporters. But today, we need them more than ever.
If you can, we hope you'll add a donation to your reservation for MixFest.
A gift of any size would go a long way in supporting our work with artists and sustaining accessible programming while we weather these challenging times. Thank you for your consideration!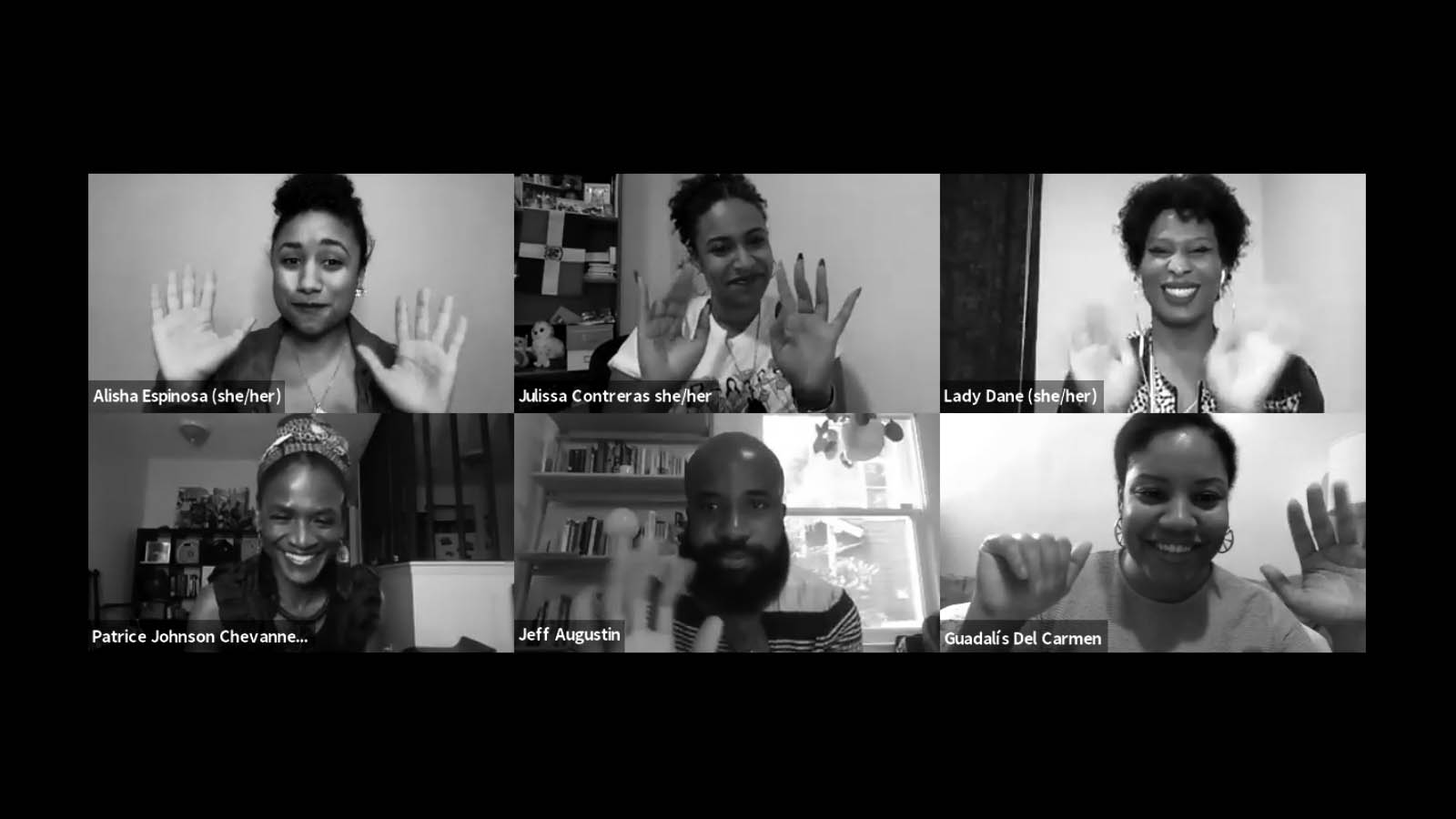 MEET THE WRITERS
Moderated by Alisha Espinosa
Tuesday, January 19 | 6 PM ET
African Caribbean MixFest kicked off with a soul-filling panel discussion featuring MixFest playwrights Jeff Augustin, Julissa Contreras, Dane Figueroa Edidi and Patrice Johnson Chevannes, moderated by Alisha Espinosa. Learn more about the talented writers whose work will be featured in our evening of short plays on January 26 by clicking the link below!
---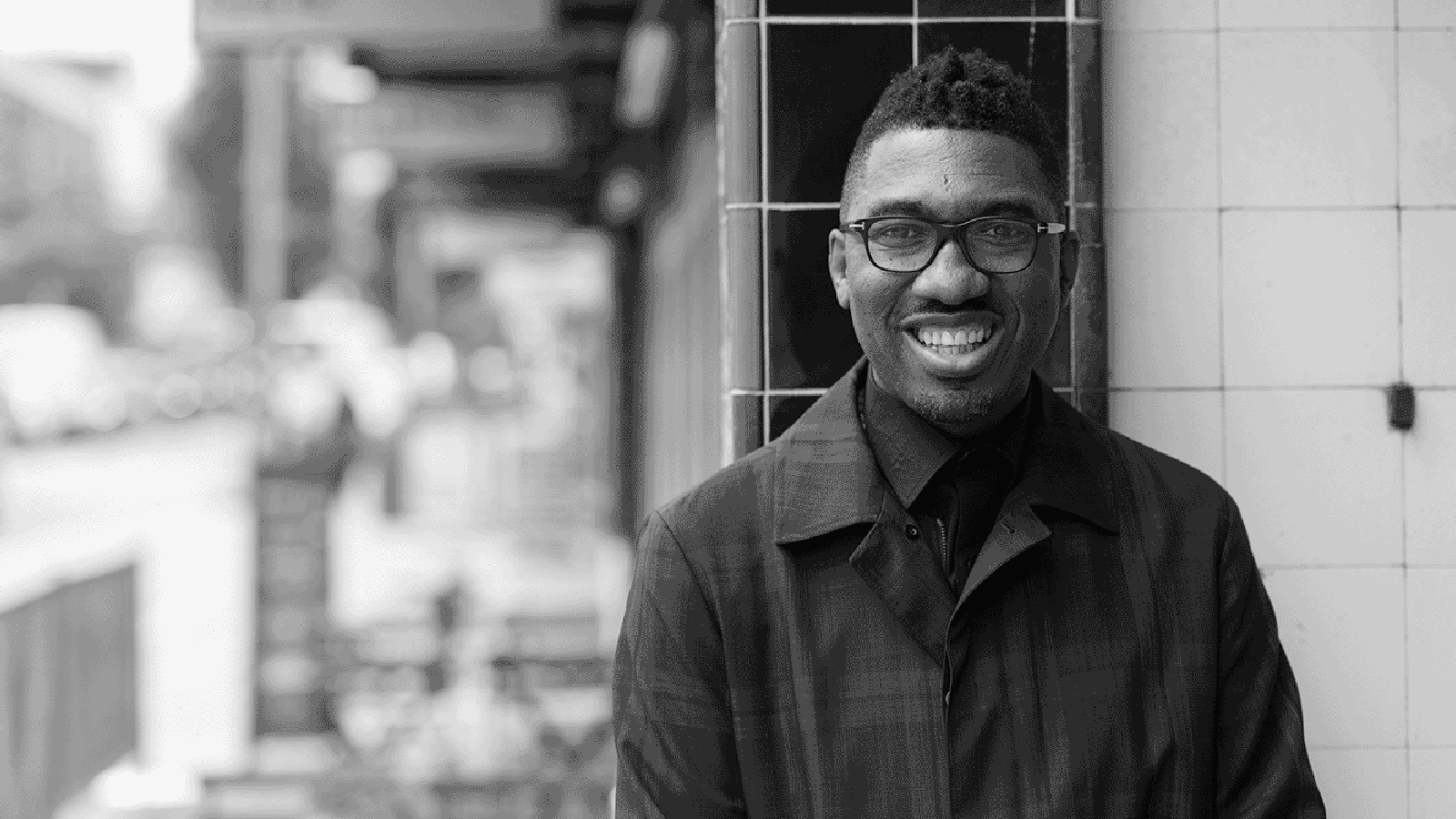 LET THERE BE LOVE
by Kwame Kwei-Armah
directed by Reggie D. White
featuring Marin Ireland, Kevin Mambo & Renika Williams
Thursday, January 21 | 6PM ET
Available through January 25, 6pm ET
Let There Be Love tells the story of Alfred, a cantankerous and aging West Indian immigrant living in London, who has managed to alienate all those around him-including his equally headstrong daughter, with whom he rarely sees eye to eye. When an idealistic young Polish caregiver, new to the country, is assigned to look after him, he experiences a powerful reckoning with his past.
---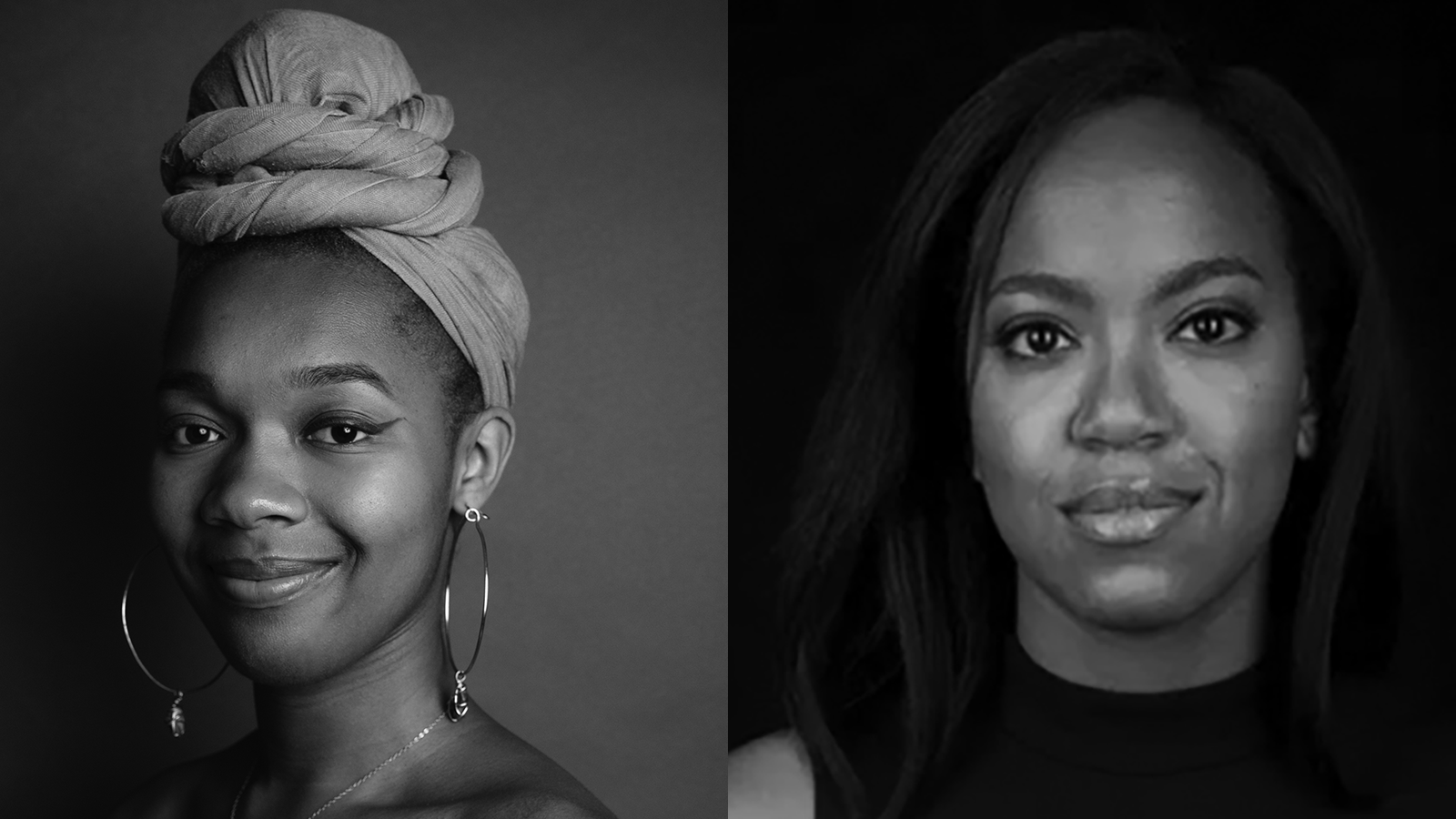 MIXFEST DOUBLE BILL!
directed by Dominique Rider
Friday, January 22 | 6 PM ET
Available through January 26, 6pm ET

A double bill of new work by two thrilling writers from either side of the Atlantic. In her solo piece, Evening Standard Award winner Jasmine Lee-Jones explores the language of love from 1476 to now. Obie and Lily Award-winning Whitney White's two-hander is set in a holding room of a space ship and the conversations inside start to feel frighteningly familiar.
I USED TO LOVE H.E.R.
by Jasmine Lee-Jones
ABDUCTION
by Whitney White
featuring Amara Brady & Travis Artz

---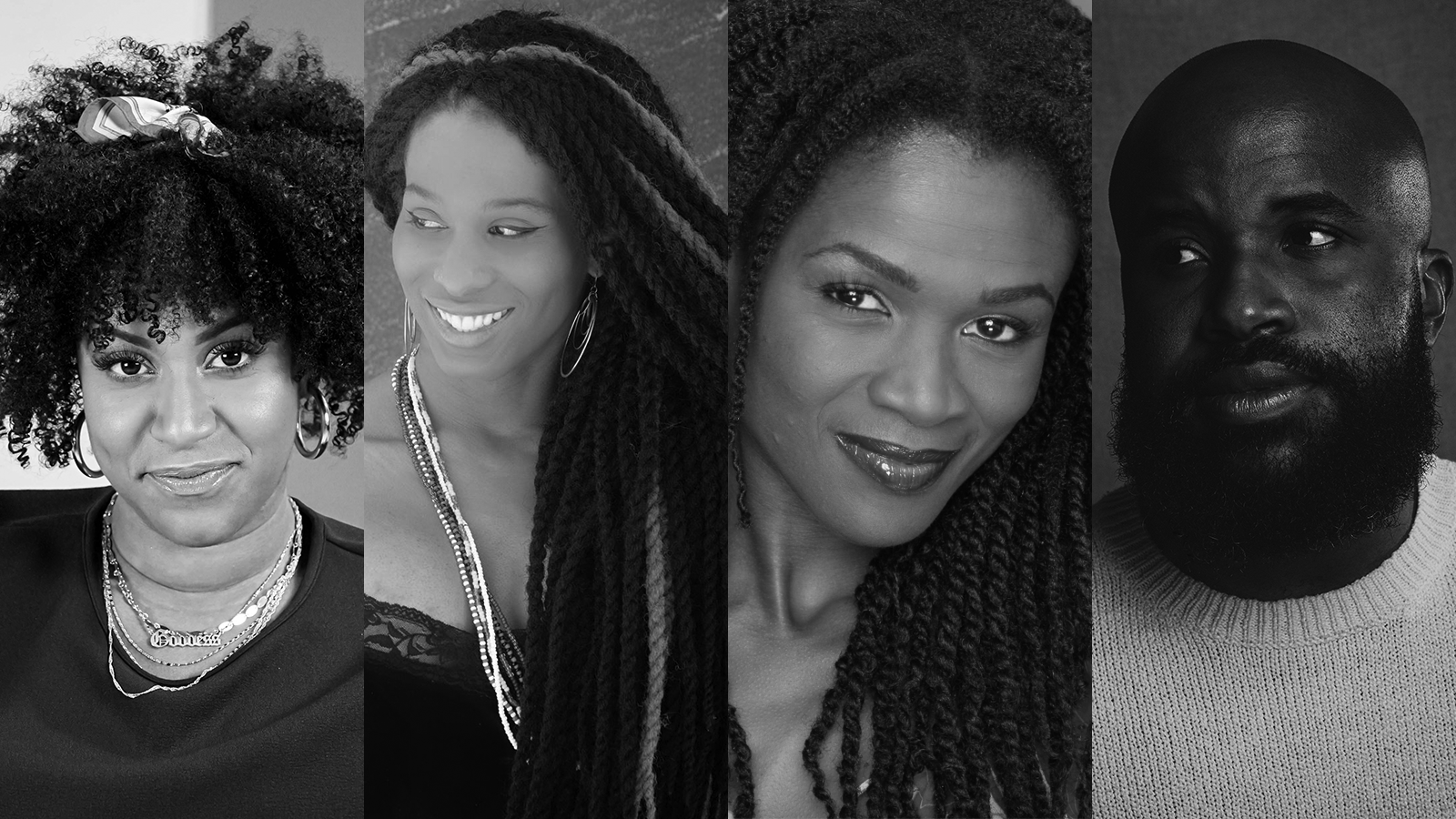 A COLLECTION OF SHORT PLAYS
directed by Danielle A. Drakes
featuring Betsy Aidem, Segun Akande, Patrice Johnson Chevannes, Dane Figueroa Edidi, Chris Herbie Holland, Russell G Jones, L Morgan Lee, Michael Luwoye, Mirirai Sithole, TL Thompson & Marquise Vilsón
Tuesday, January 26 | 6 PM ET
Available through January 30, 6pm ET

Join us for readings of three commissioned short plays by Julissa Contreras, Dane Figueroa Edidi and Patrice Johnson Chevannes, plus a short play by Jeff Augustin.
---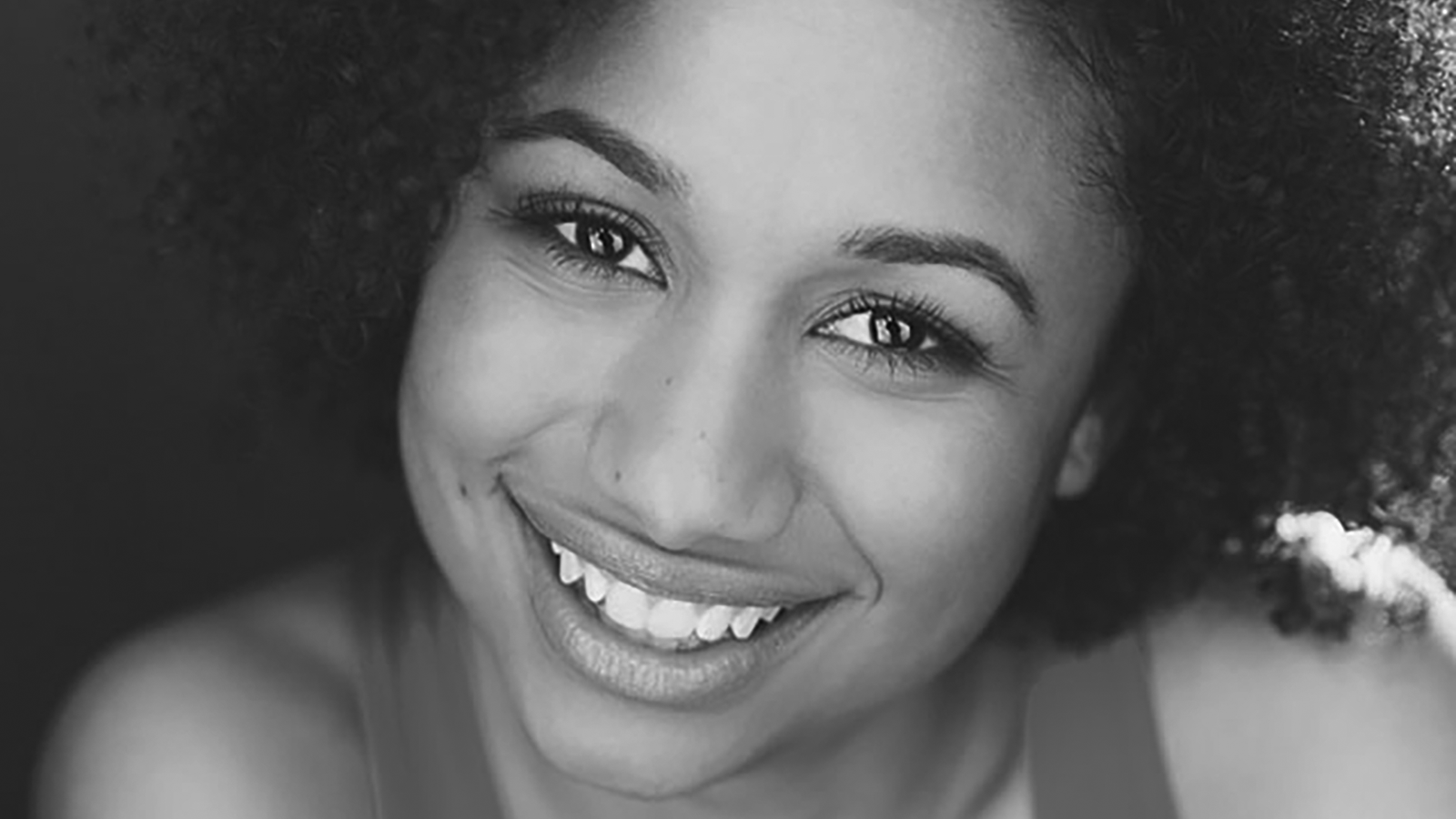 WHO IS THE CARIBBEAN IN AMERICA TODAY?
A Panel Moderated by Alisha Espinosa
Wednesday, January 27 | 6 PM ET
Hear from experts as they address this question through the lens of Caribbean history and the critical issues facing the African Caribbean community today, such as sex tourism, the effects of general tourism, and environmental concerns. Our panel of thinkers will also explore matters of leadership and the role of art in Caribbean culture.
---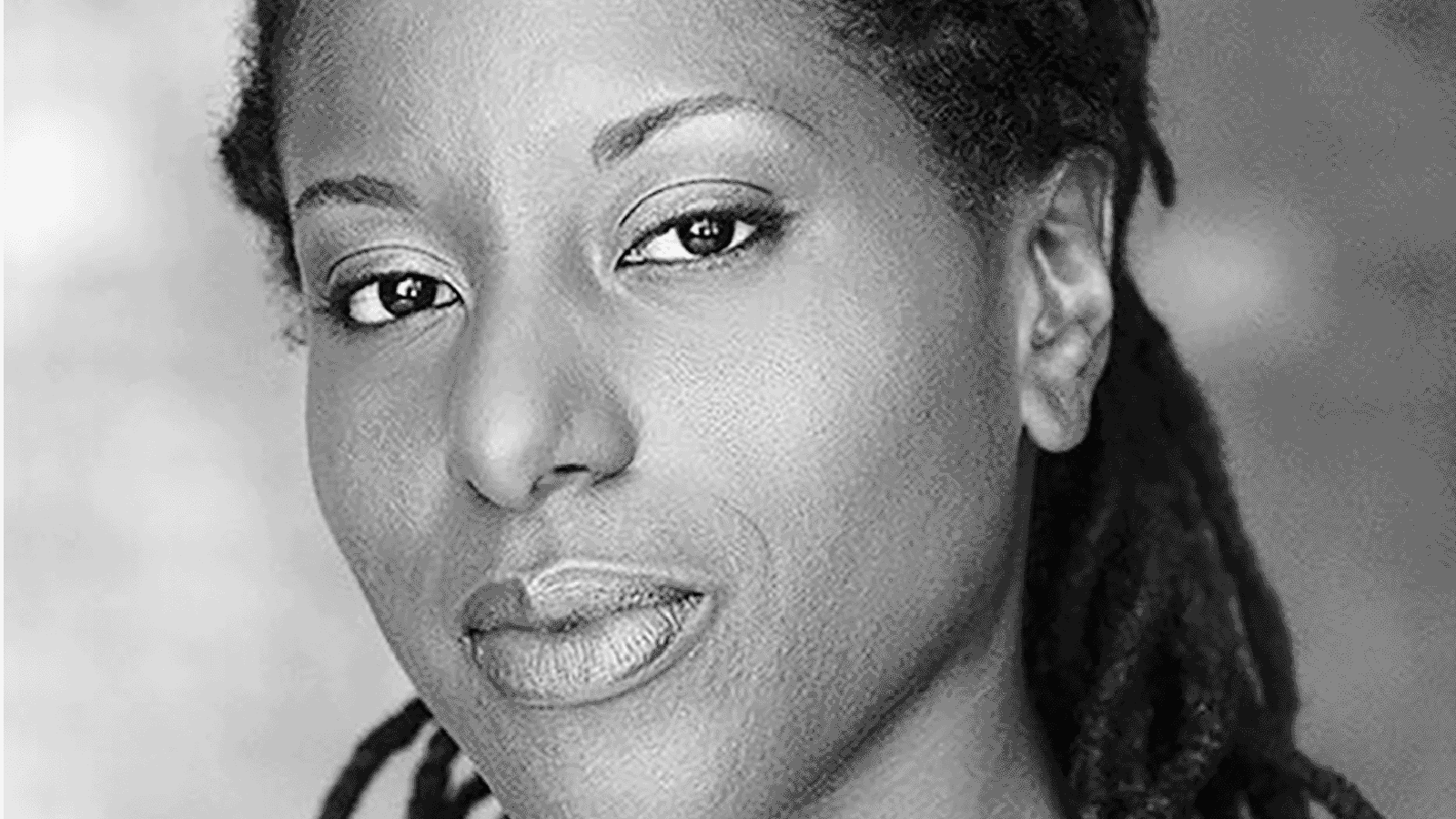 TIGRESS OF SAN DOMINGUE
by France-Luce Benson
directed by Awoye Timpo
featuring China Brickey, Safiya Fredericks, Dan Hopman, Fedna Jacquet, Russell G. Jones, Guyviaud Joseph, Margaret Odette & Bechir Sylvain

Thursday, January 28 | 6 PM ET
Available through February 1, 6pm ET

Part II of Benson's Haitian Revolution trilogy Deux Femmes on the Edge de la Revolution, Tigress of San Domingue continues the journey of Cécile, an enslaved African healer turned rebel soldier, and Valentine, a French expat caught between two worlds. As Toussaint L'Ouverture and Jean-Jacques Dessalines continue the fight for freedom and equality, Cécile, rises up the military ranks. Driven by a dangerous combination of trauma and ambition, she must choose between her obligation to family, and their allegiance to the new nation rising from the ashes.
This reading was generously underwritten by Diane M. Miller.
---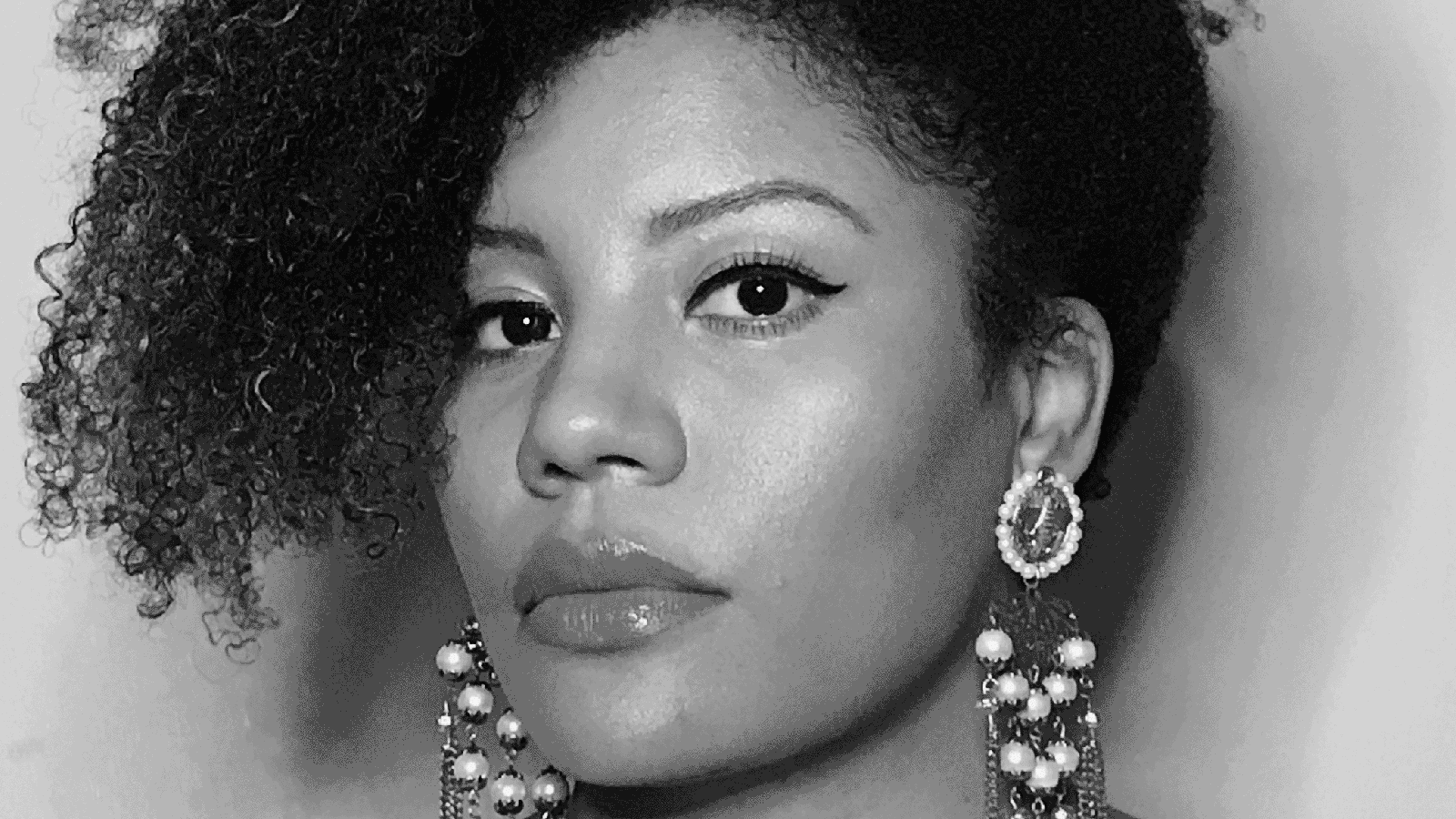 A SHERO'S JOURNEY OR WHAT ANACAONA AND YEMAYÁ TAUGHT ME
by Guadalís Del Carmen
directed by Awoye Timpo
featuring David Anzuelo, Christopher Cassarino, Ricardo Chavira, Patrice Johnson Chevannes, Cindy De La Cruz, Jesus E. Martinez, Adesola Osakalumi & Judy Reyes

Friday, January 29 | 6 PM ET
Available through February 2, 6pm ET

Zoila has had her entire life planned and laid out for her by her family and society. She finds herself at a crossroads when she falls in love with a friend from the past. When tragedy hits, she decides to risk it all. Leaving everything behind, she meets two ancestral sheroes and together they embark on a journey that makes Zoila question everything she was taught.
Special thanks to Mary Kathryn Nagle, Kyla Garcia and Irka Mateo.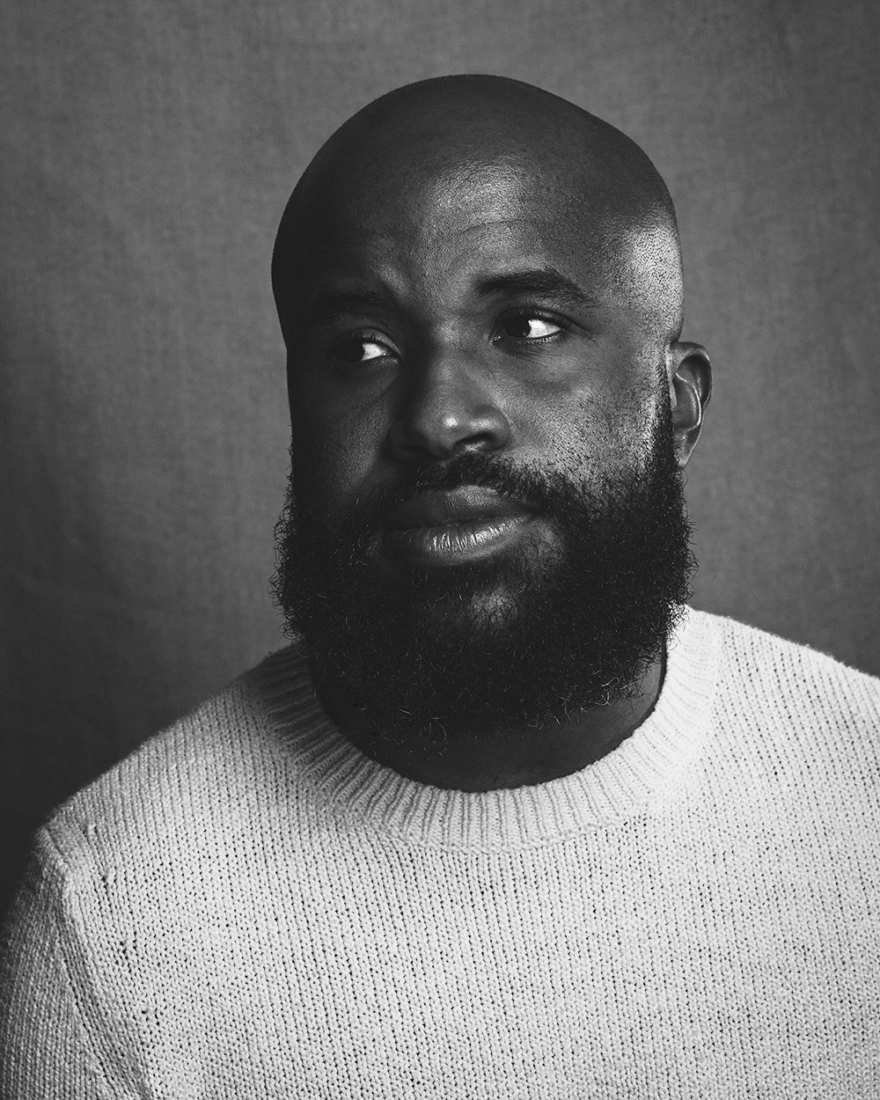 Jeff Augustin
Playwright
JEFF AUGUSTIN is a Miami born playwright. His plays include Where the Mountain Meets the Sea (Humana Festival of New American Plays); The New Englanders (Manhattan Theatre Club); Little Children Dream of God (Roundabout Theatre Company); The Last Tiger in Haiti (La Jolla Playhouse and Berkeley Rep) and Cry Old Kingdom (Humana Festival). He translated Our Town into Haitian Creole for Miami New Drama's multilingual production. Jeff was the Shank Playwright-in-Residence at Playwrights Horizons and the inaugural Tow Foundation Playwright-in-Residence at Roundabout. He is an alumni of the New York Theatre Workshop 2050 Fellowship; Rita Goldberg Playwright's Workshop at the Lark; and The Working Farm at SPACE on Ryder Farm. Jeff is currently under commission from Manhattan Theatre Club and La Jolla Playhouse. TV Credits: Claws (TNT); The Morning Show (Apple) and The Good Lord Bird (Showtime). Current projects in development with Fox Searchlight; Netflix; and Film4. BA: Boston College, MFA: UC San Diego.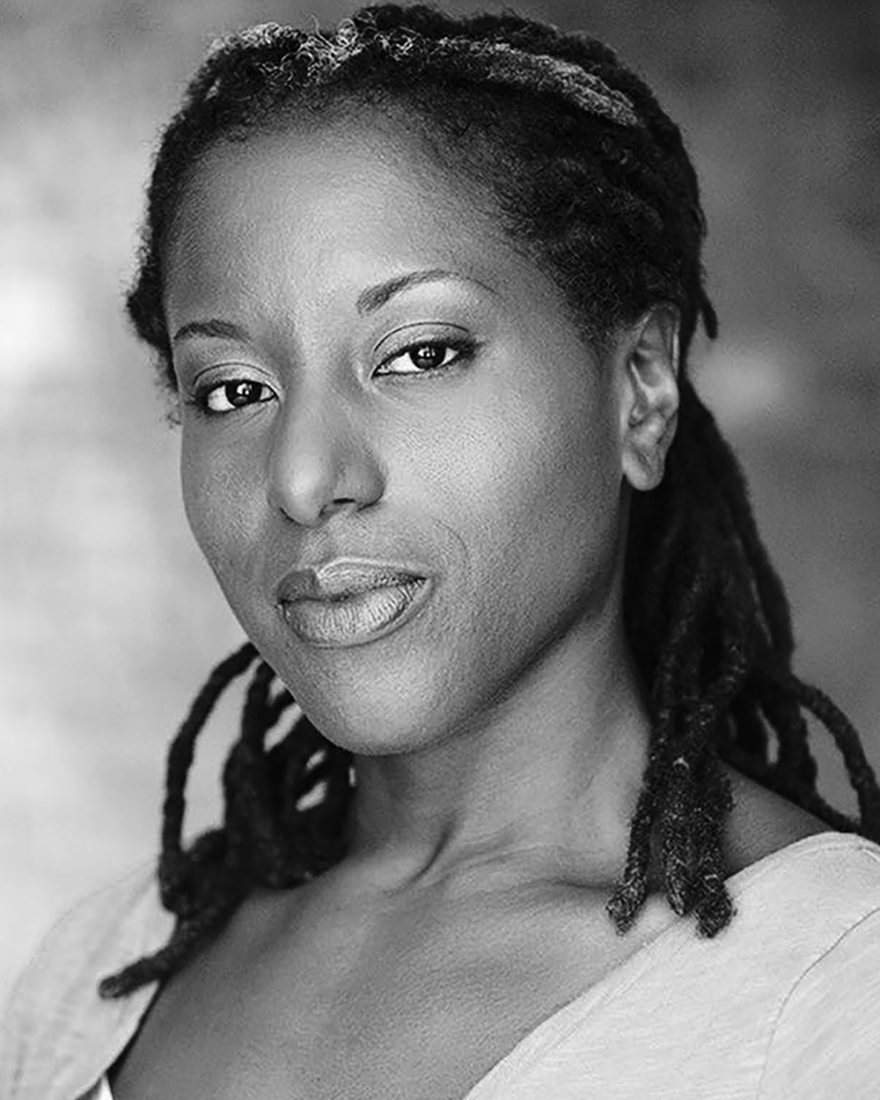 France-Luce Benson
Playwright
FRANCE-LUCE BENSON. As a playwright and arts educator, France-Luce Benson was named "Someone to Watch" in 2019 by American Theatre magazine, and her play Talking Peace topped the list of most impactful plays in the Together L.A.: ATLA Virtual Theatre Festival. Tigress of San Domingue, the second in her trilogy about the Haitian Revolution, was named a finalist of the Bay Area Playwrights Festival 2020, and was selected for The Playwrights Center's Afro Atlantic Playwrights Festival. She is a recipient of a Miranda Family Foundation grant for her play Detained, an Alfred P. Sloan Foundation New Play Commission for her play The Devil's Salt, and a Princess Grace Award runner up for Boat People. Additional honors include: Zoetrope Grand Prize for her screenplay Caroline's Wedding; Dramatists Guild Fellow 2016-17, Sam French OOB Festival Winner, NNPN Award for Risen from the Dough, and three-time Kilroy List Honorable Mention. Residencies include Djerassi, the Camargo Foundation in France, and Instituto Sacatar in Bahia, Brazil. Her plays have had productions, workshops, and readings at Oregon Shakespeare Festival, Crossroads Theatre New Jersey, City Theatre of Miami, The Playwrights Center in Minneapolis, Loyola Marymount University, Global Black Voices in London, and in New York: New Black Fest at The Lark, The Billy Holiday Theatre, and the Ensemble Studio Theatre New York, where she is a company member. She's been published by Sam French and Routledge Press. After graduating from FIU, she went on to earn an MFA in Dramatic Writing from Carnegie Mellon University. Teaching appointments have included UCLA Extension, St. Johns University, and Columbia University. She is currently based on Los Angeles, California where she serves as the Community Engagement Coordinator at The Fountain Theatre.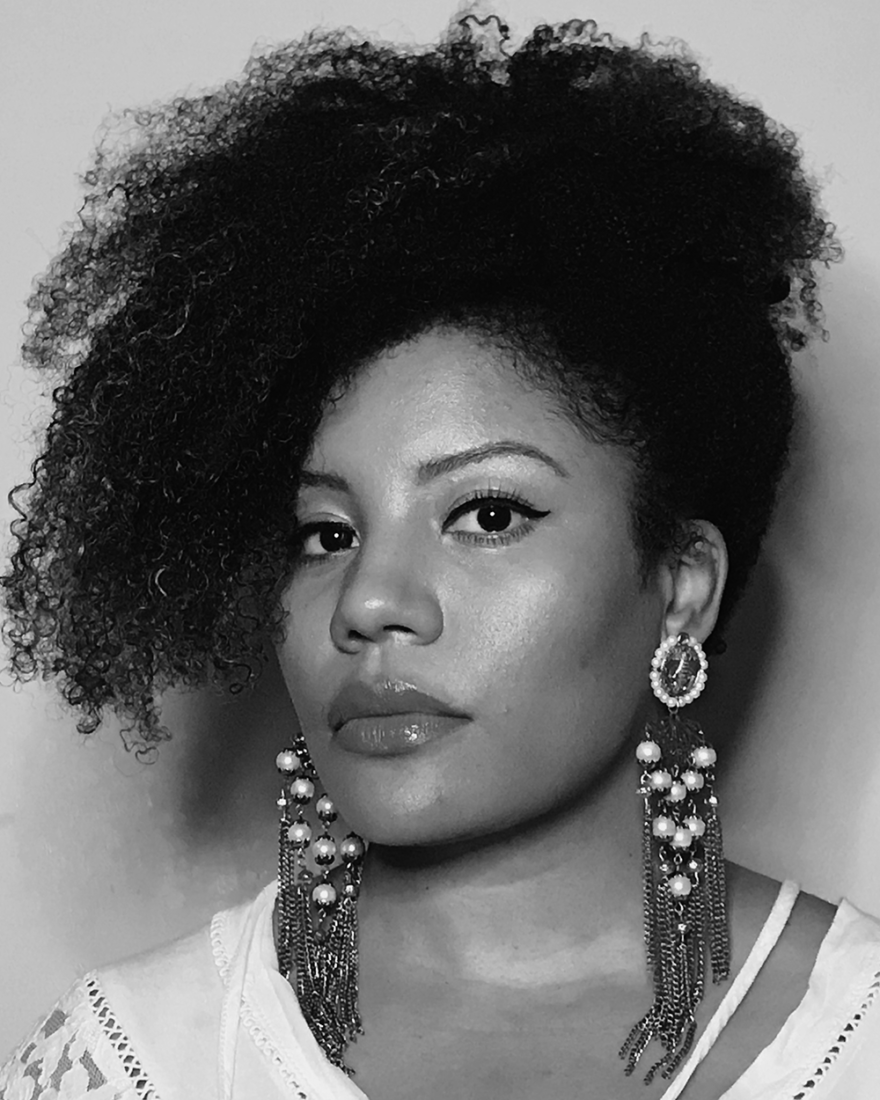 Guadalis del Carmen
Playwright, Co-Producer
GUADALÍS DEL CARMEN is an Ars Nova Resident Artist and Co-Artistic Director of the Latinx Playwrights Circle NYC. Her plays include Not For Sale (UrbanTheater Company, Jeff Award New Play Nominee 2019), My Father's Keeper (part of Steppenwolf Theatre's The Mix, The Kilroys Honorable Mention 2019), Bees and Honey (The Kilroys List 2019, LAByrinth Theater/The SOL Project 2020 production postponed due to COVID-19), Daughters of the Rebellion (Montclair State University 2019, The Kilroys Honorable Mention 2017, 50Playwrights Project Best Unproduced Latinx Plays 2017), A Shero's Journey or What Anacaona and Yemayá Taught Me (Yale Magazine 2019, The Parsnip Ship Podcast Season 4), Blowout (Aguijón Theater 2013). She has performed as an actor in Chicago, NYC, and most recently The Repertory of St. Louis in Luis Alfaro's Mojada: A Medea in Los Angeles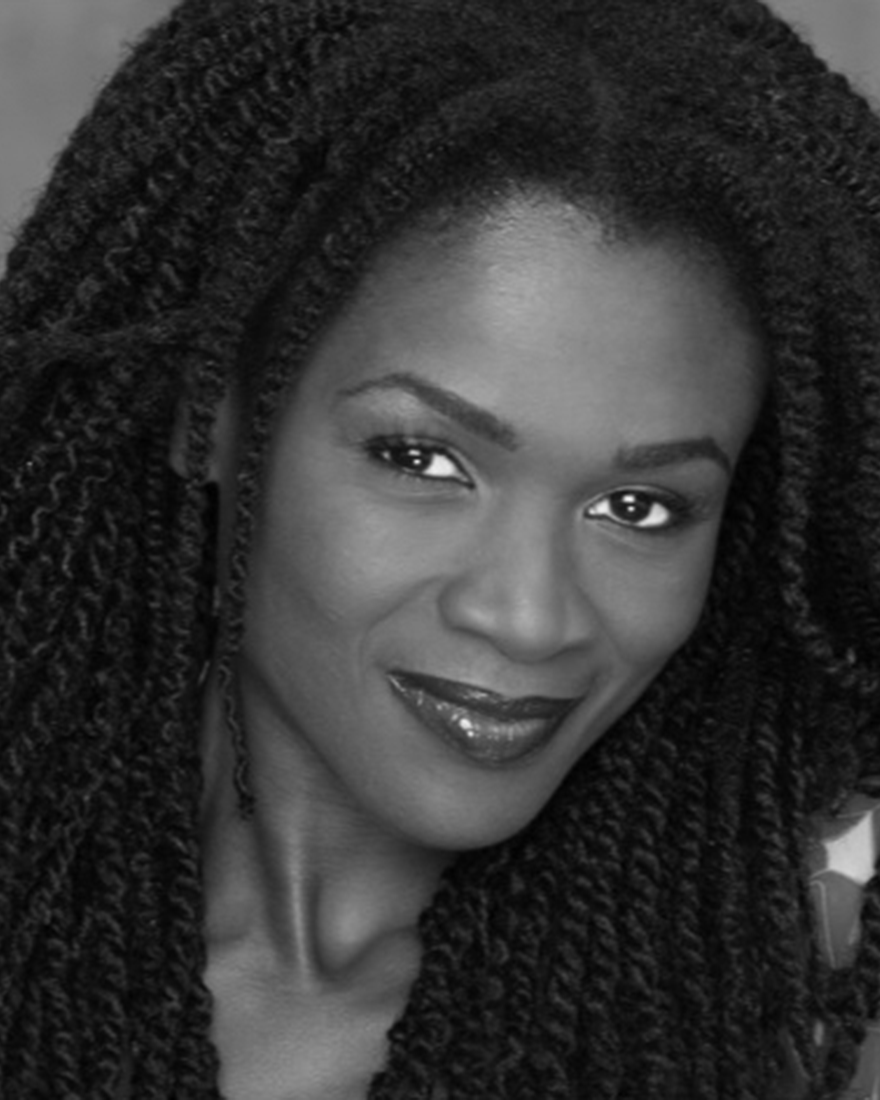 Patrice Johnson Chevannes
Playwright & Actor
PATRICE JOHNSON CHEVANNES is an award-winning, Brooklyn-based filmmaker, actress, writer, educator, director and the founder and executive producer of God-and-all-o-wee Productions. She was born in Jamaica, West Indies, grew up in New York City and started her undergraduate career at Cornell University, where she discovered that acting and not engineering was her calling. Leaving Cornell behind she began studying acting at The City College of New York (CUNY), graduating Phi Beta Kappa, with a Bachelors of Fine Arts. From there, she began a vibrant and multifaceted career, which included acting in numerous plays on and off Broadway. She has shared the stage with acclaimed actors such as Academy Award Nominees, Liam Neeson and Laura Linney in The Crucible and Sir Patrick Stewart, opposite whom she played Desdemona, in Othello. Patrice also has collaborated with acclaimed directors such as Sir Richard Eyre (former Artistic Director of the Royal Shakespeare Company) with whom she did Racing Demon and The Crucible on Broadway; Sir Trevor Nunn (former Artistic Director for the RSC and Tony Award winning director of Cats) on Shakespeare's Pericles at Theater For A New Audience "TFANA"; Sir Michael Boyd (former Artistic Director of the RSC) on Tamburlaine at TFANA; John Ortiz (Artistic Director of The LAByrinth Theater Company) on Pulitzer Prize winning playwright, Stephen Adly Guirgis', Halfway Bitches Go Straight To Heaven, a co-production with The LAByrinth Theater and Atlantic Theater Company; Awoye Timpo and Loretta Greco, on runboyrun/In Old Age, two plays in Mfoniso Udofia's, Ufot Cycle at NYTW; Robert O'Hara on Henry V with The Public Theater's Mobil Unit; Peter Sellars (acclaimed director and educator) at The Venice Biennale International Festival of Theater; Rebecca Taichman (Tony Award Winner, Indecent) on Danai Gurira's Familiar at Yale Repertory; Jude Kelly (Artistic Director of the Southbank Centre in London and Cultural Curator of the 2012 London Olympics) on Othello; Anne Bogart and Julia Wolfe (Pulitzer for Music) on Steel Hammer with SITI Company. She has also worked with Awoye Timpo on two of Ngozi Anyanwu's plays, The Homecoming Queen at The Atlantic Theater and Good Grief at The Vineyard Theater. Patrice worked extensively with Kristin Linklater (acclaimed vocal coach, acting teacher and director) and was a part of Kristin's acting company, The Company Of Women. She has been taught by John Barton, co-founder of the RSC, Cicely Berry (world-renowned voice director from the RSC) and Alison Bomber(voice coach currently with the RSC). In 2020, Patrice garnered Drama Desk and Drama League nominations for her work in runboyrun/In Old Age, and an Audelco nomination for her role in, Halfway Bitches Go Straight To Heaven. Patrice can be seen in the NetFlix drama, Chambers, starring Uma Thurman and Tony Goldwyn, the Emmy Award winning POSE F/X Season 2 starring Billy Porter, and SHRILL on Hulu, Season 2 starring SNL's Aidy Bryant. Patrice recently joined the faculty of The New School, where she teaches acting in The School of Drama at The College of Performing Arts.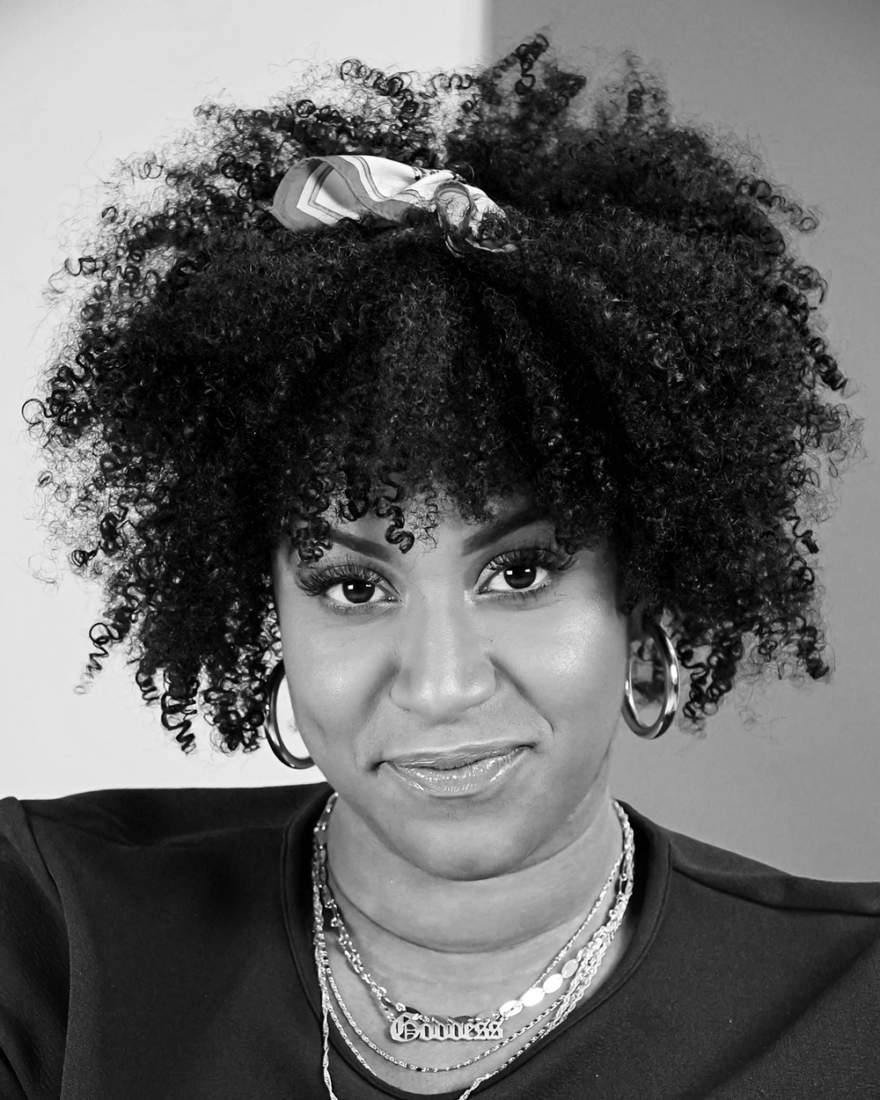 Julissa Contreras
Playwright
JULISSA CONTRERAS. Dominicana from the Bronx, is a creator of the "Ladies Who Bronche" podcast and the YouTube hit "Shit Spanish Girls Say". She is a writer, poet, actor, and innovator. Julissa worked in the nonprofit industry for over 10 years both in theatrical and youth development capacities and continues to bridge the two worlds to create dialogue and art that reflects society's overlooked voices through advocacy. In all of her work, Julissa focuses on elevating necessary dialogue through creating connected experiences. Most recently, Julissa worked with Miguel Mckelvey at WeWork developing and managing Impact and DEI programming.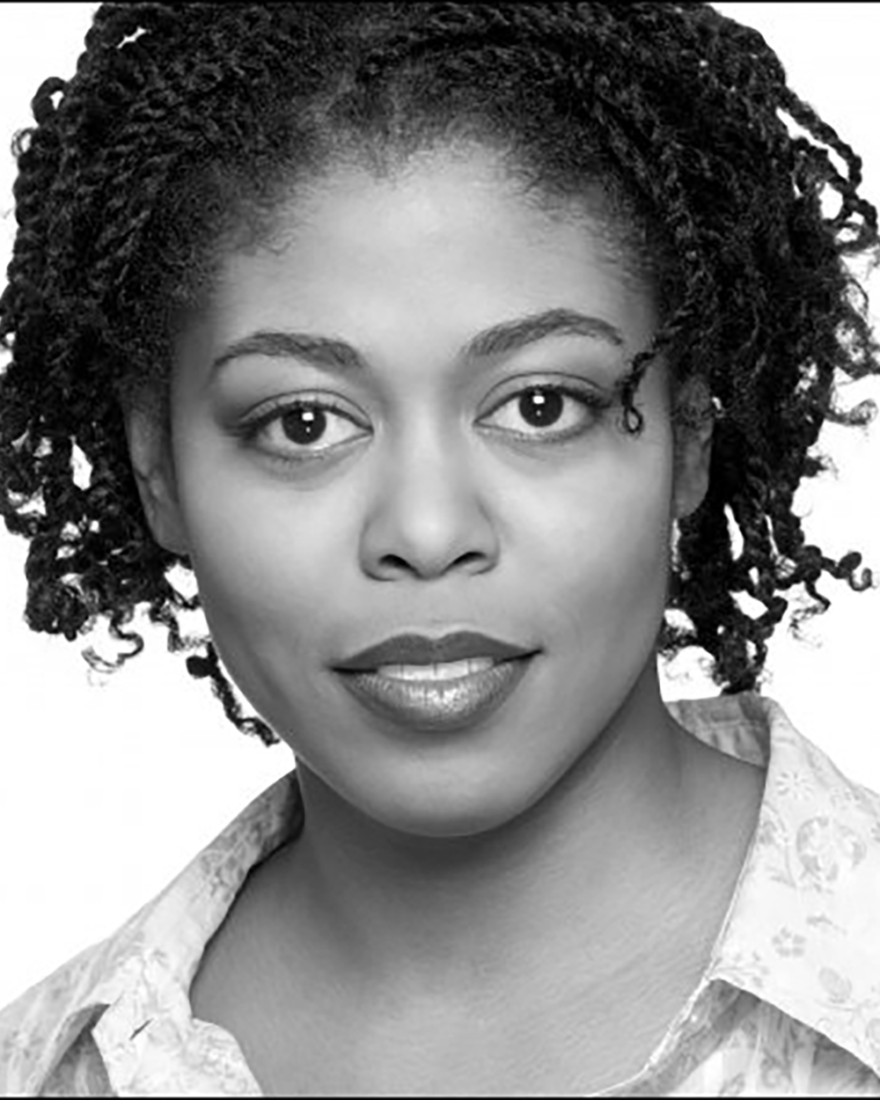 Danielle A. Drakes
Director
DANIELLE A. DRAKES (Director) is a multi-faceted theatre professional with extensive experience in performance, directing and arts administration. Born in Queens, NY to a Panamanian father, Drakes has lived and worked in Washington, DC area theatre for 15 years. Most recently, she directed the DC regional premiere of Kill Move Paradise at Rep Stage (MD). Additionally, she developed and directed the world premiere of Theater Alliance's acclaimed Klytmnestra: An Epic Slam Poem. A dynamic retelling of the classic tale written to vindicate a mother slain by her own son's hand. Her work on Klytmnestra earned her a Helen Hayes nod for outstanding direction. Additional DC professional credits include Theater Alliance, The Kennedy Center, and Ford's Theatre, where she originated the role of Elizabeth Keckley in History on Foot (recipient of the Helen Hayes, The Washington Post Award). Ms. Drakes is a proud member of Actors' Equity Association and the Stage Directors and Choreographers Society. She received her MFA from The Catholic University of America and is an Artist of the Spirit certified Life, Energetic and Spiritual Coach. To learn more visit www.mizdakescreates.com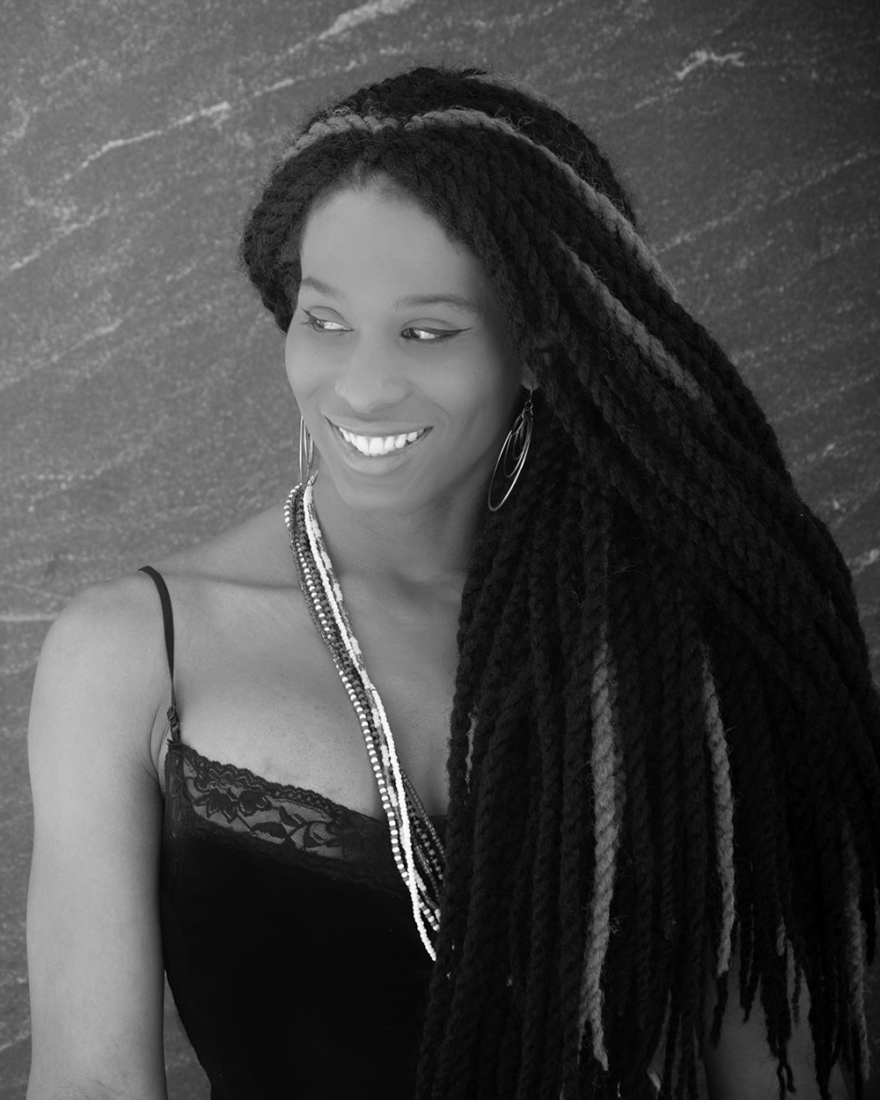 Dane Figueroa Edidi
Playwright & Actor
DANE FIGUEROA EDIDI. Dubbed the Ancient Jazz Priestess of Mother Africa, Lady Dane Figueroa Edidi is a Black Nigerian, Cuban, Indigenous, American Performance Artist, A Helen Hayes nominated actress, Author, Educator, Speech Writer, a Helen Hayes Award winning Playwright (Klytmnestra: An Epic Slam Poem (2020), For Black Trans Girls…, Ghost/Writer, The Diaz Family Talent Show, Quest of The Reed Marsh Daughter, The Dance of Memories), Advocate, Dramaturg, a 2x Helen Hayes Award Nominated choreographer (2016, 2018) and co-editor of the Black Trans Prayer Book.
She is the founder of The Inanna D Initiatives, which curates, produces and cultivates events and initiatives designed to center and celebrate the work of TGNC Artist of Color.
Considered one of the most prolific artists of our time, she is the first Trans woman of color to be nominated for a Helen Hayes Award (2016), and in DC to publish a work of Fiction (Yemaya's Daughters (2013).
She is the curator and a co-producer of Long Wharf Theater's Black Trans Women At The Center: An Evening of Short Plays.
Her radio play, Quest of The Reed Marsh Daughter, can be heard on the Girl Tale's Podcast, and her play The Diaz Family Talent Show can be read on the Play at Home Website.
She was featured as Patra in King Ester and acted as a story consultant for the series. She wrote episode 9 (Refuge) of Round House Theater's web series Homebound, and was one of the writers for Arena Stage's short film The 51st State.
www.LadyDaneFE.com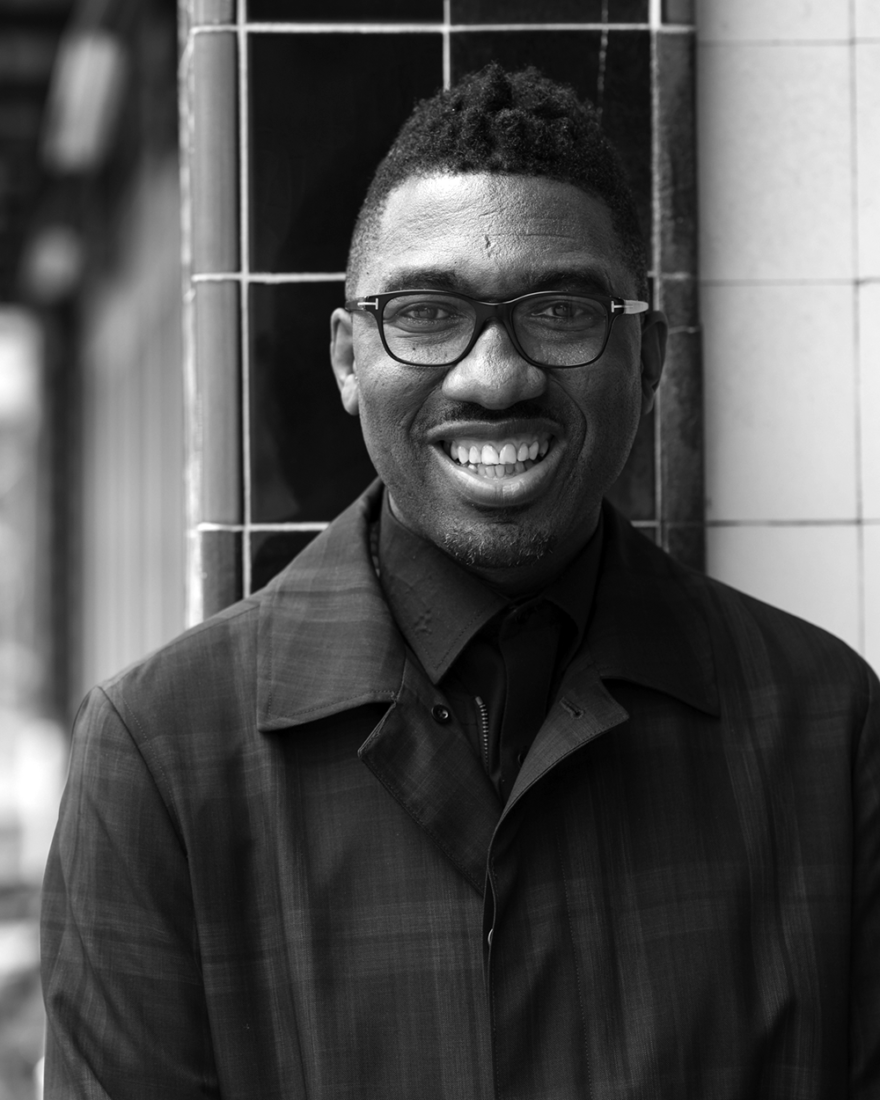 Kwame Kwei-Armah
Playwright, Co-Producer
KWAME KWEI-ARMAH is Artistic Director of the Young Vic theatre. He was Artistic Director of Baltimore Centerstage (2011-18) and Artistic Director of the Festival of BlackArts and Culture, Senegal(2010), where he wrote and directed the opening ceremony at Senghor stadium. As a playwright, Kwame was the first AfricanCaribbean to have a play produced in London's West End (Elmina's Kitchen). His triptych of plays was produced at the National Theatre, where he later created the online resource The Black Play Archive. Kwame was Chancellor of the University of the Arts, London (2010-2015), isPatron of Ballet Black, The Black Cultural Archives, and Chair of Warwick Arts Centre Advisory Board. Kwame was awarded an OBE for Services to Drama in 2011, and in 2020 listed as one of 100 Great Black Britons.
Jasmine Lee-Jones
Playwright & Actor
JASMINE LEE-JONES is an actor and writer based in North London. Her first full-length play Seven Methods of Killing Kylie Jenner opened at The Royal Court in July 2019 and won the 2019 Evening Standard Award for Most Promising Playwright, the 2019 Stage Debut Award for Best Writer, the 2019 Alfred Fagon Award, the 2020 Critics' Circle Theatre Award for Most Promising Playwright, and won the European New Talent Drama Award 2020. Other writing credits include My White Best Friend (Bunker Theatre, 2019), Curious… (Guildhall/Brainchild), Dark Matter (Beyond the Court), Say Her Name, Drinking Concrete [co-writer] (Open Court). Training includes Royal Court Supergroup (2018-2019), Guildhall School of Music and Drama (2016-2019), the BBC London Writers' Group (2017), The Andrea Project Writing Group (2017), and Soho Young Writers' Lab (2016). In theatre, she is currently under commission to the Royal Court Theatre, Soho Theatre, Headlong Theatre. Screen work includes a short community-led film in development with the Young Vic, an original TV series with Motive, and adapting a major novel into a TV series for Potboiler/BBC.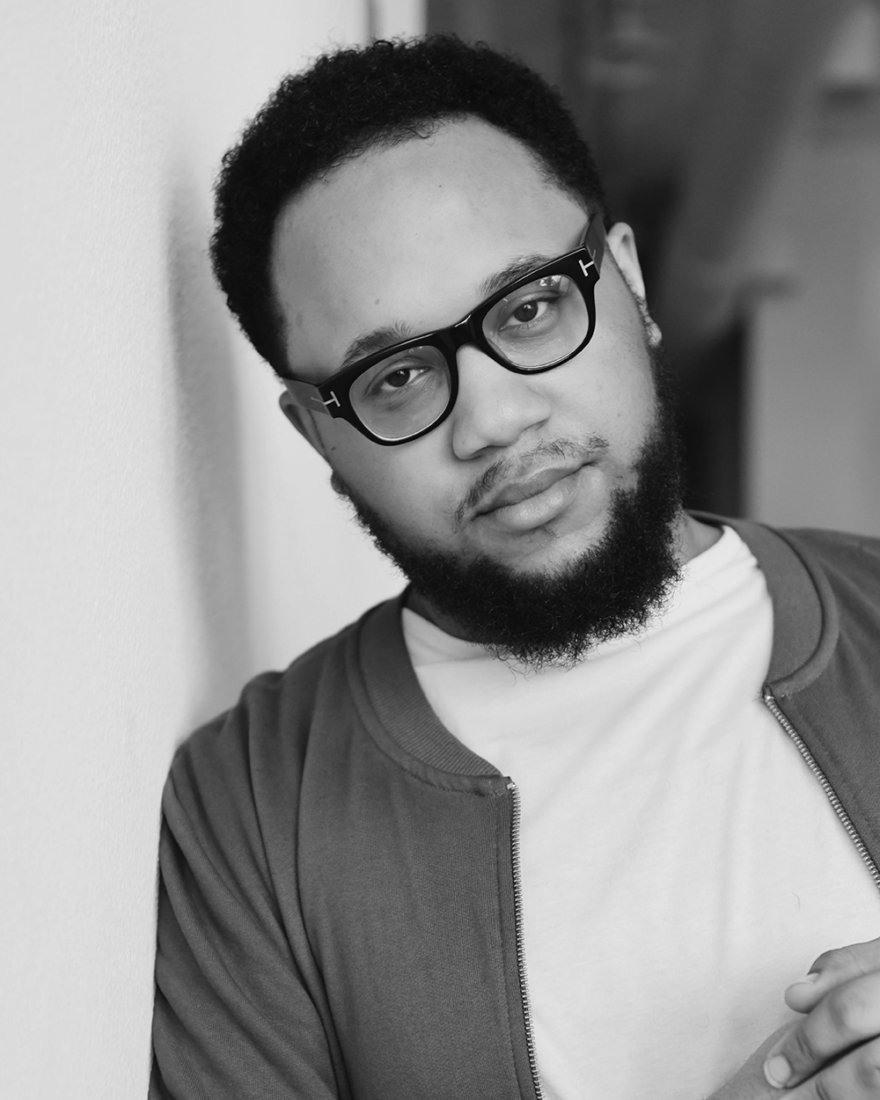 Dominique Rider
Director
DOMINIQUE RIDER is a director and dramaturg based in Brooklyn, New York. They believe in l[i/o]ving like it is the end of the world. Dominique's work is concerned with answering the question: "What is a world unmade by slavery?" They have worked as a director and collaborator at The New Group, Audible, BRIClab, NYU, Harlem9, Ensemble Studio Theatre, The Haiti Cultural Exchange, MCC, The Old Globe, The Lark, Soho Rep, The Atlantic, The Bushwick Starr, Clubbed Thumb, Long Wharf, Flux Theatre Ensemble, WP, and The Movement Theatre Company. They are the director in residence for the National Black Theatre through 2021, a 2021 BRIClab resident artist, a 2019 NAMT directing observer, and an inaugural member of Roundabout Theatre Company's Directing Group. http://www.dominiquerider.com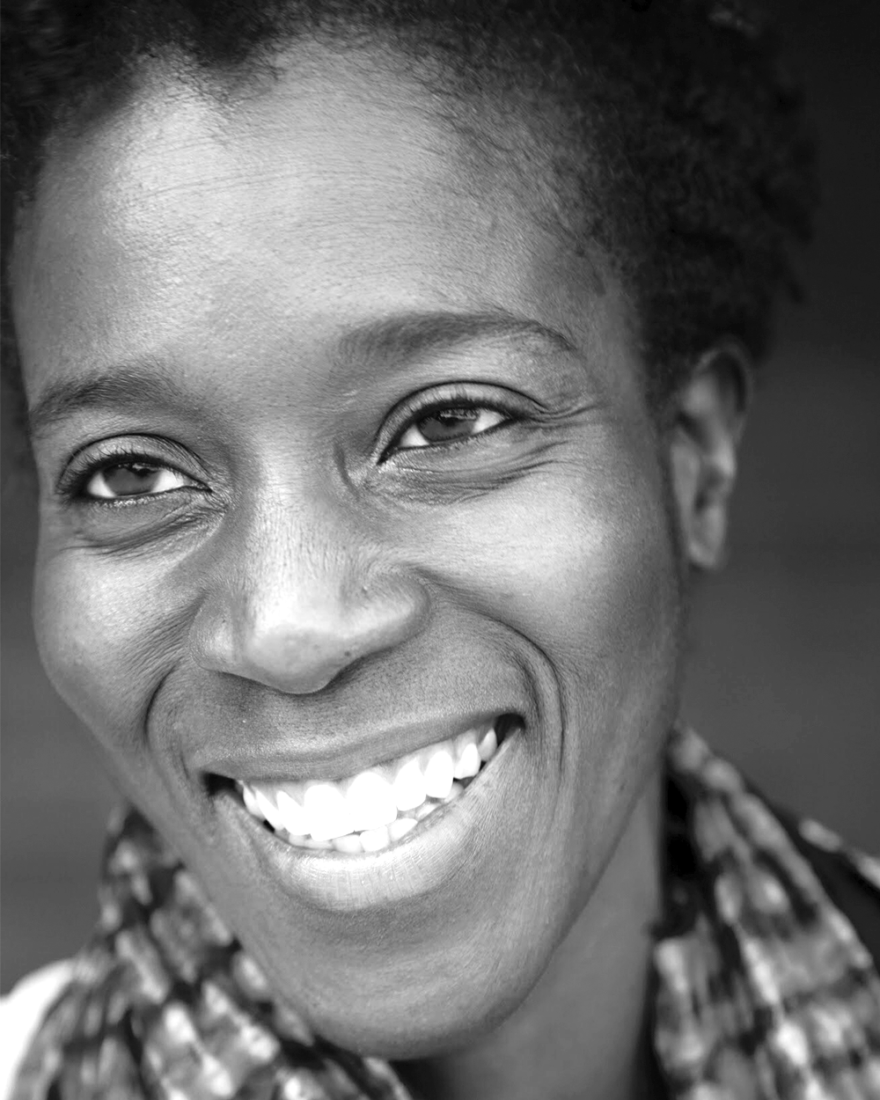 Awoye Timpo
Director
AWOYE TIMPO is a Director and Producer based in Brooklyn, NY. Her work has been seen on stages around the country and in Scotland and South Africa. Her New York directing credits include The Loophole (Public Theater), In Old Age (New York Theatre Workshop), Carnaval(National Black Theatre), Good Grief (Vineyard Theatre and Audible) and The Homecoming Queen (Atlantic Theater Company). Regionally she has directed Pipeline at the Studio Theatre, Paradise Blue at Long Wharf, Everybody Black at Actors Theatre of Louisville and School Girls at Berkeley Rep. Awoye is the Founding Producer of CLASSIX, a series exploring plays by Black writers. Theclassix.org.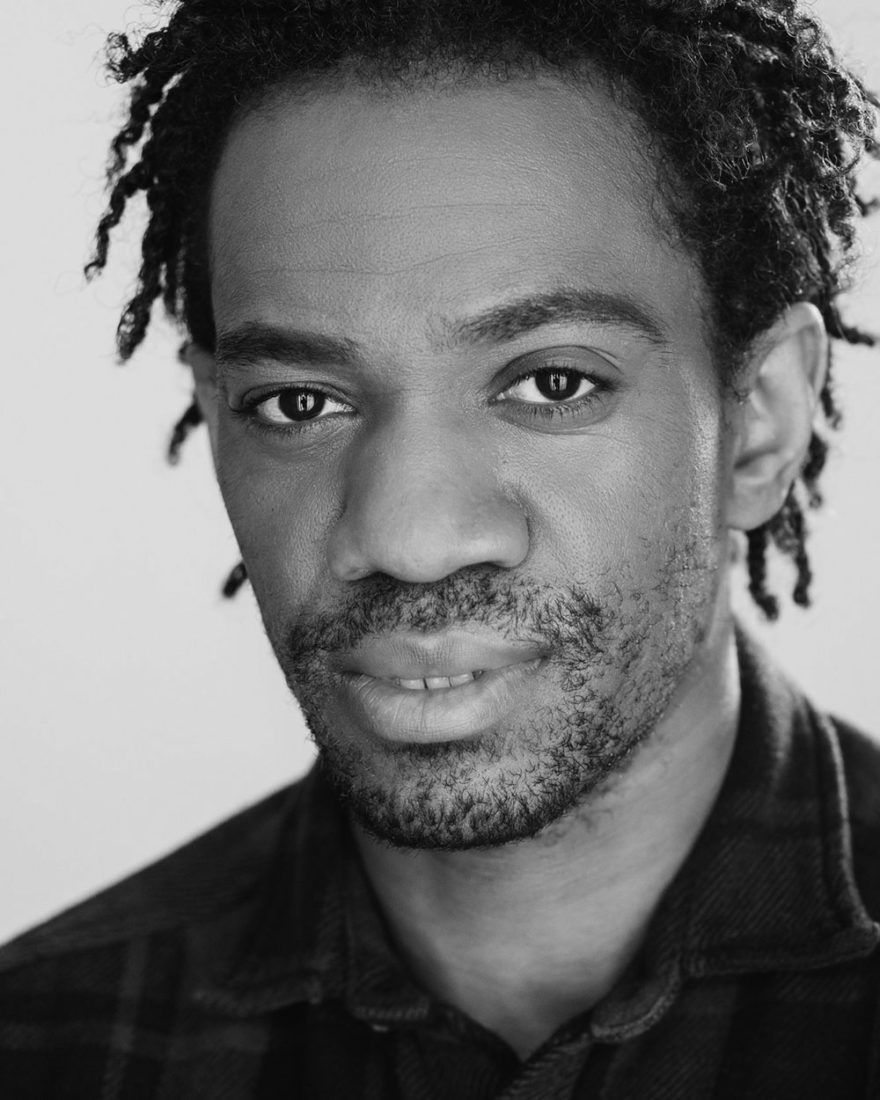 Reggie D. White
Director
REGGIE D. WHITE is a New York-based multidisciplinary artist and educator who most recently appeared in the Vineyard Theatre's virtual piece, Lessons in Survival, which he co-conceived. Before Broadway began its indefinite shutdown, he also appeared in the 11-time Tony-nominated 2-Part epic, The Inheritance. Other acting credits include NYTW, The Public Theater, 59E59, Arden Theatre, Berkeley Rep, and La Jolla Playhouse. As a director, his work has been featured at Bay Street Theatre, The Public Theater, Atlantic Acting School, NY Winterfest, Bay Area Children's Theatre, Berkeley Playhouse, AlterTheatre Ensemble, and more. He is an alum of the Atlantic Acting School, where he now serves as School Artistic Director, a recipient of the TBA TITAN Award, the TCG Fox Fellowship, and is a company member of The Williams Project, a living wage theatre company. www.reggiedwhite.com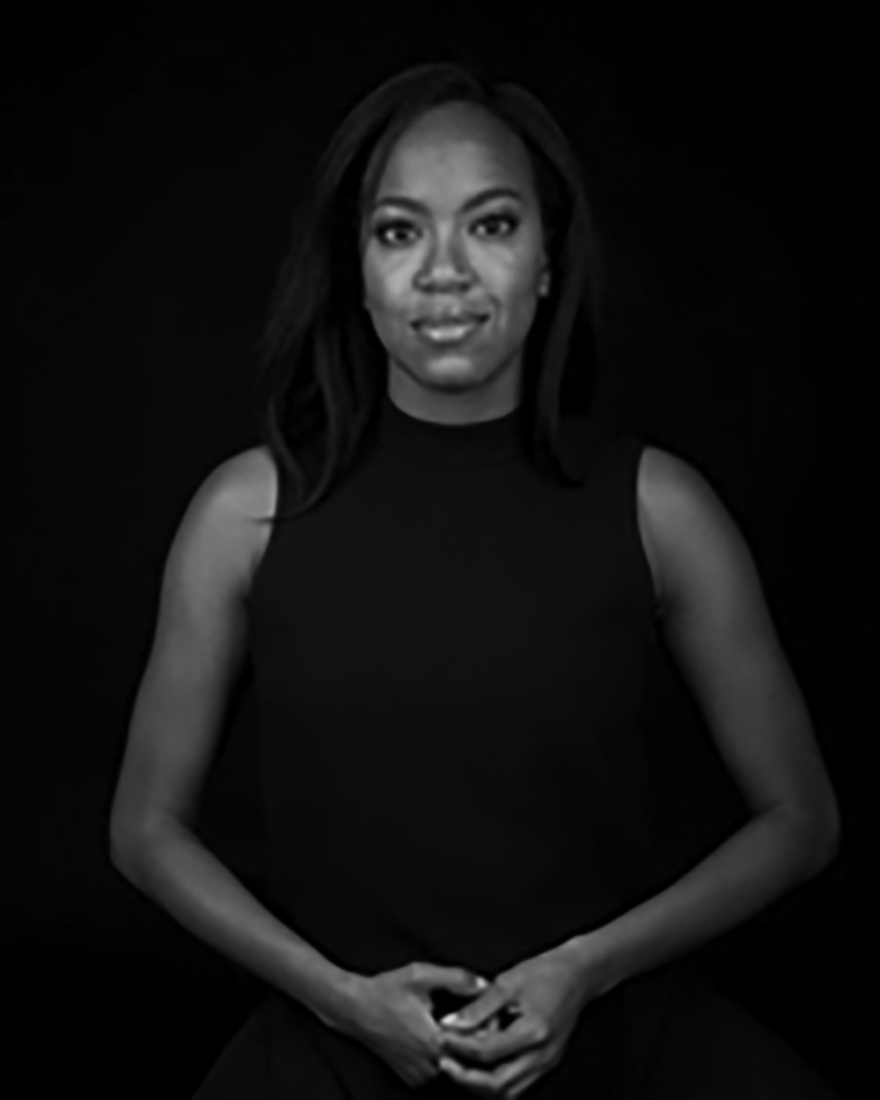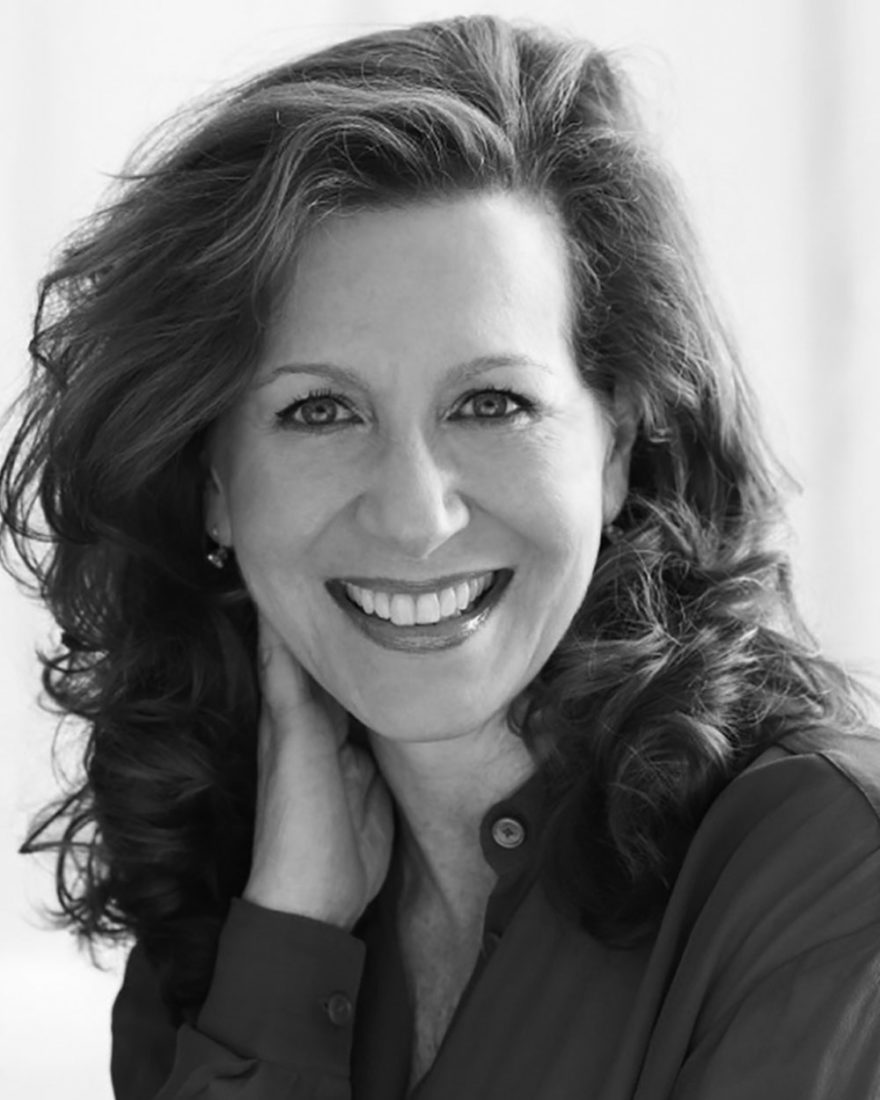 Betsy Aidem
Untitled Palm Springs Play
BETSY AIDEM. New York: Broadway: All The Way, (Tony Best Play), Beautiful. Off-Broadway: Final Follies Primary Stages at Cherry Lane, Nikolai and the Others Lincoln Center, Dreams of Falling Dreams of Flying at Atlantic, The Metal Children and Mary Rose at The Vineyard. Crooked, Women's Project; Celebration and Sea of Tranquility at Atlantic; Stone Cold Dead Serious, Edge; The Triple Happiness, Second Stage; Good Thing, The New Group; The Butterfly Collection, Playwright's Horizons; Luminescence Dating, EST; Perapalas, McGinn Cazalle; Steel Magnolias, Lortel; A Lie of the Mind, Promenade; Escape from Happiness, Naked Angels; Five Women Wearing the Same Dress, MCC; Road, Lincoln Center Theater; Balm in Gilead, Circle Rep and Minetta Lane. Regional theater includes: Romeo and Juliet, Chicago Shakespeare Theater; All The Way, ART; Mama's Boy, Good Theater and George Street Playhouse; The Whore and Mrs. Moore, Dorset Theatre Festival; God of Carnage, George Street Playhouse; Circle Mirror Transformation, Huntington; Sweet Bird of Youth and The Sugar Syndrome at Williamstown; Jolson Sings Again, George Street; 1000 Airplanes on the Roof, ART, Sadlers Wells and European Tour; Seven, International; The Miser, Hartford; Miss Julie, Portland. Platonov, Ivanov, The Seagull, The Cherry Orchard, Lake Lucille. TV: "The Blacklist," "Madame Secretary," "The Big C," "Smash," "Law and Order: SVU" (recurring Dr. Sloane), "CI," "Trial by Jury," (7) "The West Wing," "Sex and the City," "The High Life," "The Good Wife," "Nurse Jackie," "Rescue Me." Film: Irrational Man, A Vigilante, Margaret, The Bleeding House, Arbitrage, The Oranges, You Can Count on Me, Motherhood, Music of the Heart, Winter Passing. Received the 2007 Obie for Sustained Excellence of Performance. Directing: A Doll's House Part 2 George Street, Ultimate Beauty Bible NYU Tisch.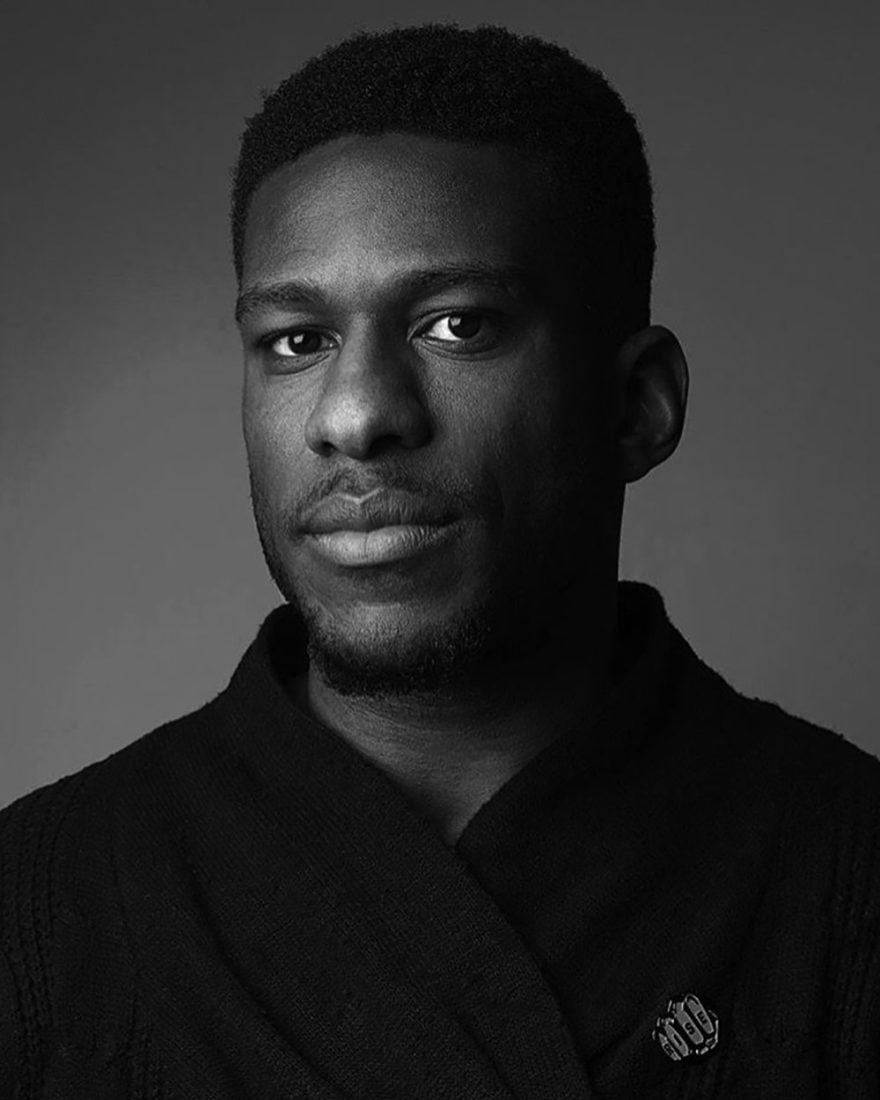 Segun Akande
CoquiTHCo
SEGUN AKANDE. New York City: The Homecoming Queen, Atlantic Theater Company; The Greek Plays, Naked Angels; Anna Nicole, Brooklyn Academy of Music. Regional: Arena Stage, Merrimack Repertory Theatre, Arden Theatre Company, Florida Studio Theatre, Arkansas Repertory Theatre, Luna Stage and Arrow Rock Lyceum. Workshops and Labs: New York Theatre Workshop, Eugene O'Neill Playwrights Conference, HBO/ABFF Showcase, New Harmony Project, NYSAF Powerhouse, Playwrights Horizons, Playwrights Realm, National Black Theatre, Classical Theatre of Harlem and Arena Stage. Film/TV: "Random Acts of Flyness," HBO; Burning Sands, Netflix; "Quantico;" Dirt, World Premiere: Sundance; Upcoming: God's Time. Education: Duke University, Political Science.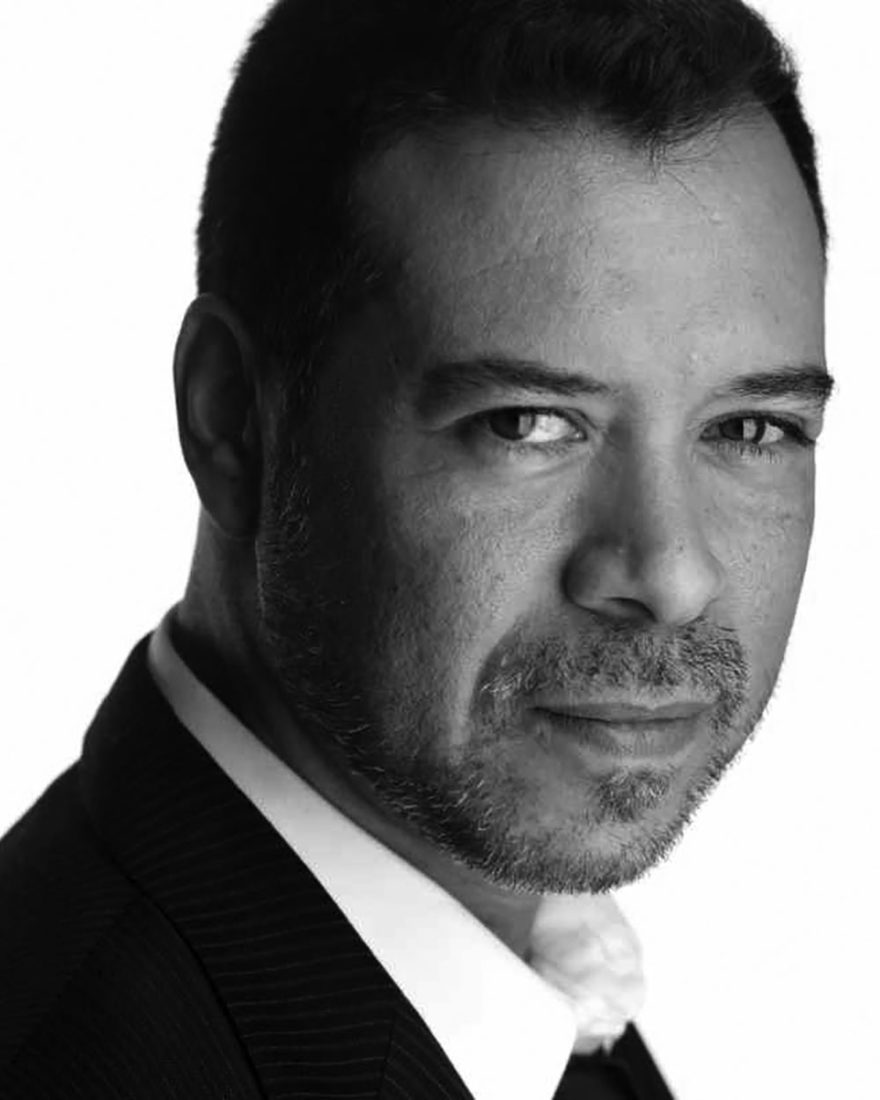 David Anzuelo
A Shero's Journey or What Anacaona and Yemayá Taught Me
DAVID ANZUELO. Off-Broadway acting credits: Halfway Bitches Go Straight To Heaven (Labyrinth/Atlantic); Fishmen (INTAR). Intimacy (New Group). Knives & Other Sharp Objects (Public/Lab). Regional acting: Mother Road (Arena); Oedipus El Rey (Woolly Mammoth). Our Town (Northern Stage). The Motherf*cker With The Hat (Kitchen Theater); Blade To The Heat (Apple Tree). International tour: Peter Sellar's The Merchant of Venice (Chicago/London/Hamburg/Paris). Film acting: A NY Christmas Wedding; A Walk Among The Tombstones; Remember Me. TV: "Succession;" "The Americans;" "Deadbeat;" "Elementary;" "White Collar;" "Blue Bloods;" "Strangers;" "Person Of Interest."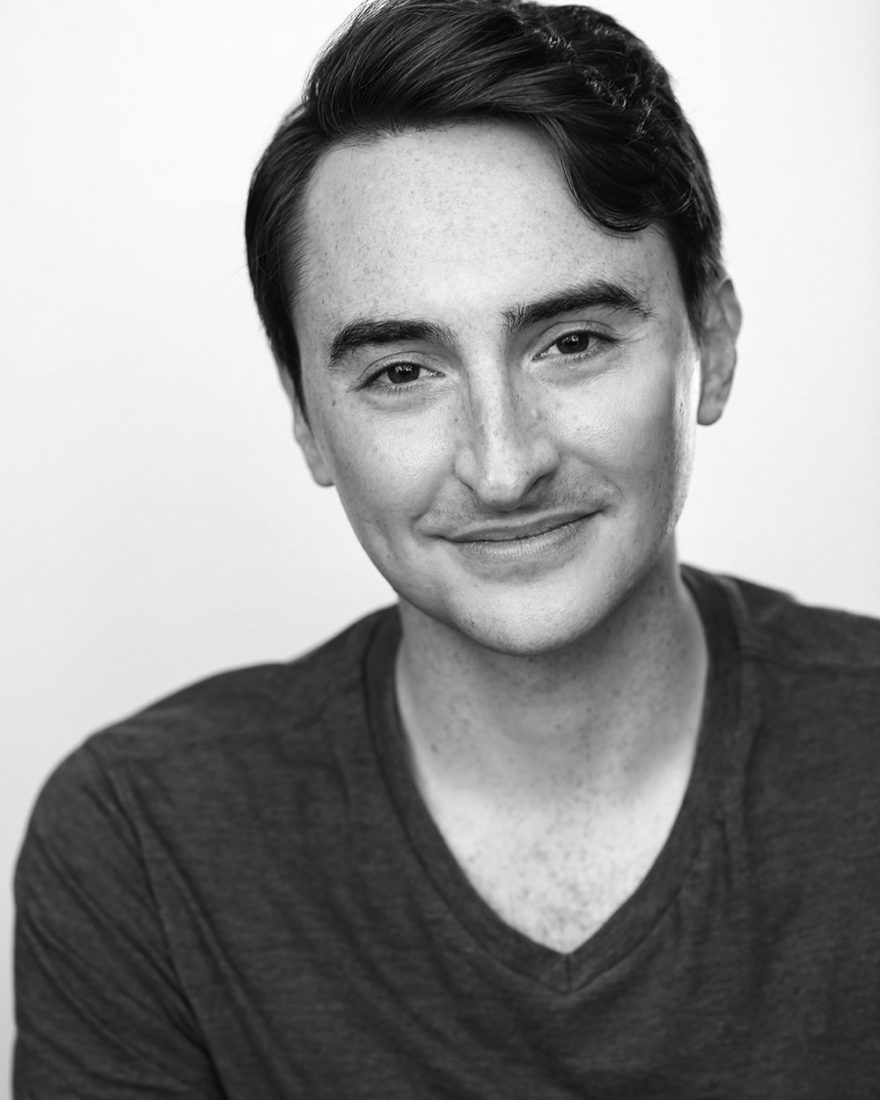 Travis Artz
Abduction
TRAVIS ARTZ is an NYC-based actor, songwriter and musician. You can hear his voice as Hot Rod on the animated series, "Transformers: Cyberverse!" His band, baby chemist, just released their newest single, "I'll Still Be Here," an astral Americana, cosmic country ballad that's available everywhere you get music. Thanks to the cast, team, Dominique and Atlantic Theater Company!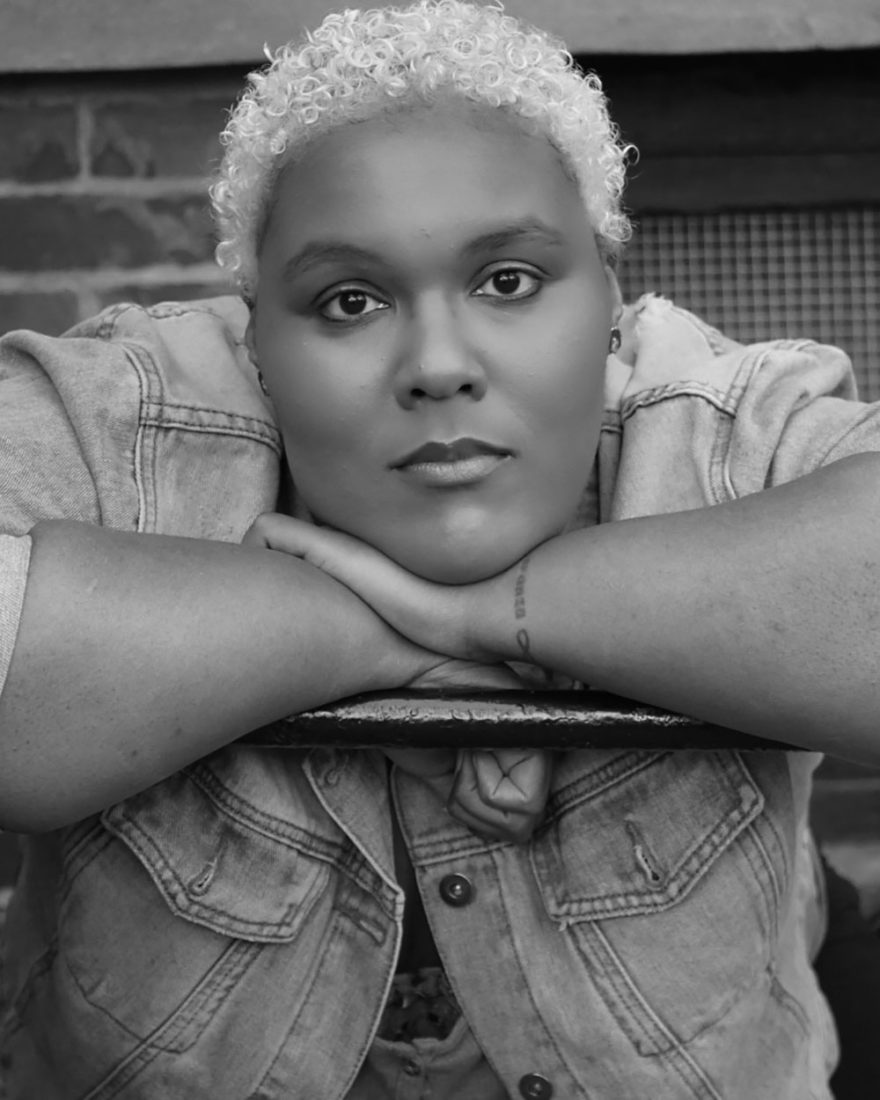 Amara Brady
Abduction
AMARA BRADY (She/Her/Hers) is a generative artist & cultural dramaturg from Chicago. At the crux of her artistry is uplifting Black women and connecting underserved communities to theatrical experiences. Acting: Bernarda's Daughters (The Lark), Annie Golden: Broadway Bounty Hunter (Barrington Stage Co.), NYTW, 54 Below, Joe's Pub & others. She's a member of Iconis & family. Playwriting: This is Where We Go (MCC), Last Ones First (Crux VR in association with Blair Russell Productions); When We Were gods (Blackboard collective + Kervigo Ensemble); Radio Roots Writers Group (The Parsnip Ship); inaugural member of the Showdogs playwriting collective, and a member of SHECreates NYC's Myths and Legends program. Her work has been staged at The Drama League, The Dramatists Guild, Joe's Pub and The Wow Cafe Theatre. Producing: Theatre Communications Groups National Conference (2019). NYT's Critic Pick, Jillian Walker's SKiNFoLK (Associate Producer). YouTube series, 'Skinny & White' Aren't Character Traits. In This Paper I'll Explain. Resist, check your privilege & then give some space to Women of Color & Trans Folx. Ashé to the ancestors. All Power to all people. https://linktr.ee/ajbrady @bradynotthebunch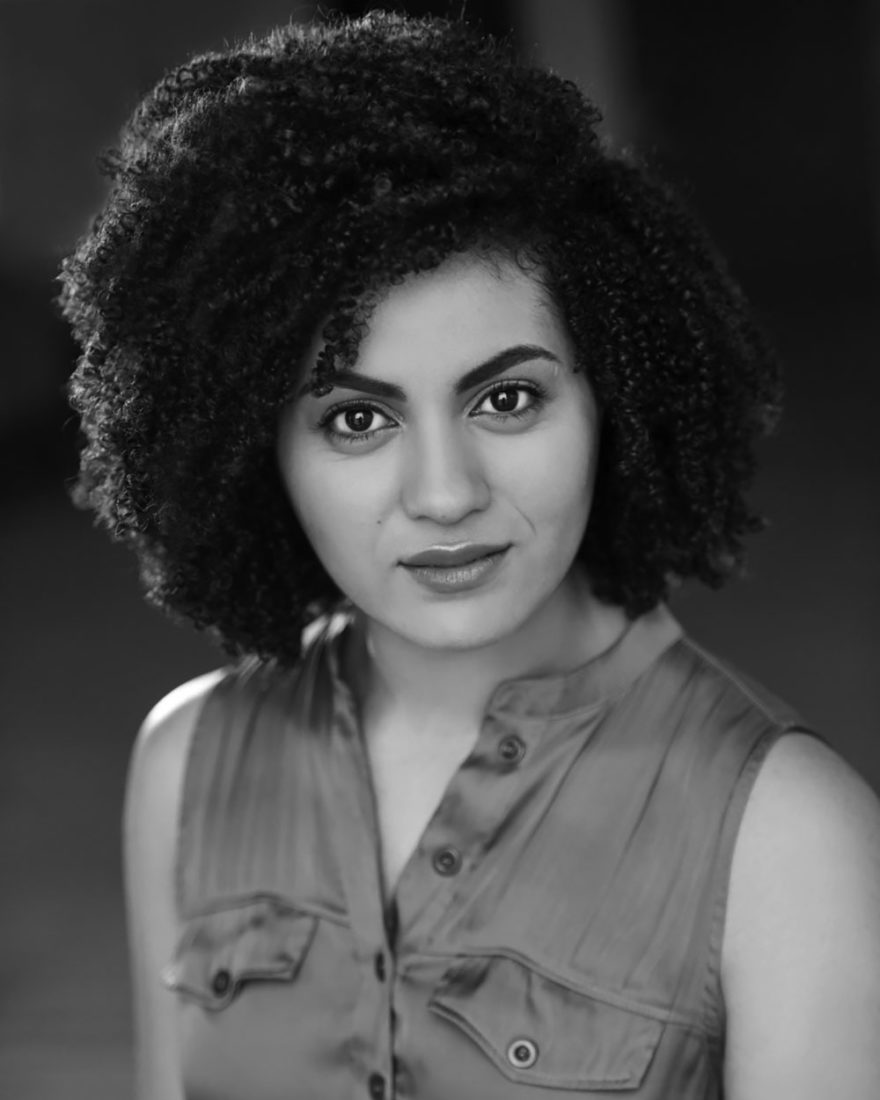 China Brickey
Tigress of San Domingue
CHINA BRICKEY is an equity actress currently based in Minneapolis, MN. This summer she was named the City Pages' "Best Actor in the Twin Cities 2020!" Before the pandemic, she was to star in the Midwest Premiere of Brittany K. Allen's Redwood. Other recent Twin Cities credits include: Lizzie in Kate Hamill's Pride and Prejudice, Juliet in Romeo & Juliet: Park Square Theater; "Smokey Joe's Café": Ordway Theatre and Ms. Honey in Matilda the Musical at the Children's Theater Company. She's also worked with the nationally renowned Guthrie Theatre and Penumbra Theater, and has appeared in various national commercials. It is such an honor and a privilege to read this beautiful, tragic, empowering play with such skillful artists from across the country, and to be a part of this festival!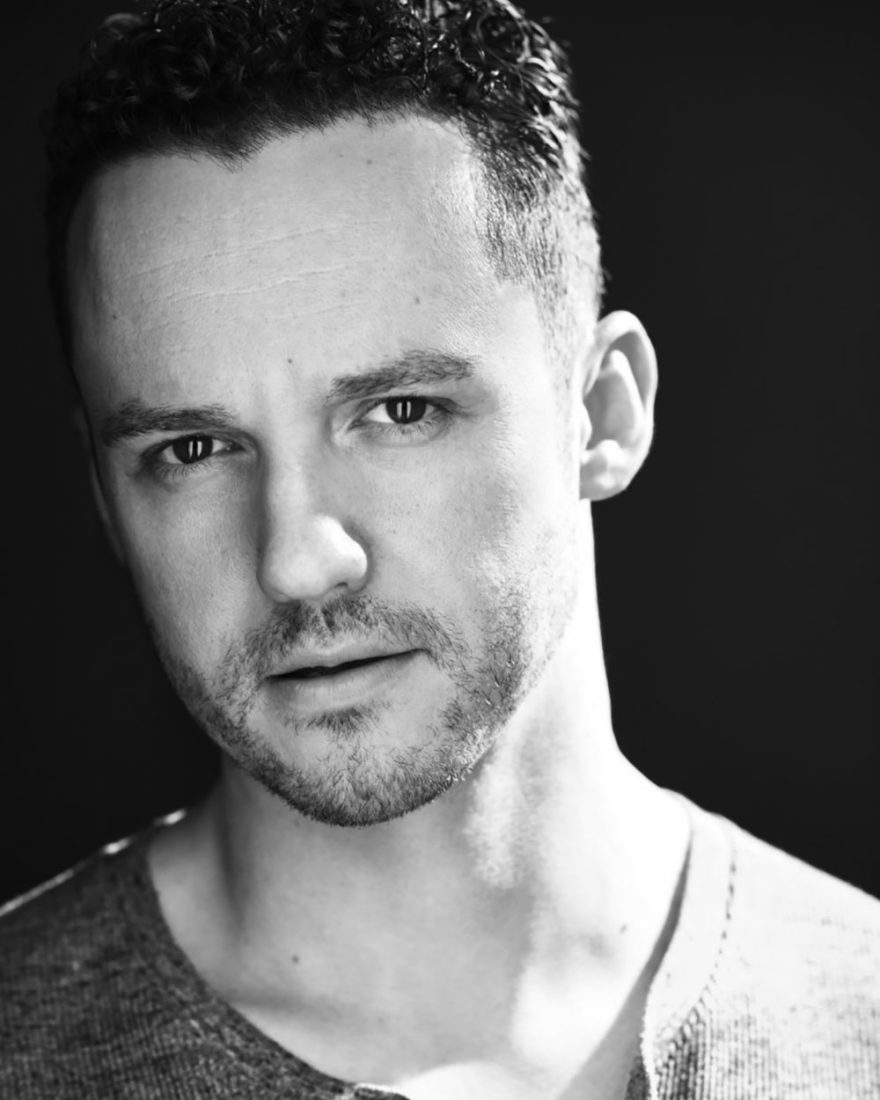 Christopher Cassarino
A Shero's Journey or What Anacaona and Yemayá Taught Me
CHRISTOPHER CASSARINO. Off-Off Broadway: Last Days of Judas Iscariot. Regional: Williamstown Theatre Festival: Curse of the Starving Class, Blue Ridge. Watertower Theatre: All My Sons. TV: "New Amsterdam," "The Right Stuff," "Law and Order: SVU," "Blue Bloods," "NCIS: NOLA," "The Code," "Mercy Street," "Army Wives." MFA: NYU Grad Acting.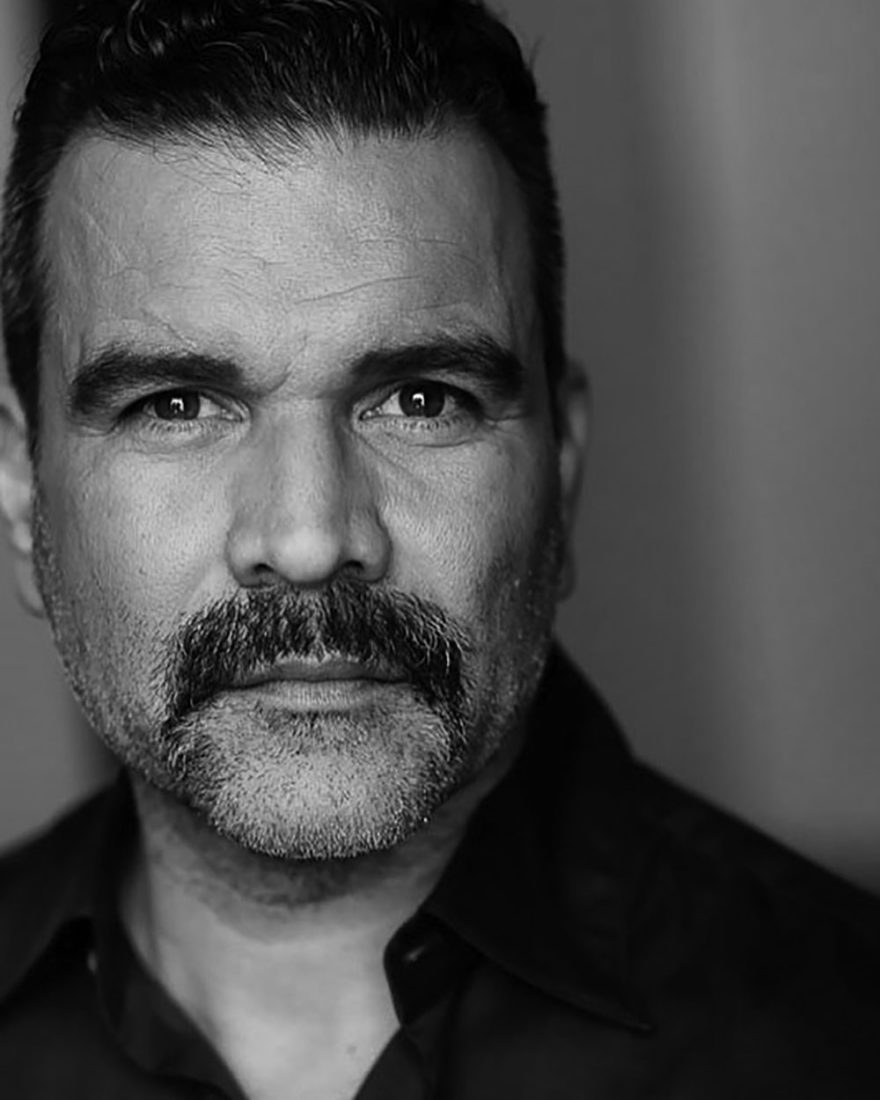 Ricardo Chavira
A Shero's Journey or What Anacaona and Yemayá Taught Me
RICARDO CHAVIRA. A Native of South Texas, Ricardo Chavira received his MFA in acting from UC San Diego's renowned graduate program in 2000 and moved directly to Los Angeles. Ricardo's breakout television role came in 2004 as a series regular on ABC's definitive "Desperate Housewives," portraying Carlos Solis, the husband to Eva Longoria's Gaby. Recently, Ricardo has had roles on CBS' "Kevin Can Wait," CW's series "Jane The Virgin," Netflix's "The Santa Clarita Diet" with Timothy Olyphant and Drew Barrymore and ABC's "Scandal." Ricardo is currently working on Netflix's "Selena The Series" playing the role of her father, Abraham Quintanilla, due out winter 2020. Ricardo made his big screen debut with John Lee Hancock's The Alamo, alongside Dennis Quaid and Billy Bob Thornton. He has appeared in a variety of films since then, including the award-winning indie Don't Let Me Drown; and Rob Reiner's Being Charlie. Recently, he wrapped on REEFA, an indie film based on the true story of Miami street artist Israel Hernandez, a victim of police brutality. Ricardo prides his versatility as an actor specifically in his great theater roles, such as Valdez in the Off-Broadway hit production Jesus Hopped the A Train; the lead in the National Theatre UK award-winning run of The Motherfucker with the Hat; Peter Stockmann in the Guthrie Theatre production of Ibsen's An Enemy of the People; Stanley Kowalski in A Streetcar Named Desire also at the Guthrie; and Orlando in the Geffen Playhouse's production of The Untranslatable Secrets Of Nikki Corona. If you ask him, it's his role of father to his two children he cherishes most of all.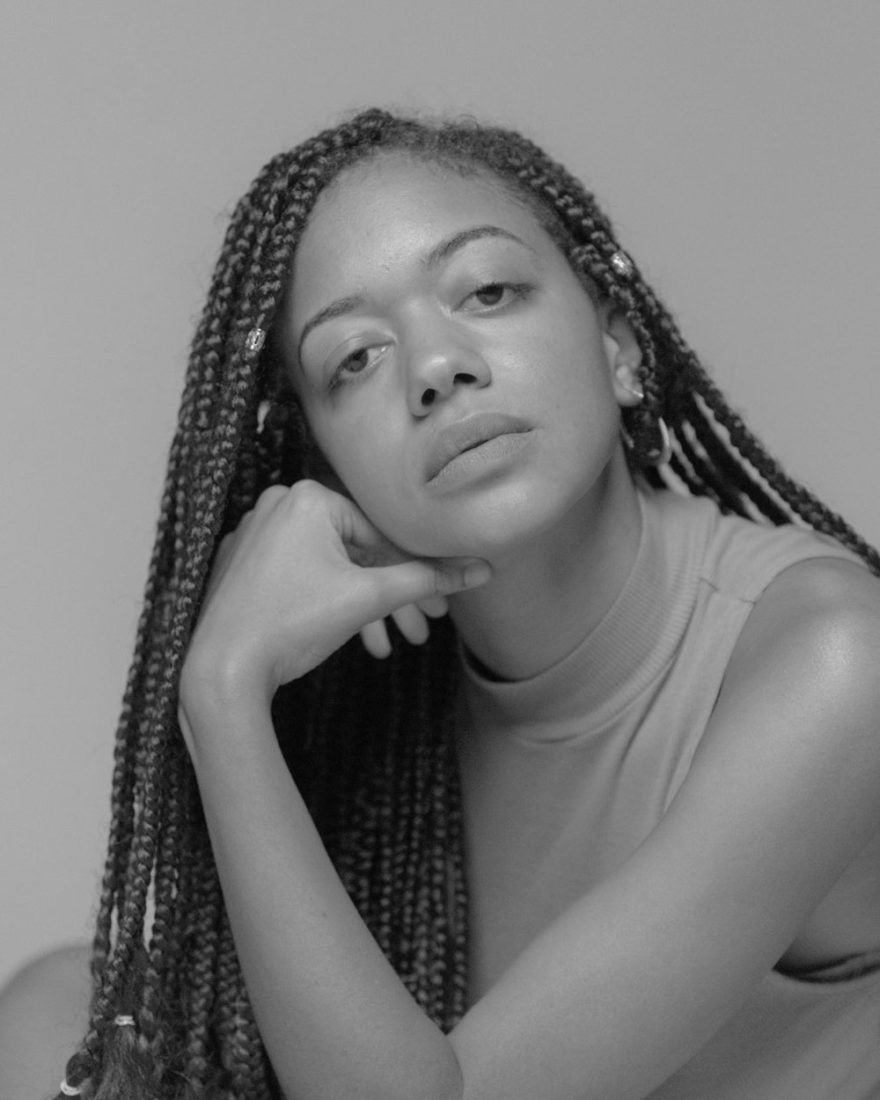 Cindy De La Cruz
A Shero's Journey or What Anacaona and Yemayá Taught Me
CINDY DE LA CRUZ is a Bronx bred first generation Dominican American Artist and Producer. She is Co-Artistic Director of The Dominican Artists Collective, where she curates and executive produces work by Dominican artists. She's most interested in telling stories that raise the visibility of Black Latinxs and dismantles the anti-black rhetoric in the Latinx community. Most recently she was a top 12 finalist for the Nosotros Organization Ya Tu Sabes Monologue Slam presented by NBC. Recent credits include: Off Broadway: The Siblings Play (Rattlestick Playwrights Theater); The Niceties (Geva Theatre); DreamHou$e (ArsNova); Storm Still (Sheen Center); Our Town (Olney Theater Center); Hop ThA A (Drama League/ Asolo Repertory Theatre); Stupid Fucking Bird (Arden Theater & Urbanite Theatre); Joe Turner's Come and Gone (American Stage); Dearly Departed (WestCoast Black Theatre Troupe). TV: "The Village" (NBC); "Blue Bloods" (CBS). Film: Kilroy Was Here (Dir. Kevin Smith); What Doesn't Float (Dir. Luca Balser/Gummy Films). www.Cindy-DeLaCruz.com Pa' La Cultura.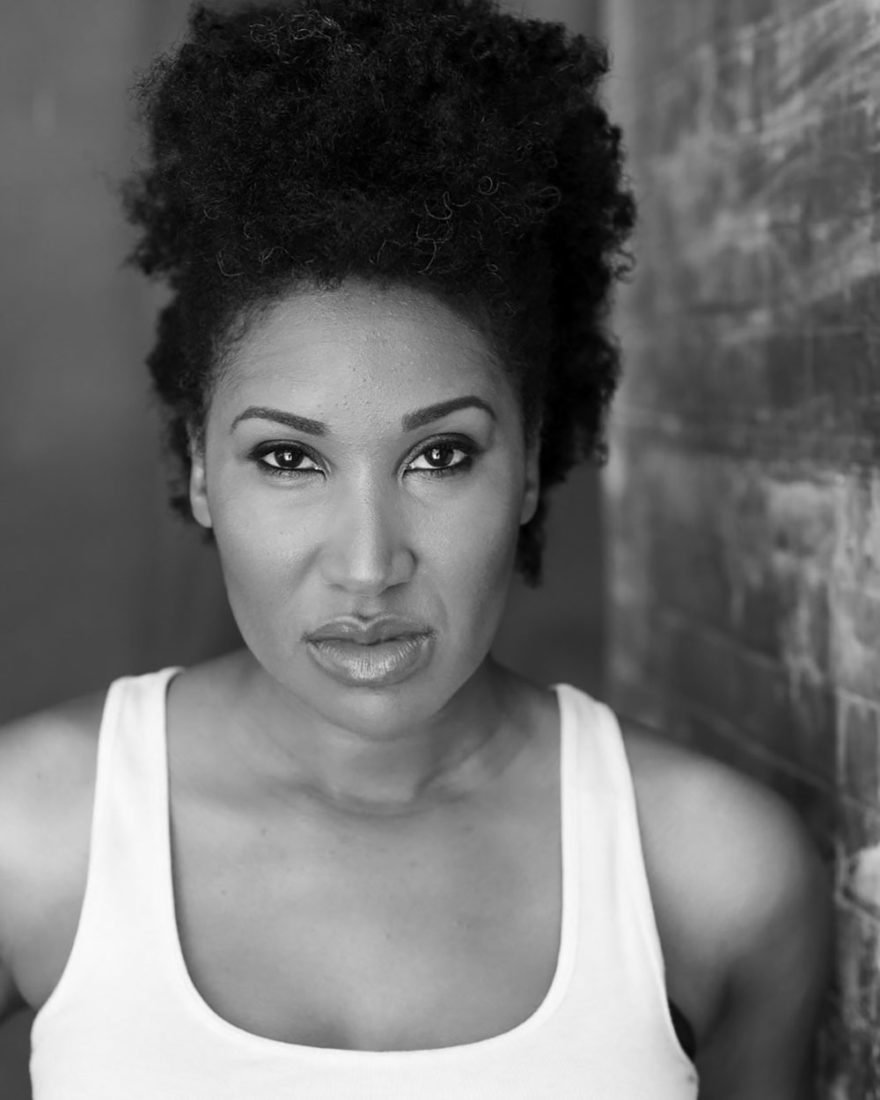 Safiya Fredericks
Tigress of San Domingue
SAFIYA FREDERICKS was most recently seen onstage as a company member at the Oregon Shakespeare Festival performing in Hairspray and How to Catch Creation. She was the recipient of the Bay Area Theatre Critics Circle Award for Best Featured Actress for her work in Black Odyssey at CalShakes, and has been seen onstage at Yale Rep, A.C.T, Berkeley Rep and more. She has been a guest artist with Society Theatre Company's Cheap Date series and is featured in the films Sorry To Bother You, Bitter Melon and the upcoming I'm Charlie Walker.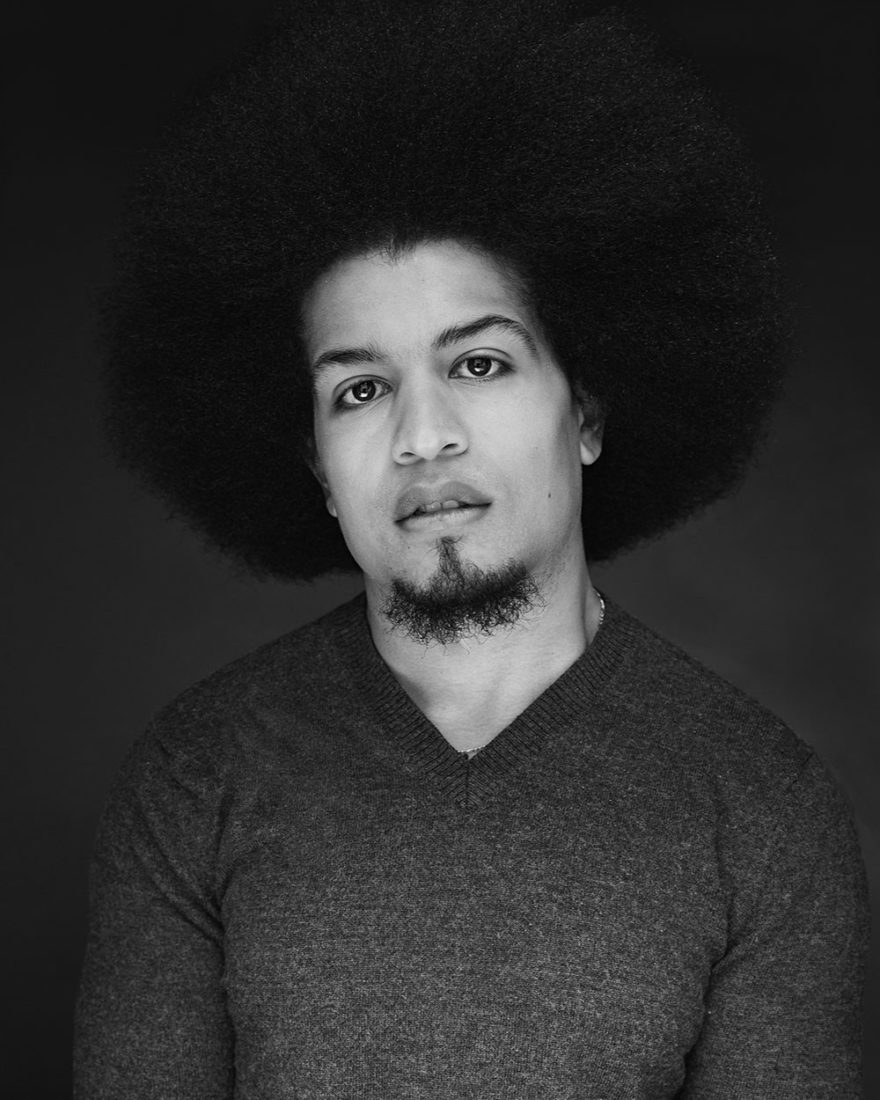 Chris Herbie Holland
Refugees/Soliloquy
CHRIS HERBIE HOLLAND. Regional: White Noise (Berkeley Rep), The Box (Z Space), 12 Angry Men (Northern Stage), Six Degrees of Separation (Theatre Workshop of Nantucket). Williamstown: Tempo, Soft. NYU: Zooman and the Sign, Ma Rainey's Black Bottom, Othello, Hamlet, Animal Farm. BA: Dartmouth College. MFA: NYU Grad Acting.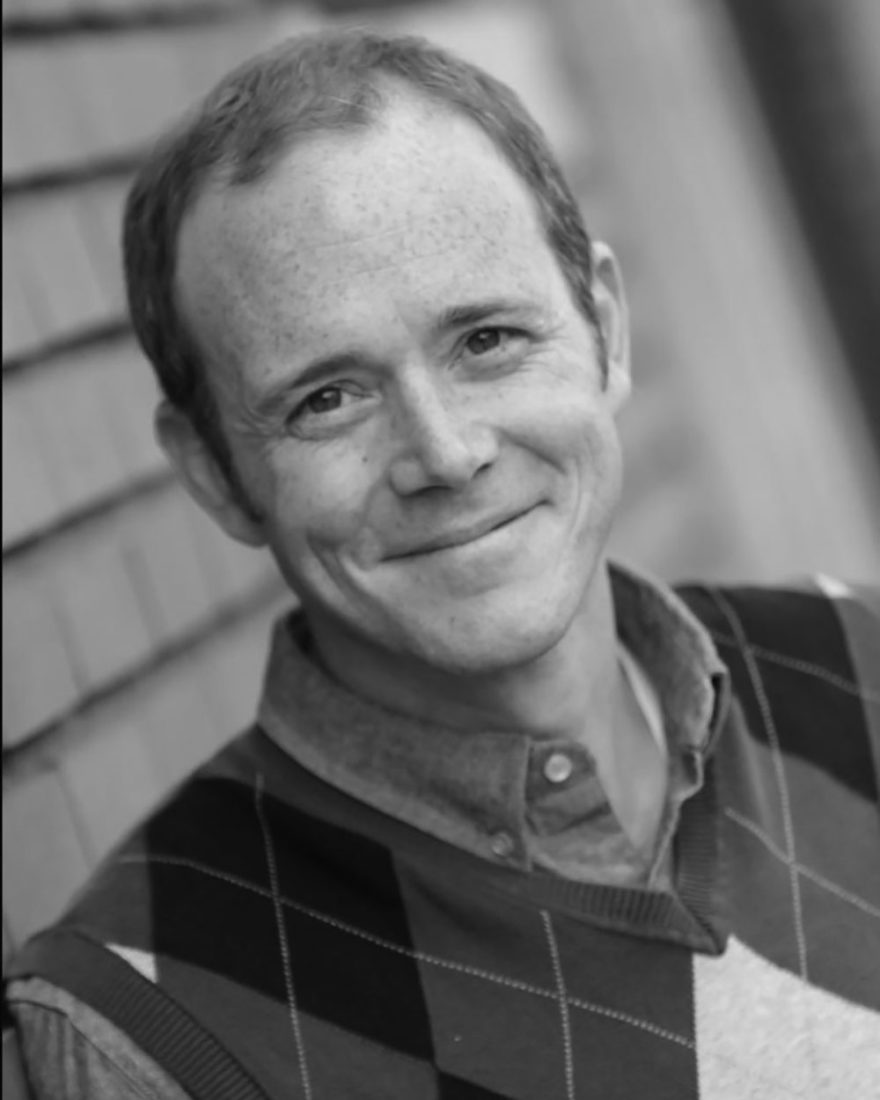 Dan Hopman
Tigress of San Domingue
DAN HOPMAN is a Twin Cities based actor. He has performed at The Children's Theatre Company, Park Square Theatre, Theatre Latte Da, Illusion Theatre, History Theatre, Minnesota Jewish Theatre Company, Gremlin Theatre and the Playwright's Center.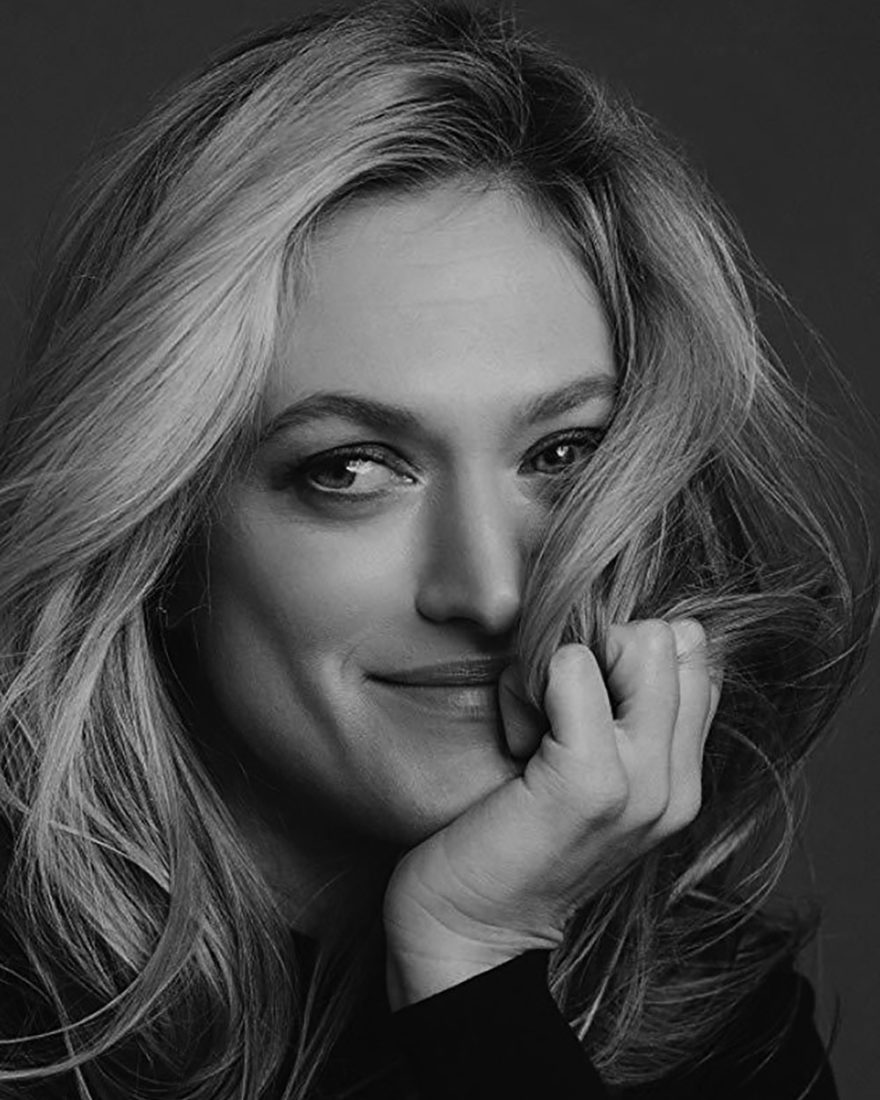 Marin Ireland
Let There Be Love
MARIN IRELAND's theater credits include Blue Ridge, Reasons to be Pretty (Theatre World Award, Tony nomination), The Big Knife and After Miss Julie, both also on Broadway, Ironbound, Kill Floor, Blasted, Marie Antoinette, Summer and Smoke, Three Sisters and Cyclone (Obie Award), among others. Television and film work includes Light From Light, The Irishman, "Sneaky Pete," "Girls," "Homeland," "Masters of Sex," The Divide, "The Slap," Sparrows Dance, The Family Fang, 28 Hotel Rooms, In the Radiant City, Hell or High Water, Glass Chin (Independent Spirit Award nomination) and Flint, in which she portrays activist Melissa Mays.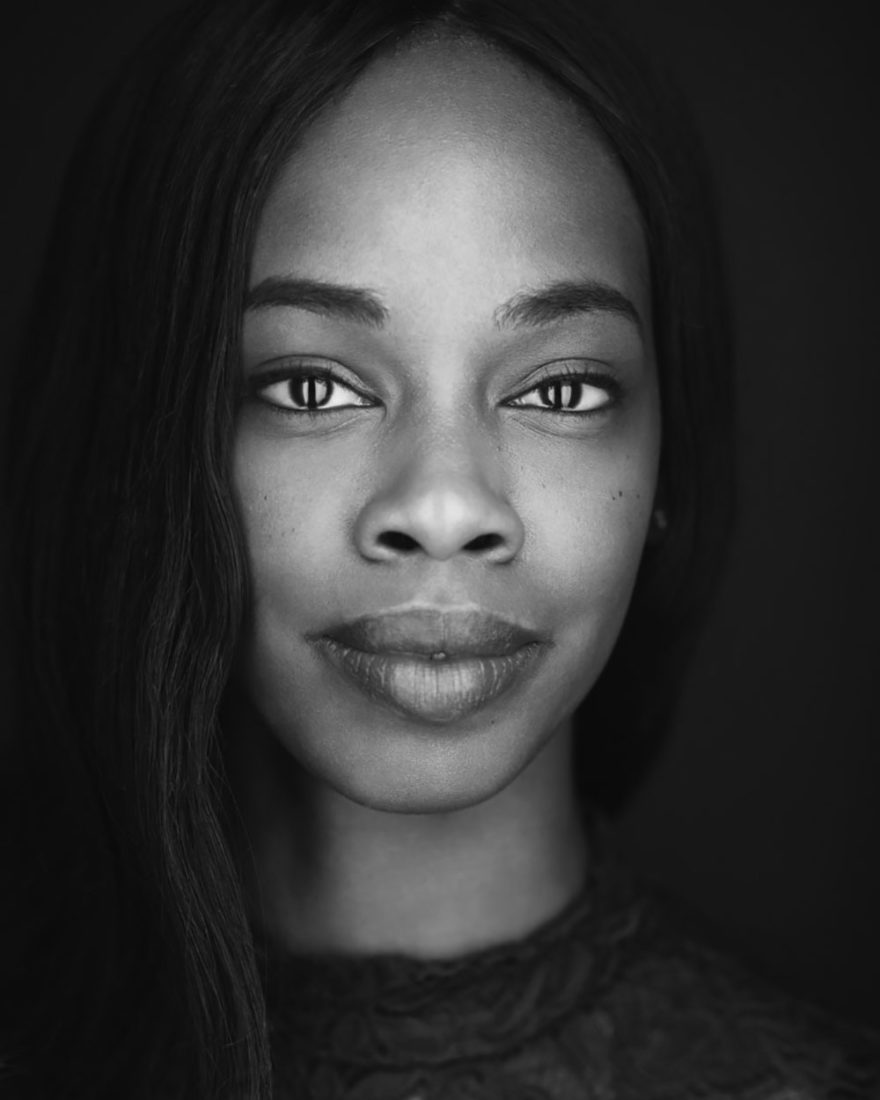 Fedna Jacquet
Tigress of San Domingue
FEDNA JACQUET was born in Boston to Haitian parents. She is a full-time writer and actor in NYC. She is a 2020-2022 National Black Theatre Playwright in Residence, 2019-2021 Huntington Theatre Playwriting Fellow and a 2019 NYSCA/NYFA Artist Fellow in Playwriting/Screenwriting. Written work for the screen includes Isaiah (ABFF/TVOne Screenplay Competition Finalist), Homebase (Juilliard/NYU Grad Acting), Inheritance (2020 Tribeca Chanel Through Her Lens Finalist), Circus (2020 HollyShorts Quarterfinalist) and Going Home. Written plays include Pefeksyon (Playwright's Realm Finalist, DVRF Finalist, Studio Tisch), Inheritance (Classical Theatre of Harlem Playwright's Playground, Studio Tisch), Civic Duty (Commissioned by Suny Purchase), Gurlfriend and Heroes (Developed as a Huntington Fellow). Fedna is currently recurring on "City On A Hill" (Showtime) and "FBI: Most Wanted" (CBS). BA: Brown University MFA: NYU/Tisch Grad Acting.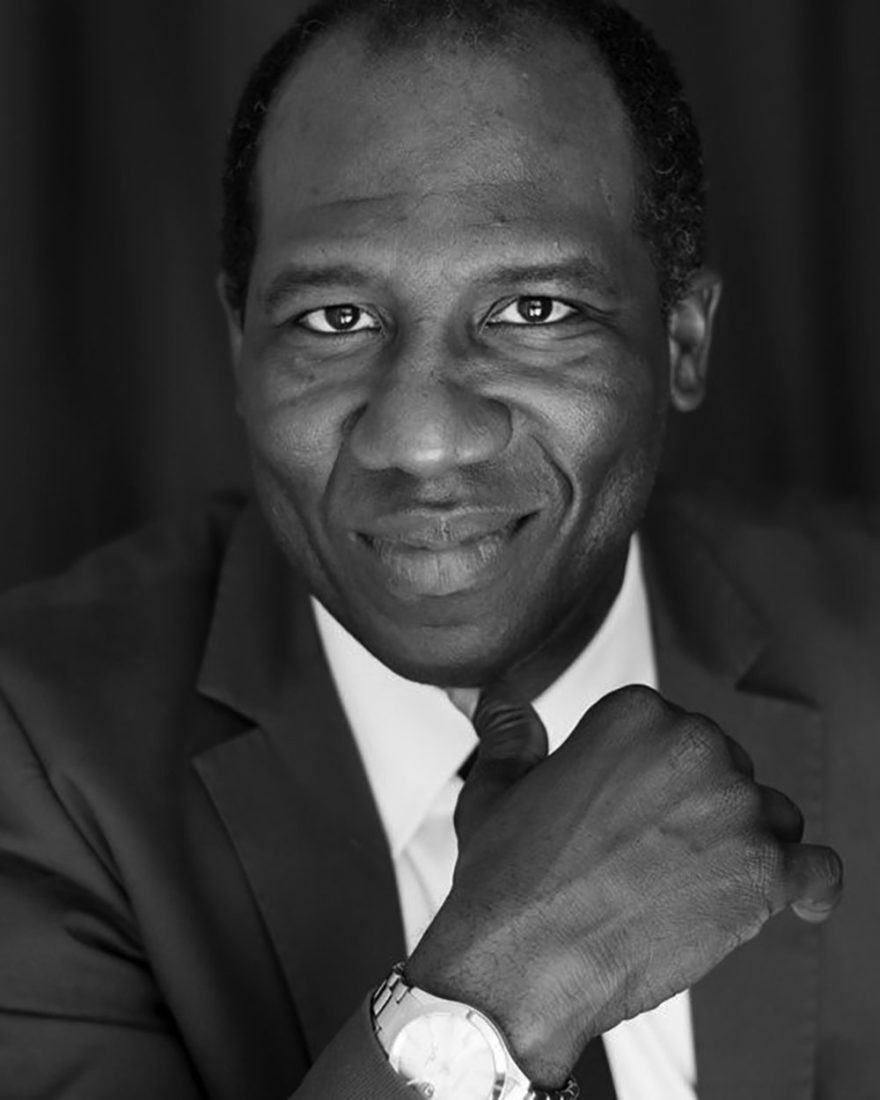 Russell G. Jones
Tigress of San Domingue & Untitled Palm Springs Play
RUSSELL G. JONES is an AUDELCO, Obie and SAG Award-winning actor. Most recently he was a series regular on CBS's "Tommy" opposite Edie Falco. A fixture on New York City stages since the 90's, Russell is proud to have originated roles in Lynn Nottage's Ruined, Suzan-Lori Parks' Father Comes Home From The Wars Parts 1, 2 & 3, Tanya Barfield's The Call, Fernanda Coppel's King Liz and two by Stephen Adly Guirgis Our Lady of 121st Street and In Arabia We'd All Be Kings. Some film highlights include Motherless Brooklyn, Detroit, Side Effects, Traffic & Robert Patton Spruill's Squeeze. Recent TV includes "Bull," "Orange Is The New Black," "The Last OG," "Godless" and "The Americans." He is the founder and Chief of Pedagogy at BLIND SPOT EXPERIENCE, a campaign that facilitates cross cultural dialogue and critical thinking by providing context and tools for perceiving racial inequity.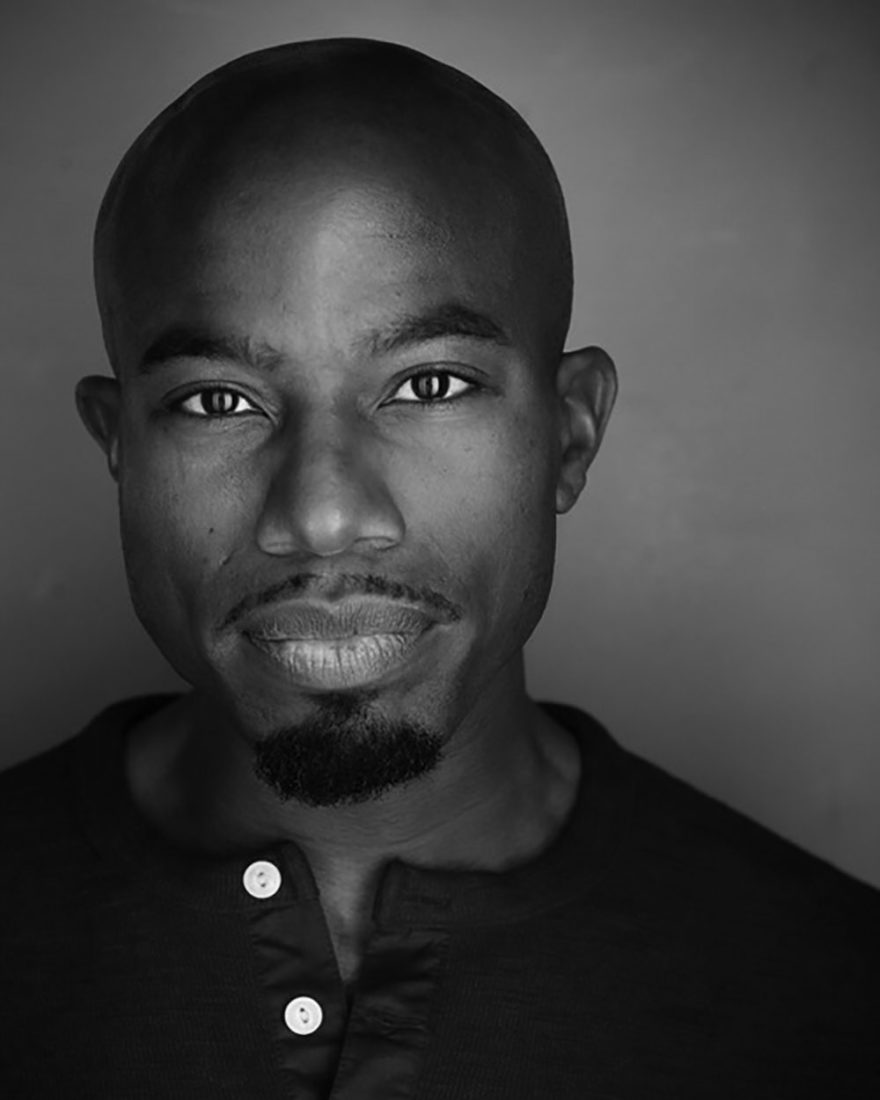 Guyviaud Joseph
Tigress of San Domingue
GUYVIAUD JOSEPH. Pronounced (giv-e-odd); he is a first generation Haitian-American born and raised in Linden, New Jersey. The Penn State graduate with a degree in Business/Marketing began his training during his undergraduate education. He performed in several theatrical productions including the role of Troy in Fences, written by August Wilson. After PSU he went to work as an Account Executive at CBS News for several years, and decided to pursue his passion as an actor. Since the change in his career he has trained with notable acting coaches throughout the New York area; working with renowned acting coaches Bob Krawkower, Susan Batson and Wynn Handman. Since his first role in a major network series in 2014 (co-star in "Unforgettable"), he has booked a consistent stream of roles. Between filming different projects he began to take on roles in production and has produced a few award-winning film projects. He has produced films, episodics and various forms of film productions. With the knowledge he has learned about the acting industry, he began sharing his insight tocoach actors on the Business of Acting. He is grateful to have aided other actors with their careers and helped them find credible representation. Needless to say his world is engulfed in this craft and art of being an actor.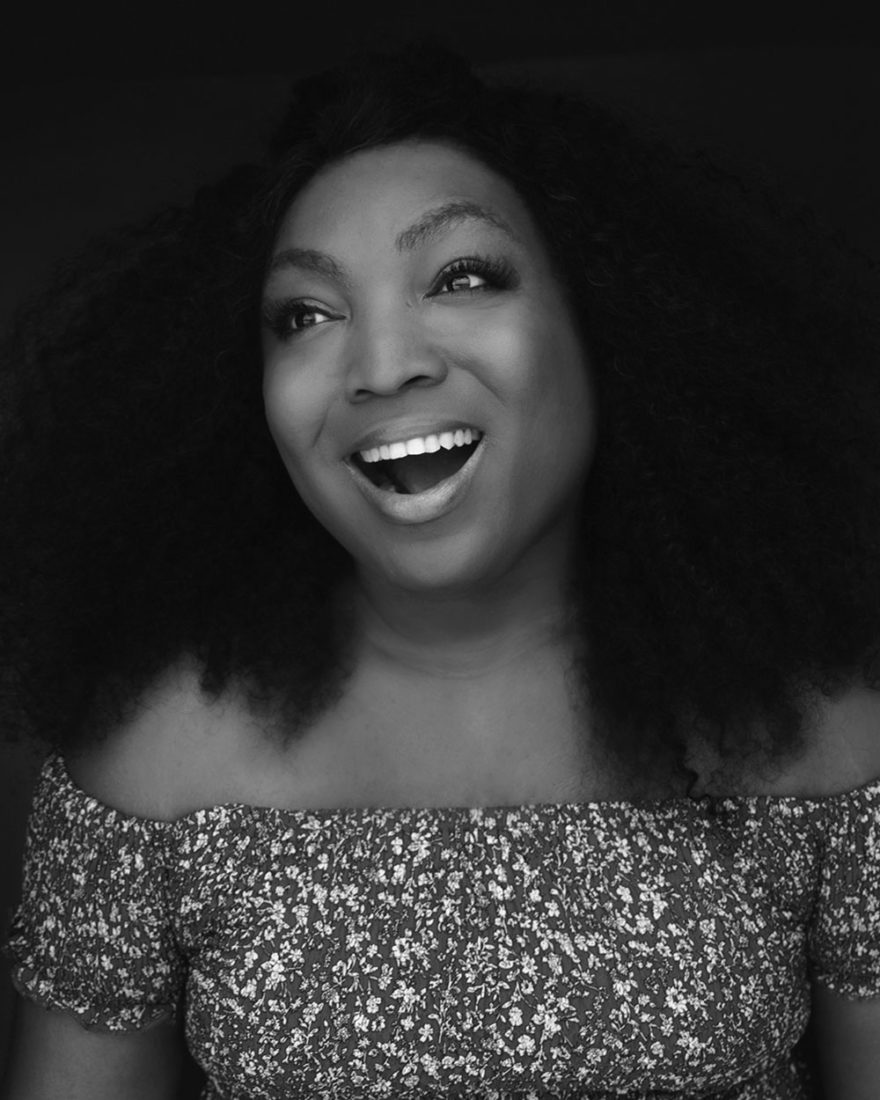 L Morgan Lee
Refugees/Soliloquy
L MORGAN LEE (she/her) is an award-winning actress and seeker of light. Her performance in the Pulitzer Prize-winning musical, A Strange Loop, garnered her an Obie award as well as nominations for both Lucille Lortel and Antonyo Awards. That production gave L Morgan the distinction of being the first openly trans actress to originate a role in a Pulitzer Prize winning piece of theater. Other credits include National and International tours, and projects with Long Wharf Theater, Musical Theatre Factory, Ars Nova, 5th Avenue Theater and more. She is dedicated to being a part of work centering underrepresented voices on both stage and screen. For more info: lmorganlee.com or @lmorganlee on IG.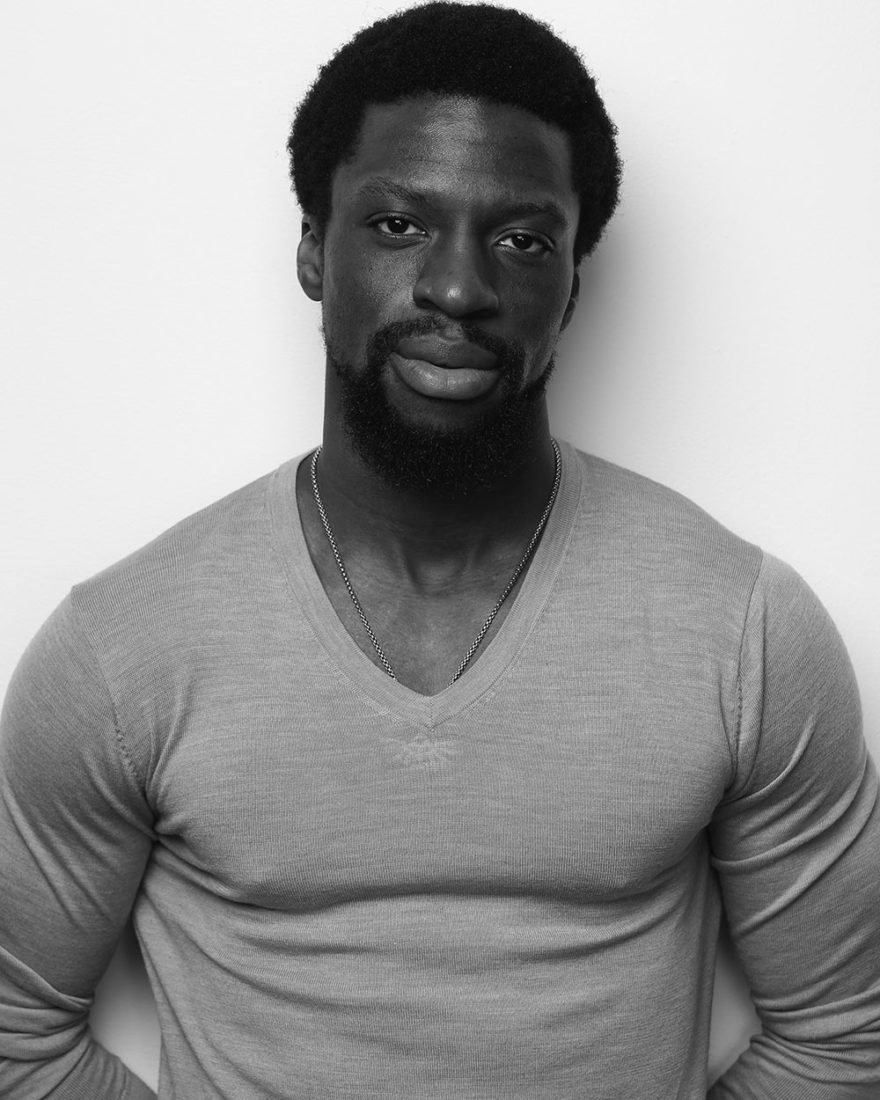 Michael Luwoye
CoquiTHCo
MICHAEL LUWOYE. On Broadway, Michael Luwoye gained significant popularity for starring in the critically acclaimed Hamilton in the leading role as Hamilton, after a very successful National Tour in the role. He is also known to be the only actor to play the role of Hamilton and the leading role of Burr in the same day. Luwoye then starred alongside Jimmy Smitts as a series regular in the NBC Drama, "Bluff City Law." In other television, he had major recurring roles in Spike Lee's "She's Gotta Have It" as well as "The Gifted" for Fox. Luwoye Guest Starred in "The Magicians" for SyFy. Luwoye received a Lucille Lortel Award Nomination, for Best Actor in a Musical for his moving portrayal of Jacob, Ugandan dreamer, in Invisible Thread. Luwoye also originated the role of Tosh in the World Premiere of Marley for Baltimore Center Stage. Other regional credits include roles in Carboard Piano at Actor's Theatre of Louisville and Witness Uganda at American Repertory Theatre. Luwoye is an Alabama native and graduate of the University of Alabama.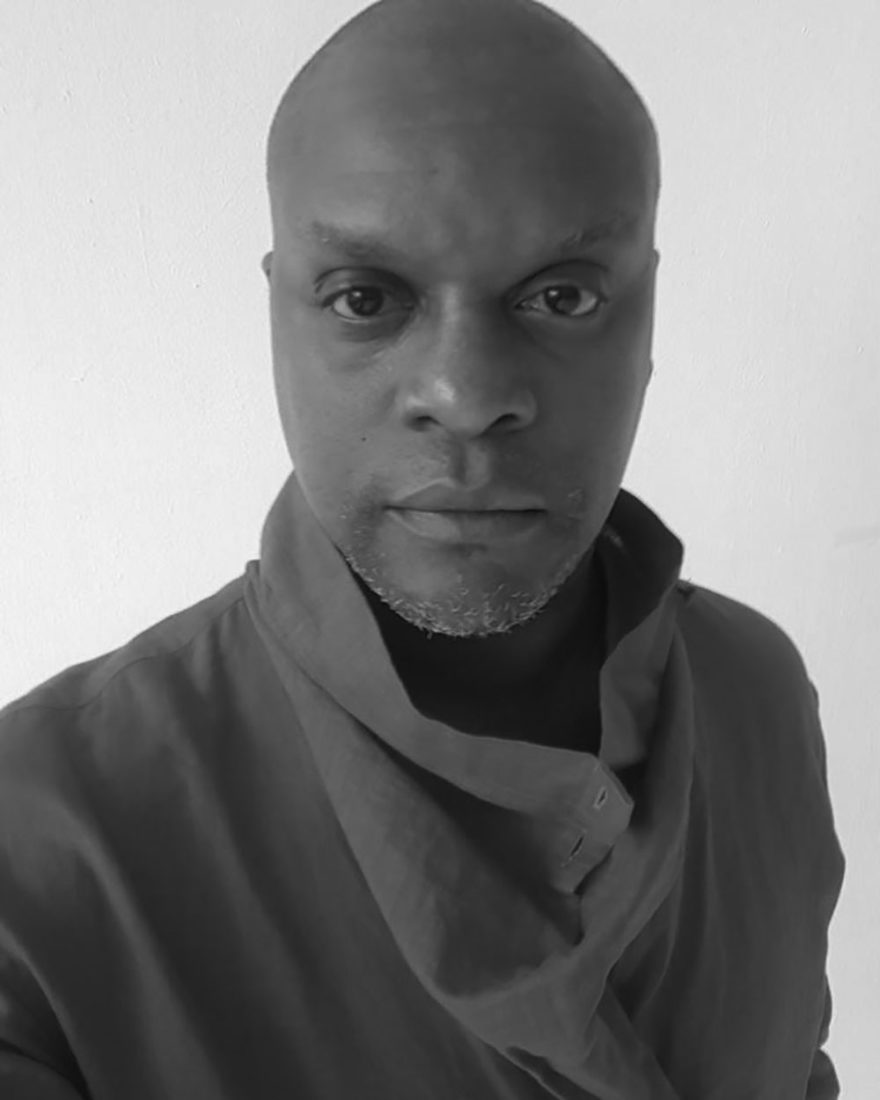 Kevin Mambo
Let There Be Love
KEVIN MAMBO. Actor/Director/Producer/Composer/Playwright: Sheldon on Marvel's "Luke Cage," "Spin City," "Happyish," "High Maintenance," "The Blacklist," "Guiding Light," "One Life to Live," "Elementary," all 5 L&O (!), Film: Second Civil War, Cadillac Records, Nina…, Lynn Nottage's productions of Mlima's Tale, Ruined, Sweat, Junior in Fortress of Solitude, Broadway: Book of Mormon, The Color Purple and starring in Fela! In addition to his skill as a vocalist he is an accomplished multi-instrumentalist (vocals, keys, guitar and sax) and composer with Blaz and the 88 Sound and Audio Deluxe. BFA at the School of Dramatic Arts at USC in Los Angeles, 3 consecutive nominations and two consecutive Emmys for Outstanding Younger Actor in Drama Series ('96, '97, '98). "Flying Hobos" (co-writer/director/producer/composer/swing), NASA Space Grant Consortiums, State Humanities Councils, HBCU schools, NEA and NEH.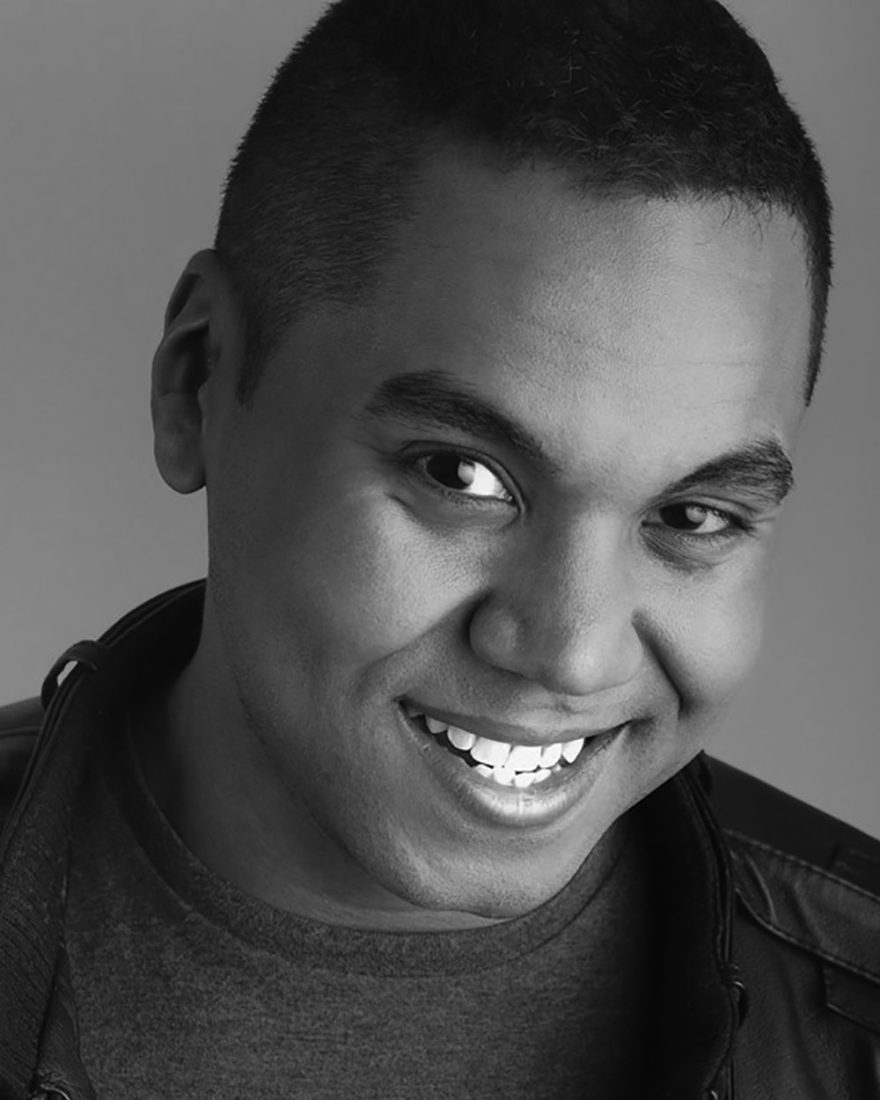 Jesus E. Martinez
A Shero's Journey or What Anacaona and Yemayá Taught Me
JESUS E. MARTINEZ is humbled and excited to be a part of African Caribbean MixFest! As a native New Yorker of Dominican descent, Jesus is a bilingual actor/voice actor who's been in the industry for over 17 years and counting. He's lended his voice to numerous radio/TV ad campaigns, radio/film/TV productions, audiobooks, video games, museum tours and more! He's also a proud ensemble member of the New York based Latinx theater companies of Repertorio Español, Pregones/PRTT and Society of the Educational Arts (SEA). He was recently featured in the West Coast Premiere of John Leguizamo's musical comedy Kiss My Aztec, starred in the New York Spanish-language version of The Brief Wondrous Life of Oscar Wao theatrical production, and will be featured in the upcoming film Little Squares, and playing the role of "Papi" in the animated series "Alma's Way" (PBS Kids) both slated to be released later in 2021. JesusEMartinez.com, Instagram/Twitter: mrtnz1393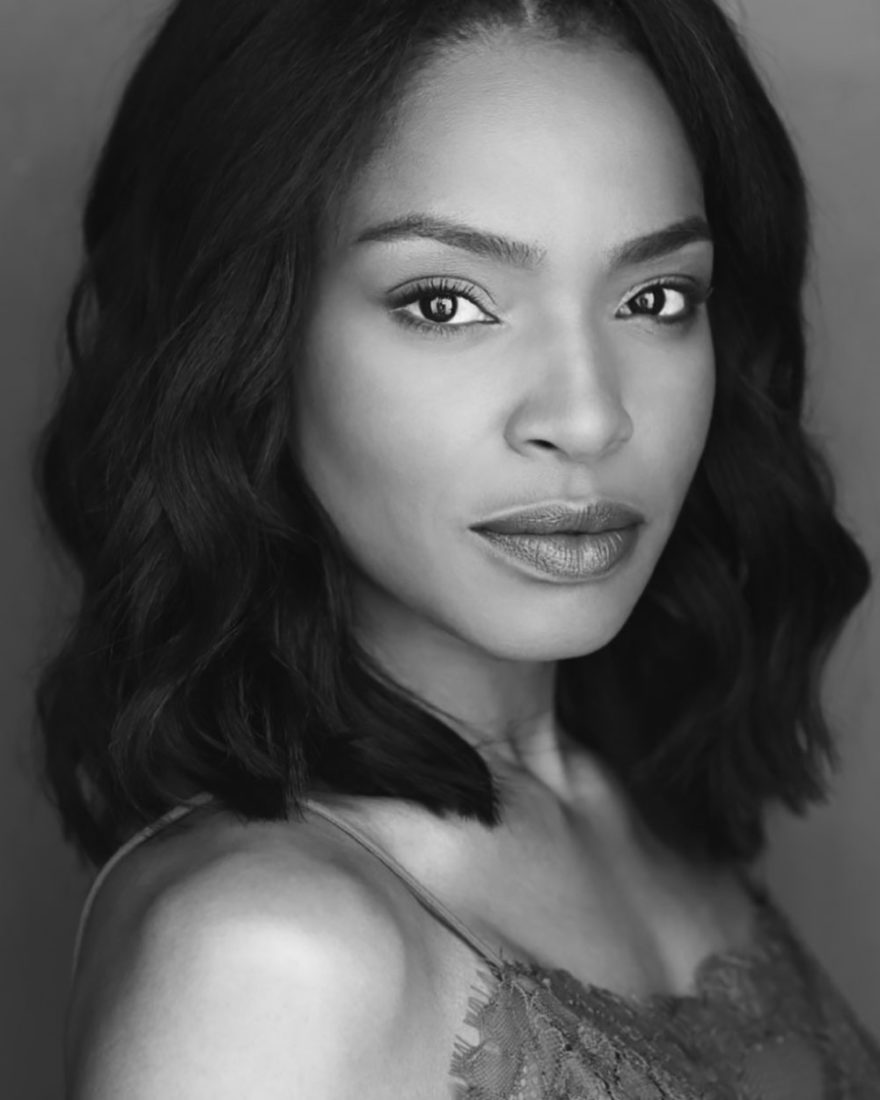 Margaret Odette
Tigress of San Domingue
MARGARET ODETTE is thrilled to be reuniting with France-Luce and Awoye for MixFest! A native New Yorker by way of Haiti, she has performed with Rattlestick Theater, The Long Wharf Theater, Williamstown and Chautauqua, among others. In 2019 Margaret portrayed Hero in The Public Theater's Much Ado About Nothing, which PBS recorded for its Great Performances series. Pre-pandemic, she was fortunate to star in the World Premiere of Revenge Song at The Geffen Playhouse. TV: "Instinct," "Elementary" (CBS), "Blindspot" (NBC). Margaret will next appear in the feature film Boogie, and will star in the new Netflix series Sex/Life. Education: BA Brown University, MFA NYU Tisch.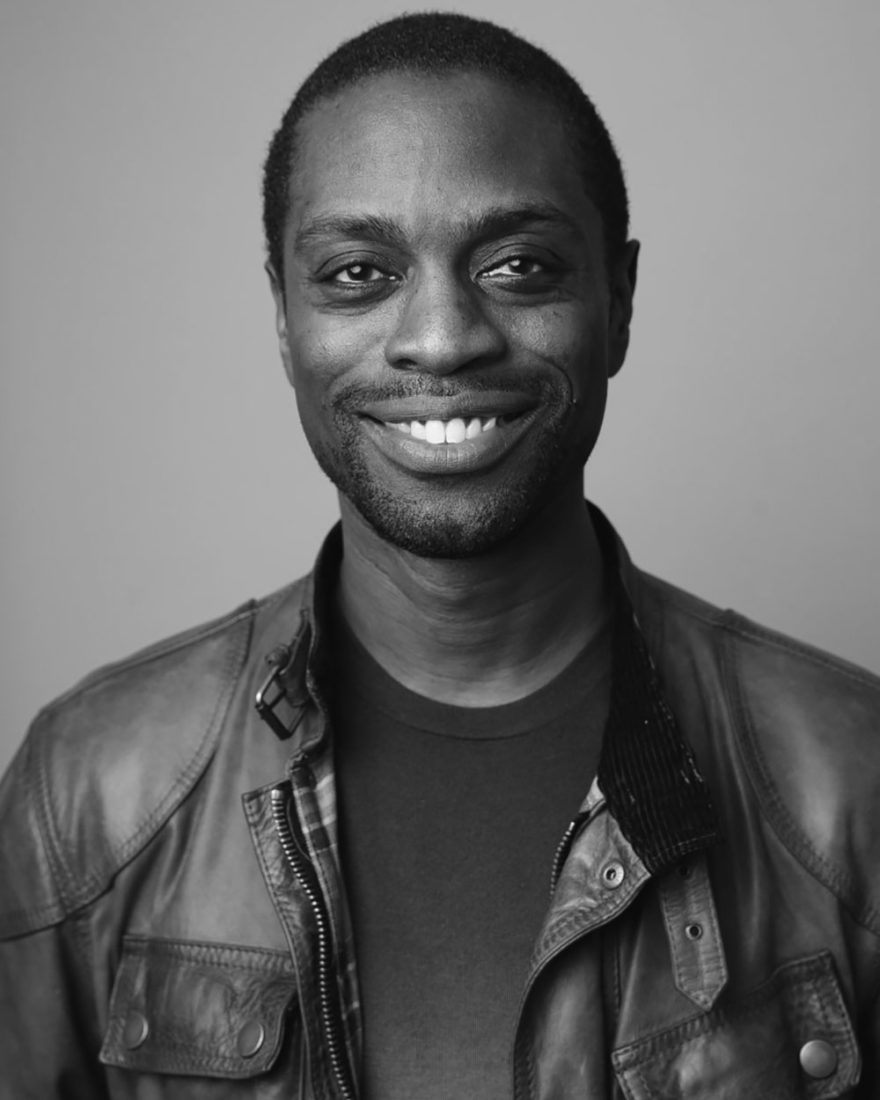 Adesola Osakalumi
A Shero's Journey or What Anacaona and Yemayá Taught Me
ADESOLA OSAKALUMI. Coal Country, Othello & Cullad Wattah (The Public Theater). Eyewitness Blues (NYTW), Jam On The Groove (Mineta Lane). Film: School of Rock. (Actor): runboyrun (NYTW), Syncing Ink (Flea Theater), Broadway: FELA!, Equus. Film/TV: Red Pill, ICE, Sex & The City 2, Enchanted, Across The Universe, Ibrahim. Awards: Bessie Award, Drama Desk Nominee.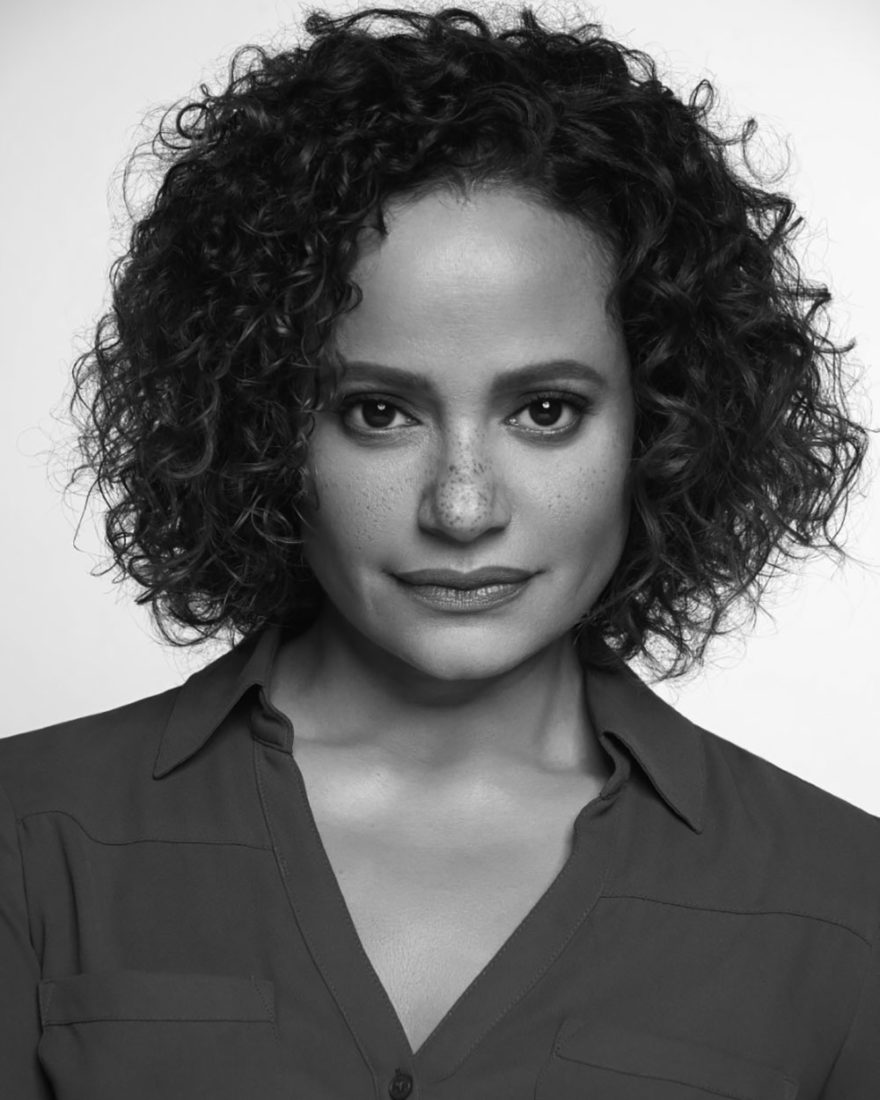 Judy Reyes
A Shero's Journey or What Anacaona and Yemayá Taught Me
JUDY REYES is a Dominican-American actress born in the Bronx. Best known for her role as Carla in the iconic television show "Scrubs" and the role of Zoila on Lifetime's hit show "Devious Maids." Judy currently stars as Quiet Ann on the hit TNT series, "Claws." Recurring roles include: Lala on FX's "Better Things," Dina on the CW's "Jane the Virgin," Ramona on Netflix's "One Day at a Time," Deb on the TBS series "Search Party," Irene Vega on Bravo's "Dirty John" and Eva on HBO's "Succession." She has also appeared in such films as Gun Hill Road, The Circle and All Together Now, which premiered this past August on Netflix. Reyes has worked extensively in television, theater and film for the last 20 years and remains a founding member of NYC's Labyrinth Theater Company. Reyes is thrilled to be expanding her role in Hollywood by executive-producing an animated video series entitled "LaGolda." Sponsored by UnitedHealthcare's "Do Good. Live Well." initiative, "LaGolda" tells the story of an eight-year-old Latina orphan who uses soccer to bring awareness to a variety of social and environmental issues with the goal of engaging kids to take action and give back to their communities. Inspired by the animation, Reyes and its creator, George Valencia, started the Sound of Gol Foundation, whose mission is to build strong leaders for tomorrow through the game of soccer.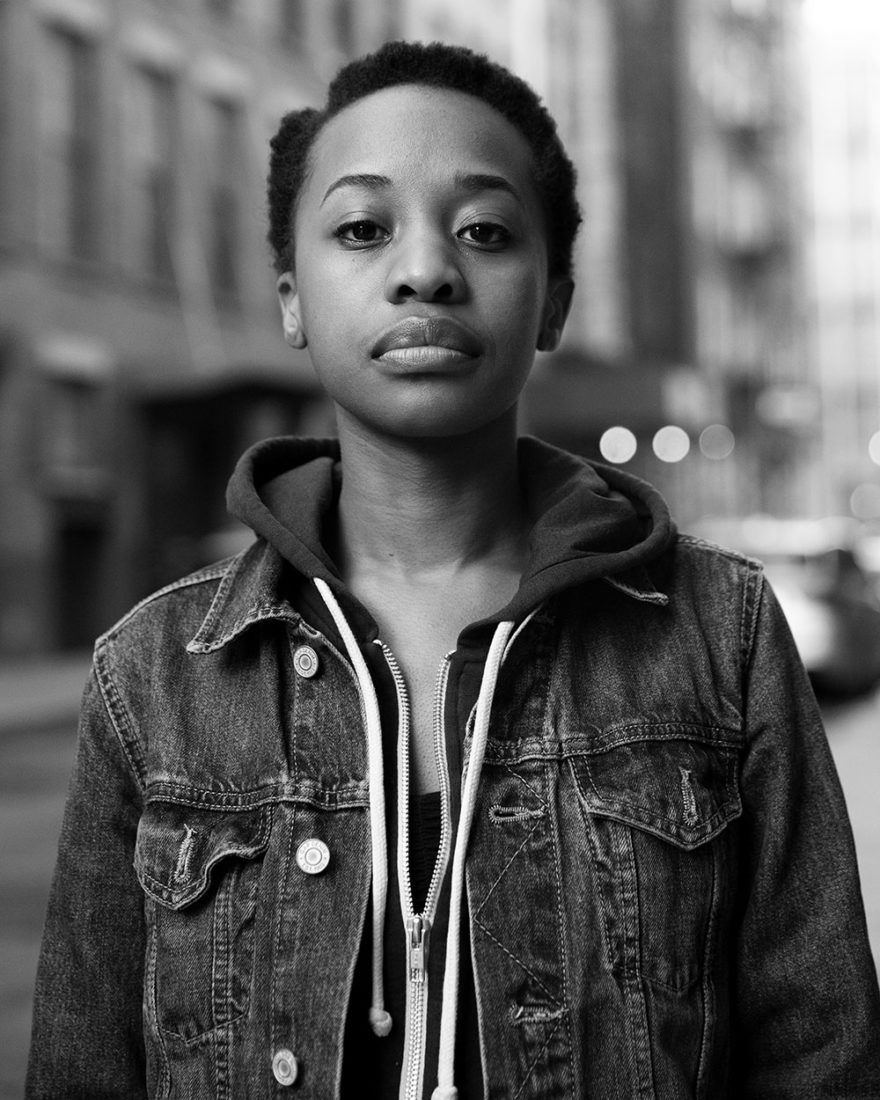 Mirirai Sithole
CoquiTHCo
MIRIRAI SITHOLE. Positive Psychology Practitioner (The Flourishing Center), Human Connection Specialist. BLISSness Founder: @AYEDEFY. Award-winning actor: Drama Desk Ensemble Award, Lucille Lortel Award for Outstanding Featured Actress in a Play for School Girls; Or, The African Mean Girls Play. Off-Broadway Theater: (Atlantic Theatre Compnay, MCC, Playwrights Horizons, CSC etc). TV ("Black Mirror," "Russian Doll," "Broad City," "Bull," etc). Happy to be here; Sat nam. #ComeUhlong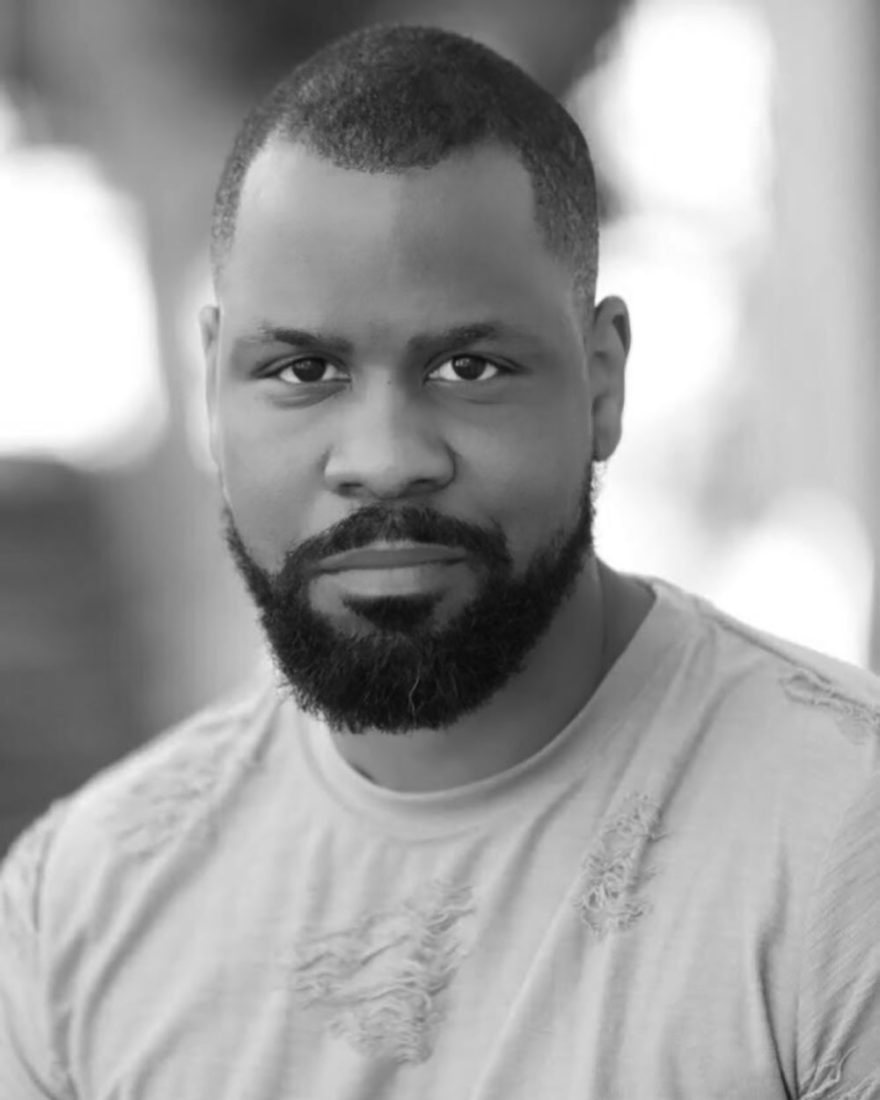 Bechir Sylvain
Tigress of San Domingue
BECHIR SYLVAIN is a multi-hyphenate Haitian-American actor, writer, director and producer who plays EJ on the TNT's hit series, "Claws" and Willie on BET's hit series, "Bigger." A lifetime member of The Actors Studio, Bechir studied drama at Southern Methodist University and co-founded Ground Up & Rising Theater Company in Miami where he grew up after immigrating from Haiti as a teenager. Bechir has performed at Arizona Theater Company, Gablestage, American Stage, Summer Shorts, Ground Up & Rising, Gorilla Theater and Theater 68 where he earned a Best Ensemble NAACP Theater Award win for his performance as Malcolm X in the play The Meeting. Most recently, Bechir starred in the theatrical production of The Royale by Marco Ramirez as the lead playing Jay "The Sport" Jackson. His television credits also include guest starring on "Chicago, PD" (NBC), "Better Call Saul" (AMC), "Black-ish" (ABC), "Grace and Frankie," (Netflix), "Fuller House" (Netflix) and "The Mick" (FOX). He was supporting lead in the Hallmark drama The Ultimate Life and had a supporting role in American Zoetrope's Life After Beth. Fluent in French and Haitian Creole, Bechir has appeared in over 32 national and regional commercials. He was the inaugural grand prize winner of the "ABC Discovers" showcase and has won Best Actor at American Black Film Festival. Next, he can be seen in the Netflix streaming series "Black Summer."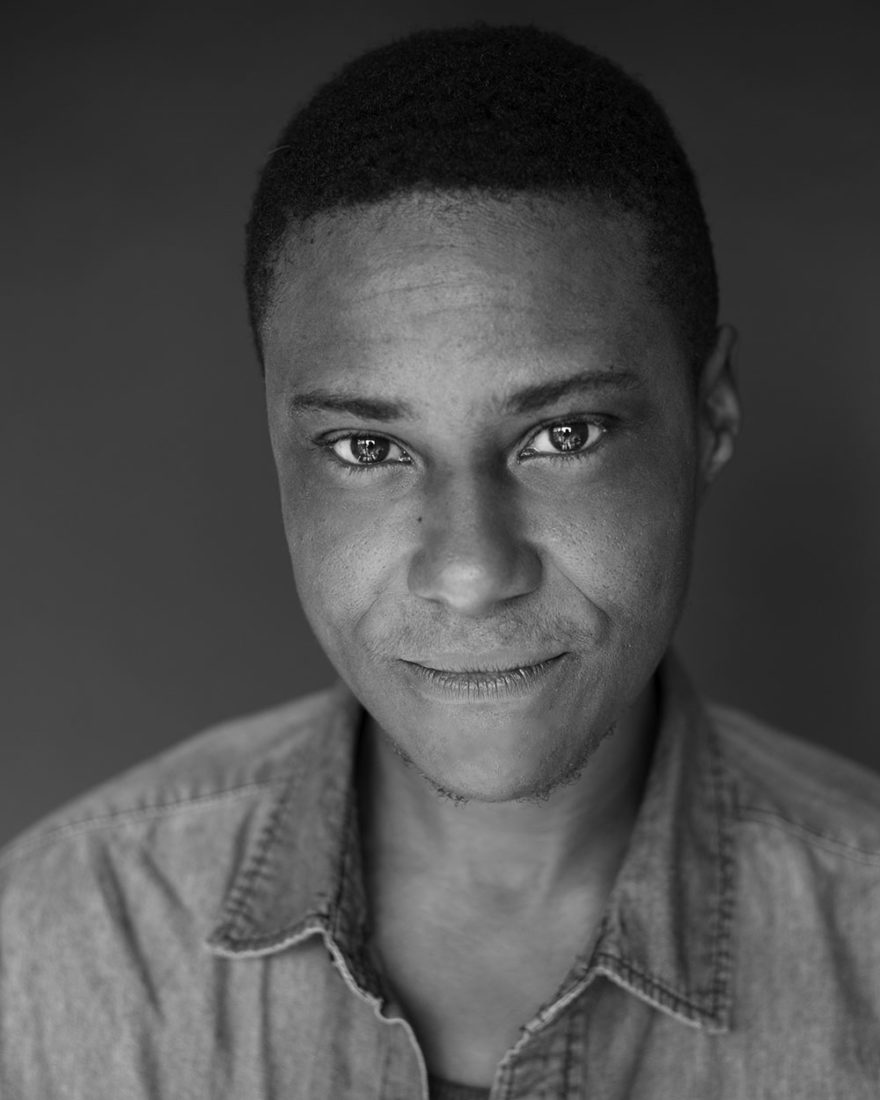 TL Thompson
Untitled Palm Springs Play
TL THOMPSON credits: Broadway: Straight White Men (Second Stage Theater) Off-Broadway: Is This A Room? (Half Straddle, Vineyard Theater); Lessons In Survival (Vineyard Theater); You Were Mine (Kane Repertory Theatre); Waafrika 123 (National Queer Theatre). Podcasts: "Meet Cute" (Apple Podcasts); "Adventures in New America" (Night Vale Presents) "Welcome to Night Vale." Webseries: "These/Thems" (Outfest Now), "Dinette" Season 2, Dir. Shaina Feinberg (NewFest 2020). Films: While We Breathe (NAACP fundraiser for BLM, 2020); Flu$h (Femme Power Productions); Friday Afternoon (NYC Independent Film Festival). TL is also NY Neo Futurist, performing frequently in The Infinite Wrench, an ongoing attempt to perform 30 plays in one hour. Upcoming: The Hunted (Fight the Good Fight Productions); TL is the voice of a new trans character in The Magic The Gathering video game (Hasbro/Wizards of the Coast). TLThompsonactor.com.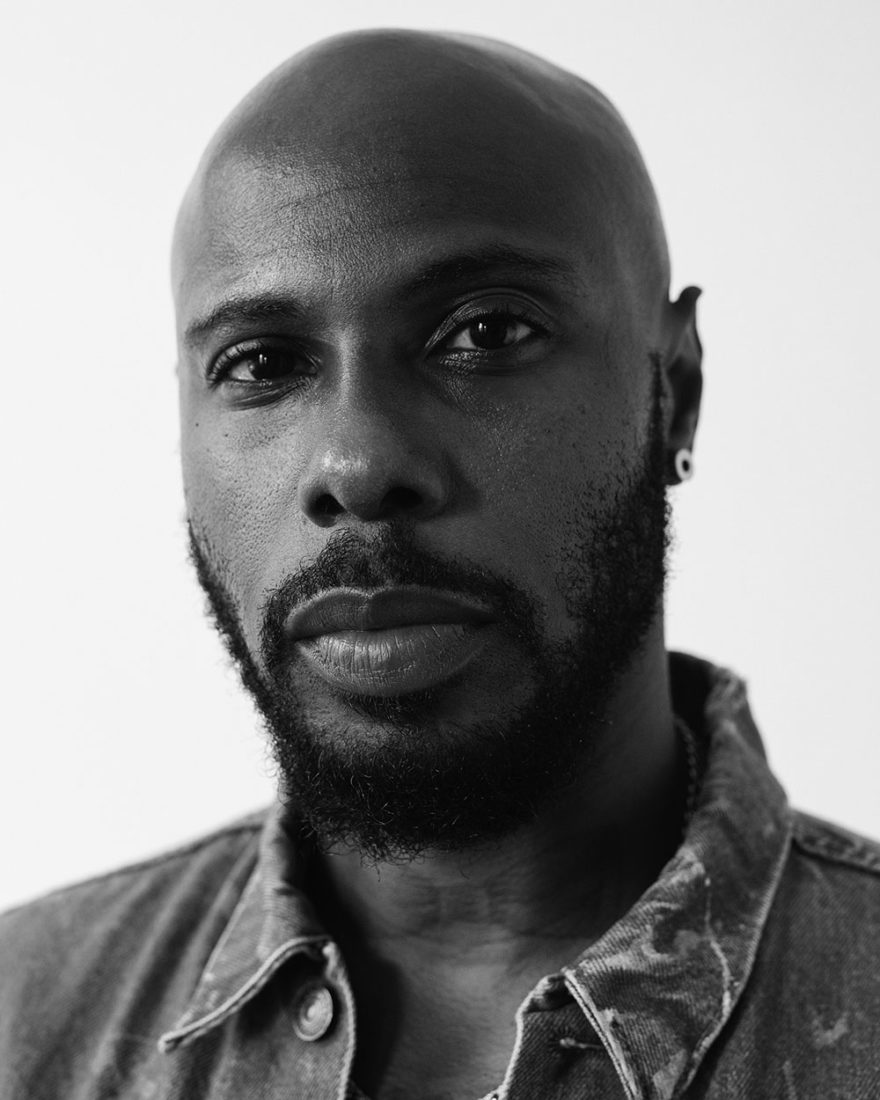 Marquise Vilsón
Refugees/Soliloquy
MARQUISE VILSÓN is a trans masculine activist and actor. Marquise was introduced to TV audiences in 2017 when he guest-starred in a critically acclaimed episode of "Law & Order: SVU." that addressed the issues faced by transgender military service members. He made his New York stage debut Off-Broadway as Beta in MCC Theatre's Charm, and his feature film debut as Leon in Peter Hedges' Ben is Back opposite Lucas Hedges. Other projects include The Kitchen, starring Melissa McCarthy and Tiffany Haddish, NBC's "The Blacklist," CBS's "Bull," Netflix's "Tales of the City," Netflix's "Disclosure" and NBC's "Blindspot." As a young trans masc POC, Marquise was featured in the documentary The Aggressives (2005) and is featured in and serves as a producer on the follow-up that is now being filmed. Marquise is a long-standing member and participant of the underground ballroom scene. A force and well-respected leader in ballroom, Marquise has walked numerous categories throughout the years and is a known staple within the community. Currently as a member of the House of Balenciaga, in 2018 he received the Octavia St. Laurent Trans Activist Award, the Masquerade Blue Print Award, has been deemed as a Transman ICON in 2018 and was inducted into the Dorian Corey Hall of Fame in 2020, one of the few Transmen to have had such an impact in and outside of the ballroom community. In 2011, Marquise was given the Eric Christian Bazaar Award for his work with Safe Horizons Streetwork Project as a Sexual Health Coordinator doing both pre and post counseling as well HIV testing focusing on homeless youth, many of which in NYC are a part of the LGBTQ+ community. As one the few and first transmen men of color publicly out in both acting and advocacy spaces, Marquise has and continues to provide a positive reflection for his community, blazing a trail and creating a path for those that follow in his footsteps.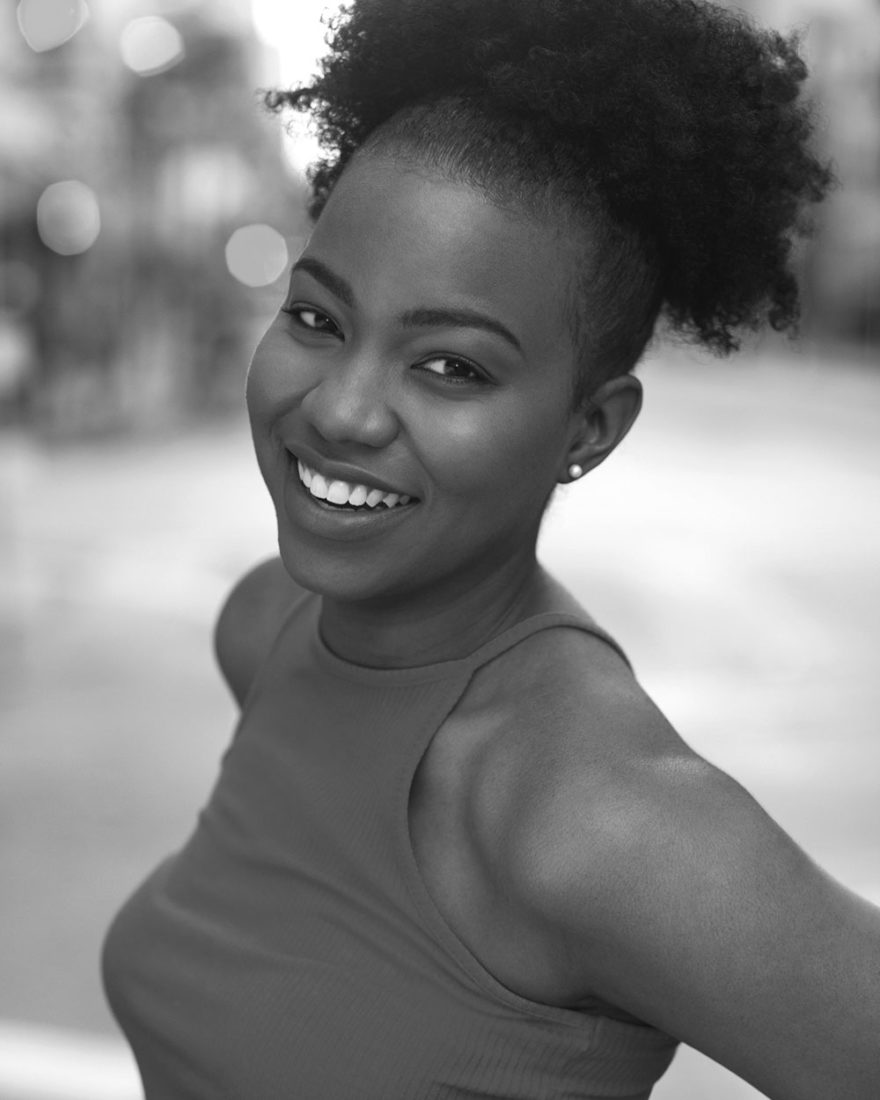 Renika Williams
Let There Be Love
RENIKA WILLIAMS is a New York based actor originally from Dayton, Ohio. She recently made her Off-Broadway Debut in All the Natalie Portmans by C.A. Johnson at MCC Theater. Off Broadway: The Climb (Cherry Lane Theatre), Sweet (National Black Theatre). Select Regional Theatre: The World Premiere of Dominique Morisseau's Mud Row (People's Light Theatre), Pipeline (Actor's Theatre of Louisville & Indiana Repertory Theatre), Toni Morrison's The Bluest Eye (Arden Theatre Company), Antigone (Cincinnati Playhouse in the Park) & A Raisin in the Sun (Cincinnati Shakespeare Company). Television: "Modern Love" Season 2 on Amazon Prime. BFA in Acting from Wright State University. www.renikawilliams1.com. Matthews 5:14.
All of Atlantic's new play and musical development activities are made possible, in part, by leadership support from the Howard Gilman Foundation and The Tow Foundation, with additional funding from the Axe-Houghton Foundation, the Barbara Bell Cumming Charitable Trust, the Max and Victoria Dreyfus Foundation, the National Alliance for Musical Theatre, and the Virginia B. Toulmin Foundation.
Atlantic productions and programs are also supported, in part, by public funds from the New York City Department of Cultural Affairs in partnership with the City Council, as well as the New York State Council on the Arts with the support of Governor Cuomo and the New York State Legislature.