From the Desk of Jez Butterworth
Atlantic first introduced New York audiences to our dear friend Jez Butterworth with our premiere of Mojo in 1997, and we've continued to collaborate across the years, presenting The Night Heron in 2003, and premiering Parlour Song in 2008, which he wrote expressly for our company. His latest play The Ferryman recently opened to critical acclaim on Broadway.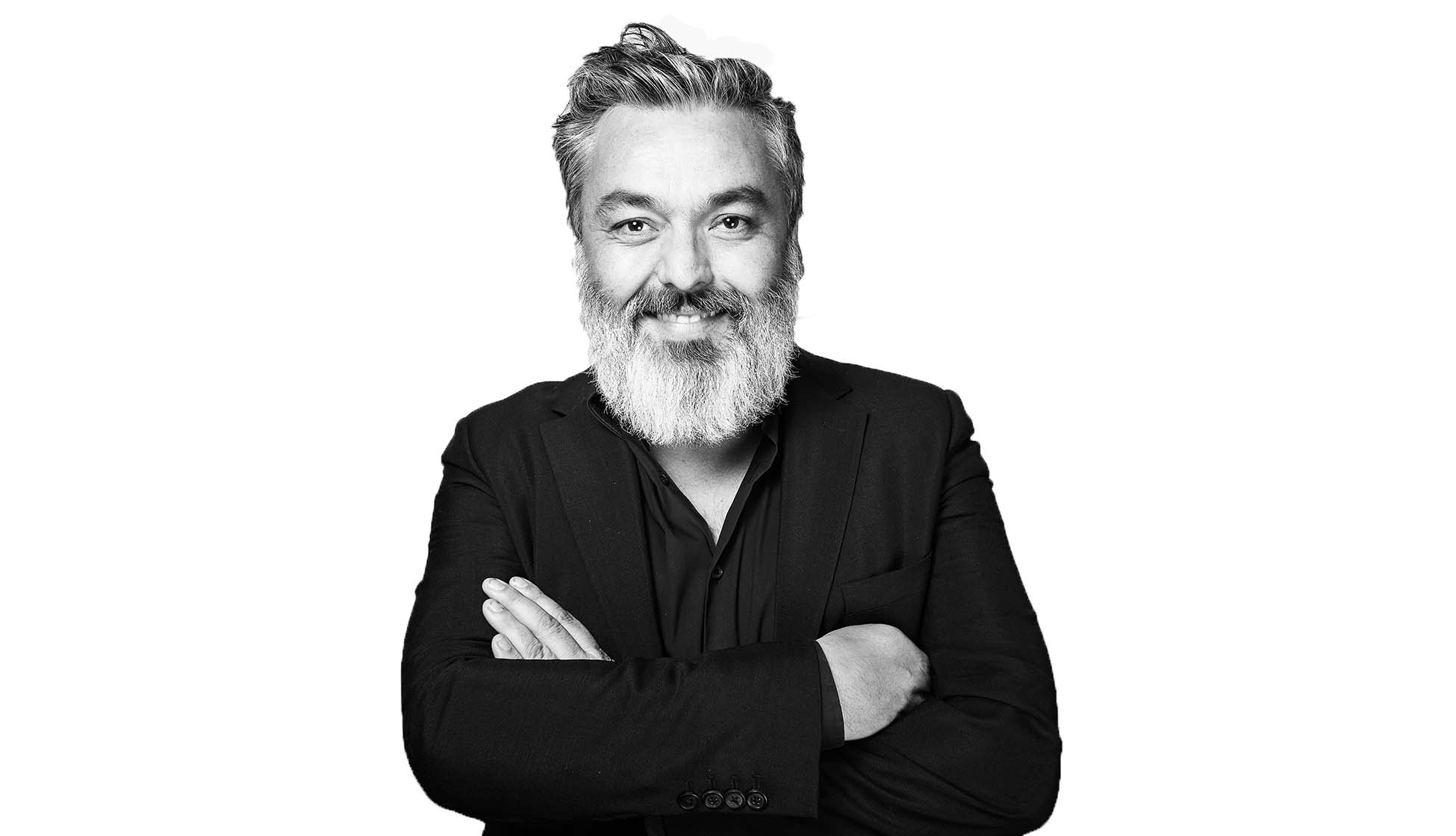 This holiday season, Jez reflects on what makes Atlantic special to him
My name is Jez Butterworth. I am that most noble of creatures, an English Playwright.
Last night I took Neil Pepe (my friend of 20 years, director of my plays) to a nice Italian Restaurant in the Village, bought the best bottle of Barolo I could afford, and when it came time to pay the bill my credit card was declined. As he paid the bill, Neil said "Now you have to write that letter."
And that brings us to now.
I know the deal. You already paid a King's Ransom for your tickets / subscription / patronship.
I got drunk at an Atlantic event recently and paid fifteen grand for I cannot remember for the life of me what. I do remember that I put it on my agent's credit card, as mine was declined.
Going to the theatre is a mug's game. It's like going to the track, except there's no safe bets. Every horse is a two hundred to one shot. You know within thirty seconds the nag doesn't have the legs. Hopefully the restaurant after is nice, and your card works.
Then one day you go along, and out of the blue you win.
And because of the insane odds, you win long. Very, very long. A good night in the theatre (that's how it's spelled) is like nothing else on earth. It's a thrill unavailable any place else. It can change your very sense of yourself, your connection to your soul and to the souls of others and to the past, the present and the future. You tingle with goosebumps. Your dreams are affected. A good night at the theatre becomes part of you in a way nothing else does, not even a great novel. Because YOU were there. YOU saw it. It happened to YOU.
You are clearly, like me, a fool for this stuff; a hopeless romantic, or you wouldn't still be reading this. So place a bet on Neil Pepe and Atlantic Theater Company. Somewhere between a careless flutter and the Farm. Because as tracks go, Atlantic has something. Just as we have The Royal Court in London, you guys have Atlantic. It has become the greatest theatrical organ this side of the pond bar none, and it doesn't run on buttons. You kind people have helped make it so.
So let's place that bet. I'm going to. I'm putting it on my card right now.
---
or
Call Anna Frenkel
at 646.216.1087 to make a gift by phone.
or
Mail a check to:
Atlantic Theater Company
Attn: Development Department
76 Ninth Avenue, Suite 537
New York, NY 10011
Pictured: Jez Butterworth