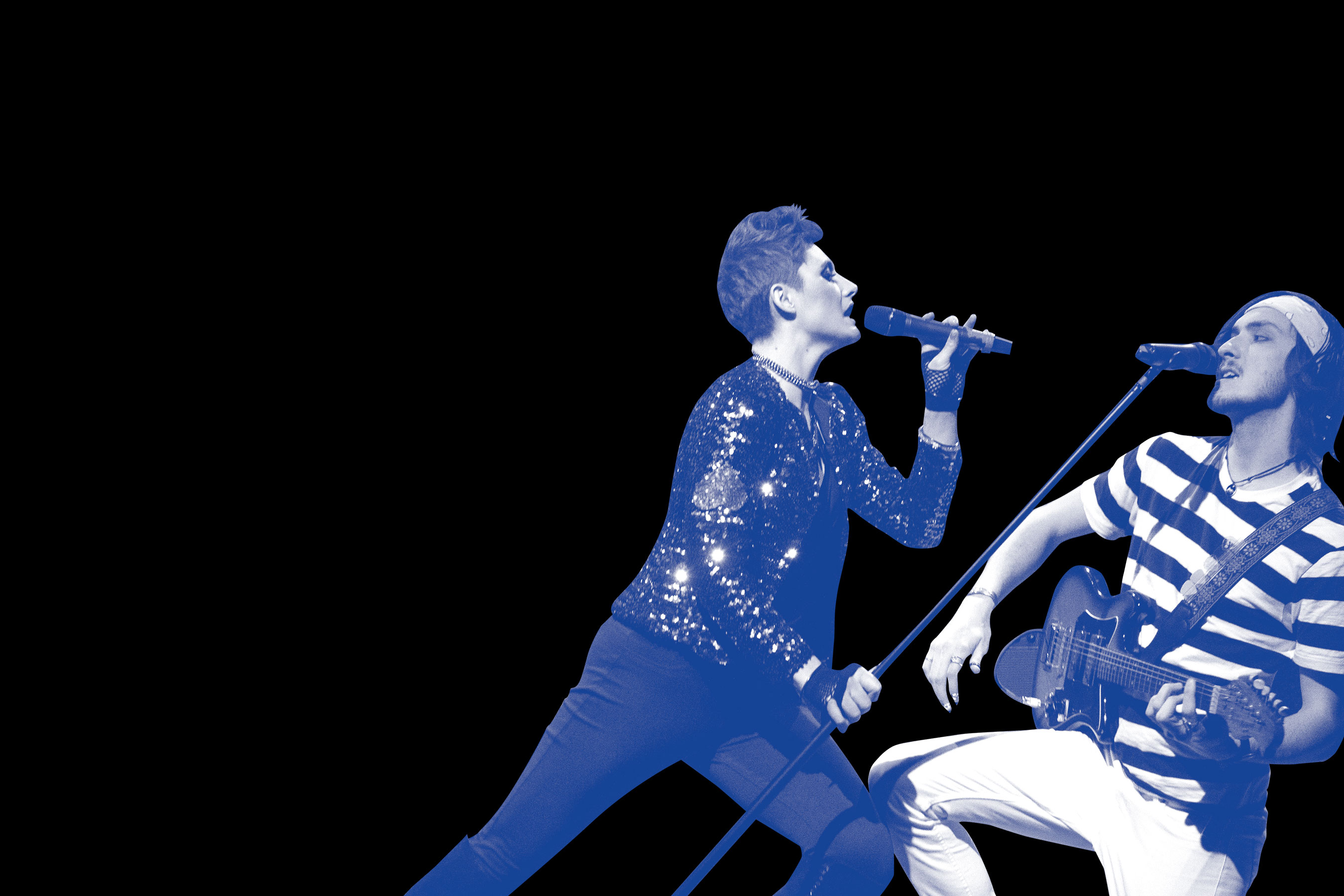 Atlantic for Kids: Wonderland: Alice's Rock & Roll Adventure
Book & Lyrics by RACHEL ROCKWELL
Music & Lyrics by MICHAEL MAHLER
Directed by MARSHALL PAILET
Musical Direction by ANDY RONINSON

Choreography by MISHA SHIELDS
Linda Gross Theater


March 4 – 26, 2017
Carroll's beloved, poetic tale of self-actualization is brought to life with an eclectic, live rock soundtrack as Alice journeys through Wonderland in search of her own inner voice. Along the way, she faces many challenges and fears, but in learning to believe in the impossible Alice learns to believe in herself.
More Info
This rock concert meets live theater adventure is recommended for children ages 8 and up! Based on Lewis Carroll's "Alice's Adventures in Wonderland" and "Through the Looking-Glass, and What Alice Found There." Wonderland: Alice's Rock & Roll Adventure received its World Premiere Production at Chicago Children's Theatre, April 2015, Jacqueline Russell, Artistic Director.
Produced by special arrangement with THE DRAMATIC PUBLISHING COMPANY of Woodstock, Illinois.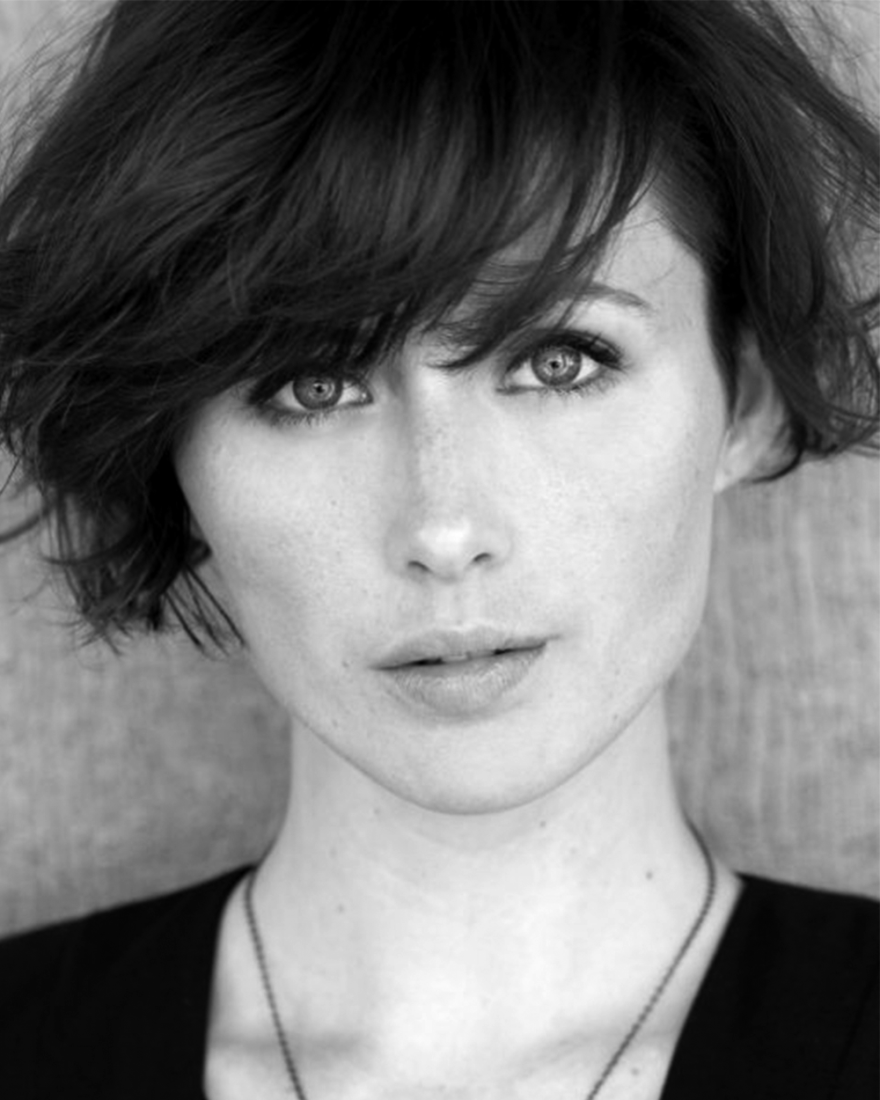 Crystal Arnette
Queen of Hearts
CRYSTAL ARNETTE is pretty excited to be rocking a flamenco guitar with this awesome company! Most recently, Crystal served as co-producer of #serials@theflea. Also at The Flea: but i cd only whisper, Mary-Kate Olsen Is In Love and Looking At Christmas. Other faves: The House of Von Macramé, F#@king Up Everything and The Consequences. Film & TV: What We've Become, You Can't Kill Stephen King, Polaroid Girl, "Power" (Starz) and "I Love You… But I Lied" (Lifetime). Upcoming: Unicornland. Crystal creates films with Adventure We Can and fronts the folk-chamber-rock experiment Ladybird. BFA: UNCSA. Crystalarnette.com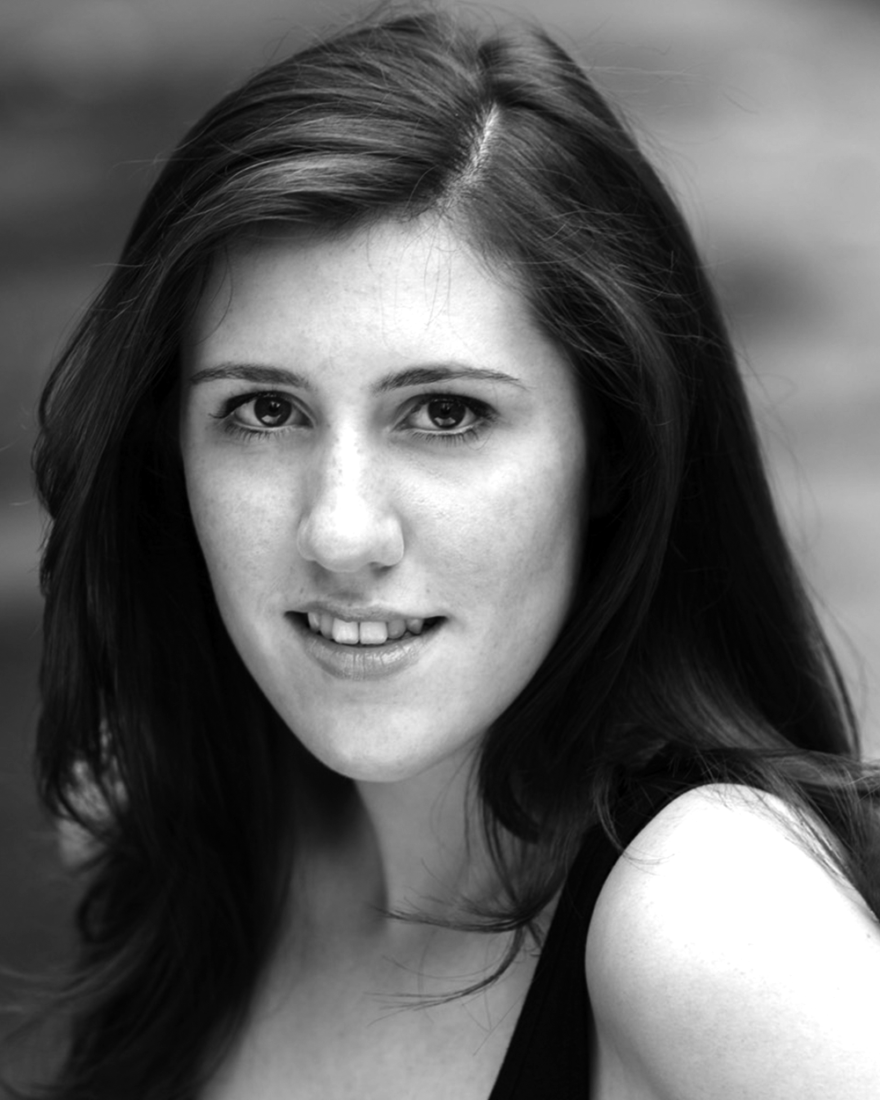 Anna Chicco
Bianca
ANNA CHICCO is a newly transplanted brooklynite and recent BFA graduate of SUNY Fredonia. So excited to be in her second Off-Broadway show in a month and getting the chance to flex her rock muscles! Favorite credits include: The Video Games, I Love You Because…., Balm in Gilead, Everything With Be Different, James and the Giant Peach, RENT, and Puck in A Midsummer Night's Dream. Thank you to my mother and father for never saying there was something I couldn't do. ILYM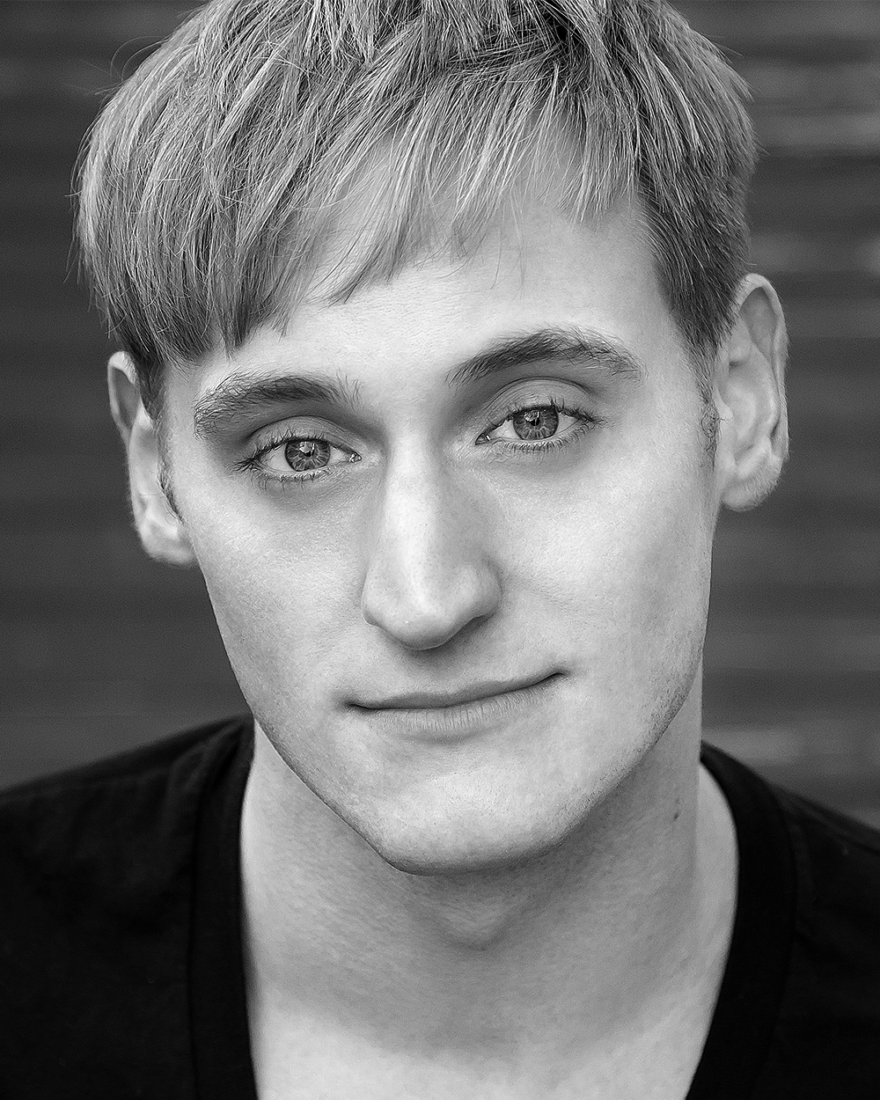 Nathaniel Dolquist
Felicite
NATHANIEL DOLQUIST. Recent credits include Dido and Aeneas (First Sailor) at New York City Center, Newton's Cradle (u/s Michael) at NYMF, Broadway Close Up: Broadway's One-Hit Wonders at the Kaufman Music Center and Scorched with The Araca Project. National/International tours: Yale Spizzwinks and Whiffenpoofs. Thanks to VC, DH and all his high school orchestra directors. Yale University '15. nathanieldolquist.com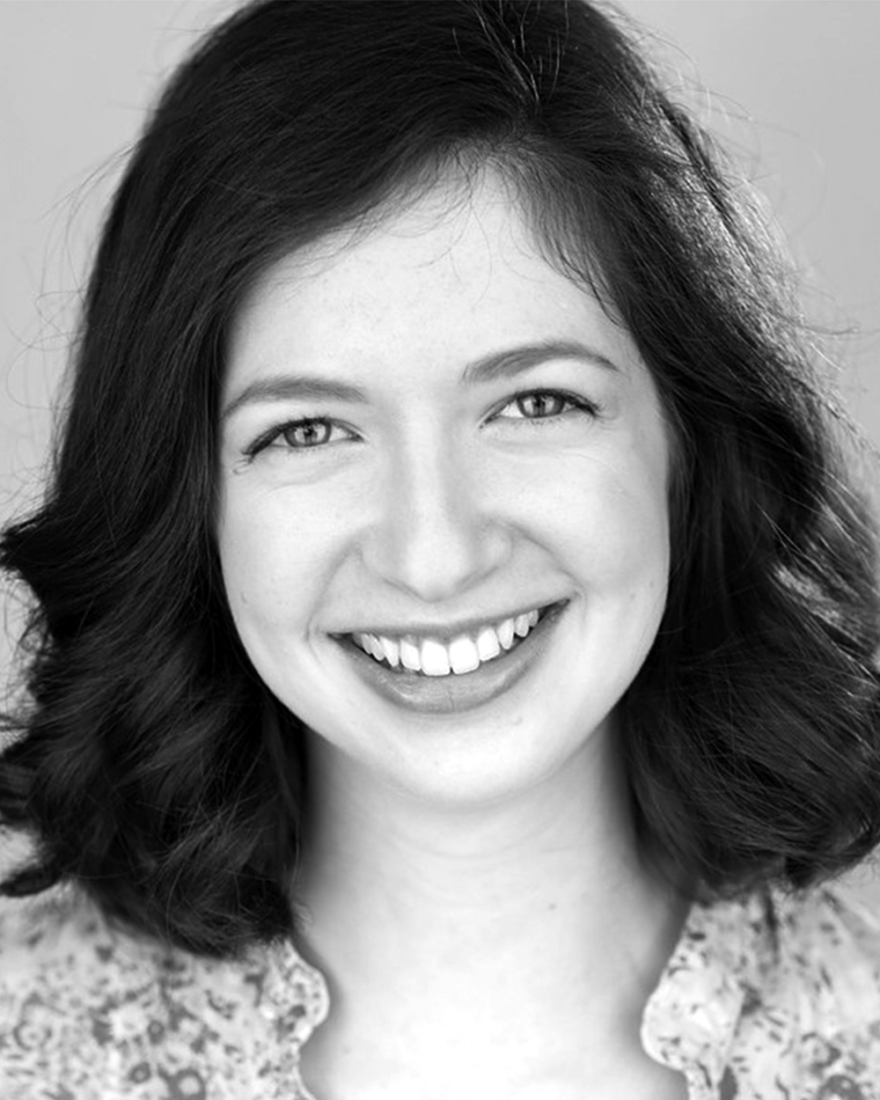 Lily Fryburg
Alice
LILY FRYBURG is delighted to be making her Atlantic for Kids debut! Recent/favorite credits include Seussical, Hairspray (Muhlenberg Summer Music Theater), A Charlie Brown Christmas (Jenny Wiley Theater), Quirky: A Character Cabaret (one-woman show, writer) and Anyone Can Whistle (Fay). Lily is also a sketch comedy writer and performer. Graduate of Muhlenberg College and the Accademia dell'Arte (School of Physical Theater) in Italy. She is grateful to her family for helping her believe in the impossible. "Imagination is the only weapon in the war against reality." – Lewis Carroll, Alice in Wonderland.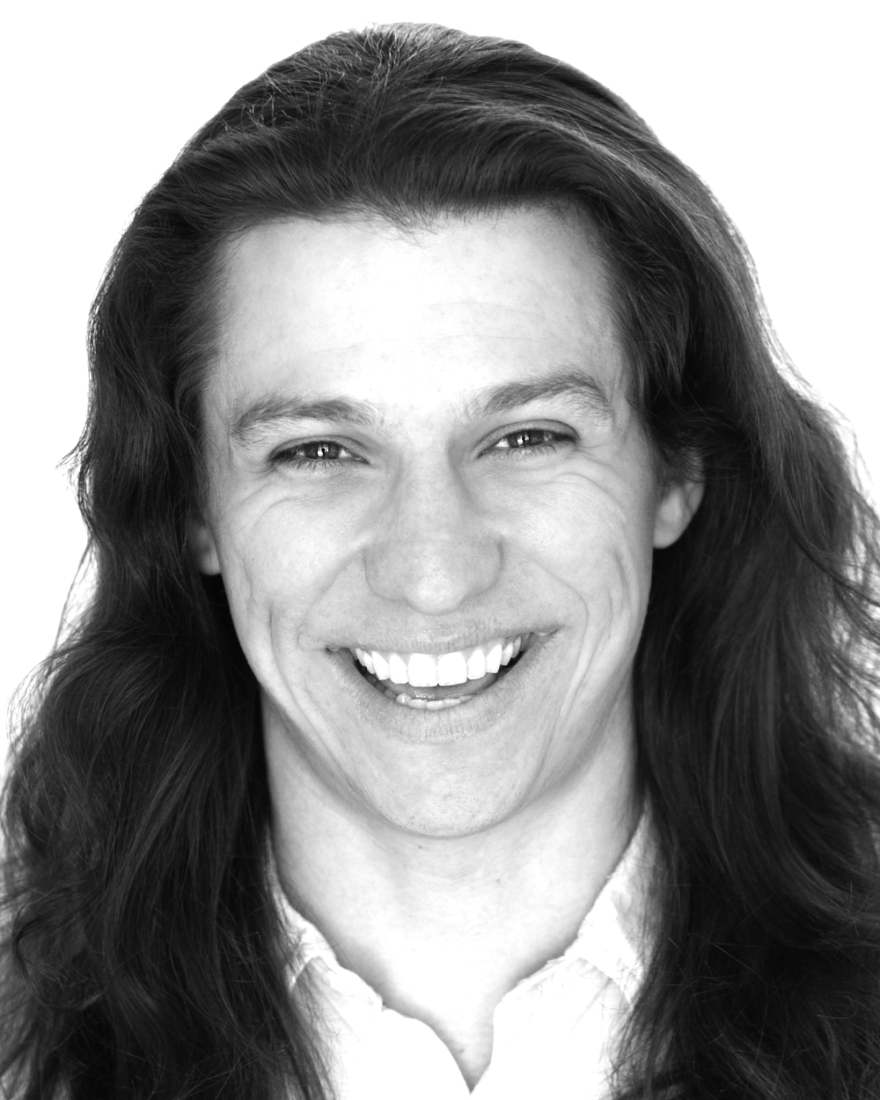 Armando Gutierrez
March Hare/King of Hearts
ARMANDO GUTIERREZ is currently the band leader for the Brooklyn Folk group, Morgy and Mess. Past theatrical credits include Hair (Chance Theater, California) and The Girl, The Grouch and the Goat (World Premiere, Mark Hollmann). Thanks to the cast, crew and my wife Lanae.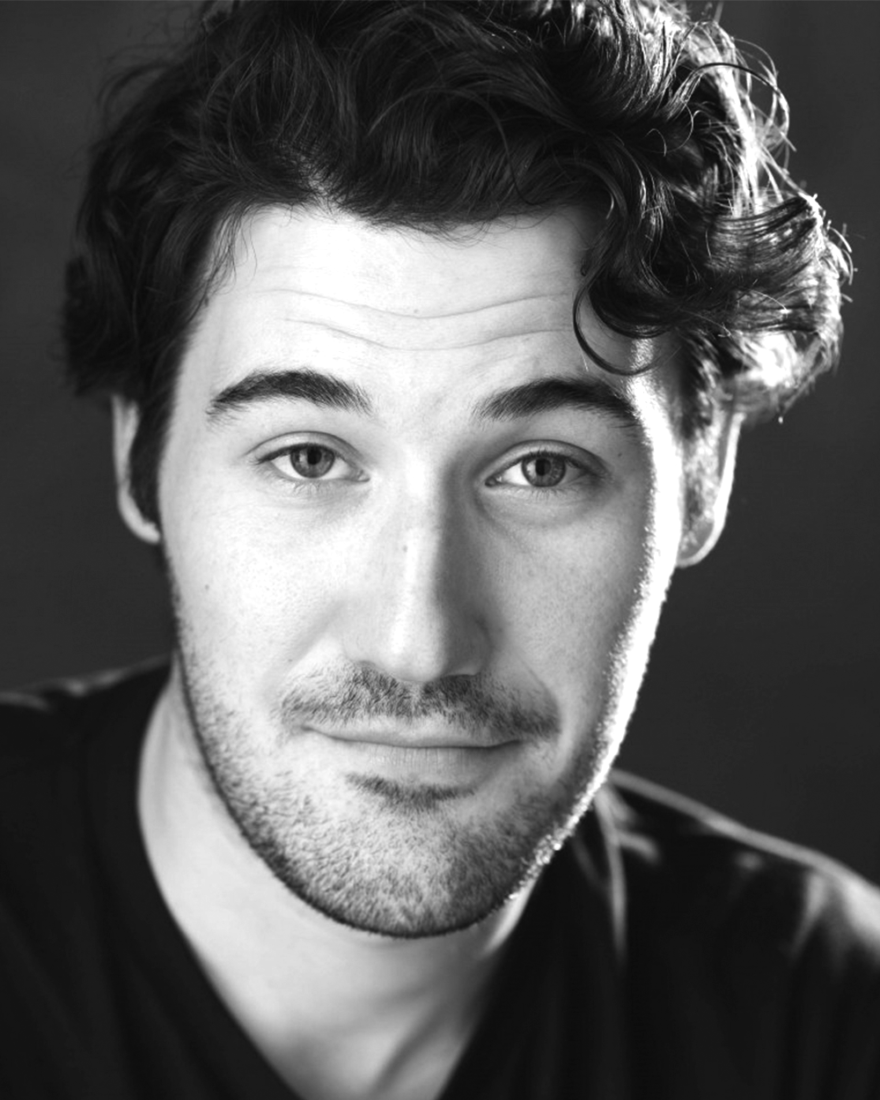 Paul Hinkes
Dinah/Chesire Cat
PAUL HINKES is a Chicago born, New York based actor and musician. He's a recent graduate of Yale University, where he studied film and theatre. New York Theatre credits include Dust Can't Kill Me (New York Musical Festival, winner of 6 awards including Best Ensemble), Scorched: A Fiery New Musical (Araca Project), and The Winter's Tale (Underling Productions). He's thrilled to be joining the cast of Wonderland! More credits and info at paulhinkes.com. @paulhinkes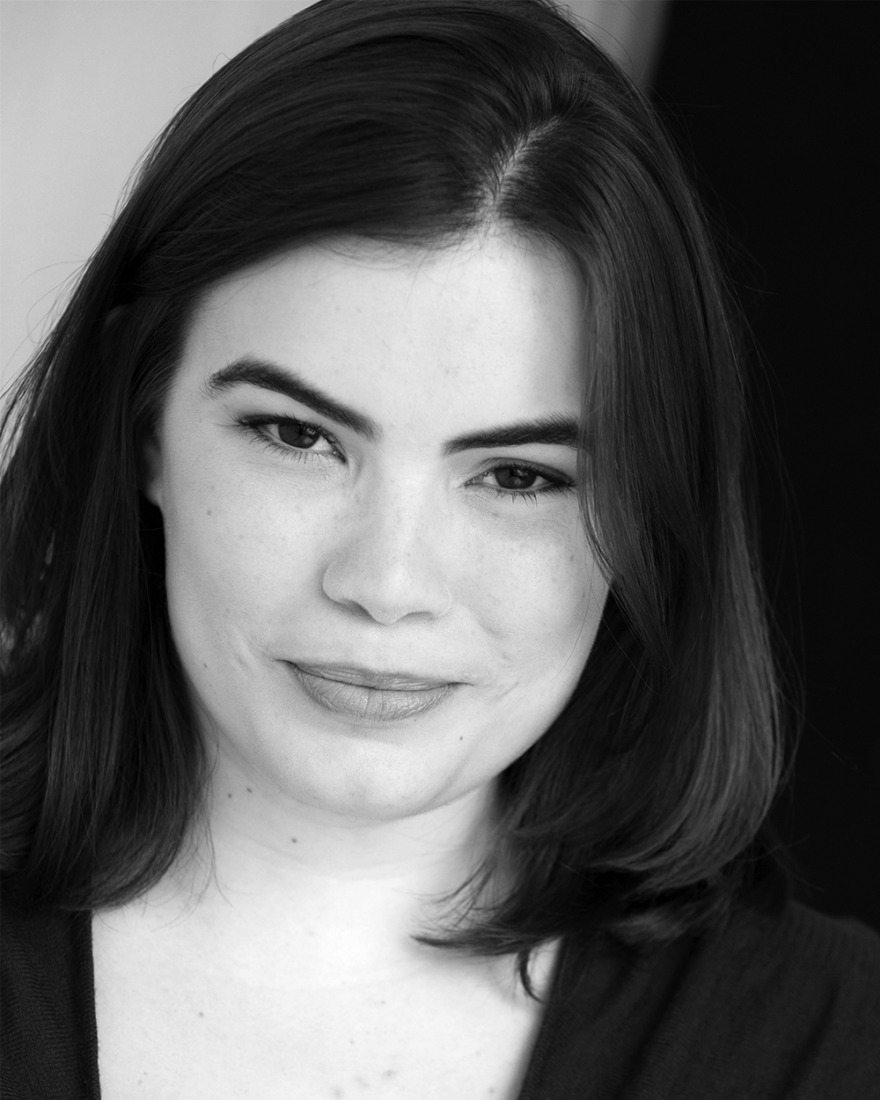 Emily Ide
Mad Hatter/Four
EMILY IDE is thrilled to be back at Atlantic for Kids, where she was most recently seen playing Nancy in Ivy and Bean. Favorite credits include Ivy + Bean (1st National Tour and Atlantic Theater Company), Urinetown (Pennywise), My Sweet Edible You! (Joe's Pub), and Love's Labour's Lost (Princess). BFA Drama NYU Tisch/CAP21. Love to my family and friends, and many thanks to the Wonderland cast and creative team!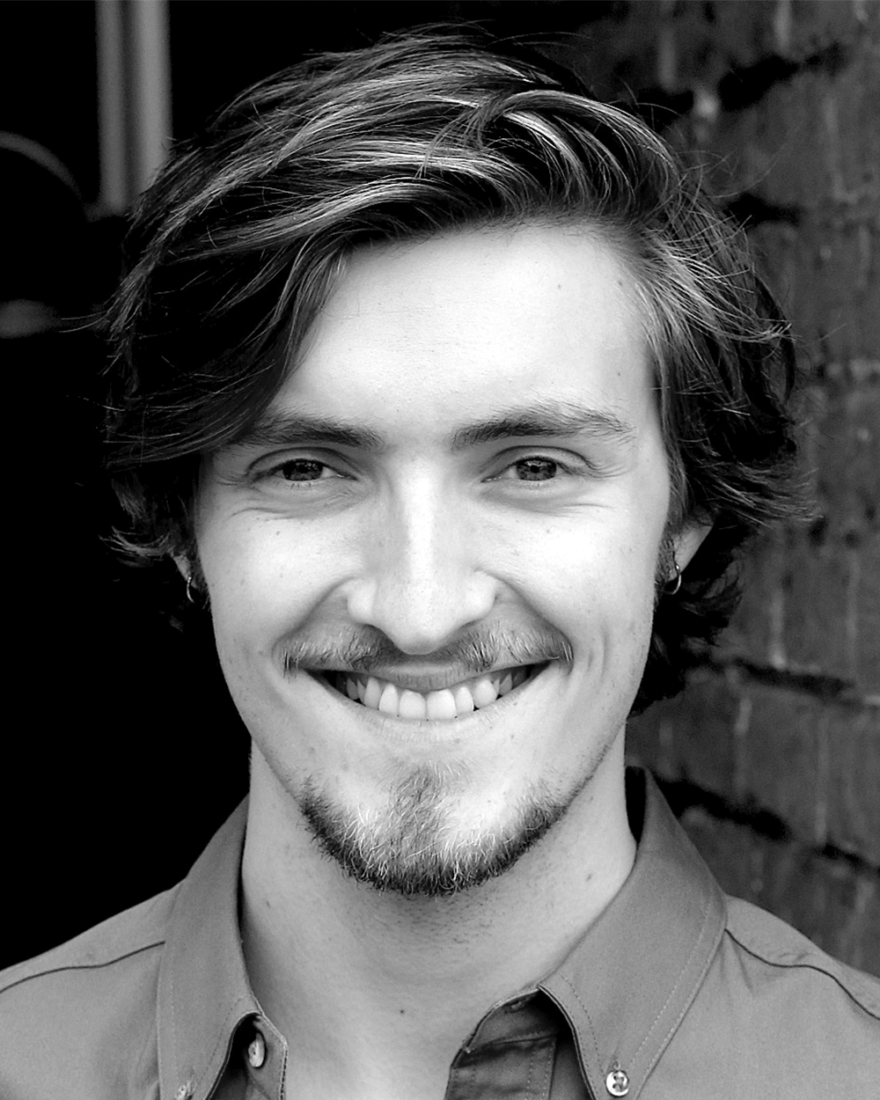 Sam Saint Ours
White Rabbit/Tweedle Dee
SAM SAINT OURS could not be more excited to be making his NYC debut with Atlantic Theater! A recent graduate of James Madison University's Musical Theatre program, this small-town-boy-turned-rock-star-rabbit's past credits include performing in Assassins, The Aliens and Still Alive at JMU. Sam has also composed music for such shows as The Tempest, Yellow Boat and The Cherry Orchard. For giving him every chance in life and shaping him into who he is today, Sam would like to thank his friends, loved ones, and, most importantly, his massive family and incredibly supportive parents.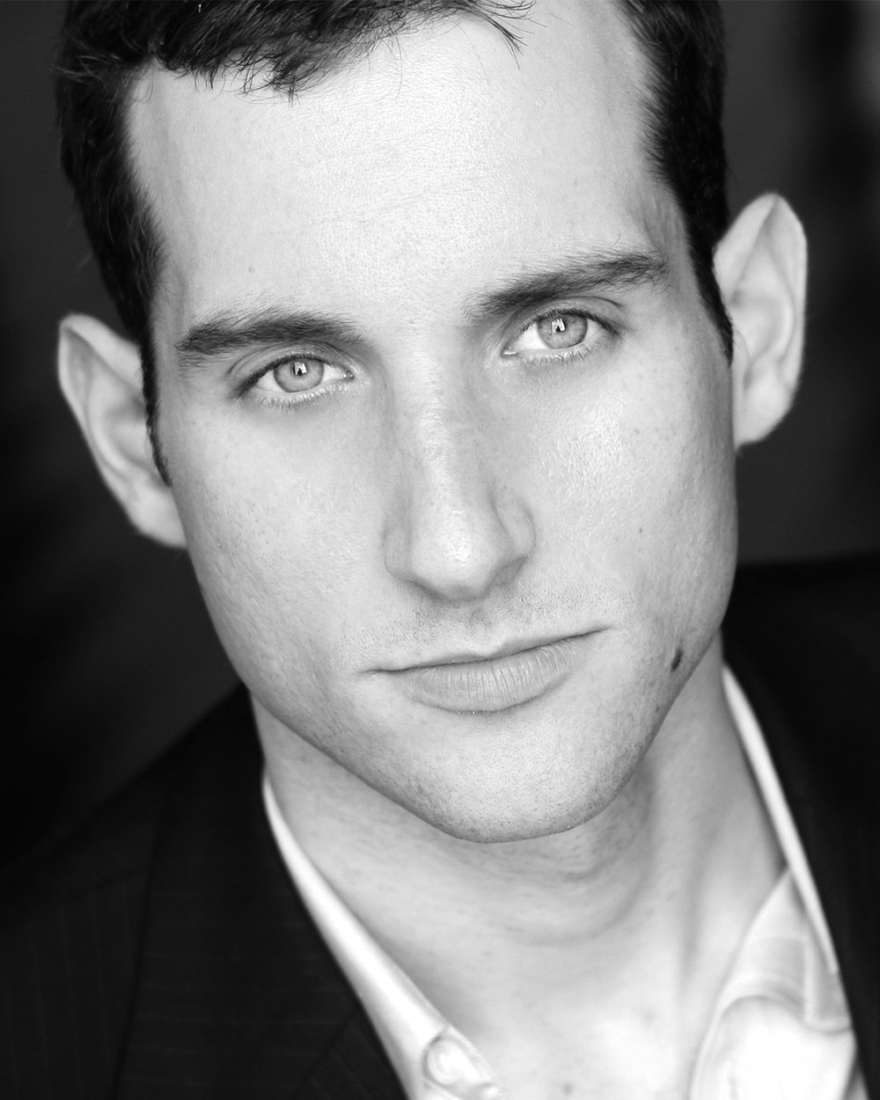 James Stafford
Caterpillar/Tweedle Dum/Seven
JAMES STAFFORD loves to play with friends. He's really excited that you could come and be a part of our show. Prior to being a caterpillar, he has recited Shakespeare near hungry crocodiles in the Outback with the Australian Shakespeare Company, been The Cat in the Hat at the Sydney Opera House, flown through the air as Dracula at Universal Studios Japan, and wiggled with Captain Feathersword around Australia in Dorothy's Dance Party. This is James' New York City debut!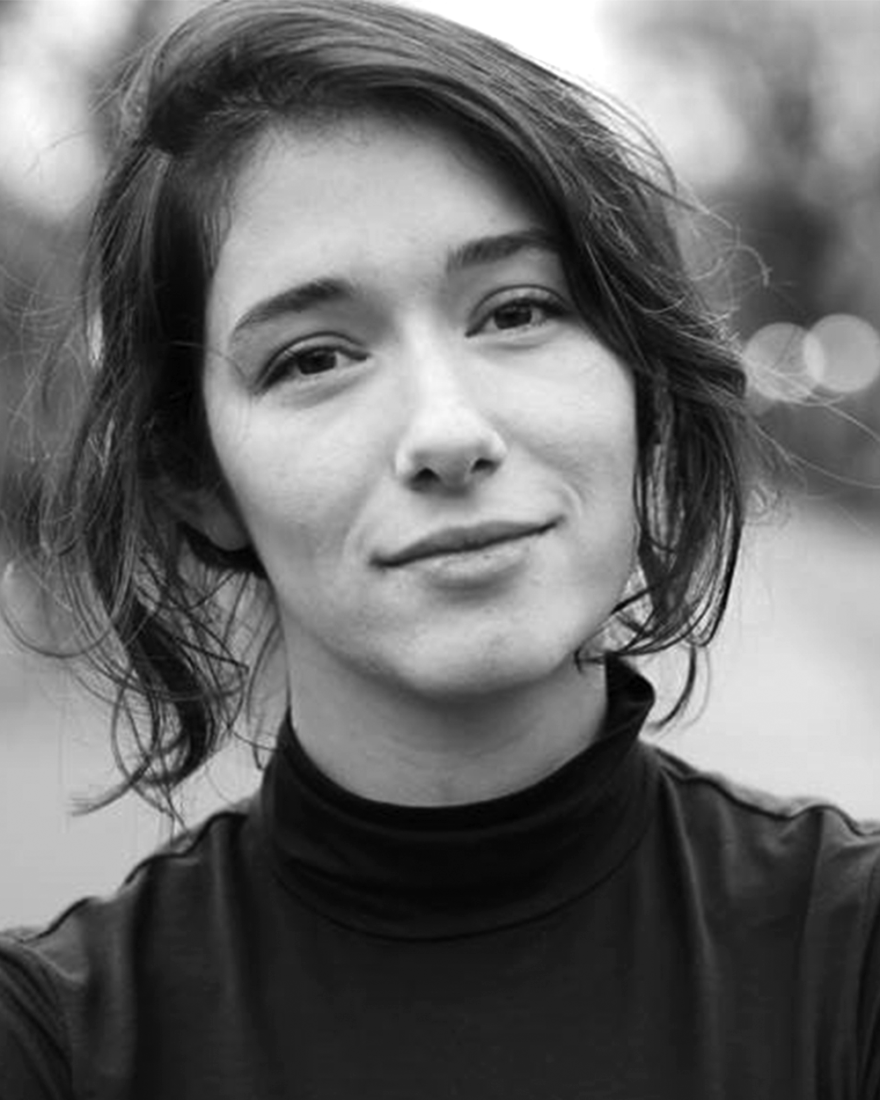 Mina Walker
Lorina/ Dormouse/ Unicorn
MINA WALKER is an NYC based actor, singer/songwriter, and painter. She was born and raised in New Orleans, and recently graduated with a BFA in Acting from NYU Tisch where she studied at the Atlantic Acting Studio and the International Theater Wing in Amsterdam. Mina has an indie pop/rock band called Daisy the Great. Mina also has an improvisational voice band called Subtle Pride. Both are great and you should check them out if you like music and fun. minawalker.com
Michael Mahler
Music, Lyrics
MICHAEL MAHLER is the award-winning Chicago-based composer/lyricist of Diary of a Wimpy Kid, October Sky, Hero, The Man Who Murdered Sherlock Holmes, Rockne, Painted Alice, How Can You Run with a Shell on Your Back?, and others. His songs have been performed in concerts and showcases around the globe including an evening at the Kennedy Center. Michael contributed additional lyrics to Cameron Mackintosh's new Broadway-bound production of Miss Saigon, and served as the premiere English lyricist for Boublil and Schönberg's La Revolution Francaise. Visit www.michaelmahler.com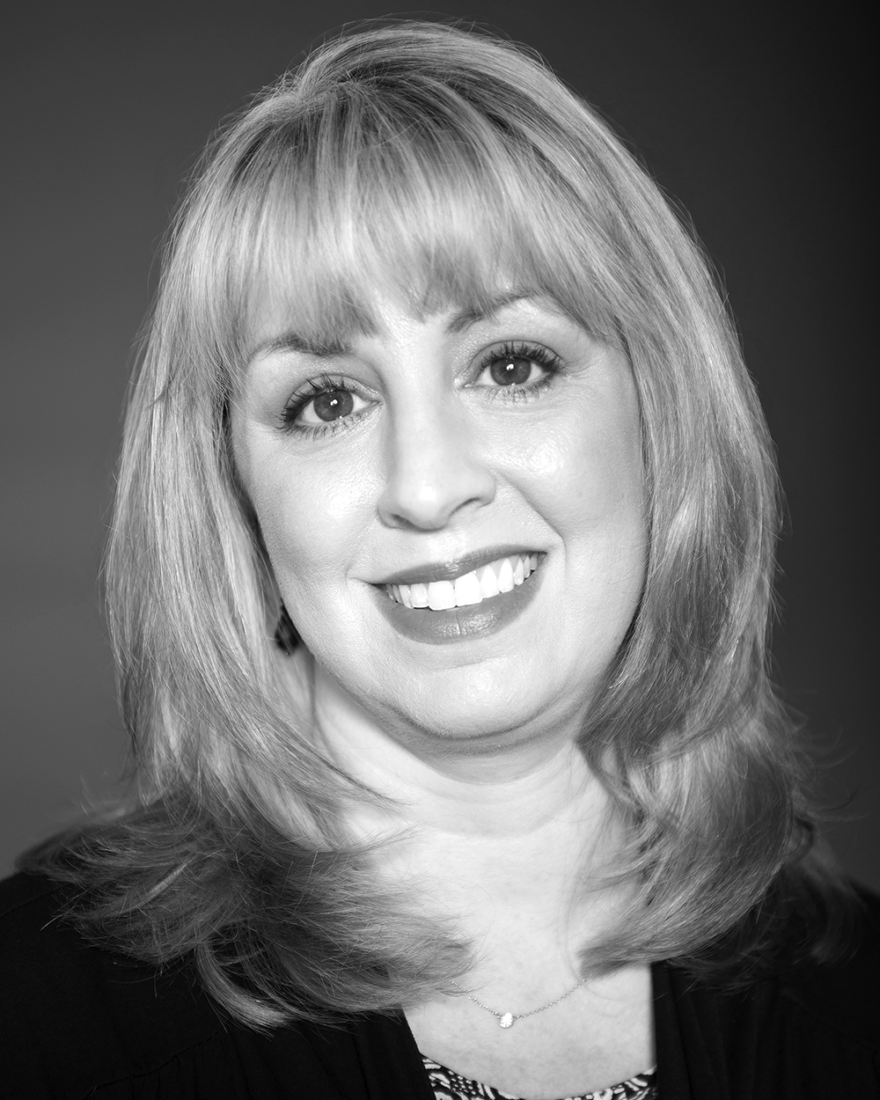 Rachel Rockwell
Book, Lyrics
RACHEL ROCKWELL is an award-winning, Chicago-based director/choreographer. Some of her directing/choreography credits include Ride The Cyclone (US premiere) at Chicago Shakespeare Theatre; Brigadoon at the Goodman Theatre (Jeff award-Best Musical, Best Choreography); Diary Of A Wimpy Kid, The Musical at the Children's Theatre Company; Enron at TimeLine Theatre (Chicago premiere, Jeff nomination-Best Play in a Mid-size Category); Mary Poppins (Jeff nomination-Best Musical, Best Director), In The Heights, Music Man, Annie and Hair at the Paramount Theatre; Billy Elliott (Jeff award-Best Choreography), Les Misérables (Jeff nomination-Best Musical, Best Director), Sweeney Todd (Jeff nomination-Best Musical and Best Director), The Sound of Music (Jeff nomination-Best Musical, Best Director), Ragtime (Jeff award-Best Musical, Best Director), Oliver! (Jeff nomination-Best Musical and Best Director) and Miss Saigon (Jeff nomination-Best Musical and Best Director) at Drury Lane Theatre; October Sky (World premiere), 42nd Street (Jeff nomination-Best Musical, Best Director); Shout!; The 25th Annual Putnam County Spelling Bee (Jeff nomination-Best Musical), A Christmas Carol, Disney's High School Musical, Seussical and Disney's Aladdin (Marriott Theatre); Disney's The Little Mermaid, Shrek, Disney's Beauty and the Beast, SS! The Taming of the Shrew, SS! Romeo and Juliet, The Adventures of Pinocchio; The Emperor's New Clothes (Chicago Shakespeare Theatre); Leaving Iowa (Fox Valley Repertory); John and Jen (Apple Tree Theater); and It's A Wonderful Life, A Live Radio Play and Married Alive (Noble Fool Theatricals). Rachel was named Best Director of 2010 by Chicago Magazine, and Chicagoan of the Year in Theatre, 2013, by the Chicago Tribune.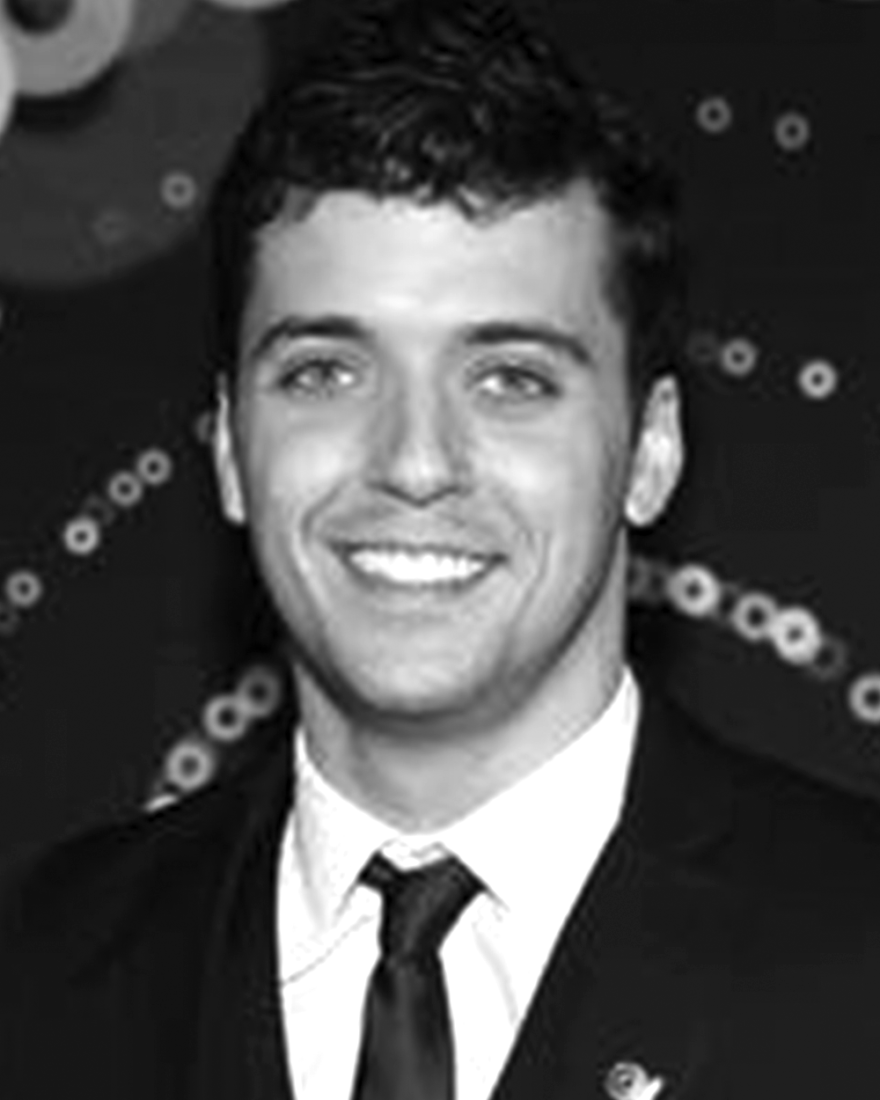 Marshall Pailet
Director
MARSHALL PAILET is a director, writer and composer for theater, plays, and animated films. Off Broadway: Who's Your Baghdaddy; or How I Started the Iraq War (New York Times Critics' Pick); Triassic Parq (Chance Theater '13; Ovation Award, Best Musical; Ovation Nom; Best Director). Other Theater: Claudio Quest (winner of six 2015 NYMF Awards for Excellence); Loch Ness (Chance Theater '15; Best Musical, OC Weekly); Shrek the Halls(DreamWorks Theatricals); The Chocolate Tree (NAMT). Film: VeggieTales: Noah's Ark starring Wayne Brady (Original Songs). He is also on faculty at Molly College, Cap 21, and the Broadway Dreams Foundation. Graduate Yale University. www.marshallpailet.com. Andy Roninson
Music Director/Orchestrator
ANDY RONINSON is a composer, pianist and music director. In NYC, he's worked at the Public Theater and Playwrights Horizons and music directed a workshop of Triassic Parq (directed and co-written by Marshall Pailet). In the BMI Lehman Engel Musical Theatre Workshop, he was awarded the Robert B. Sherman Scholarship and the Harrington Award. He is the creator, producer and co-writer of TAKE A TEN, the all-original ten-minute musical podcast. Episodes have been produced live from Los Angeles to Paris, France and have won numerous awards. To hear every episode for free, visit TakeATenMusicals.com. Misha Shields
Choreographer
MISHA SHIELDS. Dance and aerial circus choreography credits include: Who's Your Baghdaddy? Or How I Started The Iraq War (Actor's Temple), The Orion Experience (XL Nightclub), I Was Most Alive With You (Huntington Theatre), Milk Like Sugar (Huntington Theatre), Doll's House(Huntington Theatre), We're Gonna Die (Company One/A.R.T. Oberon), Revolt. She Said. Revolt Again. (Company One), Spelling Bee (APAC), Merrily We Roll Along (APAC), Rocky Horror (Yale), Company (St. Bart's Players), Follies (TheaterWorks), The Travels (NYMF), Company (Fordham), Cabaret and Sunday in the Park with George (Boston Conservatory). Upcoming in 2017: Bridges of Madison County (Speakeasy Theater Company). Love to Ben. mishashields.com Reid Thompson
Scenic Designer
REID THOMPSON. Recent NYC: Among The Dead and House Rules (Ma-Yi), The Electric Baby (Fordham), Empathitrax (Colt Coeur), Tartuffe (Atlantic Acting School), Dust Can't Kill Me, Lisa and Leonardo (NYMF 2016) Half Moon Bay (Lesser America), Lucia di Lammermoor and Dido & Aeneas (Heartbeat Opera) and A Delicate Ship (Playwrights Realm). Recent regional: Little Shop of Horrors, The Homecoming, Bells Are Ringing (Berkshire Theater Festival), Disgraced (Asolo Rep), Fault (Theater Squared) and Merrily We Roll Along (Yale Dramat). Upcoming: Too Heavy for Your Pocket (Alliance), Into The Woods (Princeton/McCarter), Lucretia (Stony Brook Opera) and Madama Butterfly (Heartbeat Opera). BFA: School of the Art Institute of Chicago; MFA: Yale School of Drama. Proud member of Wingspace and USA-829. reidthompsondesign.com Loren Shaw
Costume Designer
LOREN SHAW. New York: Sojourners (Playwrights Realm); Charles Francis Chan's Exotic Oriental Murder Mystery (NAATCO); The NY Mysteries, Restoration Comedy, These Seven Sicknesses (The Flea Theater, NY); Ludic Proxy, The Golden Dragon (Play Company, NY). Regional: Head Over Heels (Oregon Shakespeare Festival, OR), Busytown the Musical(Children's Theater Company, MN) and Taming of The Shrew (Shakespeare Company, DC). Other: Nominated for both the 2013 and 2014 Drama Desk Award for Outstanding Costume Design. Founding member and the Resident Costume Designer of Exit, Pursued by a Bear. BFA from University of South Florida '06. MFA from Carnegie Mellon University '09. Oliver Wason
Lighting Design
OLIVER WASON. Recent designs include Peer Gynt and the Norwegian Hapa Band, Among the Dead, House Rules (Ma-Yi); Sagittarius Ponderosa (NAATCO); Stones in his Pockets (Shanghai Dramatic Arts Center); Little Shop of Horrors, Bells Are Ringing, A Little Night Music (Berkshire Theater Festival); Lucia di Lammermoor, Dido and Aeneas, Kafka Fragments, Daphnis and Chloe (Heartbeat Opera); peerless (Yale Rep, Barrington Stage, Cherry Lane); Accidental Death of an Anarchist (Berkeley Rep, Yale Rep); Empty the House (Curtis Opera); The Pen, The Booty Call (Inner Voices). Upcoming: Carmen, Madama Butterfly (Heartbeat Opera); Agrippina (Juilliard). BA Hunter College, MFA Yale. Kelsy Durkin
Production Stage Manager
KELSY DURKIN. Off Broadway: Indecent (Vineyard Theatre), Hungry (The Public), The Way We Get By (Second Stage). Broadway: Wicked. Concerts include A Man of No Importance (Transport Group) and Ragtime on Ellis Island. Regional: Weston Playhouse, Goodspeed Musicals, Bay Street Theater, Barrington Stage, Steppenwolf Theatre, Chicago Shakespeare Theatre. A dozen world premieres, including the pre-Broadway production of The Last Ship. Previously a guest artist at Northwestern University and the University of Michigan.
Community
study guide
Atlantic's study guides take educators and their students deeper into the story. Each guide provides a variety of discussion starters, activities, and a relevant contextual basis to immerse students in the world of the play before attending the show.
Photos by Ahron R. Foster