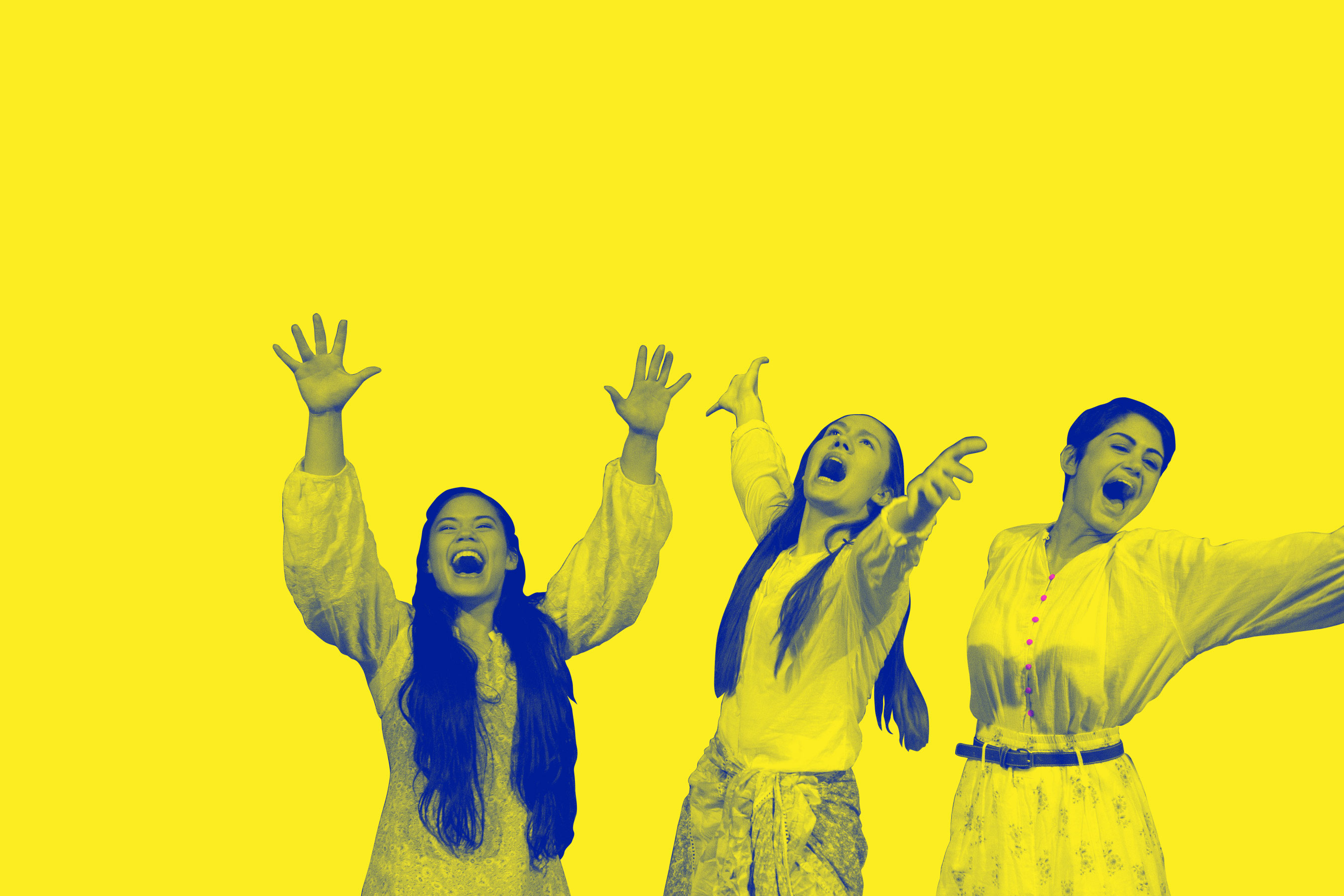 Atlantic for Kids: This Girl Laughs, This Girl Cries, This Girl Does Nothing
By FINEGAN KRUCKEMEYER
Directed by ALISON BEATTY & TOM COSTELLO

Original Music by NATE WEIDA
Linda Gross Theater
February 10 – March 11, 2018
A moving and irresistibly charming modern-day fairytale for the whole family, recommended for ages 6 and up.
More Info
Three young sisters are left in a forest by their woodcutter father and forced to find their own way in the world. From this fairytale beginning, three resolutions are made — one sister walks one way to find purpose, one the other to find adventure, and the third stays right where she is to create a home. Years later, having circumnavigated the globe and fought vikings, crossed oceans, tamed wilds, and achieved greatness, the three sisters meet again, as women.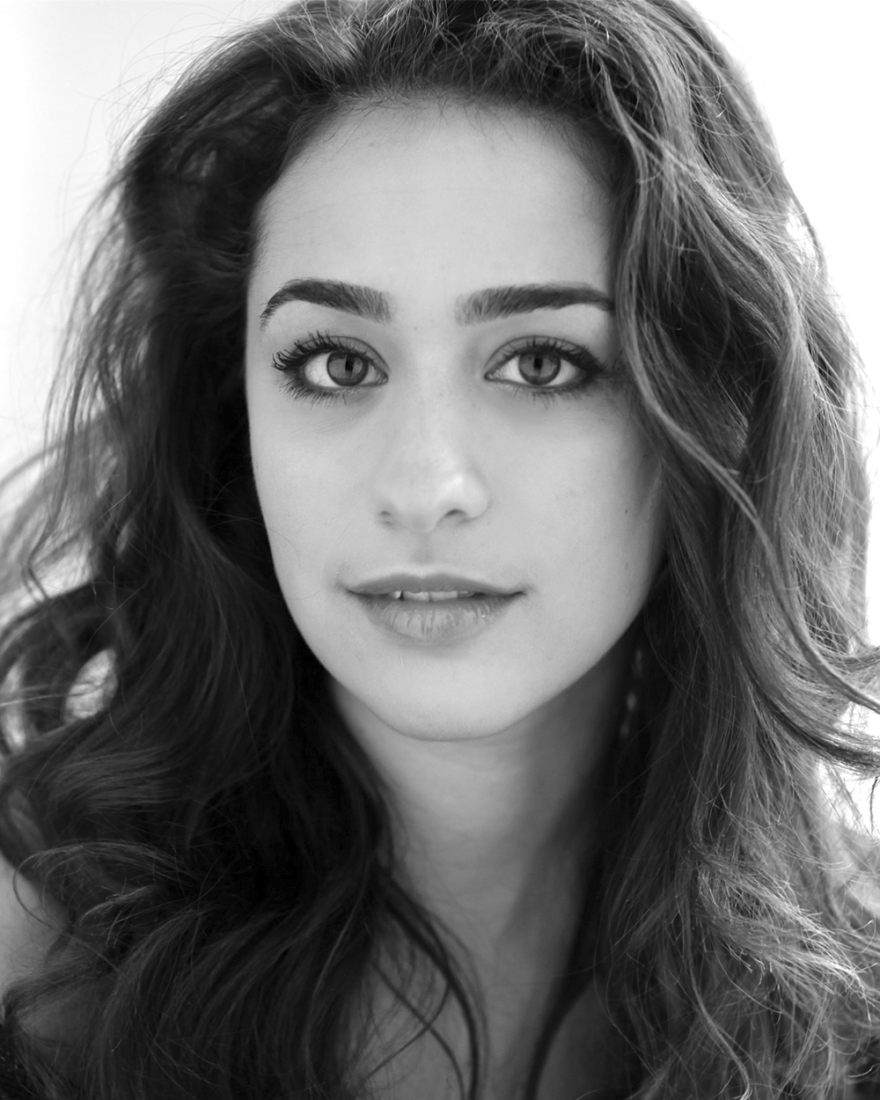 Lauren Annunziata
Lady in Lighthouse/Fleeing Girl
LAUREN ANNUNZIATA is thrilled to be working with ATC for Kids for the first time! Recent productions include: Syncopation (Penguin Rep); Asking for Trouble (Youngblood/Ensemble Studio Theater); Agnes (Rattlestick Playwrights/Middle Voice); Orpheus (Williamstown Theater Festival); Seen By/Everyone (HERE Arts Center Workshop); Las Hermanas Padilla (Playwrights Realm Workshop). NYU/TISCH. To see more, visit www.laurenannunziata.com.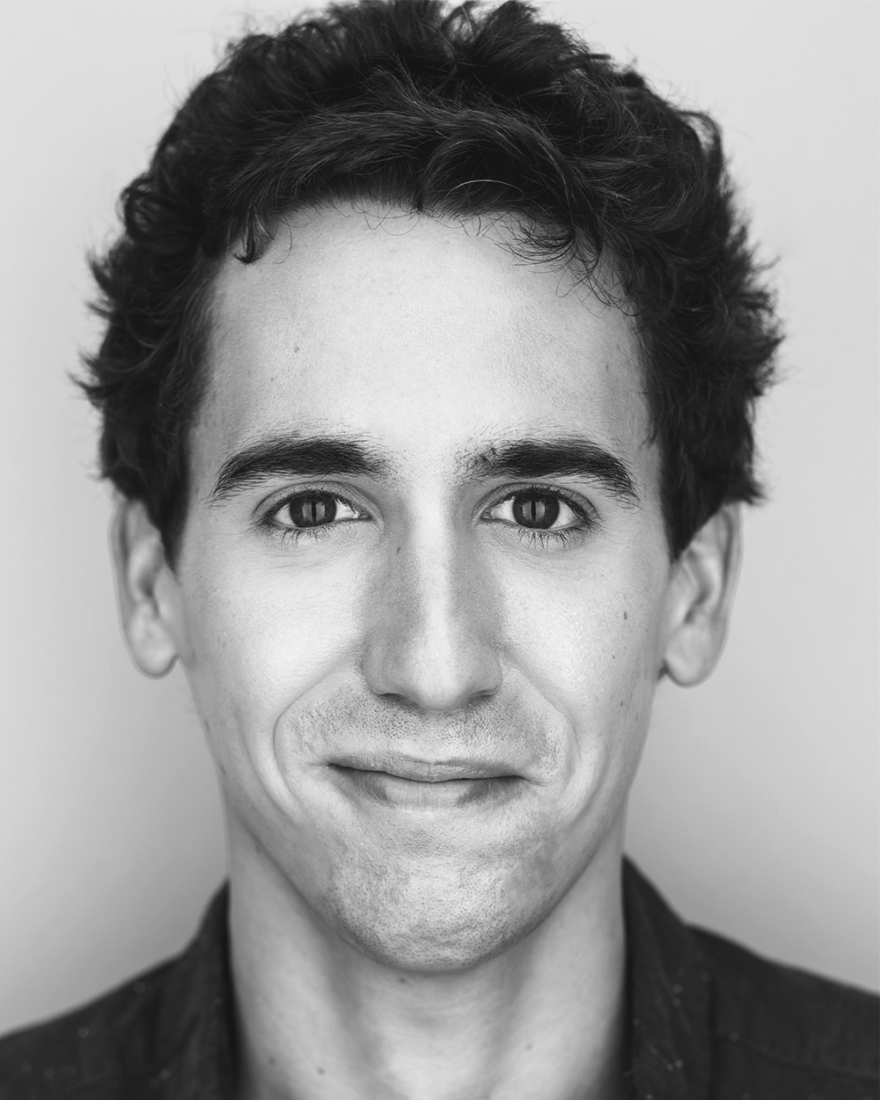 Brendan Dalton
Sad Man/City Man 2
BRENDAN DALTON is an actor, musician and composer from Upper Darby, PA. Recent credits include: Intuitive Men (The Brick, The Tank), Once Upon a Time in the Berkshires (Williamstown Theatre Festival), Tar and Feather (Williamstown Theatre Festival), The Winter's Tale (Warren Miller PAC), The Place We Built (The Flea Theater), B.B.'s Inferno (The PIT) and Blue Man Group (New York, Chicago, Orlando). Additionally, he's worked with Clubbed Thumb, Ars Nova, and is the writer, creator and performer of Christmas in Middle-Earth (The PIT). Management: Donna DeStefano, SirenSong Entertainment. www.brendan-dalton.com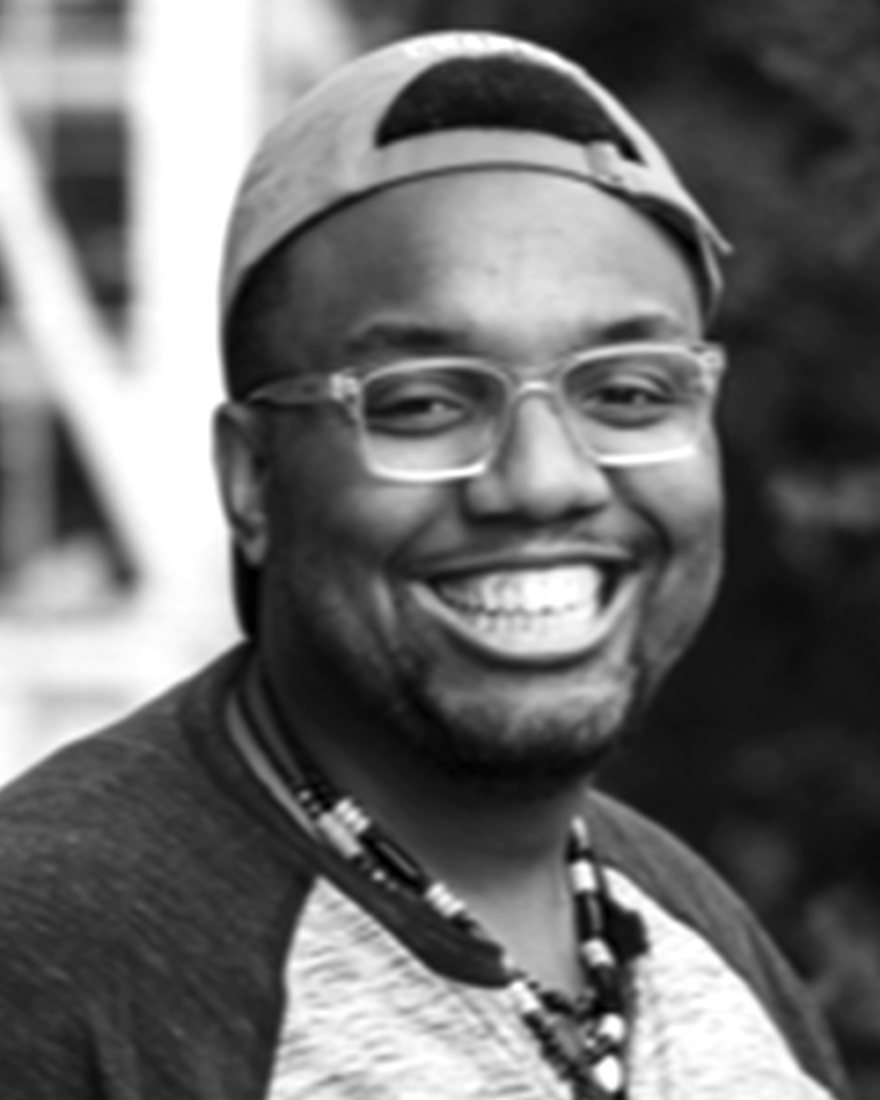 Anthony Holiday
Fleeing Villager/City Man 1
ANTHONY HOLIDAY is a graduate of Atlantic Acting School's Full-Time Conservatory with a certificate in acting. Holiday recently worked on various excerpts from plays at Atlantic Acting School as part of his training, including a version of The Mountaintop by Katori Hall, in which he played the late MLK Jr. – he directed and produced it as well. Appearances in other excerpts including The Island by Athol Fugard, in which he played Winston. Holiday's Shakespeare includes King Leontes in The Winter's Tale, Lucio in Measure for Measure, and, most recently, Oberon in A Midsummer Night's Dream. He's honored to be a part of this production of This Girl Laughs, This Girl Cries, This Girl Does Nothing.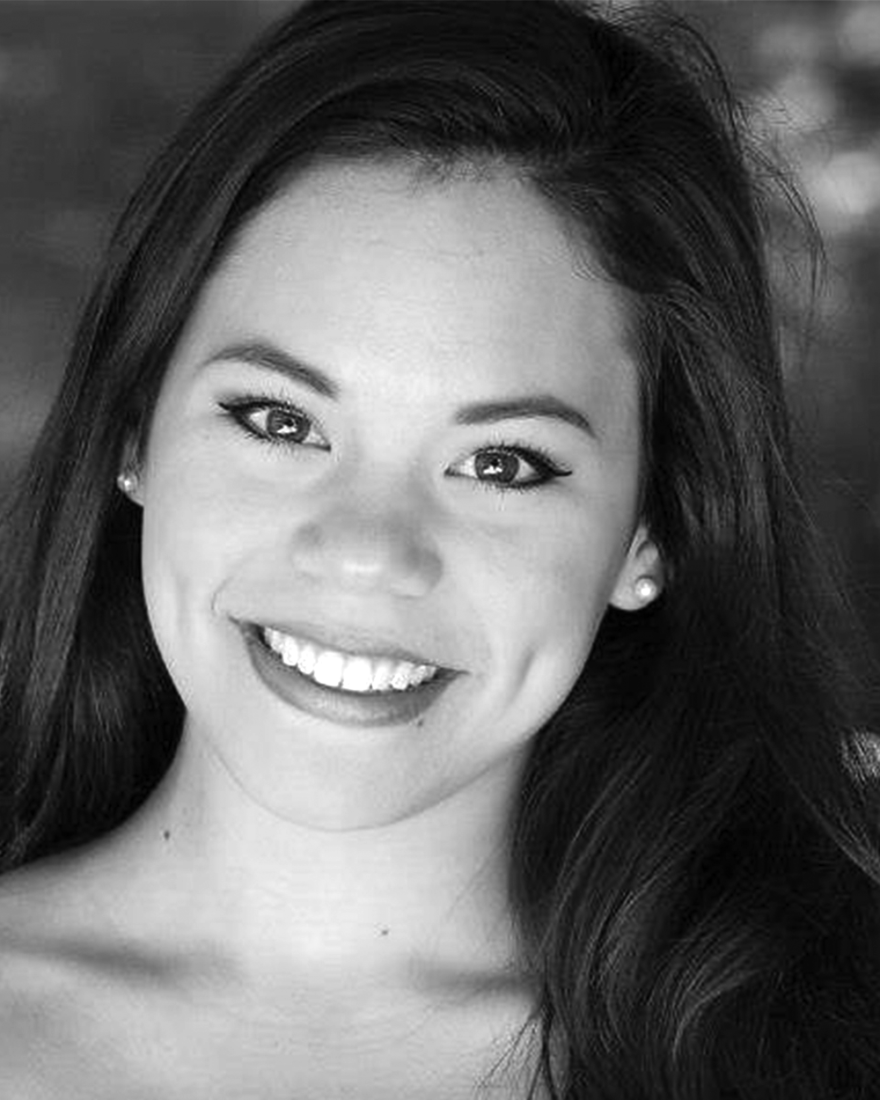 Sarah Kowalski
Carmen
SARAH KOWALSKI is thrilled to be a part of This Girl Laughs! She recently graduated from CAP21's professional training program and was last seen in Living With Olivia Cadence Donovan at the New York Theatre Festival. In addition to appearing on stage, she has performed in cabaret venues around NYC such as Birdland and 54 Below. Favorite roles include: Wanda (Cry-Baby), Amber (Hairspray), and Fiona (Shrek). She'd like to thank Atlantic and the entire cast and crew for their hard work in making this production a reality and her friends and family for their endless love and support. www.sarahgkowalski.com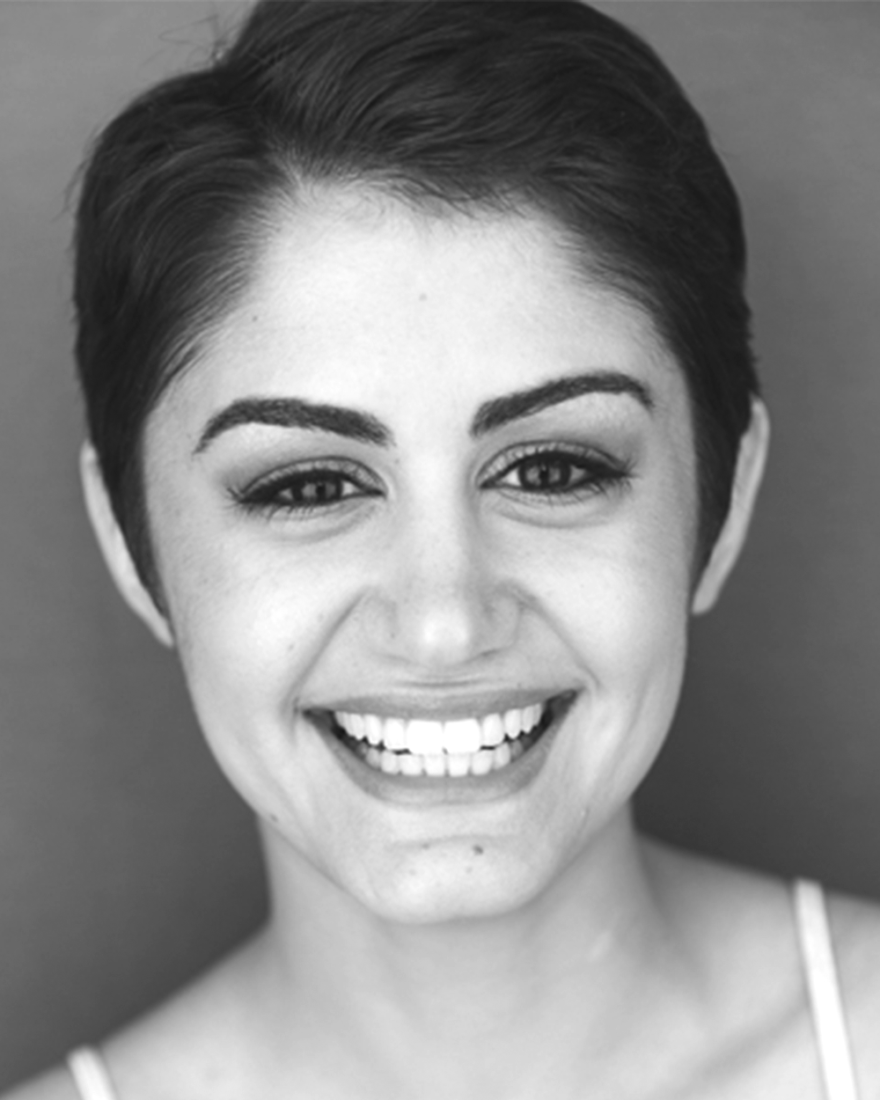 Melissa Mahoney
Albienne
MELISSA MAHONEY is very excited to be performing with Atlantic for Kids once again! Past credits include: (With Atlantic for Kids) The Pirate La Dee Da, Ivy + Bean the Musical, (With Hudson Valley Shakespeare Festival) The Comedy of Errors, The Sword in the Stone & The Tempest. Melissa recently made her solo show debut with Melissa Mahoney is a Robot, which she created, directed, and produced herself. When she's not acting, she can be found teaching young actors at the Atlantic Acting School. BFA NYU/Atlantic Acting School. For more info, visit www.melissamahoney.me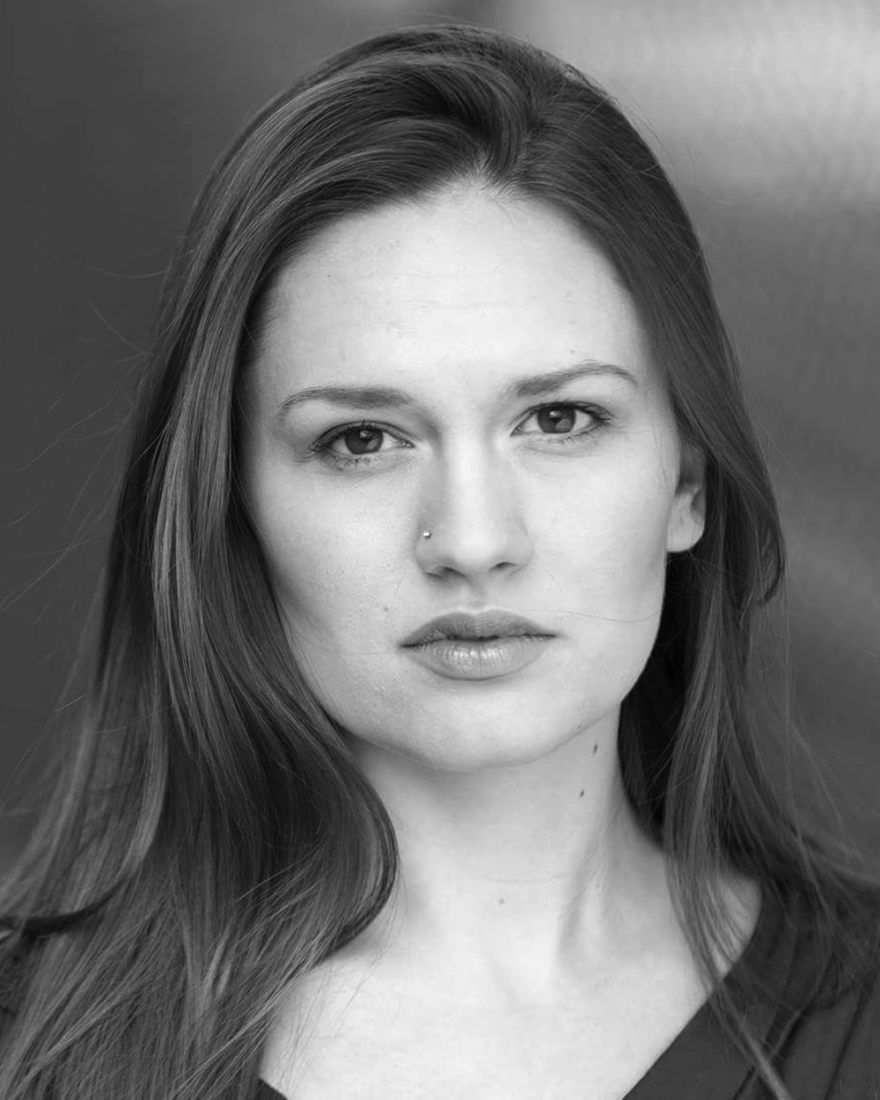 Cerridwyn Mccaffrey
Beatrix
CERRIDWYN MCCAFFREY graduated with an Acting BFA from Boston University in May. She just finished working on her first professional NYC show, Trojan Women, with The New Collectives. Recent roles include Laura in The Labyrinth of Desire, Duke Orsino in Twelfth Night, and she originated the roles of Beth in Equal Writes and Yasia in Sickle at Boston University. She is dedicated to creating, embodying, and supporting women's roles (both in front of and behind the curtain) in the theater and is thrilled to be a part of a production that brings children to theatre and teaches girls that strength comes in many different forms.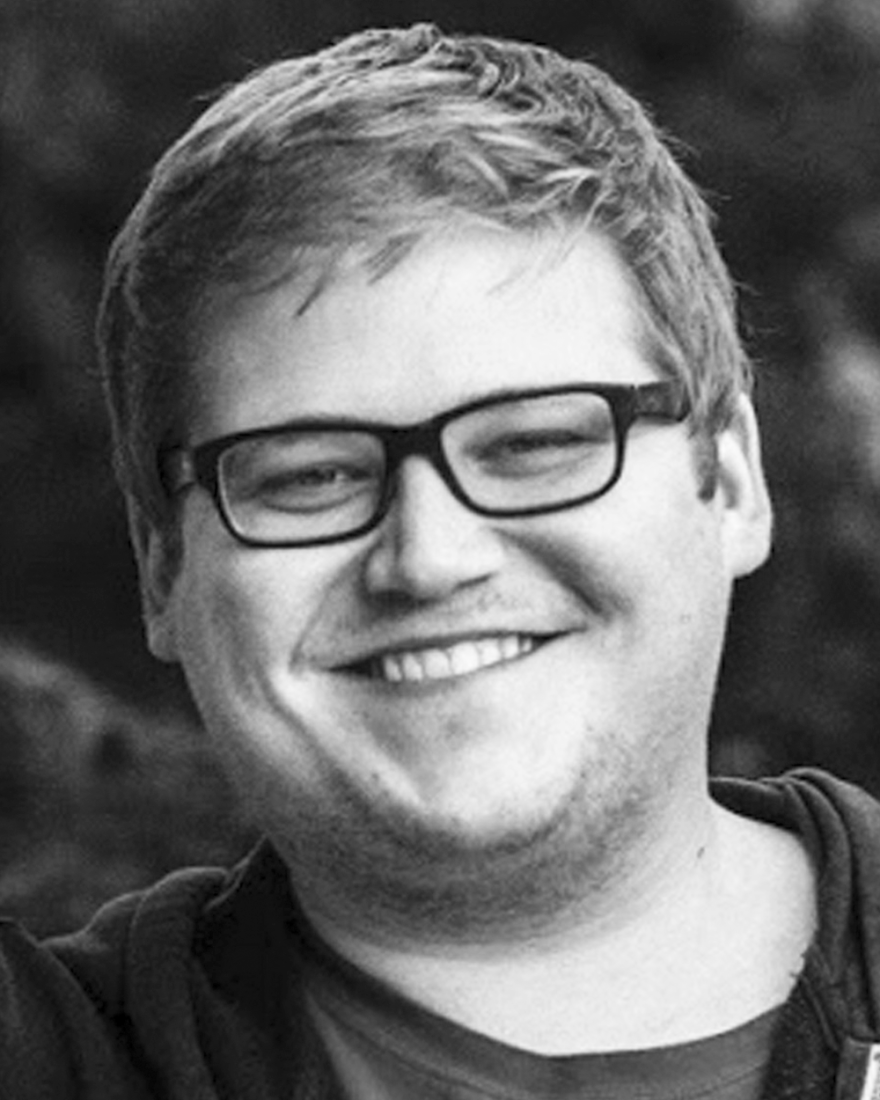 Adam Roebling
Father
ADAM ROEBLING was born and raised in Billings, Montana. He attended The University of Montana and has worked with multiple theater companies around the state. He recently graduated from the conservatory program at Atlantic Acting School where he had the honor of performing in plays such as The Last Days of Judas Iscariot, Uncle Vanya, and Awake and Sing!. Adam is thrilled to have found a corner for himself within the Atlantic community, a theater company he has dreamed about working with since he was twelve years old.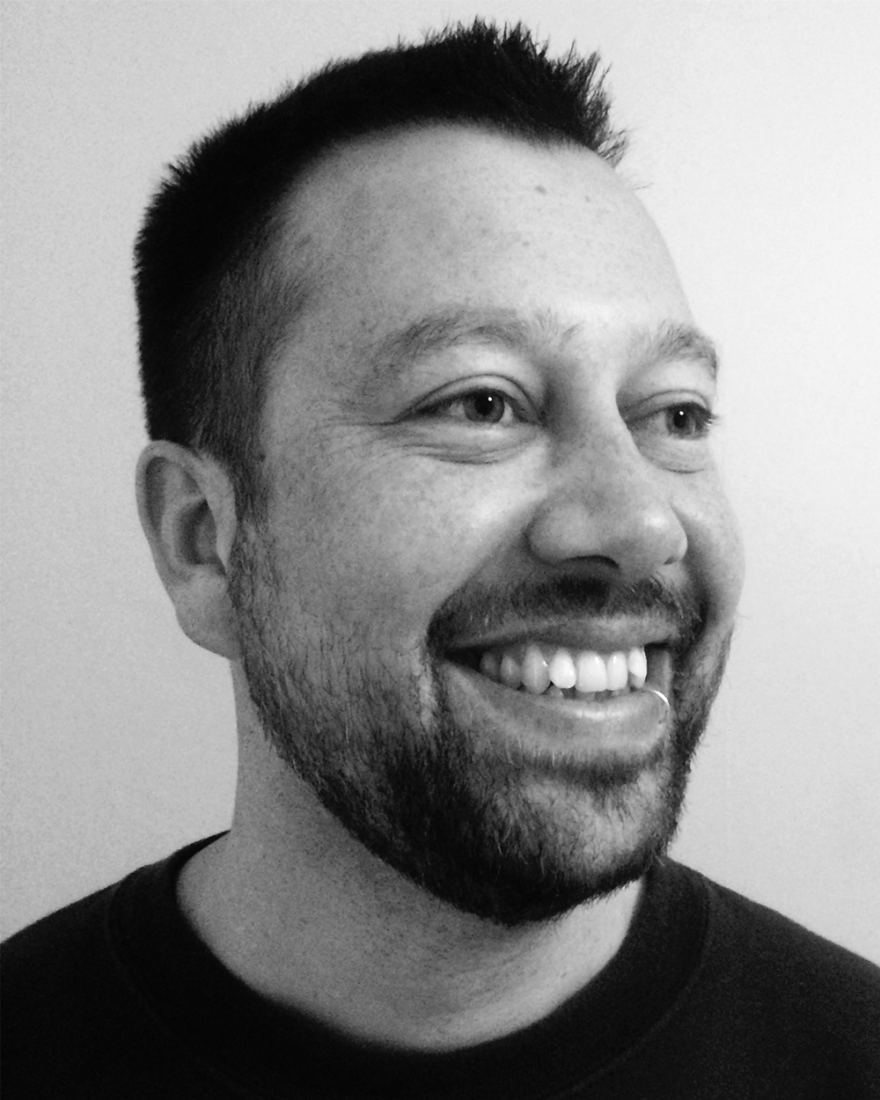 Finegan Kruckemeyer
Playwright
FINEGAN KRUCKEMEYER has had 83 commissioned plays performed on five continents and translated into six languages. His work has enjoyed seasons at the Sydney Opera House (six works), Kennedy Center (three works), Lincoln Center, Dublin's Abbey Theatre and Shanghai's Malan Flower Theatre. He and his work have received 36 national and international awards, including the 2017 Mickey Miner Lifetime Achievement Award for international Theatre for Young Audiences, 2015 David Williamson Prize for Excellence in Australian Playwrighting, and five Australian Writers Guild Awards. He has spoken at conferences in nine countries, with papers published and works studied at international universities. www.finegankruckemeyer.com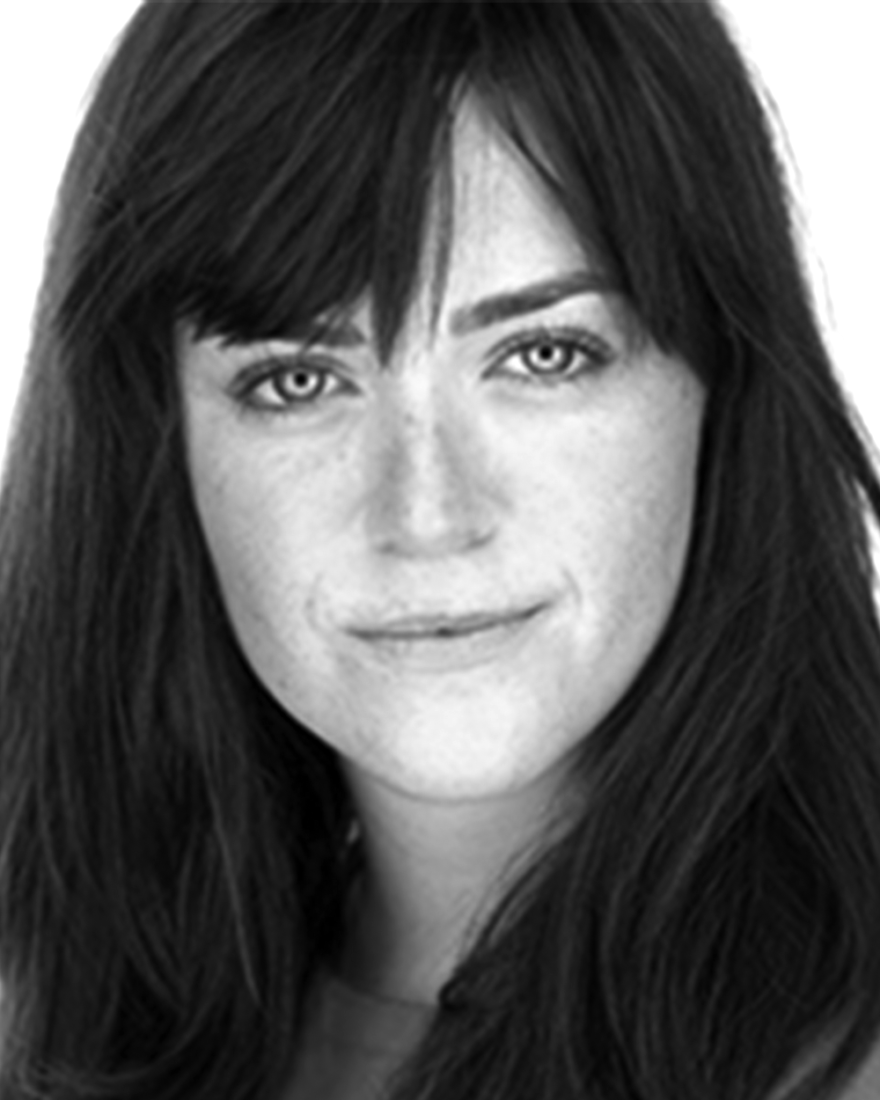 Alison Beatty
Director
ALISON BEATTY. During her eight year tenure as the Atlantic for Kids and Atlantic Acting School Artistic Director, Alison has directed many Atlantic for Kids productions, including Camp Kappawanna (2015 Off Broadway Alliance Best Family Show nominee), Ivy and Bean the Musical (National Tour), The Hundred Dresses, Miss Nelson is Missing, and Really Rosie, as well as choreographing The Velveteen Rabbit, Tilly the Trickster, The True Story of the Three Little Pigs, No Dogs Allowed, Strega Nona, The Big Stew, and You're A Good Man Charlie Brown. She earned a B.F.A from NYU's Tisch School of the Arts and an M.A., M.Ed. in Psychological Counseling from Teachers College, Columbia University.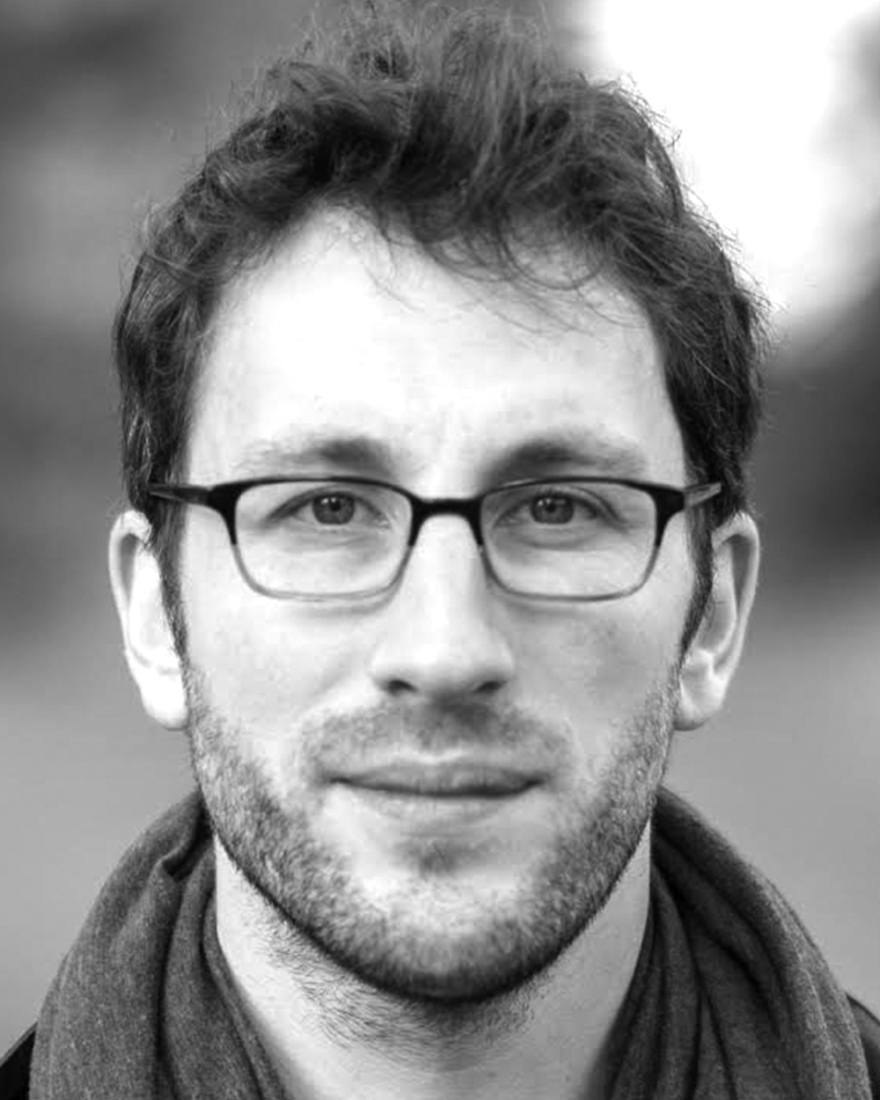 Tom Costello
Director
TOM COSTELLO is a New York-based director from Ithaca, NY. He is the Director of Artistic Development for Pipeline Theatre Company, an Associate Artist at the Flea Theater, and a 2017 Drama League Directing Fellow. This summer he directed Olivia Dufault's The Messenger and Christopher Parks' Aesop's Fables at the Hangar Theatre. At the Flea he has directed the world premieres of Smoke by Kim Davies, The Wundelsteipen (and other difficult roles for young people) by Nick Jones, and co-directed The Flying Latke by Arthur Yorinks. With Pipeline, he has directed Sleepless City by Tim Chawaga, Shakespeare the Dead by Alex Mills, and Bubble and Squeak by Evan Twohy (Samuel French finalist). With Libra Theater Company, he directed The Thirteenth Commandment by Joshua H. Cohen. With Dramatic Adventure he has devised productions in Slovakia and Ecuador which were then performed in New York City. He is a faculty member at Atlantic Acting School where he most recently directed Sarah Ruhl's Passion Play. BFA from NYU/Tisch. www.tomcostello.net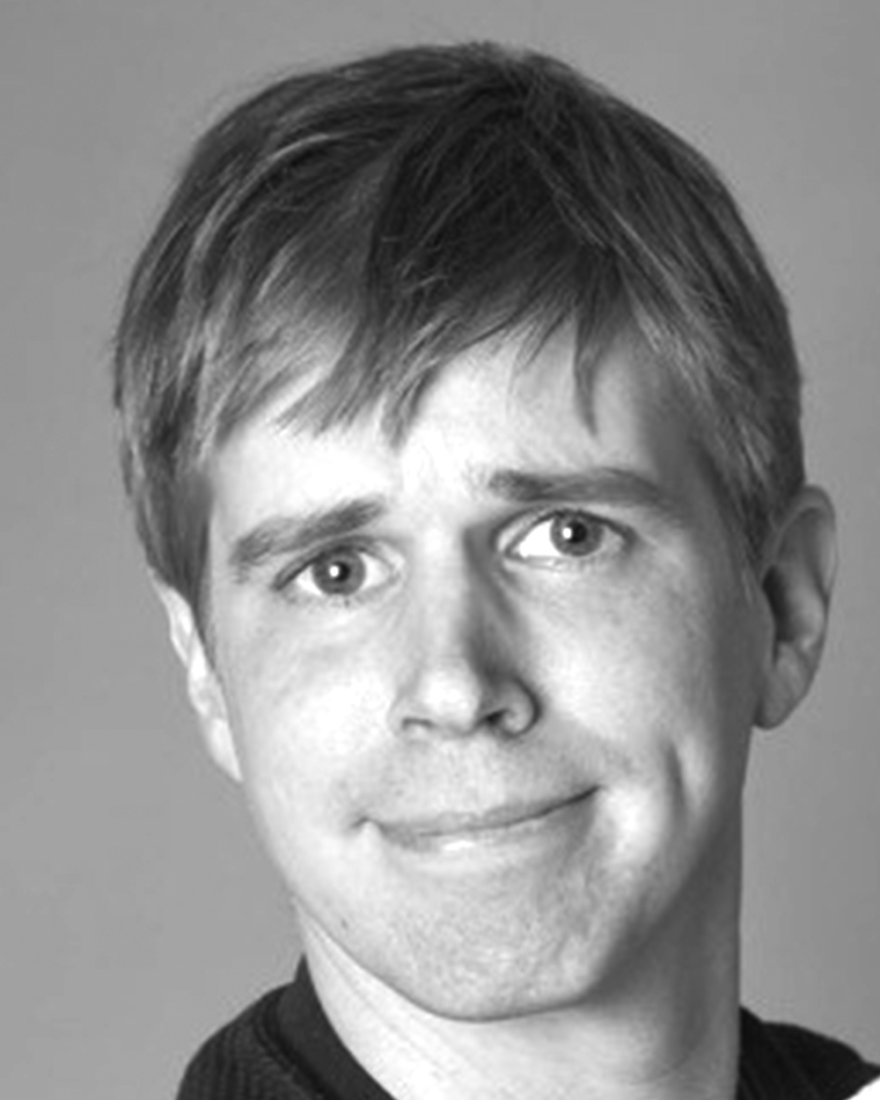 Nate Weida
Musical Director, Original Music
NATE WEIDA is a composer and musician. His most recent show, Pirate La Dee Da was performed at Atlantic Theater Company and won the Off-Broadway Alliance Award for Best Family Show. Pipeline produced his show Byuioo (a Musical in a Made Up Language) in 2013. He has been a regular musical director for Salty Brine's Living Record Collection, The Possibility Project's Foster Care Program, NYU-Shanghai's Reality Show and Atlantic Theater Company's Kids Shows. He currently plays in a bluegrass band called "Great Dog Almighty" and performs in a Hall & Oates cover band (Halloween Oates / Deck the Hall & Oates). Elizabeth Mak
Lighting Designer
ELIZABETH MAK is a Singapore-born NYC-based interdisciplinary theatre artist and designer. Design credits include Cymbeline (Yale Repertory Theater); Nanyang: The Musical (Singapore International Festival of Arts); The Square Root of 3 Sisters (International Festival of Arts and Ideas); Danger Signals (New Ohio Ice Factory); False Stars (Paradise Factory); Here We Are Here (BAC studio); They, Themself and Schmerm (Public Theater UTR Festival); Ajax in Iraq, Woyzeck (Strasberg Institute); Passion Play (Atlantic Acting School); Christine Bonansea Dance Company; Belinda McGuire Dance Projects. AB in Performance and Theatre Arts Harvard University. MFA in Design Yale School of Drama. Elizabethmak.com. Edward T. Morris
Scenic Designer
EDWARD T. MORRIS is excited to return to Atlantic for Kids. He has previously designed for Shanghai Dramatic Arts Center, Yale Repertory Theatre, Martha Graham Dance Company, LaMama, The Barrow Group, Goodspeed Opera House, Cherry Lane Theater, Opera Memphis, Princeton University, and Columbia University among many others. Education: BFA, University of Michigan; MFA, Yale School of Drama. Lecturer: New School for Drama. Member: United Scenic Artists Local #829 and Wingspace Theatrical Design. Portfolio: www.edwardtmorris.com. Emily Roth
Production Stage Manager
EMILY ROTH is a freelance stage manager and production manager. Most recent regional credits include Blood Wedding (Atlantic Acting School), Polkadots: the Cool Kids Musical (Atlantic for Kids), Vinegar Tom (Atlantic Acting School), Coping Mechanisms (Rhymes With Opera), and The View UpStairs (Invisible Wall Productions). She is the co-author of Stage Management Basics (Focal Press © 2017).
Community
Relaxed Performances
We currently hold two Relaxed Performances for each Atlantic for Kids productions: one for public school groups and one for the general public. Relaxed Performances are events designed with accommodations for people—including those with autism, sensory or communication disorders, or developmental differences—who would benefit from a more relaxed theater-going environment.
The relaxed performances for This Girl Laughs, This Girl Cries, This Girl Does Nothing were held on March 3 and 4, 2018.
study guide
Atlantic's study guides take educators and their students deeper into the story. Each guide provides a variety of discussion starters, activities, and a relevant contextual basis to immerse students in the world of the play before attending the show.
Photos by Ahron R. Foster