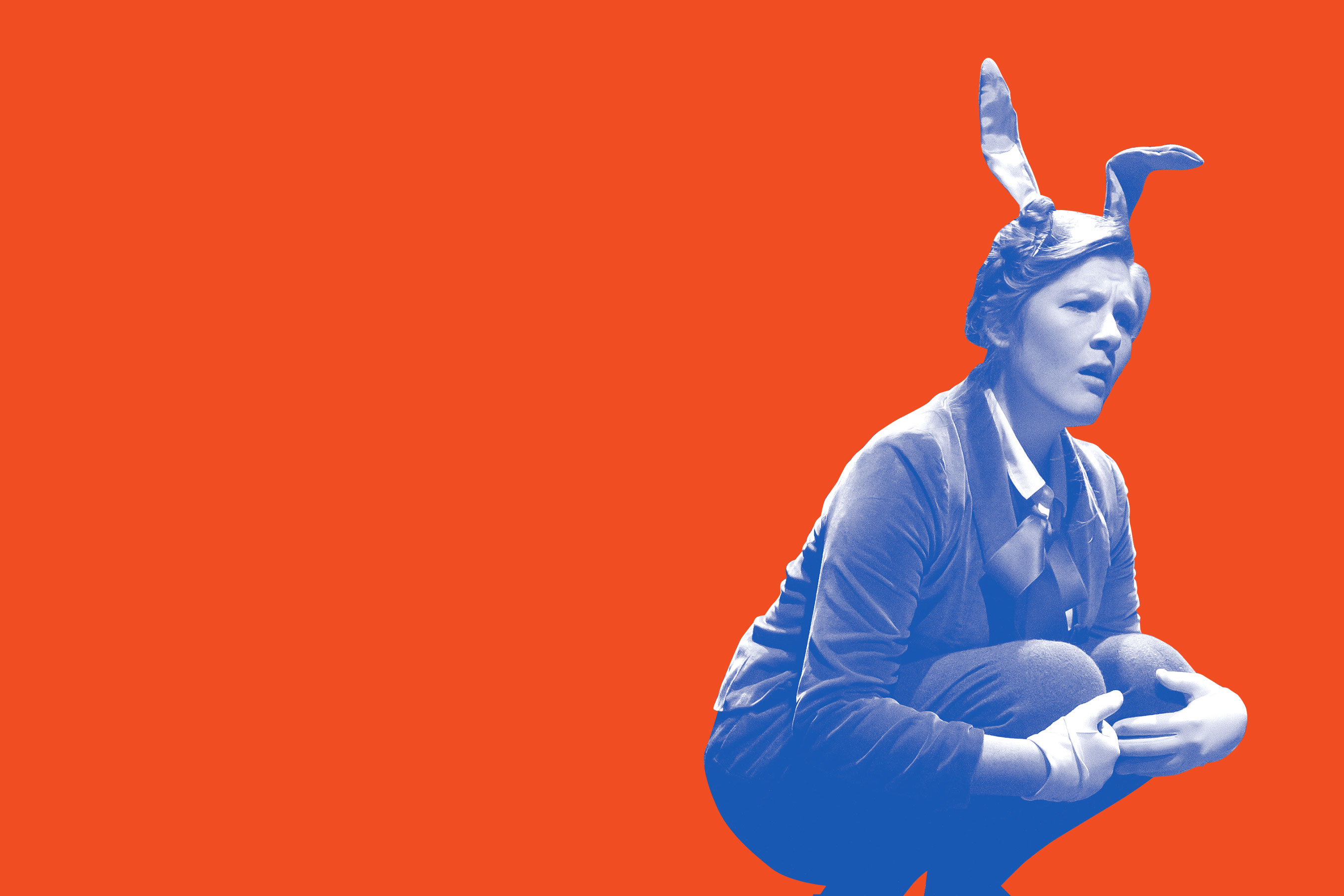 Atlantic for Kids: The Velveteen Rabbit
a musical based on the book by MARGERY WILLIAMS BIANCO
book and lyrics by ANYA SAFFIR and CORMAC BLUESTONE
music by CORMAC BLUESTONE
choreography by ALISON BEATTY
directed by ANYA SAFFIR

musical direction by CORMAC BLUESTONE
Linda Gross Theater


October 10 – November 1, 2015
Newly adapted from Margery Williams Bianco's beloved children's tale of nursery magic and the secret life of toys, The Velveteen Rabbit takes us on the Rabbit's musical journey from loneliness to friendship, from loss to Love, from innocence to wisdom, and finally…to becoming Real.
More Info
"What is Real?" asked the Velveteen Rabbit to the Skin Horse. "Real isn't how you are made. It's a thing that happens to you. When a child loves you for a long, long time, not just to play with, but REALLY loves you, then you become Real."
…So begins the story of a very shy toy Rabbit made of velveteen and sawdust who longs to be loved. Best suited for ages 3 to 9, while kids and adults of all ages are welcome! Brooks Cline
Chorus/Father/Toy Soldier
BROOKS CLINE is beyond excited to be a part of the wonderful team behind The Velveteen Rabbit – and can't wait to bring this remarkable story to life for you today. He's a 2015 graduate of the Atlantic Acting School/NYU Tisch, where he had a great time playing characters like Lopakin in The Cherry Orchard and Joe Cardin in The Children's Hour. He's also had a blast with more playful parts like the Munchkin Mayor in The Wizard of Oz and Charlie Brown in You're A Good Man, Charlie Brown. Getting the chance to join an Atlantic company production for the first time and share this rousing classic seemed like the perfect balance. A million thanks to Mom, Dad, and big bros Matt & Jesse – for everything – he's got nothing but love. Hope you all enjoy the show very much, and have fun! Jessika Doyel
The Velveteen Rabbit
JESSIKA DOYEL is a theater artist and educator from Nashville, Tennessee. Proud alumna of the Atlantic Acting School. Performing credits include Reckless (Atlantic Acting School), The Visit and The Children's Hour (Belmont University) among others. Producing credits include Abby Rosebrock's Singles in Agriculture (The Brick/Dixon Place), developmental workshops of Nate Weida's folk opera, I's Twinkle at Judson Church as well as numerous second stage events with Pipeline Theatre Company. Directing and assisting credits include: TEN (Partial Comfort Productions), The Ash Girl (Pipeline), Orange Flower Water (Atlantic Stage 2), And Miles to Go (dir. Hal Brooks). Jessika is on staff at the Atlantic and serves as an Artistic Associate with Pipeline Theatre Company. Her favorite times are spent fostering the work of new playwrights, writing letters, and dreaming about making silent films with James Thierree. Paul Eddy
Chorus/Mechanical Toy/Wild Rabbit
PAUL EDDY is an actor/musician from Georgetown, KY who is so excited to be back at Atlantic for Kids. Other shows with Atlantic include Camp Kappawanna by Lisa Loeb, Jackie and Me, and The True Story of the Three Little Pigs. He's also recently been in Day 392 by Amy E. Witting (Kennedy Center), Jeff Nichols' movie In the Radiant Sun by Rachael Lambert and Artaud Artaud (Signature Theater). You can also catch him being fooled on Colby Day's Michelob Ultra failed Super Bowl commercial or playing and singing songs around the city. He is a proud graduate of the Atlantic Summer Intensive Training Program and holds a BA from Georgetown College. Anya Gibian
Chorus/Mechanical Toy/Wild Rabbit
ANYA GIBIAN is an actor, singer, and circus artist living in Brooklyn. She loves working on new and developing work, most recently originating the title role in Little Did Productions' world-premiere puppet opera Solina (FringeNYC). Previous New York credits include #serials@theflea, and The Mysteries (The Flea Theater). Anya is co-founder of ParaCosm Theatrics with Juliana Kleist-Mendez. www.anyagibian.com Mickele Hogan
Chorus/Mother/Toy Soldier/The Fairy of Nursery Magic
Mickele Hogan is blessed to be a part of bringing the beloved story of The Velveteen Rabbit to the stage with this incredible cast and crew. She is a founding member of the Joust Theatre Company where she recently played the role of Julia in the debut of Dipika Guha's The Rules. She continually performs in the city and around the US with the Broadway Dreams Foundation where her credits include: Rockers on Broadway and Xanadu. Other credits include: Procne in The Love of the Nightingale and the starring role in the feature film Message of Hope. She is a recent graduate of NYU Tisch School of the Arts where she trained with the Atlantic Acting School. Her credits include Metamorphoses, Spring Awakening, As You Like It and Chamber Music. She would like to thank God, her family, and friends for all their love and support. Daniel Brian Jones
Chorus/Tug Boat/The Doctor
DANIEL BRIAN JONES co-operated Farm Theater Projects, which produced nine original works spanning dance, music, and theater. His writing has appeared in Chronogram and Whirlwind magazines. Music: Harmonium Songs (a cycle of settings of poems from Wallace Stevens's Harmonium), Little Room. Upcoming: the theatrical world premiere of John Ashbery's Litany with new group Small Theaters Around the Country. He edits FOLDER Magazine. NYU, Atlantic www.danielbrianjones.com. Sam Gonzalez
Chorus/Wooden Lion/Wild Rabbit
SAM GONZALEZ is very excited to be a part of his first production with Atlantic for Kids! He is an alum of the Atlantic Acting School where he starred in several productions including As You Like It and Spring Awakening. He would like to thank his brother and his friends for their continued support and the cast of Velveteen for making this a beautiful experience. McLean Peterson
Chorus/Nana
MCLEAN PETERSON is thrilled to be back at the Linda Gross for her second Atlantic for Kids production. Past New York credits include: The Parlour (Soho Rep-Walkerspace), Bible Stories (Bailout Theater), BOATS AND (ANT Fest), and Ivy + Bean: the Musical (ATC, First Nat'l Tour). Film: The First Of Our Friends to Get Married. She is a founding member of the Joust Theatre Company and a breakfast enthusiast. Much love to Mom, Dad, her three M's, and her super star cast mates. www.mcleanpeterson.com Hugh C. Smith
Chorus/The Skin Horse
HUGH C. SMITH is a recent graduate of The Theater School at DePaul University in Chicago class of 2015. Since graduating, he has performed in Clarence, The Cannibal at The Bowery Poetry Club and Bible Stories at Judson Memorial Church. Some of his favorite credits at DePaul are The Duchess of Malfi and The Last Days of Judas Iscariot. Greg Sullivan
Chorus/Toy Soldier/Wild Rabbit
GREG SULLIVAN is thrilled to be a part of The Velveteen Rabbit and honored to be welcomed into the Atlantic Theater family. He is a New York based actor, voiceover artist, singer, and dancer. He received his B.A. in Drama from Vassar College and trained at the Moscow Art Theater School through the National Theater Institute. He was last seen performing the roles of Anderson Cooper/Hillary Clinton in the new musical PALIN: the Live Televised Musical Campaign, and Yerkov in the midtown festival's award winning show Warp Speed: The Sci-Fi Parody Musical. Other recent credits: Joly in Les Misérables (WPPAC), Woof in Hair (WPPAC), and Boy in the premiere of The Magic Fish (Half Moon Theater). Extra special thanks to my friends, family, and floof. Mina Walker
Chorus/Porcelain Doll/Wild Rabbit
MINA WALKER was born and bred in New Orleans, LA and has lived in New York for 3 years. She is currently finishing her last semester at NYU and has just finished her training at the Atlantic Acting School. She has performed in several Atlantic Acting School productions including Macbeth and The Trestle at Pope Lick Creek and she is so excited to start her professional career as a part of Atlantic for Kids. Wesley Zurick
The Boy
WESLEY ZURICK is an alum of the conservatory at the Atlantic Acting School. He is thrilled to be returning to the Linda Gross Theater for his third show with Atlantic for Kids. Other recent credits include Il Nuovo Teatrino delle Meraviglie (San Vittore Globe Theatre), Boats And (ANT Fest), The Trestle at Pope Lick Creek (Playhouse on Park), Gods and Kings (Other Mirror Theatre), and I's Twinkle (Pipeline Theatre Company). Best Director of the Strawberry Theatre Festival 2013 for his play, How to Cowboy. In his spare time he is a playwright, and composer. He is also a teacher/music director at the Atlantic Acting School. Kristen Robinson
Scenic Designer
KRISTEN ROBINSON. Selected Credits Include: And A Nightingale Sang, The Liar, Nora (Westport Country Playhouse), Three Translations of Uncle Vanya: Acts 1&2 (The Invisible Dog), Sisyphus (Experiments in Opera at Abrons Art Center), All That Dies and Rises (M-34), Rapture Blister Burn (The Wilma Theater), Last Days of Mankind (Bard College, Fisher Center for the Performing Arts), My Friend's Story (International Festival of Arts and Ideas), American Night the Ballad of Juan Jose (Yale Repertory Theatre), The Princess Play's 2&1 (New Haven, site specific project): Yale School of Drama MFA, Princess Grace Theatre Fellowship: Pierre Cardin Award, 2013. Her work on Nora has been featured in Chance Magazine issue 4, Barrymore Award Nominee. www.kristenrobinsondesign.com Katja Andreiev
Costume Designer
KATJA ANDREIEV. The True Story of the Three Little Pigs, Tilly the Trickster, Really Rosie, Holes, No Dogs Allowed. Atlantic Acting School: After the Fall, The Children's Hour (dir. Paul Schnee), Mad Forest, The Tempest, Cloud 9 (dir. Michael Tara Garver), Reckless, Twelfth Night, Our Town, The Rimers of Eldritch (dir. Paul Urcioli). Atlantic Theater Company: the 10×25 (dir. Neil Pepe, Christian Parker, Scott Zigler et.al). She designs with high school students through Atlantic Staging Success. Also with Anya Saffir: Much Ado About Nothing (American Repertory Theater Institute), Romeo and Juliet (Tragedians of the City/Northwest Passage), The Caucasian Chalk Circle (Pipeline Theatre Company), Hamlet (Morpheus Productions). Upcoming projects: Regina (The Bronx Opera). She thanks the cast and production team for their patience and her parents for reading bedtime stories when she was small. Solomon Weisbard
Lighting Designer
SOLOMON WEISBARD is Brooklyn-based and Oregon-born. Recent: This Golden State (Magic); Macbeth (Arden); Rite of Spring (Martha Graham); Soldier's Tale (With Michael Cerveris – Yale / Carnegie Hall); Stones in his Pockets (Yale Rep); Coronation of Poppea (Princeton Opera); Men on Boats (Clubbed Thumb); Daniel Alexander Jones' The Integrator's Manual (La Mama, Fusebox); Faust, Barber of Seville (Tri-Cities Opera); The Homecoming, Cedars, Lion in Winter, A Class Act (Berkshire Theatre Group); Christina Anderson's Hollow Roots (Public / Under the Radar); The Pavilion (Barrow Group); Jitney, Christmas Carol (Drammy Nomination, Portland Playhouse); The Film Society (Keen / Theatre Row); White's Lies (New World Stages). Numerous sound, light, and movement works with rising and established composers, choreographers and theatre-makers. MFA: Yale School of Drama. Member: USA 829. www.solweisbard.com Katey Parker
Puppetry
KATEY PARKER is an actor and puppeteer based in New York. Her puppetry experience includes Master Peter's Puppet Show at the Castleton Opera Festival with The Puppet Kitchen, The Caucasian Chalk Circle with Pipeline Theater Co., The True Story of the Three Little Pigs with Atlantic for Kids and the "Make it a Puppet!" series with Brooklyn kindie band The Pop Ups. Liz Haroian
Production Stage Manager
LIZ HAROIAN is very excited to be a part of this beautiful show! She's spent the past three years traveling the country working as the stage manager on numerous different productions. Favorite credits include: The Light Princess (ART, and New Victory Theater), Iphigenia and Other Daughters (The Juilliard School), Much Ado About Nothing (ART IATT), Richard III (The Juilliard School). Much thanks to our hard-working, patient, and beautiful actors who perform their hearts out every morning. Amid all the chaos, remember to have fun!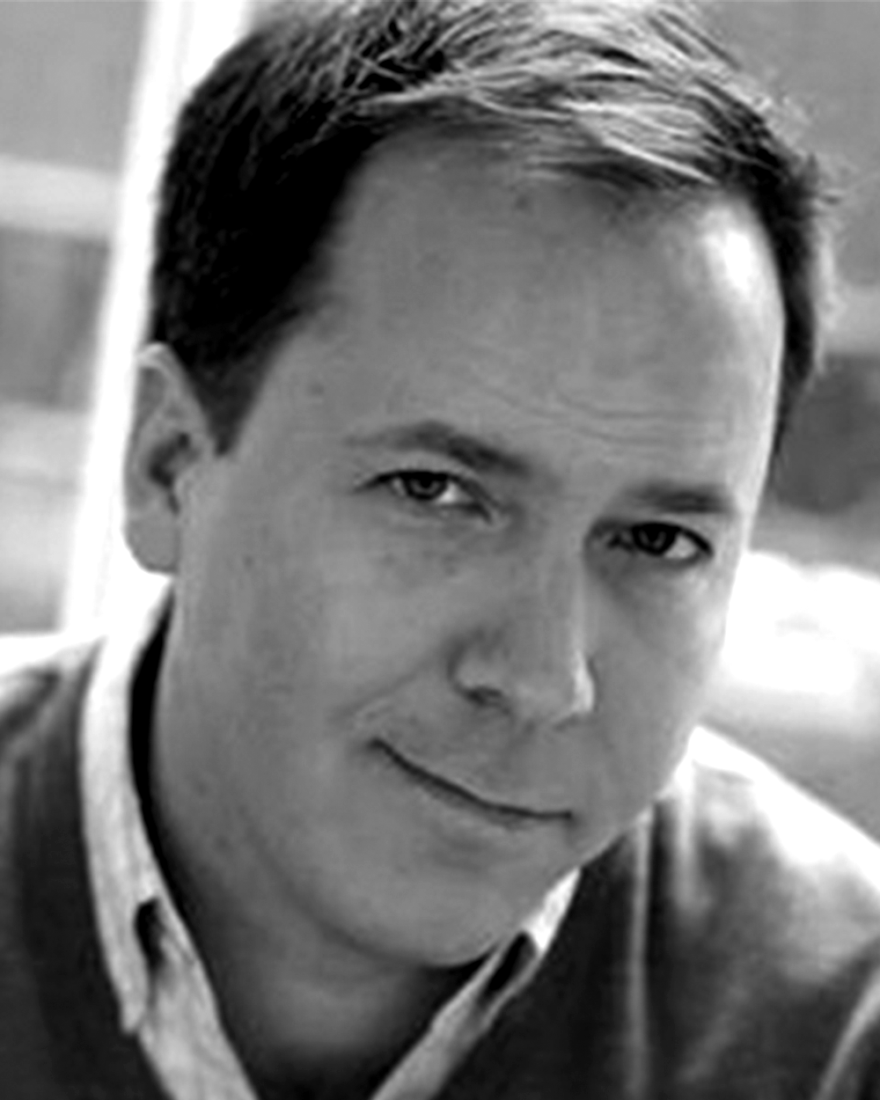 Cormac Bluestone
Book and Lyrics, Music, Musical Director
CORMAC BLUESTONE has worked for eight seasons composing musical numbers, lyrics and additional score for the television show "It's Always Sunny in Philadelphia" including the musical episodes, "Nightman Cometh" and "Frank's Little Beauties." Mr. Bluestone most recently completed the score for the upcoming feature film, Loserville. He has also scored the feature films Tenured (Tribeca Film Festival World Premiere) and Gutboy. In 2011, Mr. Bluestone won the Innovative Theater Award for "Outstanding Original Music" (second nomination in the category) for the award winning theater production of The Caucasian Chalk Circle, directed by Anya Saffir (ITBA award for Outstanding off-Broadway Show). As a Sound Designer, he has worked at Atlantic Theater Company (Good Television, dir. Bob Krakower), The American Repertory Theater
Institute, The Moscow Art Theater and most recently, his third season with The Potomac Theater Project, designing the critically acclaimed Scenes from an Execution starring Jan Maxwell.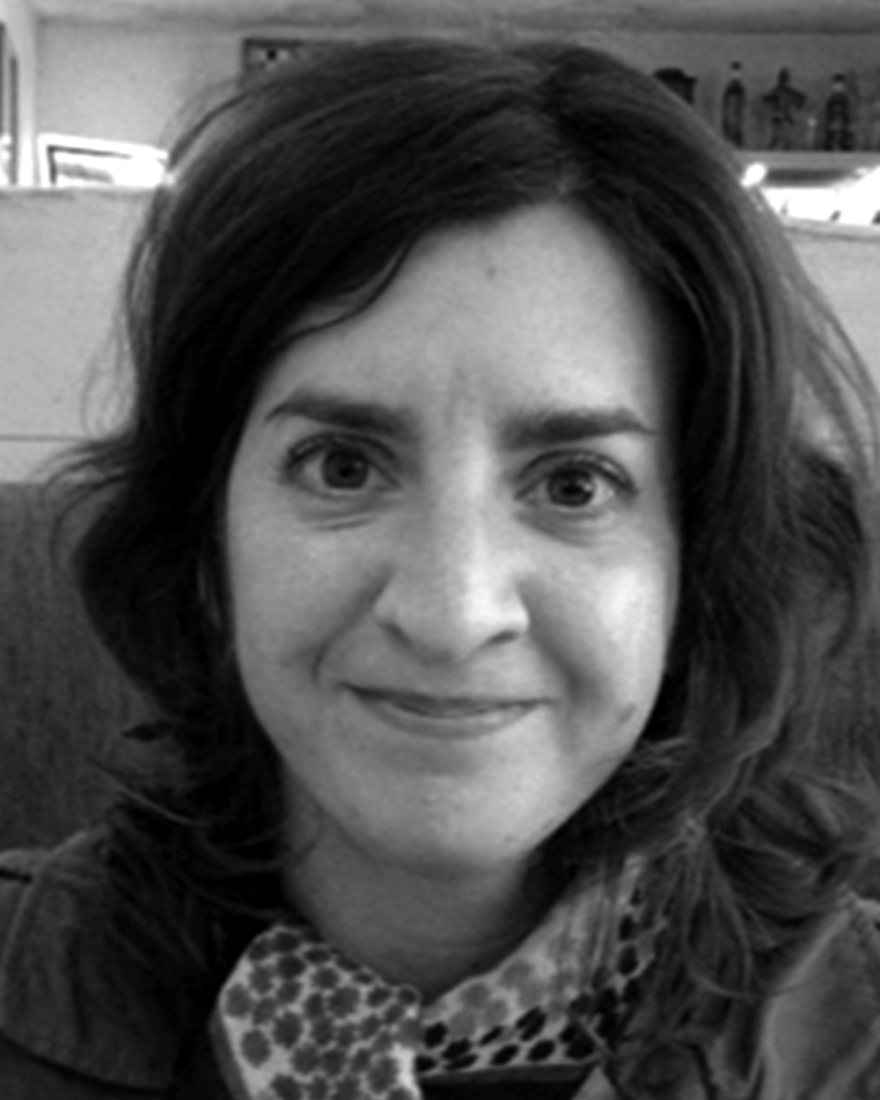 Anya Saffir
Book, Lyrics, Director
ANYA SAFFIR. Directing credits include Much Ado About Nothing at The American Repertory Theater Institute, American Sojourns: Three Plays by Thornton Wilder at The Moscow Art Theater, an all-male Romeo and Juliet at American Theater of Actors, Brecht's The Caucasian Chalk Circle with Pipeline Theatre Company (ITBA award for Outstanding Off-Broadway Show), Hamlet with Orpheus Productions (NY Innovative Theater Award nomination for Outstanding Direction), The True Story of the Three Little Pigs for Atlantic for Kids and Chekhov's Three Sisters with Muse Theater Company. Anya has served as Artistic Associate at Classic Stage Company, Adjunct Professor at Tisch School of the Arts at NYU and is a longtime faculty member at Atlantic Acting School where she teaches Chekhov scene study and has directed Twelfth Night, Pericles, The Winter's Tale and As You Like it, among others. She is a regular contributor on Shakespeare topics for NPR's The Takeaway with John Hockenberry. The Velveteen Rabbit is her 11th collaboration with composer Cormac Bluestone.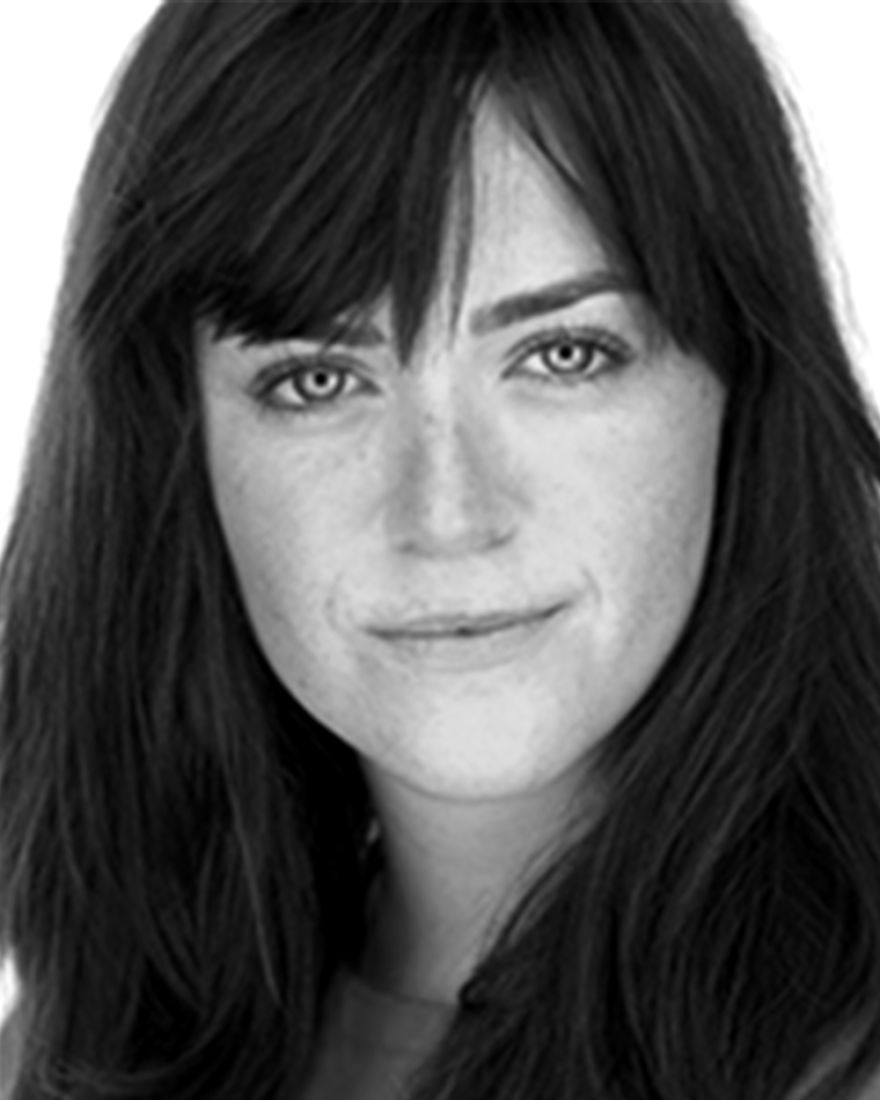 Alison Beatty
Choreography
ALISON BEATTY. As a proud alumna of the Atlantic Acting School and NYU's Tisch School of the Arts, Alison Beatty has been the ATC School Artistic Director for the past 6 years. She has had the pleasure of directing and/or choreographing several Atlantic for Kids shows, including: The Velveteen Rabbit, Camp Kappawanna, Ivy and Bean the Musical (ATC, First Nat'l Tour), Tilly the Trickster, The Hundred Dresses, The True Story of the Three Little Pigs, Miss Nelson is Missing, No Dogs Allowed, Really Rosie, Strega Nona, The Big Stew, and You're A Good Man, Charlie Brown.
Community
study guide
Atlantic's study guides take educators and their students deeper into the story. Each guide provides a variety of discussion starters, activities, and a relevant contextual basis to immerse students in the world of the play before attending the show.
Photos by Ahron R. Foster