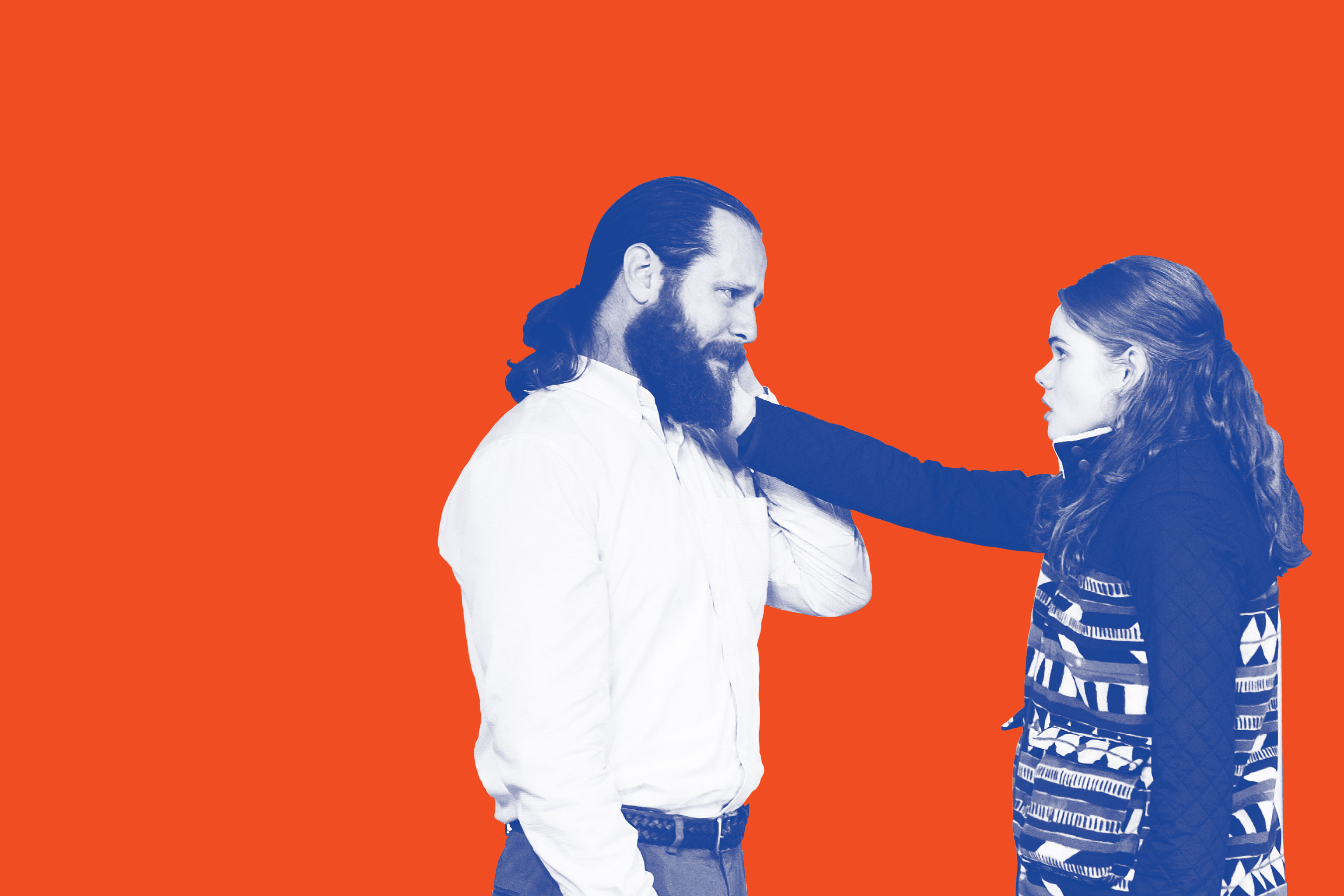 The Purple Lights of Joppa Illinois
Written & Directed by ADAM RAPP
Atlantic Stage 2


May 25 – June 26, 2016
Atlantic welcomes back Pulitzer Prize finalist and Obie Award winner Adam Rapp (Red Light Winter).
More Info
Ellis Shook lives alone in a small duplex apartment in Paducah, Kentucky. He works nights buffing floors, keeps to himself, and always remembers to take his medication. But when two teenage girls arrive at his doorstep one autumn afternoon, their visit will force him to confront a tragic past while also offering him a glimpse at hope.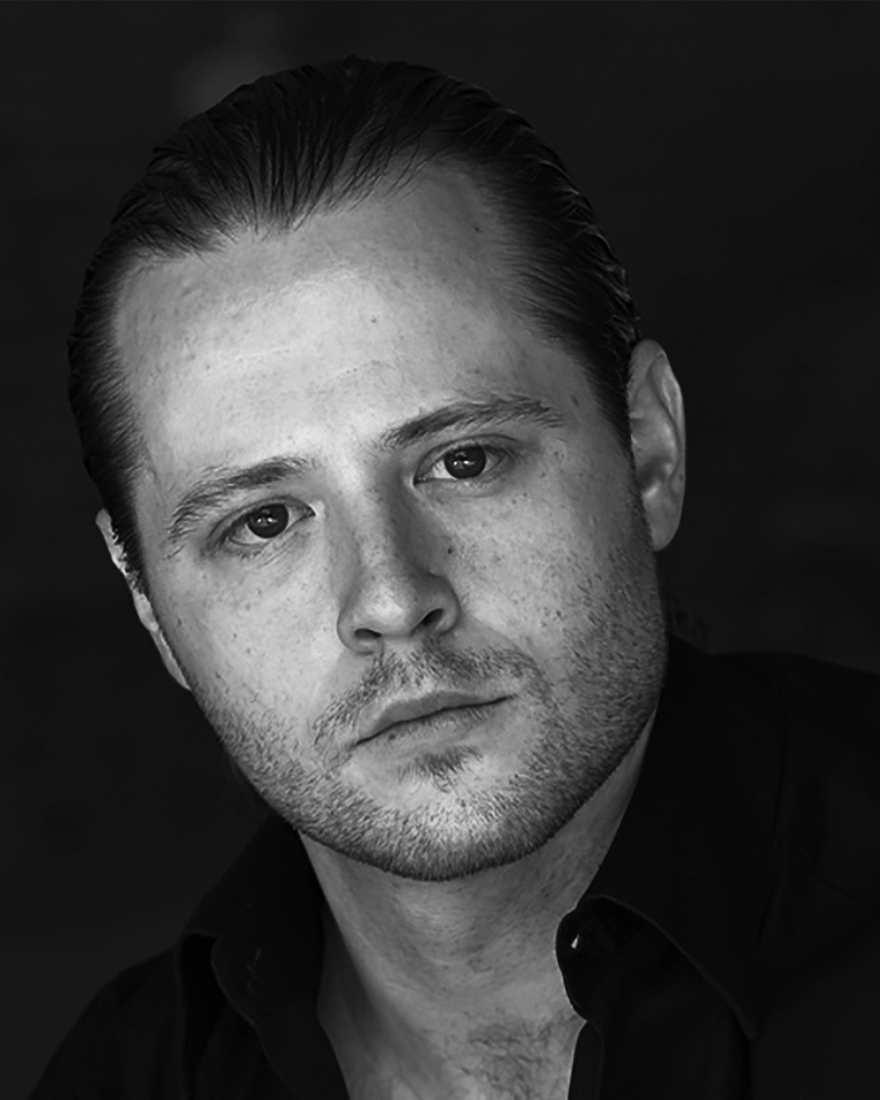 William Apps
Ellis
WILLIAM APPS. Wolf In The River (Flea Theater), The Purple Lights of Joppa Illinois (South Coast Rep), True West ('Lee'; Actors Theatre of Louisville, Kentucky), The Bad and The Better (Peter Jay Sharp Theatre), Animal and Plants (The Gershwin Hotel), Rose/Paraffin (Rattlestick Theatre), Ghosts in the Cottonwoods (Theatre 80 St. Marks), Amerissiah, Happy in The Poorhouse (Amoralists; Theatre 80 St. Marks).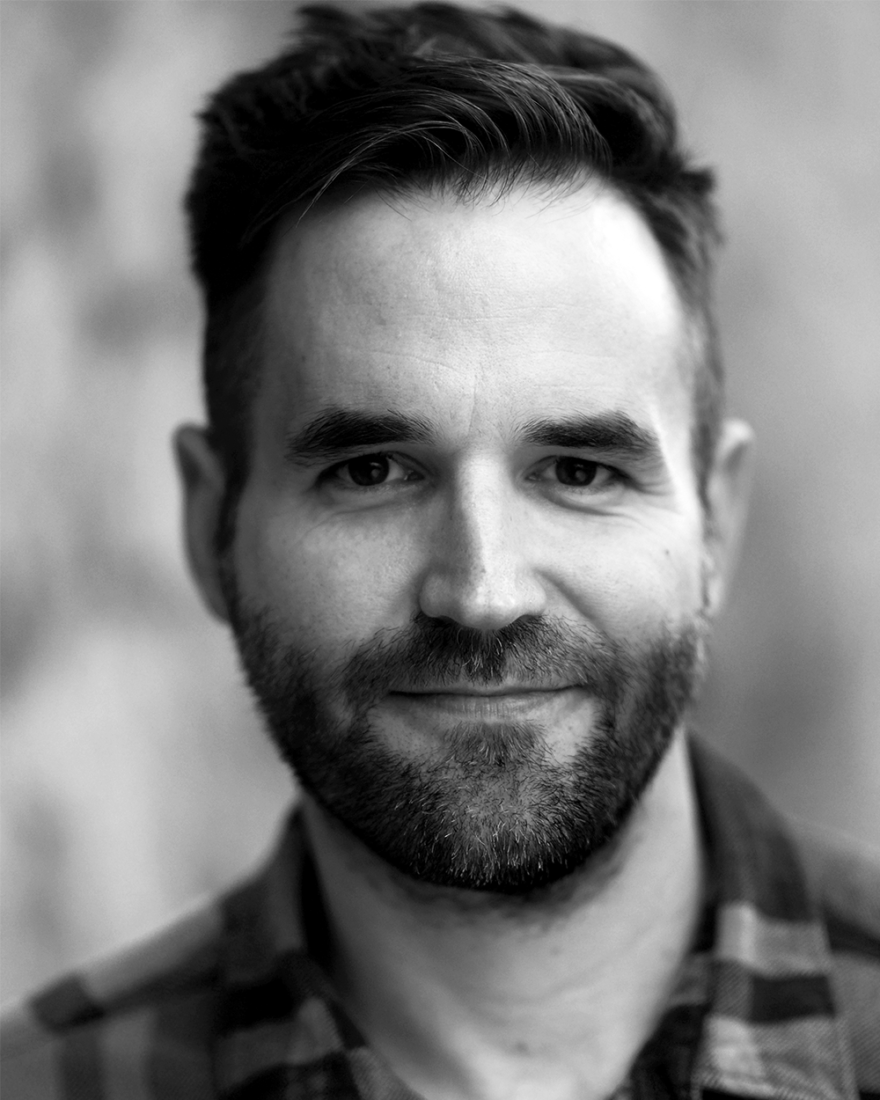 Connor Barrett
Barrett
CONNOR BARRETT. The Purple Lights of Joppa Illinois (Dorset Theatre Festival; South Coast Repertory). Previously worked with Adam Rapp Off-Broadway, regionally and internationally on two of Rapp's other plays: Finer Noble Gases (Woolly Mammoth Theatre Company; Rattlestick Playwrights Theatre; Bush Theater, London; and the Edinburgh Fringe Festival, where the production won the Fringe First Award), and The Metal Children (Vineyard Theatre). Other theatre credits: Saul Kimmer in Adam Rapp's production of True West (Actors Theatre of Louisville). Various work at Geva Theatre, McCarter Theatre Center and Williamstown Theatre Festival. Other New York credits include SPF and the New York Fringe Festival. Film/television: The Runaround, "Hot in Cleveland," "We Hate Paul Revere," "True Blood," "Parks and Recreation," "CSI: NY," "Harry's Law," "Rita Rocks," "Do Not Disturb," "The Jury," "Guiding Light." He received his BFA from Northwestern University and his MFA from NYU's Graduate Acting Program.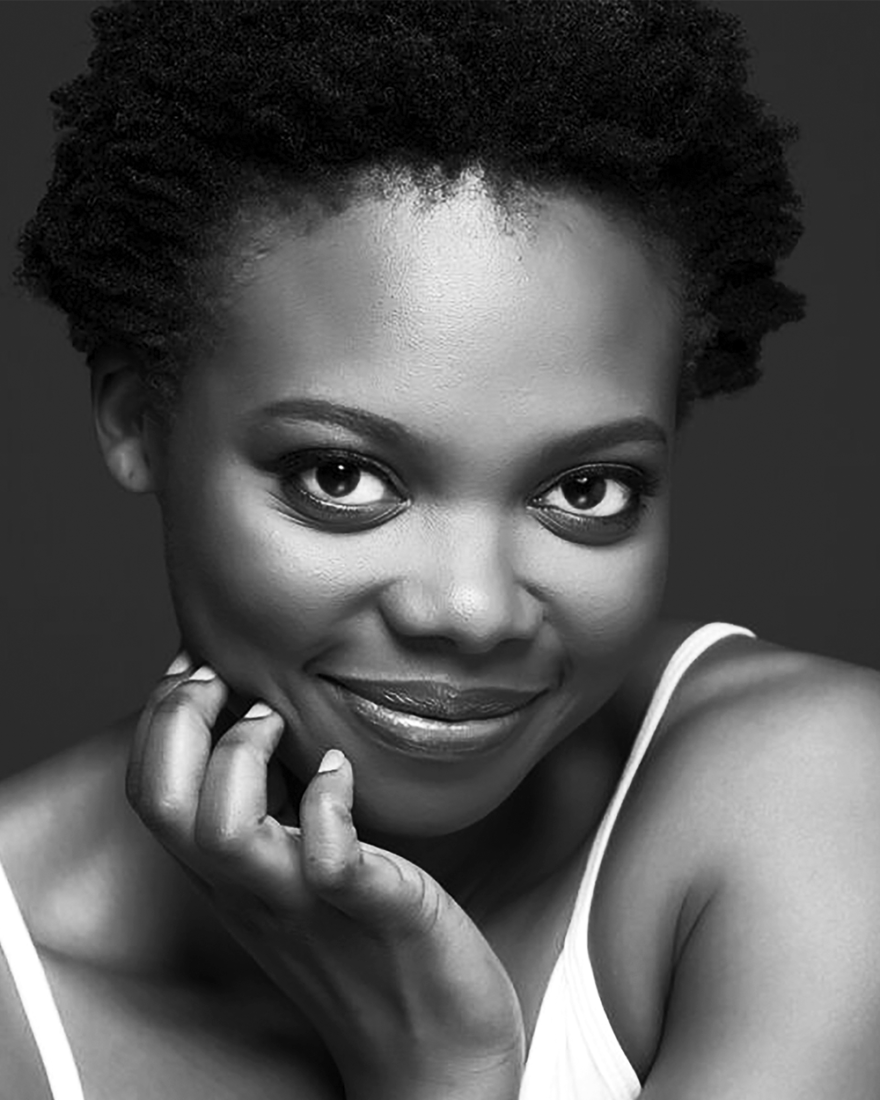 Susan Heyward
Monique
SUSAN HEYWARD. Atlantic debut! Broadway: A Trip to Bountiful. Off-Broadway: Ruined (MTC), Nathan the Wise and The Oedipus Cycle (Pearl), I Have Before Me a Remarkable Document… (New York Premiere). Regional: Sabrina Fair (Ford's Theatre), Race (ACT), Master Builder (Yale Rep) and My Wonderful Day (Two River). Film: Poltergeist, Busted on Brigham Lane, Mother George. Television: Best known as "Detective Deena Pilgrim" on "Powers" (Sony Playstation) and "Cece" on "Vinyl" (HBO). Other television includes "Unforgettable" (CBS), "The Following" (FX), "30 Rock" (NBC), "Michael and Michael Have Issues" (Comedy Central) and "Law & Order" (NBC). BFA, Carnegie Mellon. Thanks to Adam. Love to family and friends.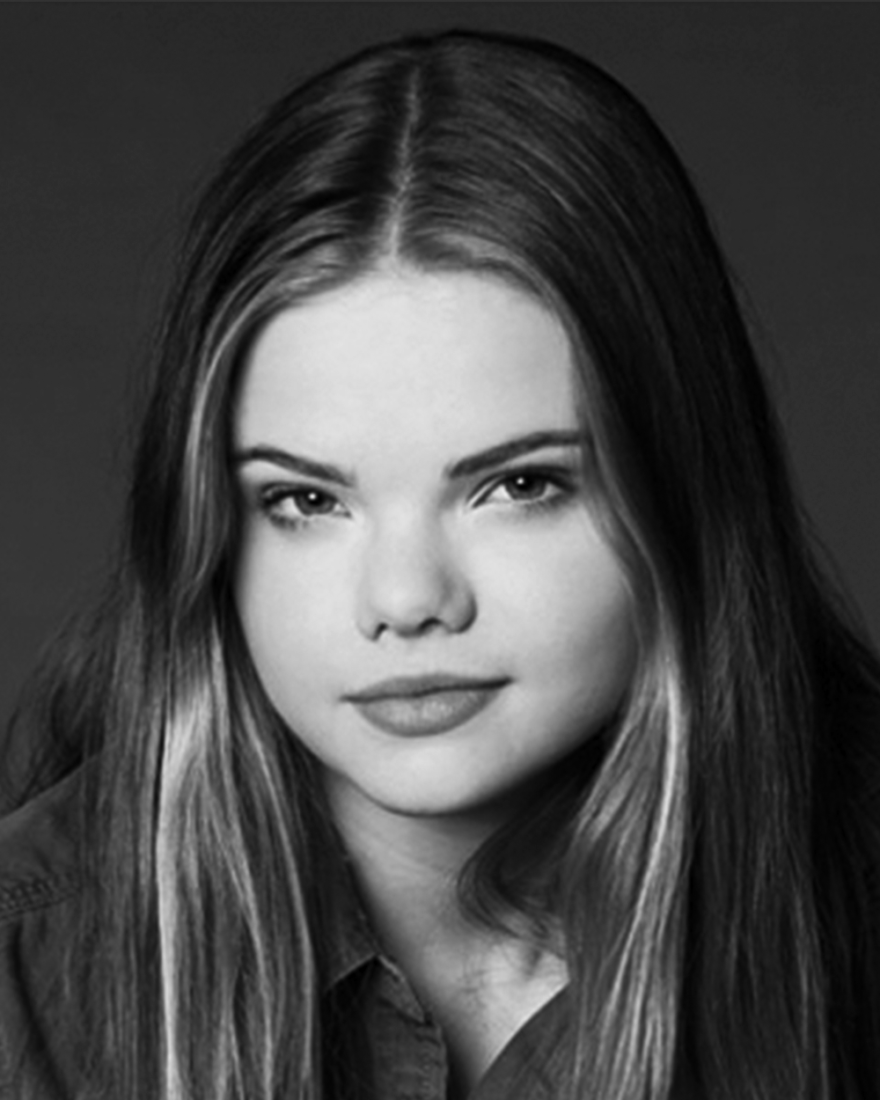 Katherine Reis
Catherine
KATHERINE REIS. Atlantic Theater debut! Film: All We Had (TriBeCa Film Festival, 2016); Todd Solondz's Wiener-Dog (Sundance, 2016). Television: "Bull" (CBS); "Unbreakable Kimmy Schmidt" (Netflix); "Brainy Bunch" (ABC); "Unforgettable" (CBS). Favorite theater credits include: Bring it On (Campbell); Beauty and the Beast (Babette); Carrie (Chris); Our Town (Rebecca) and Legally Blonde (Margot). I would like to thank the director and writer Adam Rapp and Atlantic Theater for this amazing opportunity. My agents, Rachel Altman and Ellen Gilbert, Broadway Workshop, Vance Barbour, Matt Newton, and Atlantic Theater for the opportunity to train in their teen program, as well as my family and friends for their unending support.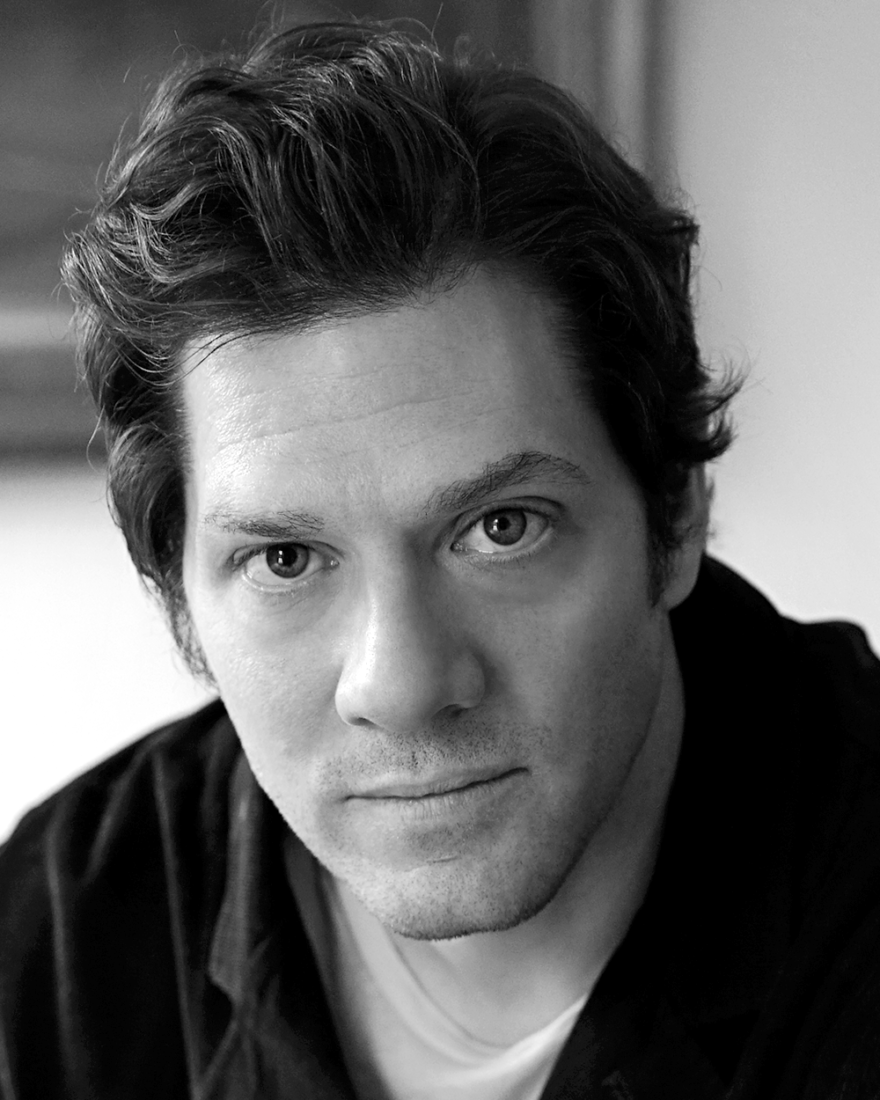 Adam Rapp
Playwright, Director
ADAM RAPP is an award-winning playwright, theatre director, novelist, and filmmaker. He is the author of numerous plays, which include Wolf in the River (The Flea Theater), Nocturne (American Repertory Theatre, New York Theatre Workshop, The Almeida, London, The Traverse, Edinburgh), Faster (Rattlestick), Animals & Plants (A.R.T.), Finer Noble Gases(26th Humana Festival, Rattlestick, Edinburgh Fringe, The Bush, London), Stone Cold Dead Serious (A.R.T., Edge Theatre), Blackbird (The Bush, London; Edge Theatre), Gompers (Pittsburgh City Theatre, The Arcola, London), Essential Self-Defense (Playwrights Horizons/Edge Theatre), American Sligo(Rattlestick), Bingo with the Indians (The Flea), Kindness (Playwrights Horizons), The Metal Children (The Vineyard), The Hallway Trilogy (Rattlestick), The Edge of Our Bodies (36th Humana Festival), Dreams of Flying Dreams of Falling (Atlantic) and Red Light Winter (Steppenwolf, Scott Rudin Productions at Barrow Street Theatre), which won Chicago's Jeff Award for Best New Work, an Obie, and was named a finalist for the 2006 Pulitzer Prize. The Purple Lights of Joppa Illinois, commissioned by South Coast Rep, received its world premiere at the 2014 Pacific Playwrights Festival. He directed the world premiere of Karen O's psycho opera, Stop the Virgens, for The Creators Project at St. Ann's Warehouse, which was then selected for The Vivid Live Festival, where it sold out the Sydney Opera House for six performances. He also directed Sam Shepard's True West at Actors Theatre of Louisville, which went on to be named one of the 2012 Best Moments in Culture by Louisville's N.P.R. Affiliate, WFPL. His production of Finer Noble Gases garnered a Fringe First Award at the 2006 Edinburgh Fringe Festival, where he received The List's Best Newcomer Prize. Andromache Chalfant
Scenic Designer
ANDROMACHE CHALFANT. Off-Broadway: Rimbaud in New York (BAM), A Kid Like Jake, brownsville song (b side for tray) (Lincoln Center Theater), Sex with Strangers (Second Stage), Wild Animals You Should Know (MCC Theater), Food and Fadwa (New York Theatre Workshop), Massacre, The Long Shrift, Through The Yellow Hour (Rattlestick Playwrights Theater), El Gato Con Botas, Il Combattimento di Tancredi e Clorinda, I Have No Stories To Tell (Gotham Chamber Opera, Tectonic Theater Company), Edgewise (The Play Company), Inked Baby (Playwrights Horizons). Regional: Reverberation, The Whipping Man (Hartford Stage), Henry V (Two River Theater), Crimes of the Heart (McCarter Theatre), Endgame (American Repertory Theater), Touch(ed) (Williamstown Theatre Festival), Tribes (Actors Theatre of Louisville), Six Degrees of Separation (The Old Globe), Faust (Minnesota Opera), A Streetcar Named Desire (Virginia Opera), Laugh (Studio Theatre). Jessica Pabst
Costume Designer
JESSICA PABST. Broadway: The Heidi Chronicles. Off Broadway: I'm Gonna Pray For You So Hard (Atlantic Theater) Exit Strategy (Primary Stages); Her Requiem, Kill Floor (LCT3); Antlia Pneumatica, Marjorie Prime, Pocatello, Grand Concourse, Assistance (Playwrights Horizons) The Ruins of Civilization, By the Water, When We Were Young and Unafraid, Murder Ballad (Manhattan Theater Club); Fortress of Solitude (Public Theater); The Metal Children ( The Vineyard Theatre), The Hallway Trilogy, Through the Yellow Hour (Rattlestick Theatre) Buyer & Cellar (Rattlestick, Barrow Street, national tour, Chocolate Factory); a Lucille Lortel Award for The Whale (Playwrights Horizons); Drama Desk nomination for She Kills Monsters (Flea Theater). Clubbed Thumb associate artist. Keith Parham
Lighting Designer
KEITH PARHAM. Atlantic Theater Company: Between Riverside and Crazy. BROADWAY: Therese Raquin (Roundabout Theatre Company). OFF-BROADWAY: The Model Apartment (Primary Stages); Tribes, Mistakes Were Made, and Red Light Winter (Barrow Street Theatre); Stop the Virgens (Karen O at St. Ann's Warehouse/Sydney Opera House); Ivanov, Three Sisters (CSC); A Minister's Wife (Lincoln Center Theatre); Adding Machine (Minetta Lane). INTERNATIONAL: Homebody/Kabul (National Theatre of Belgrade, Serbia). REGIONAL: TUTA, Goodman Theatre, Steppenwolf, Court Theatre, The Mark Taper Forum, and Arena Stage among others. AWARDS: Obie, Lortel. Christian Frederickson
Sound Designer
CHRISTIAN FREDERICKSON is a violist, composer, and sound designer for theater, dance, and film. Frederickson is a founding member of the Louisville bands Rachel's and The Young Scamels, and is a graduate of The Peabody Conservatory and The Juilliard School. Recent credits include: Glory of the World, Steel Hammer, Trojan Women, and The Master Builder at BAM; Custodians of Beauty at NYLA; The Life Model at On the Boards; The Absolute Brightness of Leonard Pelkey at The Westside Theatre; The Painted Bird Trilogy at La MaMa E.T.C.; Through the Yellow Hour at Rattlestick (Drama Desk Nomination); A Midsummer Night's Dream, Unnatural Acts, and Three Sisters at Classic Stage Company; Wondrous Strange, This Random World, Residence, Seven Guitars, Dot, At the Vanishing Point, True West, Romeo and Juliet, and The Edge of Our Bodies at Actors Theatre of Louisville. www.christianfrederickson.com J. David Brimmer
Fight Choreographer
J. David Brimmer. Fight Master, SAFD. Selected Broadway: Spring Awakening; The Lieutenant of Inishmore; Grace; Speed the Plow; Thérèse Raquin; Long Day's Journey into Night; NY premieres: Hold on to Me Darling; Futurity; Gloria; Punk Rock; An Octoroon; Mr. Burns; Blasted; The Whipping Man; Bethany; The American Pilot; Blackbird; Bug; Killer Joe; as well as The Red Bull Theatre's productions of The Revenger's Tragedy, The Duchess of Malfi and The Changeling, worked at some wonderful venues: NY Public Theater, Metropolitan Opera, MTC, LCT3, TFANA, TBTB, Signature Theatre, MCC, Soho Rep, Ars Nova, The Vineyard, The Geffen Playhouse, ART, Yale Rep, The Guthrie, and collaborated with some great folks: David Mamet, Sam Shepard, Ethan Coen, Branden Jacobs-Jenkins, Simon Stephens, Martin McDonough, Tracy Letts, Joe Chaikin, JoAnne Akalaitis, Darko Tresnjak, Ethan McSweeney, Sarah Benson, Wilson Milam, Joe Mantello, Joel Schumacher, Ken Russell, Franco Zeffirelli, "Walk cheerfully over the world, answering that of God in everyone." G. Fox Jillian Oliver
Production Stage Manager
JILLIAN OLIVER. Broadway: Wit, Chinglish, A Life in the Theatre, Race, Speed-The-Plow. Off-Broadway: Ghost Stories, Harper Regan, Oohrah!, Body Awareness, Trumpery, Human Error, The Voysey Inheritance, Birth and After Birth (Atlantic Theater Company), Clever Little Lies (Westside Theatre), A Month in the Country (CSC), Kung Fu, Old Hats, Medieval Play (Signature Theatre), Taking Care of Baby, Cradle and All (MTC), Why Torture is Wrong…, Conversations in Tusculum (The Public Theater). Regional: Productions at Williamstown Theatre Festival, Guild Hall, Huntington Theatre Company and Boston Ballet. Graduate of Boston University. Dane Urban
Assistant Stage Manager
DANE URBAN is thrilled to be making his Atlantic Theater Company debut! Broadway: Waitress, It Shoulda Been You, A Delicate Balance, The Bridges of Madison County. Off-Broadway: Ripcord & When We Were Young and Unafraid (Manhattan Theatre Club), Fun Home & The Library (Public Theater), Old Hats (Signature Theatre Company), VEIL'D (Women's Project Theater). Tour: Mythbusters Behind the Myths (MagicSpace Entertainment). Regional: Williamstown Theatre Festival, Goodspeed Musicals, Asolo Repertory Theatre, Idaho Shakespeare Festival. Baldwin Wallace University. Much love to Mom, Dad, & Taylore.
Reviews
"Mr. Rapp's sentimentality bursts out of the dark! Directed with a tender touch and a refreshing respect for silence. The musical, dialogue-free moments, and the stretches of silence that surround them, establish a vivid sense of characters who are both specifically and idiosyncratically present!
the new york times
"Rapp's most substantial play in several years! All of the actors deliver beautifully well-worn performances. As a slice-of-life drama, Purple Lights succeeds on all fronts!
theatermania
Photos by Ahron R. Foster