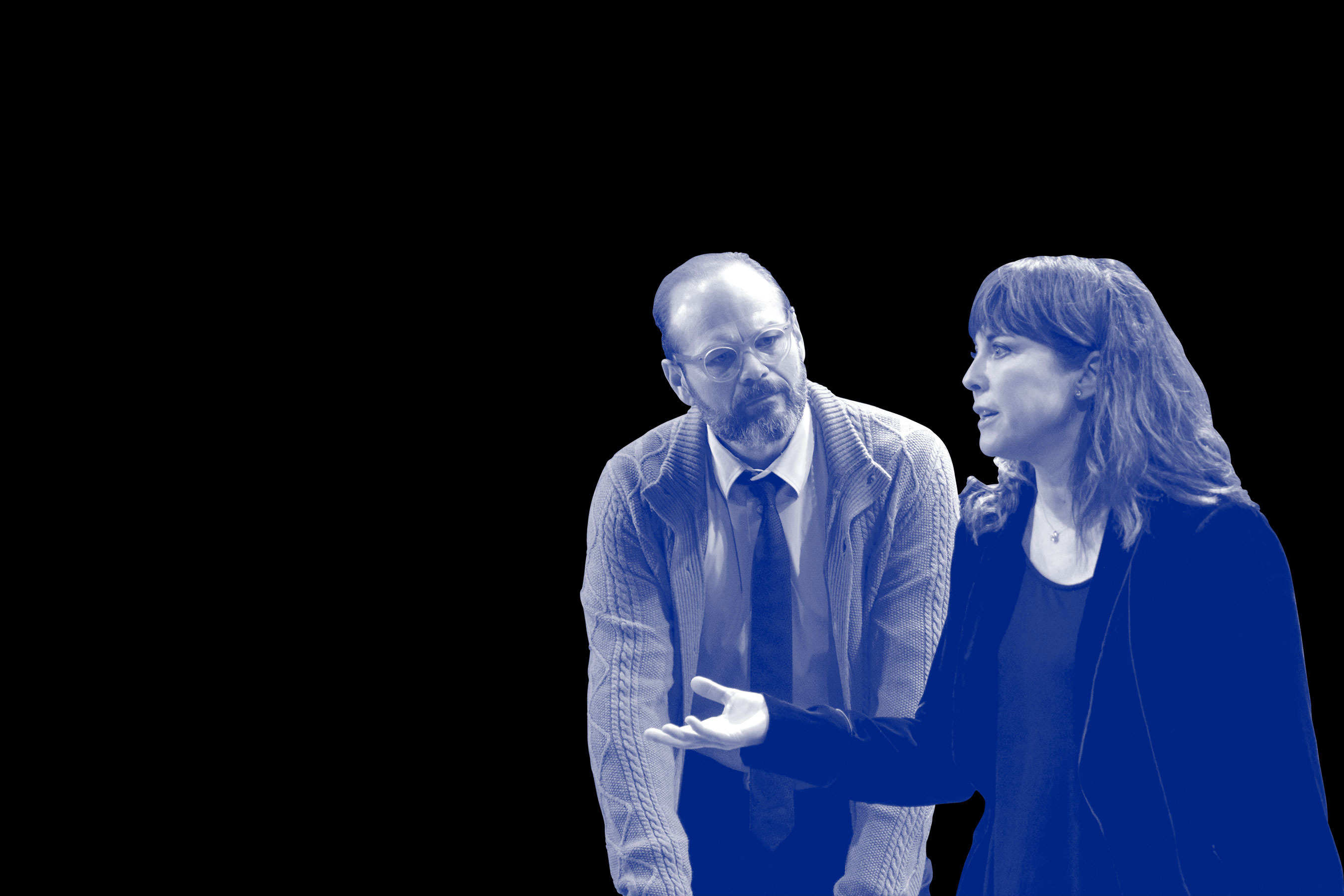 The Penitent
By DAVID MAMET

Directed by NEIL PEPE
Linda Gross Theater


February 8 – March 26, 2017
A renowned psychiatrist is asked to testify on behalf of a young patient. When he refuses, his career, ethics and faith are thrown into question. A thrilling world premiere from the great American dramatist and Atlantic co-founder David Mamet.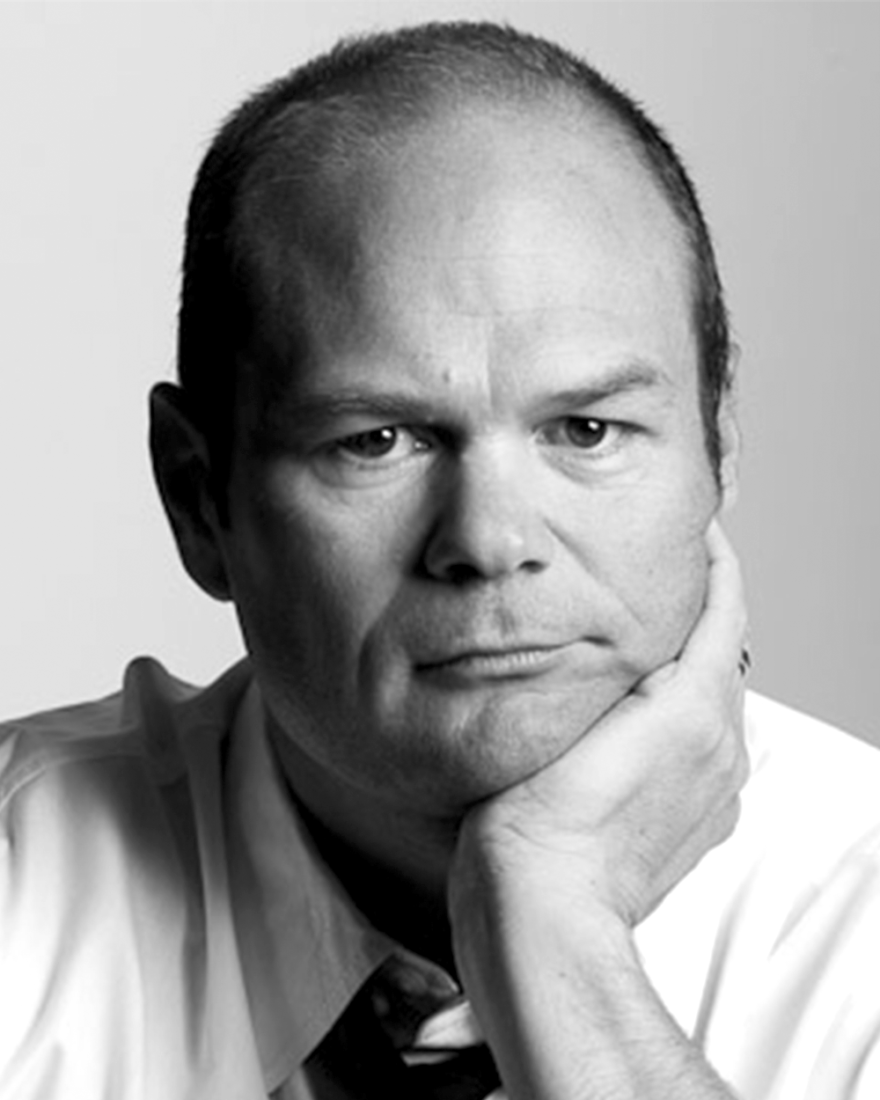 Chris Bauer
Charles
CHRIS BAUER starred as Detective Andy Bellefleur in HBO's hit series "True Blood." He is also well known from the HBO series "The Wire" in his acclaimed role as union boss "Frank Sobotka," and will be seen in David Simon's upcoming HBO series "The Deuce." He currently stars on "Survivor's Remorse" on the Starz network, and was recently seen in the award winning FX limited series "The People vs. OJ Simpson." Recent feature film appearances include Clint Eastwood's Sully and Money Monster, directed by Jodie Foster. His previous work with David Mamet includes the West Coast premiere of Race with Center Theater Group in Los Angeles and Romance at Bay Street Theater. Bauer returns to Atlantic following starring in Melissa James Gibson's What Rhymes with America and Jez Butterworth's hit plays The Night Heron, Parlour Song and Mojo. He made his Broadway debut in A Streetcar Named Desire, for which he was nominated for an Outer Critics Circle Award. For HBO Films, Bauer appeared in 61*, directed by Billy Crystal, as well as The Notorious Bettie Page and Bernard and Doris. On television, he was a series regular on NBC's "Third Watch," "Smith" on CBS, and ESPN's "Tilt" and has appeared in films from many of Hollywood's biggest directors such as Clint Eastwood, Woody Allen, John Woo, Steve Buscemi, Robert Redford and Joel Schumacher, among others.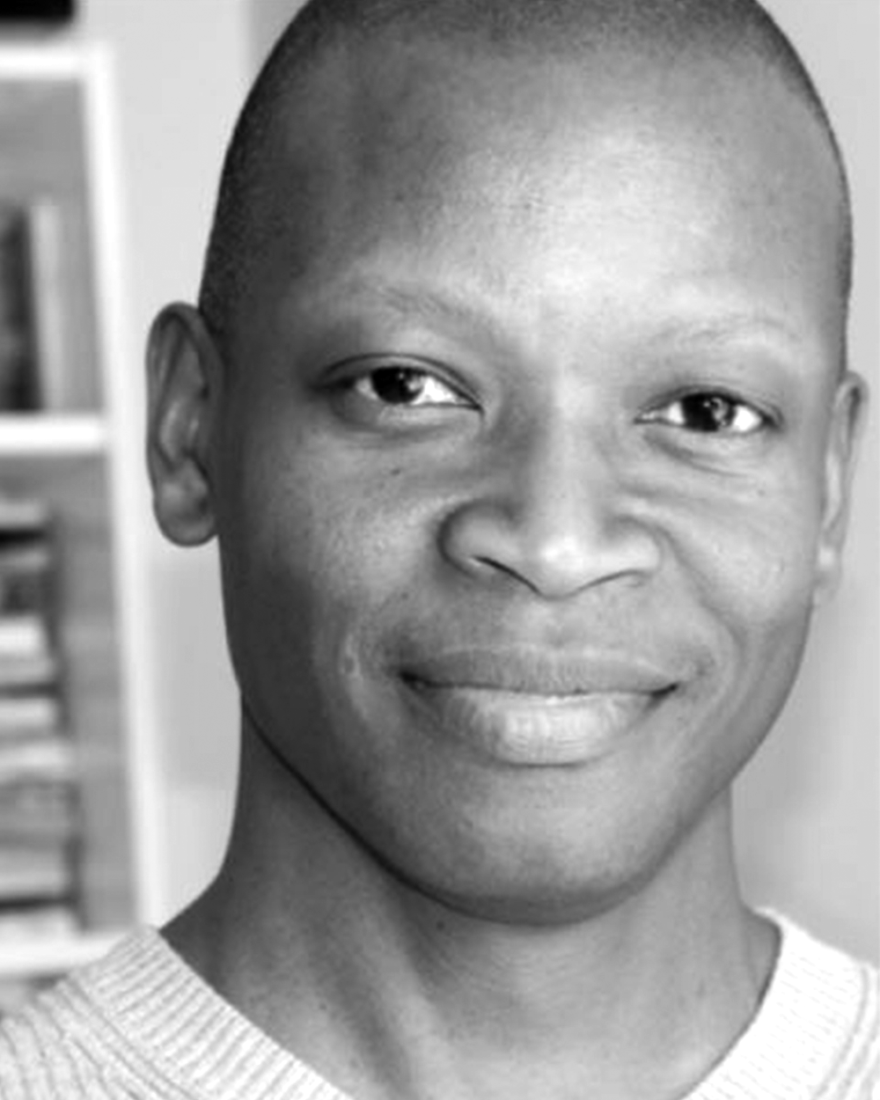 Lawrence Gilliard Jr.
The Attorney
LAWRENCE GILLIARD JR. has appeared in many films since his breakout performance in the independent film Straight Out of Brooklyn. Since then, Gilliard has appeared in such versatile films as Martin Scorsese's Gangs of New York, The Machinist opposite Christian Bale and The Water Boy opposite Adam Sandler. Lawrence is most recognized for his series regular roles on the AMC hit drama "The Walking Dead" and HBO's critically acclaimed series "The Wire." He also starred on A&E's "The Beast" and appeared on many hit shows including: "CSI: NY," "Law & Order," "Numb3rs," "Friday Night Lights," "Southland," "Army Wives," "Longmire," "Graceland," "Elementary" and "The Good Wife." His stage work includes Zooman and the Sign at Second Stage, Police Boys at Playwrights Horizons and Life During Wartime at Nuyorican Poets Café and regional productions of Top Dog/Underdog at Seattle Repertory Theatre and The Mark Taper Forum in Los Angeles. He has studied at the prestigious Juilliard School, The Stella Adler Conservatory, The American Academy of Dramatic Arts, The Acting Studio and The Baltimore School for the Arts. He can next be seen as a series regular on HBO's highly anticipated David Simon series "The Deuce" opposite James Franco and Maggie Gyllenhaal.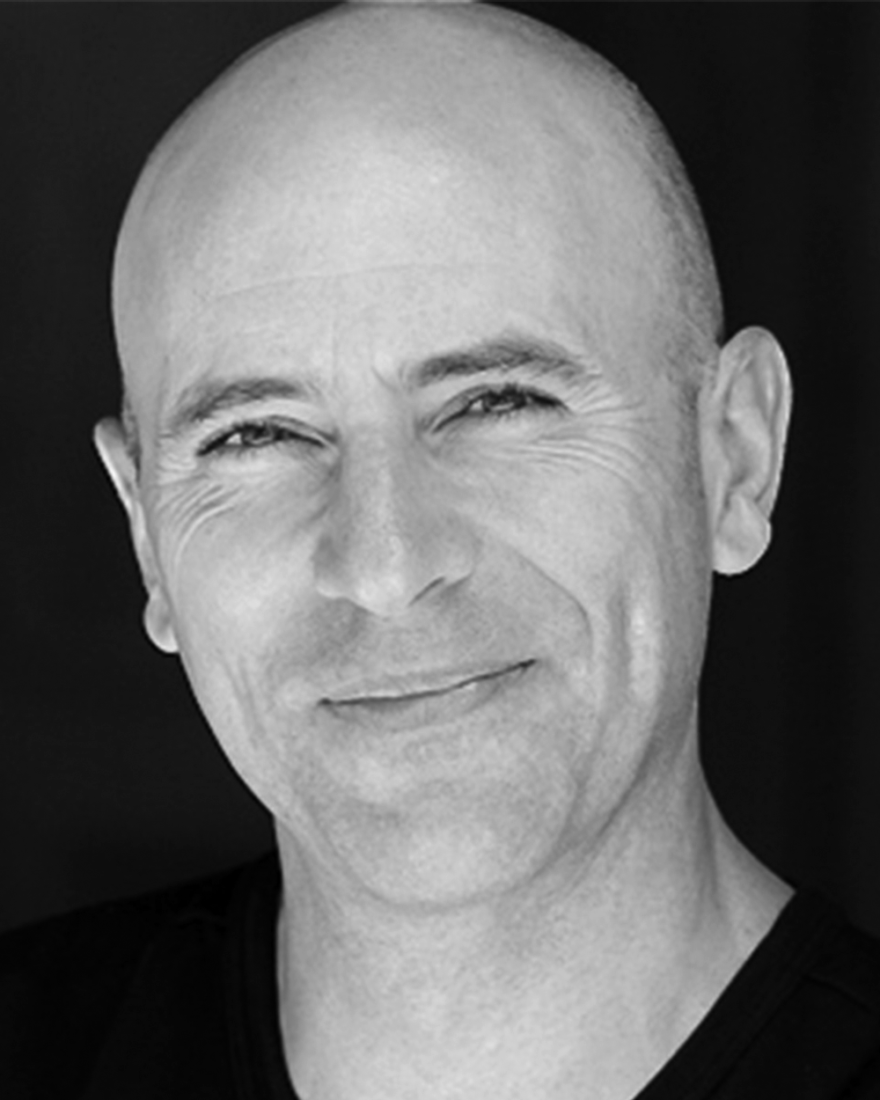 Jordan Lage
Richard
JORDAN LAGE is a founding ensemble member of Atlantic Theater Company. He has performed in numerous productions of David Mamet's plays on Broadway, Off-Broadway, and regionally, among them The Blue Hour, Revenge of the Space Pandas, American Buffalo, The Woods, Edmond, Mamet's adaptation of Three Sisters, The Water Engine, Home, In a Linguistics Class, Keep Your Pantheon and Ghost Stories (Prairie du Chien). On Broadway, he has appeared in the Tony Award-winning revival of Our Town, Gore Vidal's The Best Man, Inherit the Wind and the Mamet plays The Old Neighborhood, Glengarry Glen Ross (2005), Speed-the-Plow and Race. He shared a Drama Desk Award for Outstanding Ensemble for his work in the 2005 Broadway revival of Glengarry Glen Ross. Jordan has worked extensively in film, working with acclaimed directors such as Oliver Stone, Sydney Pollack, Barry Levinson, Ridley Scott, Philip Noyce, Jonathan Glazer, Michael Ritchie and David Mamet. Television credits include a recurring role on "Law & Order," "All My Children," "Oz," "Damages," "Boardwalk Empire" and most recently "Madam Secretary" and "The Path." He is on faculty at Atlantic Acting School.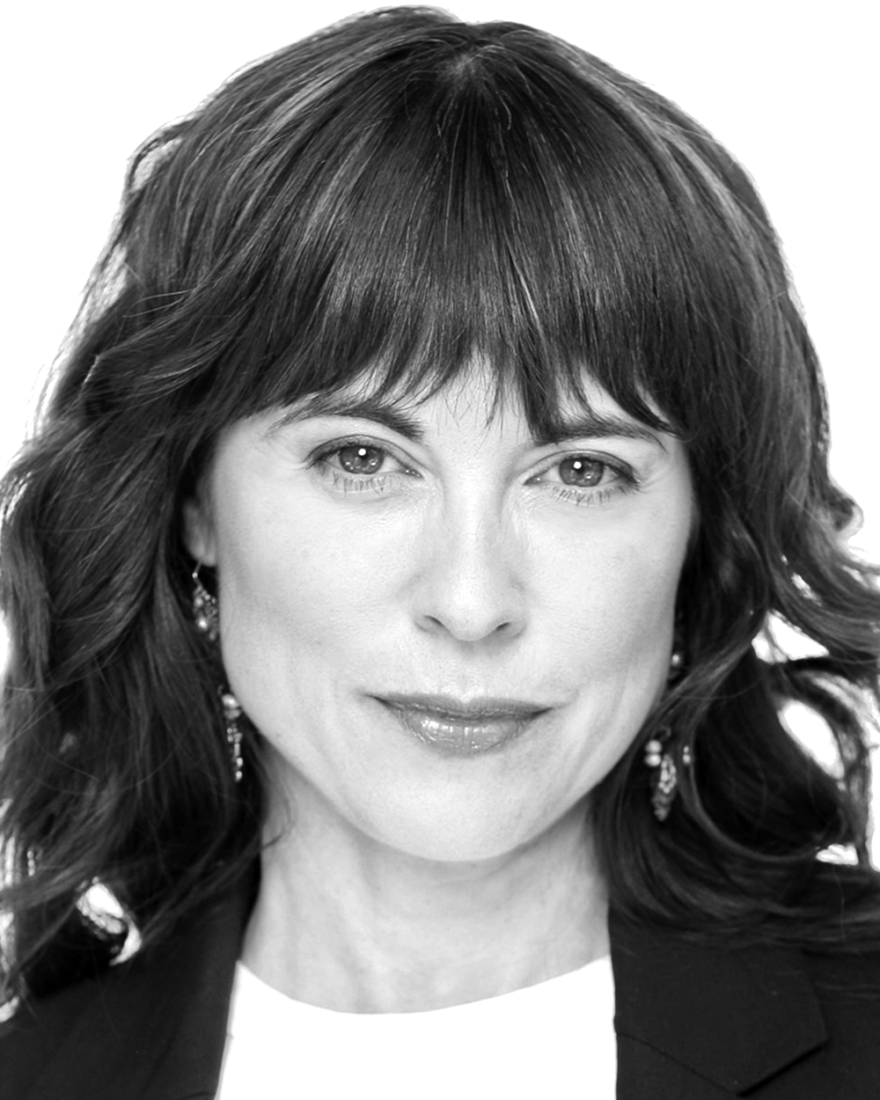 Rebecca Pidgeon
Kath
REBECCA PIDGEON has starred in the films The Spanish Prisoner, The Winslow Boy, State and Main, Heist, Red, Two Bit Waltz and most recently was featured in The Divergent Series: Allegiant. Her television credits include HBO's "Phil Spector" and CBS's "Jesse Stone: Sea Change." She had recurring roles on the CBS hit series "The Unit," FX's "The Shield" and played a regular role on ABC's "In Justice." She starred in BBC's "Uncle Vanya" and in Samuel Beckett's "Catastrophe" opposite Sir John Gielgud and Channel 4's "Harold Pinter." Pidgeon played Deeny in The Old Neighborhood on Broadway and Claire in Boston Marriage at The Geffen Playhouse. She originated the role of Carol in Oleanna Off-Broadway, which had its world premiere at The Orpheum Theatre. As a member of The Royal National Theatre in London, she starred in Speed-the-Plow and The Changeling. Most recently she starred in Sex with Strangers at The Geffen Playhouse and in The Anarchist at Theatre Asylum in Los Angeles as well as at The Sheen Center in New York. She is an ensemble member of Atlantic Theater Company and a graduate of the Royal Academy of Dramatic Art in London. In addition to her career as an actress, Pidgeon is a singer/songwriter whose album Slingshot was nominated for a Grammy Award. Her latest album is Bad Poetry.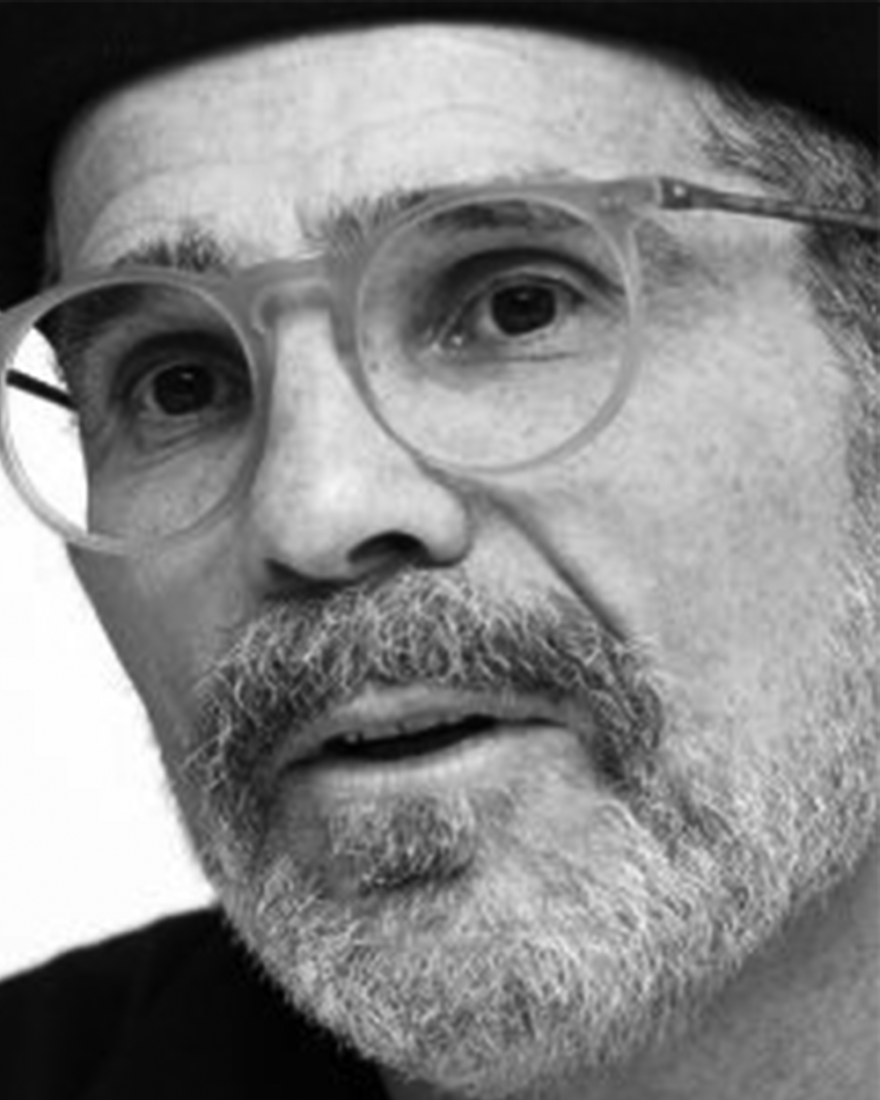 David Mamet
Playwright
DAVID MAMET. Plays by David Mamet include: The Anarchist, Race, Keep Your Pantheon, School, November, Romance, Boston Marriage,Faustus, Oleanna, Glengarry Glen Ross (1984 Pulitzer Prize and New York Drama Critics Circle Award), American Buffalo, The Old Neighborhood, A Life in the Theatre, Speed-the-Plow, Edmond, Lakeboat, The Water Engine, The Woods, Sexual Perversity in Chicago, Reunion and The Cryptogram (1995 Obie Award). His translations and adaptations include: Faustus and Red River by Pierre Laville; and The Cherry Orchard, Three Sisters and Uncle Vanya by Anton Chekov. His films include: The Postman Always Rings Twice, The Verdict, The Untouchables, House of Games (writer/director), Oleanna (writer/director),Homicide (writer/director), The Spanish Prisoner (writer/ director), Heist(writer/director), Spartan (writer/director) and Redbelt (writer/director). Mr. Mamet is also the author of: Warm and Cold, a book for children with drawings by Donald Sultan, and two other children's books, Passover and The Duck and the Goat; Writing in Restaurants, Some Freaks, and Make-Believe Town, three volumes of essays; The Hero Pony and The China Man, a book of poems; Three Children's Plays, On Directing Film, The Cabin, and the novels The Village, The Old Religion and Wilson. His other books include the acting books, True & False and Three Uses of the Knife, Bambi vs. Godzilla, The Secret Knowledge, The Wicked Son, Theatre, and Three War Stories. His most recent play, China Doll, was produced on Broadway in the 2015-16 season.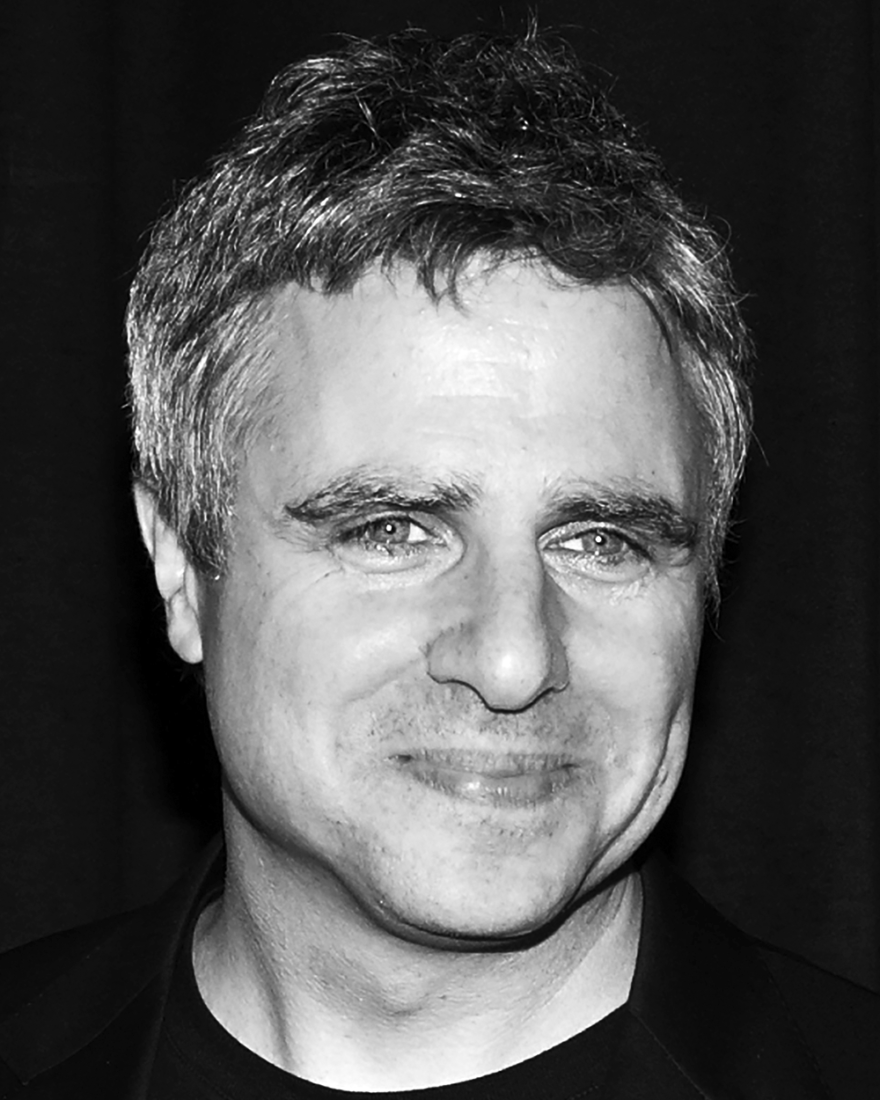 Neil Pepe
Director
NEIL PEPE. Most recently directed the world premiere of George Brant's Marie and Rosetta and Kenneth Lonergan's Hold On To Me Darling. Broadway credits include the musical Hands on a Hardbody, the acclaimed revival of David Mamet's Speed-the-Plow and A Life in the Theatre. Off-Broadway:; John Guare's 3 Kinds of Exile; Moira Buffini's Dying For It; Jez Butterworth's Parlour Song, Mojo and The Night Heron; Ethan Coen's Happy Hour, Offices and Almost an Evening; Harold Pinter's Celebration and The Room; Adam Rapp's Dreams of Flying Dreams of Falling; Joe Penhall's Blue/Orange; Hilary Bell's Wolf Lullaby; David Pittu's What's That Smell?; Howard Korder's Sea of Tranquility, Quincy Long's Shaker Heights (all at Atlantic); David Mamet's American Buffalo (Donmar Warehouse, Atlantic); Romance, Keep Your Pantheon and School (Center Theatre Group, Atlantic); Zinnie Harris' Further than the Furthest Thing (Manhattan Theatre Club); Jessica Goldberg's Refuge (Playwrights Horizons); Tom Donaghy's The Beginning of August (South Coast Repertory, Atlantic). Frank Gilroy's The Subject Was Roses with Martin Sheen (CTG). Also, Eric Bogosian's Red Angel (Williamstown Theatre Festival). Neil has been the Artistic Director of Atlantic Theater Company since 1992. Tim Mackabee
Scenic Designer
TIM MACKABEE. Atlantic: Guards at the Taj (2016 Lucille Lortel Award for Outstanding Set Design), Our New Girl. Broadway: The Elephant Man (starring Bradley Cooper), Mike Tyson: Undisputed Truth (dir. Spike Lee). West End: The Elephant Man. Off-Broadway: Vietgone, Important Hats of the Twentieth Century (MTC), Heathers The Musical, Luce (Lincoln Center Theatre), Gigantic (Vineyard), Much Ado About Nothing (Public Theatre). Regional: ACT San Francisco, Ford's Theatre, Seattle Repertory Theatre, The Old Globe, Center Stage Baltimore, Denver Center, Portland Center Stage, Cleveland Play House, Dallas Theatre Center, Geva Theatre, Yale Repertory Theatre, Syracuse Stage, South Coast Repertory, Victory Gardens Theatre, Bay Street Theatre, Asolo Repertory Theatre, Philadelphia Theatre Company, Arden Theatre Company, Studio Theatre, The Muny, Williamstown Theatre Festival (9 seasons.) Dance: Doug Varone & Dancers, Cedar Lake Dance. TV: Amy Schumer: Live at the Apollo, Gotham, Smash, The Today Show. Education: North Carolina School of the Arts, Yale School of Drama. timothymackabeedesign.com Laura Bauer
Costume Designer
LAURA BAUER. The Penitent marks Laura's 11th design of a David Mamet play and the second world premiere. She started with Speed the Plow in Chicago, then did that one again on Broadway years later under the shadow of actor with mercury poisoning and the exceptional direction of Neil Pepe. She did American Buffalo twice, once in Chicago, once in London at the Donmar Warehouse. Later came the Three Sisters and Dangerous Corner adaptations, The Glengarry Glen Ross on Broadway with Liev in it, November (world premiere #1) on Broadway and then again in LA at The Taper. A few years back Neil and she did A Life in the Theatre on Broadway with something like 17 full costume changes for Patrick Stewart alone. The longest one was 33 seconds. While working on Speed the Plow in 1989, David Mamet off handedly suggested that she go to NY and meet up with his company there, the Atlantic Theater Company. So, she did. Laura has been a company member with Atlantic Theater since 1991. She designs for other people as well. Donald Holder
Lighting Designer
DONALD HOLDER. Atlantic: Three Kinds Of Exile, Almost an Evening, Luck, Pluck and Virtue, Nothing Sacred. Broadway: Over fifty productions, two Tony awards (The Lion King and South Pacific ) and eleven Tony nominations. Recent projects include: Anastasia, Oslo, In Transit, She Loves Me, Fiddler On The Roof, The Father, The King and I, On The Twentieth Century, The Bridges Of Madison County, Golden Boy, Spiderman- Turn Off The Dark, Ragtime, Movin' Out, Bullets Over Broadway, The Boy From Oz, Thoroughly Modern Millie, many others. Regional: Center Stage, Arena Stage, Long Wharf, Steppenwolf, Goodman, Chicago Shakespeare, Seattle Rep, Williamstown, Old Globe, La Jolla Playhouse, Mark Taper Forum, Berkeley Rep, Denver Center, Huntington, many others. NY Metropolitan Opera: The Magic Flute, Two Boys, Otello. Television: "Smash" Seasons 1 and 2 (NBC-Dreamworks). Film: Oceans 8– WB Pictures. Education: Yale School of Drama, Professor of Lighting Design- Rutgers University. Mary Kathryn Flynt
Production Stage Manager
MARY KATHRYN FLYNT is ever grateful to the wonderful Atlantic family for having her back to work with such talented people and on such an exciting new piece. Her Atlantic credits include: Night Alive; Port Authority. Other Credits: Broadway – Something Rotten! the Musical; Les Miserables; Annie the Musical; Priscilla Queen of the Desert; Billy Elliot: The Musical; The Seafarer; Pygmalion; Journey's End; Ring of Fire the Johnny Cash Musical; Monty Python's Spamalot. National Tours – Billy Elliot: The Musical. Off-Broadway – The Busy World is Hushed (Playwrights Horizons). Thanks and lots of love to my family and to Adam. James 1:17 Patrick Wetzel
Assistant Stage Manager
PATRICK WETZEL is happy to return to ATC with Mary Kathryn Flynt having worked on The Night Alive in 2013, written and directed by Conor McPherson. His Broadway credits include Something Rotten, Tuck Everlasting, Aladdin, Spamalot, All About Me, The Drowsy Chaperone, The Producers, Thou Shalt Not, Annie Get Your Gun, Ain't Broadway Grand. Touring credits include Billy Elliot (Helen Hayes nomination), The Producers, Cinderella, Joseph…Dreamcoat. Film: A Christmas Carol (with Jim Carrey), The Producers, The Inevitable Defeat of Mister and Pete.
Reviews
"The Penitent is timely and exciting!"
NBC
"Bauer makes a hearty meal of Mamet's juicy dialogue."
Variety
"You can still hear a little of that old Mametian magic. The language is both casual and formal and the result can be wonderful — like Schubert scoring a boxing match."
The New York Times
"One of America's most influential dramatists."
TheaterMania
Community
study guide
Atlantic's study guides take educators and their students deeper into the story. Each guide provides a variety of discussion starters, activities, and a relevant contextual basis to immerse students in the world of the play before attending the show.