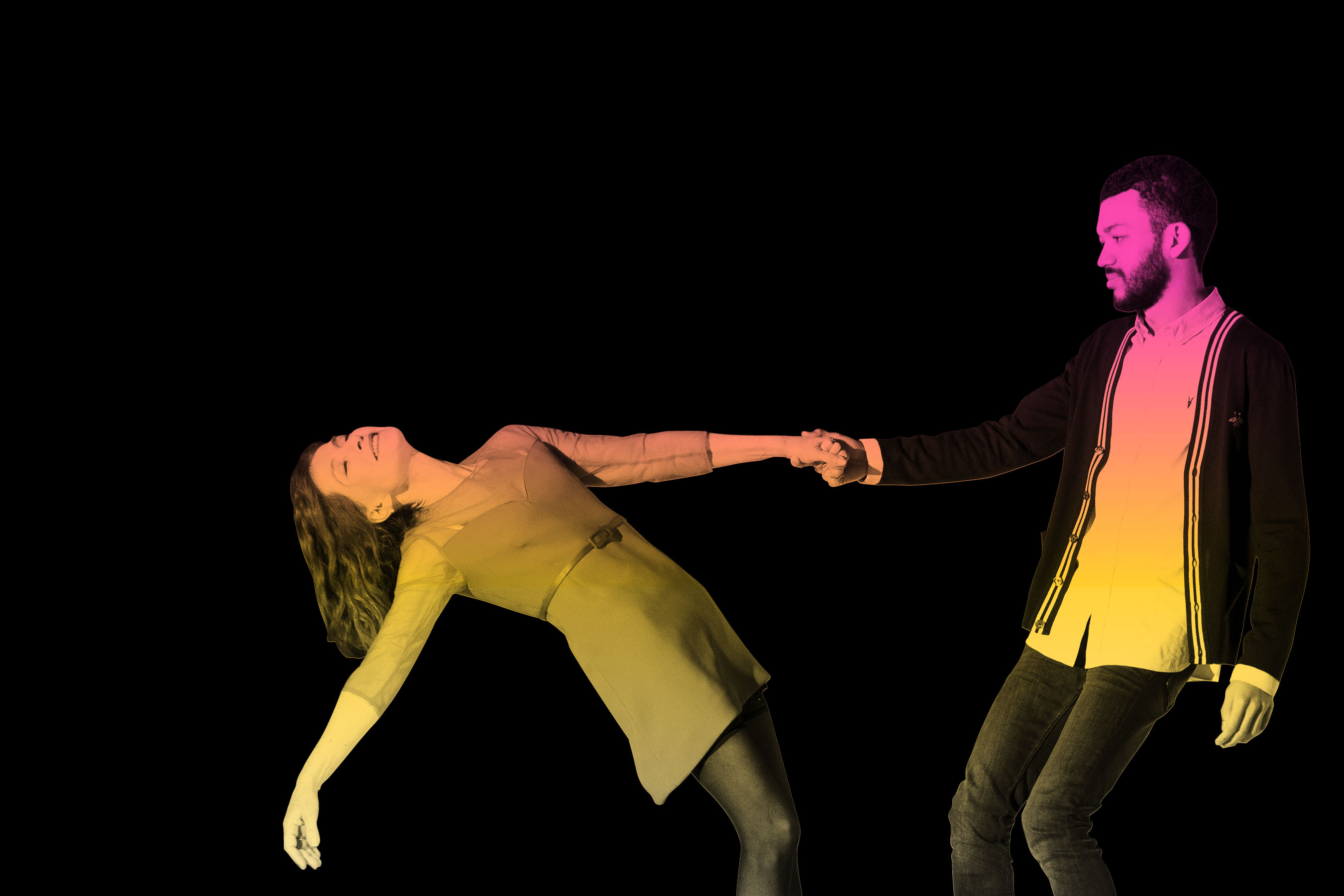 The Mother
BY FLORIAN ZELLER
TRANSLATED BY CHRISTOPHER HAMPTON
DIRECTED BY TRIP CULLMAN
LINDA GROSS THEATER
FEBRUARY 20 – APRIL 13, 2019
Starring Academy Award nominee Isabelle Huppert (Elle), The Mother is a captivating and disquieting new play about a woman grasping for stability by acclaimed French writer Florian Zeller (The Father), translated by Christopher Hampton (Atonement) that will leave you questioning the very nature of reality.
More Info
Can one love one's son too much? Anne has given everything to the family she's built. Now the years have gone by, and her children have grown up and have lives and loves of their own, leaving her alone in a world that is crumbling around her.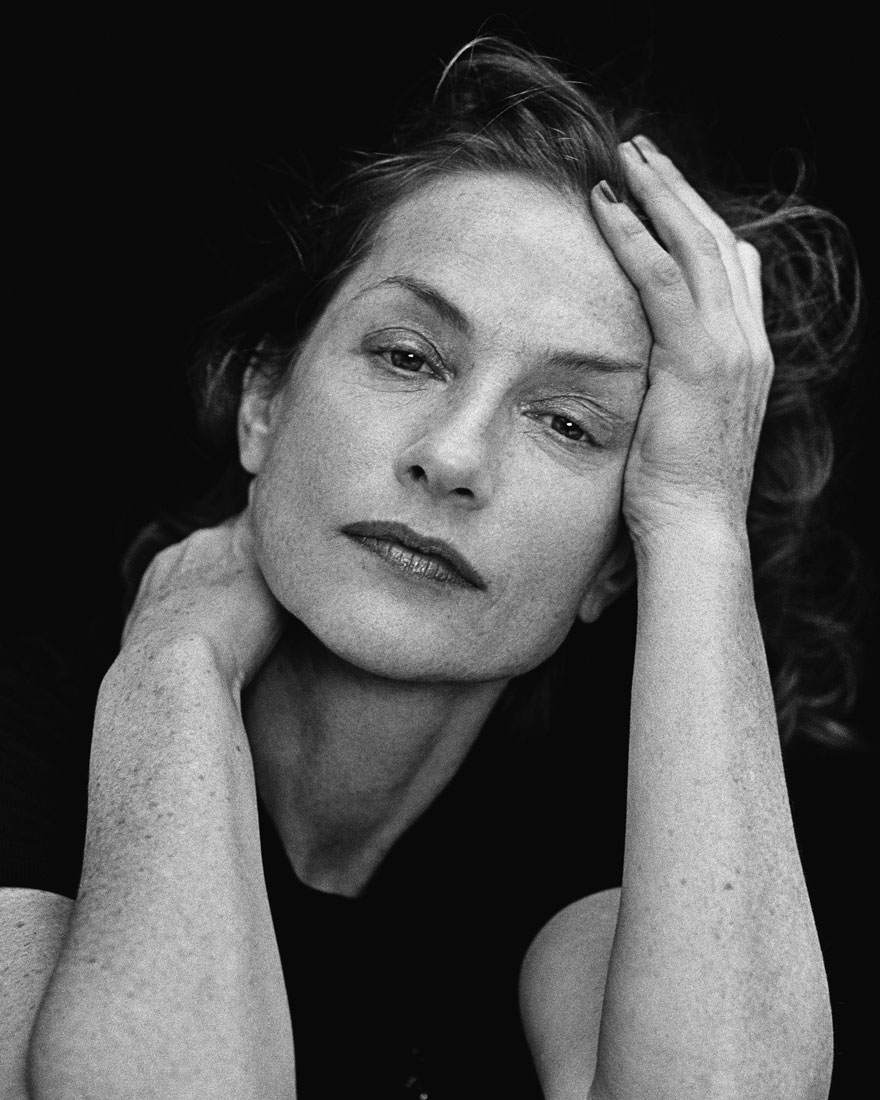 Isabelle Huppert
The Mother
ISABELLE HUPPERT is a multi-award winning screen and stage actress. Throughout her career Isabelle Huppert has worked with many French and international directors including Jean-Luc Godard, Michael Haneke, Maurice Pialat, Patrice Chéreau, Olivier Assayas, Claire Denis, the Taviani brothers, David O'Russell, Marco Ferreri, Michael Cimino, Harl Hartley, Neil Jordan, Hong Sang Soo and more. Awards won include: a BAFTA Award for Most Promising Newcomer to Feature Films for her work in The Lacemaker, two Venice Film Festival Best Actress Awards for Claude Chabrol's Story of Women and The Ceremony, Venice Film Festival's Special Jury Lion d'Or for her performance in Patrice Chéreau's Gabrielle and for her entire body of work; two Cannes Film Festival Best Actress Awards for Claude Chabrol's Violette and for Michael Haneke's The Piano Teacher; in France she received the César (Best Actress Award) for Claude Chabrol's The Ceremony and Paul Verhoeven's Elle – a film for which she also received a Gotham Award, a Golden Globe and a Spirit Award in addition to being nominated for an Academy Award for Best Actress in a Leading Role. She received a Molière Award for her career (honoring achievements in French theater; equivalent to the Tony Awards); and the prestigious "XVI Prix Europe pour le Théâtre" in Rome. Isabelle Huppert has also pursued her theatrical career in France and internationally, including BAM (4:48 Psychosis, Quartet, and Phaedra). She has acted under the direction of Bob Wilson (Virginia Woolf's Orlando, Heiner Müller's Quartet), Peter Zadek (Shakespeare's Measure for Measure), Claude Régy (Sarah Kane's 4.48 Psychosis), and Howard Davies (Friedrich von Schiller's Mary Stuart). Noteworthy productions include: Euripide's Medea (directed by Jacques Lassalle), Hedda Gabler; A Streetcar (director Krzysztof Warlikowski's spin on Tennessee Williams' A Streetcar Named Desire, at the Odéon Theater and on tour throughout Europe and internationally); The Maids (directed by Benedict Andrews with Cate Blanchett at the Sydney Theatre Company and at New York's City Center in conjunction with the Lincoln Center Festival); Phaedra directed by Krzysztof Warlikowski; Les Fausses Confidences (by Marivaux, directed by Luc Bondy at the Odéon Theater and on tour throughout Europe); Mary Stuart (Howard Davies) at the National Theater in London. Upcoming films include: Eva, directed by Benoit Jacquot; Claire's Camera by Hong Sang Soo; and Mrs. Hyde, directed by Serge Bozon (Best Actress Award at Locarno Film Festival). Isabelle Huppert is an Officer of the National Order of Merit of the Legion of Honor, and an Officer of the National Order of Merit and Commander in the Order of Arts and Letters. She was the President of the Jury for the 62nd Cannes Film Festival
Headshot by Peter Lindbergh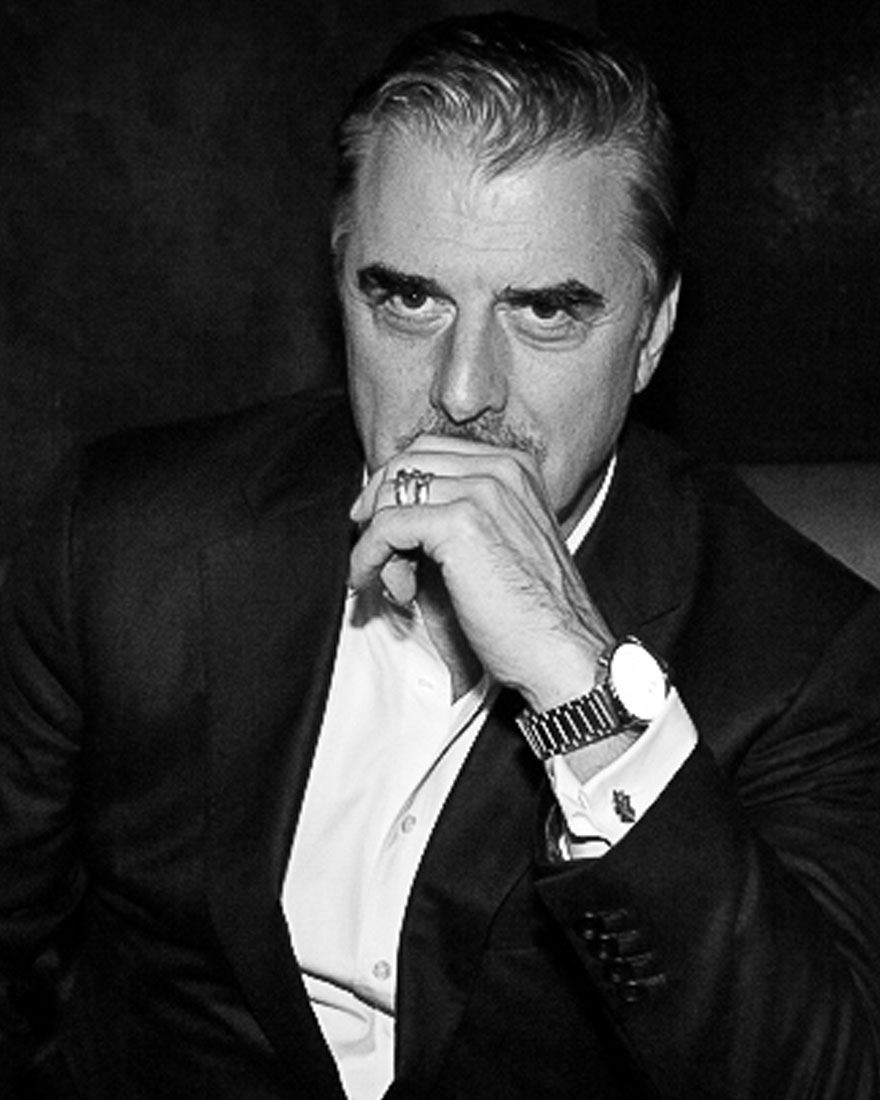 Chris Noth
The Father
CHRIS NOTH. Theater Credits: Broadway: That Championship Season; Gore Vidal's The Best Man (Theatre World Award). Off Broadway/regional: Faustus (Classic Stage Company); Farragut North (Atlantic Theater Company); What Didn't Happen (Playwright's Horizons); Arms and the Man (Roundabout Theatre); American Buffalo (Berkshire Theatre Festival). TV: "Manhunt: Unabomber" (Netflix/Discovery), "The Good Wife" (Golden Globe nom.), "Law and Order," "Sex and the City," "Gone." Film: Lovelace, Elsa & Fred, Sex and the City 1 & 2, Mr. 3000, White Girl, and Chronically Metropolitan.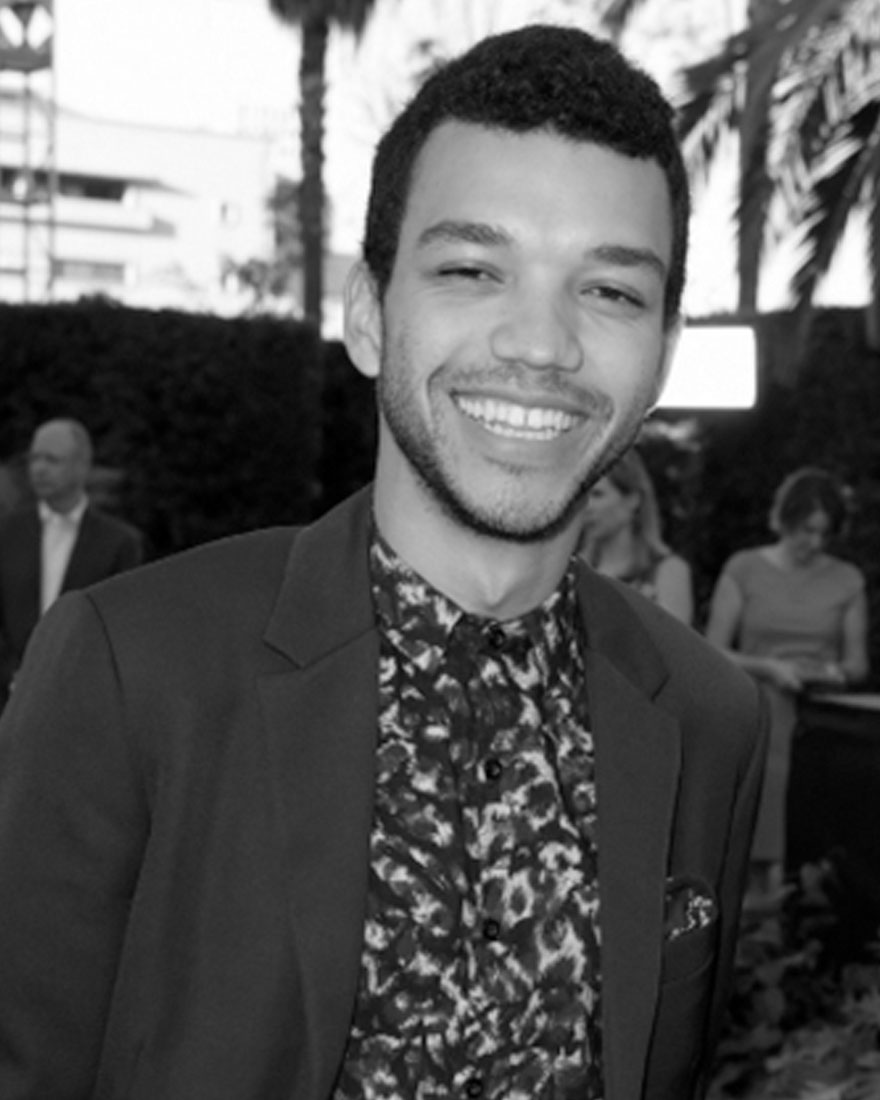 Justice Smith
The Son
JUSTICE SMITH was most recently seen in the blockbuster hit Jurassic World: Fallen Kingdom, which he starred opposite Chris Pratt and Bryce Dallas Howard. He was also recently seen in the romantic fantasy drama Every Day. In 2016, he starred in the Netflix series "The Get Down," created by Baz Luhrmann. Smith was first seen in the Fox 2000 film Paper Towns, which also starred Cara Delevingne and Nat Wolff, which was based on the John Green novel of the same name. Smith made his stage debut in the off-Broadway play Yen, in which he starred opposite Oscar® nominee Lucas Hedges. Smith stars in the upcoming action mystery film Detective Pikachu, which also stars Ryan Reynolds and Kathryn Newton and will be released in May 2019 by Warner Bros. Smith graduated from the Orange County School of the Arts in 2013 with a major in Acting. In his senior year, he was ranked in the top 1.3% of young artists across the nation by the National Young Arts Foundation.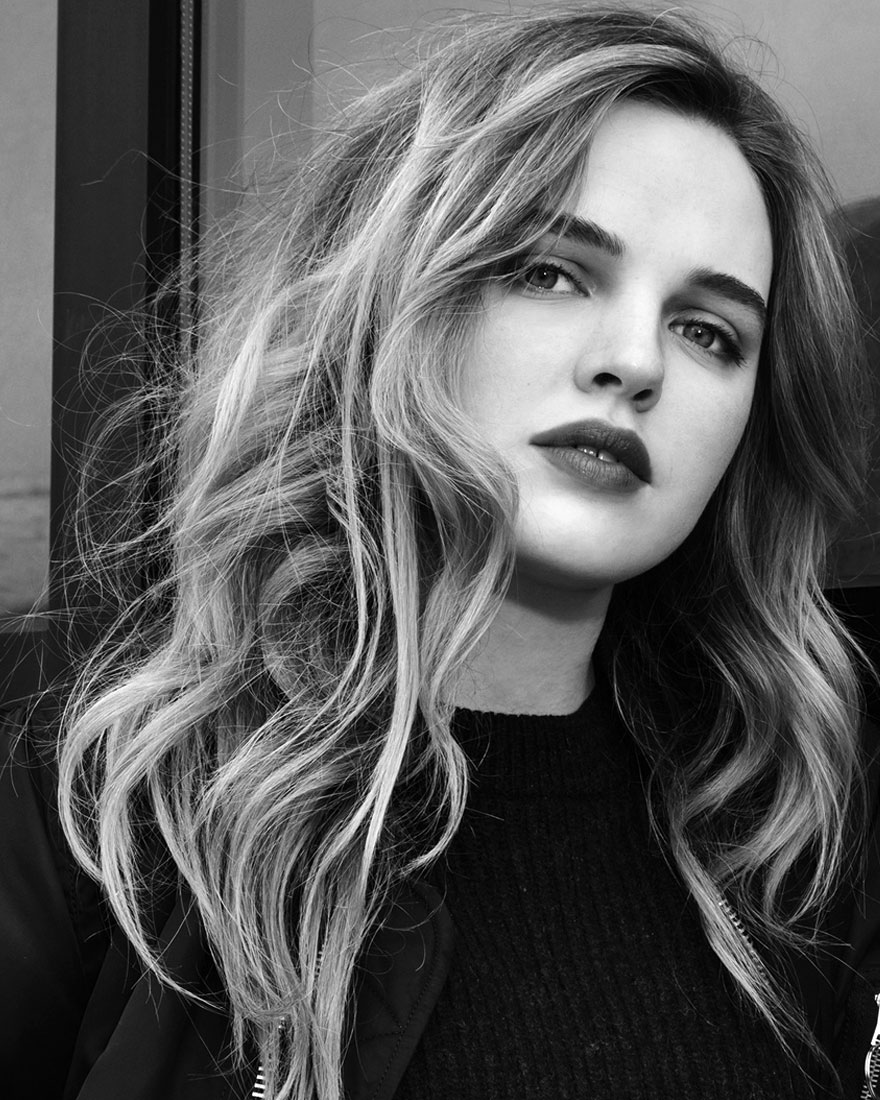 Odessa Young
The Girl
ODESSA YOUNG recently completed the run of Tony winner Steven Levenson's play Days Of Rage. Directed by Trip Cullman, the story follows the revolutionary planning of three 20-something radicals in 1969 upstate New York which becomes disrupted by the arrival of two strangers. Odessa starred as "Quinn," a fierce and strident young woman who is a true and zealous believer in their cause. She recently starred as the lead of the feature Assassination Nation written and directed by Sam Levinson. Odessa will soon be seen in three upcoming independent features: Josephine Decker's Shirley opposite Elisabeth Moss, Sam Taylor Johnson's A Million Little Pieces opposite Aaron Taylor-Johnson and Wayne Roberts' Richard Says Goodbye opposite Johnny Depp. Previous credits include Jamie M. Dagg's thriller Sweet Virginia opposite Jon Bernthal and the Australian drama The Daughter opposite Geoffrey Rush. This performance earned Odessa a win as Best Lead Actress at the Australian Academy of Cinema and Television Awards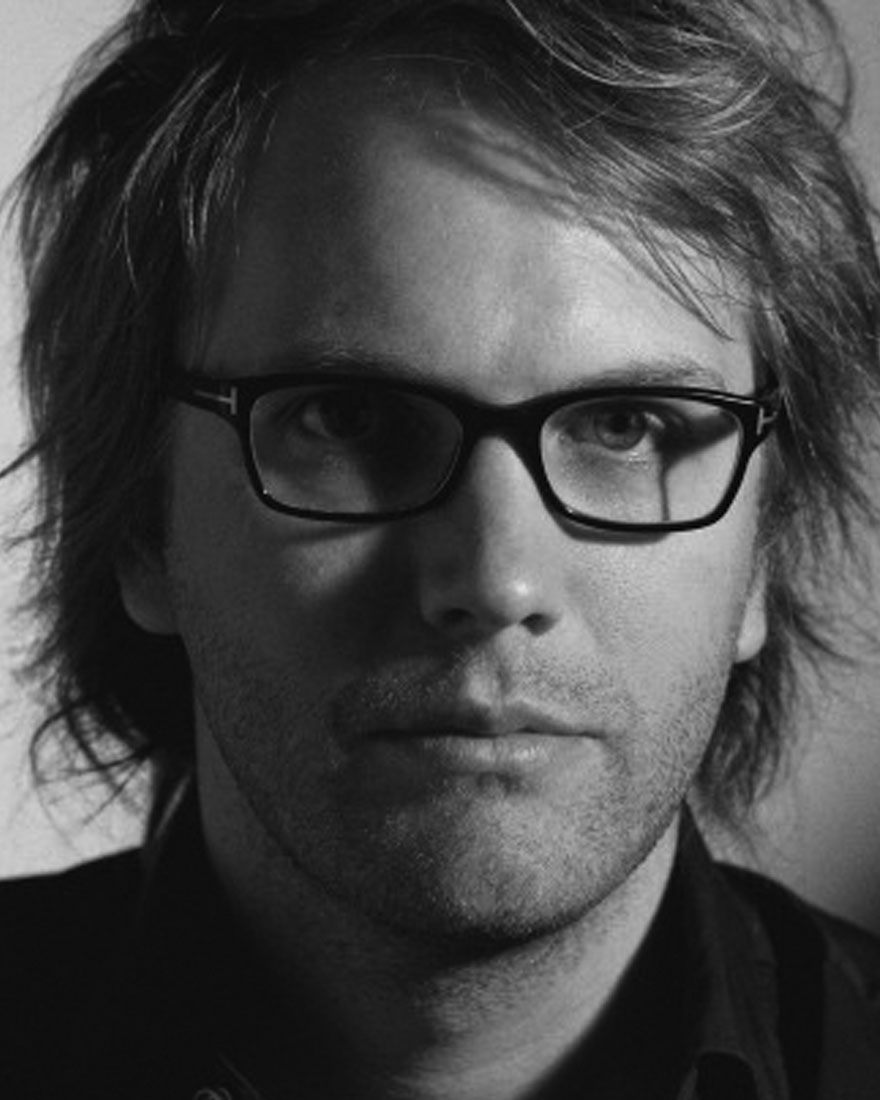 Florian Zeller
Playwright
FLORIAN ZELLER is a French novelist and playwright. Zeller won the prestigious Prix Interallié in 2004 (Fascination of Evil) and several Molière Awards for his plays La Mère (The Mother) and Le Père (The Father). L'Autre, Le Manège, Si tu mourais, Elle t'attend, La Vérité (The Truth) and Une heure de Tranquillité were successfully produced in France and internationally. L'Envers du décor, starring Daniel Auteuil was produced in Paris in 2016. Avant de s'envoler played the same season. It will open at London's Wyndham's Theatre in October 2018 (The Height of the Storm) starring Jonathan Pryce and Eileen Atkins directed by Jonathan Kent. His play Le Père (The Father) was nominated for Best New Play at the 2016 Olivier Awards. Kenneth Cranham won as Best Actor. It received two nominations for the 2016 Tony Awards: Best Play and Best Performance by an Actor (winner, Frank Langella). Le Père has been performed in over 35 countries. His last play, Le Fils (The Son), finishing his Family Trilogy has been produced in Paris in 2018 and will have its London premiere in Spring 2019. Christopher Hampton has translated most of Florian's plays. His plays have received multiple international awards. Florian Zeller lives in Paris and is married to actress and sculptor Marine Delterme.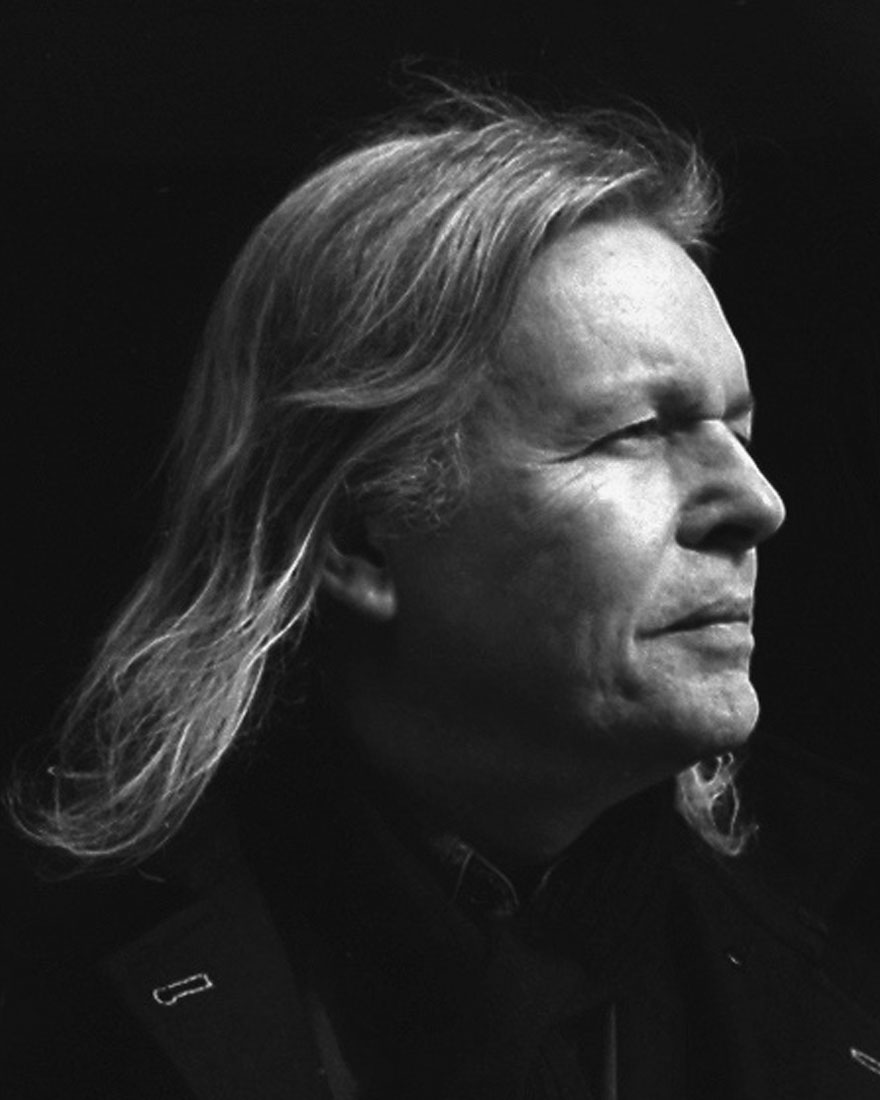 Christopher Hampton
Translation
CHRISTOPHER HAMPTON's many screenplays include Dangerous Liaisons, Total Eclipse, The Quiet American, Atonement, Chéri and A Dangerous Method. He both wrote and directed Carrington, The Secret Agentand Imagining Argentina. His television work includes adaptations of "The History Man," "Hôtel Du Lac" and "The Thirteenth Tale." Prizes for his film and television work include an Oscar, two BAFTAs, a Writer's Guild of America Award, the Prix Italia and a Special Jury Award at the Cannes Film Festival. Hampton wrote his first play, When Did You Last See My Mother? at the age of eighteen. Since then, his plays have included The Philanthropist, Savages, Tales From Hollywood, Les Liaisons Dangereuses, White Chameleon, The Talking Cure, Appomattox and All About Eve. He has written the libretti for three Philip Glass operas and co-written three musicals including Sunset Boulevard. He has translated plays by Ibsen, Molière, von Horváth, Chekhov, Yasmina Reza (including Art And God of Carnage), Daniel Kehlmann (The Mentor, Christmas Eve) and Florian Zeller (The Father, The Mother, The Truth, The Lie and The Height Of The Storm). His plays, musicals and translations have garnered four Tony Awards, three Olivier Awards, four Evening Standard Awards and the New York Theatre Critics' Circle Award.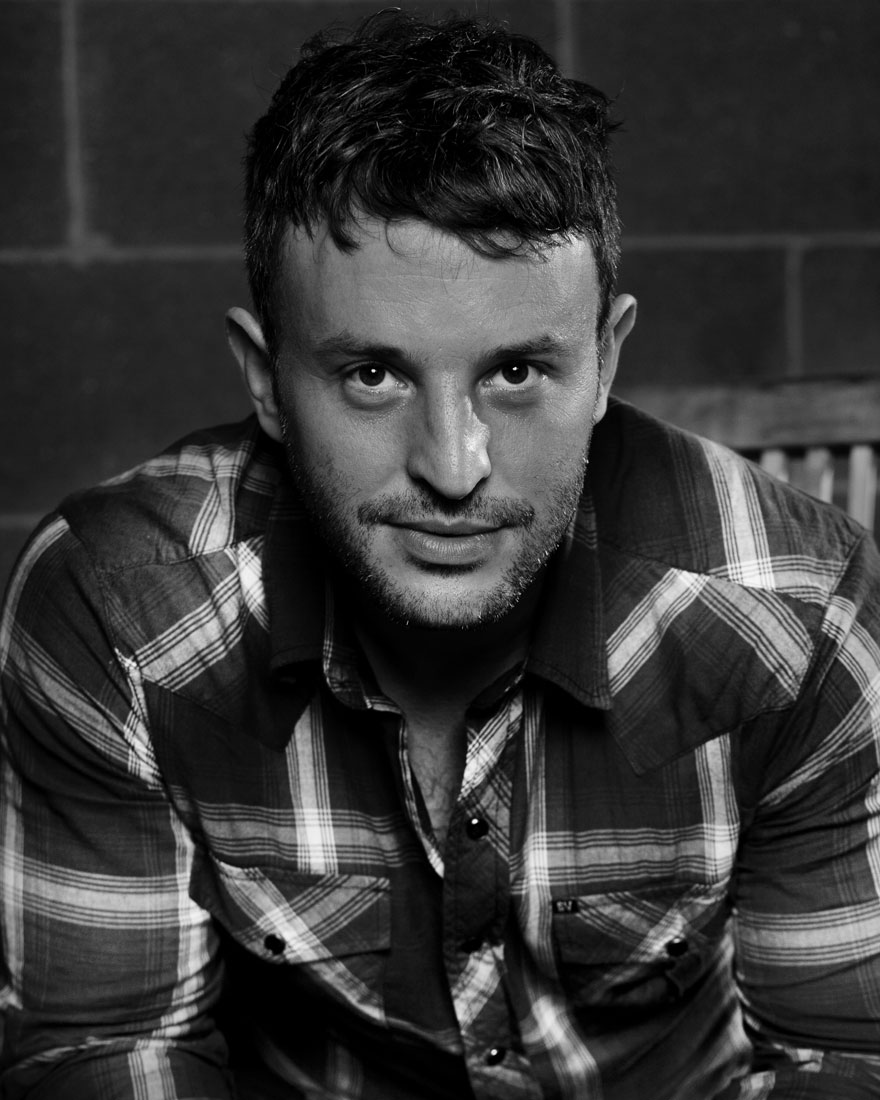 Trip Cullman
Director
TRIP CULLMAN. Broadway: Kenneth Lonergan's Lobby Hero (Second Stage at the Hayes), John Guare's Six Degrees of Separation (Barrymore), Joshua Harmon's Significant Other (Booth). Select Off Broadway: Anna Jordan's Yen, Simon Stephens' Punk Rock (Obie Award), Halley Feiffer's A Funny Thing Happened On The Way To The Gynecologic Oncology Unit At Memorial Sloan Kettering Cancer Center Of New York City (MCC); Leslye Headland's The Layover, Jon Robin Baitz's The Substance of Fire, Paul Weitz's Lonely I'm Not, Headland's Bachelorette, Terrence McNally's Some Men, Adam Bock's Swimming In The Shallows (Second Stage); Headland's Assistance, Bock's A Small Fire (Drama Desk nomination), Bock's The Drunken City(Playwrights Horizons); Tarell Alvin McCraney's Choir Boy (MTC); Julia Jordan and Juliana Nash's Murder Ballad (MTC and Union Square Theatre); Feiffer's I'm Gonna Pray For You So Hard (Atlantic); Weitz' Roulette (EST); Adam Rapp's The Hallway Trilogy: Nursing (Rattlestick); Bert V. Royal's Dog Sees God (Century Center); Jonathan Tolins' The Last Sunday In June (Rattlestick and Century Center); Gina Gionfriddo's US Drag (stageFARM); and several productions with The Play Company. London: Bock's The Colby Sisters of Pittsburgh, PA (Tricycle). Select regional: McCraney's Choir Boy (Ovation nomination), Bess Wohl's Barcelona (Ovation nomination), Feiffer's A Funny Thing Happened… (Geffen Playhouse); McCraney's Choir Boy (NAACP and Suzi Bass awards; Alliance); Guare's Six Degrees of Separation (Old Globe); Richard Greenberg's The Injured Party (South Coast Rep); McNally's Unusual Acts of Devotion (La Jolla Playhouse); Christopher Durang's Betty's Summer Vacation (Bay Street); Wohl's Touched, Michael Friedman and Daniel Goldstein's Unknown Soldier, Tennessee Williams' The Rose Tattoo, Feiffer's Moscow, Moscow, Moscow, Moscow, Moscow, Moscow (Williamstown Theater Festival). Mark Wendland
Scenic Designer
MARK WENDLAND. Broadway: Six Degrees of Separation, Significant Other, Heisenberg, If/Then, The Merchant of Venice (Tony nom.), Next to Normal (Tony nom.), Talk Radio, An Almost Holy Picture, Death of a Salesman. New York: Murder Ballad, Beauty of the Father, Iron (MTC); Significant Other (Roundabout); I'm Gonna Pray for You So Hard (Atlantic); Yen, Punk Rock (MCC); A Month in the Country, A Midsummer Night's Dream, Richard III, Hamlet (CSC); The Layover; Lonely, I'm Not; Boy's Life (Second Stage); The Great God Pan (Playwrights Horizons); The Intelligent Homosexual's Guide…, Satellites, Fucking A, Pericles, A Dybbuk, The Winter's Tale, Romeo and Juliet, Henry V, Cymbeline, Timon of Athens (The Public Theater); Angels in America (Signature), UNCONDITIONAL (Labyrinth). Anita Yavich
Costume Designer
ANITA YAVICH. Broadway: Fool for Love, Venus in Fur, Chinglish, Anna in the Tropics. NYC: Oedipus El Rey (The Public); The View Upstairs (Lynn Redgrave Theater); The Legend of Georgia McBride, Coraline, The Wooden Breeks (MCC); Nathan the Wise, The Caucasian Chalk Circle, Orlando, New Jerusalem, Texts for Nothing (CSC); Big Love, Kung Fu, Golden Child, Iphigenia 2.0 (Signature); The Oldest Boy (LCT); The Explorers Club (MTC). Opera: Aida (SF Opera, Washington Opera, Seattle Opera), Cyrano de Bergerac (La Scala, Met, Royal Opera), Les Troyens (Met). Puppet and costume designer for The Sound of Music (Salzburger Marionettentheater). Awards: Obie, Lucille Lortel and Drama Desk Ben Stanton
Lighting Designer
BEN STANTON. Atlantic: This Ain't No Disco, Derren Brown: Secret, I'm Gonna Pray for You So Hard, CQ/ CX, Bluebird, Dusk Rings a Bell. Ben is a three-time Tony Award nominee as well as an Obie, Lortel and L.A. Ovation Award winner. Recent Broadway credits include JUNK (Lincoln Center), Six Degrees of Separation (starring Allison Janney, Corey Hawkins and John Benjamin Hickey), Deaf West Theatre's Spring Awakening, Fully Committed (starring Jesse Tyler Ferguson) and Fun Home (Broadway, Off-Broadway, 1st national tour, London). Recent Off-Broadway credits include The Low Road (The Public), India Pale Ale (MTC), Beast in the Jungle (Vineyard) and Yen (MCC). Fitz Patton
Sound Designer & Original Composition
FITZ PATTON. Upcoming Broadway: The Rose Tattoo. Current Broadway: Choir Boy, Bernhardt/Hamlet. Select Broadway: Three Tall Women, Meteor Shower, Present Laughter, The Little Foxes, The Humans (Drama Desk Award), Our Mother's Brief Affair, Blackbird, The Father, An Act of God, It's Only a Play, Airline Highway, The Other Place, Outside Mullingar, Casa Valentina. Off Broadway: Torch Song; Napoli, Brooklyn; Yen; Prodigal Son; The Other Place (Drama Desk nomination); and When the Rain Stops Falling (Drama Desk, Lortel awards). He is the founding editor of Chance magazine, a serialized art book on performance and design. Lucy Mackinnon
Projections Designer
LUCY MACKINNON is a video designer, motion graphics artist and illustrator. Broadway credits include The Lifespan of a Fact, Six Degrees of Separation and Deaf West's revival of Spring Awakening. Recent Off-Broadway credits include White Noise (The Public Theater), After the Blast (Lincoln Center), The Treasurer (Playwrights Horizons) and Yen (MCC). As a graphic artist, she has contributed work to educational institutions such as The New-York Historical Society, The National Center for Civil and Human Rights and the National Liberty Museum. J. David Brimmer
Fight Director
J. DAVID BRIMMER has choreographed some stuff (selected Broadway: Spring Awakening; The Lieutenant of Inishmore; Grace; Speed-the-Plow; Thérèse Raquin; Long Day's Journey into Night; NY premieres: Be More Chill; Fairview; Pass Over; Hangmen; Yen; Futurity; Gloria; Punk Rock; An Octoroon; Mr. Burns…; Blasted; The Whipping Man; Bethany; The American Pilot; Blackbird; Bug; Killer Joe; The Revenger's Tragedy; The Duchess of Malfi; The Changeling; and The Government Inspector), worked at some wonderful venues (The Public Theater, Metropolitan Opera, MTC, LCT3, TFANA, TBTB, Signature Theatre, MCC, Soho Rep, Ars Nova, Vineyard, Geffen Playhouse, A.R.T., Yale Rep, The Old Globe, Goodman Theatre, Guthrie) and collaborated with some great folks (David Mamet, Sam Shepard, Ethan Coen, Branden Jacobs-Jenkins, Simon Stephens, Martin McDonagh, Tracy Letts, Joe Chaikin, JoAnne Akalaitis, Darko Tresnjak, Ethan McSweeney, Sarah Benson, Wilson Milam, Joe Mantello, Joel Schumacher, Ken Russell, Franco Zeffirelli). "Walk cheerfully over the world, answering that of God in everyone."—G. Fox Kate Wilson
Dialect Coach
KATE WILSON. Broadway: All My Sons, Gary, Beetlejuice, Burn This, True West, To Kill a Mockingbird, Network, The Cher Show, American Son, The Waverly Gallery, Carousel, The Iceman Cometh, Children of a Lesser God, Lobby Hero, The Parisian Woman, M. Butterfly, 1984, Charlie and the Chocolate Factory, Sweat, The Glass Menagerie, The Front Page, Les Liaisons Dangereuses, The Cherry Orchard, Fully Committed, The Crucible, Bright Star, An American in Paris, The Audience, A View From the Bridge, The Elephant Man, Violet, Rocky, Big Fish, Giant. Film/TV: "Chimerica"; Lady Bird; Three Billboards Outside Ebbing, Missouri; "Little Women"; "Olive Kitteridge"; Inside Llewyn Davis; Carol. Faculty: Juilliard. Samantha Watson
Production Stage Manager
SAMANTHA WATSON. Atlantic: This Ain't No Disco, Posterity, Our New Girl, The Jammer, Harper Regan. Broadway: Significant Other, The Real Thing. Off-Broadway: Days of Rage (Second Stage); Bobbie Clearly, The Last Match, Significant Other (Roundabout); A Funny Thing Happened… (MCC); Lazarus (NYTW); Taking Care of Baby (MTC); Rimbaud in New York, The Master Builder (BAM); A Man's a Man (CSC); Stay (Rattlestick). Regional: La Jolla Playhouse, Santa Cruz Shakespeare, New York Stage & Film. International: The Bridge Project's Richard III (BAM, Old Vic Theatre, international tour). MFA from UC San Diego. Lizzy Lee
Assistant Stage Manager
LIZZY LEE. Atlantic: This Ain't No Disco, Marie and Rosetta. Broadway: SpongeBob SquarePants, Sunset Boulevard, Motown. Tours: Dirty Dancing, Flashdance. New York: KPOP, The Wildness, Futurity (Ars Nova); Fabulation… (Signature); Death of a Salesman (Theater Mitu/ BAM); LoveSick, The Revival (Project Y); Our Lot (Clubbed Thumb); Twelfth Night (Fiasco). Regional: New York Stage & Film. Four seasons at Actors Theatre of Louisville's Humana Festival. International: Steel Hammer (SITI Company/Abu Dhabi); Hamlet/UR Hamlet, A Dream Play (Theater Mitu/Abu Dhabi). Lizzy is a proud lady of Kenyon College.
Reviews
"Isabelle Huppert is compulsively watchable. She fills the ever-expanding stage in a hallucinogenic blaze of activity. Her approach is openly volatile & viscerally wrenching. She'll take you scary places you didn't know existed."
Ben Brantley, The New York Times
"A searing & mesmerizing performance by Ms. Huppert. Throwing herself into a full-bodied physical performance, she holds nothing back."
MARILYN STASIO, Variety
"Riveting! Cullman puts on a real spectacle. We experience what it is to have our mind completely unravel."
Robert Hofler, THE WRAP
"From maniacally funny to drunkenly depressed, Isabelle Huppert stuns & shocks in The Mother. It's damn near impossible to take your eyes off the legendary French actress!"
Kerensa Cadenas, Entertainment Weekly
"The unstable, paranoid rehashing of scenes is thrilling! Huppert is brilliant & wickedly funny."
Rollo Romig, The New Yorker
"Dark & disquieting! A tour de force performance, physically & emotionally challenging for Huppert, an Academy Award nominee, who is riveting as a woman losing her mind."
Barbara Schuler, Newsday
"You can't take your eyes off such a uniquely fascinating stage creature, in a performance that can be described, without hyperbole, as fearless. Huppert's dismantling is visceral & cruel, and by the end, she sends chills down the spine."
David Rooney, The Hollywood Reporter
"In a transfixing performance, Huppert gives Anne strength, resolve, wiliness & weakness. Her masterful interpretation of Zeller's text is tough, vulnerable, trapped & still fighting."
Tim Teeman, Daily Beast
Photos by Ahron R. Foster.
Community
study guide
Atlantic's study guides take educators and their students deeper into the story. Each guide provides a variety of discussion starters, activities, and a relevant contextual basis to immerse students in the world of the play before attending the show.