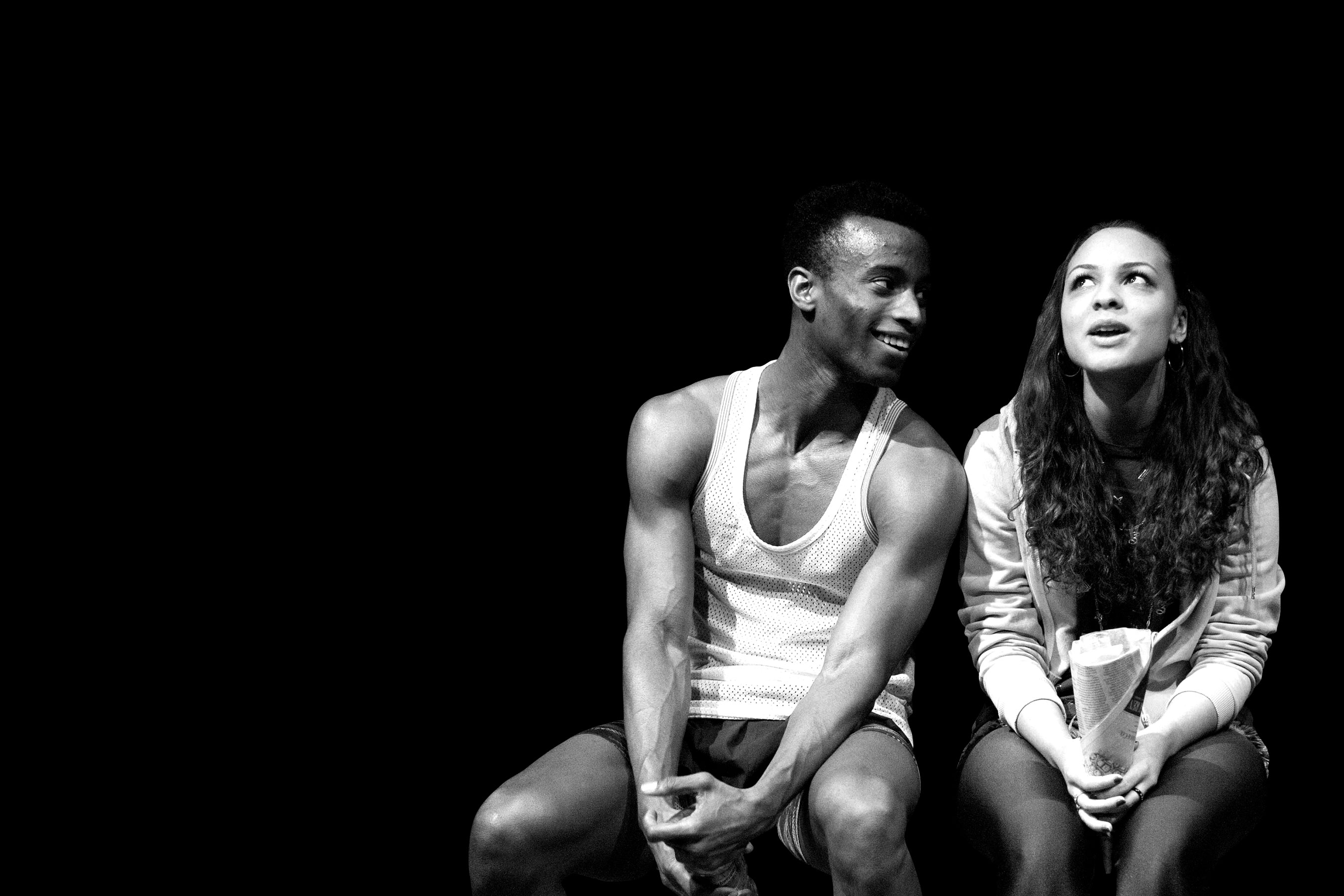 The Loneliness of the Long Distance Runner
by ALAN SILLITOE
stage adaptation by ROY WILLIAMS
directed by LEAH C. GARDINER
Atlantic Stage 2
January 8 – February 9, 2014
In this stage adaptation of Alan Sillitoe's classic short story, award-winning British playwright Roy Williams brings the young, defiant Colin Smith into the 21st century.
More Info
Colin, with few prospects in life, finds himself in a prison school for criminal activity. He turns to long distance running as an escape, only to have the school exploit him for his talent, offering him a possible way out. Will he run his race for them, or for his independence?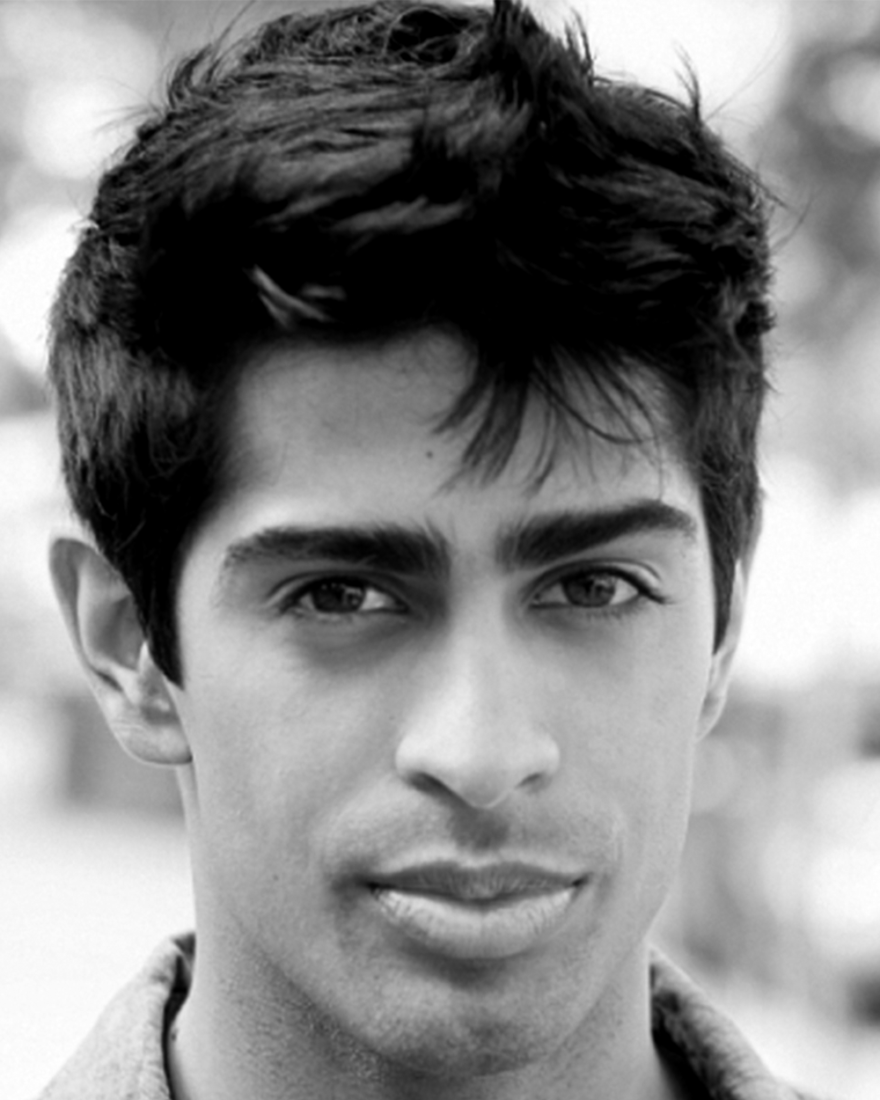 Eshan Bay
Asher
ESHAN BAY is making his Off-Broadway debut and second stage appearance with this production. He studied Economics and Politics at NYU and trained as an actor at The Lee Strasberg Theater and Film Institute. He first appeared onstage in Long Wharf's Agnes Under the Big Top for which he won the Best Newcomer Award (CCC). He has worked with David Fincher on Netflix's House of Cards, and starred in David Andalman's American Milkshake, which premiered at Sundance last year. He recently received an MA in Classical Acting from the London Academy of Music and Dramatic Art (LAMDA).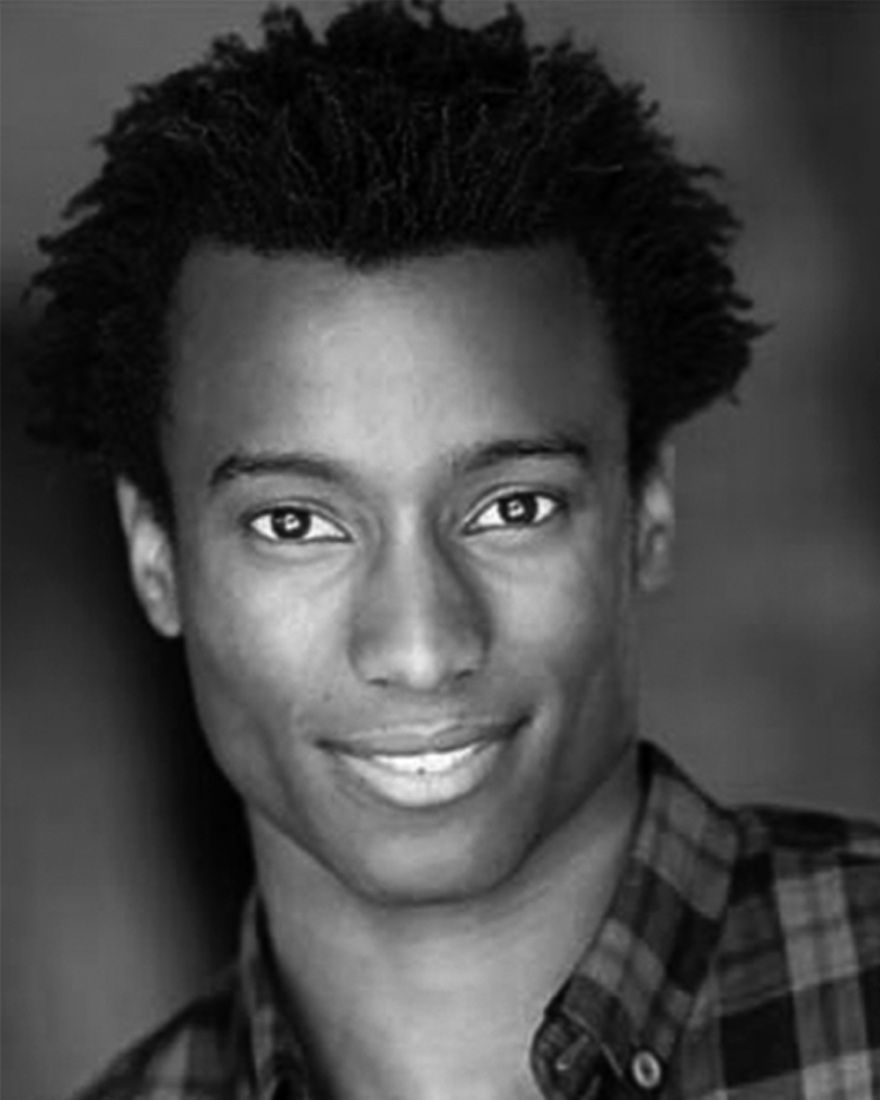 Sheldon Best
Colin
SHELDON BEST. Off Broadway and New York: Classical Theatre of Harlem: A Midsummer Night's Dream (Puck); 59E59 and Penguin Rep: Freed (John Newton Templeton); LAByrinth: Paradox of the Urban Cliché; Ma-Yi & Vampire Cowboys: Soul Samurai; Vampire Cowboys: Geek! and Alice in Slasherland; 59E59 & Scripts Up: Years of Sky. Regional: Baltimore Center Stage: Dance of the Holy Ghosts (Marcus); Studio Theatre of DC: Sucker Punch (Leon);Denver Center: Superior Donuts (Franco); Geva Theatre: A Midsummer Night's Dream (Lysander); NC Shakespeare Festival: Romeo and Juliet(Romeo); Cleveland Play House: The Life of Galileo (Andrea Sarti); Underground Railway: Harriet Jacobs (Tom); Actors' Shakespeare Project: Much Ado About Nothing (Claudio); SpeakEasy Stage: The History Boys; Berkshire Theatre: One Flew Over the Cuckoo's Nest. Television: CBS's "Person of Interest." BA: Brandeis University.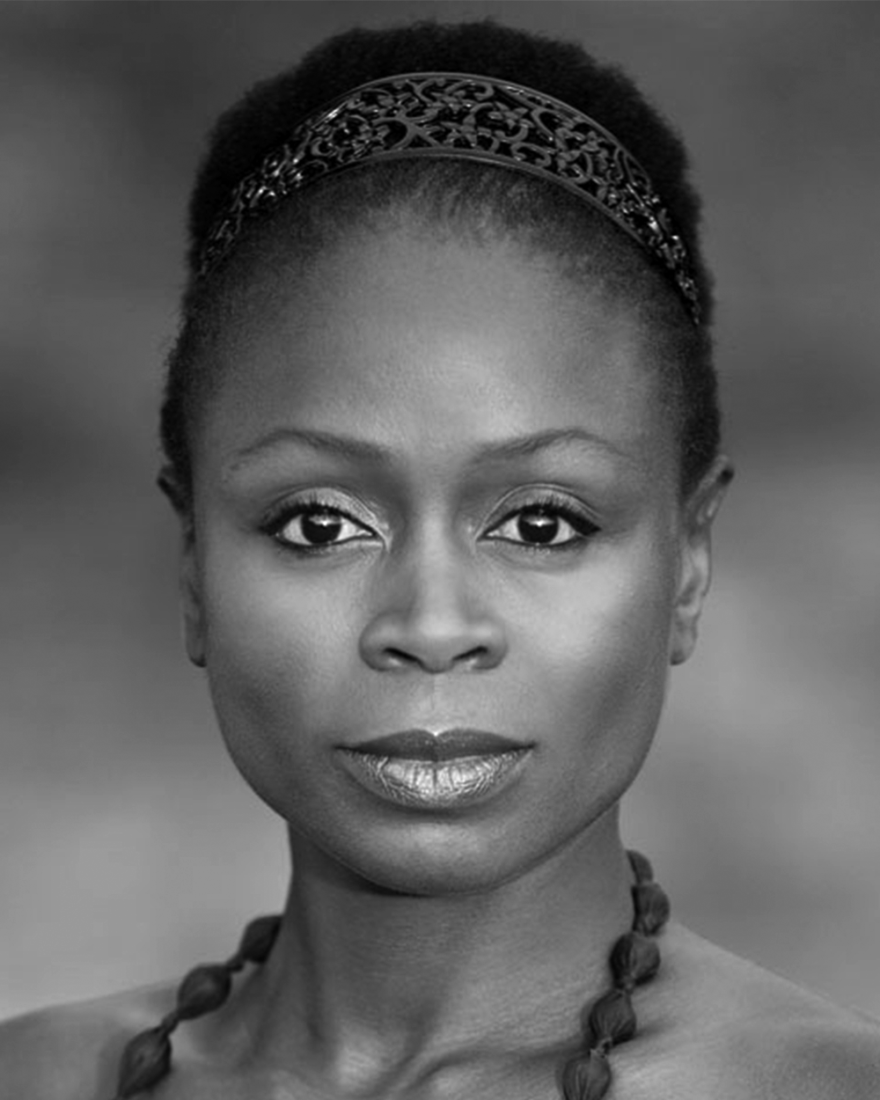 Zainab Jah
Mum
ZAINAB JAH. Recent theatre credits include Ophelia in Hamlet, Titania/Hippolyta in A Midsummer Night's Dream, Prudence in The Convert at the McCarter, Goodman and Kirk Douglas Theatres, Josephine in Ruined, Anne Marie in A Doll's House at Williamstown Theatre Festival, Maima in Eclipsed at Yale Rep., Helen of Troy in Trojan Women at Classical Theatre of Harlem, Hamida in In Darfur at The Public Theater /NYSF, Peter Sellars' Children Of Herakles,European Tour. Film and TV credits include principal roles in Dinner Rush with Danny Aiello, "Law & Order SVU."Awards include the Los Angeles Stage Alliance Ovation Award for Featured Actress in a Play for The Convertand San Francisco Bay Area Critics' Circle Outstanding Performance, Female Featured Role for Ruined.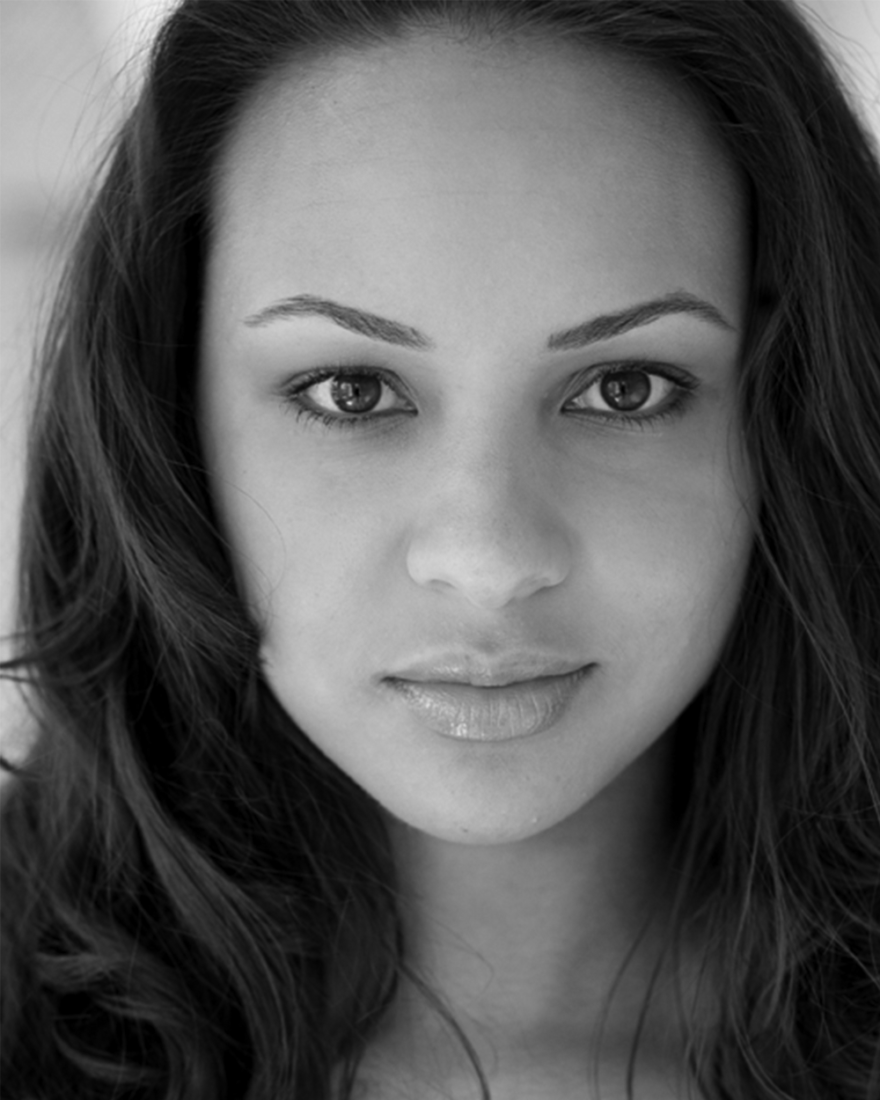 Jasmine Cephas Jones
Kenisha
JASMINE CEPHAS JONES is proud to make her Atlantic Theater and Off-Broadway debut. She is a member of Labyrinth Theater Company. Film: Untitled Noah Baumbach, Titus. Television: "Blue Bloods" (CBS), "Unforgettable (CBS), "The Blacklist" (NBC).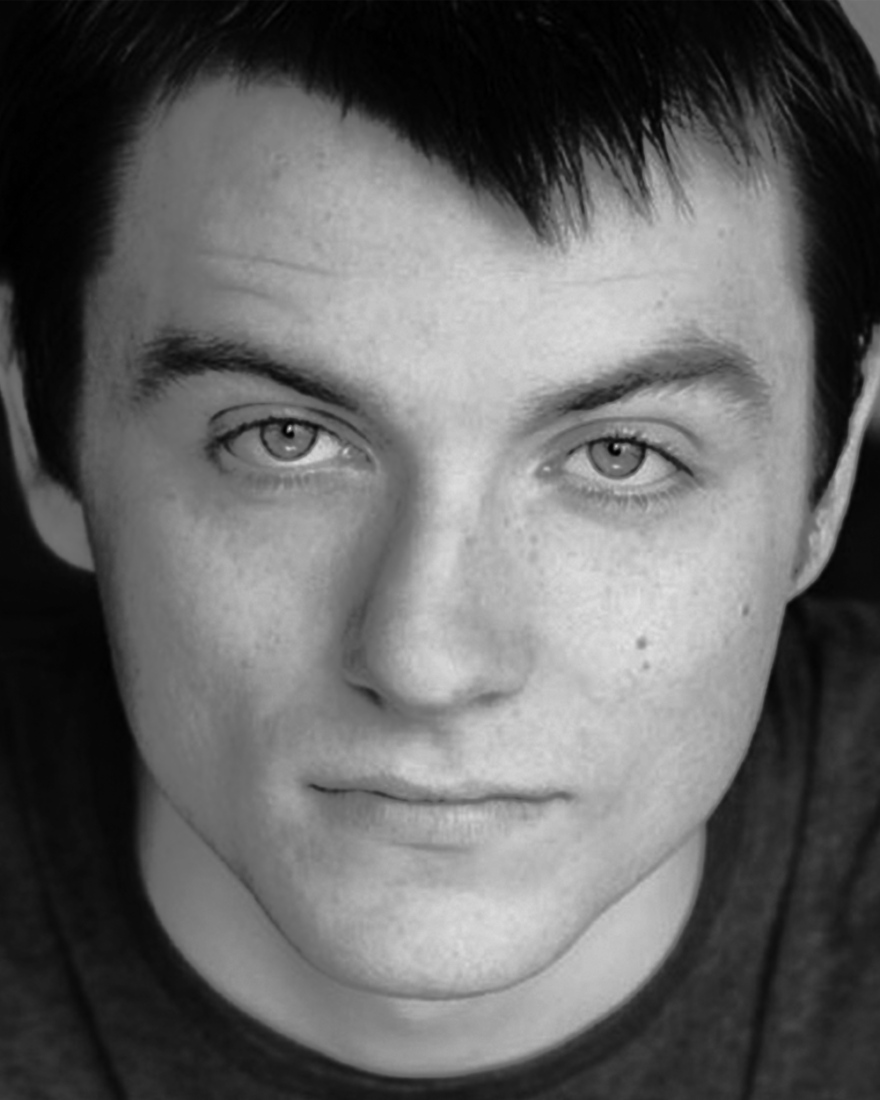 Patrick Murney
Luke
PATRICK MURNEY. Theater: White Noise (Chicago, NOLA); Letter from Algeria (The Abingdon), Under Fire (NYMF); The Lieutenant of Inishmore(Syracuse Stage) and ADHDU (Edinburgh Fringe). Television: "The Money" (HBO), "Person of Interest," "Golden Boy," "Blue Bloods," "Law & Order," "Suits," "Law & Order, SVU." Film: God's Pocket (Sundance 2014), James White, Saint Janet, Bluebird and King Kelly.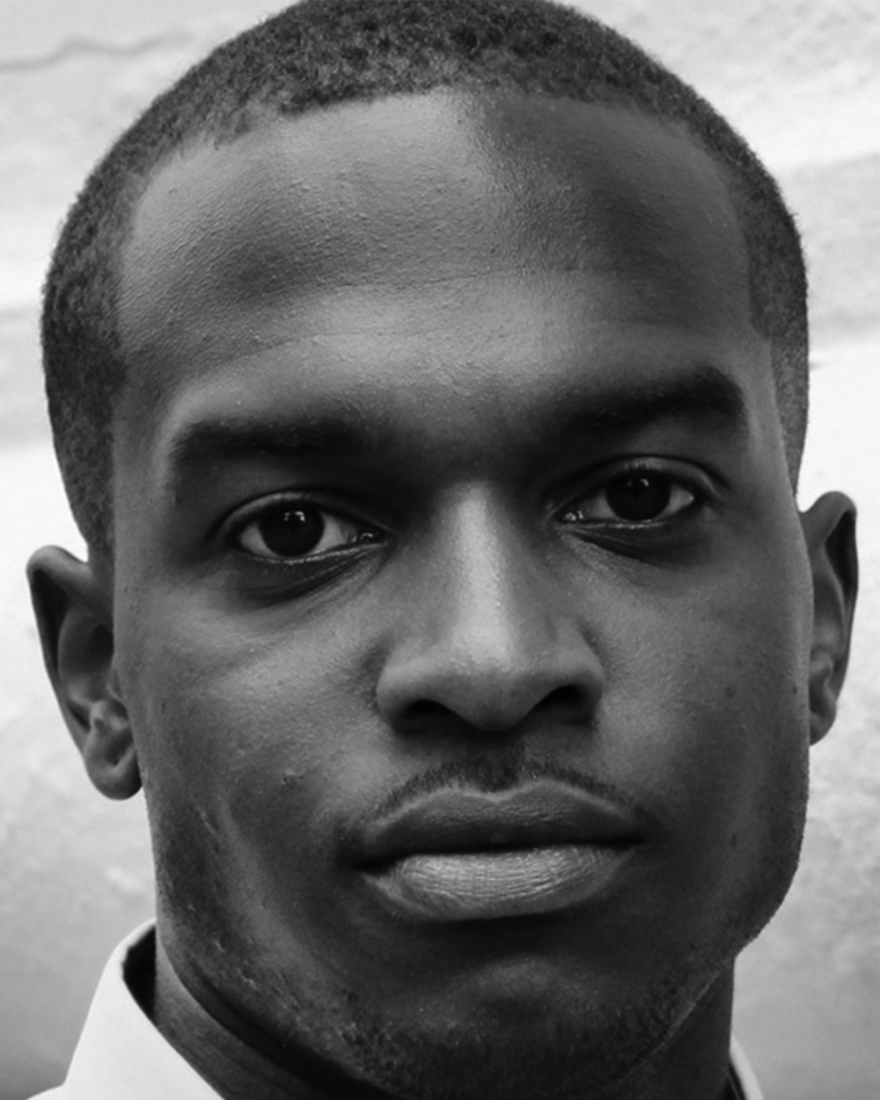 Joshua E. Nelson
Jase
JOSHUA E. NELSON. Theater credits include The Wilma Theater: The Convert; Discovery Theater: What is a HERO?; The Kennedy Center's TYA: The Mostly True Adventures of Homer P. Figg; African American Continuum Theater Company: The Legend of Buster Neal; Adventure Theater: Bud, Not Buddy; The Kennedy Center's Page2Stage Festival: U.G.L.Y., MFA Playwrighting Festival and Young Directors Festival; Lincoln Theater: Sanctified. BFA from Howard University Theater Arts Department, Philadelphia High School for Creative and Performing Arts.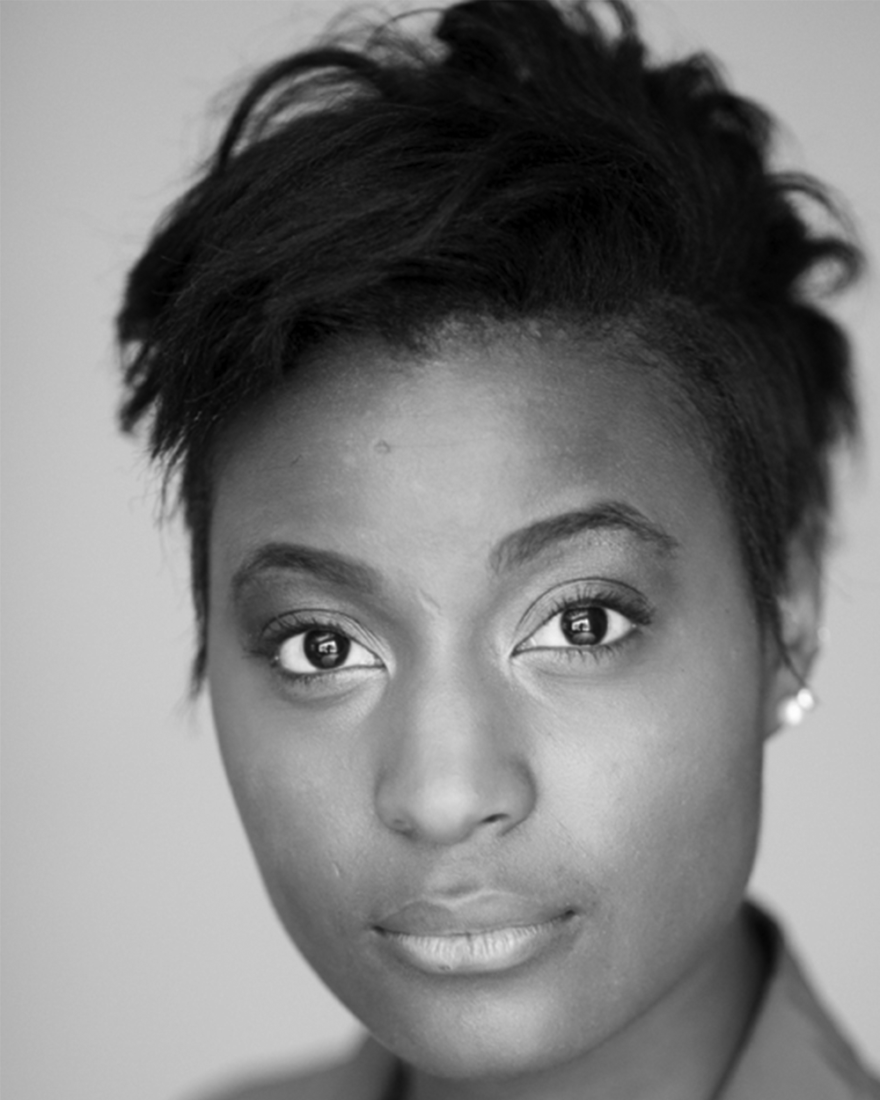 Sydney Sainté
Sandra
SYDNEY SAINTÉ makes her Off-Broadway debut after recently graduating from Atlantic Acting School and receiving a BFA in Drama from New York University's Tisch School of the Arts. New York credits include Pierre Beaumarchais' The Marriage of Figaro (The Countess) at Atlantic Acting School and Shakespeare's Henry V (Henry V) at the Royal Academy of Dramatic Art.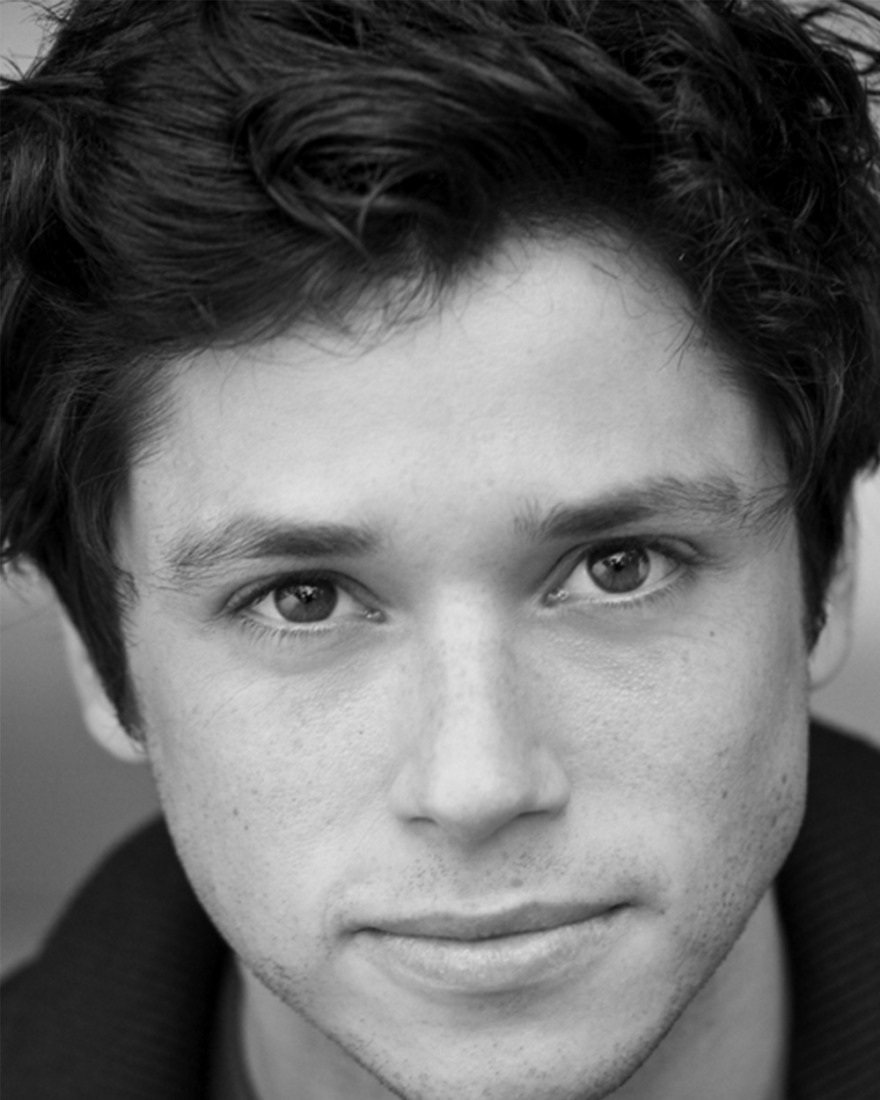 Raviv Ullman
Gunthorpe
RAVIV ULLMAN. Theater credits include: Russian Transport (New Group), The Bad Guys (Second Stage), Dead End (Ahmanson Theatre, Directed by Nicky Martin), The King and I (National Tour), A Rosen by Any Other Name(Connecticut Critics Circle nomination). Lead characters on both television series "Phil of the Future" and "Rita Rocks" and guest roles on "House," "Cold Case," "Law & Order SVU/CI," "Criminal Minds: SB," "The Middleman" and others. Several independent films, movies of the week and pilots.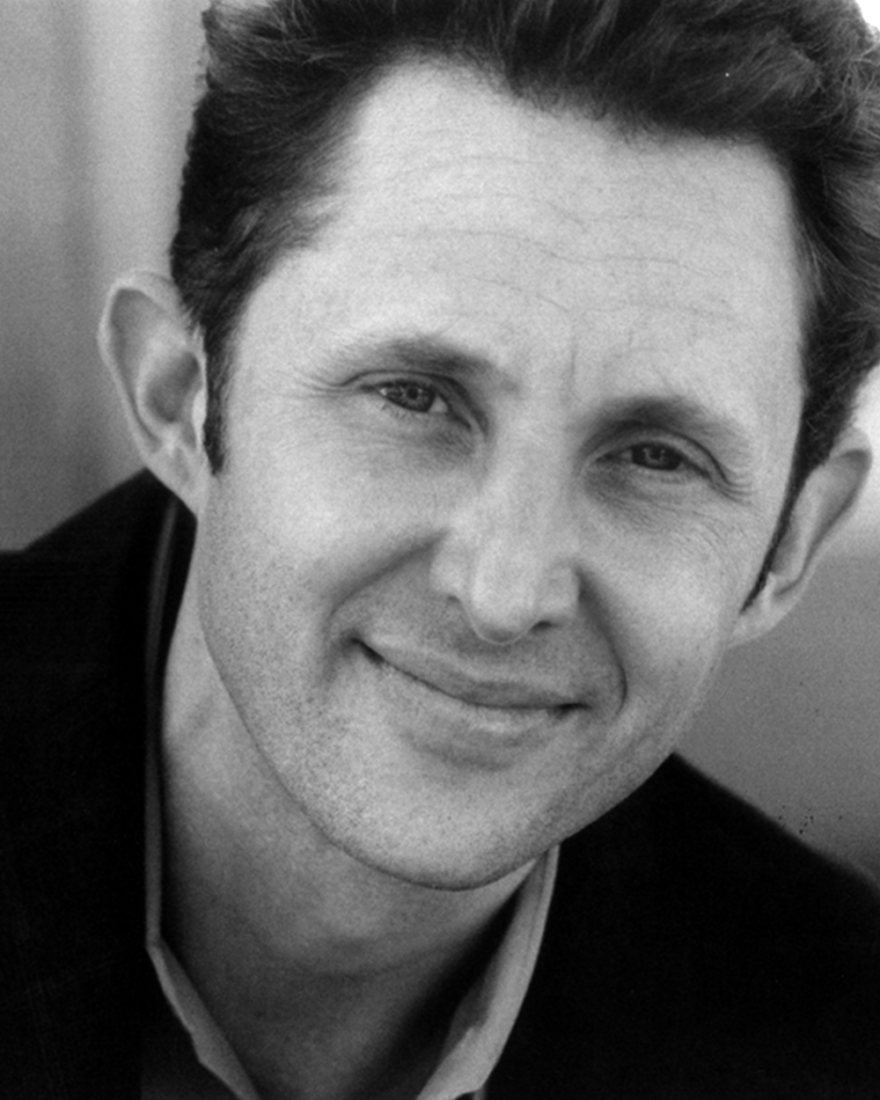 Todd Weeks
Stevens
TODD WEEKS is an Atlantic Company member who has appeared in Atlantic productions of The Jammer, Bluebird, Keep your Pantheon, Scarcity, The Voysey Inheritance, Romance, Sea of Tranquility, The Cider House Rules, Distant Fires, and many others. He also appeared in the original cast of Howard Korder's Boys' Life and The Lights with Atlantic and subsequent productions at Lincoln Center Theater. Broadway: The Full Monty (original cast), The Last Night of Ballyhoo, Summer and Smoke and Our Town. National Tours: Angels in America and How to Succeed in Business Without Really Trying. Off-Broadway: Some Americans Abroad (Second Stage), Therese Raquin (CSC) among others. Regional: The Old Globe (The Full Monty, Lucky Duck), Dallas Theater Center (Angels in America, Of Mice and Men), Alliance Theater (Angels in America, The Underpants), Mark Taper (November and Romance), Playmakers Rep (Copenhagen), Long Wharf Theater (The Front Page) and the Williamstown Theater Festival (Therese Raquin). Television and Film: "Desperate Housewives", "Rubicon," "The Defenders," "Men of a Certain Age," "Detroit 187," "Modern Family," "Numb3rs", "Medium," "The Unit," "Law & Order(s)," "Ed," "One Life to Live," The Deal (Sundance), Love Thy Brother (Sundance, Aspen Comedy Festival and HBO Comedy), Mind the Gap (Showtime, South by Southwest Film Festival), Amos & Andrew, Phil Spector (HBO), and Light Years (Austin Film Festival) directed by Atlantic member Maggie Kiley.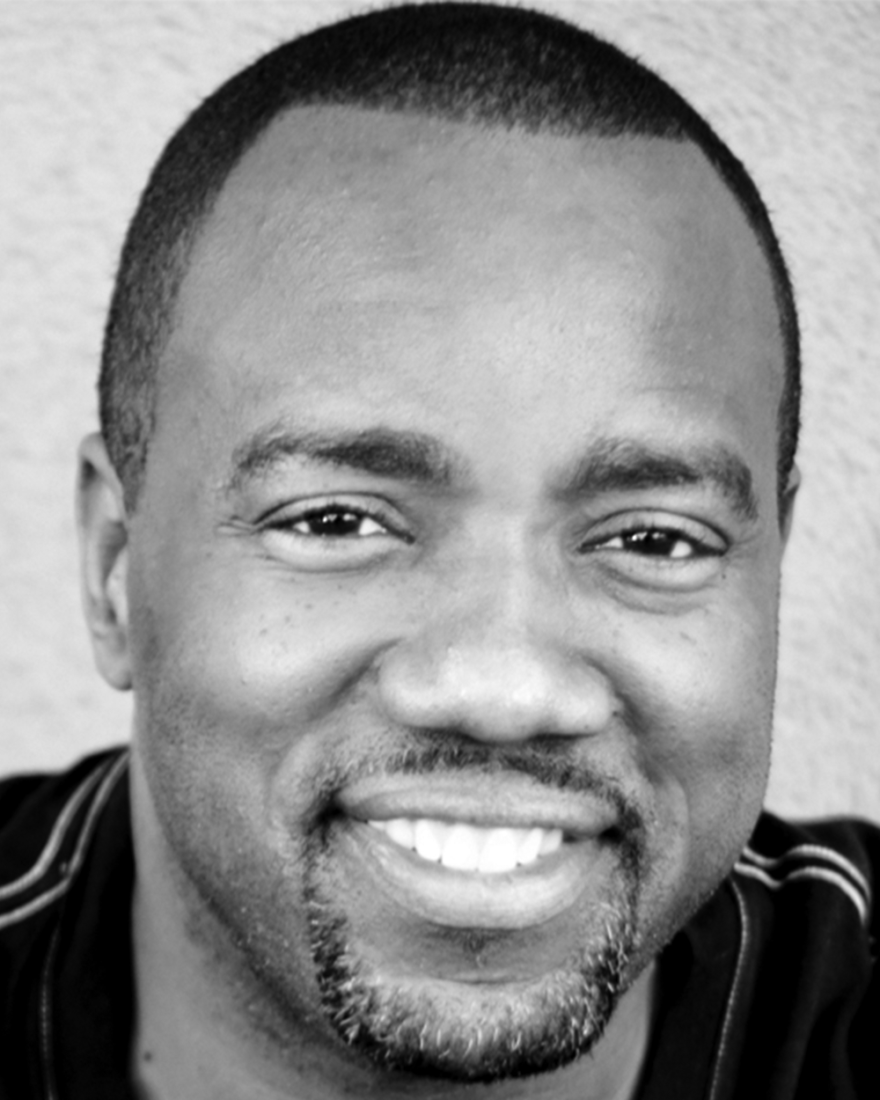 Malik Yoba
Trevor
MALIK YOBA is best known for his roles in the 1993 Disney classic film, Cool Runnings and the hit Fox television series "New York Undercover." Recent stage credits include The New Group's Everything's Turning into Beautiful with Daphne Rubin Vega and The Delaware Theater Company's The Piano Lesson. His theatre company, The Malik Yoba National Theatre (MYNT) Company, creates, acquires, produces and distributes content for the urban theatre market. He has co-written two musicals for stage: What's on The Hearts of Men and Acoustic Chocolate (both adapted for screen). Yoba was also co-musical director for the Henson/ABC produced Saturday morning show "CityKids" and wrote the theme song for the movie Cool Runnings. At the age of 13 he became a member of The Metropolitan Opera's Children's Theater Guild and at 16 worked with The Negro Ensemble Company. Over thirty film credits including Tyler Perry's Why Did I Get Married, Why Did I Get Married Too, Copland, Smoke, Blue in the Face, Soul Food, Hooked Up, Harlem Aria, Vote for Me, Ride, Dreaming in Black and White, Kids in America, Criminal, Betty and Coretta (Martin Luther King Jr. opposite Angela Bassett) and most recently the BBC film Turks and Caicos with Bill Nighy, Helena Bonham Carter and Christopher Walken, directed by David Hare. Veteran of 11 network/cable television shows as a series lead, including SyFy's "Alphas," TNT's "Bull," NBC's "Trinity," "Kingpin, and Raines," ABC's "Defying Gravity" and the F/X series "Thief." Recurring roles on NBC's "Revolution," "Arrested Development," "Girlfriends" and VH1's "Single Ladies." Numerous guest starring roles including "The Good Wife," "Person of Interest," "Law & Order" and "Nikita." Yoba also wrote, directed and starred in the BET.com web series "ShopTalk."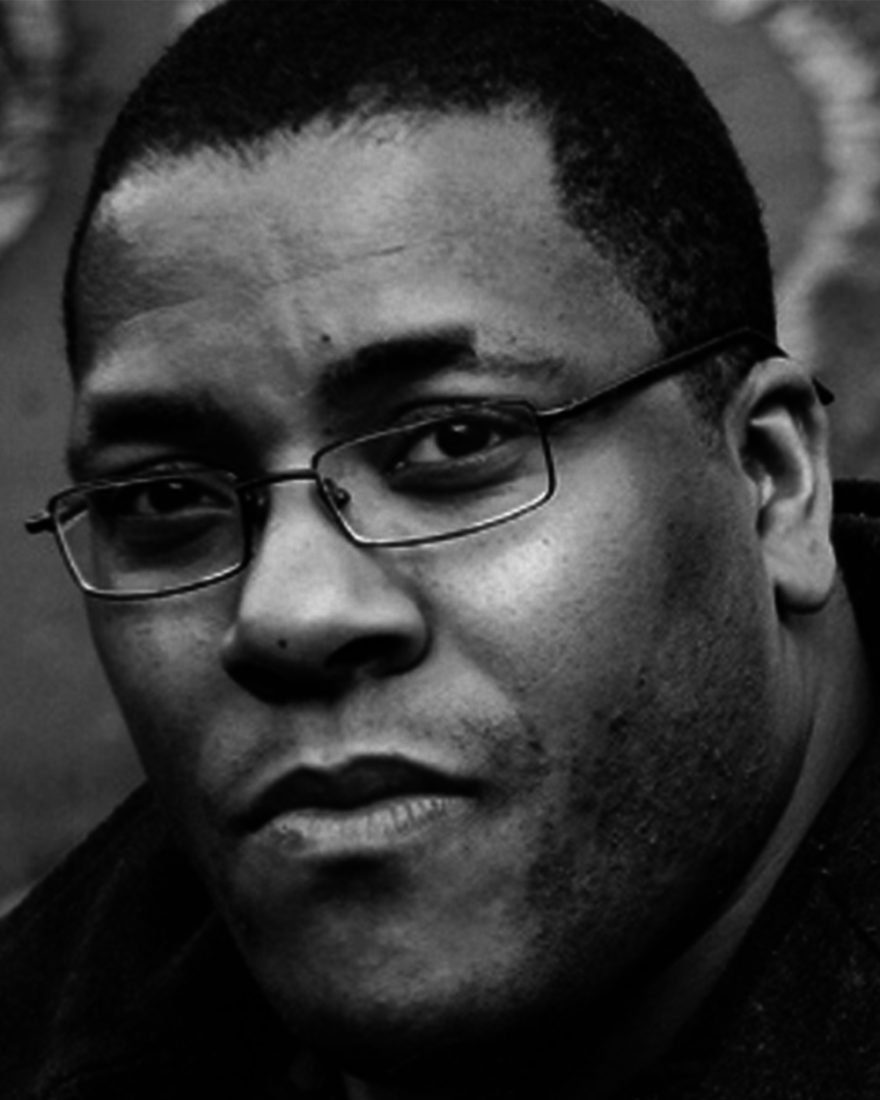 Roy Williams
Stage Adaptation
ROY WILLIAMS. His most recent play, Advice for the Young at Heart was produced by Theatre Centre in London this past fall. He began writing plays in 1990 and is one of the UK's leading dramatists. In 2000 he was the joint-winner of The George Devine Award and in 2001 he was awarded the Evening Standard Award for Most Promising Playwright. He was awarded the OBE for Services to Drama in the 2008 Birthday Honours List. His plays include the adaptation of The Loneliness of the Long Distance Runner (Pilot Theatre/ UK Tour), Sucker Punch (Royal Court Theatre, nominated for Olivier Award for Best Play, Studio Theatre/DC), Category B (Tricycle Theatre), Angel House (Eclipse Theatre, UK Tour), Days of Significance (RSC), Joe Guy (Tiata Fahodzi), There's Only One Wayne Matthews (Polka Theatre), Baby Girl (NT Connections), Absolute Beginners (Lyric Hammersmith), Little Sweet Thing (Nottingham Playhouse), Slow Time (NT Education), Fallout (Royal Court Theatre), Sing Yer Heart Out for the Lads, Local Boy (Hampstead Theatre), Souls (Theatre Centre), Lift Off (Royal Court) , Starstruck (Tricycle, Winner of John Whiting Award, Alfred Fagon Award & EMMA Award for Best Play), Josie's Boy (Red Ladder Theatre Co) and The No-Boys Cricket Club (Theatre Royal, Stratford East). Roy is currently working on commissions for the National Theatre, Hampstead Theatre, Out of Joint, Sonia Friedman Productions, Royal Court Theatre and Pilot Theatre. He is also adapting his play, Sucker Punch for 55 Films/Film4 and working on a new series of Interrogation.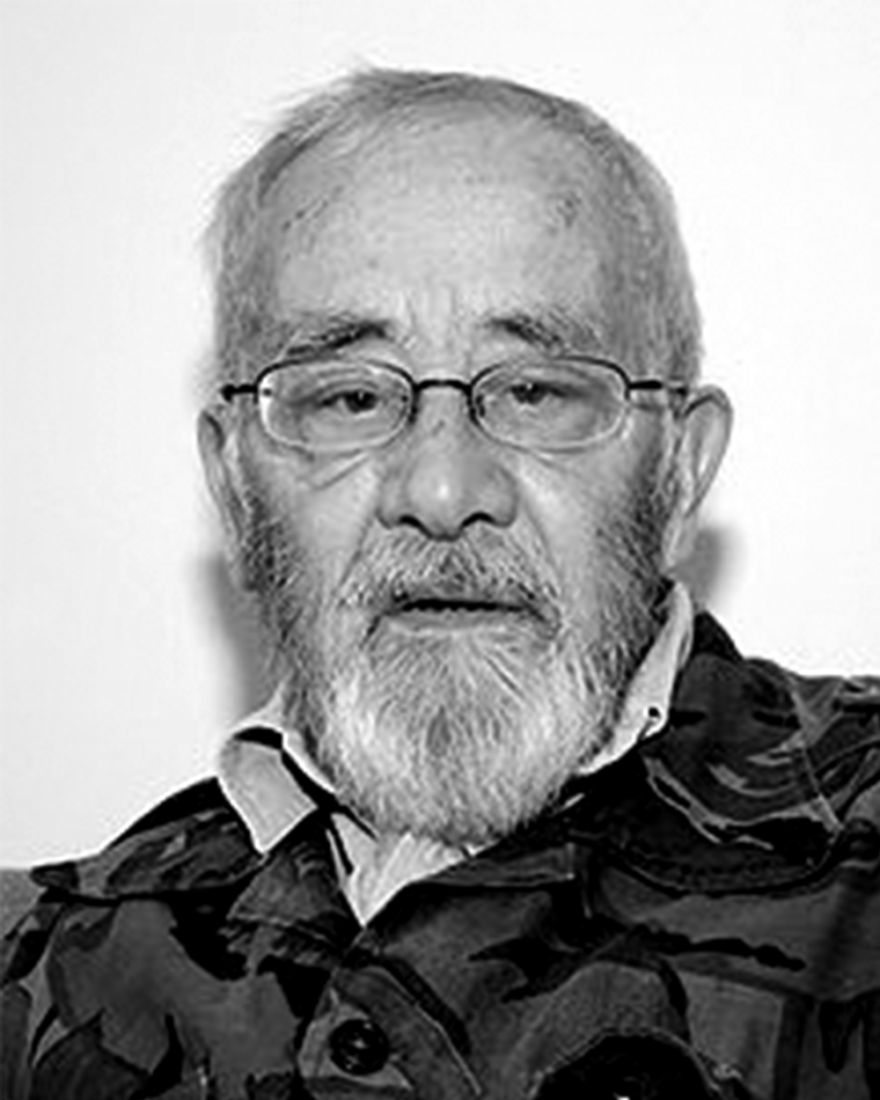 Alan Sillitoe
Author
ALAN SILLITOE was born in Nottingham, England on March 4th 1928. At fourteen he began work in various factories, until at seventeen becoming an air traffic control assistant. After four years in the Royal Air Force as a wireless operator he returned from Malaya for demobilization but was found to have contracted tuberculosis. During his recovery he decided to become a writer. Much of the 1950s he lived in France and Spain, where he wrote many poems, and his first novel, Saturday Night and Sunday Morning, published in 1958. The following year came his second book, The Loneliness of the Long Distance Runner. Both novels were made into films. Since then he has written novels, stories, poems, plays, travel books, and stories for children. His Collected Poems was published in 1993, and his Collected Stories and autobiography, Life Without Armour, in 1995.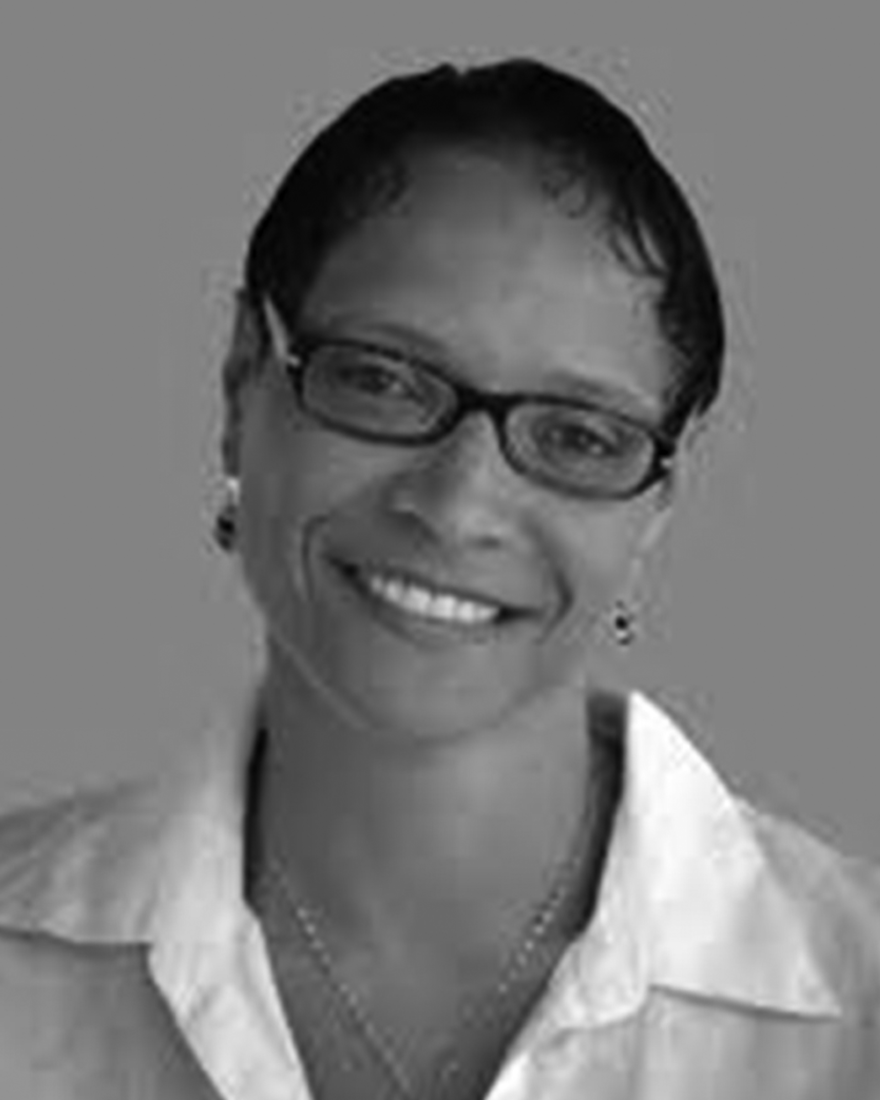 Leah C. Gardiner
Director
LEAH C. GARDINER. New York theater credits include: Born Bad (U.S. premiere, Soho Rep, Obie Award); Bulrusher (World Premiere and Pulitzer Prize finalist, Urban Stages); Kent, CT (Zipper Theater). National: Antony and Cleopatra, Othello (Houston Shakespeare Festival); Fences (Oregon Shakespeare Festival); The Last Five Years (Crossroads Theatre Company); Blue Door (World Premiere and Pulitzer Prize finalist, South Coast Repertory); Clementine in the Lower Nine (World Premiere, TheatreWorks, top 10 2012); Sucker Punch (U.S. Premiere, Studio Theatre); Topdog/Underdog (Philadelphia Theatre Company); Birdie Blue (City Theatre); Orange Flower Water (World Premiere, Contemporary American Theatre Festival); The Flag Maker of Market Street (World Premiere, Alabama Shakespeare Festival); Streetcar Named Desire (Pillsbury House Theatre); Angels in America, Parts I and II (Connecticut Repertory Theatre); (Re-staging Director) Broadway's The Normal Heart (Arena Stage, American Conservatory Theater); national tour of Wit (Kennedy Center, Ordway, among others);. Ms. Gardiner holds an M.F.A. in Directing from the Yale School of Drama. Film producer: Mother of George, best cinematography, Sundance, 2012. Lauren Helpern
Scenic Designer
LAUREN HELPERN. Atlantic: Chimichangas and Zoloft, Missing Persons. Selected NYC: Bad Jews (Roundabout), The Model Apartment (Primary Stages), 4000 Miles (LCT and LCT3 – Lortel Award, Hewes nomination), Disgraced (LCT3), Bethany (Women's Project), Core Values (Ars Nova), Hit the Wall (Barrow Street), The Irish Curse (Soho Playhouse), Desperate Writers (Union Square), The Diary of a Teenage Girl (3LD – Hewes nomination), Underneath the Lintel (Soho Playhouse), The Amish Project (Rattlestick), BUG (Barrow Street – Obie Award), productions at MTC, Playwrights Horizons, La Mama, HERE, Cherry Lane, Theatreworks USA, The Little Orchestra Society, and Voices in the Dark (Longacre Theater). Regional: Blue Man Group/Live at Luxor (Eddy Award), The Old Globe, Portland Center Stage, Syracuse Stage, Merrimack Repertory Theatre, Pittsburgh Public Theater, Theater J, and Anchorage Opera. Bobby Frederick Tilley II
Costume Designer
BOBBY FREDERICK TILLEY, II. Costume designs for theater include: The Power of Duff, Captors, Sons of the Prophet, and Circle Mirror Transformation (The Huntington Theatre Company); The Power of Duff (NYS&F), the World Premiere of Sons of the Prophet (Roundabout); the World Premiere of All New People (2econd Stage); Proof (Merrimack Repertory Theatre); Thinner Than Water (LAByrinth Theater Company); The Pinter Plays: The Collection and A Kind Of Alaska, the World Premiere of Annie Baker's Body Awareness, Birth and After Birth, and The Butter and Egg Man (Atlantic Theater Company); the World Premiere of Annie Baker's The Aliens (Rattlestick); The Aliens (Company One, Elliot Norton Award for Outstanding Design) and Body Awareness (Speakeasy Stage Company); Lizzie Borden (The Living Theater, Drama Desk nomination); Top Girls (Act 1, MTC/ Biltmore); Mel and El: Show & Tell (Ars Nova); Gaugleprixtown and The Most Lamentable and Tragical Historie of the Barber-Surgeons (Studio 42). His costume designs for film include Hello, I Must Be Going; The Green; Four Lane Highway; Little Kings; and Rubout. Michael Chybowski
Lighting Designer
MICHAEL CHYBOWSKI. The Lieutenant of Inishmore by Martin McDonagh, Moby Dick and Other Stories with Laurie Anderson, Andre Belgrader's production of Endgame (BAM Harvey), and many productions at The New York Shakespeare Festival, Delacorte Theatre. For the Mark Morris Dance Group he has designed over forty dances, including Four Saints in Three Acts for English National Opera and Falling Down Stairs, which toured internationally with cellist Yo Yo Ma. Recent work includes the directorial debut of Isaac Mizrahi's A Little Night Music, the lighting for Festival Dance, A Choral Fantasy, and Socrates for the Mark Morris Dance Group, and Glengarry Glen Ross at the Gate Theatre, Dublin. Michael has received the 1999 Obie Award for Sustained Excellence, the American Theatre Wing Design Award for Cymbeline & Wit, and the Lucille Lortel Award in 1996 & 1999. Bart Fasbender
Sound Designer
BART FASBENDER. New York: Bloody Bloody Andrew Jackson on Broadway; Storefront Church and Port Authority (Atlantic Theater Company); Lonely, I'm Not and Mr. and Mrs. Fitch (Second Stage Theatre); Burning and Russian Transport (The New Group); Apple Cove (Women's Project); Three Changes and Drunken City (Playwrights Horizons); Graceland (LCT3); Ashville, The Revisionist, Asuncion and The Aliens (Rattlestick Playwrights Theater); A Body of Water (Primary Stages); Women on Fire and Bhutan (Cherry Lane) and Boozy…, Heddatron, and Hell House at St. Ann's Warehouse (Les Freres Corbusier). Regional: The Old Globe, Williamstown Theatre Festival, New York Stage and Film, Barrington Stage Company, Berkshire Theatre Festival, Center Theatre Group (Mark Taper Forum and The Kirk Douglas Theatre), Yerba Buena Center for the Arts, Virginia Shakespeare Festival and TheatreWorks. Hewes Design Award nomination. Pauline Lu
Projection Designer
PAULINE LU is delighted to be back with the Atlantic family in a completely different capacity. Recent credits include: Ludo's Broken Bride: A Rock Opera (Ars Nova ANT Fest, Projection Design); The Circle Unbroken is a Hard Bop (651 ARTS, Assistant Projection Design); Current apprenticeship with Imaginary Media Artists (IMA). Many thanks to Paul, the cast, and the production team. Love always to the fam and friends. Pauline is interested in exploring experiential design through various mediums of visual communication. PaulineLuDesigns.com Paul Piekarz
Projection Designer
PAUL PIEKARZ is an up-and-coming video designer and an associate artist with Imaginary Media Artists. Recent work include Asymptote to Zero Gravity and Perchance to Dream with Mich-Mash Productions and 13 at NYU. He has also contributed to Fun Home at The Public Theater and Buyer & Cellar at Rattlestick Playwrights Theater. Ben Furey
Dialect Coach
BEN FUREY is delighted to return to Atlantic Theater Company, having previously worked on their productions of Harper Regan, The New York Idea and Gabriel. Broadway includes: Matilda, Billy Elliot, Spamalot, Catch Me If You Can, Mamma Mia. Off-Broadway: If There Is I Haven't Found It Yet, The Language Archive, Bad Jews (Roundabout); The Explorers Club, That Face (MTC). Other NY: The Picture of Dorian Gray, The Caucasian Chalk Circle (Sonnet Repertory Theatre). National Tours include: Billy Elliot (all North American productions) West Side Story, Spamalot. Regional/international includes: Guthrie Theatre, Two River Theater, Gate Theatre (Ireland), Cincinnati Playhouse, Dallas Theatre Center, Palm Beach DramaWorks, Triad Stage, Colorado Shakespeare Festival, NC Shakespeare Festival. Films include: Eyeborgs, Treasure Buddies, Pete's Meteor. TV includes: "Vine Talk" (PBS). Teaching: UNC School of the Arts, Gaiety School of Acting (Dublin), Laura Henry Studio (LA). J. David Brimmer
Fight Consultant
J. DAVID BRIMMER. Fight Master, SAFD. Broadway: Grace; An Enemy of the People; Hands on a Hardbody; The Big Knife; Wit; Born Yesterday; A Life in the Theatre; Speed the-Plow; Come Back, Little Sheba; Spring Awakening; The Lieutenant of Inishmore; NY premieres: The Night Alive, Mr. Burns, Blasted, The Whipping Man, Bethany, We are Proud to Present, Harper Regan, Hit the Wall, Ages of the Moon, The American Pilot, Blackbird, Bug, Killer Joe, worked at some wonderful venues: The Public Theater, Metropolitan Opera, MTC, Atlantic, LCT3, The Women's Project, Soho Rep, MCC, Signature Theatre, TFANA, Roundabout, Dallas Theater Center, Hartford Stage, NSMT, A.R.T., Baltimore Centerstage, Yale Rep, The Guthrie, and with some great folks: David Mamet, Sam Shepard, Ethan Coen, Martin McDonagh, Tracy Letts, Kenneth Lonergan, Ken Russell, Franco Zeffirelli. "Walk cheerfully over the world, answering that of God in everyone." —G. Fox. Janet Takami
Production Stage Manager
JANET TAKAMI. Atlantic: A Second Hand Memory and Writer's Block (both written & directed by Woody Allen), Sea of Tranquility, The Joy of Going Somewhere Definite, Minutes From The Blue Route. Broadway: The Winslow Boy, Memphis, The 39 Steps, The Wedding Singer Off-Bdwy (selected): The Other Josh Cohen (SoHo Playhouse); A Man of No Importance, The Carpetbagger's Children, Spinning Into Butter, Time of the Cuckoo, Far East (LCT); Crazy Mary, From Above (Playwrights Horizons); Cellini, written & directed by John Patrick Shanley (Second Stage). Other: New York City Opera, WTF, NYSAF, Huntington. MFA: Yale School of Drama. A big "Thank You!" to Rosie DiVincenzo for her exceptional work on this show and completing our stage management team. Jeff Brancato
Assistant Stage Manager
on this show and completing our stage management team.
JEFF BRANCATO. Broadway: A Time to Kill. Off Broadway: Taking Care of Baby (MTC). Regional: Animal Crackers (Williamstown Theatre Festival), The Sound of Music, Godspell. Tour: The Maids. Also: The Night Larry Kramer Kissed Me– 20th Anniversary Benefit, The 52nd Street Project, Primary Stages, The Juilliard School. Education: Muhlenberg College. For Mom and Dad – thank you.
Reviews
★★★★
"Sheldon Best is searing! One of the most physically demanding performances you may ever see! A sly adaptation."
time out new york
"A dynamic Sheldon Best with buoyant energy and winning exuberance!"
the new york times
Photos by Ahron R. Foster