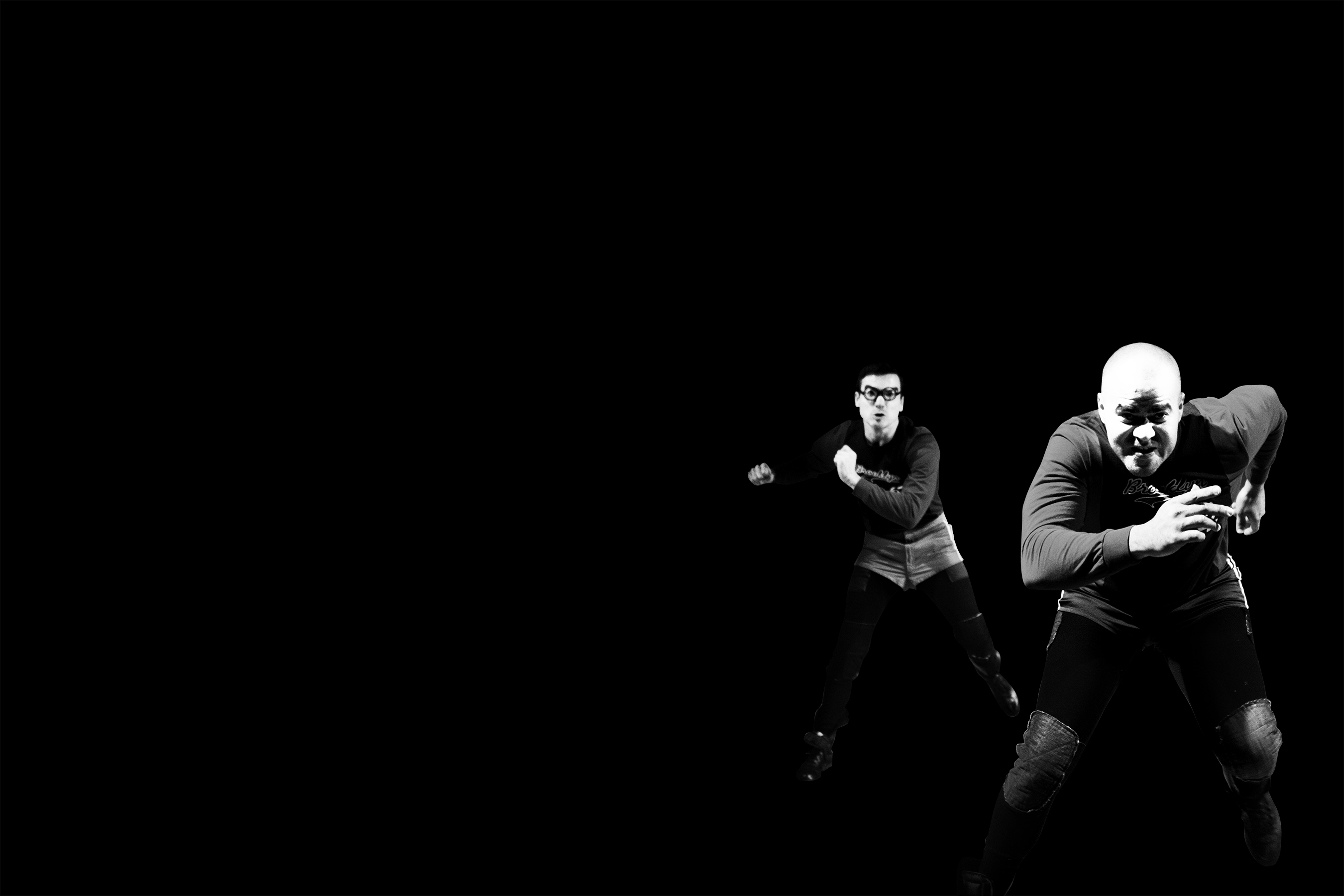 The Jammer
Written by Rolin Jones
Directed by Jackson Gay
Atlantic Stage 2
January 22 – February 17, 2013
Rolin Jones' Atlantic debut, The Intelligent Design of Jenny Chow, was a Pulitzer prize finalist. After several seasons writing for the television shows "Weeds," "Friday Night Lights" and "Boardwalk Empire," Rolin returns to Atlantic with a romantic urban fable for our time.
More Info
In this wild theatrical adventure, we plunge into the hard-boiled, bizarre world of professional roller derby in New York during the late 1950's. When Jack Lovington, a lovelorn Brooklynite, joins up with the rough and tumble New York Bombers, little does he know that his life is about to be turned completely upside down and that he's about to find himself on a most unexpected rollercoaster ride.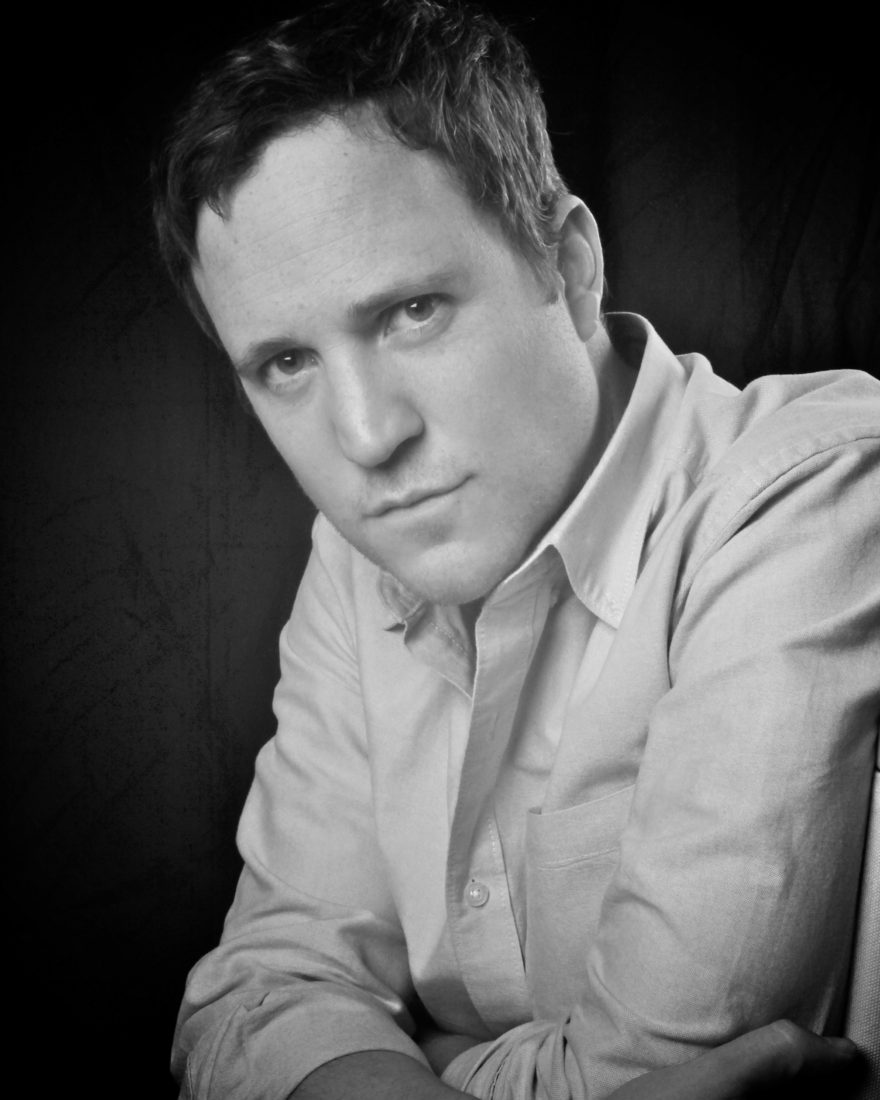 Patch Darragh
Jack Lovington
Patch Darragh. Broadway: Our Town. Off-Broadway: Kin (Playwrights Horizons), The Glass Menagerie (Roundabout, Lortel Nomination Outstanding Lead Actor), Crimes of the Heart (Roundabout), All That I Will Ever Be (NYTW), The Ruby Sunrise (The Public), Where We're Born (Rattlestick), The Grille Room, Spin, The Secret Agenda of Trees (Cherry Lane), Pieces of Paper (EST), Golden Age (Kraine). Regional: The Glass Menagerie (Long Wharf and Mark Taper Forum), Crimes of the Heart, Dissonance, and The Sugar Syndrome (Williamstown), Mistakes Madeleine Made (Yale Rep), The Violet Hour (The Old Globe), Romeo and Juliet (Guthrie), Wit (Pittsburgh Public), Control + Alt + Delete (San Jose Rep), The Last Bridge (George St. Playhouse). TV: "The Good Wife," "Weeds" (recur), "Over/Under" (USA pilot), "NCIS," "White Collar," "Easy to Assemble," "Cupid," "Guiding Light" (recur), "Damages," "Law & Order," "Law & Order: CI," "Mercy" (recur), "Army Wives" (recur). Film: Coach, Little Horses, Hope Springs.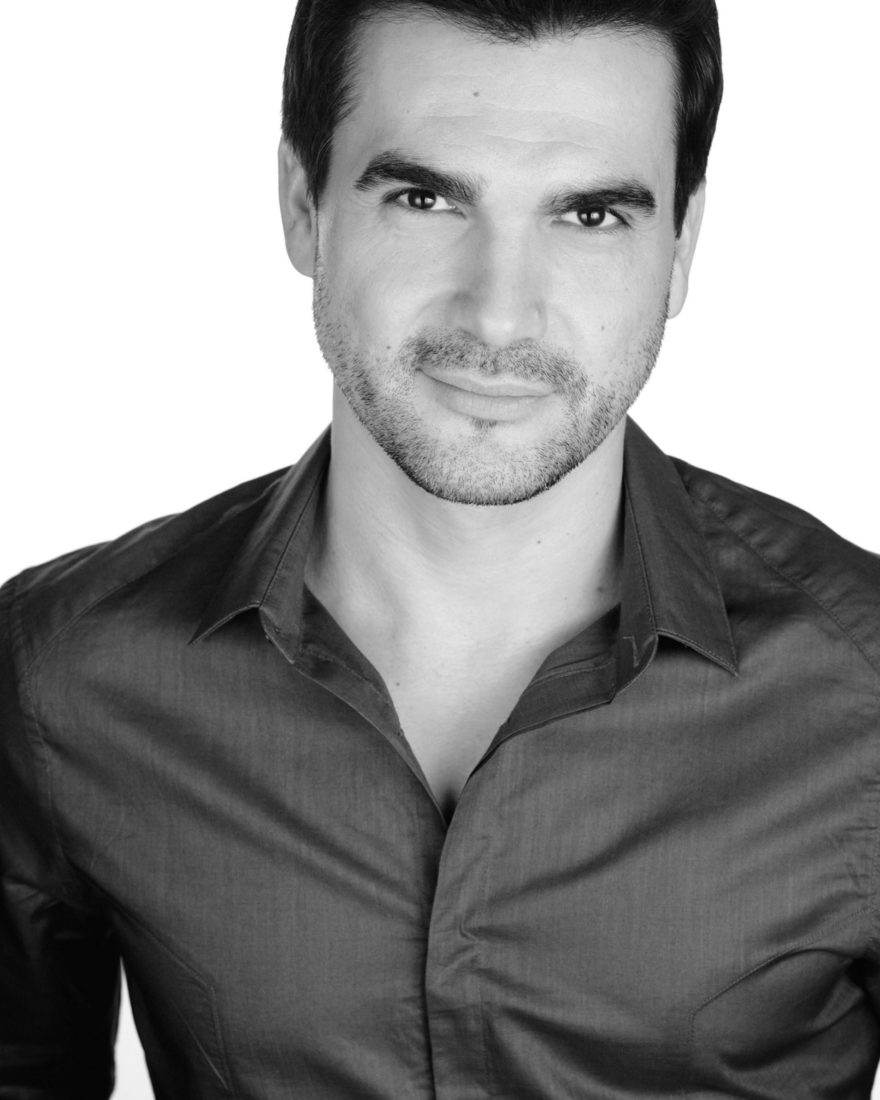 Dan Domingues
Father Domingo
Dan Domingues. Previous Atlantic: The Cherry Orchard directed by Scott Zigler. Other Off-Broadway: HERE Arts Center, Joe's Pub, Baruch PAC, Cherry Lane Theatre, SoHo Playhouse, LaMaMa, NY Classical Theatre, and Repertorio Español. Readings/Workshops: The Public, MTC. Regional: Weston Playhouse, Cape Playhouse, Kansas City Rep, Long Wharf Theatre, Florida Stage, McCarter Theatre, Portland Stage, George Street Playhouse, Rep Theatre of St. Louis, Pioneer Theatre Company, Stoneham Theatre, New Repertory Theatre, Commonwealth Shakespeare, ART, New Jersey Rep and Playwrights Theatre of NJ. TV credits: "Royal Pains," "Gossip Girl," "Law & Order," "Hope and Faith," "Third Watch" and "As the World Turns." Dan holds an MFA from the ART/MXAT Institute for Advanced Theatre Training at Harvard and is an Associate Artist with The Civilians, New Jersey Rep, and the non-profit Only Make Believe, which brings live theatre to children in hospitals throughout NYC.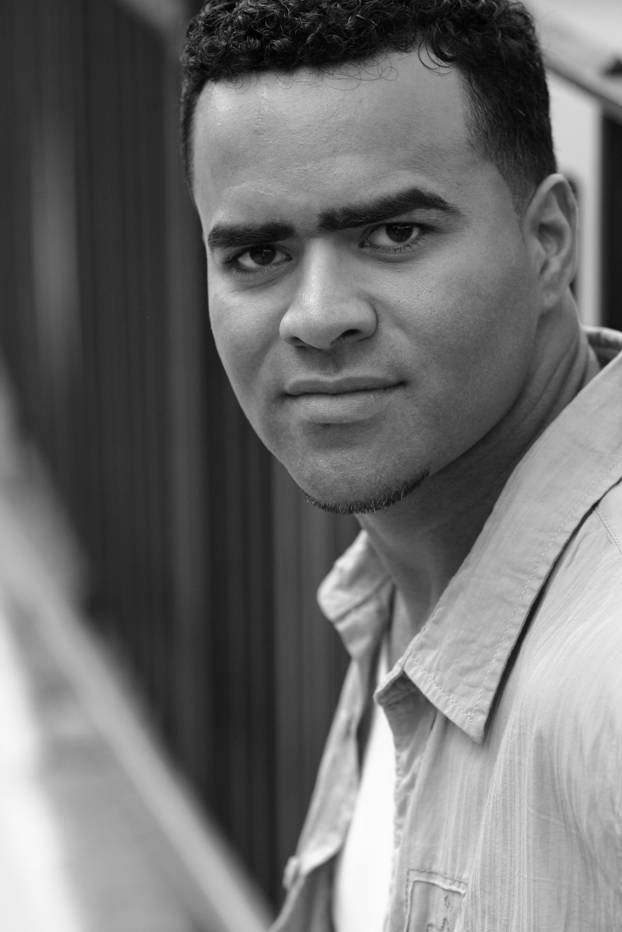 Christopher Jackson
Charlie Heartbreak
Christopher Jackson. Broadway: Memphis, In The Heights, The Lion King. Off-Broadway: Lonely I'm Not, In The Heights. Regional: Dreamgirls (Curtis). TV: "A Gifted Man," "White Collar," "Nurse Jackie," "Gossip Girl," "Fringe," "Oz." Member of the hip-hop improv comedy group, Freestyle Love Supreme. '11 Emmy Award-winning composer and lyricist for his collaboration with Will.I.AM for Outstanding Original Song, "What I Am." Co-music director Emmy Winning PBS Show, "The Electric Company" '08-'10 and currently writing and composing music for "Sesame Street." '09 Kidscreen Award winner for his song, "Silent E." Solo album, In the Name of Love, with Yellow Sound Label.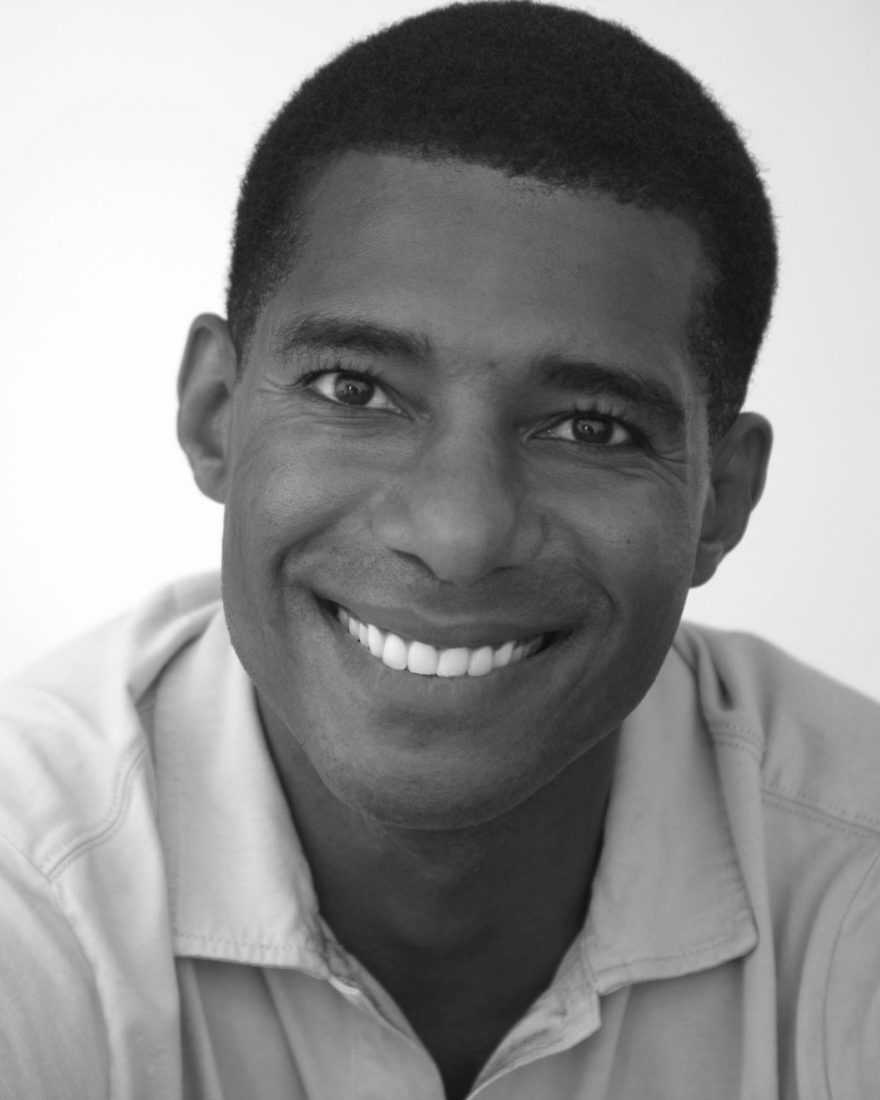 Billy Eugene Jones
Lenny Ringle
Billy Eugene Jones. Broadway: The Mountaintop, Passing Strange, Radio Golf, Gem of the Ocean, A Raisin in the Sun. Off Broadway: In the Footprint/The Battle Over Atlantic Yards (The Civilians), Three Sisters, Waiting for Godot (Classical Theatre of Harlem). Regional: The Good Negro (The Goodman Theatre), Stick Fly (Arena Stage/Huntington Theatre), Death of a Salesman, Richard II, Breath, Boom! (Yale Repertory Theatre), Spunk (Actors Theatre of Louisville), Othello (California Shakespeare Festival), Jitney, A Christmas Carol (Alliance Theatre), Gee's Bend, Blood Divided (Alabama Shakespeare Festival), Hamlet, Guys and Dolls, The Collected Works of Billy the Kid, All's Well That Ends Well, Avenue X, Ohio Tip-Off, My Children, My Africa! (Dallas Theater Center), Henry IV parts 1 and 2, Macbeth, Twelfth Night (Shakespeare Festival of Dallas). Graduate of Yale School of Drama.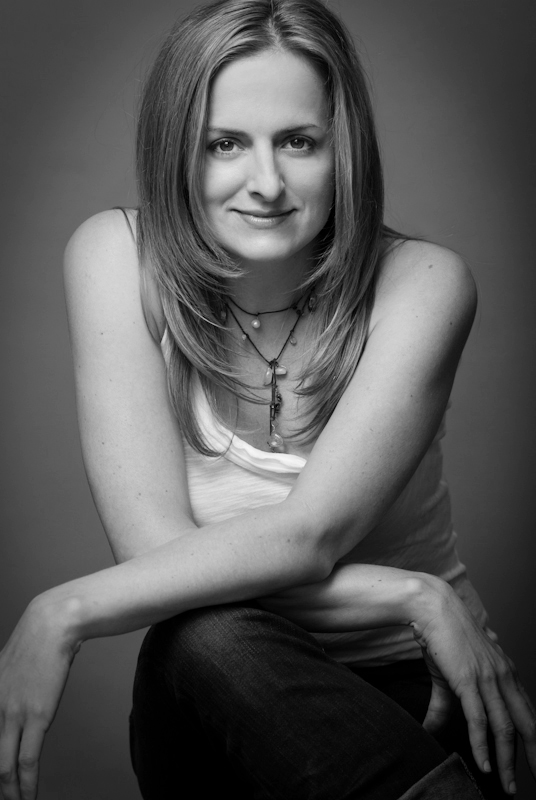 Keira Naughton
Beth Nutterman
Keira Naughton. Broadway: The Rivals (LCT), Dance of Death (Broadhurst), Three Sisters (Roundabout). Off-Broadway: Hunting and Gathering (Primary Stages), Indoor/Outdoor (DR2/SPF), All My Sons (Roundabout), Lucy (EST), The American Clock (Signature), Tesla's Letters (EST), Roses In December (Urban Stages), Hotel Universe (Blue Light), Embraceable Me (Resonance), Uncle Jack (Worth Street) among others. Regional: A Delicate Balance (Yale Rep), Becky Shaw (Huntington), Proof (Arena Stage), Company (Kennedy Center Sondheim Celebration), Macbeth, Faith Healer, The Book Club Play (Berkshire Theater Fest), Uncle Vanya, Wonder of The World (Barrington Stage), The Goatwoman of Corvis County (Shakespeare & Co.), Cleveland Playhouse, Westport, Williamstown. TV and film appearances include "Body Of Proof," "3 Lbs," "All My Children," "Law & Order: SVU," "Sex and the City," Blair Witch 2, Cradle Will Rock. She is in the band The Petersons. MFA from NYU.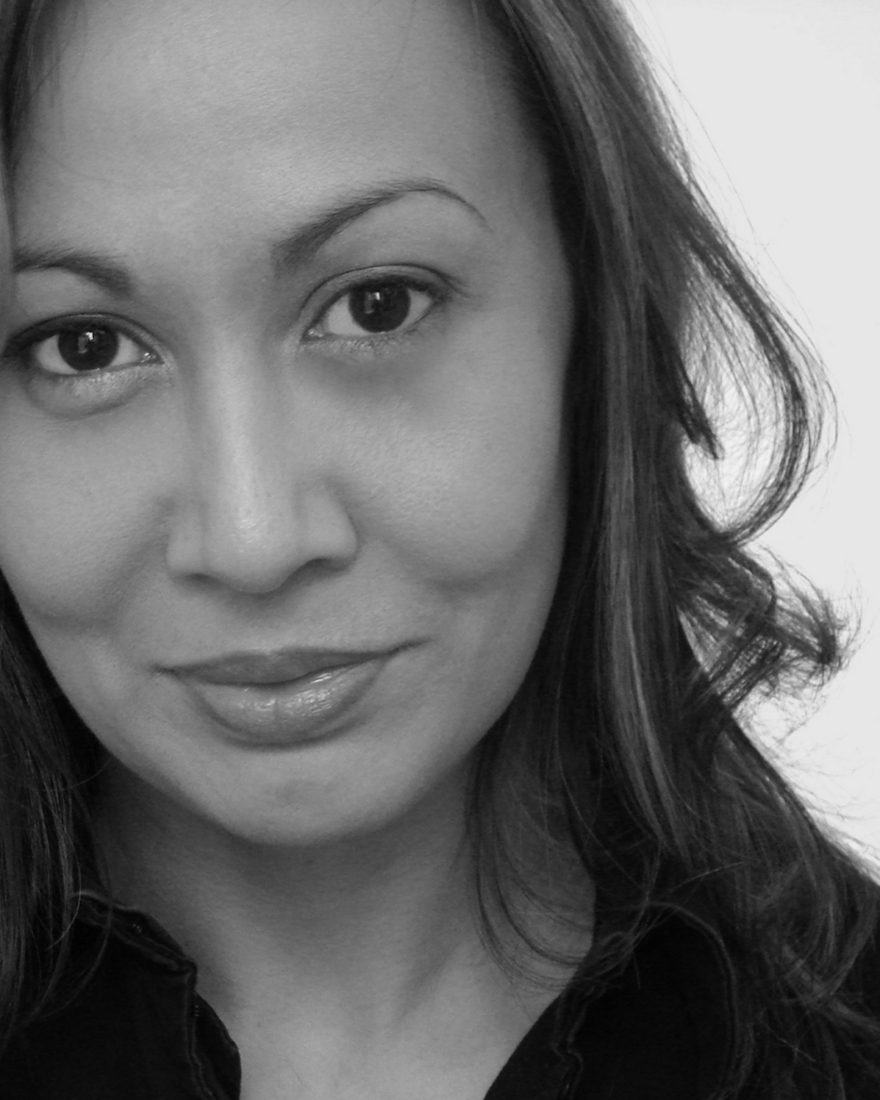 Kate Rigg
Cindy Gums
Kate Rigg. Off Broadway: BFE (Playwrights Horizons), The Vagina Monologues (dir. Joe Mantello), Dogeaters (The Public), Most Fabulous Story Ever Told (NYTW). Regional: LAsians, Sez She, Birth of a nASIAN (Mark Taper Forum/CTGLA), Birth of a nASIAN (Comedy Central Theater, Smithsonian Institute, PSNBC, MACLA, Theater for A New World, La Mama ETC) Wilder Rediscovered (Actors Theater Louisville), As You Like It (Playmaker's Rep). Film: That's What She Said, Race is the Place, The Naughty Show. TV: "Law & Order," "Law & Order C.I.," "Law & Order SVU," "Family Guy," "The Dr. Phil Show" (comedy correspondent), "Women of Comedy," "Comedy Now!," "One Night Stand Up," "Hot Tamales Live." Stand Up Comedy: Carolines, Gotham, Improv, Comedy Store, etc. Vocalist for the band Slanty Eyed Mama. Training: Juilliard.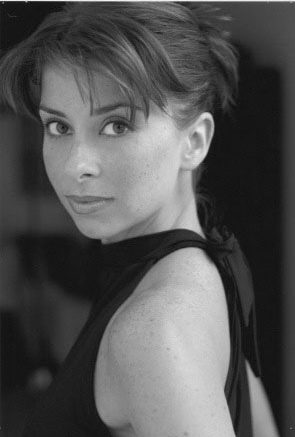 Jeanine Serralles
Lindy Batallo
Jeanine Serralles. Off-Broadway: Paris Commune (B.A.M), The Maids (Red Bull Theater), Maple and Vine (Playwrights Horizons), Stunning (LCT3), The Glass Cage (Mint Theater), The Misanthrope (New York Theatre Workshop, Drama League nomination), The Black Eyed (NYTW, Drama League nomination); Hold Please (Working Theater, Drama Desk Nomination-featured Actress), Antigone Project (Women's Project.) Regional: Tartuffe (Westport Country Playhouse), The Liar, The House of the Spirits, Dusty and the Big Bad World, 1001 (Denver Center); The Nether (O'Neill Playwrights Conference); Maple and Vine (Actors Theatre of Louisville); Aunt Dan and Lemon (Merrimack); Fallen Angels (Dorset Theater), Lucy and the Conquest (Williamstown.) Film/TV: Inside LLewyn Davis, The Abolitionists, Two Lovers, Across the Universe, "Sex and the City," "The Good Wife." Education: MFA Yale.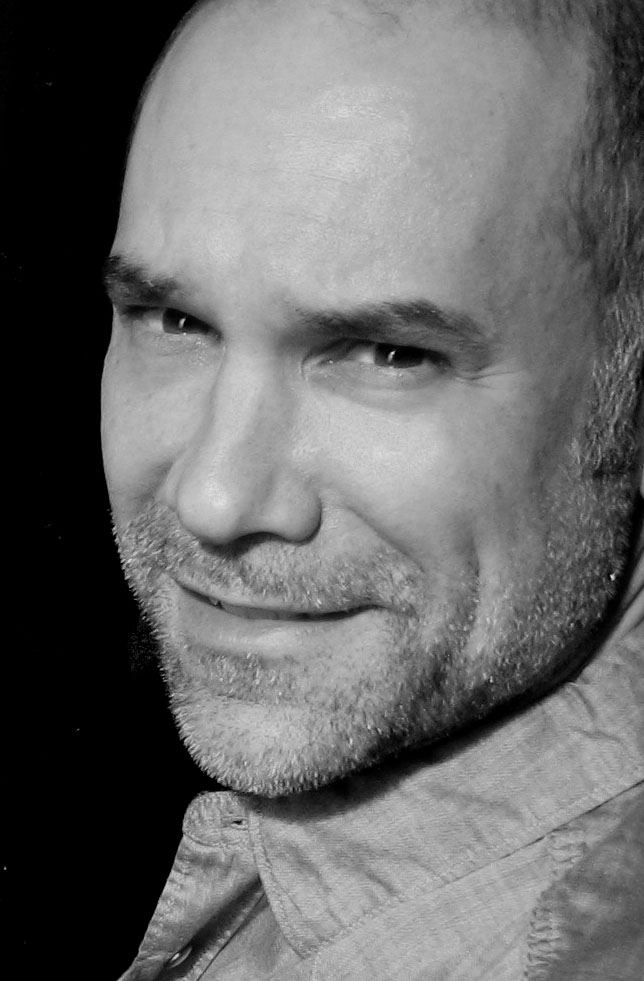 Greg Stuhr
Bert Fineberg
Greg Stuhr. Previous work with the Atlantic includes Offices and The Redeemers, both by Ethan Coen and directed by Neil Pepe, Keith Reddin's Frame 312, Jordan Lage's Alums, and David Mamet's Romance. Broadway: The 25th Annual Putnam County Spelling Bee, directed by James Lapine, Elaine May's Taller Than a Dwarf, directed by Alan Arkin, and Mamet's November, directed by Joe Mantello. TV credits include recurring roles on "Rubicon" and the "Onion SportsDome" for Comedy Central. His screenplays with Jenna Ricker were selected for the IFP Emerging Narrative and recognized by the Academy's Nicholl Fellowship. His mercury count remains normal.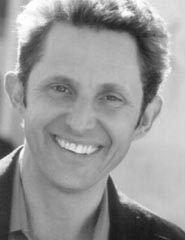 Todd Weeks
Father Kosciusko
Todd Weeks is an Atlantic Ensemble Member who has appeared in productions of Bluebird, Scarcity, The Voysey Inheritance, Sea of Tranquility, The Cider House Rules, Distant Fires, and others. He appeared in the original cast of Howard Korder's Boys' Life and The Lights with Atlantic at Lincoln Center. Broadway: The Full Monty (original cast), The Last Night of Ballyhoo, Summer and Smoke and Our Town. National tours: Angels in America and How to Succeed in Business... Off-Broadway: Some Americans Abroad (Second Stage). Regional: Dallas Theater Center (Of Mice and Men), Alliance (The Underpants), Mark Taper (November and Romance), Playmakers (Copenhagen), Long Wharf (The Front Page), Williamstown (Therese Raquin). TV/Film: "Desperate Housewives", "Rubicon," "The Defenders," "Men of a Certain Age," "Detroit 187," "Modern Family," "Numb3rs", "Medium," "The Unit," "Law & Order(s)," The Deal (Sundance), Love Thy Brother (Sundance, HBO), the upcoming Phil Spector film (HBO) and Light Years.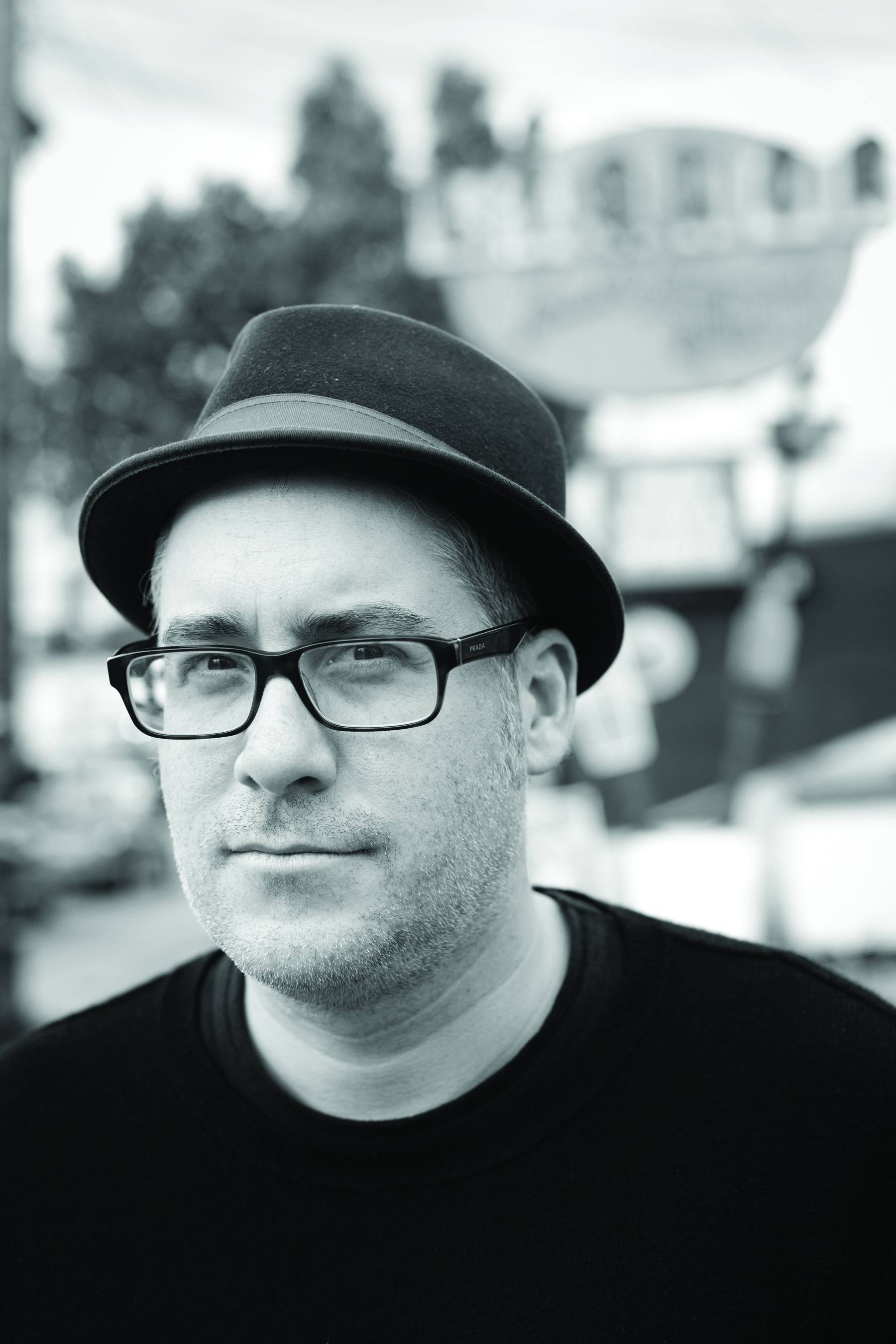 Rolin Jones
Playwright
Rolin Jones received the 2006 Obie Award for Excellence in Playwriting for The Intelligent Design of Jenny Chow. Jenny Chow was a finalist for the Pulitzer Prize in Drama and was produced at the Atlantic Theater Company (NYC), South Coast Repertory, Old Globe Theatre, Yale Repertory, Studio Theatre (DC), Portland Center Stage, San Jose Repertory, and Collaboraction (Chicago) among others. His short play Another in a Long Line of Idiot Children was produced as part of Atlantic's 10×20 Festival in 2006. He has written several short plays for the Actor's Theater of Louisville's Humana Festival, including Sovereignty, Ron Robby Had Too Big a Heart, The Mercury and the Magic, Extremely and Chronicles Simpkins Will Cut Your Ass. He has written for the television shows "Weeds," "Friday Night Lights" and "Boardwalk Empire." His "Friday Night Lights" episode, 'The Son' received an Emmy Award Nomination for Outstanding Dramatic Writing and was named by Time Magazine as the best episode of television for the year 2010. He is currently the Co-Creator/Executive Producer of "Knifeman," a serialized drama for the AMC Network and writing the film adaptation of American Idiot for the Playtone Company. 6'1, 202 pounds, fighting the battle of the fat in Echo Park, California. Jackson Gay
Director
Jackson Gay returns to Atlantic following directing the critically acclaimed productions of Rolin Jones' The Intelligent Design of Jenny Chow and Lucy Thurber's Scarcity. Upcoming: Allison Moore's Collapse (Women's Project); Bess Wohl's Barcelona (People's Light). Recent credits include: 3C by David Adjmi (Rattlestick/Rising Phoenix/piece by piece); As You Like It (Chautauqua Theater Company); A Little Journey, 2012 Drama Desk Nomination for Outstanding Revival of a Play (The Mint); Red (Alley Theatre); Fallow by Ken Lin (People's Light and Ojai Playwrights Conference); August: Osage County by Tracy Letts and Kenneth Lin's Intelligence-Slave (Alley Theatre); Sam Mark's Light Years to the Delling Shore (Sundance Theater Institute at Banff, Canada). Jackson teaches at Sarah Lawrence College and Primary Stages ESPA School of Theater. Wilson Chin
Scenic Designer
Wilson Chin. New York: Next Fall (Broadway and Naked Angels); 10 things to do before I die, Len Asleep in Vinyl and The Dear Boy (Second Stage Theatre), Forever Dusty (New World Stages), Dark Matters and Boise (Rattlestick Theatre); Boom and Holy Cross Sucks! (Ars Nova), Masked (Daryl Roth Theatre), Fat Camp (NYMTF), King of Shadows (Working Theatre). Opera: Lucia di Lammermoor (Lyric Opera of Chicago), Eine Florentinische Tragodie and Gianni Schicchi (Canadian Opera Company, Dora Award winner), Don Giovanni (San Francisco Opera Merola), The Saint of Bleecker Street (Central City Opera). Regional: American Conservatory Theatre, Barrington Stage, Cincinnati Playhouse in the Park, Cleveland Playhouse, Geffen Playhouse, George Street Playhouse, Guthrie Theatre, Hartford Stage, Kansas City Rep, The Old Globe, Portland Stage, Shakespeare Theatre Company, Signature Theatre, Two River Theatre, Westport Country Playhouse, Yale Rep. www.wilsonchin.com Jessica Ford
Costume Designer
Jessica Ford. In New York Jessica has worked with The Play Company, Second Stage, P73, Rattlestick Playwright's Theatre, Pearl Theatre, and the Summer Play Festival. Her regional theatre credits include productions at The Long Wharf Theatre, Dallas Theatre Center, Baltimore CenterStage, Berkeley Repertory Theatre, Two River Theatre, Syracuse Stage, People's Light and Theatre Company, Yale Rep, Barrington Stage, Actor's Theatre of Louisville, the Alley Theatre in Houston, TX, and Arena Stage and The Folger Theatre in Washington, D.C. Jessica is a recipient of the 2007-09 NEA/TCG fellowship for designers. This year she is the visiting artist in design at Mount Holyoke College. Paul Whitaker
Lighting Designer
Paul Whitaker. New York credits include The Public Theater, MCC, Playwrights Horizons, Second Stage, Atlantic Theater, The Play Company, Ma-Yi, The LAByrinth Theatre, Intar, and others. Regional credits include The Guthrie, South Coast Repertory, Long Wharf Theater, The Alley, The Huntington Theatre Company, The Children's Theatre Company, Centerstage, A.C.T., Hartford Stage, Yale Repertory Theatre, Dallas Theater Center, George Street Playhouse, and others. He has a B.A. from Macalester College and an M.F.A. from Yale School of Drama. Paul has taught at Cal Poly Pomona and Amherst College, and is currently a Lighting Designer/Theatre Consultant for Schuler Shook. www.paulwhitakerdesigns.com Broken Chord
Original Music & Sound Designer
Broken Chord composes and designs music and sound for theater. The sound design for The Jammer was created by Daniel Baker with Emily Auciello. New York: Atlantic Theater Company, Cherry Lane Theatre, Classic Stage Company, Incubator Arts Project, Juilliard, Keen Company, La Mama E.T.C., Manhattan Theatre Club, Primary Stages, The Public, Rattlestick Playwrights Theater, Second Stage Theatre and Women's Project. Regional: Actors Theatre of Louisville, Berkeley Repertory Theatre, Baltimore Centerstage, Dallas Theater Center, Geva Theatre Center, Hartford Stage, Huntington Theatre Company, Kansas City Rep, La Jolla Playhouse, Long Wharf Theatre, Repertory Theatre of St. Louis, Shakespeare Theatre Company, Weston Playhouse, Westport Country Playhouse and Portland Center Stage. www.brokenchordcollective.com Monica Bill Barnes
Movement Consultant
Monica Bill Barnes is a New York based choreographer and performer. Born and raised in Berkeley, California, Barnes received her B.A. in Philosophy from the University of California at San Diego and moved to New York City in 1995. She then created her company, Monica Bill Barnes & Company which has performed in over twenty venues in New York City as well as been presented in more than 30 cities throughout the United States. Barnes was thrilled to be a part of This American Life Live! in May 2012 alongside her favorite radio show host Ira Glass and other fabulous guests. Upcoming events include performances at The Joyce Theater in January 2013 and the company's debut performance at The Kennedy Center in May 2013. J. David Brimmer
Violence Consultant
J. David Brimmer. Fight Master, SAFD. David has choreographed some stuff (Broadway: An Enemy of the People; Grace; Wit; Born Yesterday; A Life in the Theatre; Speed-the-Plow; Come Back, Little Sheba; Spring Awakening; The Lieutenant of Inishmore; NY premieres: Blasted, The Whipping Man, Bethany, We are Proud to Present, Ages of the Moon, The American Pilot, Blackbird, Bug, Killer Joe), worked at some wonderful venues (The Public Theater, Metropolitan Opera, MTC, Atlantic, LCT3, The Women's Project, Soho Recp, MCC, Signature Theatre, TFANA, Roundabout, Dallas Theater Center, Hartford Center Stage, NSMT, A.R.T., Baltimore CENTERSTAGE, Guthrie), and with some great folks (David Mamet, Sam Shepard, Ethan Coen, Martin McDonagh, Tracy Letts, Kenneth Lonergan, Ken Russell, Franco Zeffirelli). "Walk cheerfully over the world, answering that of God in everyone." —G. Fox Dave Bova
Hair & Make-Up Designer
Dave Bova. Design: My Name is Asher Lev, Central City Opera, Orchid, Santa Fe Opera, the Goodman, Steppenwolf, Dallas Theater Center, Utah Shakespearian Festival, Barrington Stage, North Shore Music Theatre, Chitty Chitty Bang Bang (1st National Tour), and the Chautauqua Institute Wig Construction: Wicked, Memphis, The Miracle Worker, Jersey Boys, Guys and Dolls, Xanadu, Spamalot, Jekyll and Hyde, and Cirque Du Soleil. Thank you Zev for all your support and love. Samantha Watson
Production Stage Manager
Samantha Watson. New York: Harper Regan, Jackie and Me (Atlantic Theater Company), Arnie the Doughnut (NYMF), ShuffleCulture (BAM), Love Lab (Lee Strasberg). International: The Bridge Project's Richard III (BAM, Old Vic, International Tour), Lear Dreaming (Singapore Arts Festival), The Continuum: Beyond the killings fields (The Arts Centre, Melbourne). Regional: A Midsummer Night's Dream, Notes from Underground, Restoration (La Jolla Playhouse), Much Ado About Nothing, The Mock-Tempest (Shakespeare Santa Cruz); Ms. Watson received her MFA from UC San Diego. Brittany Kramer
Assistant Stage Manager
Brittany Kramer. Atlantic Theater Company: Happy Hour, Bluebird. Off-Broadway: The Intelligent Homosexual's Guide to Capitalism and Socialism with a Key to the Scriptures (The Public Theater), Gruesome Playground Injuries (2econd Stage Theatre). NYC: The Thalia Follies: Judgment Day (Symphony Space), Uncle Vanya, The Ugly One (Soho Rep), Make Mine Manhattan (Unsung Musicals Co.), Crazy, Just Like Me (NYMF 2011), Edgewise (The Play Co./Page 73), Whore (Summer Play Festival 2010). Regional: Dinner With Friends (Westport Country Playhouse).
Reviews
"Scabrous, hard-core, fascinating and funny"
Atlanta journal-constitution
"Tough-talking and sharp-elbowed! The actors are given free reign to juice up their colorful roles."
The new york times
"A ripsnorting, retro riot!"
TIMEout new york
"Bouncy, roller derby fun! A wonderful, energetic and authentic-feeling recreation of the derby matches."
Associated Press
Photos by Kevin Thomas Garcia