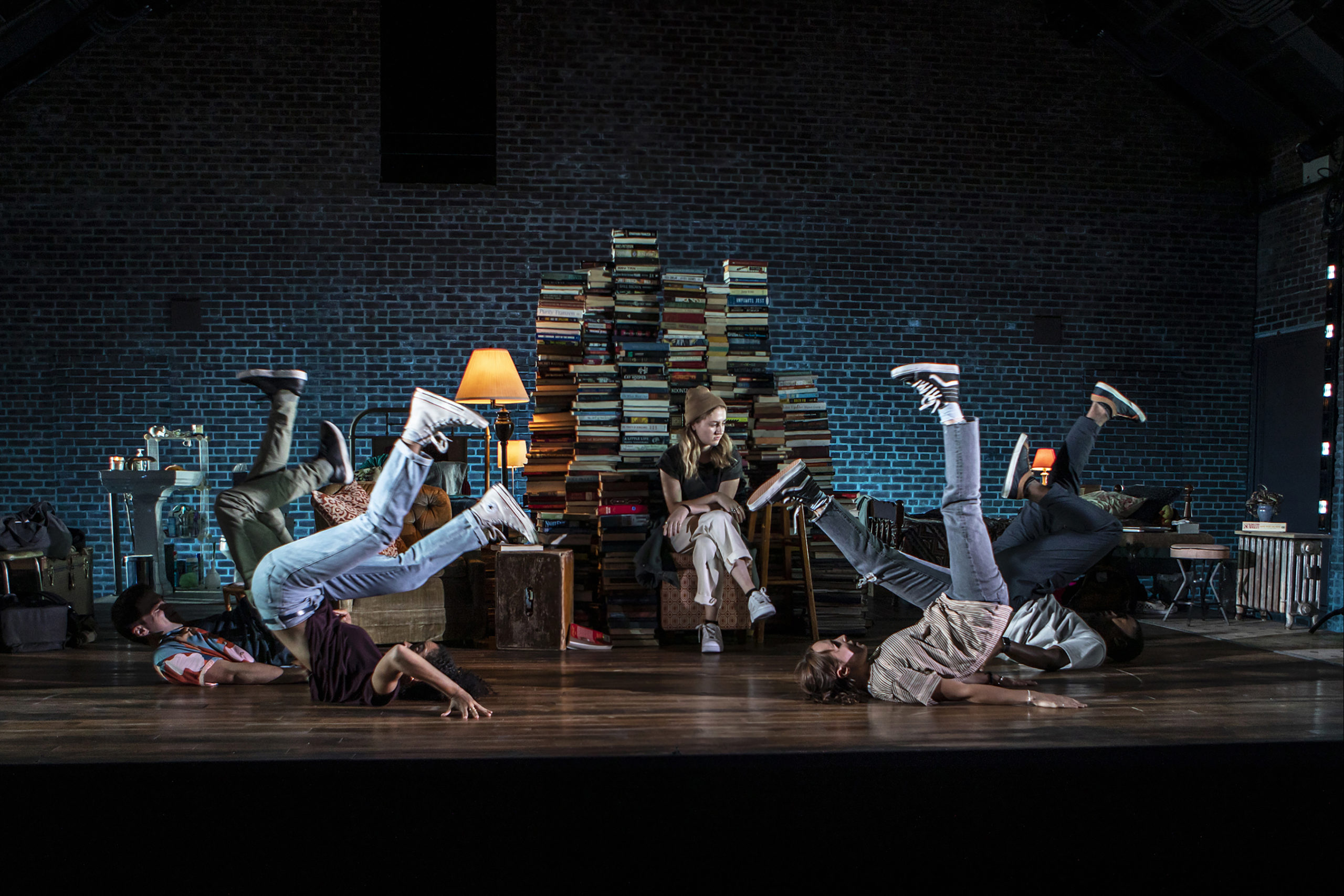 Sunday
By Jack Thorne
Directed by Lee Sunday Evans
Linda Gross Theater

September 5 – October 13, 2019
A new play written by Tony Award winner Jack Thorne (Harry Potter and the Cursed Child, Let the Right One In), directed by Obie Award winner Lee Sunday Evans (Dance Nation).
More Info
There is a moment when you want to look ahead to the future, but the past is eating you whole. In Sunday, friends gather for a book group, anxious to prove their intellectual worth, but that anxiety gets the better of any actual discussion as emotional truths come pouring out.
Running time: Approximately 90 minutes with no intermission.
"Mr. Thorne's New York follow-up to the award-winning Broadway blockbuster Harry Potter and the Cursed Child."
The New York Times
Reviews
"The talented Mr. Thorne has staked out his own territory in the field of young, misunderstood misfits & mavericks. He specializes in relocating the everyday angst of adolescence to fantasy landscapes."
Ben Brantley, The New York Times
"Form-bending & tender. Jack Thorne's compassionate new play is more experimental and complex than at first blush. Exuberant dance scenes alleviate tension as they pulse with sex, play, frustration and rage, putting into movement what the characters do not say. While the play deals in the tiniest of life's moments, sometimes that is everything."
Nicole Serratore, The Stage
"A portrait of a generation at once galvanized & paralyzed by coming of age in a particularly terrifying world—featuring a strong, appealing ensemble."
Sara Holdren, New York Magazine
"Atlantic Theater Company puts on their usual first class production!"
Michael Dale, BroadwayWorld
"A conversation between two lonely people proves funny, sexy & ultimately poignant. This absolutely terrific scene is beautifully acted by Scott & Jones."
Frank Scheck, The Hollywood Reporter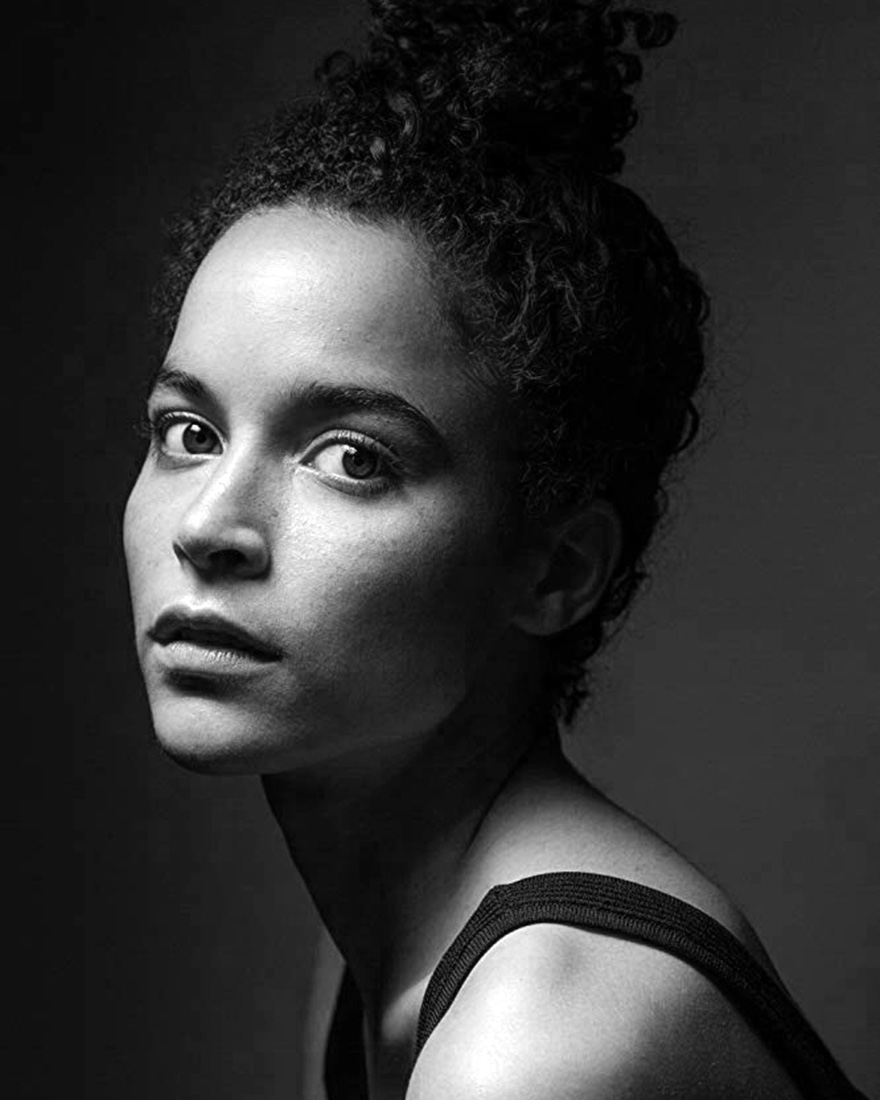 Juliana Canfield
Jill
JULIANA CANFIELD will next be seen in the upcoming F/X series, "Y: The Last Man," opposite Diane Lane and Barry Keoghan. She made her television debut in HBO's Emmy-nominated series, "Succession," and will reprise her role in the upcoming second season. Juliana recently wrapped the independent feature, The Assistant, directed by Kitty Green and starring Julia Garner and Michael Stuhlbarg, as well as the upcoming Amblin produced anthology series for Apple, "Amazing Stories." Juliana made her New York stage debut in TFANA's critically acclaimed production of He Brought Her Heart Back In A Box. She was also seen opposite Paul Wesley in Fourth Street Theater's production of Zurich, as well as NYTW's The House That Will Not Stand, opposite Michelle Wilson. Juliana is a graduate of the Yale School of Drama.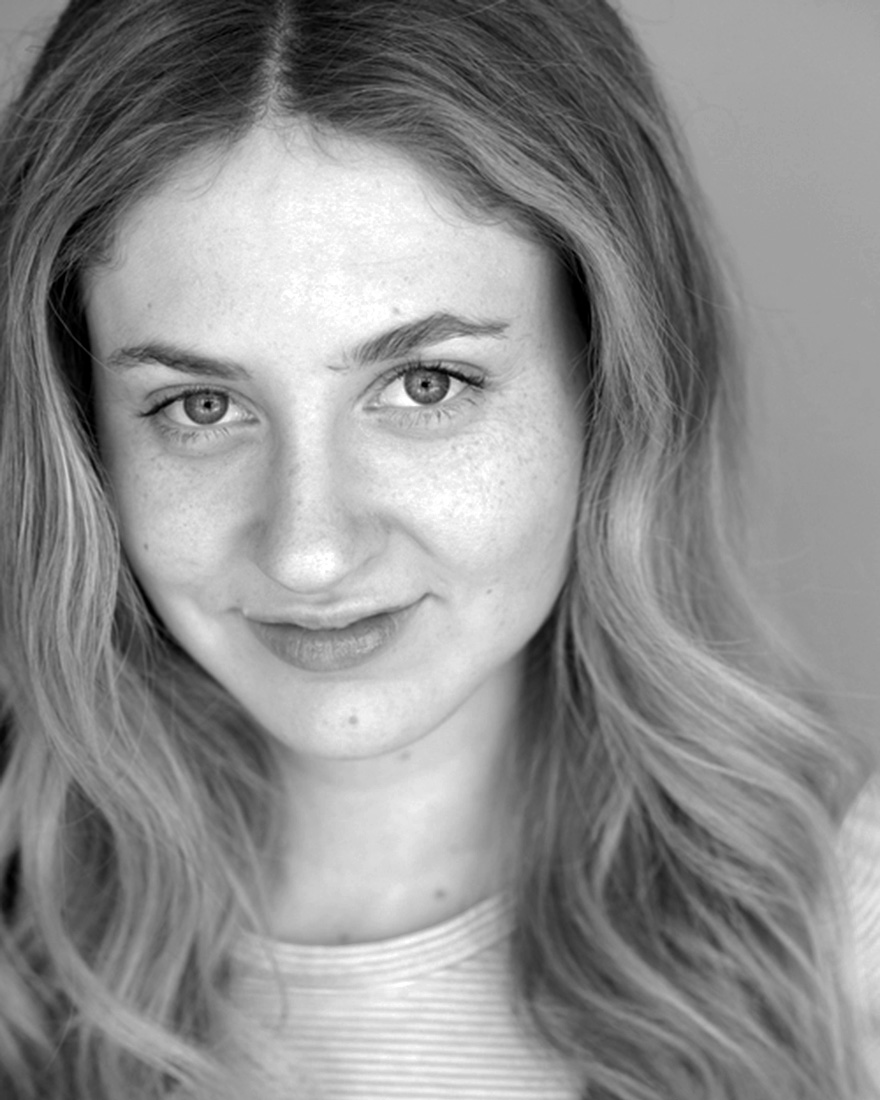 Ruby Frankel
Alice
RUBY FRANKEL is a 2017 alumna of NYU Tisch's Atlantic Acting School studio. While studying, she appeared as Soren in The Seagull and Hilde in Lady from the Sea. She's thrilled to make her Off-Broadway debut at home. This performance is dedicated to the late Jerry Frankel and Charles Tuthill.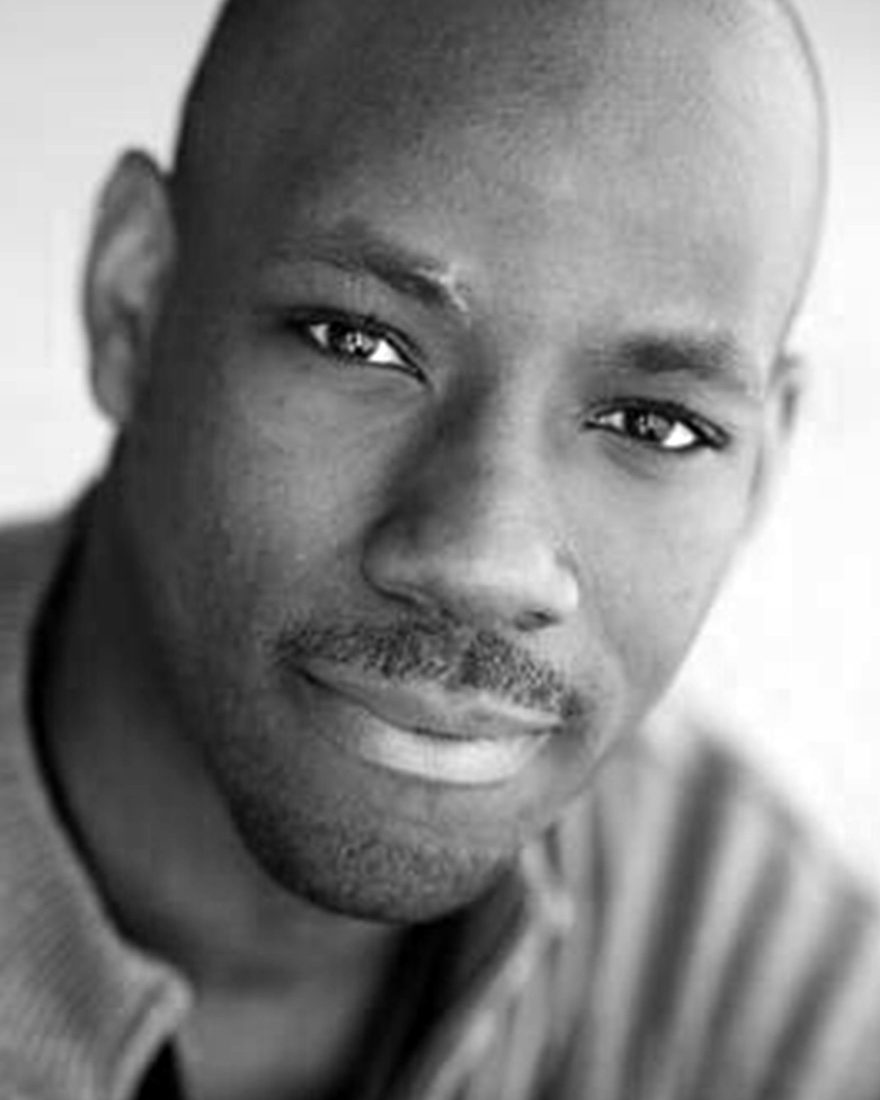 Maurice Jones
Bill
Broadway: Lifespan of a Fact, Saint Joan, The Cherry Orchard, Romeo & Juliet, Julius Caesar. Off-Broadway: Linda (Manhattan Theatre Club); Troilus & Cressida, Pretty Hunger (Public Theater); Little Children Dream of God (Roundabout). Regional: Hamlet (Chicago Shakespeare Theater) The Model American, A Legendary Romance (Williamstown); As You Like It, Ruined (Denver Center); Butler (Barrington Stage); Julius Caesar (Folger Shakespeare Library); Lives of Reason (Two River); The Learned Ladies (STNJ); Television: "Blue Bloods," "Elementary,"
"The Good Fight," "30 Rock." Film: Winter's Tale, And So It Goes, Romeo & Juliet.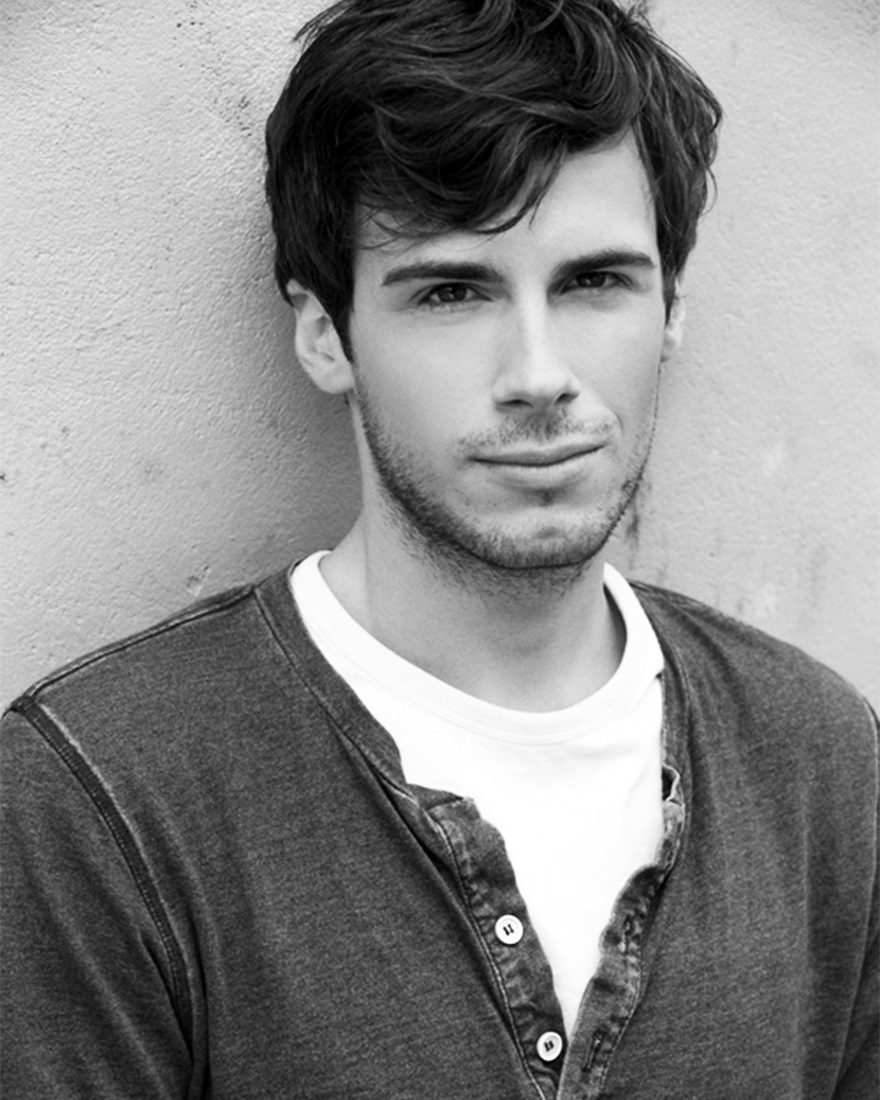 Zane Pais
Milo
ZANE PAIS was last seen Off-Broadway in Dead Poets Society directed by John Doyle at Classic Stage Company, starring opposite Jason Sudeikis. Other selected theater: Mercury Fur (The New Group), Skylight (McCarter Theater). Film: Margot At The Wedding, Alba & June [short], Minyan (upcoming). He was recently in an episode of "Room 104" on HBO, directed by Lila Neugebauer. Zane writes when he is not acting. He recently had a pilot optioned by Sony Television.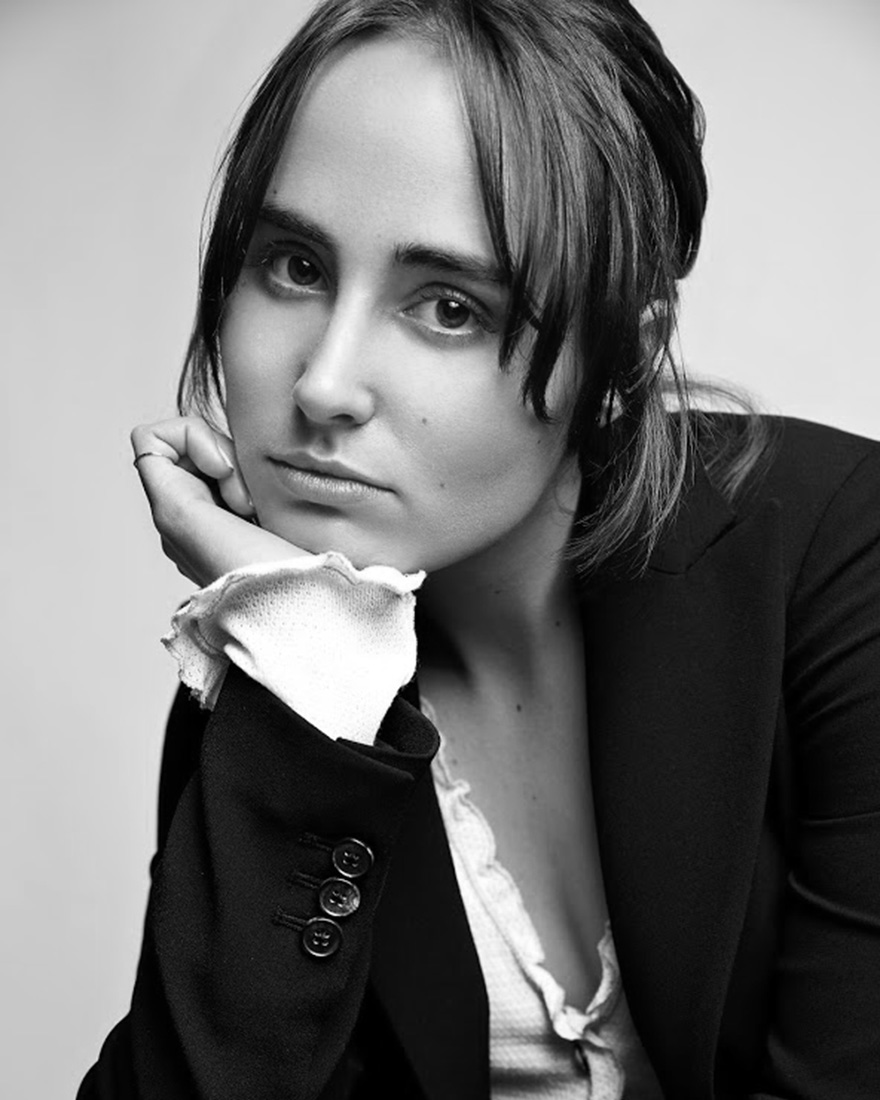 Sadie Scott
Marie
SADIE SCOTT is a New York City native and graduate of LaGuardia High School of Performing Arts. She made her Off-Broadway debut in The New Group's production of Downtown Race Riot, directed by Scott Elliott. She recently starred in director Emily Cohn's feature film CRSHD, which premiered at the 2019 Tribeca Film Festival and can be seen in season 2 of Starz's "Sweetbitter" as Rosalyn. She thanks her agents at Buchwald and managers at JWS Entertainment for being so kick-ass. Biggest thanks of all to her mom Elizabeth, for being such a fantastic and smart lady.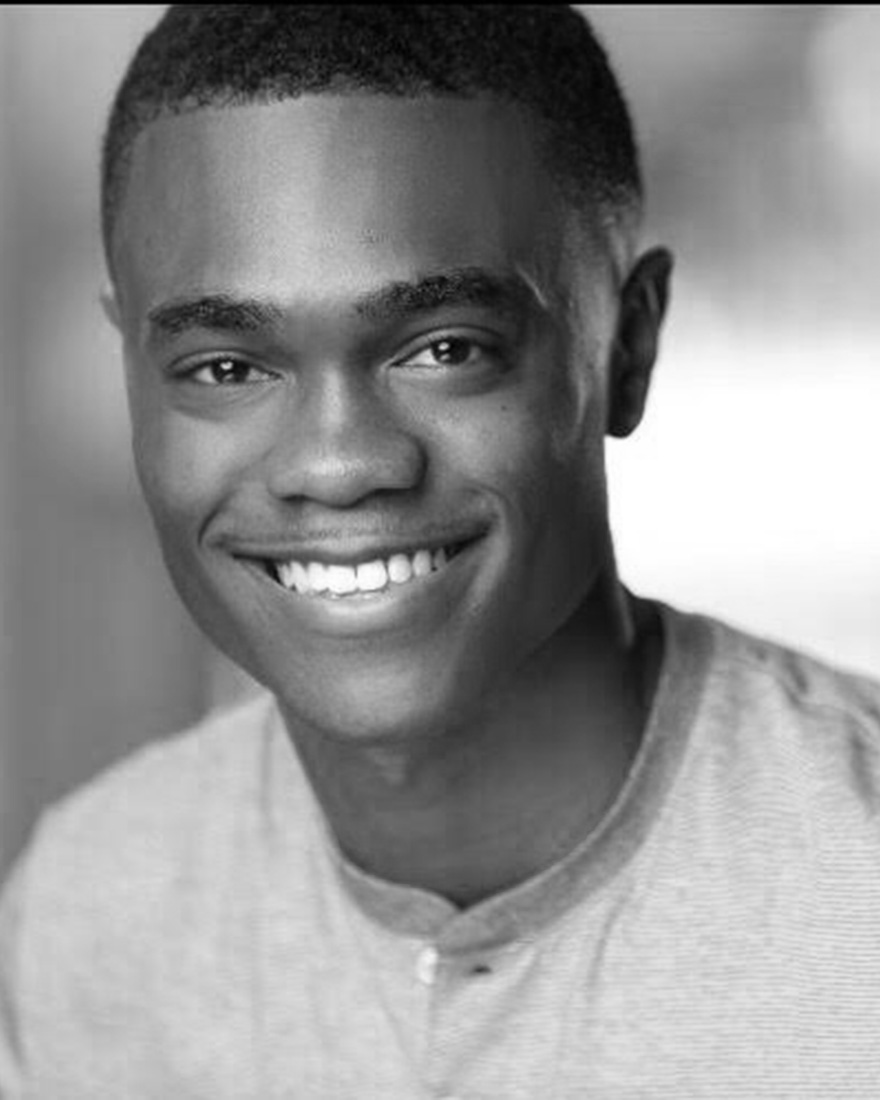 Christian Strange
Keith
CHRISTIAN STRANGE is a native of South Carolina and is excited to be making his Off-Broadway debut. He is a recent graduate of Carnegie Mellon University (2018) and can be seen in the upcoming independent film In This, Our Time, written and directed by Academy Award winner Alex Dinelaris. Strange is a recipient of the Adelyne Levine Memorial Award for Outstanding Actor at CMU as well as a 2014 YoungArts National Award Winner for Music Theater. He is grateful to his parents and loved ones for their endless support.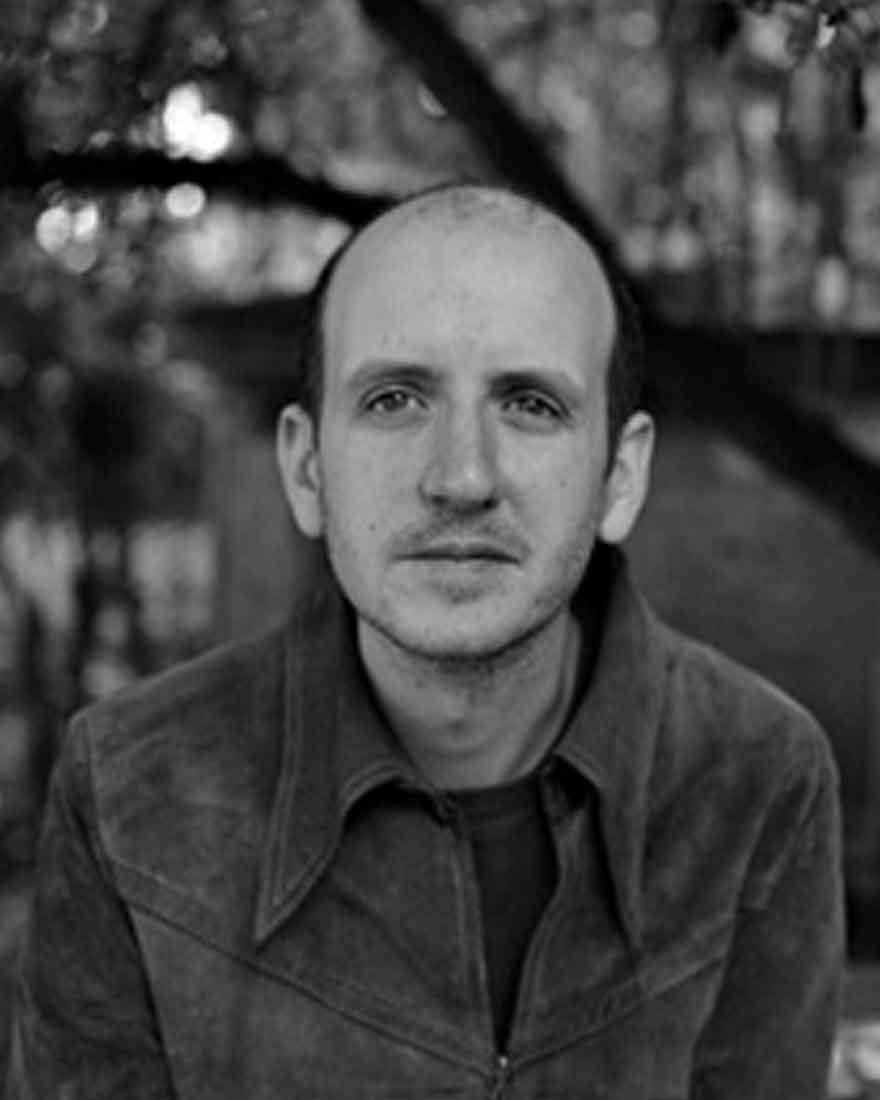 Jack Thorne
Playwright
His theater credits include King Kong (Broadway Theatre), A Christmas Carol (Old Vic), Woyzeck (Old Vic), Junkyard (a Headlong, Rose Theatre Kingston, Bristol Old Vic and Theatr Clwyd co-production), Harry Potter and the Cursed Child (SFP Productions/Harry Potter West End Theatrical), The Solid Life Of Sugar Water (Graeae Theatre Company, Edinburgh Festival & UK Tour), Hope (Royal Court Theatre), Let The Right One In (Dundee Rep / Royal Court Theatre, NTS / Marla Rubin Productions Ltd), The Borough (Punchdrunk / Aldeburgh Festival), Stuart: A Life Backwards (adapt. Hightide / Sheffield Theatre – Edinburgh Festival & UK tour), Mydidae (Drywrite – Soho Theatre / Trafalgar Studios), The Physicists (adapt. Donmar Warehouse), Bunny (Nabokov – UK tour / NYC), Red Car Blue Car, Two Cigarettes, When You Cure Me (Bush Theatre), Greenland (National Theatre), 2nd May 1997 (Bush / Nabokov), Burying Your Brother in the Pavement (NT Connections), Stacy (Tron /Arcola / Trafalgar Studios) and Fanny and Faggot (Pleasance Edinburgh / Finborough / Trafalgar Studios). On film his credits include Wonder, War Book, A Long Way Down and The Scouting Book for Boys. Upcoming releases include Radioactive, The Secret Garden, The Aeronauts and Dirt Music. For television his credits include "Kiri," "National Treasure," "The Last Panthers," "Don't Take My Baby," "This Is England," "The Fades," "Glue" and "Cast-Offs." In 2017 he won a BAFTA and an RTS Television award for Best Mini-Series ("National Treasure"). He won 2016 BAFTAs for Best Mini-Series ("This Is England '90") and Best Single Drama ("Don't Take My Baby"), and in 2012 won Best Series ("The Fades") and Best Serial ("This Is England '88"). Upcoming projects include "The Eddy" and "The Light."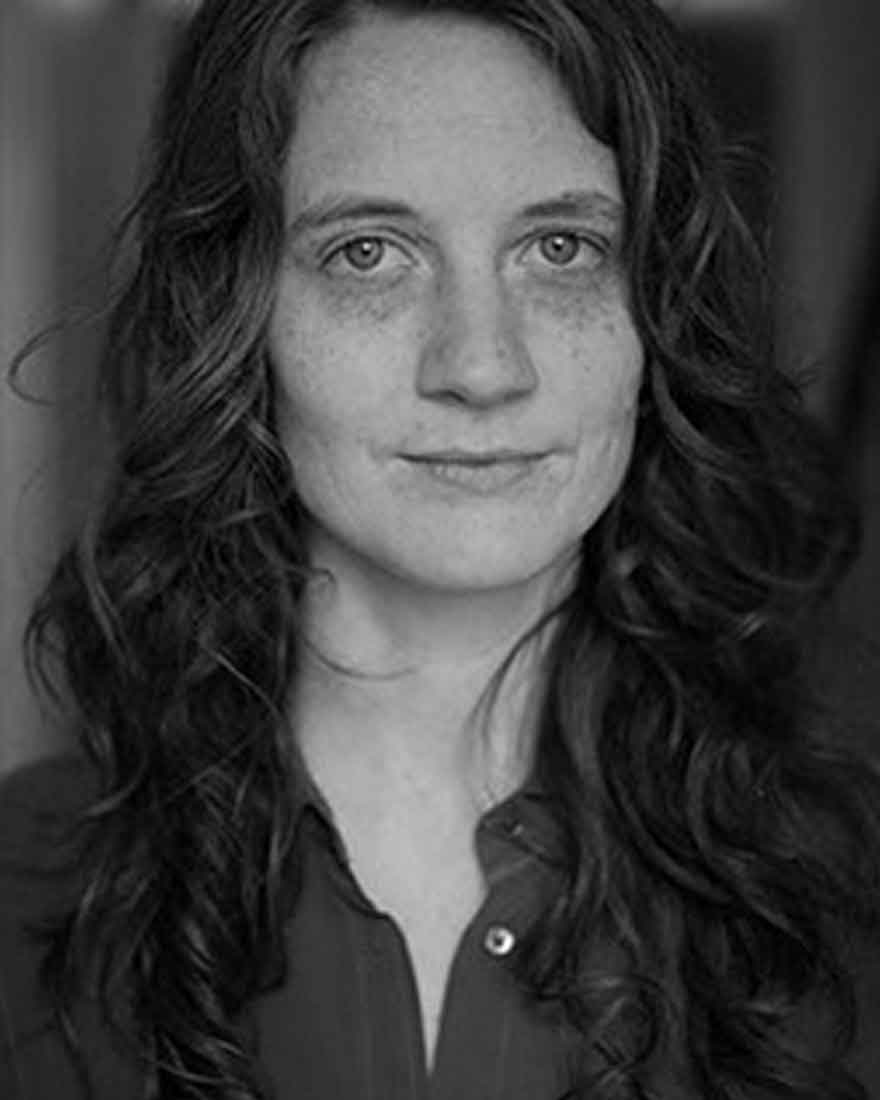 Lee Sunday Evans
Director, Choreographer
Upcoming: In the Green by Grace McLean (LCT3). Recent credits: Dance Nation by Clare Barron (Playwrights Horizons, Obie, Lortel Award); The Courtroom (Waterwell); Intractable Woman by Stefano Massini and Caught by Christopher Chen (The Play Company); The Things That Were There by David Greenspan (The Bushwick Starr); [Porto] by Kate Benson (WP Theater/Bushwick Starr); HOME by Geoff Sobelle and Farmhouse/Whorehouse by Suzanne Bocanegra (BAM Next Wave Festival); Miller, Mississippi by Boo Killebrew (Long Wharf, Dallas Theater Center); The Winter's Tale (The Public Theater's Mobile Unit); Bull in a China Shop by Bryna Turner (LCT3); Macbeth (Hudson Valley Shakespeare Festival); Wellesley Girl by Brendan Pelsue (Humana Festival); D Deb Debbie Deborah by Jerry Lieblich (Clubbed Thumb); A Beautiful Day in November on the Banks of the Greatest of the Great Lakes by Kate Benson (Obie, New Georges/WP Theater). Her work has been presented/developed at Baryshnikov Arts Center, Sundance Theater Lab, BAX, CATCH, LMCC, Robert Wilson's Watermill Center, Juilliard among others. She was recently appointed the Artistic Director of Waterwell. Brett J. Banakis
Scenic Designer
BRETT J. BANAKIS is a set designer for theater, opera, and live performance based in Brooklyn, NY. Atlantic: Debut. Broadway: The Cher Show. NYC: Renascence (Transport Group), Ghost Light (LCT3), Coriolanus (Red Bull), DDebDebbueDeborah (Clubbed Thumb), Big Love (Signature), The Enigmatist (High Line Hotel). Regional: Mysterious Circumstances (Geffen), O.P.C. (ART), As You Like It (Two River). Brett currently serves as International Scenic Supervisor for all worldwide productions of Harry Potter and the Cursed Child (Broadway, West End, Melbourne, San Francisco, Hamburg). Brett is a faculty member and an alumnus of NYU's Tisch School of the Arts. Ntokozo Fuzunina Kunene
Costume Designer
NTOKOZO FUZUNINA KUNENE is a South African fashion, costume and production designer based in New York City. Recent credits include: The Public: The Winter's Tale (Lee Sunday Evans, director), On the Grounds of Belonging (David Mendizábal, director), Wild Goose Dreams (Leigh Silverman, director). Off-Broadway: Dutch Masters (André Holland), The Homecoming Queen (Atlantic Theater, Awoye Timpo, director). Regional: Familiar (Danya Taymor, director), America v2.1: The Sad Demise and Eventual Extinction of the American Negro (Logan Vaughn, director), Master Harold and the Boys (Ryan Rillet, director). Film: Brave music video (Spike Lee, director), Forever Tree (Alrick Brown, director). Masha Tsimring
Lighting Designer
MASHA TSIMRING is a NYC based lighting designer for performance. Recently: The Christians (Chautauqua Theatre Co.); The Diary of John Rabe (Berlin, Beijing, Nanjing); Pride & Prejudice (Kansas City Rep); The Appointment (Lightning Rod Special); Kleptocracy (Arena Stage); Minor Character (Under the Radar/New Saloon); Noura (Playwrights Horizons); Intractable Woman (PlayCo); Romeo & Juliet/Our Town (Alabama Shakespeare); Electric Lucifer (The Kitchen); Sarabande (LA Dance Project); The Garden of Forking Paths (Nichole Canuso Dance Co); Frontieres Sans Frontieres (Bushwick Starr); Ultimate Beauty Bible (Page73); The Marriage of Figaro (Charlottesville Opera); The Wolves (Marin Theatre Co); As You Like It (CalShakes); My Fair Lady (Playmakers Rep). MFA – Yale School of Drama. www.mashald.com Lee Kinney
Sound Designer
LEE KINNEY. Atlantic debut. NY: Daddy (New Group/Vineyard); Thom Pain (Signature); The Light Years (Playwrights Horizons); Can You Forgive Her? (Vineyard); Homos (Labyrinth); A Doll's House, The Father (TFANA); Opportunities of Extinction, The Convent of Pleasure (Cherry Lane); The Tomb of King Tot (Clubbed Thumb). Regional: Weston Playhouse, Playmakers Rep, Long Wharf, People's Light, Idaho Shakespeare, Great Lakes. Thanks to kris. @thisisleekinney Daniel Kluger
Music
DANIEL KLUGER. Broadway: Daniel Fish's Oklahoma!,(new arrangements & orchestrations), revival of Marvin's Room, world premiere of Significant Other. Off Broadway: premieres of I Was Most Alive with You, Animal, The Village Bike, Man From Nebraska, Tribes, and Women or Nothing. Kluger has produced dozens of other scores for Off-Broadway theaters including Lincoln Center, Roundabout Theatre Company, Second Stage, Playwrights Horizons, and Vineyard Theater, as well as some of the country's premier regional theaters: The Mark Taper Forum, The Ford's Theater, Yale Repertory Theater. www.danielkluger.com John C. Moore
Production Stage Manager
JOHN C. MOORE. Atlantic Theater Debut. Off-Broadway: A Strange Loop (Playwrights Horizons), Mrs. Murray's Menagerie (Ars Nova), Miles for Mary (Playwrights Horizons), Rags Parkland Sings the Songs of the Future (Ars Nova), KPOP (Ars Nova), Sundown, Yellow Moon (Ars Nova/WP Theater), A Life (Playwrights Horizons), Log Cabin (Playwrights Horizons), Antlia Pneumetica (Playwrights Horizons), Marjorie Prime (Playwrights Horizons), The Christians (Playwrights Horizons). Colt Luedtke
Assistant Stage Manager
COLT LUEDTKE is excited to make his Atlantic Theater Company debut! Off-Broadway: What the Constitution Means to Me (NYTW). Regional: Beauty and the Beast (Paper Mill Playhouse), Dancing at Lughnasa, The Bridge of San Luis Rey, El Coqui Espectacular…., The Importance of Being Earnest (Two River Theatre) The Merry Wives of Windsor, Shakespeare's Amazing Cymbeline, Twelfth Night (The Illinois Shakespeare Festival). Colt is a proud member of AEA.
Community
study guide
Atlantic's study guides take educators and their students deeper into the story. Each guide provides a variety of discussion starters, activities, and a relevant contextual basis to immerse students in the world of the play before attending the show.
Rehearsal photos by Ahron R. Foster. Production photos by Monique Carboni.