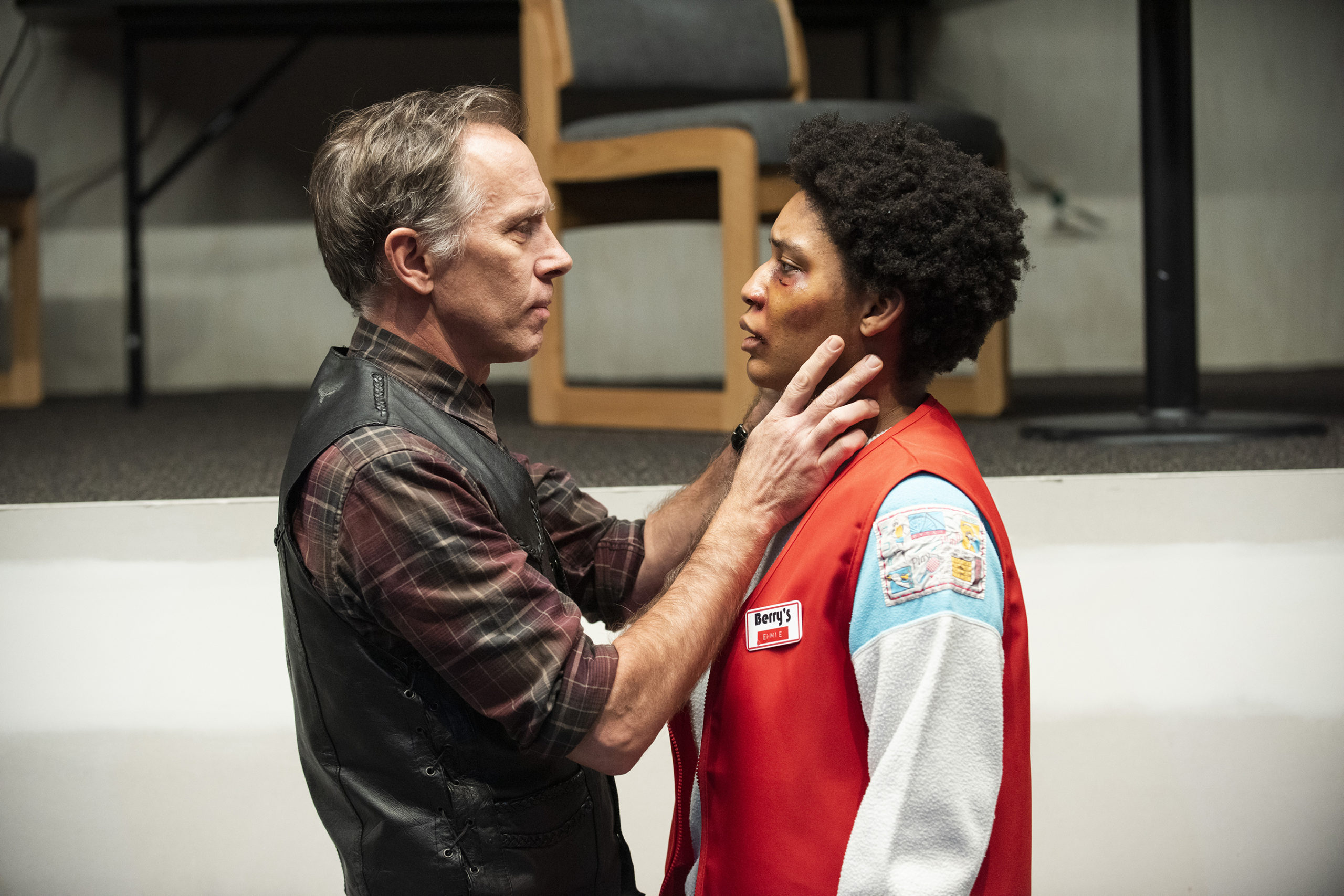 Paris
By Eboni Booth
Directed by Knud Adams
Atlantic Stage 2
January 8 – February 16, 2020
Paris is the Off-Broadway playwriting debut of acclaimed actor Eboni Booth (Dance Nation), directed by Knud Adams (Marie and Bruce).
More Info
Emmie is one of the only black people living in Paris, Vermont, and she desperately needs a job. When she is hired at Berry's, a store off the interstate selling everything from baby carrots to lawnmowers, she begins to understand a new kind of isolation. A play about invisibility, being underpaid, and how it feels to work on your feet for ten hours a day.
Running Time: Approximately 90 minutes with no intermission.
Paris is a recipient of the Edgerton Foundation New Play Award.
Following her Drama Desk Award-winning performance in Dance Nation, comes the Off-Broadway playwriting debut of actor/writer Eboni Booth!
Reviews
"Racism is a stealth force in Eboni Booth's astute & coolly observant new play. A solid addition to the genre of sociologically detailed working-class American dramas. Simple yet startling & directed with a very even hand by Knud Adams."
★★★★
"A remarkable new play! Part workplace comedy, part social thriller. Booth's deft & delicate hand cuts with slow deliberation until it reaches the bone."
"A fierce distillation of life under modern precarity. The chill of this show went so deep. The cast is perfect from stem to stern, all of them hilarious & dangerous."
"A lean & impressive debut with an outstanding cast! Each character is both sharply written & played. Paris will transport you to a place that comes to feel as intimate & epic as the city with which it shares its name."
"An excellent production."
★★★★
"Beguiling!"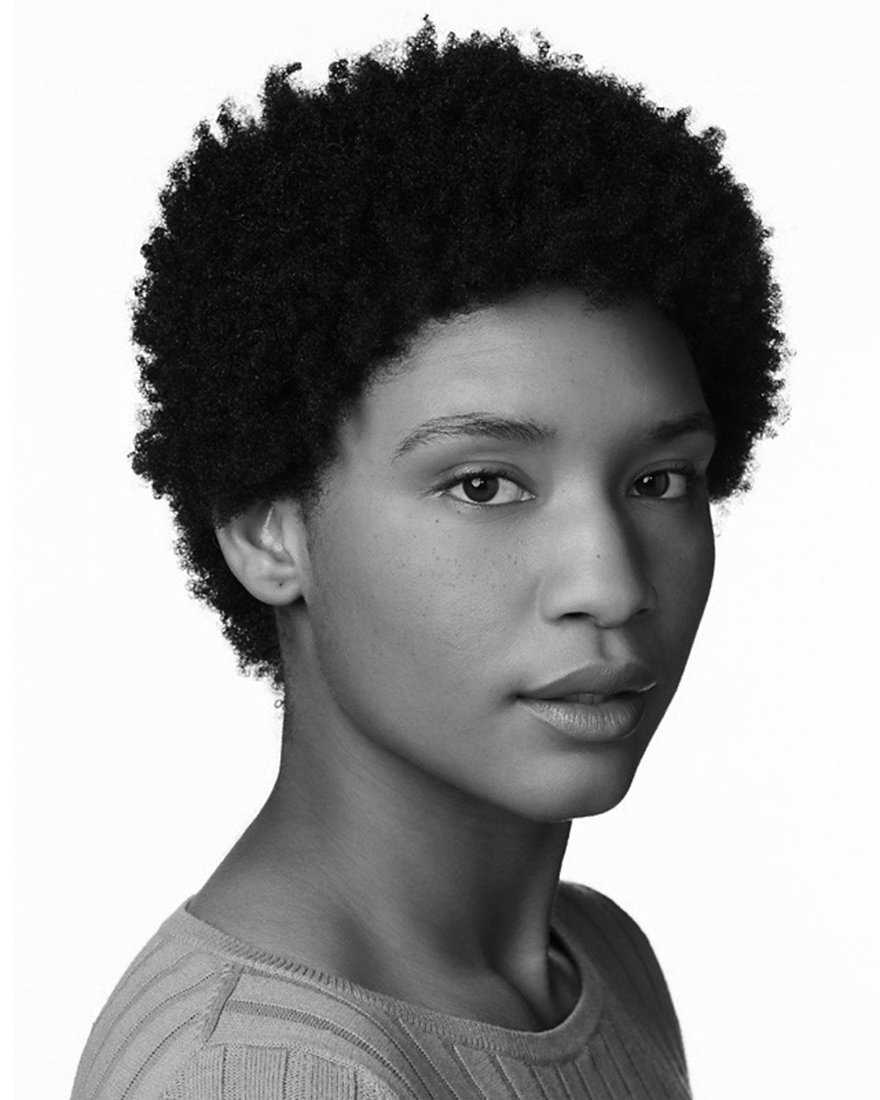 Jules Latimer
Emmie
JULES LATIMER. Off-Broadway Debut. Jules is in her final year at The Juilliard School. Some of her favorite roles have been Prospero in The Tempest, She in The Owl Answers, and Pumpkin in Paradise Blue. Regional credits include Eisa in Angela's Mixtape (Martha's Vineyard Playhouse) and Benvolio in Romeo and Juliet (Chautauqua Theatre Company). She would like to thank The Juilliard School (G45/G49) and the cast and creative of Paris. Thank you, James and Roger. Love you Momma, Dad, Jay, Braiden, and Sarin.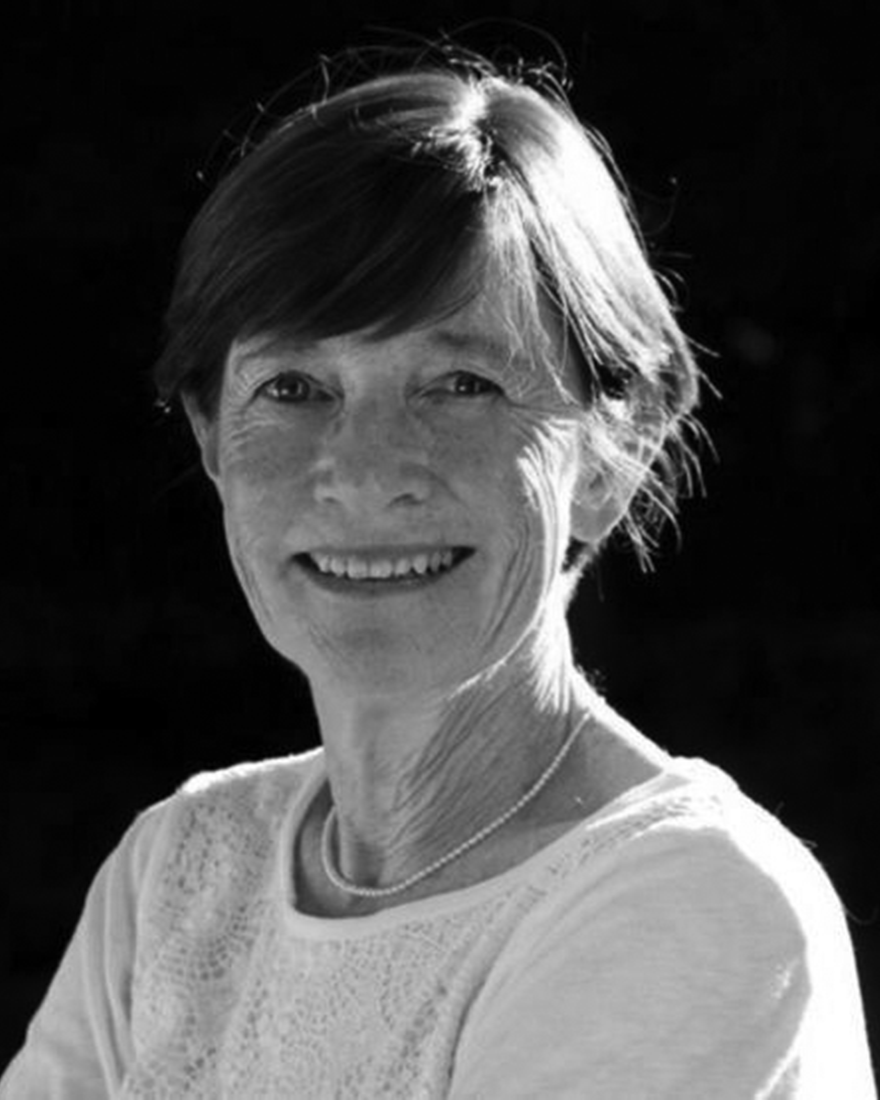 Ann McDonough
Wendy
ANN McDONOUGH. Broadway: The Ferryman. Lincoln Center: Admissions, Dinner at 8, Abe Lincoln in Illinois. Regional: A Doll's House Part 2 at George Street Playhouse, John at ACT in San Francisco, City of Conversation at Arena Stage in Washington, D.C., eleven productions at The Long Wharf Theater, seven plays by A.R. Gurney, including the premiere of The Dining Room at Playwrights Horizons. Other premieres: Uncommon Women and Others, Sister Mary Ignatius Explains it All For You. Film: Moonstruck, Six Degrees of Separation. TV: "All My Children," "Law and Order," "The Last O.G."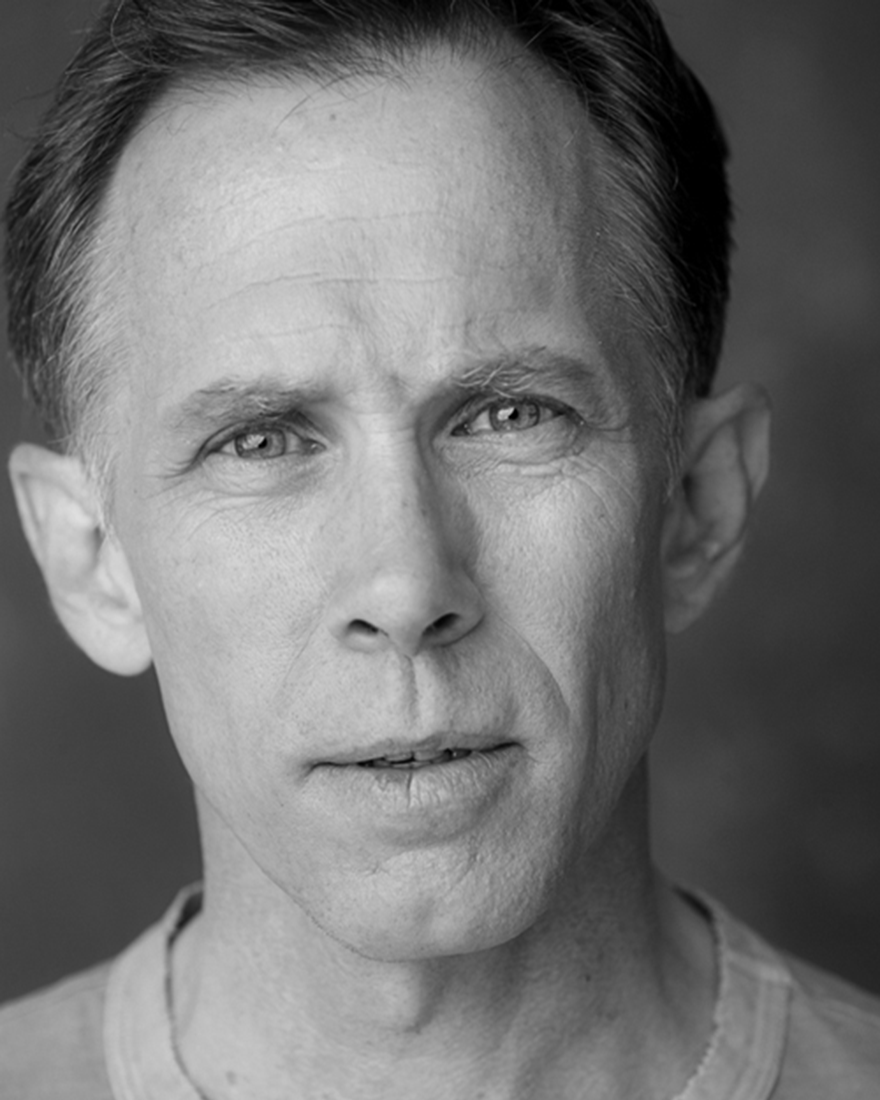 Bruce McKenzie
Carlisle
BRUCE McKENZIE. Broadway: The Farnsworth Invention. Selected Off-Broadway: 10 Out Of 12 (Soho Rep.); Big Love, Glory of the World (BAM Harvey); Stanley in Ivo van Hove's production of A Streetcar Named Desire (New York Theatre Workshop); most recently a solo performance of White Noise at NYU/Skirball directed by Daniel Fish (which premiered as Weisses Rauschen at Ruhrfestspiele Recklingshausen and later ran at Theatre Freiburg). Selected Regional Theatre: Three Sisters (Yale Rep); Polaroid Stories, Stage Manager in Our Town, title role in Hamlet (Actors Theatre of Louisville); Angelo in Measure For Measure, Iago in Othello (California Shakespeare Theatre); Krapp's Last Tape, Skin (Dallas Theatre Center); Big Love (Goodman Theatre); Wintertime, Current Nobody, Paris Comune (La Jolla Playhouse). Other leading roles at Berkeley Rep, Long Wharf Theatre, Huntington Theatre, Magic Theatre, Wilma Theatre. He is a co-founder of Sledgehammer Theatre in San Diego (Endgame, 7 Blowjobs, Drums In The Night, War To End War, Pre-Paradise Sorry Now, Hamlet, Terminal Hip).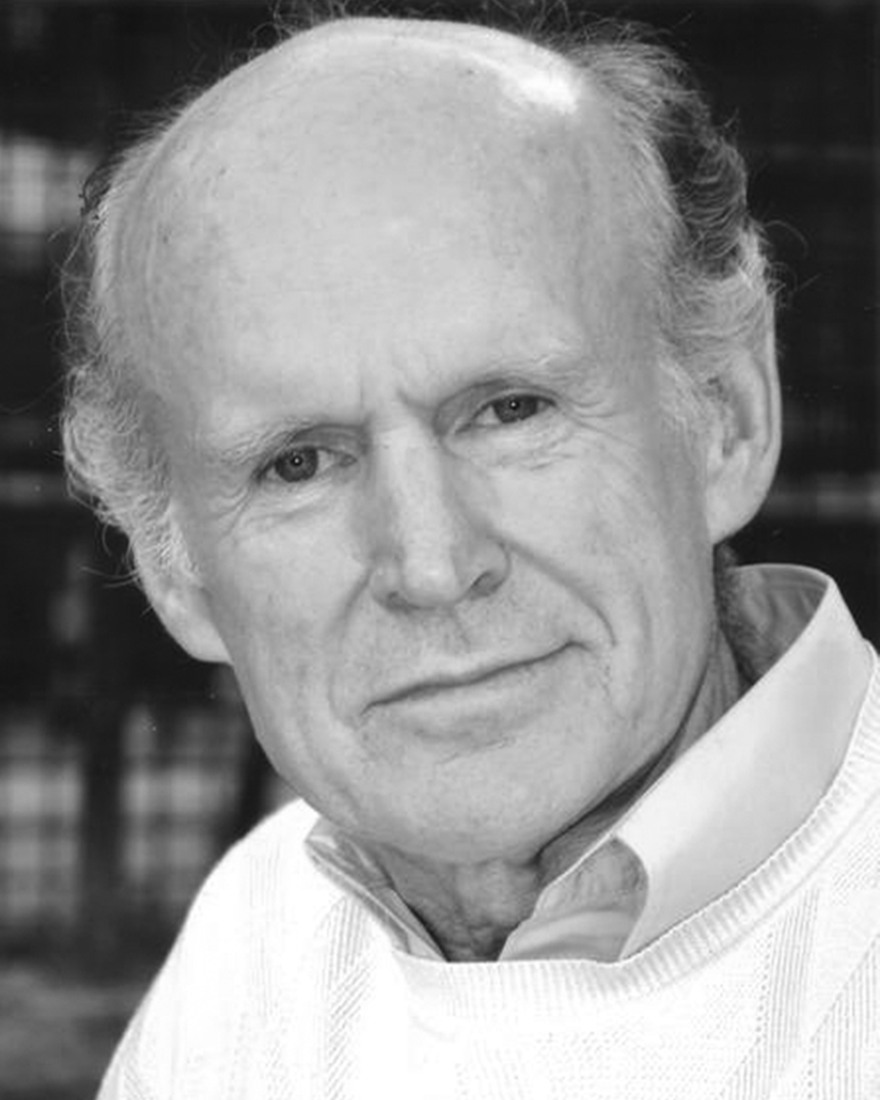 James Murtaugh
Dev
JAMES MURTAUGH. Broadway: Ah, Wilderness!; Philadelphia Here I Come; Two Shakespearean Actors. Off-Broadway includes Other People's Money, How The Other Half Loves, The Late Christopher Bean, The Jazz Singer, Long Island Sound, I Am a Man, The Secret Order, Lenin's Embalmers, Three Men On a Horse, The Runner Stumbles. Film: How to Lose a Guy in Ten Days, Everything's Fine, Invincible, I Don't Know How She Does It, Out of Time, Vanilla Sky, Night Falls on Manhattan, The Howling, Blue Thunder, All the President's Men, Private Parts, Last Days of Disco, The Rosary Murders, Two Weeks. Television: "Madam Secretary," "Blue Bloods," "The Blacklist," "Elementary," "The Good Wife," "30 Rock," "The Sopranos," all incarnations of "Law and Order," "The Water is Wide" (Hallmark), "100 Centre Street," "The Laramie Project" (HBO), "Feds," "Spin City," "Third Watch." James is a member of The Ensemble Studio Theatre.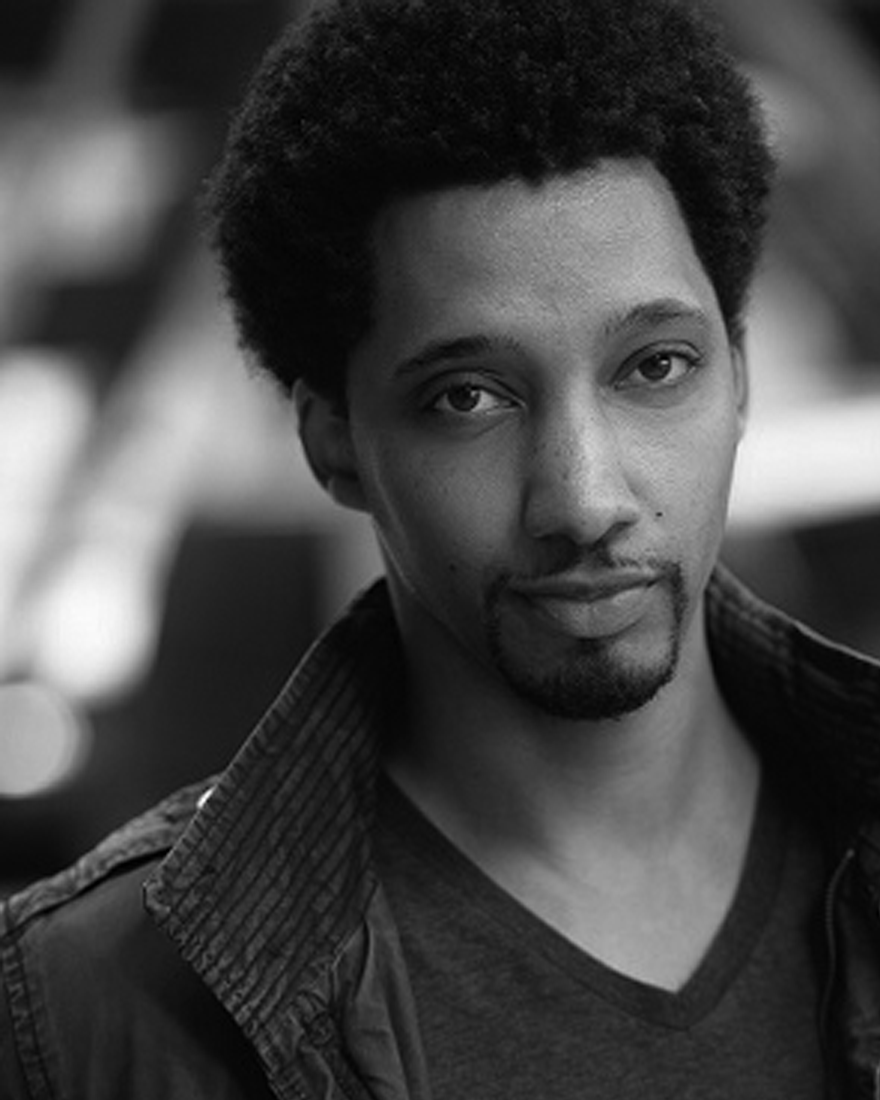 Eddie K. Robinson
Gar
EDDIE K. ROBINSON is grateful to be making his Atlantic Stage 2 debut. He recently starred Off-Broadway in the Barrow Group's world premiere production of Awake, by K. Lorell Manning. Film credits include: Happy Birthday To Me opposite Whoopi Goldberg (lead role); My Son. My Moon (lead role); Roxanne, Roxanne with Mahershala Ali. Eddie currently plays a guest recurring role on God Friended Me for CBS. Other TV credits: Jessica Jones (Netflix); Blindspot (NBC): Law & Order: SVU (NBC); Shades of Blue (NBC); The Rundown With Robin Thede (BET); Mozart In The Jungle (Amazon). Eddie has performed with The Negro Ensemble Company, The Nuyorican Poet's Café and New York Women in Film and Television's New Works Lab. Graduate of New York Conservatory for Dramatic Arts – School for Film and Television. Uprights Citizen Brigade, 2018 Diversity Scholarship winner. Thank you Mom, for being you.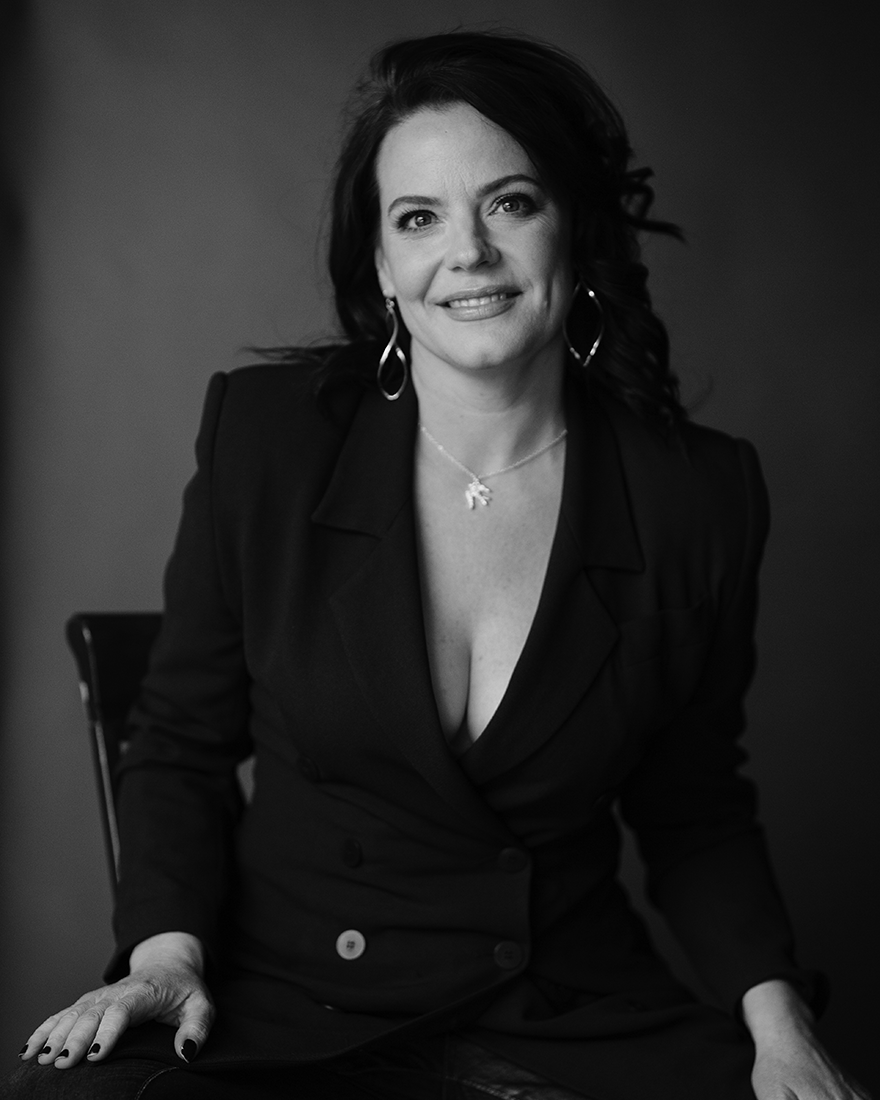 Danielle Skraastad
Maxine
DANIELLE SKRAASTAD is very happy to return to the Atlantic Stage 2 where she was last seen in PTP's production of Havel: The Passion of Thought. Also, on this same stage, many, many years ago, Danielle performed in Anon by Kate Robin and directed by Melissa Kievman. Recent Off-Broadway credits include Hurricane Diane at NYTW/ WP and not so recent credits include Lisa Kron's The Wake at The Public and Tony Kushner's iHo, which was a co-production between The Public and Signature. Danielle has been seen at Signature in The Moundbuilders and at Playwrights Horizons in The Pain and The Itch as well as The Architecture of Becoming at Women's Project. Select NY credits include Baby Screams Miracle at Clubbed Thumb and Lidless at Page 73.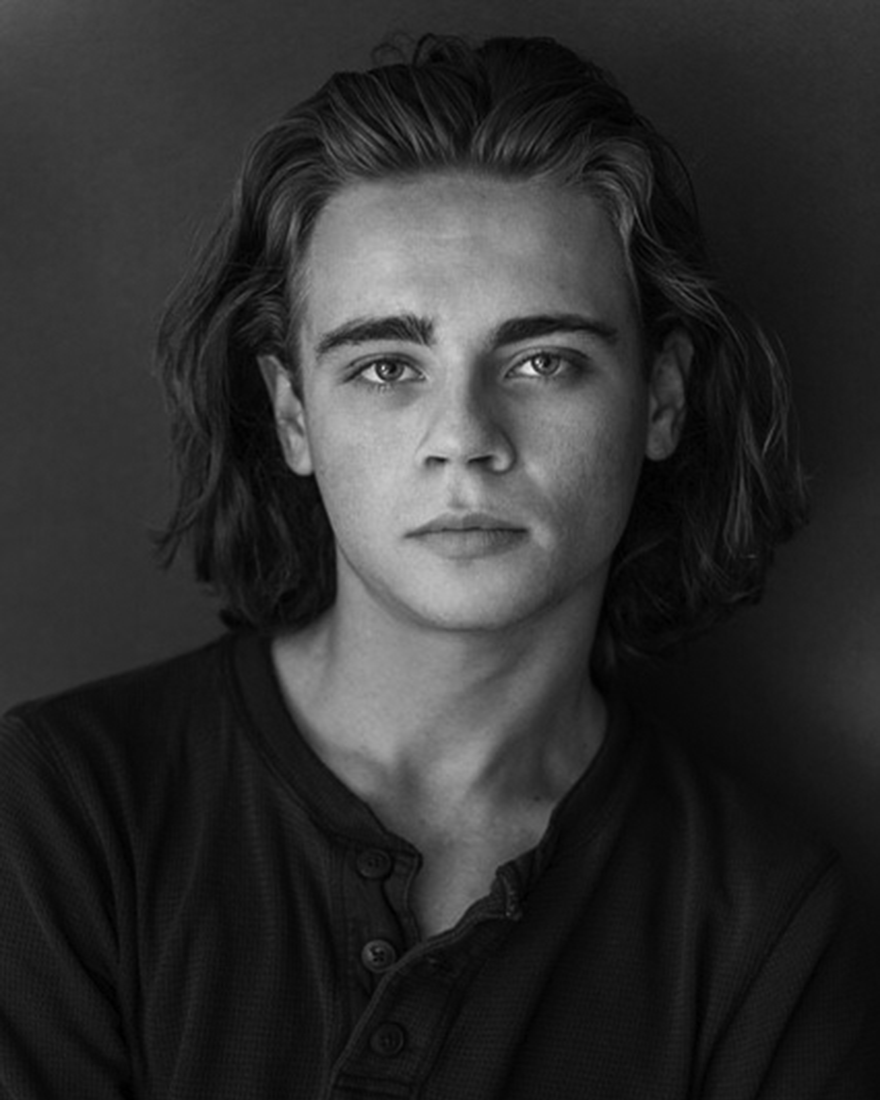 Christopher Dylan White
Logan
CHRISTOPHER DYLAN WHITE was last seen on stage in The Bridge Play at 59E59. Film credits include: Vox Lux, Boarding School, The Miseducation of Cameron Post (Grand Jury Prize, Sundance Film Festival 2018), First Reformed (2019 AFI Award, 2018 National Board of Review, 2018 Gotham Award), Freak Show, As You Are, The Invisible Worm, and Ace the Case. TV credits include: "Gotham," "The Perfect Murder," "Law & Order: SVU," and "The Blacklist." Christopher studies with Tony Greco in the basement of the Gene Frankel Theater.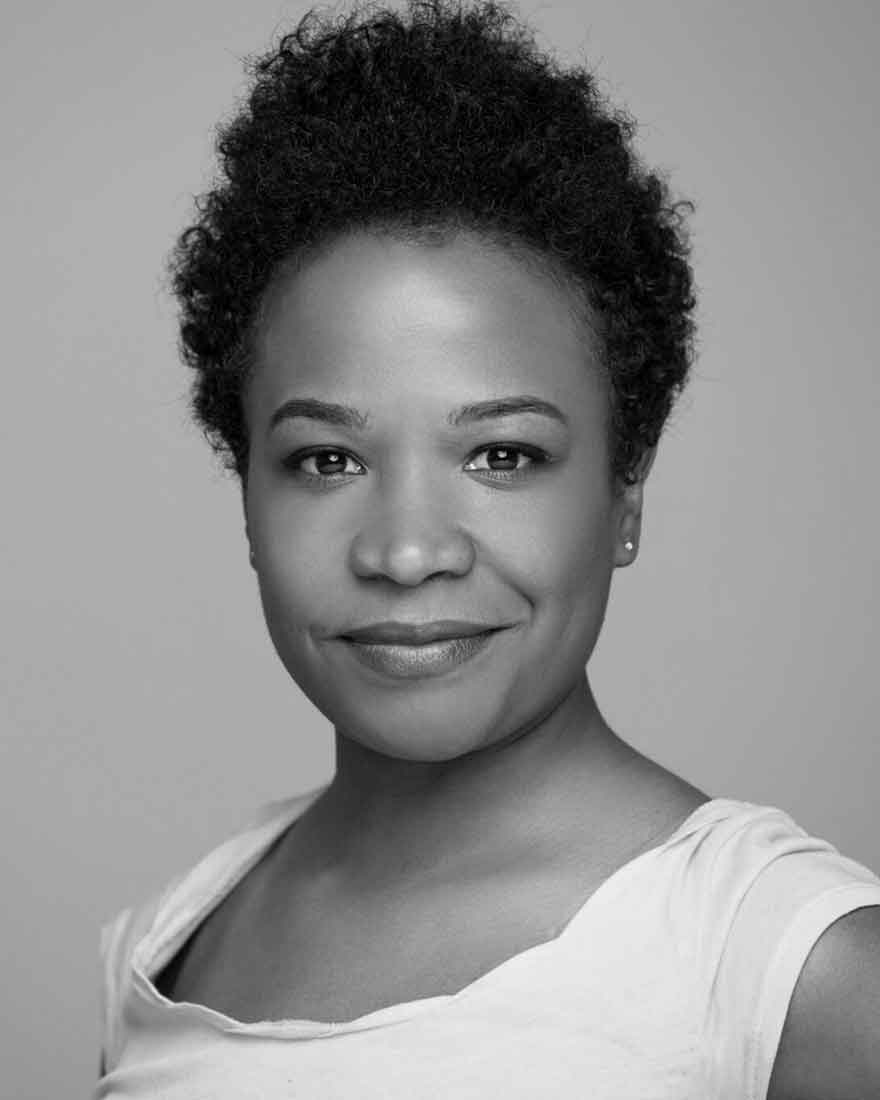 Eboni Booth
Playwright
EBONI BOOTH is a writer and actress from New York City, where she is currently a playwriting fellow at Juilliard. As an actress, she has appeared in productions at Playwrights Horizons, LCT3/Lincoln Center, Manhattan Theater Club, Page 73, Soho Rep., Atlantic Theater Company, and more. Her television appearances include "The Good Fight," "The Americans," "Instinct," "Show Me a Hero," and "Daredevil." Eboni is a current member of the WP Lab, an alumna of Clubbed Thumb's Emerging Writers Group, and a graduate of the University of Vermont.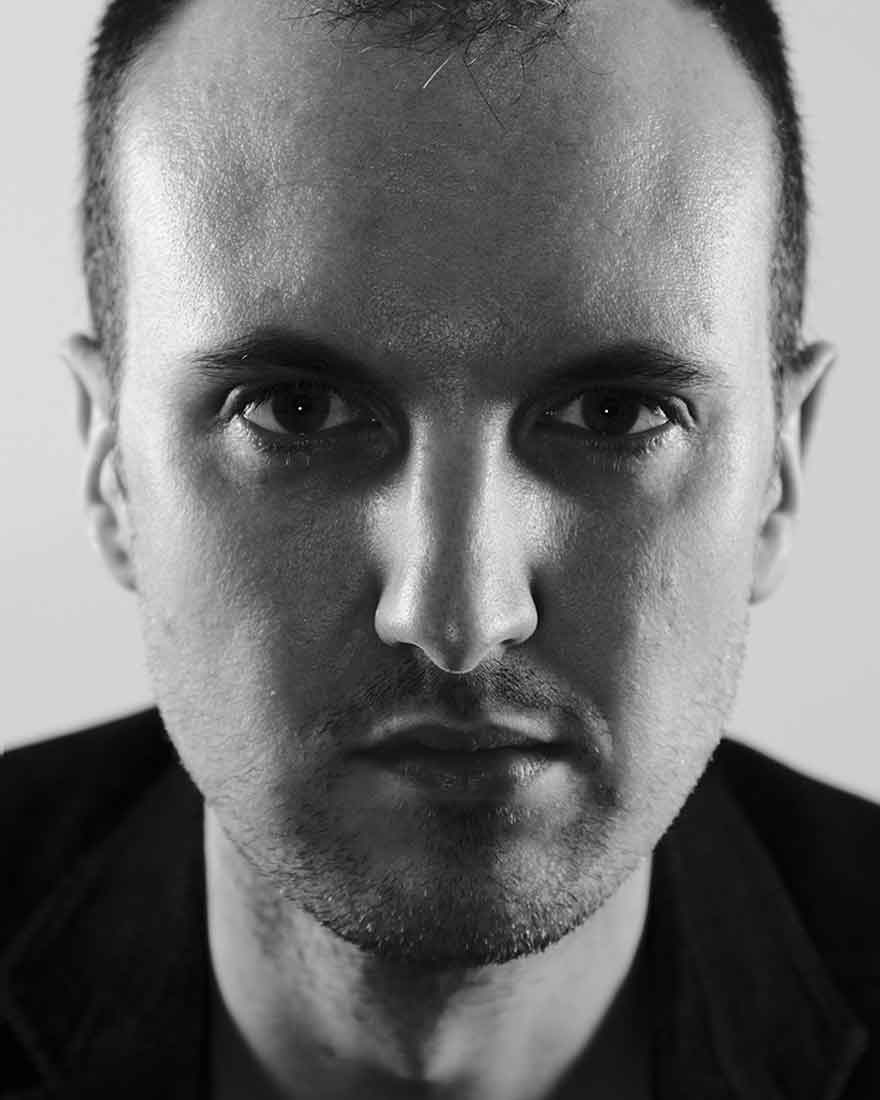 Knud Adams
Director
KNUD ADAMS is a director of challenging, artful new plays. Recent productions: Tin Cat Shoes (Trish Harnetiaux, Clubbed Thumb); Marie and Bruce (Wallace Shawn, JACK), Nylon (Sophia Alvarez, Theaterlab), Aloha, Aloha, or When I Was Queen (Eliza Bent, Abrons); The Workshop (Torrey Townsend, Soft Focus); Asshole (Justin Kuritzkes, JACK); Every Angel is Brutal (Julia Jarcho, Clubbed Thumb); Tom & Eliza (Celine Song, JACK); Snore (Max Posner, Juilliard); and Krazytown (Jenny Schwartz, NYU). He trained by assisting some of the nation's foremost theater practitioners, including Sarah Benson, Richard Foreman, Sam Gold, André Gregory, and Elizabeth LeCompte. Knud is an alumnus of the Drama League Next Stage Residency and Directing Fellowship, the Soho Rep. Writer/Director Lab, the Playwrights Horizons Directing Residency, and Kenyon College. His upcoming projects include new plays by Andy Bragen, Christopher Chen, Trish Harnetiaux, and Jiehae Park. knudadams.com David Zinn
Scenic Designer
DAVID ZINN. Broadway: sets and clothes for Choir Boy, The Boys in the Band, SpongeBob SquarePants, Fun Home; scenery for Torch Song and The Humans; clothes for A Doll's House, Part 2. Off-Broadway: scenery for Make Believe (Second Stage Theater); Hamlet, Troilus and Cressida (The Public Theater); Hir (Playwrights Horizons); clothes for Othello (NYTW); and sets/clothes for The Flick, Placebo, Completeness, and Circle Mirror Transformation (Playwrights Horizons). Regional: Old Globe, Berkeley Rep, ACT, Center Theatre Group, Intiman, Seattle Rep, Guthrie, Huntington, ART, Yale Rep. Arnulfo Maldonado
Costume Designer
ARNULFO MALDONADO. Off-Broadway: Fireflies (Atlantic); Power Strip, The Rolling Stone (Lincoln Center Theater); Sugar in Our Wounds (MTC, Lucille Lortel Award); School Girls…, Charm (MCC); one in two (The New Group); A Strange Loop, Dance Nation, Men on Boats (Playwrights Horizons); Usual Girls (Roundabout); The Underlying Chris (Second Stage); Fires in the Mirror (Signature). Regional: Alley Theatre, Berkeley Rep, Baltimore Center Stage, Center Theatre Group, Dallas Theater Center, Guthrie Theater, Humana Festival, Long Wharf Theatre, Old Globe, Steppenwolf Theatre, Two River Theater, Williamstown Theatre Festival. Tour: The Magnetic Fields: 50 Song Memoir (BAM Next Wave, International). Mr. Maldonado is a Clubbed Thumb Affiliated Artist, a recipient of a Princess Grace Fabergé Theater Award, and a multiple Henry Hewes Design nominee. Training: MFA NYU Tisch. arnulfomaldonado.com Oona Curley
Lighting Designer
OONA CURLEY is a New York-based lighting and set designer. Atlantic: The Homecoming Queen. Recent (NY): Dr. Ride's American Beach House (Ars Nova); Notes on My Mother's Decline (PlayCo); runboyrun & In Old Age (NYTW); Rinse, Repeat (Private Theatre); Underground Railroad Game (Ars Nova); Lunch Bunch (Clubbed Thumb); The Appointment (Lightning Rod Special) Macbeth in Stride (Public/UTR); Circus – Wandering City (BAM); Good Grief (Vineyard); Tin Cat Shoes (Clubbed Thumb). Recent (Regional): Indecent (Weston Playhouse), Much Ado About Nothing & Cymbeline (Hudson Valley Shakespeare), Nina Simone: Four Women (People's Light), Macbeth (Trinity Rep), Paradise Blue (Long Wharf), Far Away (Sharon Playhouse). oonacurley.com Fan Zhang
Sound Designer
FAN ZHANG. Her recent Off-Broadway credits include: Our Dear Dead Drug Lord (Second Stage Theater & Women's Project), Pumpgirl (Irish Rep), Suicide Forest (Ma-Yi), Molly Sweeney (Theatre Row), Round Table (59E59), Behind the Sheet (Ensemble Studio), The Trail of the Catonsville Nine (Transport Group), Scissoring (INTAR), Beautiful Day Without You (West End), Three Girls Never Learnt the Way Home (Cherry Lane), Tania In the Gateway Van (The Flea). Selected regional: Pipeline (Studio Theatre, D.C.), Yasmina's Necklace (Premiere Stages), Seven Guitars (Yale Rep), Redeem (Cincinnati Ballet), Revolutionist (Pittsburgh City Theatre), Red Maple (Capital Rep), Eclipsed (Milwaukee Rep). Training: MFA, Yale School of Drama. Trey Anastasio
Original Compositions
TREY ANASTASIO. Over the past three decades, composer/guitarist/vocalist Trey Anastasio has forged a multi-faceted career, winning acclaim in rock, classical and theatrical circles. He is a founding member of Phish, one of today's most successful and innovative rock bands. Anastasio has received GRAMMY® nominations for his recordings with Phish and for his solo work. He has performed his original compositions with numerous symphonies. J. Jared Janas
Wig, Hair, and Makeup Designer
J. JARED JANAS. Broadway: Jagged Little Pill, Frankie and Johnny in the Claire de Lune, Gettin' the Band Back Together, Bandstand, Indecent, Sunset Boulevard, The Visit, The Real Thing, Lady Day at Emerson's Bar & Grill, Motown, Peter and the Starcatcher, The Gershwins' Porgy and Bess, All about Me, and Next to Normal. Recent Off-Broadway & Regional: Sing Street (NYTW); Scotland, PA and Toni Stone (Roundabout); BLKS, The Light and Alice by Heart (MCC); Nantucket Sleigh Ride (Lincoln Center); Miss You Like Hell and The Low Road (Public Theater); The Amateurs (Vineyard Theatre); and Yours Unfaithfully (Mint Theatre, Drama Desk nomination). Henry Russell Bergstein
Casting
HENRY RUSSELL BERGSTEIN, CSA. Broadway: The Lyons. Off-Broadway: Do You Feel Anger?, Good Grief, The Amateurs, Harry Clarke, Gloria, Dot, Kid Victory, Somewhere Fun, The North Pool, Arlington, Outside People, Picked, Middletown, The Metal Children, Wig Out! (Vineyard Theatre); KPOP, Small Mouth Sounds, Dr. Ride's American Beach House, Natasha, Pierre, & The Great Comet Of 1812, The Wildness (Ars Nova); Octet (Signature); In the Green, Preludes (LCT3). Television: Comedy Central's "The Other Two," Showtime's "The Loudest Voice," HBO's "Succession," Amazon's "Mozart in the Jungle," and US Casting for "Black Mirror." Film: Saturday Church, Adam, It Felt Like Love, Grandma, Love After Love, How to Talk to Girls at Parties, Spider-Man: Homecoming (NY Casting). Also: "Homecoming The Podcast" S1-2. Kristy Bodall
Production Stage Manager
KRISTY BODALL is a NYC-based stage manager. Credits include: King Philip's Head is Still on That Pike Just Down the Road (Clubbed Thumb); Playing Hot (Pipeline); The Maturation of an Inconvenient Negro (Cherry Lane); Plano (Clubbed Thumb); The Elementary Spacetime Show (PHTS); Folk Wandering (Pipeline); Ghost Quartet (NYTW); Noise (PHTS); STREEPSHOW! (The Tank); Beardo (Pipeline); Buried Child (NYU Grad Acting/Design); Material Witness (La MaMa); When The Tanks Break (Drama League); The Exalted (BAM); The Gray Man (Pipeline); Together…in Honor of Life, Bull's Hollow (Ars Nova); Clown Bar (Pipeline). General Manager, Pipeline Theatre Company; BA, Dickinson College. Kacey Gritters
Assistant Stage Manager
KACEY GRITTERS. Atlantic Theater Company debut. Off-Broadway: NASSIM (Barrow Street Theatricals), Love's Labour's Lost (Shake & Bake), Sweeney Todd (Barrow Street Theatricals), Lonely Planet (Keen Company), Dot (Vineyard Theatre), The Pavilion (The Barrow Group). Regional: Working: A Musical (Berkshire Theatre Group); Other Desert Cities, Buddy: The Buddy Holly Story (Bucks County Playhouse & The Kimmel Center). International Tours: NASSIM (Nassim Soleimanpour Productions). National Tours: Henry & Mudge, Seussical, Skippyjon Jones; Snow What?! (TheaterworksUSA). Educational: Songs for a New World (Long Island University), Watson the Musical (King's Players). Special thanks to Karie and Hank.
Photos by Ahron R. Foster