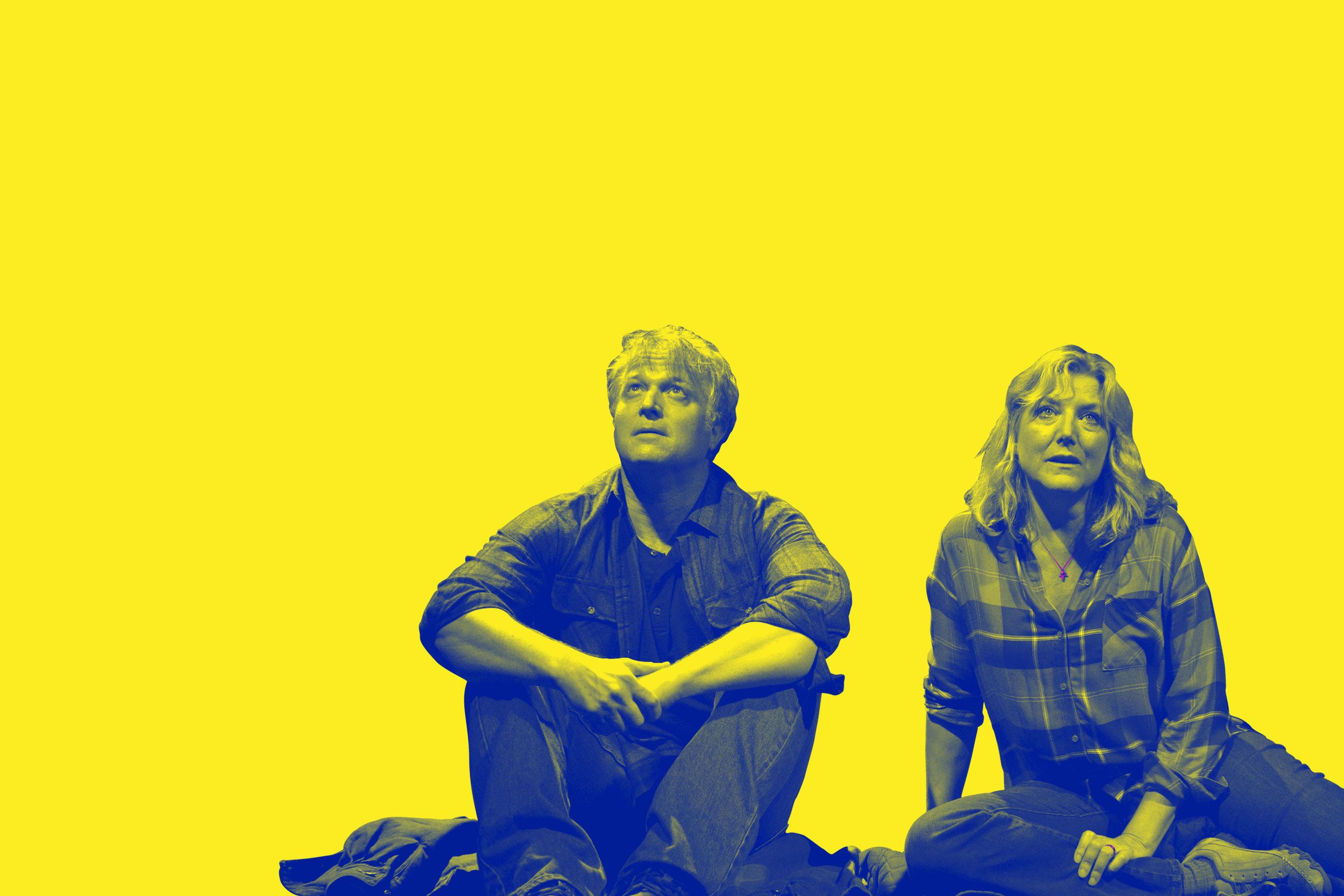 On the Shore of the Wide World
Written by Simon Stephens
Directed by Neil Pepe
Linda Gross Theater
August 23 – October 8, 2017
Atlantic is thrilled to welcome back Simon Stephens (Atlantic's Harper Regan, Bluebird, Broadway's The Curious Incident of the Dog in the Night-Time) with the New York debut of his Olivier Award-winning play.
More Info
In Simon Stephens' stunning play, something is about to happen that will change one family forever. Set over the course of nine months, On the Shore of the Wide World is about love, family, Roy Keane and the size of the galaxy.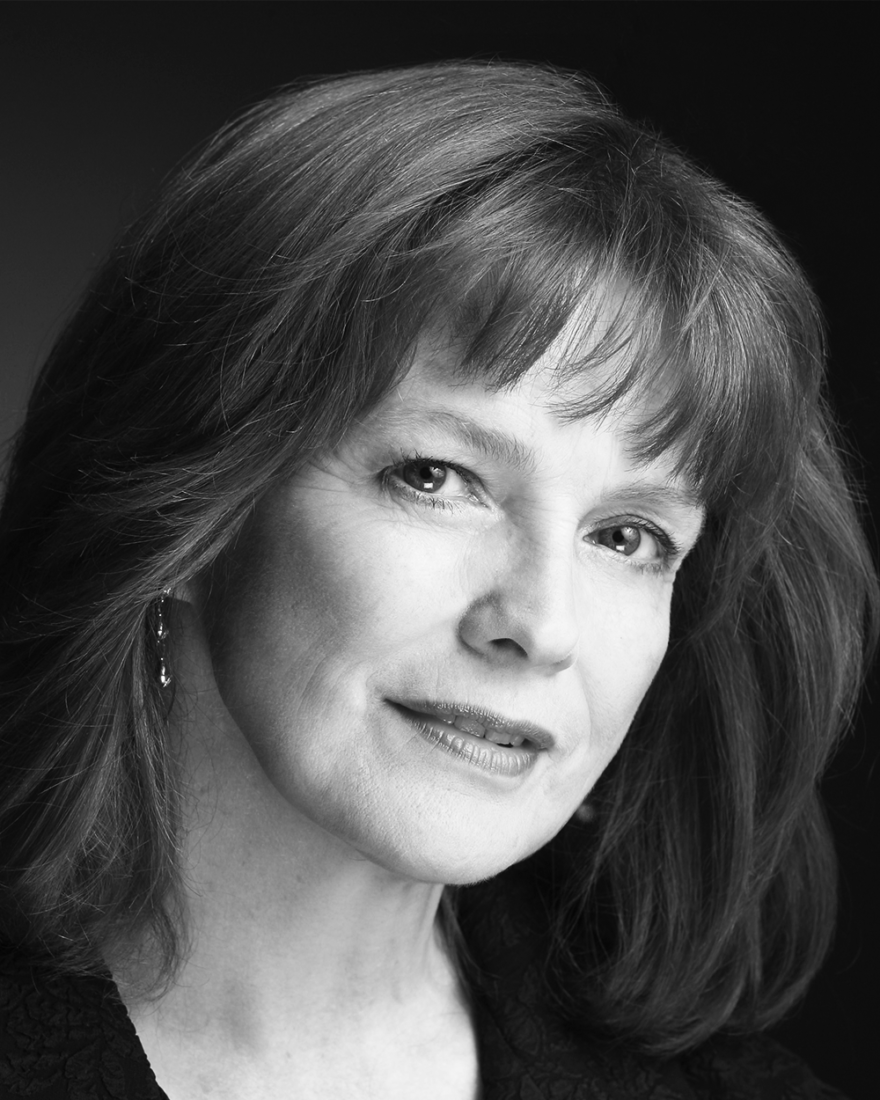 Blair Brown
Ellen Holmes
Blair Brown. Broadway: Copenhagen (Tony Award), James Joyce's The Dead, Cabaret, Arcadia, The Secret Rapture, The Threepenny Opera. Off Broadway: Nikolai and the Others (Lincoln Center), The Clean House (Lincoln Center), Humble Boy (MTC). Regional: The Tempest (as Prospera) (McCarter Theater), Camino Real (Williamstown Theater Festival), The Skin of our Teeth (Old Globe Theater), A Little Night Music (Kennedy Center), seasons at Stratford-Ontario and the Guthrie Theater. Film: Altered States, Continental Divide, Strapless, Stealing Home, A Flash of Green, Space Cowboys, Dogville. TV series: "Orange is the New Black," "Fringe," "The Days and Nights of Molly Dodd" (4 Emmy nominations). Directing: a feminine ending, Lovely Day, Rosemary and I. Narrator of more than 75 documentaries and audio books. Next seen this season on Broadway in Beau Willimon's The Parisian Woman.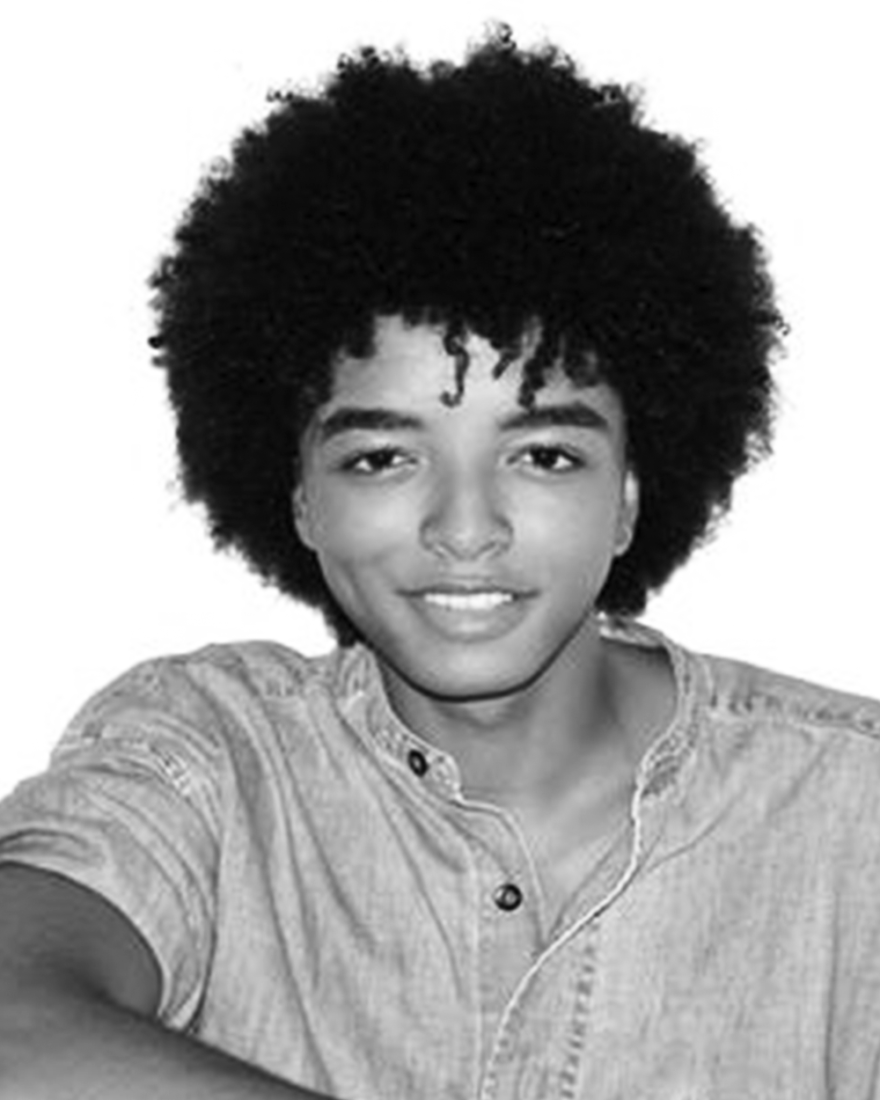 Odiseas Georgiadis
Paul Danzinger
Odiseas Georgiadis. Born Odiseas Gregory Georgiadis in West Africa to ​Ghanaian and Greek parents, Odiseas ​emigrated to Brooklyn​ w​hen he was six years old. He discovered his calling for performing at a young age; as a budding musician he drew inspiration from The Beatles, James Brown, Bob Marley, Ray Charles, Stevie Wonder etc. and started writing, singing, and recording his own music. Odiseas' acting career also started to take hold, leading to guest starring roles on ​TV series (​including CBS' "NYC 22" and "Blue Bloods"). ​​His film credits include a supporting role in​ the feature film​ All We Had, ​Katie Holmes' directorial debut​ (currently​ ​in release on Netflix​)​, and the upcoming The Post (aka Nor'easter) directed by Steven Spielberg, ​with Meryl Streep​ ​and Tom Hanks. ​Odiseas' personal motto is "Just believe it." Follow him on Instagram: @odiseasgg​.​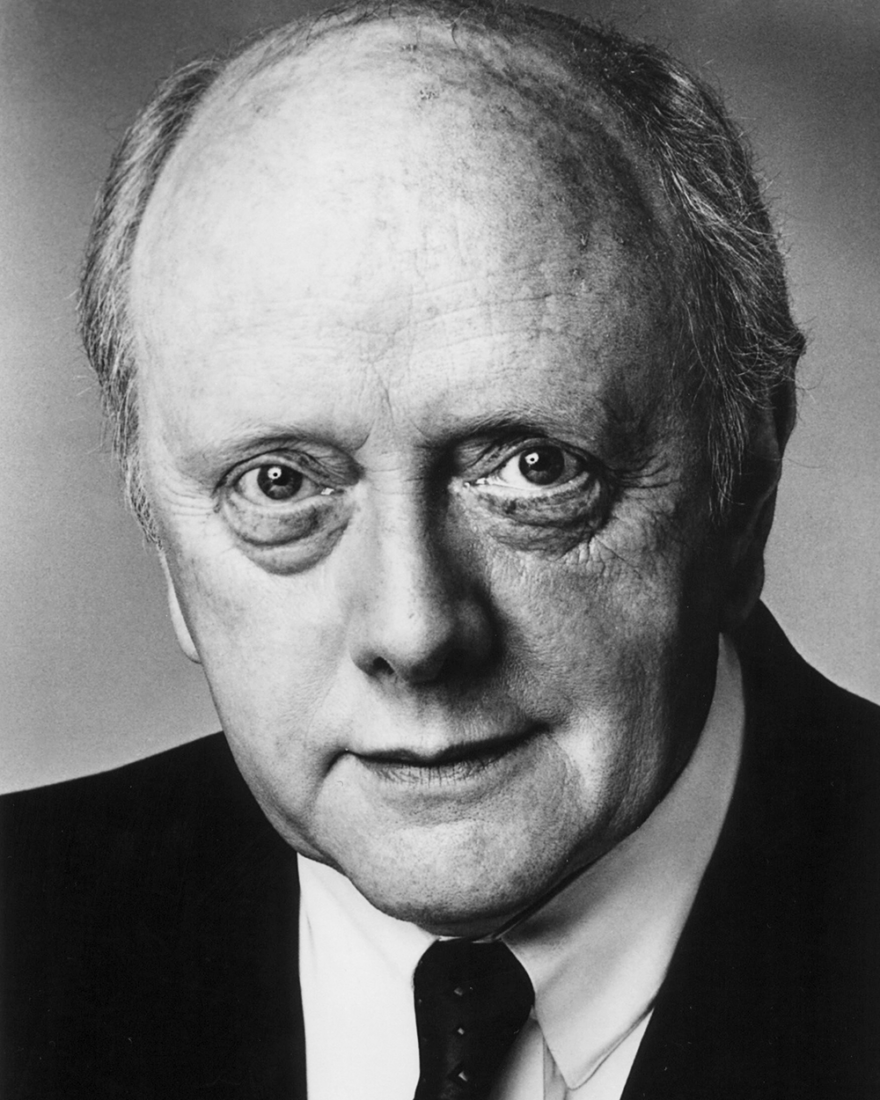 Peter Maloney
Charlie Holmes
Peter Maloney has appeared in 23 productions at the Atlantic. His performance as Shelley Levene in Mamet's Glengarry Glen Ross at the La Jolla Playhouse was critically acclaimed, and he received a Drama Desk nomination and the Richard Seff award for his characterization of Tony Reilly in John Patrick Shanley's Outside Mullingar on Broadway. Other Broadway credits: West Side Story, Hughie, Poor Murderer, Judgement at Nuremberg, Stanley, Carousel, Dinner at Eight, Arcadia, Abe Lincoln in Illinois, Six Degrees of Separation and Our Town (Lincoln Center Theatre). At the Irish Rep he was recently seen in The Quare Land and Conor McPherson's Port Authority. Film: 60 movies, including Boiler Room, Requiem for a Dream, K-Pax, A Little Romance, JFK, Washington Square and John Carpenter's The Thing. TV: "Crashing," "The Good Fight," "Gotham," "The Knick," Uncle Red on "Rescue Me." Writer: his memoir Who Does Little But Listen published in the Eugene O'Neill Review. His plays Leash and Witness (part of his Abu Ghraib Triptych), published in Best American Short Plays. Accident by Faber and Faber, others by Samuel French, Inc. He has directed over fifty professional productions (most recently Murray Schisgal's Existence).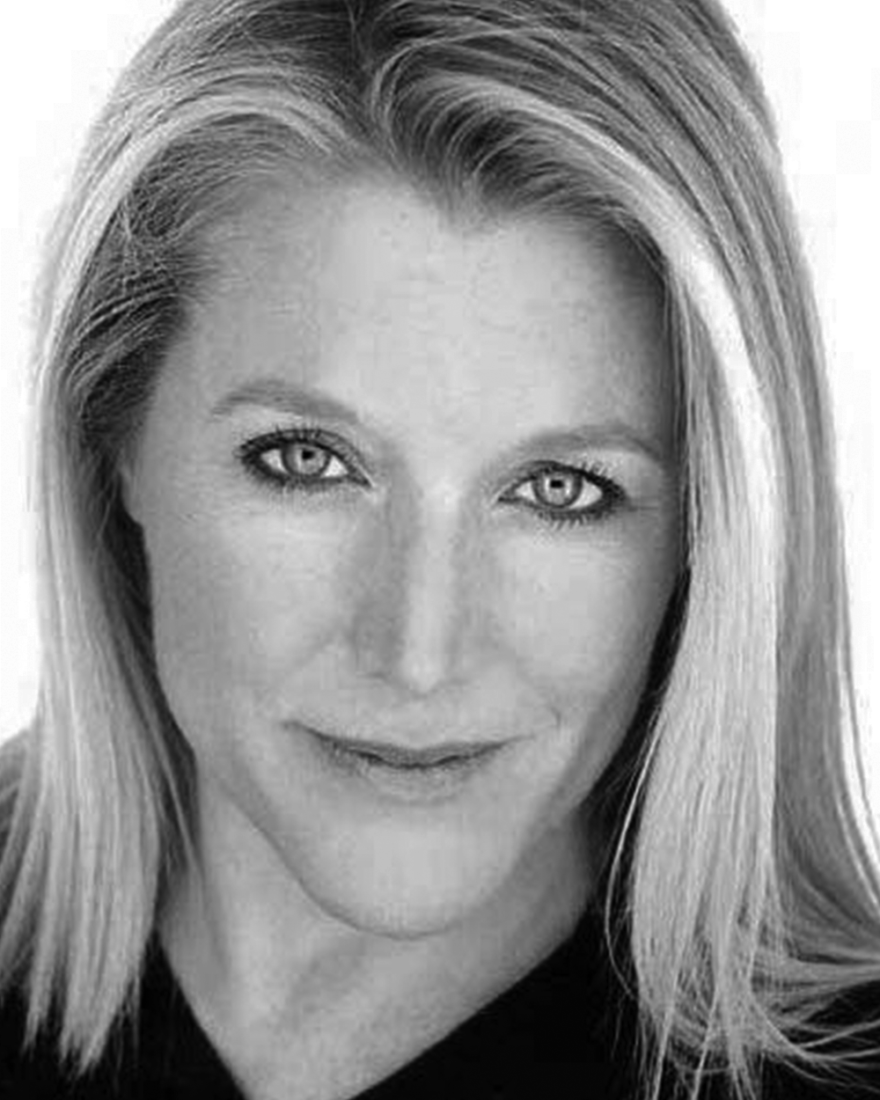 Mary McCann
Alice Holmes
Mary McCann is a founding member of Atlantic Theater Company. Mary played the roles of Harper in Harper Regan, and Claire opposite Simon Russell Beale in Bluebird both by Simon Stephens. Recent productions include: Our New Girl and Ghost Stories at Atlantic and Conor McPherson's The Weir at The Irish Repertory Theatre and God of Carnage at Shadowland Theatre. Atlantic productions include Ethan Coen's Almost An Evening and Offices, Body Awareness, Spring Awakening, The Cherry Orchard, The Night Heron, This Thing of Darkness, The Beginning of August, The Water Engine and more. Broadway: The Old Neighborhood, Our Town, Search and Destroy. Other: Oleanna (Orpheum Theater); Uncommon Women and Others (Second Stage); Boys' Life (Lincoln Center). Film and TV include: Can You Ever Forgive Me (upcoming), Caught, What If…?, Brightest Star, Phil Spector, The Green, Little Children, House of the Devil, Choke, The Spanish Prisoner. Television: "Boardwalk Empire," "Law and Order SVU," (recurring) "The Blacklist," "Person of Interest," "A Gifted Man," "Mercy," "The Unit," "Law & Order," "Law & Order Criminal Intent," "Cashmere Mafia," " "Sex and the City," "Sports Night," "ER," "Door to Door" and more.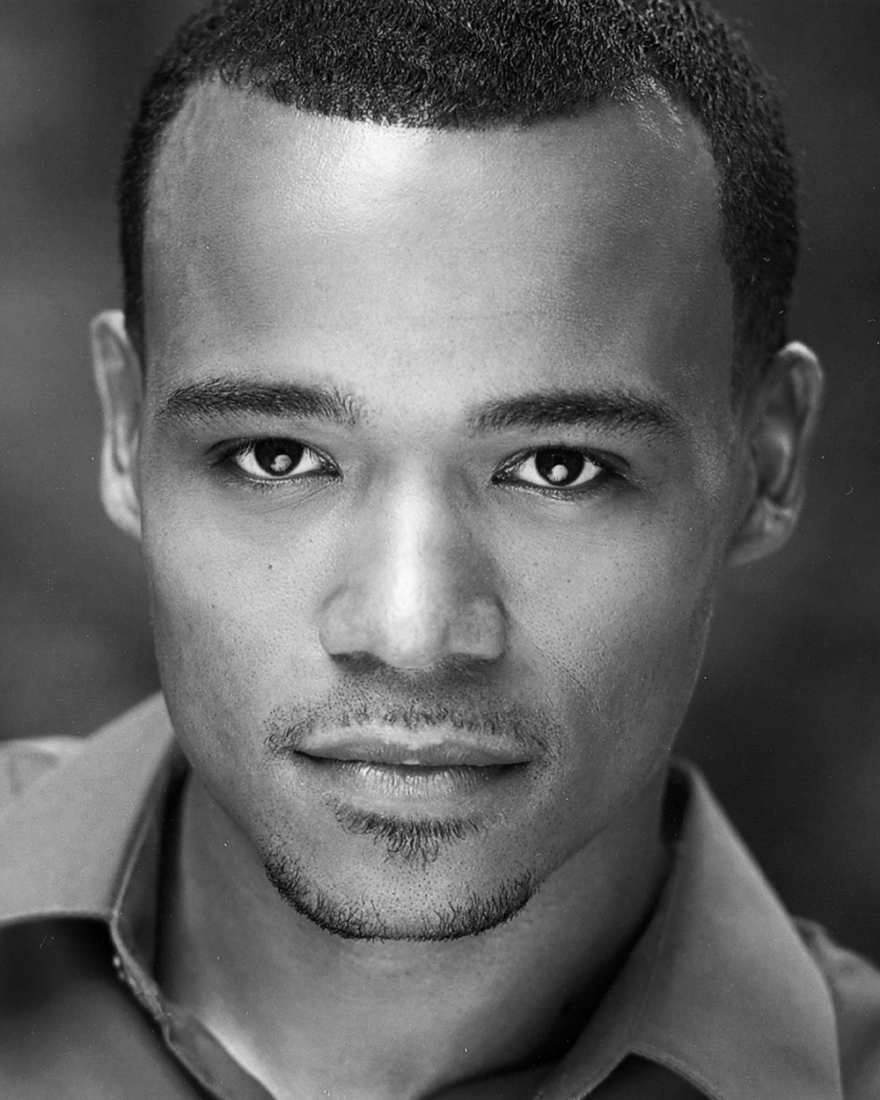 LeRoy McClain
John Robinson
LeRoy McClain. Broadway: Cymbeline, The History Boys. Off-Broadway: Plenty, Othello, The Good Negro, Milk Like Sugar, Born Bad, Measure for Measure, Oroonoko, Bengal Tiger at the Baghdad Zoo, Huck and Holden, In Search of Stanley Hammer, others. Regional/International: Where Storms Are Born, Hamlet (title role), The Piano Lesson, A Raisin in the Sun, The Convert, Othello, Blue/Orange, Some Brighter Distance, Twelfth Night, Safe House, Partners, Nora, Antony & Cleopatra, The Whipping Man, Clybourne Park, Elmina's Kitchen, Trouble in Mind, Rough Crossing, Richard II, The Comedy of Errors, As You Like It, others. Film/Television: The Adjustment Bureau, The Happy Sad, After, The Stage, "Elementary," "The Good Fight," "Madam Secretary," "Rubicon," "Law & Order: Criminal Intent," others. M.F.A.,Yale School of Drama, National Theatre of Great Britain.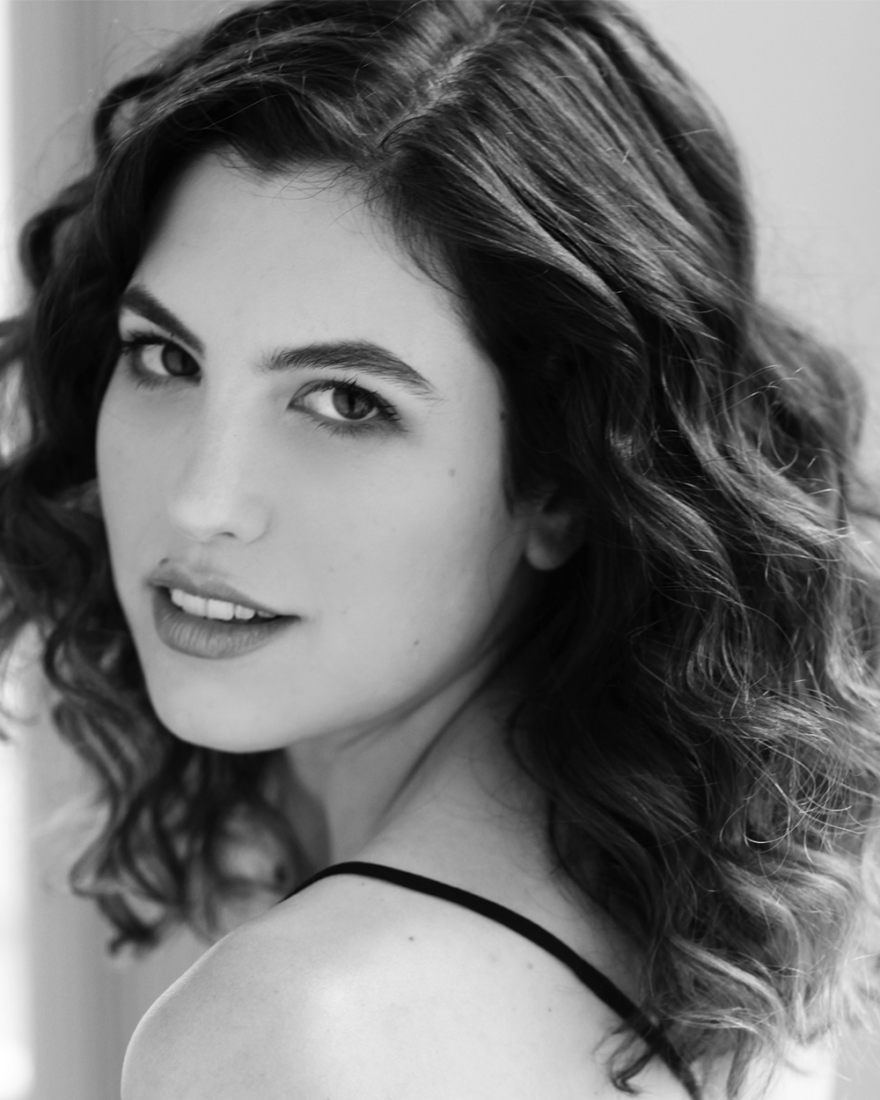 Tedra Millan
Sarah Black
Tedra Millan just closed her first run on Broadway as "Daphne Stillington," opposite Kevin Kline, in Present Laughter. She recently played "Laurel" in The Chalk Garden with Angela Lansbury in a benefit reading for The Acting Company. Previous credits include "#46" in The Wolves (Obie & Drama Desk Awards for Best Ensemble) at NYSAF's Powerhouse Theater and the Duke on 42nd Street with an upcoming remount at Lincoln Center's Mitzi Newhouse Theater, and "Rose" (u/s) in The Flick at the Barrow Street Theatre. Tedra was a member of The Bats at The Flea Theatre under Jim Simpson and is a founding member of Ducdame Ensemble. MA: LAMDA, BFA: University of Michigan. Thanks to Saamer, family, friends, team, Neil, Simon, and to everyone at Atlantic Theater Company. And to Roy Keane.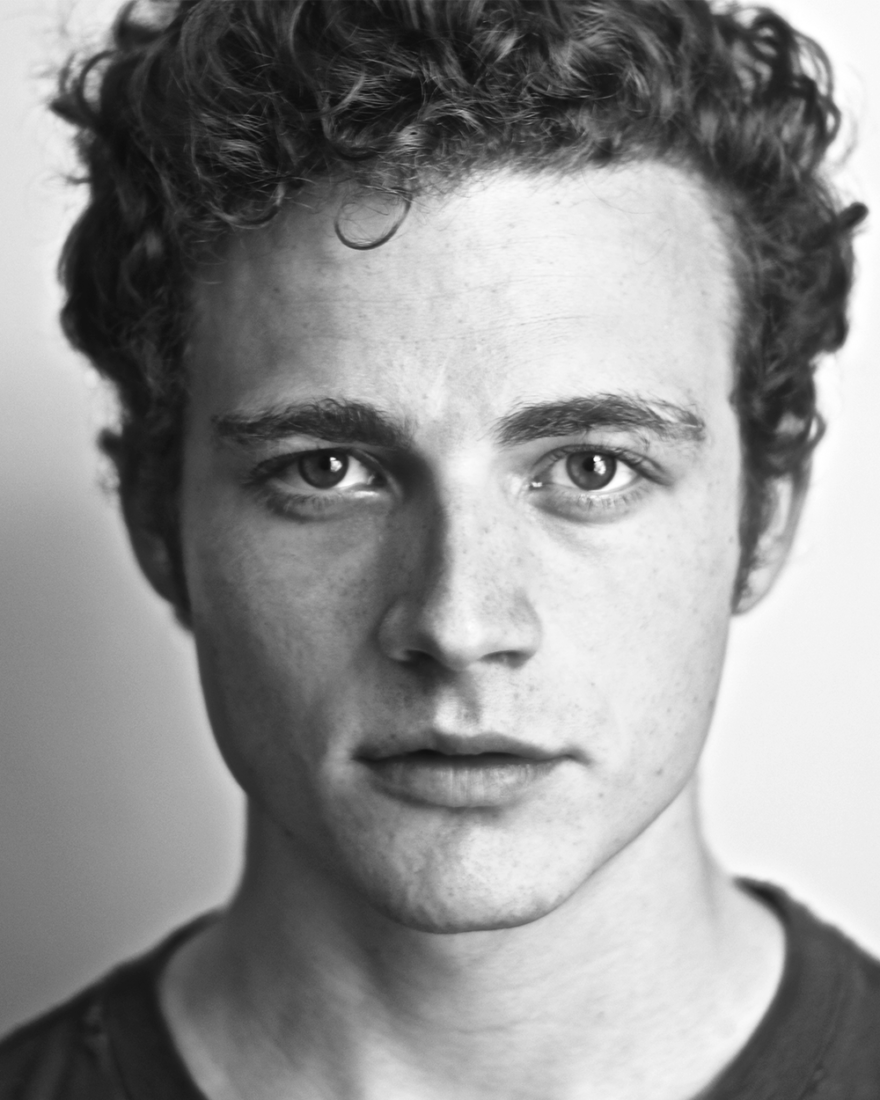 Ben Rosenfield
Alex Holmes
Ben Rosenfield can currently be seen in David Lynch's "Twin Peaks" revival for Showtime. He most recently co-starred in the film Person To Person opposite Tavi Gevinson, and in Oscar-nominated writer and producer James Schamus's directorial debut, Indignation. Ben's other feature credits include Hannah Fidell's 6 Years opposite Taissa Farmiga, JC Chandor's A Most Violent Year with Oscar Isaac and, Woody Allen's Irrational Man opposite Emma Stone and Joaquin Phoenix. He was among the leads of Martin Scorsese's "Boardwalk Empire" on HBO. On stage, Ben most recently appeared opposite Amy Ryan in Roundabout's Love Love Love directed by Michael Mayer, and in the controversial The Nether for MCC Theater. Ben is honored to return to the Atlantic Theater Company where he launched his career opposite Carey Mulligan in the stage adaptation of Ingmar Bergman's Through a Glass Darkly, directed by David Leveaux.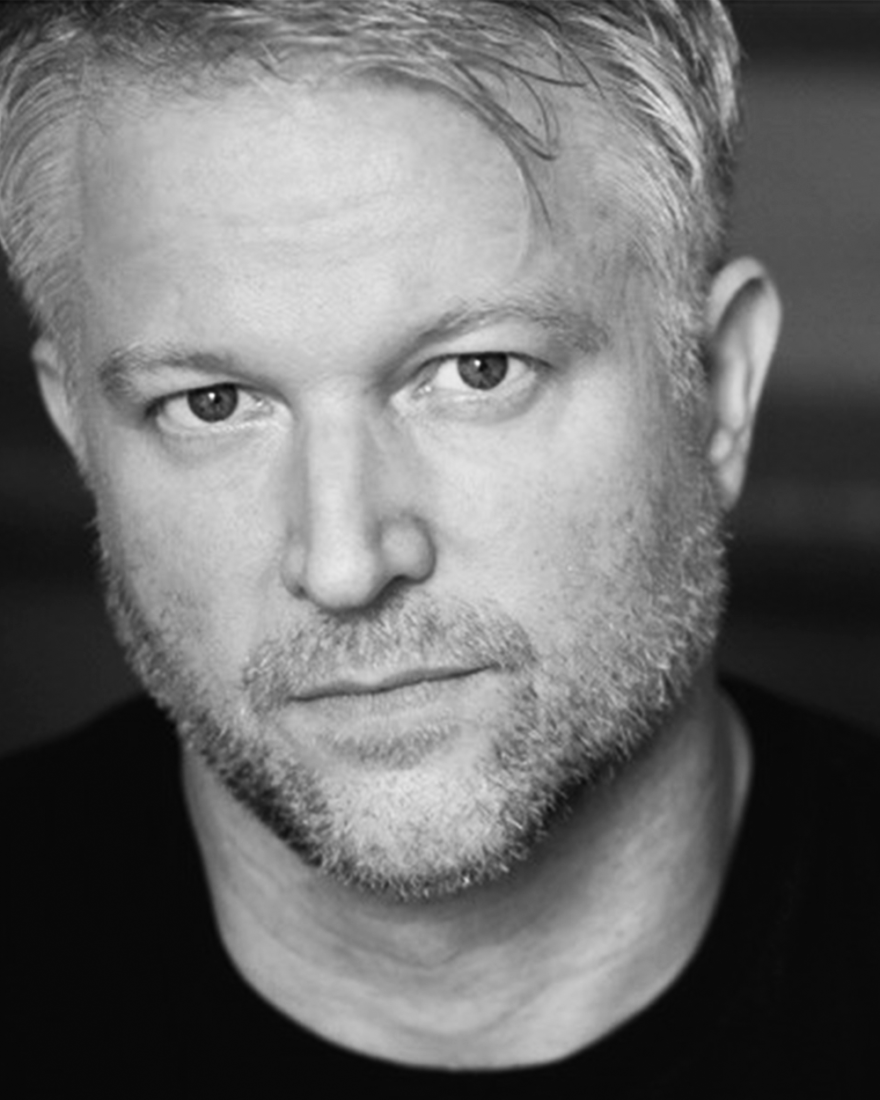 C.J. Wilson
Peter Holmes
C.J. Wilson. Atlantic Theater Company: Hold On To Me Darling (Lucille Lortel Nom.), Dying for It, Our New Girl, Offices, The Voysey Inheritance. Broadway: Bronx Bombers, The Big Knife, A Steady Rain, Festen, Henry IV, Long Day's Journey Into Night, The Best Man. Off-Broadway: Bronx Bombers, Happy Now? (Lucille Lortel nom., Primary Stages); Medieval Play, The Lady from Dubuque (Signature); All-American (LCT 3); Race (CSC); Home of the Brave (Jewish Rep); Stop Kiss, The Merry Wives of Windsor (Public). Regional: Berkshire Theatre Group, Old Globe, Williamstown Theatre Festival, Wilma, McCarter, ACT in Seattle, Hartford Stage, Chautauqua, Shakespeare Theatre Stage, Acting Co. Film: Manchester by the Sea, Demolition, Easy Living, The Intern. Upcoming: A Vigilante. Television: "The Sinner," "Homeland," " The Characters," "House of Cards," "The Following," "The Sound of Music Live!," "Blue Bloods," "L&O," "L&O: SVU," "L&O: CI," "The Americans," "Onion Sportsdome," "Brotherhood," "Without a Trace," "Pan Am," "Third Watch," "Amsterdam," "Ed." Fox Fellow.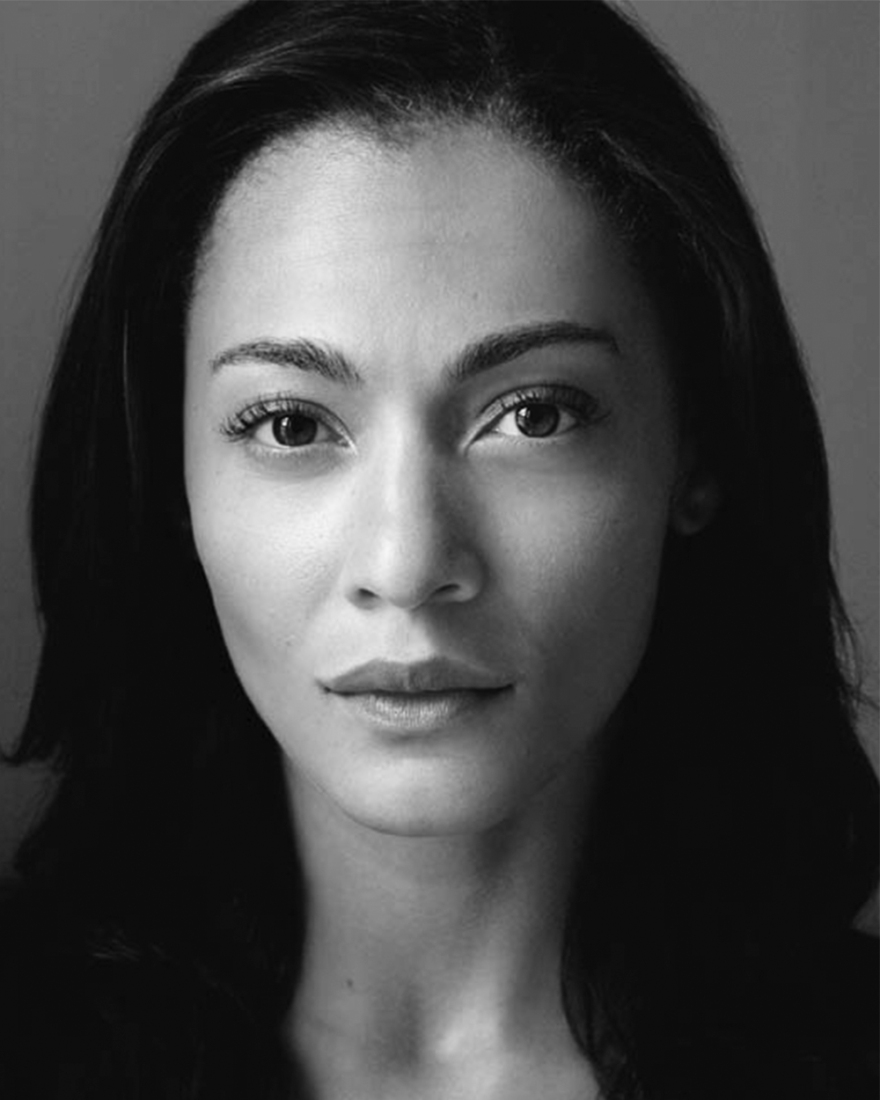 Amelia Workman
Susan Reynolds
Amelia Workman. Company member of The New Museum's pop up repertory company X-ID; Susan Lori Parks's The Death Of The Last Black Man In The Whole Entire World (Signature); Leslye Headland's The Layover (Second Stage); Laura Jacqmin's Residence (Humana Festival); Philip Ridley's Tender Napalm (59E59); By The Way Meet Vera Stark(Goodman Theatre); Natasha, Pierre and the Great Comet of 1812 (Ars Nova). Original company and international touring company of Young Jean Lee's The Shipment. Frequent developer of new works at New Dramatists, Playwrights Horizons and Yale Rep. Recipient of Charles Bowden Award from New Dramatists 2016. Graduate of Fordham University.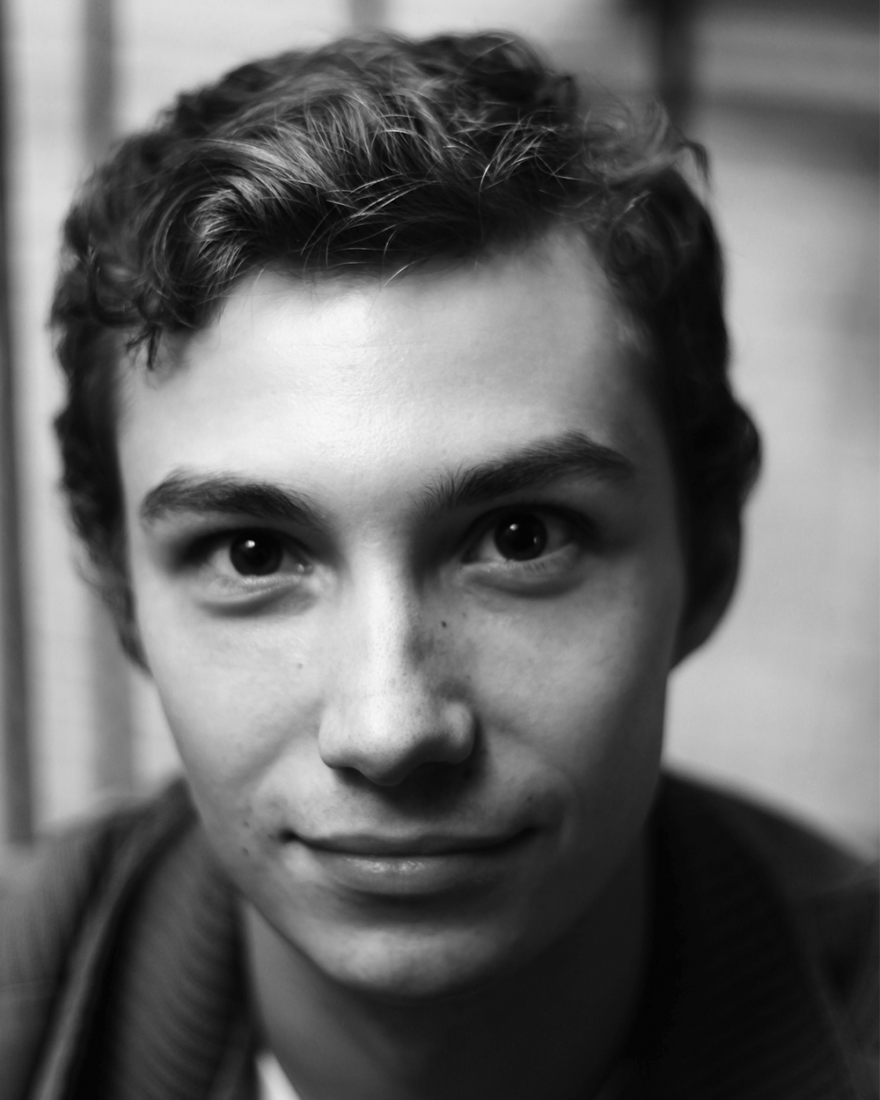 Wesley Zurick
Christopher Holmes
Wesley Zurick is thrilled to be making his debut on the Atlantic mainstage. New York: Big Green Theatre 7.0 (Bushwick Starr), Bible Stories! (Atlantic Farm Team), The Lightning Thief (Theatreworks USA), The Velveteen Rabbit, Camp Kappawanna, Mr. Chickee's Funny Money (Atlantic Theater Company), Boats And (Ars Nova ANT Fest), Welcome to the Jungle (Living Record Collection), I's Twinkle (Pipeline Theatre Company). Regional: The Trestle at Pope Lick Creek (Playhouse on Park), Ace (Playhouse in the Park). Wesley is also a playwright and composer whose work has been produced by The Atlantic Farm Team, Ape` Shakespeare, The Bushwick Starr, The Bowery Poetry Club, Judson Memorial Church, The Cincinnati Fringe Festival, The Joust Theatre Company and The Rescignos.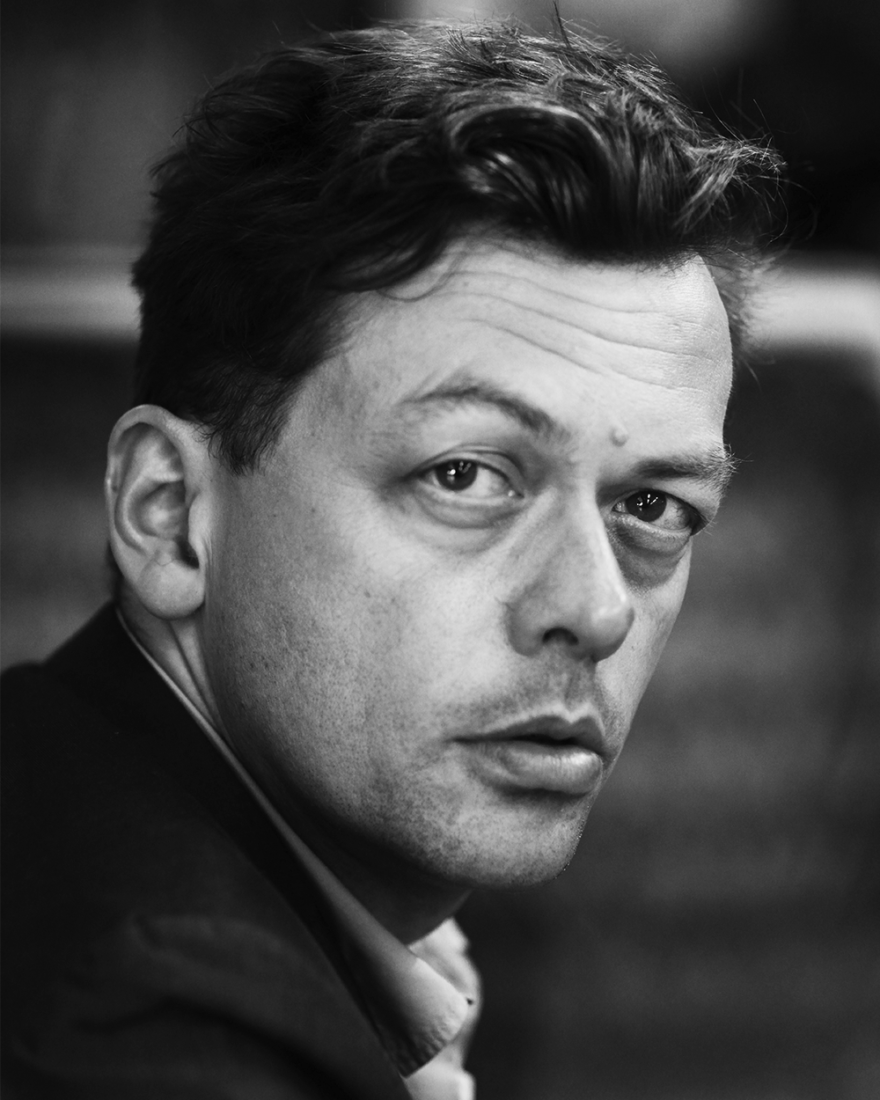 Simon Stephens
Playwright
Simon Stephens is an award-winning playwright. His early work at the Royal Court includes Bluebird (1998); Herons (2001), Country Music(2004) and Motortown (2006). In 2008 his play Harper Regan opened at the National Theatre, and Sea Wall, starring Andrew Scott, played at the Bush. Simon then had success with his plays Pornography (Deutsches Schauspielhaus, Hanover, 2007 and Edinburgh Festival / Birmingham Rep, 2008 and Tricycle Theatre, 2009) and Punk Rock (Lyric Hammersmith / Manchester Royal Exchange, 2009) which won the 2009 Manchester Evening News Award for Best Production. In 2011, I Am the Wind, an adaptation from Jon Fosse's original, opened at the Young Vic. 2012 saw Three Kingdoms performed in London, Tallinn and Munich, Morning at the Lyric Theatre, and a new version of Ibsen's A Doll's House at the Young Vic which subsequently transferred to the Duke of York's Theatre in 2013. His adaption of Mark Haddon's novel The Curious Incident of the Dog in the Night-Time won the Oliver and Tony Awards for Best New Play (National Theatre, 2012; Apollo Theatre, 2013; Gielgud, 2014 – present; Barrymore Theatre in Broadway, 2015). In 2014 Simon premiered Carmen Disruption at Deutsches Schauspielhaus in Hamburg, which transferred to the Almeida Theatre in London in 2015, and Birdland at the Royal Court. His adaptation of Chekhov's The Cherry Orchard also opened at the Young Vic in 2014. In 2015, Heisenberg opened at MTC in New York and transferred to the Friedman in 2016; The Funfair, Simon's new version of Ödön von Horváth's Kasimir and Karoline, opened at Home Theatre in Manchester; and Song From Far Away, directed by award-winning Belgian director Ivo van Hove, received its UK premiere at the Young Vic. His version of Brecht and Weill's The Threepenny Opera opened at the National in May 2016. In 2017 Nuclear War opens at the Royal Court, his English language version of Obsession opens at the Barbican, Fatherland opens at the Royal Exchange Manchester, and his new adaptation of The Seagull comes to the Lyric Hammersmith. Simon also writes for radio; plays include Five Letters Home to Elizabeth (2001) and Digging (2003), both BBC, Radio4. Simon's screenwriting includes a two-part serial Dive (with Dominic Savage) for Granada / BBC (2009), a short film adaptation of Pornography for Coming Up: Channel 4 (2009) and Cargese for Sprout Pictures (Sky Arts, 2013). Other awards include the 2001 Pearson Award for Best Play for Port and the 2005 Olivier Award for Best New Play for On the Shore of the Wide World. Simon has won the Theater Heute's Award for Motortown in 2007, Pornographyin 2008 and Wastwater in 2011. Simon is Artistic Associate at the Lyric Theatre and Associate Playwright at the Royal Court. He was also on the board for Paines Plough between 2009 and 2014, and was a Writers' Tutor for the Young Writers' Programme at the Royal Court between 2001 and 2005.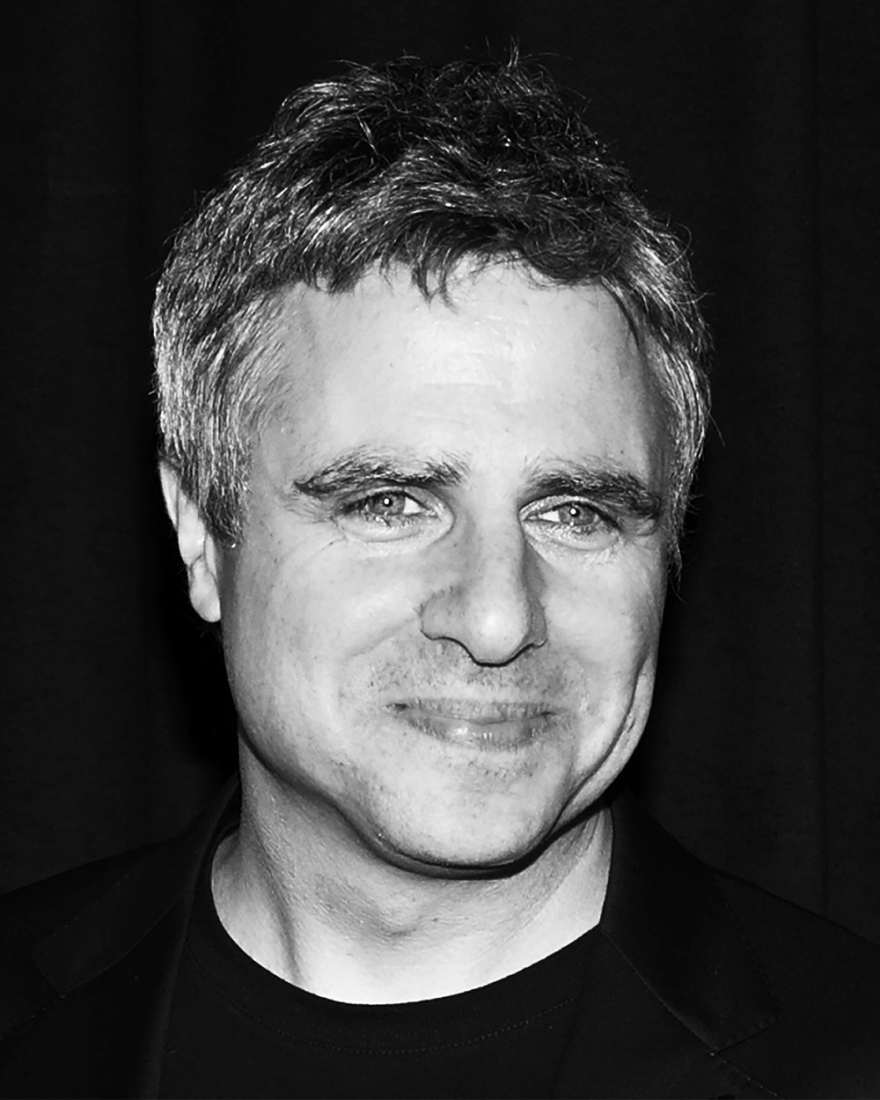 Neil Pepe
Director
Neil Pepe. Recent directing credits include the world premieres of George Brant's Marie and Rosetta, Kenneth Lonergan's Hold On To Me Darlingand David Mamet's The Penitent. Broadway credits include the musical Hands on a Hardbody, the acclaimed revival of David Mamet's Speed-the-Plow and A Life in the Theatre. Off-Broadway: John Guare's 3 Kinds of Exile; Moira Buffini's Dying For It; Jez Butterworth's Parlour Song, Mojo and The Night Heron; Ethan Coen's Happy Hour, Offices and Almost an Evening; Harold Pinter's Celebration and The Room; Adam Rapp's Dreams of Flying Dreams of Falling; Joe Penhall's Blue/Orange; Hilary Bell's Wolf Lullaby; David Pittu's What's That Smell?; Howard Korder's Sea of Tranquility, Edwin Sanchez' Clean, Quincy Long's Shaker Heights (all at Atlantic); David Mamet's American Buffalo (Donmar Warehouse, Atlantic); Romance, Keep Your Pantheon and School (Center Theatre Group, Atlantic); Zinnie Harris' Further than the Furthest Thing (Manhattan Theatre Club); Jessica Goldberg's Refuge (Playwrights Horizons); Tom Donaghy's The Beginning of August (South Coast Repertory, Atlantic). Frank Gilroy's The Subject Was Roses with Martin Sheen (CTG) and Eric Bogosian's Red Angel (Williamstown Theatre Festival). Neil has been the Artistic Director of the award-winning Off-Broadway company, Atlantic Theater Company since 1992. Scott Pask
Scenic Designer
Scott Pask. Atlantic Theater Company: The Band's Visit, The Lieutenant of Inishmore, The Beginning of August, The Cherry Orchard. Additional Credits: The Book of Mormon (Tony Award), The Little Foxes,Something Rotten! (Outer Critics nomination), Waitress, Oh Hello!, Blackbird,The Father, An Act of God, It's Only a Play, The Visit (Drama Desk nom.), Airline Highway, Finding Neverland, Pippin (Tony Award Nom.), Nine, The Pillowman(Tony Award), Casa Valentina, I'll Eat You Last with Bette Midler, Tribes, A Steady Rain with Hugh Jackman and Daniel Craig, A Behanding in Spokane, The Coast of Utopia (Tony, Drama Desk, Outer Critics Circle and Hewes Awards), Promises Promises, Hair, Pal Joey (Tony Nom), Les Liaisons Dangereuses (Tony Nom., Drama Desk Award), The House of Blue Leaves,Speed-the-Plow, Take Me Out, and Urinetown. London/UK: West End, National Theatre, Donmar Warehouse, Old Vic, Almeida Theatre, Opera North, Chichester Festival Theatre. Also: Peter Grimes (Metropolitan Opera), Cirque du Soleil's Amaluna. Sarah Laux
Costume Designer
Sarah Laux. Broadway: The Humans, Fully Committed, upcoming transfer of The Band's Visit. Off-Broadway/Regional: Sacred Valley (NYSAF), The Man in the Ceiling (Bay Street), The End of Longing (MCC), Bad Jews (George Street Playhouse), Man From Nebraska (2nd Stage), The Band's Visit (Atlantic Theater Company), Ultimate Beauty Bible (Pg 73), Empathitrax (Colt Coer), The Effect (Barrow Street Theatre), Thresh/Hold (Pilobolus Dance Theater), Come Back, Little Sheba (Huntington Theatre Company), Women or Nothing (Atlantic Theater Company), Really, Really (MCC). Feature Film: Freakshow (Maven). Associate design credits include: A Doll's House, Part 2, SpongeBob Squarepants Broadway, The Last Ship, If/Then, WarHorse USA. Christopher Akerlind
Lighting Designer
Christopher Akerlind. Atlantic: Marie and Rosetta, The Threepenny Opera, Two Unrelated Plays by David Mamet, This Thing of Darkness, The Lights (at Lincoln Center). Broadway: Indecent (Tony and Drama Desk Awards), Rocky (Tony nom), End of the Rainbow, The Gershwins' Porgy and Bess (Tony nom.), Superior Donuts, Top Girls, 110 in the Shade (Tony nom.), Talk Radio, Shining City, Awake and Sing (Tony nom.), Well, Rabbit Hole, A Touch of the Poet, In My Life, The Light in the Piazza (Drama Desk, Outer Critics, Tony awards), Reckless, The Tale of the Allergist's Wife, Seven Guitars(Tony nom.) and The Piano Lesson. Awards: Obie for Sustained Excellence, Michael Merritt Award for Design and Collaboration, among others. David Van Tieghem
Original Music and Sound Design
David Van Tieghem. Broadway: Heisenberg, The Gin Game, Doubt, The Lyons, Romeo and Juliet, The Big Knife, Born Yesterday, The Normal Heart, Reckless, An Enemy of the People, A Man for All Seasons, Inherit the Wind, Frozen, Arcadia, Cyrano, The Crucible, Judgment at Nuremberg, Three Days of Rain, A Behanding in Spokane, The Best Man, After Miss Julie. Off Broadway: Incognito, Plenty, Hold On To Me Darling, Wit, Posterity, Rasheeda Speaking, How I Learned to Drive, The Grey Zone, The Heart is Lonely, Hunter, Jack Goes Boating. Film/TV: Working Girls, Bondage, Buried Prayers, Penn & Teller. Wooster Group. Dance: Twyla Tharp, Doug Varone, STREB, Pilobolus, Michael Moschen, Elisa Monte. Percussionist: Laurie Anderson, Steve Reich, Brian Eno, Talking Heads. CDs: Thrown for a Loop, Strange Cargo, Safety in Numbers, These Things Happen. Internet: www.vantieghem.com J. David Brimmer
Fight Master, SAFD
J. David Brimmer. Selected Broadway: Spring Awakening; The Lieutenant of Inishmore; Grace; Speed the Plow; Thérèse Raquin; Long Day's Journey into Night; NY premieres:Yen; Futurity; Gloria; Punk Rock; An Octoroon; Mr. Burns; Blasted; The Whipping Man; Bethany; The American Pilot; Blackbird; Bug; Killer Joe; The Revenger's Tragedy, The Duchess of Malfi, The Changeling, and The Government Inspector, worked at some wonderful venues NY Public Theater, Metropolitan Opera, MTC, LCT3, TFANA, TBTB, Signature Theatre, MCC, Soho Rep, Ars Nova, The Vineyard, The Geffen Playhouse, ART, Yale Rep, The Old Globe, The Goodman Theatre, The Guthrie, and collaborated with some great folks- David Mamet, Sam Shepard, Ethan Coen, Branden Jacobs-Jenkins, Simon Stephens, Martin McDonough, Tracy Letts, Joe Chaikin, JoAnne Akalaitis, Darko Tresnjak, Ethan McSweeney, Sarah Benson, Wilson Milam, Joe Mantello, Joel Schumacher, Ken Russell, Franco Zeffirelli, "Walk cheerfully over the world, answering that of God in everyone." G. Fox Stephen Gabis
Dialect Coach
Stephen Gabis. Atlantic Theater Company: Hold On To Me Darling, These Paper Bullets, Bluebird, Through A Glass Darkly, Port Authority, The Collection and A Kind Of Alaska,Celebration and The Room, The Voysey Inheritance, Parlour Song, The Lieutenant Of Inishmore, The Night Heron, The Bald Soprano, Dublin Carol, Blue/Orange, Hobson's Choice, The Hothouse. Selected Broadway/Off Broadway: Present Laughter, Indecent, The Price, Napoli, Brooklyn, The Dead, 1904, Heisenberg, Yen, Love,Love, Love, Incognito, Shining City, Long Day's Journey Into Night, Punk Rock, An American In Paris, Outside Mullingar, Beautiful, The Winslow Boy, Kin, Hedwig And The Angry Inch, Lucky Guy, Once, Macbeth, The Book Of Mormon, Man And Boy, Lombardi, A View From The Bridge, Brighton Beach Memoirs, Brief Encounter, Intimate Apparel, The Prime Of Miss Jean Brodie, The Weir, Da, Juno And The Paycock, Abigail's Party, Master Harold…and the boys, Stuff Happens, Doubt, Frozen, Jersey Boys. Selected Film/T.V.: "Bull," "Brawl In Cell Block 99," "The Deuce," "Confirmation," "The Americans," "Boardwalk Empire," Salt, Bernard And Doris, Across The Universe. Hannah Sullivan
Production Stage Manager
Hannah Sullivan is thrilled to be making her Atlantic Theater Company debut. Broadway: Beautiful, Miss Saigon (2017 Revival.) National Tours: Beautiful (1st National.) Off-Broadway: Vineyard Theatre, Soho Rep. New York & Regional: New York Philharmonic, The Juilliard School, Carnegie Hall, Westport Country Playhouse, Totem Pole Playhouse, Berkshire Theatre Group, Yale Rep, MUNY, Opera Omaha, San Antonio Opera, Opera Theatre St. Louis, Cirque du Soleil and others. MFA: Yale School of Drama. Avery Trunko
Assistant Stage Manager
Avery Trunko. Broadway: Les Liaisons Dangereuses; Off Broadway: Privacy, Julius Caesar (NYSF); Uncommon Sense(Tectonic Theater Project) Select Regional: The Moors, Elevada (Yale Repertory Theatre); Sinners (Mirror Theater); Twelfth Night (Elm Shakespeare Company);Other Desert Cities, The Giver, and Grace, or the Art of Climbing (Denver Center Theatre); The Power of Duff, 22 Seconds (New York Stage and Film). Avery holds a MFA from Yale School of Drama, and a BFA from Hofstra University.
Reviews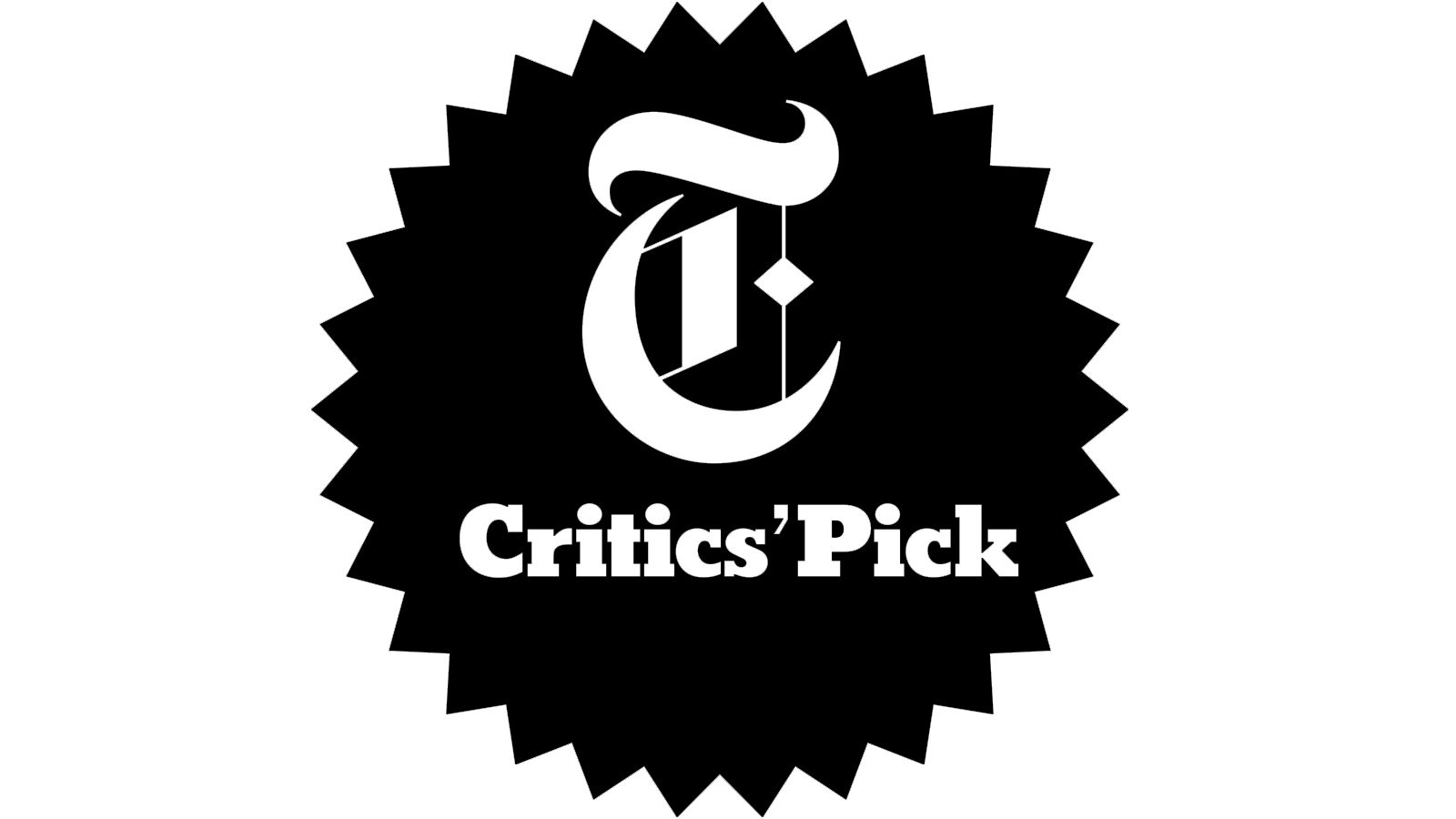 "Simon Stephens's On the Shore of the Wide World is a stealth heartbreaker.
By the end of the Atlantic Theater Company production – directed with gentle care
by Neil Pepe — you've discovered that this dribbling, homespun prose has shaped itself into patterns of profound poetry, as is words in invisible ink had been held up to a a flame. It's beautiful and devastating."
Ben Brantley, THE NEW YORK TIMES
"The twin terrors of mortality and obscurity are alive in Stephen's text.
They are powerfully present as undercurrents, as anxieties that bubble beneath the well-observed colloquial exchanges between characters.
When Peter stands with his son Alex, unable to look him in the eye or to find the right words to keep him from leaving home, you feel the father's bemused sadness in the pit of your stomach.
You also get the humor as the pair rib each other about football — just two men trying to figure out how to speak across the great divide
."
Sara Holdren, NEW YORK MAGAZINE
"Tragedy strikes with one of those startling moments that cause a general gulp from the audience."
steven suskin, huffington post
Photos by Ahron R. Foster
Community
study guide
Atlantic's study guides take educators and their students deeper into the story. Each guide provides a variety of discussion starters, activities, and a relevant contextual basis to immerse students in the world of the play before attending the show.