Atlantic for Kids: Last Stop on Market Street
By Matt de la Peña, Illustrated by Christian Robinson
Adapted for the stage by Cheryl L. West
Music & Lyrics by Lamont Dozier & Paris Dozier
Directed by David Mendizábal
Musical Direction by Desmar Guevara
Choreography by nicHi douglas
Linda Gross Theater
March 23 – April 13, 2019

Last Stop on Market Street is a hip-hoppin', heart-thumpin', toe-tappin' musical joy ride about finding beauty in everyday city life based on the multi award-winning picture book of the same name!
More Info
Young CJ is reluctantly staying with his Nana, in a world considerably different from the one he's used to. Guided by his veritable force-of-nature Nana, CJ travels a little closer to his roots and sees that things are not always what they seem.
Recommended for kids 4+ but welcomes children of all ages.
"Like a kid's version of 'In the Heights'! Bursts with life and warmth. Worth an hour of anyone's time!"
Chicago Tribune
Emma Claye
Grandma Posey/Ensemble
EMMA CLAYE is an up and coming actress, singer, and songwriter based in New York City. Prior to moving to the city, Emma performed in the Maryland/DC area and released her first EP Arts and Sciences, a blend of original pop-soul and R&B songs. Most recently, she's performed a solo concert at Rockwood Music Hall and as Willow in Tumbleweed at Dixon Place. Since moving to New York, she has been in several theater and television productions and is currently writing new music. Emma is thrilled to be part of the cast of Last Stop on Market Street! Learn more at www.emmaclaye.com and find her on Instagram at @thisisemmaj.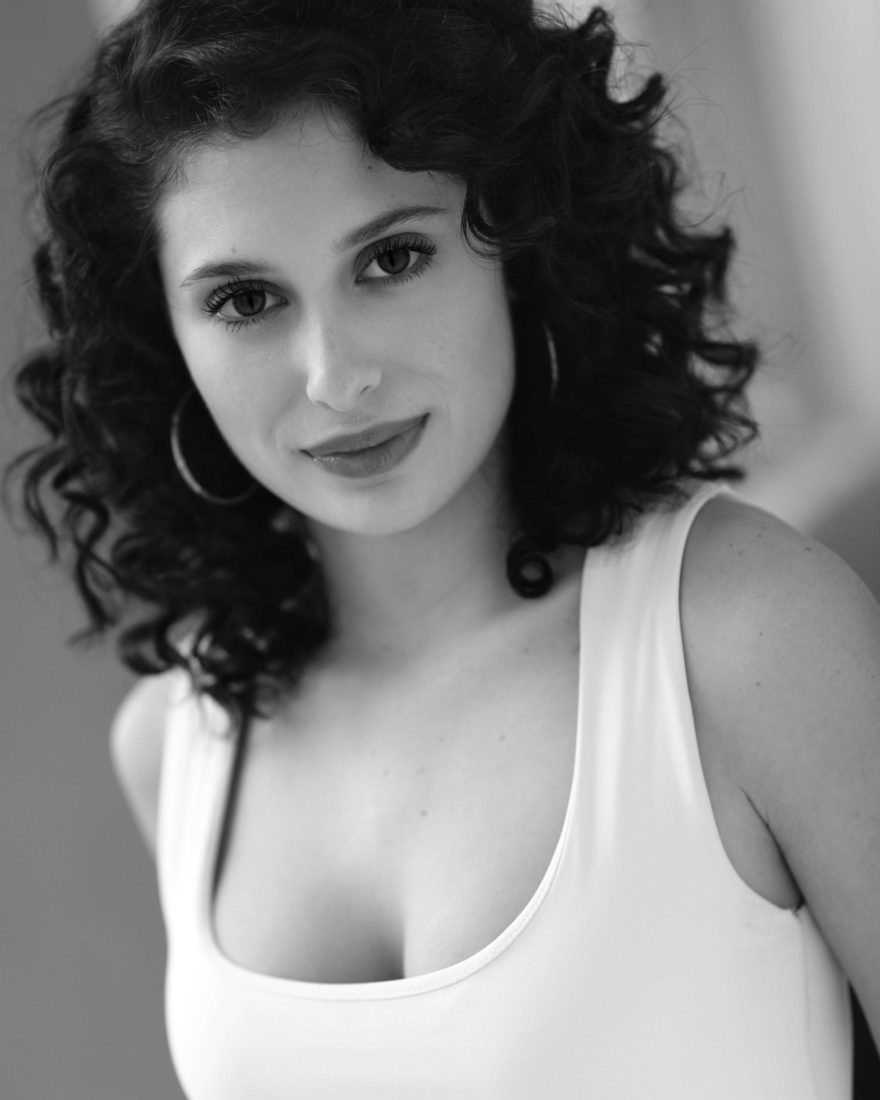 Andrea Ferro
Madam Butterfly/Ensemble
ANDREA FERRO is a proud alumni of Atlantic Acting School. Previous credits: The Dreams of Anne Frank (Anne Frank), Farhad or The Secret of Being (Farhad), the World Premiere of Baño De Luna (Trini) written and directed by Nilo Cruz, and 24 Hour Play: Nationals. She would like to thank the wonderful team at Atlantic! @andrea_ferroo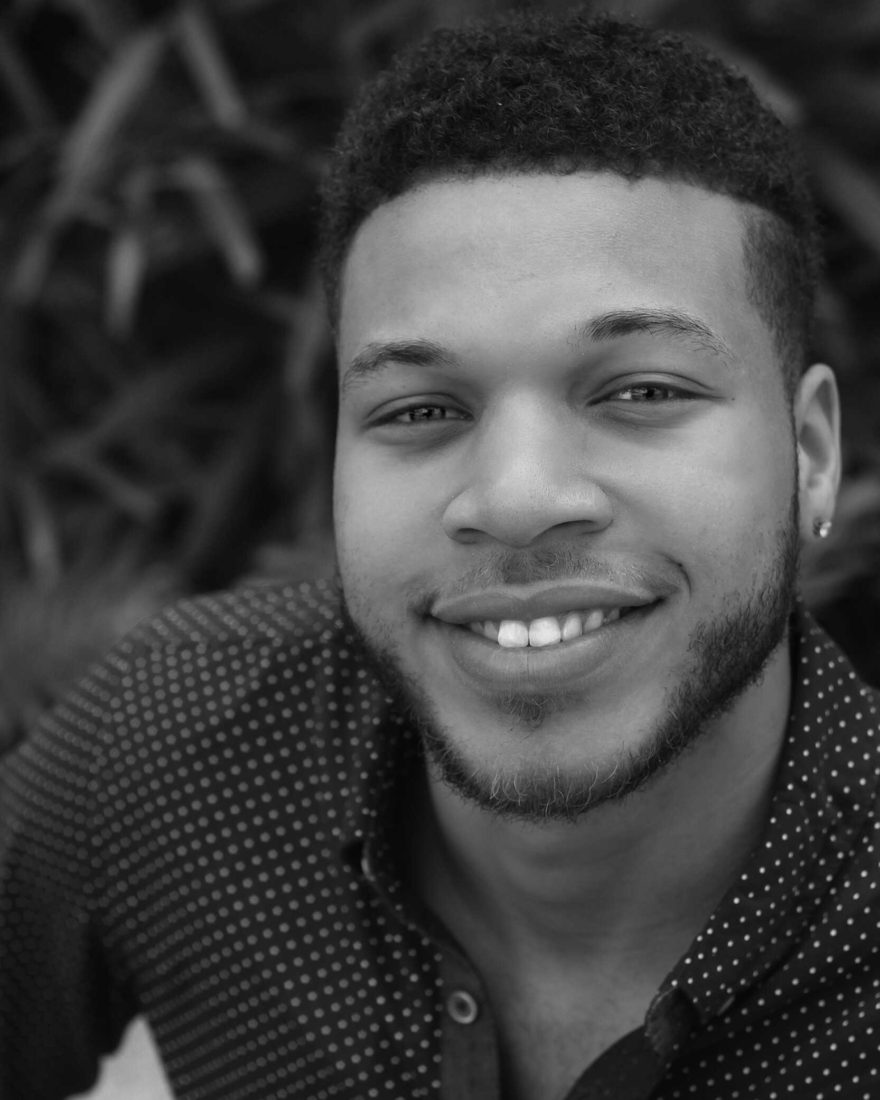 Mister Fitzgerald
Tatted Man/Vernon/Ensemble
MISTER FITZGERALD is an actor, model, and singer based here in NYC. He graduated from Florida Southern College in 2012 with a BA in Theatre Performance and a minor in Communications. After college he moved to Atlanta and started his career with a heavy influence in theatre and stage acting, eventually moving to the city and performing Off-Broadway in 1440 The Musical last year. Some of his credits include Tom Collins in Rent, Alan Deluca in A Chorus Line, Walter Lee Younger in A Raisin in the Sun, Freddie in Chess and recently the Blue Man Group. He is currently starring in the TV series "Deliver Our Love" and trying to raise awareness for more non-profits by joining and hosting the Hearts of Empowerment Foundation team. Mister still strives to perfect his craft everyday and thanks his family and friends for the continuous support!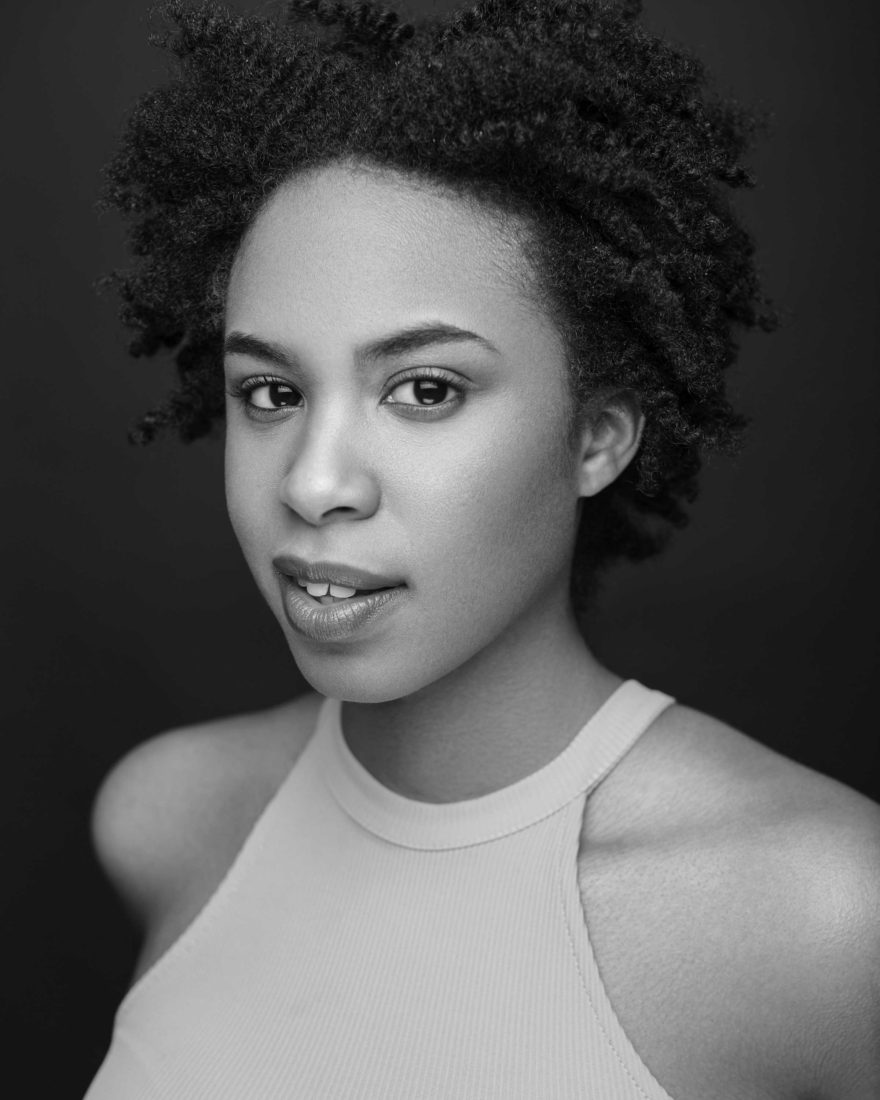 Kara Green
Nana
KARA GREEN is a New York born actress and singer-songwriter, honored to be making her Atlantic Theater Company debut in Last Stop on Market Street! Theater: Angela's Justice (Theater for the New City), Funnyhouse of a Negro (ASDS Rep), The Waistmakers' Opera (University Settlement). TV: "Grave Mysteries," "Brain Games." Film: The Bill (Official Selection of the 2017 American Black Film Festival). Currently: Co-producing B-Sides Digital Series. Training: MFA in Acting from the Actors Studio Drama School at Pace University. www.KaraGreen.com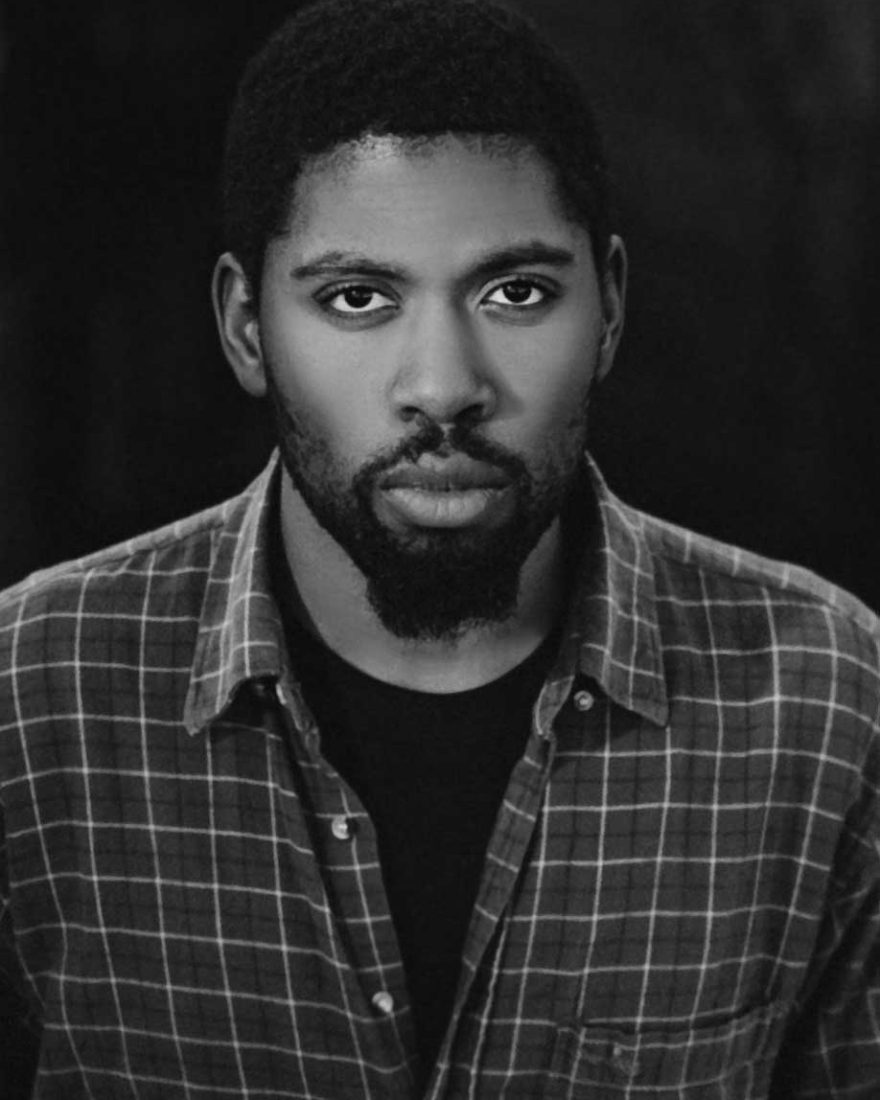 Trevor Latez Hayes
Mr. Dennis/Stay At Home Dad/Ensemble
TREVOR LATEZ HAYES is so excited to be performing with this amazing cast and crew at Atlantic. He is a recent graduate of NYU Tisch School of the Arts with a BFA in Acting and a minor in Africana Studies. As an actor and playwright, he has a passion for telling intersectional stories featuring artists of color. Trevor has had the pleasure of working with Theatrical Greats such as Phylicia Rashad, Tarell Alvin McCraney, Young Jean Lee and Elizabeth Swados. Credits: Boukman in The Hunting Season, Emmett Till in Clover at La Mama E.T.C, Howard in Young Jean Lee's Safety Net and Phantom in Elizabeth Swados' The Golem: A Horror Opera.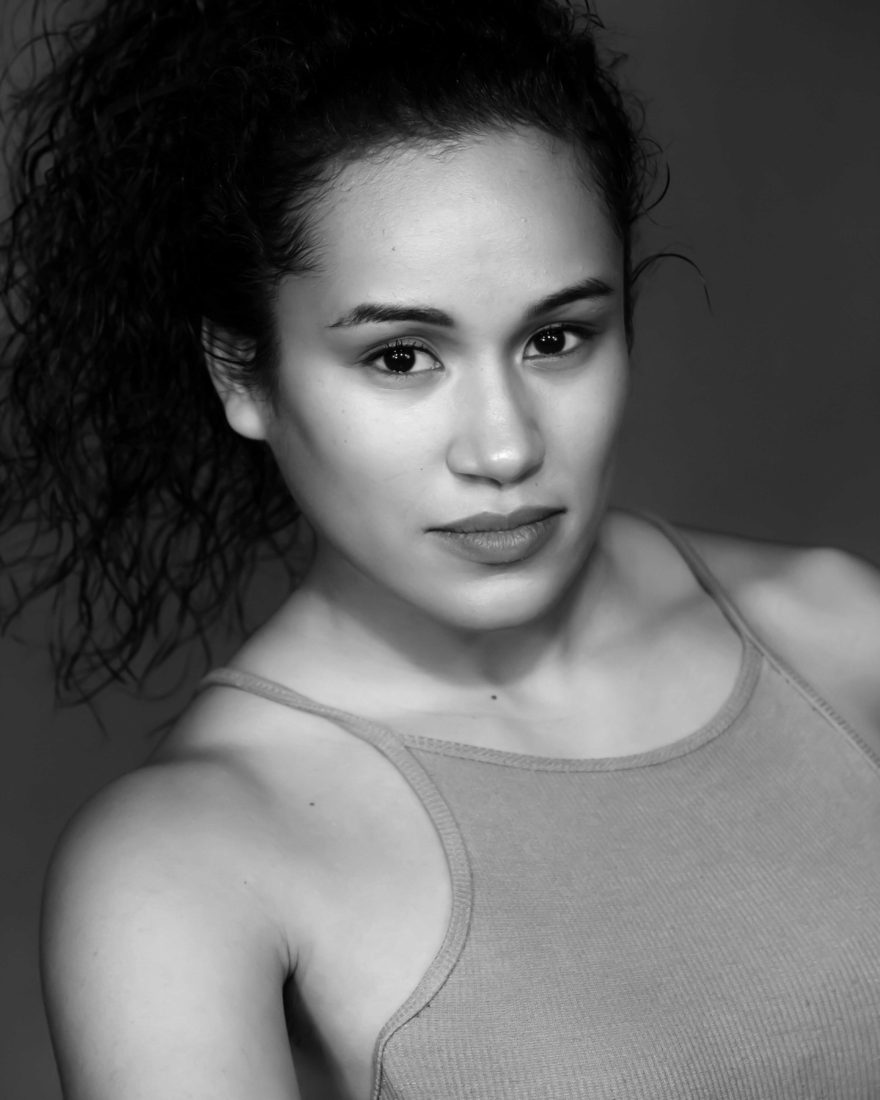 Felicia Santiago
Jojo/Softball Girl #2/Ensemble
FELICIA SANTIAGO is a recent graduate of Atlantic Acting School Conservatory. She is grateful to work with such a talented and diverse cast and crew on Last Stop Market Street, a book she has taught many times. Her other credits include Jitney (Rena) at the August Wilson Center, the World Premiere of zounds! (Aphrodite) at Atlantic Acting School, and Advances (Carina) at Player's Theatre. She would love to continue to reflect and converse with you on any subject matter that springs up within the show, as that's the beauty of acting in the theater. "What a privilege to be here on the planet to contribute your unique donation to humankind." –Morris Dee. Enjoy the show!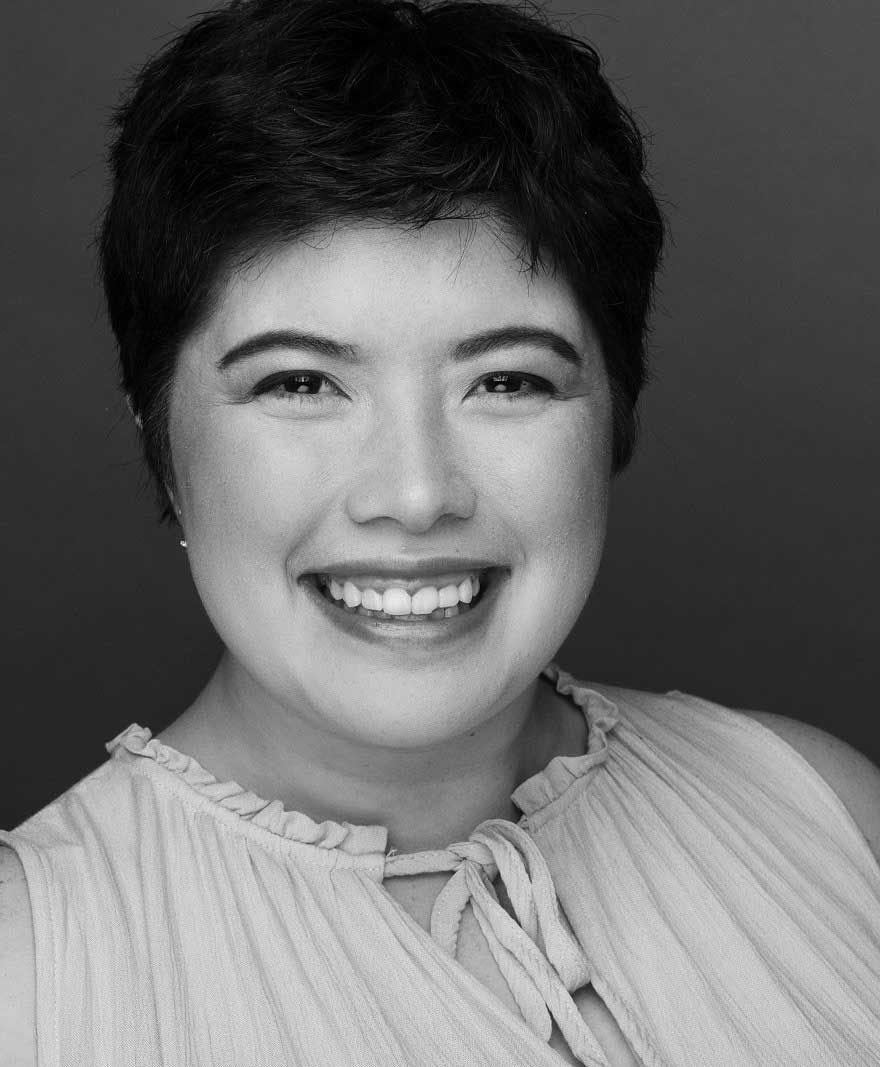 Heather Sawyer
Mrs. Chow/Softball Girl #1/Ensemble
HEATHER SAWYER is from Dallas, Texas and a graduate of the Molloy College CAP21 BFA Program for Musical Theatre. Recently, Heather appeared as James in James and the Giant Peach and is so happy to be back with the ATC family. In 2018, Heather was in the New York Musical Festival song cycle, Breaking Ground. Her favorite roles include: MJ Clarke in Camp Eaglewood (dir. Marshall Pailet), Tweedle Dee in Lost in Wonderland (dir. Baayork Lee), and the Wolf in Into the Woods (dir. Travis Greisler). Special shout out to the amazing cast, crew and creative team, the faculty of CAP21, the Peaches for being the best beans, The Misfits for being the greatest stars of NYC, and her wonderful family (hi, Mom and Dad) for the endless love and support. Without all of you this wouldn't be possible. @heathersawyer14 www.theadventuresofheathersawyer.com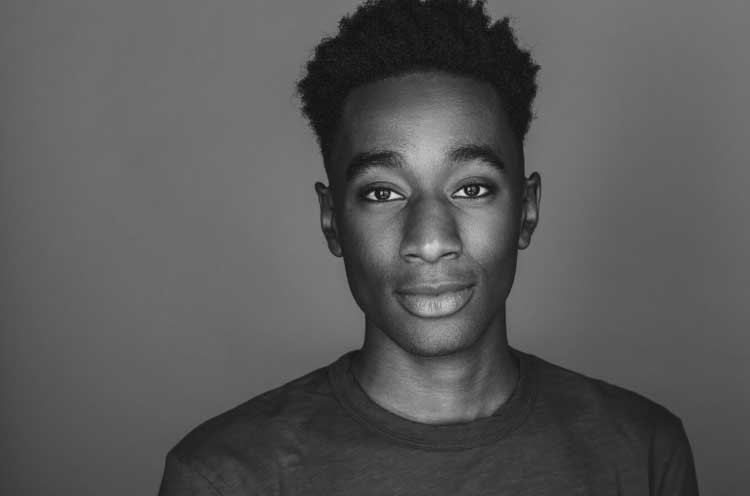 Jaevon Williams
CJ
JAEVON WILLIAMS is from Greensboro, North Carolina. He is a recent graduate from the Mason Gross School of the Arts at Rutgers University, Class of 2019. Recent past productions include King Richard II as Richard II at Shakespeare's Globe Theater in London, UK and Ten Blocks on the Camino Real by Tennessee Williams. Atlantic for Kids' Last Stop on Market Street at the Atlantic Theater Company will be Williams' New York theater debut! Matt de la Peña
Book Author
MATT DE LA PEÑA is The New York Times Bestselling, Newbery Medal-winning author of six young adult novels (including Mexican WhiteBoy, We Were Here, and The Living) and four picture books (including Love and Last Stop on Market Street). In 2016 he was awarded the NCTE Intellectual Freedom Award. Matt received his MFA in creative writing from San Diego State University and his BA from the University of the Pacific where he attended school on a full basketball scholarship. de la Peña currently lives in Brooklyn NY. He teaches creative writing and visits high schools and colleges throughout the country. Christian Robinson
Book Illustration
CHRISTIAN ROBINSON is a 2016 Caldecott Honoree and also received a Coretta Scott King Illustrator Honor for his art in Last Stop on Market Street by Matt de la Peña (Putnam, 2015). Leo: A Ghost Story, illustrated by Robinson and written by Mac Barnett (Chronicle, 2015), was named a 2015 New York Times Best Illustrated Children's Book of the Year. His Josephine: The Dazzling Life of Josephine Baker, written by Patricia Hruby Powell (Chronicle, 2014) received numerous awards and accolades including a Sibert Informational Book Award Honor and a Coretta Scott King Award Illustration Honor from the American Library Association; a Boston Globe-Horn Book Nonfiction Honor; a Parents Choice Gold Medal for Poetry 2014; and a place on the Wall Street Journal's 10 Best Children's Books of the Year List. Robinson, based in Sacramento, CA, is also an animator and has worked with The Sesame Street Workshop and Pixar Animation Studios. Cheryl L. West
Stage Adaptation
CHERYL L WEST''s plays have been seen in England, Off-Broadway, Broadway, and in numerous regional theaters around the country. She has written TV and film projects at Disney, Paramount, MTV Films, Showtime, TNT, HBO, and CBS. Ms. West is currently working on commissions for Oregon Shakespeare Festival, Goodman Theatre, Seattle Repertory Theatre, Seattle Children's Theater, and University of California Santa Barbara. Lamont Dozier
Music/Lyrics
LAMONT DOZIER has written and produced over 54 #1 hits for The Supremes, Four Tops, Marvin Gaye, Smokey Robinson, and a host of others crediting Lamont as one of the primary Architects of the Motown Sound. He is an inductee in the Songwriter's Hall of Fame, the Rock & Roll Hall of Fame. He is pleased to present his newest score and collaboration with his son Paris Ray Dozier for Last Stop on Market Street. Paris Ray Dozier
Music/Lyrics
PARIS RAY DOZIER is a composer/lyricist from Encino, CA. Credits include: Hollywood Records, Disney (Singer/Songwriter, Producer), UPN's B In Tune TV (Musical Theme Writer, Co-Host), and Saturday Night Live's The Kicker (Composer). He and his father, Lamont Dozier, also collaborated on the musical Mr. Chickee's Funny Money. Paris is currently working on the musical Girlhood, slated to premiere in 2019.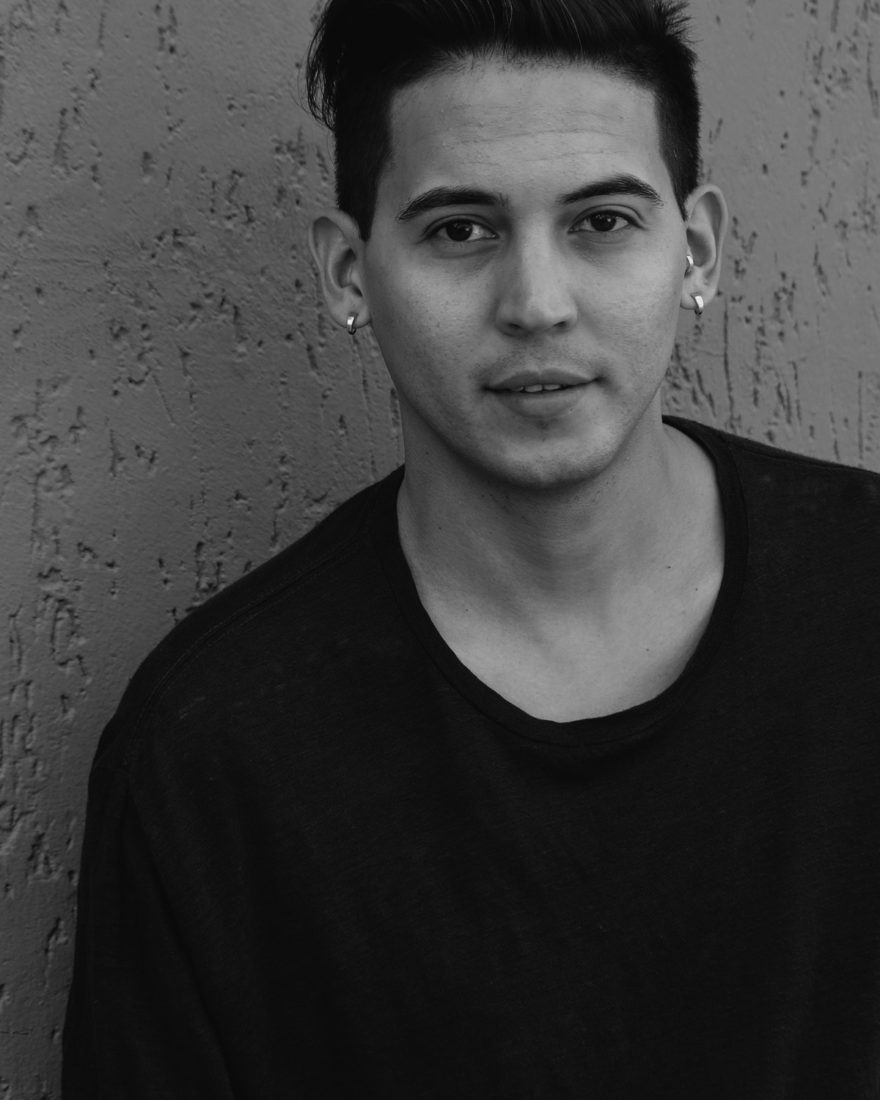 David Mendizábal
Director
DAVID MENDIZÁBAL is a director, designer, and one of the Producing Artistic Leaders of The Movement Theatre Company. Directing credits include: And She Would Stand Like This, Look Upon Our Lowliness, Bintou (The Movement), On the Grounds of Belonging (Public), Tell Hector I Miss Him (Atlantic – Drama League Nomination), The Last Days of Judas Iscariot (A.C.T.), and Locusts Have No King (INTAR). David is the Associate Artistic Director of The Sol Project, former Artistic Associate at Atlantic Theater Company, member of the Latinx Theatre Commons, Rattlestick Literary Team, and Wingspace. Alumnus of The Drama League, LCT Director's Lab, LAByrinth Intensive Ensemble, NALAC Leadership Institute, and artEquity. BFA NYU/Tisch. www.davidmendizabal.com Desmar Guevara
Music Director
DESMAR GUEVARA is the Musical Director of the Award-winning Bronx based theater ensemble, Pregones Theater and PRTT. He has been pivotal in developing an original musical theater repertory that employs traditional Afro Puerto Rican instruments in unfamiliar and highly stylized settings. He is the recipient of a 2002 National Theater Artist Residency Program Award from the Theater Communications Group and the Pew Charitable Trusts, a 2003 BRIO Award in Composition from the Bronx Council on The Arts, and a 2004 "Individual Artist Fellow" recipient from the New York Foundation for the Arts. 2008 Ford Foundation FY12 Summer Creation Fund Awards NPN. Also, Desmar has done many workshops on Musical Theater, Bomba, Plena and Jazz among other styles, throughout the United States, Europe and Latin America.
He has composed jingles for national-level accounts and has performed and toured extensively throughout Europe and Latin America, as lead pianist, with legendary artists Pleneros De la 21, Song by Four, Celia Cruz, Tito Nieves, Pete "El Conde" Rodriguez, Louie Ramirez, Paquito Guzman, Andy Montañez, Conjunto Clasico, Alfredo De La Fe, Ray De La Paz, Ismael Miranda, Luigi Texidor, Justo Betancourt, Soledad Bravo, Lalo Rodriguez, Herman Oliveras, Franky Morales, Franky Vazquez, Domingo Quinones, Papo Pepin, Afromantra, Jose Alberto"El Canario", Cano Estremera, Hector Tricoche, and Xiomara Fortuna, among many others. Composer, arranger and Musical Direction of Red Rose (2005), Aloha Boricua (2008), Harlem Hellfighters on a Latin Beat (2010), Los angeles se han fatigado (2003), Dancing in my cockroach killers (2012), I like it Like that (2016), Marchers. Now is composing the music of on La Guaracha del Macho Camacho by Luis Rafael Sanchez's book, produced by Pregones/PRTT opening on 2019 fall season.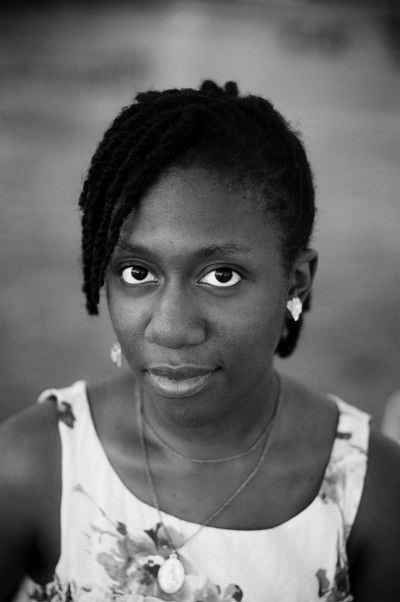 nicHi douglas
Choreographer
nicHi douglas is a Brooklyn-based performer, choreographer, director, playwright and activist. She has performed all over New York and the country as a freelance actor/dancer, in addition to performing nationally with The Dance Cartel and literacy-focused children's theatre company The Story Pirates. She currently teaches Movement & Choreography and Performance Symposium at NYU/Tisch – Playwright's Horizon Theater School studio. Recent stage credits: A Time Like This: Music for Change (Carnegie Hall, Stage Director), Runaways (City Center/Encores! Off-Center and The Delacorte/Public Theater, Associate Director & Associate Choreographer), Primer for a Failed Superpower (Roulette, Choreographer), BLACK GIRL MAGIC SHOW! (Ars Nova ANT Fest and JACK, Director/Choreographer/Playwright), they told us not to pray (Playwrights Horizons Downtown, Director & Choreographer), and Girl From the North Country (The Public Theater, Associate Choreographer). Children's Theatre Company
CTC
CHILDREN'S THEATRE COMPANY is the nation's largest and most acclaimed theatre for young people and serves a multigenerational audience. It creates theatre experiences that educate, challenge, and inspire for more than 295,000 people annually. CTC is the only theatre focused on young audiences to win the coveted Tony Award® for Outstanding Regional Theatre and is the only theatre in Minnesota to receive three Tony® nominations (for its production of A Year with Frog and Toad). CTC is committed to creating world class productions at the highest level and to developing new works, more than 200 to date, dramatically changing the canon of work for young audiences. Since its launch in 2005, Chicago Children's Theatre has cemented its reputation as the city's largest professional theatre company devoted exclusively to children and families. The company evolved out of Chicago's need for high-quality, professional year-round children's programming to match the quality, and significance of theatrical powerhouses such as Steppenwolf Theatre Company, Goodman Theatre and Lookingglass Theatre. Likewise, CCT has always believed children should be treated as the sophisticated audiences that they are, showcasing high-profile and award-winning talent, inventive production values and compelling stories that challenge, educate and entertain.
Community
Relaxed Performances
We currently hold two Relaxed Performances for each Atlantic for Kids productions: one for public school groups and one for the general public. Relaxed Performances are events designed with accommodations for people—including those with autism, sensory or communication disorders, or developmental differences—who would benefit from a more relaxed theater-going environment.
The relaxed performances for Last Stop on Market Street will be on Friday, April 5 and Saturday, April 6.
Originally co-commissioned and produced by Chicago Children's Theatre and the Children's Theatre Company
CLICK ON THE PERFORMANCE TIME OF YOUR CHOICE TO BEGIN BOOKING.
CLICK HERE FOR A FULL MONTH CALENDAR VIEW.
FOR GROUP SALE INFORMATION, CLICK HERE.
ALL NON-MEMBER TICKETS ARE NON-EXCHANGEABLE AND NON-REFUNDABLE. MEMBERS MAY EXCHANGE TICKETS, BASED ON AVAILABILITY.
For more information about bringing a school group to a weekday performance of Last Stop on Market Street click here.
R: Relaxed Performance. Click here for more info.