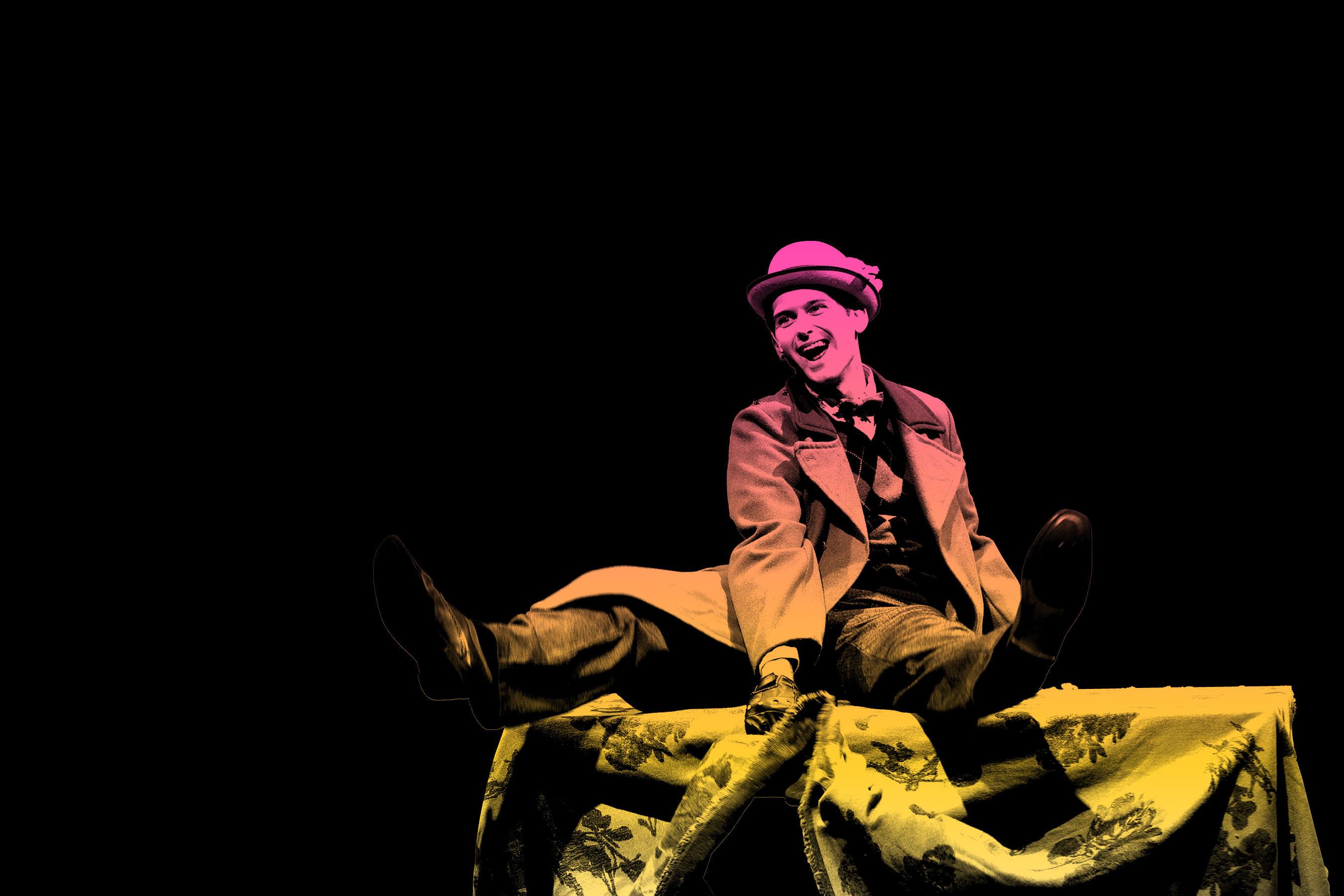 Atlantic for Kids: Roald Dahl's James and the Giant Peach
Words & Music by
BENJ PASEK & JUSTIN PAUL
Book by TIMOTHY ALLEN MCDONALD
Directed & Choreographed by
MK LAWSON
Linda Gross Theater
October 20 – November 18, 2018
With music from the Grammy, Oscar, and Tony Award-winning team of Pasek and Paul and a book by the writer who brought you Roald Dahl's Willy Wonka and The Musical Adven­tures of Flat Stanley comes Roald Dahl's James and the Giant Peach, a fantastical musical for the whole family!
More Info
Instead of chopping down the old fruit tree like his aunties asked, James discovers a magic potion that makes an old peach grow to an enormous size. After finding a door to climb inside, James meets a group of outrageous oversized insects who've made the peach their home. James and his newfound friends decide it's time to leave the Aunties, and we follow them as they roll their peach into the ocean and embark on a fantastic voyage that lands them on top of the Empire State Building.
Recommended for ages 5+ but welcomes children of all ages.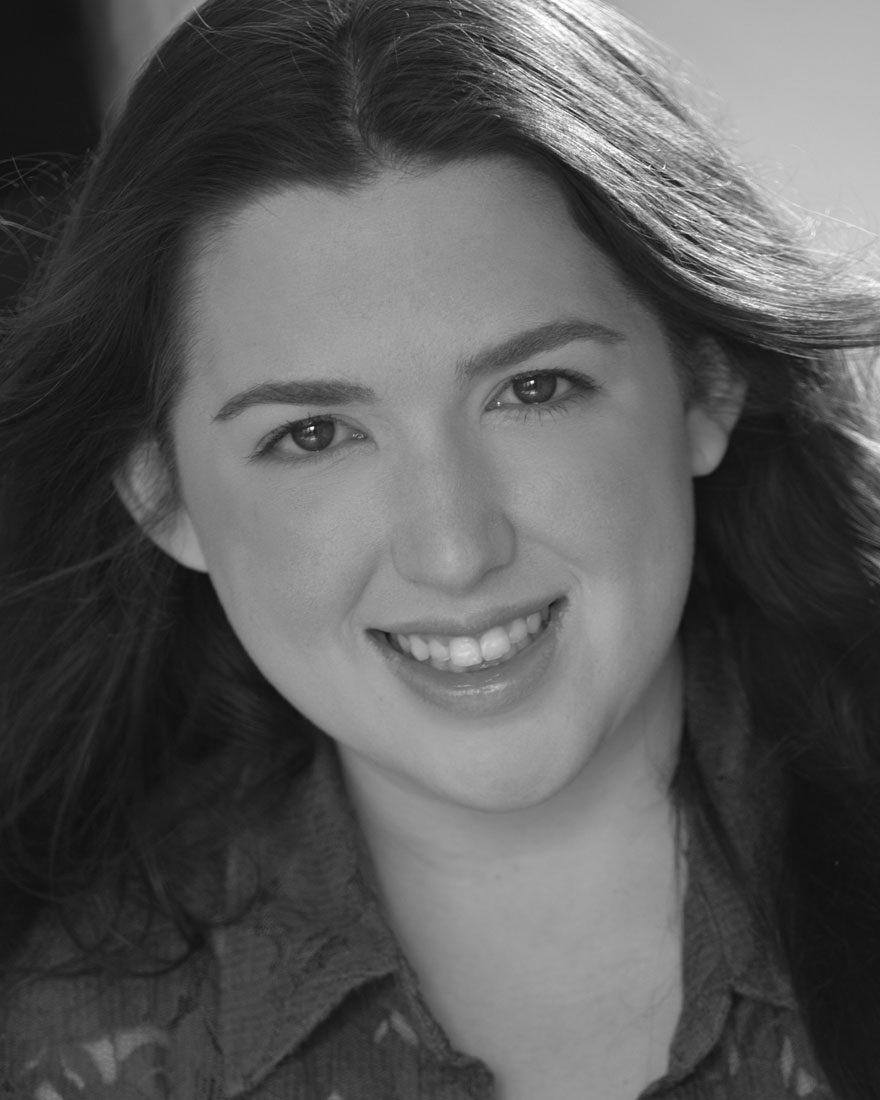 Leanne Brunn
Ladybug
LEANNE BRUNN is an actor, voiceover artist, and puppeteer, as well as an NYC Native. She is thrilled to be making her Atlantic Theater Company debut. Favorite theater credits include, Off-Broadway: Hungry Caterpillar Show; Regional: Hairspray (Tracy), Sweeney Todd (Mrs. Lovett) at the O'Neill, Little Shop of Horrors; and various National tours including John Tartaglia's ImaginOcean and Dreamworks. She has also enjoyed working as a lead puppeteer on various film projects and is trained in various disciplines of puppetry including Blacklight, Double-Rod, and Bunraku. Leanne also runs her own puppet/prop building studio. She is a proud graduate of Marymount Manhattan College. www.leannebrunn.com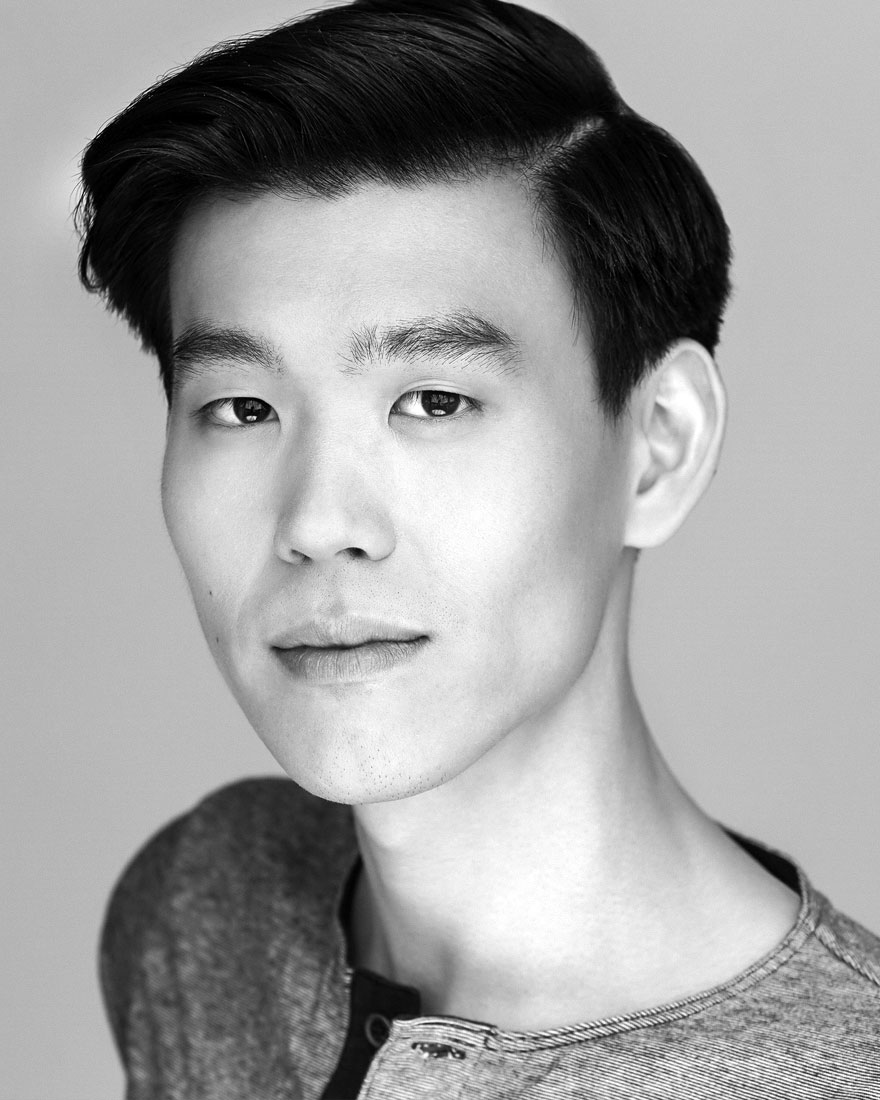 Justin Chiao
Grasshopper
JUSTIN CHIAO is so excited to be making his Off-Broadway debut with this remark-u-lous-ly fan-tas-ma-rific musical! Born in Columbia, Missouri but grew up in Tainan, Taiwan, he moved to New York City right after high school to attend NYU Gallatin and went on to study at Atlantic Acting School and CAP21. Favorite Theatre Credits: Duo: A Musical (New York Theater Festival), Hot Cross Buns (Corkscrew Theater Festival), The Crucible (Atlantic Acting School). Favorite Film/TV Credits: Almost There (Audience Network), Queens (Cindy Chu Productions), Dominant Species (Dir. Joseph Sackett). As an Atlantic graduate, Justin is beyond excited to be performing at the Linda Gross Theater where he saw many productions he loves. He now resides in Brooklyn with his scented candles and yoga mats. Endless love to Mom & Dad, Godparents, Michael & Lauren, Tina & Daniel, and the two Emilies. Instagram: @justinchiao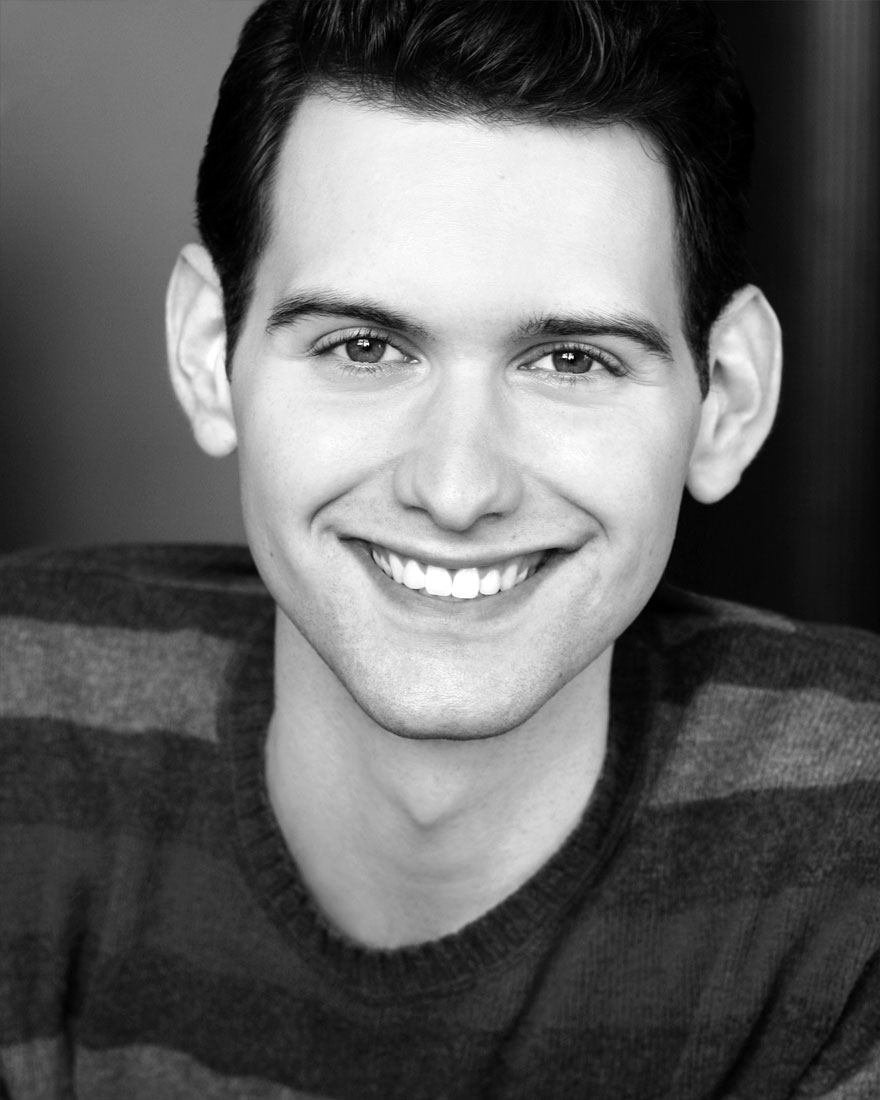 Quinn Corcoran
Ladahlord
QUINN CORCORAN is exstounded to be part of this magical cast! A recent grad of Pace University, Quinn has been touring universities of the northeast with the fabulous (and educational) Equalogy Inc! Favorite roles include Cinderella's Prince in Into the Woods (Forestburgh Theater), Anthony in Sweeney Todd, the Knight of Ni in Spamalot (Mac-Haydn Theater), and even the immortal Dracula! To the child in all of us, keep believing!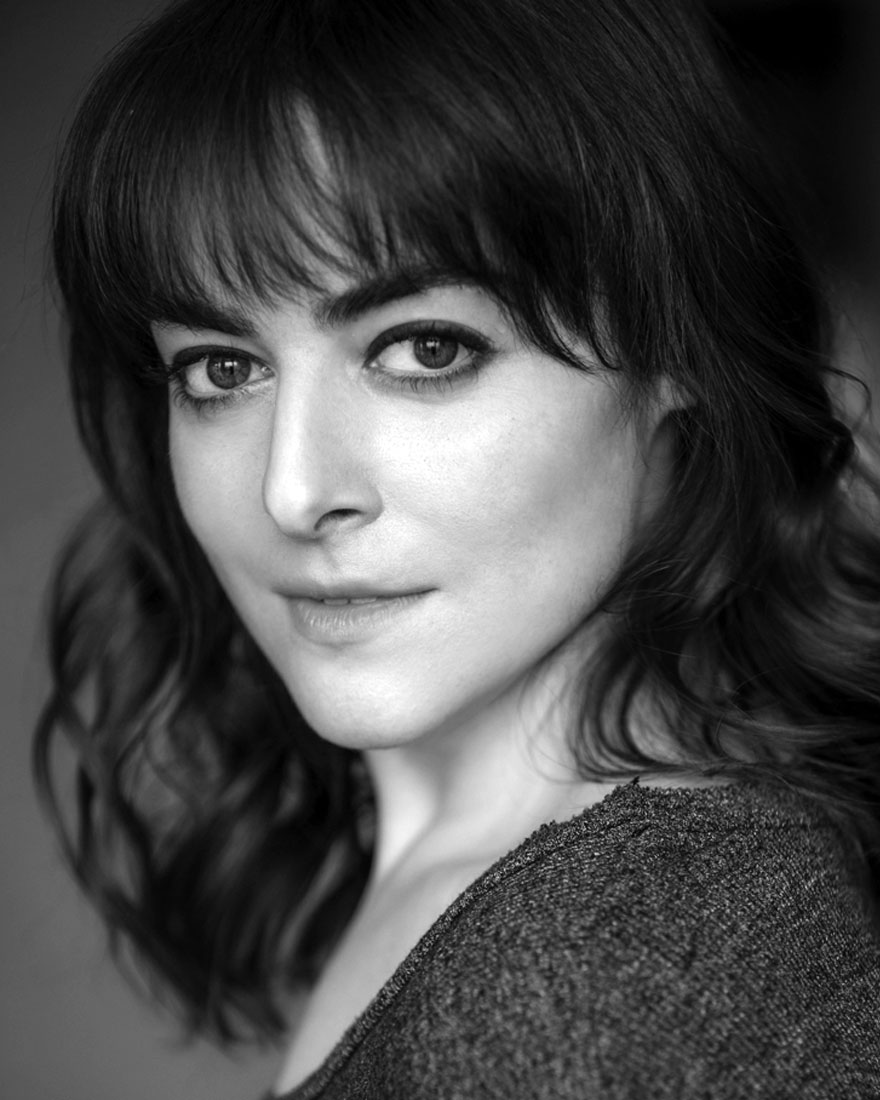 Amanda Corday
Sponge
AMANDA CORDAY is delighted to be a part of James and the Giant Peach! You can see her on the Amazon series "Ladies Of The Lake," doing improv and sketch comedy at the Upright Citizens Brigade Theatre, or at home singing to her cat, Nooks. Proud graduate of William Esper Studio and Eugene Lang College The New School for Liberal Arts. Many thanks to everyone at Atlantic Theater Company. Hi, Mom!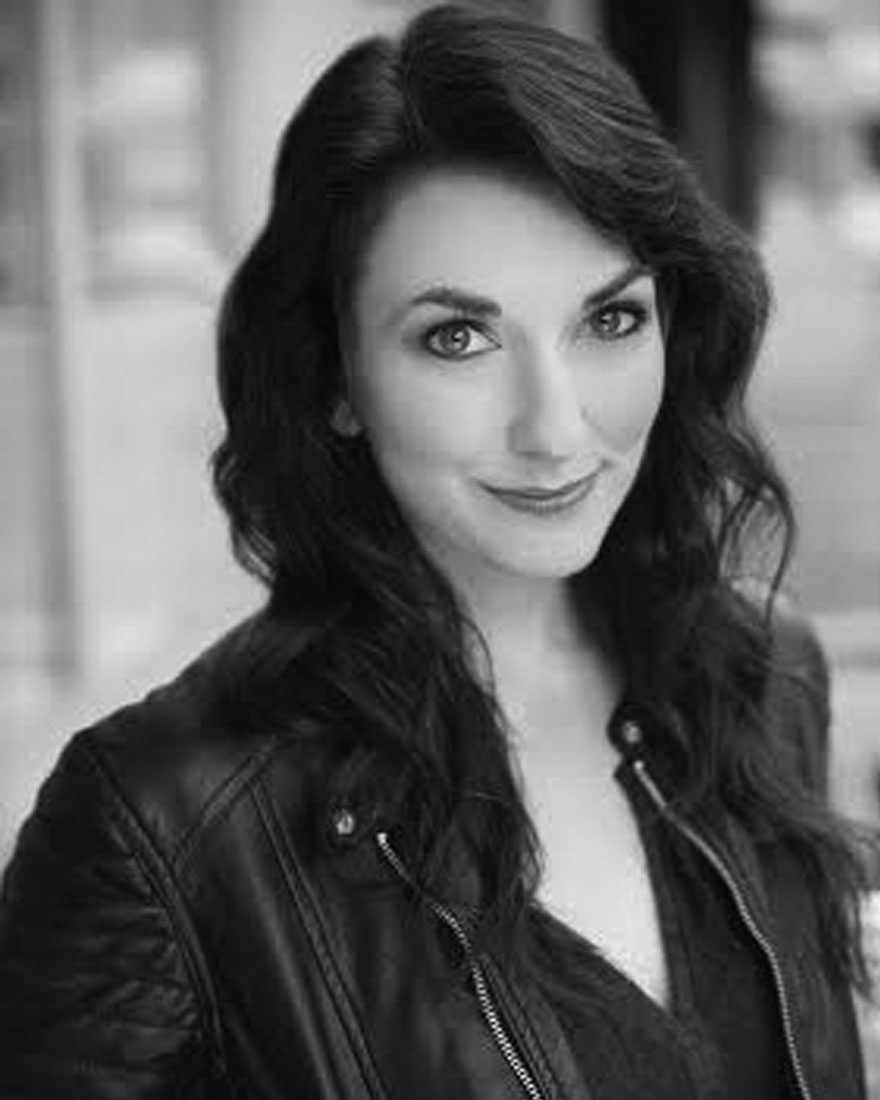 Rori Nogee
Spiker
RORI NOGEE feels just peachy to make her Atlantic For Kids debut! Broadway: Joseph…Dreamcoat. Off-Broadway: Showgirls, the Musical!(Cristal Connors). Carnegie Hall: Journey to America (Lillian Galetta). National Tours: MTV's Rockband, Live! and Disney Junior's Chuggington, Live!. Regional credits include: Rock of Ages (Regina) at Arizona Broadway Theater, Rent (Maureen) at Charleston Music Hall, Young Frankenstein (Elizabeth) at North Street Playhouse, Grease (Rizzo) at Roxy Regional, First Date (Woman 1) at PRiMA Theater and Oliver! (Mrs. Sowerberry) at The Palace Theater of NH. Rori also wrote book, music and lyrics for Siren's Den: A New Rock Musical, produced last year at the Gene Frankel Theater and this past September at the NYNW Theater Festival at Theater Row. Her new full length play, Aftershocks, will premiere in the NY Winterfest at the Hudson Guild Theater. Proud cat mom to Rumble. www.rorinogee.com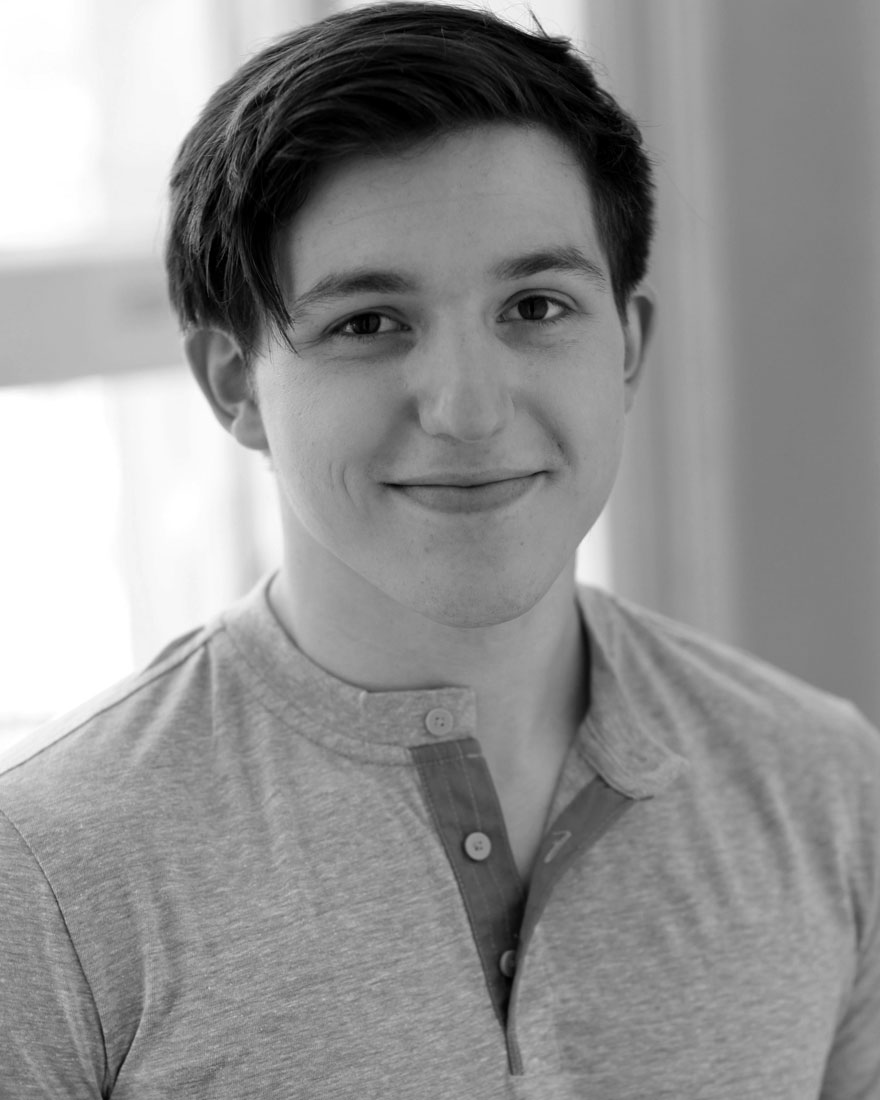 Thomas Prast
Earthworm
THOMAS PRAST could not be more excited to make a gigantic peach his new home! Born and raised in Orlando, Florida, he graduated in 2016 from NYU Tisch through the Stella Adler Studio of Acting. Recent/Favorite credits include PITS! The Unauthorized Holes Musical (Pit Striker/Underground), Merrily We Roll Along (Sharon Playhouse), The Secret Garden (NYU Tisch), and Next to Normal (NYU Tisch). Thanks and the most love to Mom and Dad, to Tori, and the cast and team behind this show. www.thomasprast.com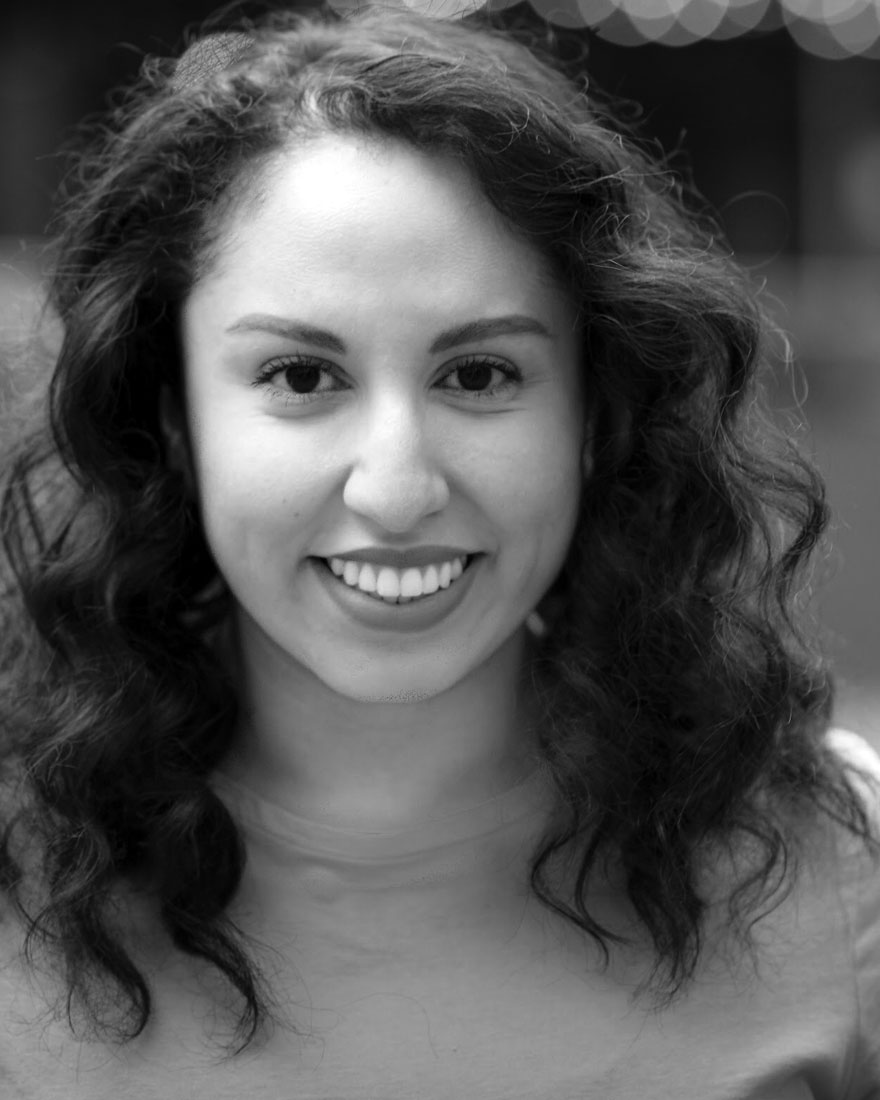 Jacqueline Salvador
Spider
JACQUELINE SALVADOR is making her New York City and Atlantic Theater Company debut as "Spider" and she is ecstatic! Back in her home state of Virginia, she played roles such as Carla in In The Heights, Bonnie in Anything Goes, and Consuelo in West Side Story. She also had the pleasure of originating the role of The Stepmother in Cinderella, A New Musical. She studied Vocal Performance at George Mason University and while there she performed in a few operas such as Gianni Schicchi and Street Scene. She is so happy to be in this city filled with so many opportunities and she looks forward to what's to come. Big thank you to her mom, dad and bro for their constant support and love!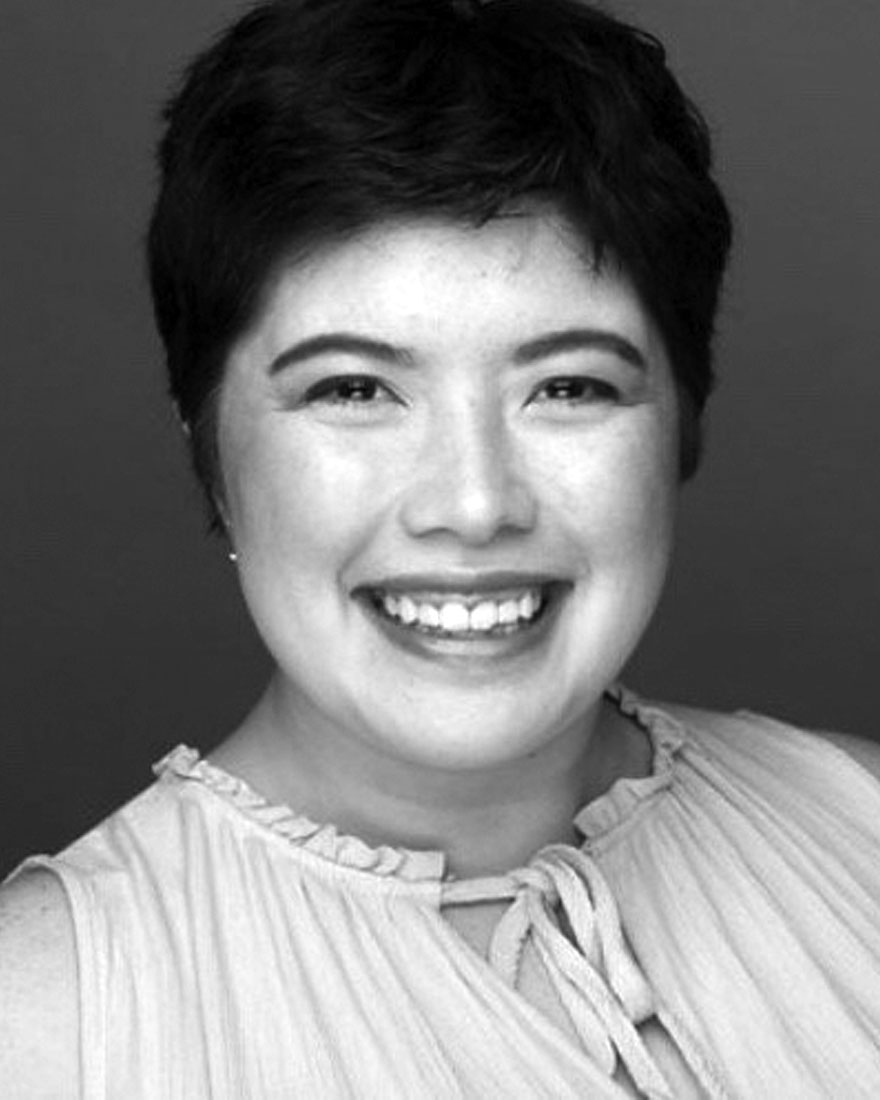 Heather Sawyer
James
HEATHER SAWYER is from Dallas, Texas and a recent graduate of the Molloy College CAP21 BFA Program for Musical Theatre. She is ecstatic to be a part of this production and hopes everyone can take a bit of this magic home. Recently, Heather appeared in the 2018 New York Musical Festival song cycle, Breaking Ground. Her favorite roles include: MJ Clarke in Camp Eaglewood (dir. Marshall Pailet), Tweedle Dee in Lost in Wonderland (dir. Baayork Lee), and the Wolf in Into the Woods (dir. Travis Greisler). Special shout out to the amazing cast, crew and creative team for being the most fantasmarific people in NYC, the faculty of CAP21 for your dedication to storytelling, The Misfits for being the best people out there, and her wonderful family (hi, Mom and Dad) for the endless love and support. Without all of you this wouldn't be possible. @heathersawyer14 www.theadventuresofheathersawyer.com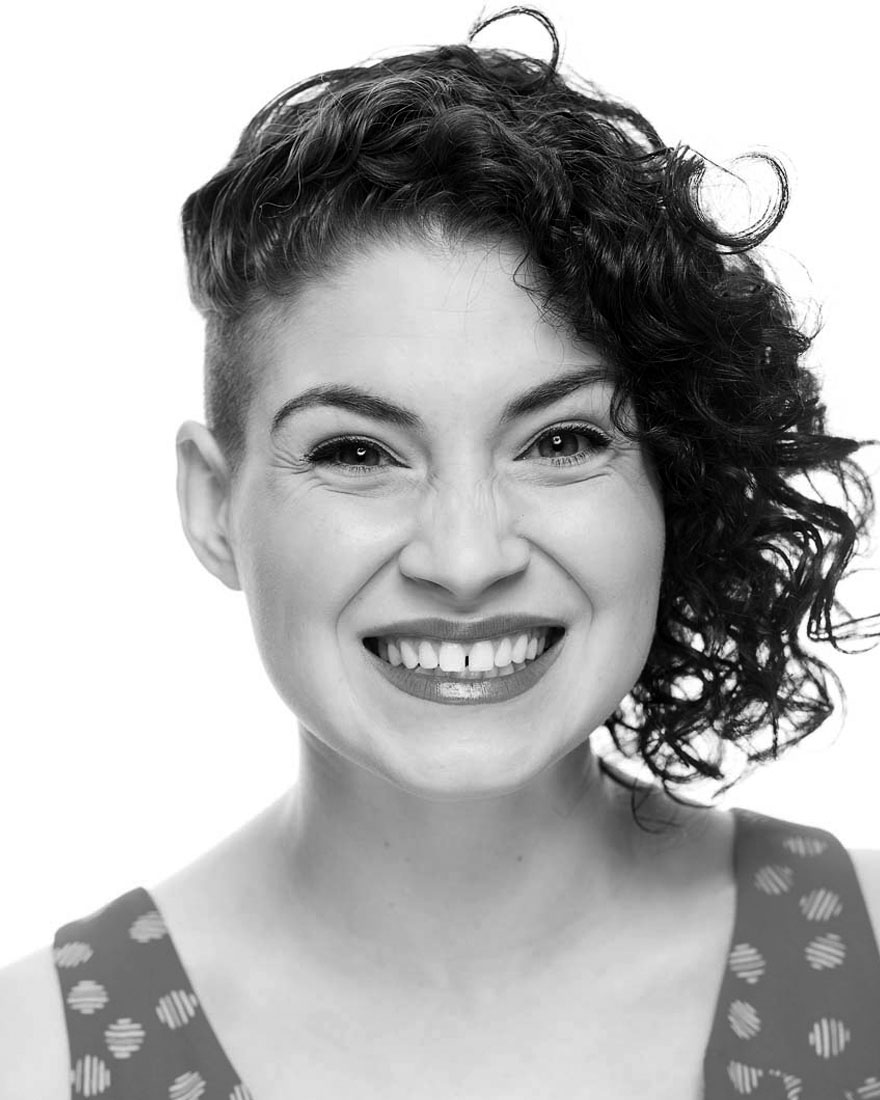 Sarah Sutliff
Centipede
SARAH SUTLIFF is thrilled to be bringing one of her favorite stories to life! A graduate of Wagner College and the Atlantic Acting School, Sarah also studied at the Stella Adler Studio of Acting and currently studies voice under David McCarthy. She's the Artistic Director of Rebel Playhouse, a company producing work for young audiences currently in residence at the 14th Street Y. Their inaugural production of Old Turtle and The Broken Truth, directed and choreographed by Sarah, was nominated for two New York Innovative Theatre Awards: Best Musical and Best Choreography. Theatre: Alonso in The Tempest (Torn Out Theater), Bottom in A Midsummer Night's Dream (The Juneberry Collective), Edwin W. Pauley in Convention (Atlantic Acting School), A in Sarah Kane's Crave (Black Note Theatre). Film: Karen Walsh-Parella in Into The Valli, Sarah in Beethoven: The Webseries. Love to my Atlantic Cohort, to Mom & Dad, and to Greer. www.sarahsutliff.com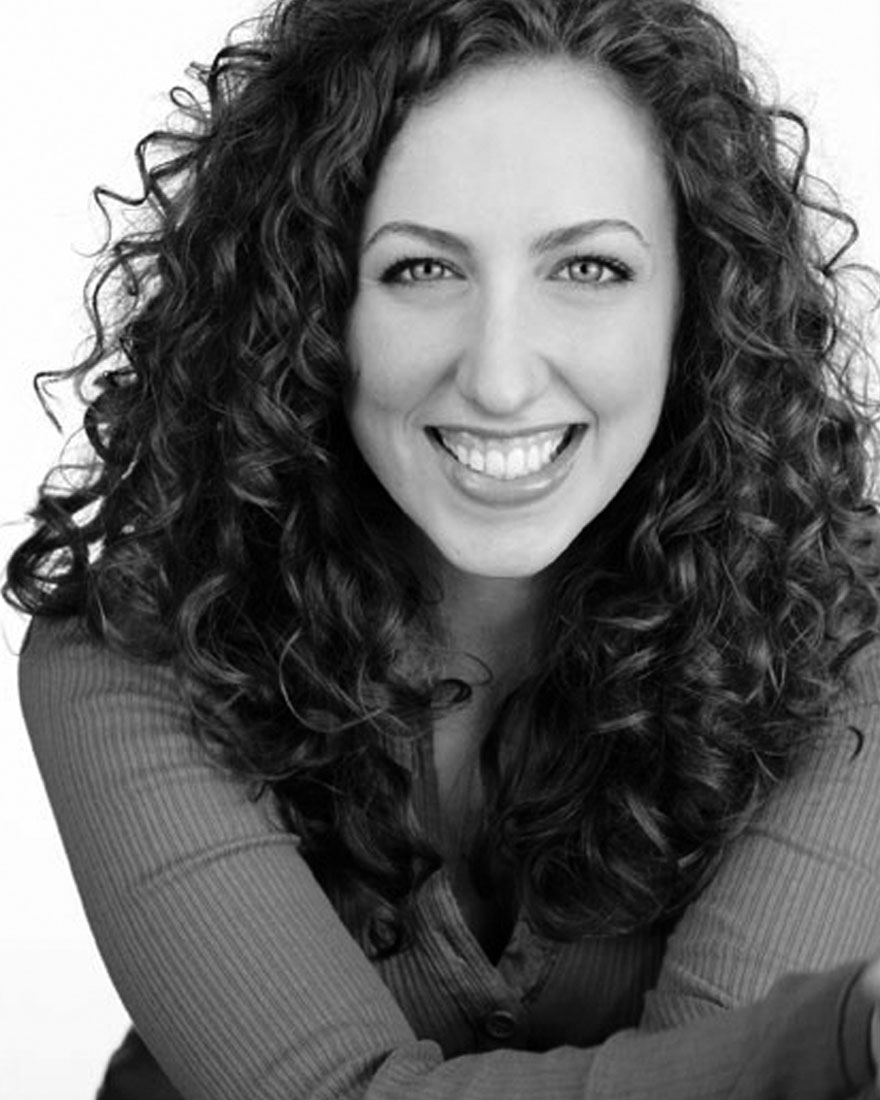 MK Lawson
Director, Choreographer
MK LAWSON is so happy to be back working for one of her favorite companies, having choreographed 5 amazing projects for Atlantic for Kids! MK has been working as a choreographer, director, and educator in New York City for 10 years. As choreographer MK has worked on award-winning projects for Atlantic for Kids, White Plains Performing Arts Center, Sharon Playhouse, and Ocean State Theatre Company. As a Director/Choreographer she has helped develop new musicals for NY International Fringe Festival and NY Children's Theatre Festival, and has reimagined productions of The Secret Garden, Brigadoon, Assassins, and The Drowsy Chaperone for NYU. Also for NYU, MK has choreographed nearly 20 productions and staged industry showcases for many amazingly talented young artists. She served as the Associate Director for the World Premiere of Romy & Michele's High School Reunion (the musical!) at the 5th Avenue Theatre last year, and continues to serve as an assistant director on a number of projects currently in development. Proud member of SDC's 2018-2019 Observership Class. Find more of her at mklawson.com.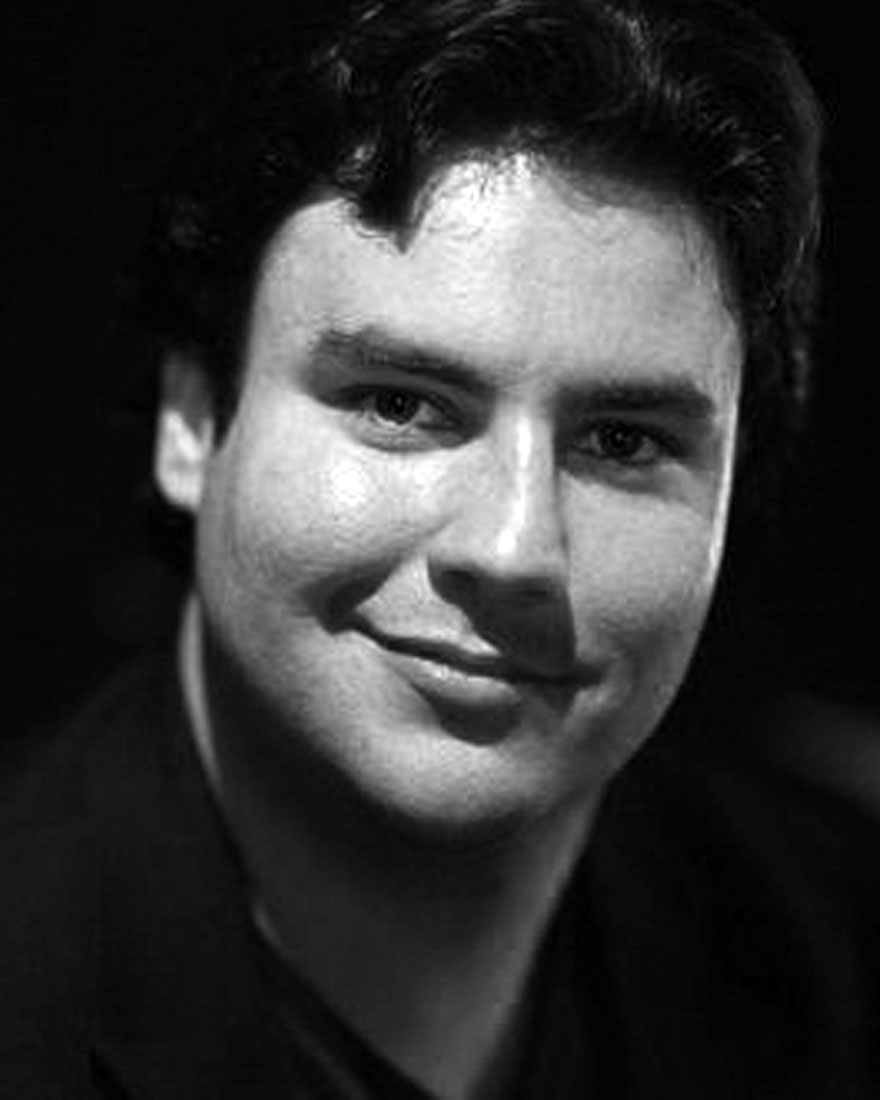 Caleb Hoyer
Musical Director
CALEB HOYER recently wrote and performed his first solo show, Caleb Hoyer And A Piano. Recent music director credits include Amour, A Catered Affair, Grand Hotel, and Sweet Smell of Success at NYU. He is the founding music director of the award-winning concert series If It Only Even Runs A Minute. Pianist credits include Anastasia (Broadway), Part of His World: A Tribute to Alan Menken (Carnegie Hall), The Bridges of Madison County (National Tour), and The Hunchback of Notre Dame (American Premier). Writing credits include the shows Nightfall, Hesitation Waltz, and Dance Moms: The Musical. He holds a degree in composition from New York University, where he received the Alan Menken Award for his music theater writing. Carmen Martinez
Scenic Designer
CARMEN MARTINEZ hails from the city of Lima, Peru, but has been in New York since 2004. She holds a BFA in Graphic Design from RISD, and an MFA in Set Design from the Yale School of Drama. This unique combination allows her to collaborate in many disciplines (almost) seamlessly. As a graphic designer she worked at both The Museum of Modern Art and The Metropolitan Museum. Her latest theatrical projects include props for The Hairy Ape at the Armory, scenic elements for Katy Perry's performance at the Met Gala (2017), Un Informe Sobre la Banalidad del Amor in Lima, Peru, Owners at Yale Rep, and is currently working on the costumes for a production of Andrew Lippa's The Wild Party at Syracuse University. www.allofthethingsnyc.com Rose Bisogno
Costume Designer
ROSE BISOGNO. Previous design credits include: Brigadoon (NYU), The Secret Garden (NYU), Big Bend in the Red Dirt Desert(Williamstown Theatre Festival), Pins and Needles (NYU), The Meanest Birthday Girl (Musical Theater Factory) and Danny and the Deep Blue Sea (Greenhouse Ensemble). Congratulations to the entire JGP team, including our fearless director MK Lawson. Love to M, D and B. RoseBisogno.com Becky Heisler McCarthy
Lighting Designer
BECKY HEISLER MCCARTHY is a New York City based Lighting Designer for opera, theatre, and dance who enjoys the challenges and discoveries new works provide. She has premiered works in New York, across the country, and internationally, working with companies such as BEDLAM (Uncle Romeo Vanya Juliet, Pygmalion, Peter Pan), MorDance (Seasons 3-5, Fats Waller, Romeo & Juliet), Spoleto Festival USA (The Strange Undoing of Prudencia Hart, Every Brilliant Thing, multiple musician ensembles), the Dance Department at the University of Nevada Las Vegas (InComposition 2018), and The Flea (Inanimate, Emma & Max). She holds a BFA in Technical Theater with an Emphasis in Lighting Design from The Pennsylvania State University. To see more of her work, please visit beckyheisler.com Five Ohm Productions/Bryan Williams
Sound Design
FIVE OHM PRODUCTIONS/BRYAN WILLIAMS is a full-service production company made up of audio/video and creative professionals across every facet of the entertainment industry. Collaborators include: SoHo Rep, The New Group, Vineyard Theatre, MCC, Primary Stages, Pipeline, Playwrights Realm, TFANA, Atlantic Theater, CSC, New World Stages, Yale Rep, Playwrights Downtown, The Van Alen Institute, Feral Audio, WorldStage, Satis&Fy, and Intel. www.fiveohm.com Madeline Bundy
Props Master & Scenic Design Assistant
MADELEINE BUNDY is the set, props, and costume designer for Puffs at New World Stages and Puffs Australia. She is a also an illustrator, actor and voice over artist. She attended the Playwrights Horizons Theater School at NYU. Stephanie Kay Garcia
Production Stage Manager
STEPHANIE KAY GARCIA is a Brooklyn-based stage manager and caffeine enthusiast, who loves to remind everyone that she's originally from Texas. Stephanie holds a BFA in Stage Management from NYU, and has worked with various Off-Broadway and regional theaters including Atlantic Theater Company, The Public Theater, Strathmore, the Hammerstein Ballroom, New York Theatre Workshop, and SoHo Playhouse. She is so thrilled to be working with the Atlantic family again, and thrilled with the opportunity to make peach puns and bug jokes everyday. Infinite love and thanks to her family and friends, her endlessly patient roommate, to Matt, to this wonderful cast and creative team, and to whoever invented Red Bull.
Community
Relaxed Performances
We currently hold two Relaxed Performances for each Atlantic for Kids productions: one for public school groups and one for the general public. Relaxed Performances are events designed with accommodations for people—including those with autism, sensory or communication disorders, or developmental differences—who would benefit from a more relaxed theater-going environment.
The relaxed performances for Roald Dahl's James and the Giant Peach were held on November 2 and 3, 2018.
study guide
Atlantic's study guides take educators and their students deeper into the story. Each guide provides a variety of discussion starters, activities, and a relevant contextual basis to immerse students in the world of the play before attending the show.
Photos by Ahron R. Foster