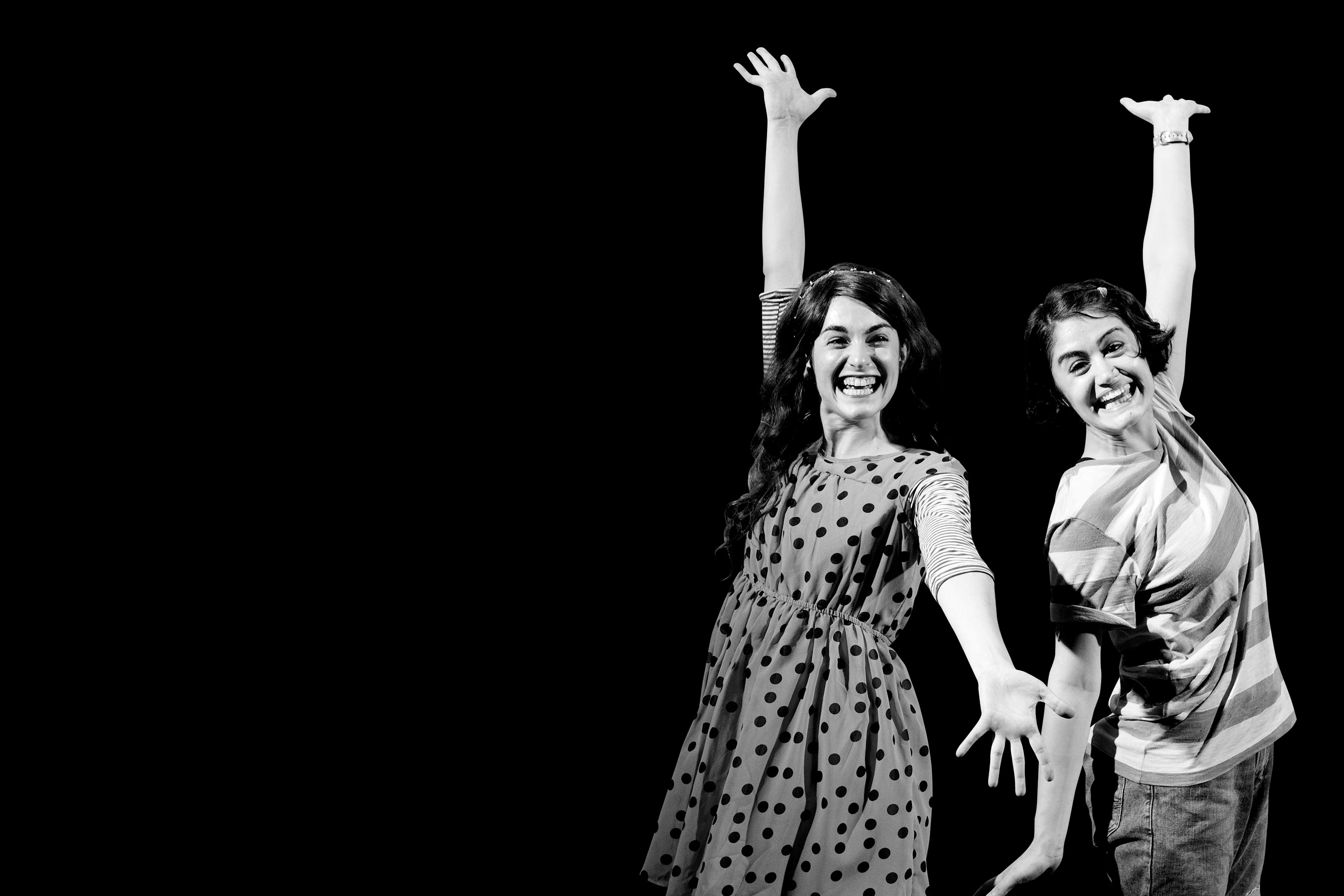 Atlantic for Kids: Ivy + Bean: The Musical
book, lyrics & music by SCOTT ELMEGREEN
based on the books by ANNIE BARROWS
illustrated by SOPHIE BLACKALL
directed by ALISON BEATTY
Linda Gross Theater
October 18 – November 9, 2014
Based on The New York Times best-selling children's book series by author Annie Barrows and Illustrator Sophie Blackall, Ivy + Bean: The Musical is the story of an unexpected friendship between two very different second graders.
More Info
The moment they saw each other, Bean and Ivy knew they would never like each other. Bean is loud and wild and goofy. Ivy is quiet and full of ideas. But when Bean plays a joke on her sister, and needs a place to hide, Ivy comes to the rescue. When the two become a team, there's mischief and laughter at every turn—along with lessons to be learned about the challenges and joy of family, friendship, and love.
**Ivy + Bean is presented through special arrangement with and all authorized performance materials are supplied by Theatrical Rights Worldwide (TRW), 570 Seventh Avenue, Suite 2100, New York, NY 10018. (866) 378-9758 www.theatricalrights.com** Emily Ide
Nancy
EMILY IDE is excited to be back with Atlantic for Kids after appearing in The Stinky Cheeseman and Other Fairly Stupid Tales. Other favorite credits include My Sweet Edible You! (Joe's Pub), Thoroughly Modern Millie, Urinetown, Assassins, Oliver!, Finian's Rainbow, and Swing! Swing! Swing!. BFA NYU/CAP21. www.emilyide.com Jake Kinney
Dad/Eric
JAKE KINNEY is so excited to share the stage with such a talented cast! He is a recent graduate of NYU's Steinhardt School Graduate Program where he received his Masters Degree and studied voice with Michael Ricciardone. While at NYU, Jake played Ben Marino in Fiorello and was featured in a new 15 minute musical (4@15). Jake performed recently for the Metropolitan Opera Guild as the Narrator in 2wice Upon a Birthday, a new opera for kids. Other roles performed include George in Sunday in the Park with George and Caleb in The Spitfire Grill, Jesus in Godspell, and Travis in Footloose and Selkirk McCoy in Hatfields and McCoys. Thanks to all my friends and family for their continued support. Melissa Mahoney
Bean
MELISSA MAHONEY is a recent graduate of Atlantic Acting School and a soon to be graduate of New York University's Tisch School of the Arts BFA Drama program. At Atlantic Acting School, she played Joan in Melancholy Play, Jacques in As You Like It, and Ellen in The Actor's Nightmare. She is a founding member of The Joust Theatre Company, and played Myrrha in their inaugural production of Metamorphoses. Other recent credits: Political Snorts '13 and Books Cook! (NYU Tisch, dir. Liz Swados), Exploded Shakespeare: As You Like It (Grey Room Theater Company). Sydney Matthews
Zuzu
SYDNEY MATTHEWS is thrilled to be returning to Atlantic, after appearing in Bekah Brunstetter's "Run" in 10×25. Recent Off-Off Broadway: Byuioo (Pipeline at Judson), Set in the Living Room… (Theater Reconstruction Ensemble at Soho Rep), Savage/Love (DeFacto at HERE). Regional: Urinetown (Pennywise, Fabrefaction), The Wedding Singer (Linda, Fabrefaction), An Evening with Andrew Lippa and Friends (Segerstrom Center for the Arts). Proud member of Pipeline Theatre Company, and Theater Reconstruction Ensemble. BFA: NYU/ Tisch- Atlantic and Viewpoints. Lauren Pennline
Ivy
LAUREN PENNLINE. New York credits include Much Ado About Nothing (Smith Street Stage), The Thirteenth Commandment (Libra Theater Company, winner New York Innovative Theater Award), Antigone, The Tempest (Perchance to Dream Theatre), Twelfth Night (Riverside Theater), Trojan Women, Missing Pieces (New York Stage and Film). Regional credits include The Secret Garden (Wordplayers Theater), Parade, Guys and Dolls, The Life of Galileo, The Who's Tommy (Clarence Brown Theater). Training: University of Tennessee, British American Drama Academy, Stella Adler Studio. For my nephew, Luca. McLean Peterson
Mom/Sophie W
MCLEAN PETERSON is a recent graduate of New York University's Tisch School of the Arts. Recently, she played Wendla in Spring Awakening and Rosalind in As You Like It at Atlantic Stage 2. McLean is a founding member of The Joust Theatre Company and its Director of Development. She loves pickles and loathes writing in the third person. Dan Tracy
Leo
DAN TRACY. OFF BROADWAY: Clown Bar (original cast); OFF-OFF BROADWAY: Clown Bar (World Premiere, New York Times Critics' Pick, NYIT Award nominee for Best Ensemble), BYUIOO; REGIONAL: Much Ado, All's Well, King Lear, Two Noble Kinsmen (Hudson Valley Shakespeare), eight productions with Nebraska Shakespeare, four productions with Broadway Dreams Foundation; FILM: Seed Sprang… (Sean Manzione), Signs (Ke Ke, New York Film Academy). Pipeline Theatre Company ensemble member. BFA in Musical Theatre from Creighton University. Thank you to Mom and Dad for everything important. Nate Weida
Piano
NATE WEIDA is a composer and writer living in Hell's Kitchen. His last two musicals were Byuioo (2013), produced by Pipeline Theatre Company at The Gym at Judson, and The New Hopeville Comics (2009), performed at the Chernuchin Theatre. His music for Fordham University's production of Brecht's Life of Galileo was performed at Lincoln Center in 2011. He is a member of and regular contributor to services at Judson Church. He currently plays in a bluegrass band called "Great Dog Almighty" and is writing an epic poem called I's Twinkle. Annie Barrows
Author of Ivy + Bean
ANNIE BARROWS attended UC Berkeley and received a B. A. in medieval history. She was a proofreader at an art magazine and later an editor at a textbook publishing company. In 1996, Annie received her Masters of Fine Arts in Creative Writing from Mills College. She wrote several non-fiction books on topics ranging from fortune-telling to opera before turning her attention to children's books. In 2006, the first book in her children's series, Ivy + Bean was published. This title, an ALA Notable Book for 2007, was followed by nine others. In addition to her children's books, Annie is the co-author of The Guernsey Literary and Potato Peel Pie Society, which was published by The Dial Press in 2008. Sophie Blackall
Illustrator of Ivy + Bean
SOPHIE BLACKALL is a Brooklyn based Australian artist. She has illustrated over twenty books for children, including Ruby's Wish (Chronicle Books, 2003) which won the Ezra Jack Keats Award, Meet Wild Boars (Henry Holt, 2005) which won a BCCB Blue Ribbon Picture Book Award and the Founders Award from the Society of Illustrators, Big Red Lollipop (Viking, 2010) which was a New York Times Top Ten Picture Book for 2010, and the ongoing Ivy and Bean series (Chronicle Books), which has over a million copies in print. Blackall has collaborated with many notable authors, including Aldous Huxley, Judith Viorst, Jane Yolen and Meg Rosoff. Her editorial illustrations have appeared in the New York Times and many others.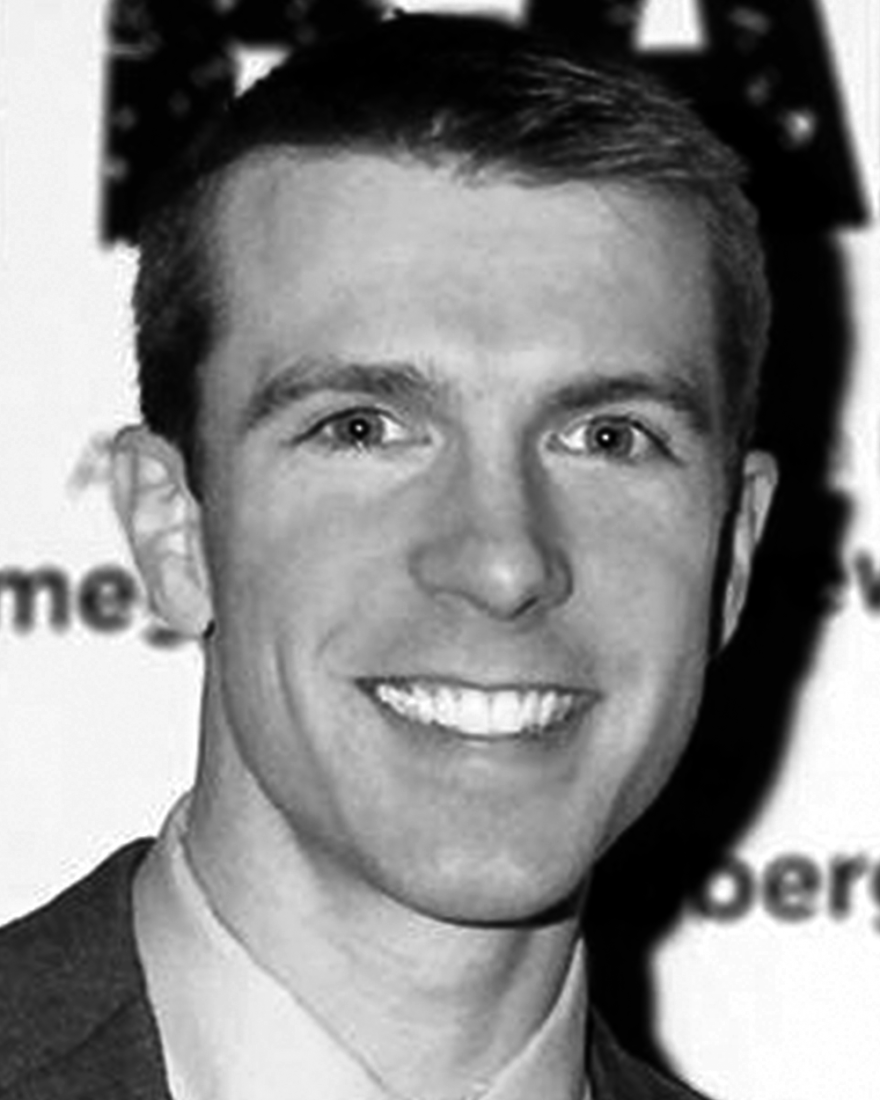 Scott Elmegreen
Book, Lyrics & Music
SCOTT ELMEGREEN is a playwright, composer, and lyricist whose work has premiered on Broadway, television, and in film, as well as off-Broadway, on tour, and in regional theatres nationally and internationally. His shows include TIANANMEN: A New Musical (in development with Stafford Arima) College The Musical (Hippodrome State Theatre; pub. Dramatic Publishing Company), Vote For Me: A Musical Debate (New York Musical Theatre Festival; commissioned by Tony Award-winning Aged in Wood Productions), Thucydides (Samuel French Play Festival winner; pub. Samuel French), Straight (under option by Tony Award-winning producer Andy Sandberg), and the children's shows Ivy + Bean: The Musical.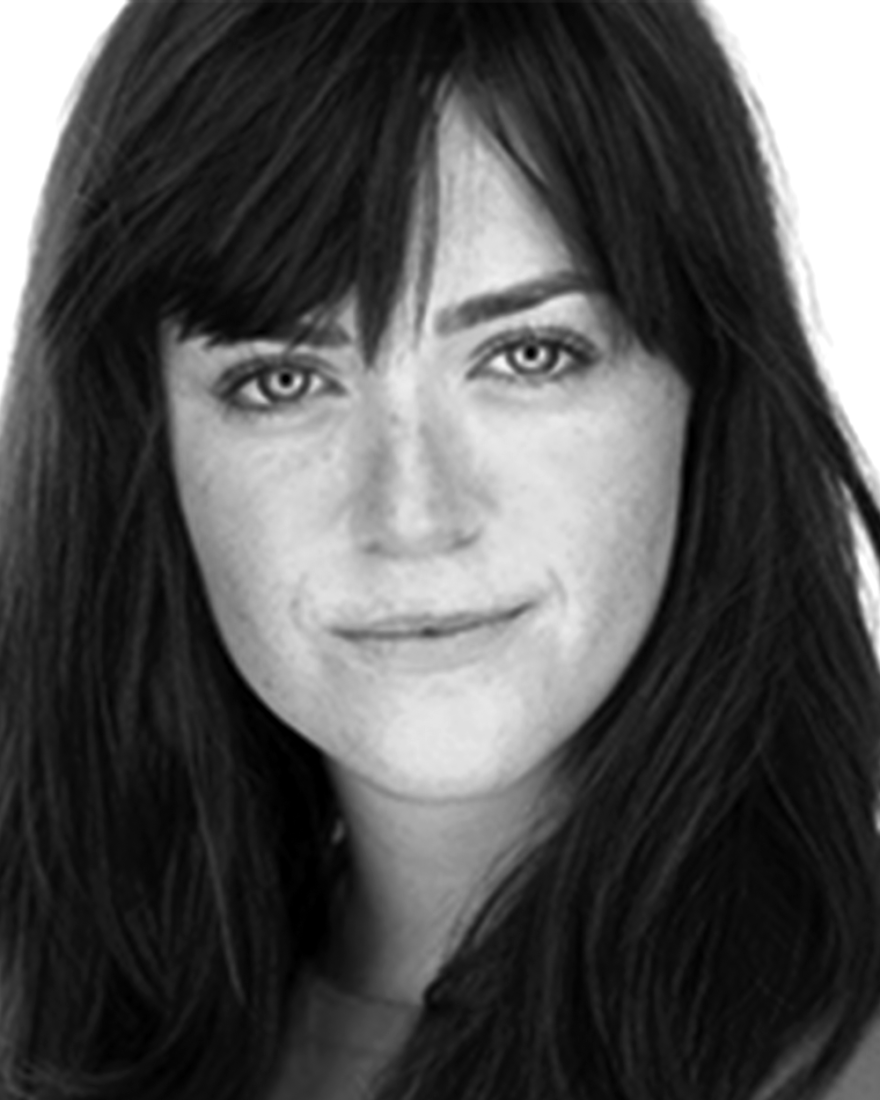 Alison Beatty
Director
ALISON BEATTY is the current School Artistic Director of Atlantic Theater Company Acting School, where she programs and produces a season of 15 shows annually with Atlantic's conservatory acting students, as well as two Atlantic for Kids productions. Additionally, she has directed/ choreographed several Atlantic for Kids musicals, including The Hundred Dresses (NY Premiere), Miss Nelson is Missing, and Really Rosie and served as choreographer on productions of Tilly the Trickster (World Premiere), The True Story of the Three Little Pigs (NY Premiere), No Dogs Allowed (World Premiere), Strega Nona, The Big Stew, and You're A Good Man Charlie Brown.
Community
study guide
Atlantic's study guides take educators and their students deeper into the story. Each guide provides a variety of discussion starters, activities, and a relevant contextual basis to immerse students in the world of the play before attending the show.
Photos by Ahron R. Foster