Halfway Bitches Go Straight to Heaven
By Stephen Adly Guirgis
Directed by John Ortiz
Linda Gross Theater
November 14 – December 22, 2019
Atlantic is thrilled to partner with LAByrinth Theater Company to present Guirgis' first new play since Atlantic Theater Company's 2014 award-winning production of Between Riverside and Crazy.
More Info
Pulitzer Prize winner Stephen Adly Guirgis takes his style to another level in this world premiere play about the harrowing, humorous, and heartbreaking inner workings of a women's halfway house in New York City, helmed by John Ortiz (LAByrinth Artistic Director) in his off-Broadway directing debut.
"Blurring lines between the sacred and profane has always been a specialty of Mr. Guirgis. He has a splendid ear for various languages of deception, and might even argue that all language is a form of deception."
The New York Times
Stephen Adly Guirgis
Playwright
STEPHEN ADLY GUIRGIS is a member and former co-artistic director of LAByrinth Theater Company. His plays have been produced on five continents and throughout the United States. His most recent play, Between Riverside and Crazy (dir: Austin Pendleton) premiered at Atlantic Theater Company, moved to Second Stage Theatre, and garnered numerous awards including the 2015 Pulitzer Prize for Drama. Other plays include: The Motherf***er with the Hat (6 Tony nominations, including Best Play, dir: Anna D. Shapiro), Den of Thieves (directed by Max Daniels), Dominica The Fat Ugly Ho (dir: Adam Rapp), as well as Our Lady of 121st Street, Jesus Hopped the 'A' Train, In Arabia We'd All Be Kings, The Last Days of Judas Iscariot (Public Theater) and The Little Flower of East Orange (Public Theater) – all five directed by Philip Seymour Hoffman and world premiered at LAByrinth Theater Company. In London, his plays have premiered at The Donmar Warehouse, The Almeida (dir: Rupert Goold), The Hampstead (dir: Robert Delamere), and at The Arts Theater in the West End (dir: Philip Seymour Hoffman). As an actor, he has appeared in theater, film and television, including roles in Alejandro Inarritu's Oscar winning Birdman, Adam McKay's VICE, Kenneth Lonergan's Margaret, Todd Solondz's Palindromes, and Brett C. Leonard's Jailbait opposite Michael Pitt. He co-created and executive produced Netflix's "The Get Down" with Baz Luhrmann. Other awards include: the Yale Wyndham-Campbell Prize, The Harold & Mimi Steinberg Award, PEN/Laura Pels Award, Whiting Award, TCG fellowship, Fringe First Award, NY Drama Critics Circle, L.A. Drama Critics Prize, and a Lucille Lortel Award. A former violence prevention specialist and H.I.V. educator, he lives in New York City.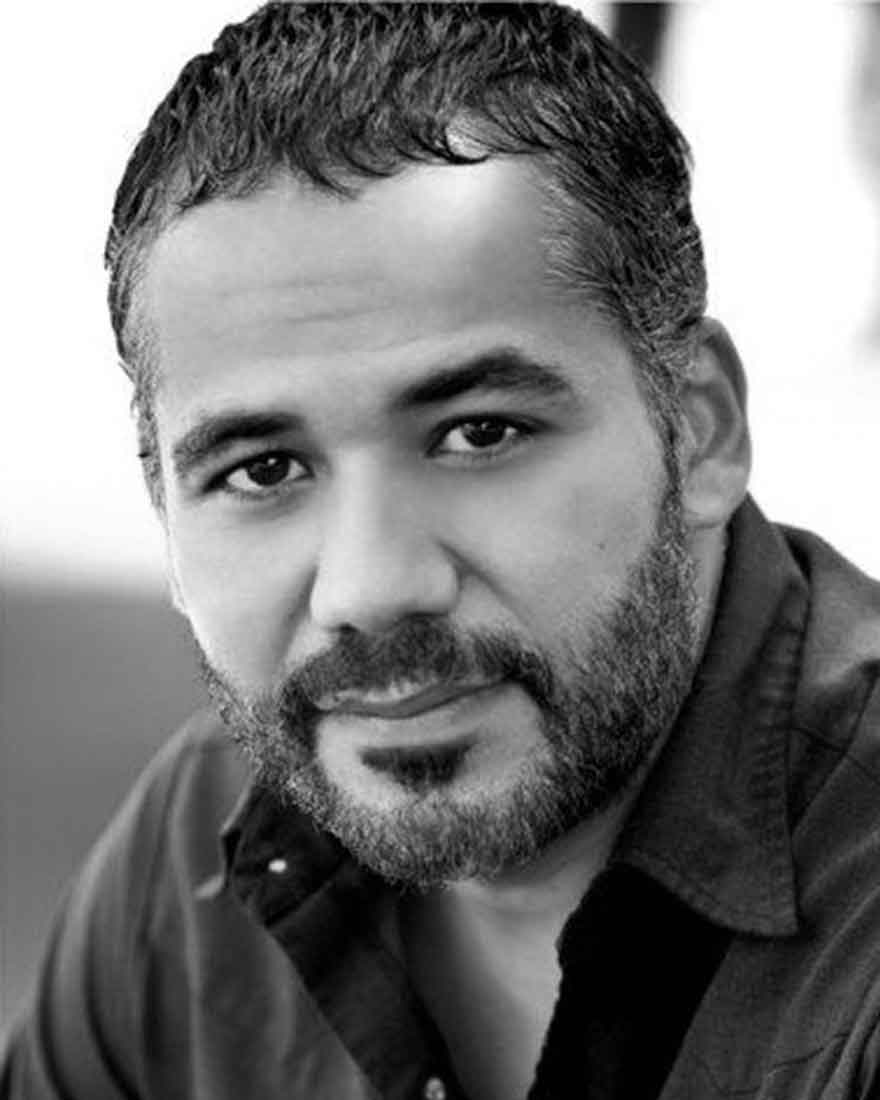 John Ortiz
Director
JOHN ORTIZ is a co-founder of LAByrinth Theater Company and currently serves as its Artistic Director. He served as co-artistic director with Philip Seymour Hoffman for eight seasons (2002-2010). John has acted in over 12 LAByrinth productions including plays by Stephen Adly Guirgis, Brett C. Leonard, John Patrick Shanley, and Bob Glaudini. In 2009 he appeared as the titular role in William Shakespeare's Othello opposite Phil Hoffman as Iago, directed by Peter Sellars. John has appeared on stage in some of the world's most prominent theaters including on Broadway, the Public Theater, London's West End, Bobigny in Paris, Lyric in Edinburgh, Steppenwolf, The Goodman, The Mark Taper Forum, and The Arena Stage in DC. On film and TV, John worked with acclaimed directors including Ridley Scott (American Gangster, SAG nomination), David O. Russell (Silver Linings Playbook, SAG and Gotham nomination), Michael Mann (Miami Vice, Public Enemies, and Blackhat), Danny Boyle (Steve Jobs), JJ Abrams (Hope), The Duplass Brothers ("Togetherness"), Philip Seymour Hoffman (LAByrinth's screen adaptation of Jack Goes Boating, Spirit nomination), and more. Upcoming: "Messiah" for Netflix. As LAByrinth enters its 28th season, John remains committed as an artistic director/producer in leading an ensemble-driven company, focused on developing original works.
Click on the performance time of your choice to begin booking.
Click here for a full month calendar view.
Groups of 10+ begin at $60. For more information, click here.
All non-member tickets are non-exchangeable and non-refundable. Members may exchange tickets, based on availability.
A limited number of Access25 tickets for Halfway Bitches Go Straight to Heaven ($25 for every preview performance) will go on sale Thursday, October 31 at noon.
For more information about accessible seating, please call 646-216-1143.
For access to sold out performances, consider joining the Patron Program with a donation of $1,750. Contact Leah Cox at 646.216.1088 for more details.
* Post-show discussion
~ Afro-Latinx Night