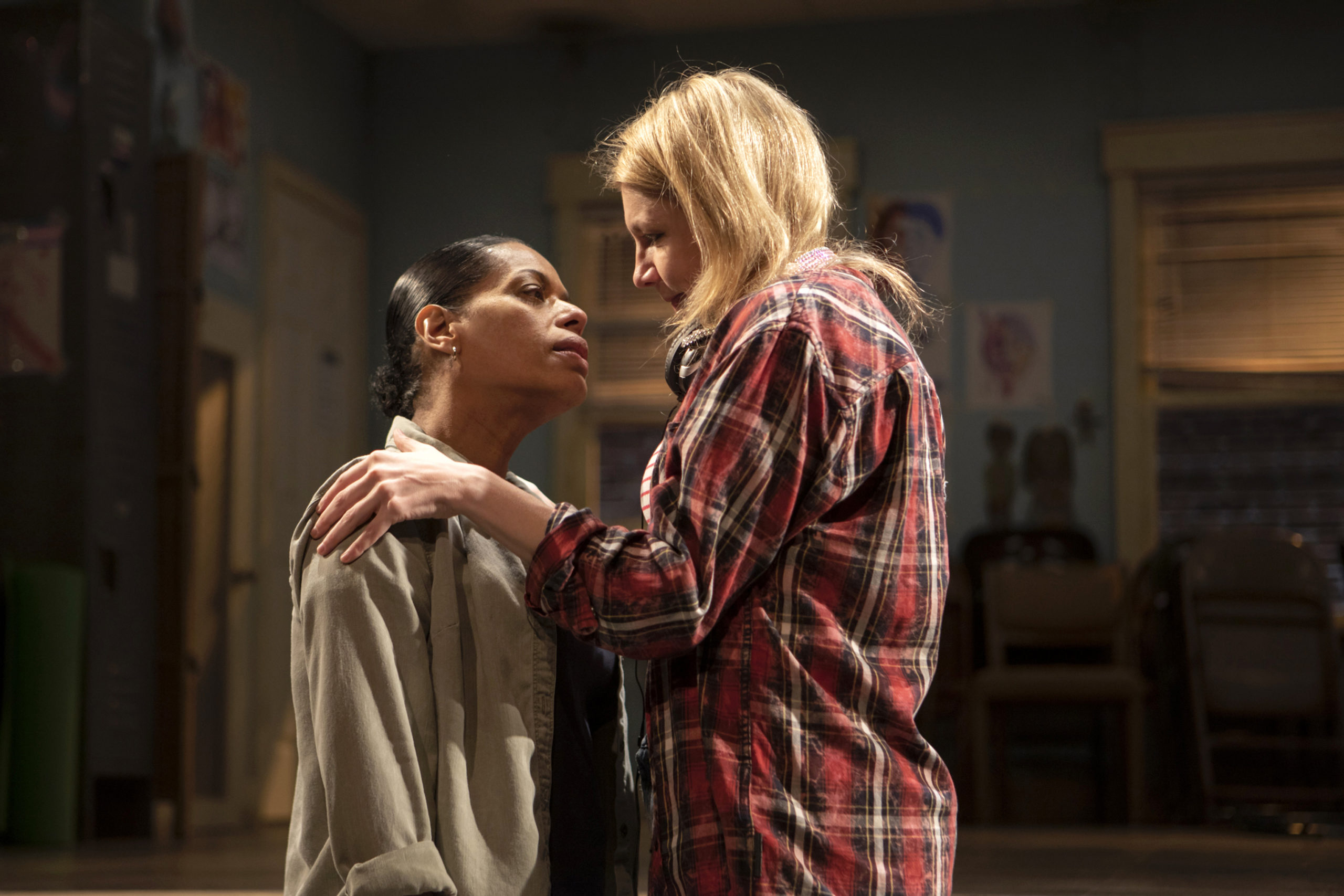 Halfway Bitches Go Straight to Heaven
By Stephen Adly Guirgis
Directed by John Ortiz
Linda Gross Theater
November 15 – January 5, 2020
Atlantic is thrilled to partner with LAByrinth Theater Company to present Guirgis' first new play since Atlantic Theater Company's 2014 award-winning production of Between Riverside and Crazy.
More Info
Pulitzer Prize winner Stephen Adly Guirgis takes his style to another level in this world premiere play about the harrowing, humorous, and heartbreaking inner workings of a women's halfway house in New York City, helmed by John Ortiz (LAByrinth Artistic Director) in his Off-Broadway directing debut.
Running time: Approximately 2 hours 45 mins, including a brief intermission.
Please Note: This production contains herbal cigarettes, loud noises, strong language, violence, nudity and sexual content.
Reviews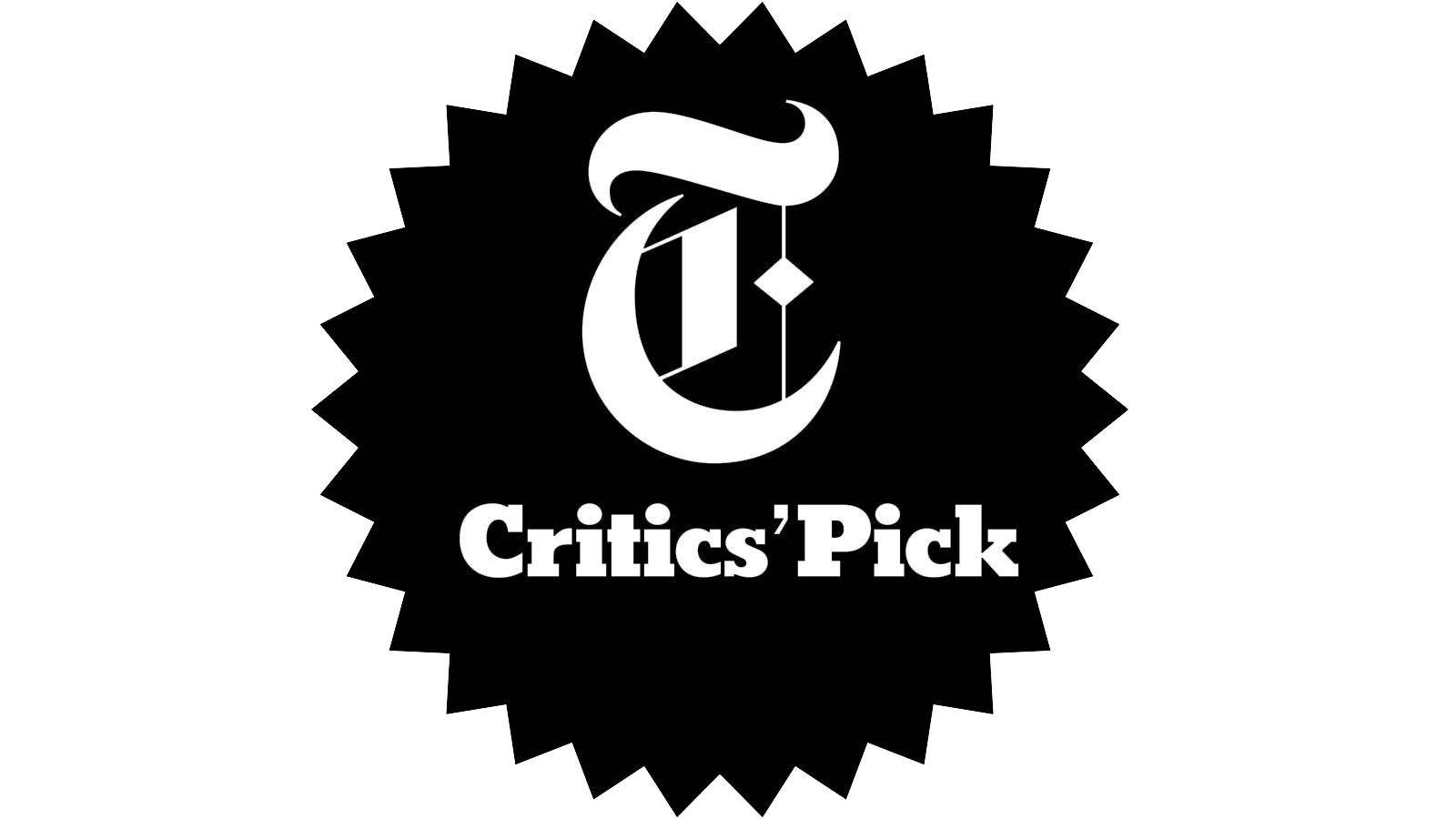 "A vibrant & expansive comic drama with heaving humanity, surging vitality & diversity! Operates on a scale seldom encountered Off Broadway. Its teeming expansiveness rivals that of The Ferryman. I wish I had the space to describe every performance."
"The funniest, saddest play of the year, with at least a dozen characters who go straight to your heart. A female Iceman Cometh for this century. Never has the stage at Atlantic Theater Company been more alive with action. The cast, under John Ortiz's direction, is uniformly brilliant."
"Halfway Bitches Go Straight to Heaven, Guirgis's rough-cut gem of a new play, is rich with revelation & barbed empathy."
"Bursting with emotional life. The characters' rich humanity comes through loud & clear onstage, forcing us to confront a reality we might otherwise choose to avoid."
★★★★★
"Guirgis is a street poet of the underbelly."
"Some of the best actors in New York giving unforgettable performances. Halfway Bitches is not only worth your time, but leaves you wanting more. Refreshingly, there is nothing politically correct or precious about it."
"I suggest you immediately grab a ticket for the deeply humane & ultimately heart-wrenching Halfway Bitches Go Straight to Heaven. It's easily one of the best plays of 2019."
"You gotta go see it."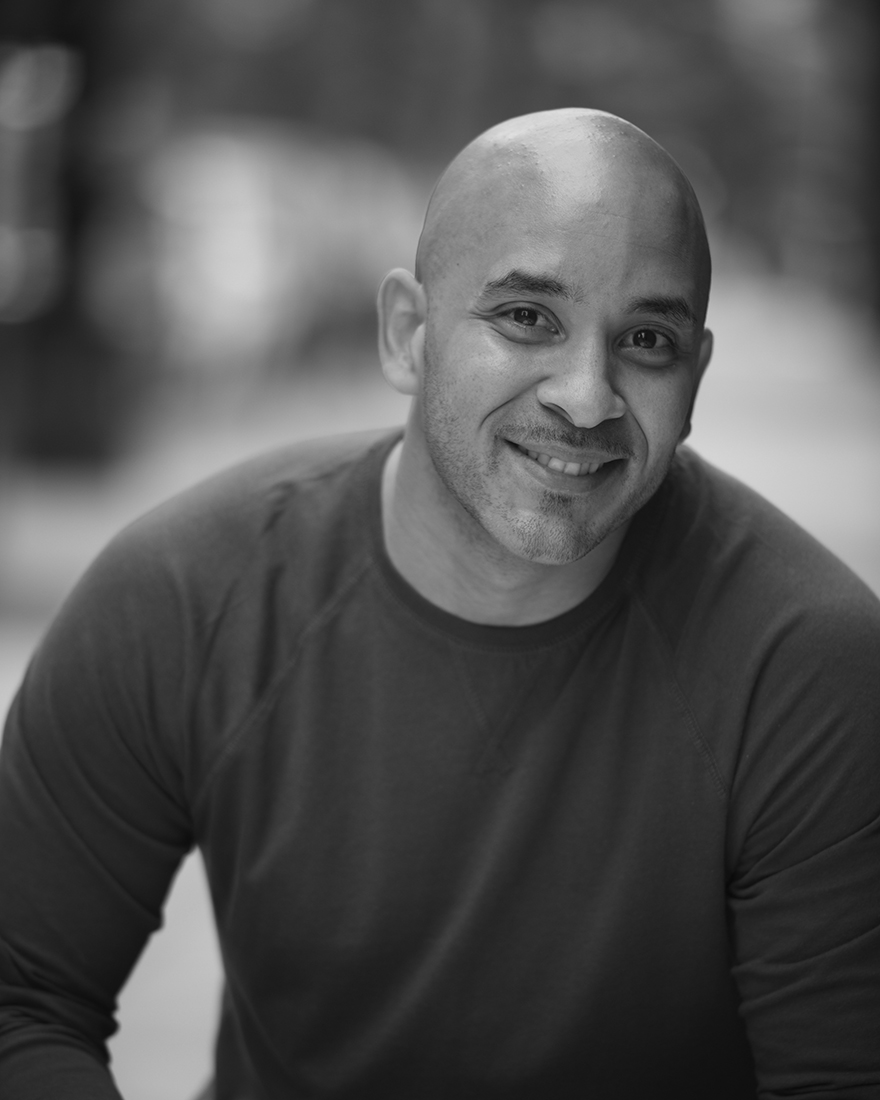 Victor Almanzar
Joey Fresco
VICTOR ALMANZAR is a New York-based actor. He appeared as Oswaldo in the Pulitzer Prize-winning production of Between Riverside and Crazy. His TV and film credits, to name a few, include 11:55 (lead), "Homeland" (recurring guest star), "Power" (recurring), "Empire" (recurring), and "Blue Bloods" (guest star). Victor was nominated for a Lucille Lortel Award for his role in Between Riverside and Crazy and an IRNE Award for his role in Man in the Ring. Before turning his attention to acting, Victor was a United States Marine. He is a lifetime member of The Actors Studio.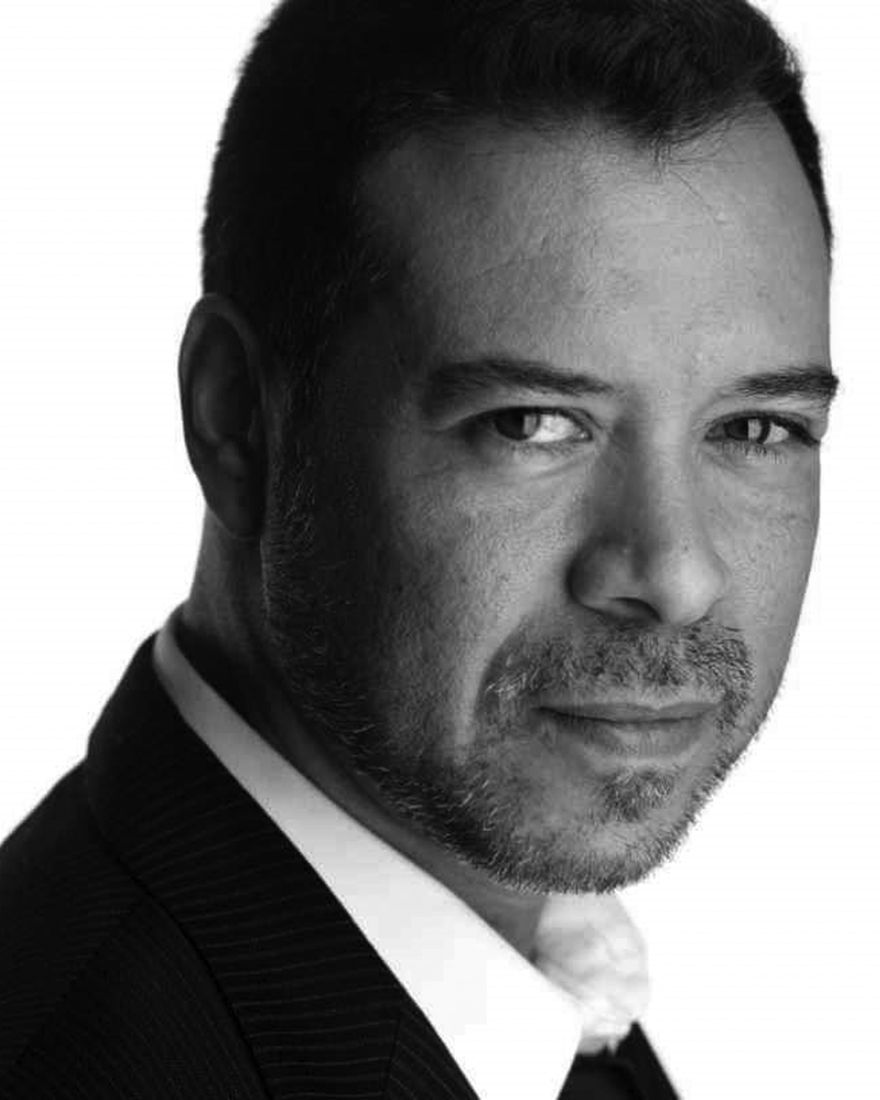 David Anzuelo
Father Miguel
DAVID ANZUELO. Theater: Se Llama Cristina (Intar), Intimacy (New Group), The Motherf#cker with the Hat (Kitchen Theater), Our Town (Northern Stage), Stand-Up Tragedy (Joseph Jefferson Award, best supporting actor). Film: A Walk Among The Tombstones, Remember Me, Prime. TV: "Succession," "Deadbeat," "Strangers," "The Americans," "White Collar," "Blue Bloods," "Person Of Interest," "Elementary." David is a member of Labyrinth Theater Company, Rising Phoenix Rep and founder of the Drama Desk Award-nominated UnkleDave's Fight-House.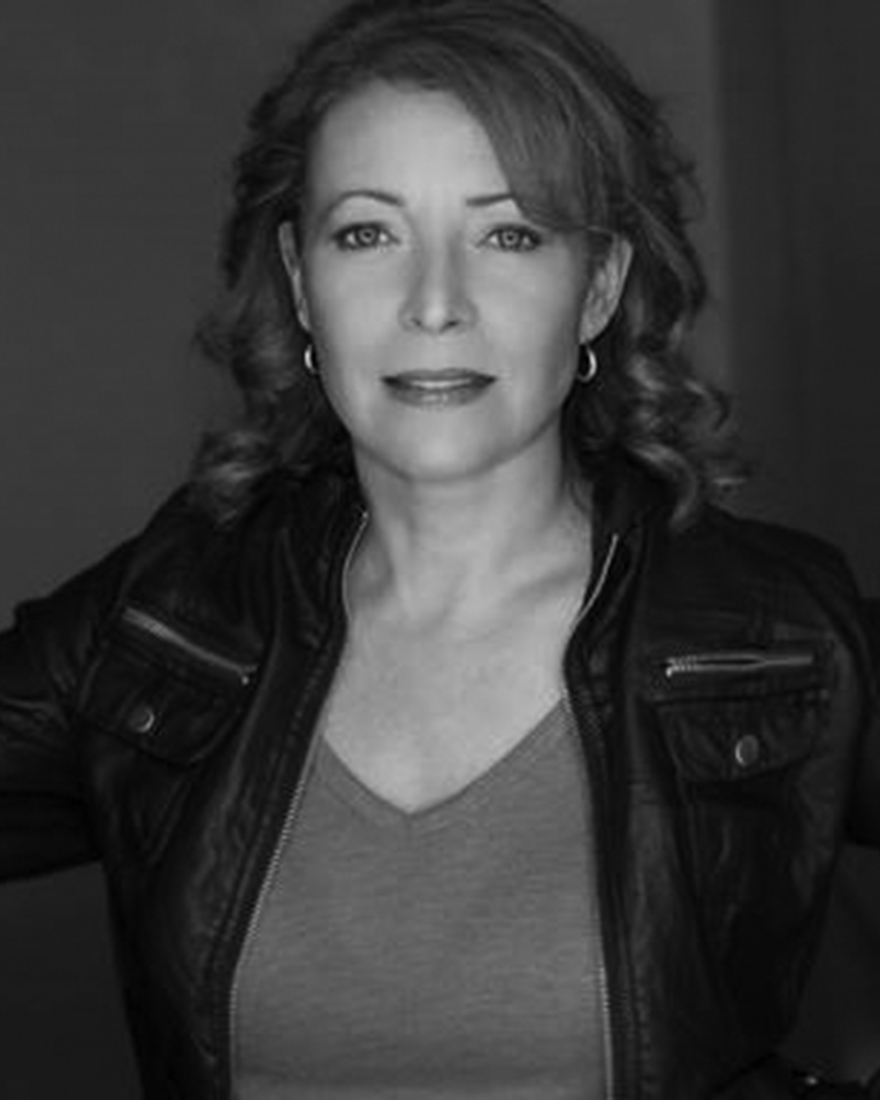 Elizabeth Canavan
Rockaway Rosie
ELIZABETH CANAVAN. Member of LAByrinth Theater Company since 1993. She originated the role of Detective Audrey O'Connor in the Pulitzer Prize-winning play, Between Riverside and Crazy (Atlantic Theater Company, Second Stage Theater) by Stephen Adly Guirgis, dir. Austin Pendleton. The Little Flower of East Orange (LAB/The Public Theater), The Last Days of Judas Iscariot (LAB/The Public Theater), Our Lady of 121st Street (LAB/Union Square Theater), Jesus Hopped the 'A' Train (LAB/Center Stage, East 13th Street Theatre, Edinburgh Festival (Fringe First Award), The Donmar Warehouse (London) and The Arts Theatre (London, West End), all by Stephen Adly Guirgis and dir. Philip Seymour Hoffman. Other theater credits include: Devil of Choice by Maggie Diaz Bofill, Pipeline by Dominique Morisseau, Black Lace by John Patrick Shanley. Television credits: "Law and Order," "Law and Order: SVU," "Sex and the City." Liz has written and starred in two short films, Father's Day (Tribeca Film Festival 2016) and Sleeping with Sharks. She is also a member of the Actor's Studio.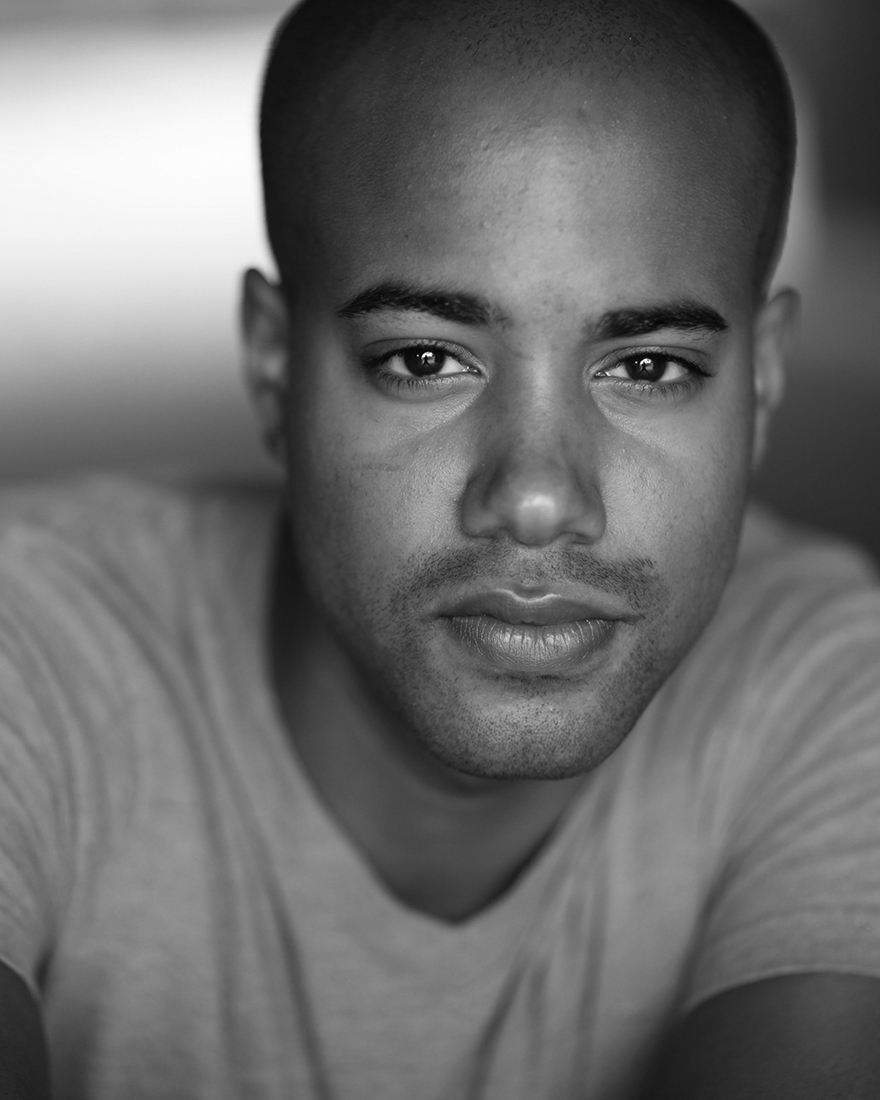 Sean Carvajal
Mateo
SEAN CARVAJAL. Washington Heights born and bred. Broadway: King Lear. Off-Broadway credits include: Jesus Hopped The 'A' Train (Signature Theater; Lucille Lortel Lead Actor, Obie, Drama Desk, Clarence Derwent Awards), Seven Spots on the Sun (Sol Project/Rattlestick Playwrights Theater), Tell Hector I Miss Him (Atlantic Theater Company), Queen Latina and Her Power Posse (Cherry Lane Theater), Ghetto Babylon (59E59), Lissabon (La MaMa) and Holy Land (HERE Arts Center). Regional: Water by the Spoonful (Mark Taper Forum), Seven Spots on the Sun (World Premiere at Cincinnati Playhouse), Between Riverside and Crazy (Studio Theater). TV: "Crashing" (HBO). Film: Untitled Soldiers Project. Proud member of the LAByrinth Theater Company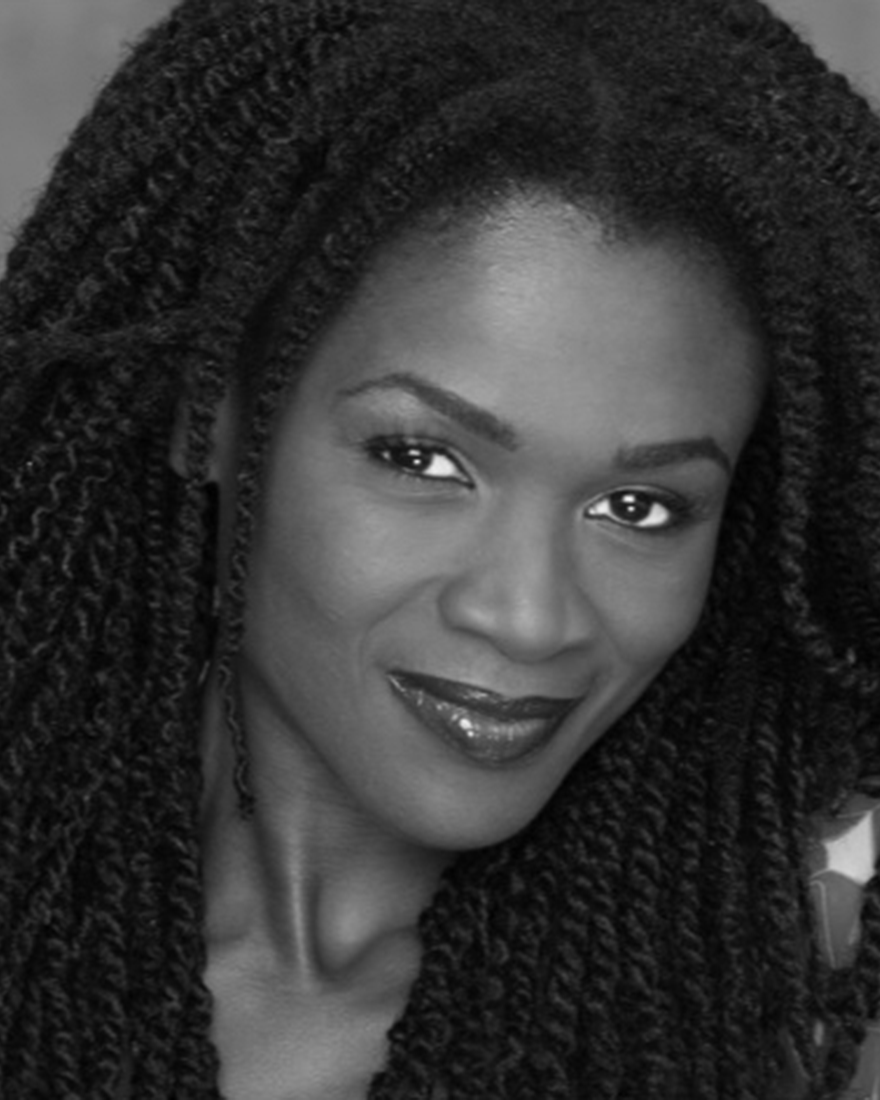 Patrice Johnson Chevannes
Wanda Wheels
PATRICE JOHNSON CHEVANNES is an award winning actress, writer and director, whose Broadway acting credits include Racing Demon and The Crucible, (starring Liam Neeson and Laura Linney). Off-Broadway her credits include: Run Boy Run & In Old Age; Mies Julie; Good Grief; The Homecoming Queen; Henry V; Tamburlaine; Pericles. Regional: Steel Hammer; Othello (Desdemona, opposite Sir Patrick Stewart). Patrice is so very proud to be part of Season 2 of "Pose" (FX) playing Candy's mom in the iconic episode 4. She is thrilled to be part of the second season of "Shrill," a new comedic series on Hulu starring SNL's Aidy Bryant, and the Netflix TV Series "Chambers," starring Uma Thurman and Tony Goldwyn. Patrice has written, directed and produced three award winning independent feature films: Kings County, NY's Dirty Laundry and Hill and Gully.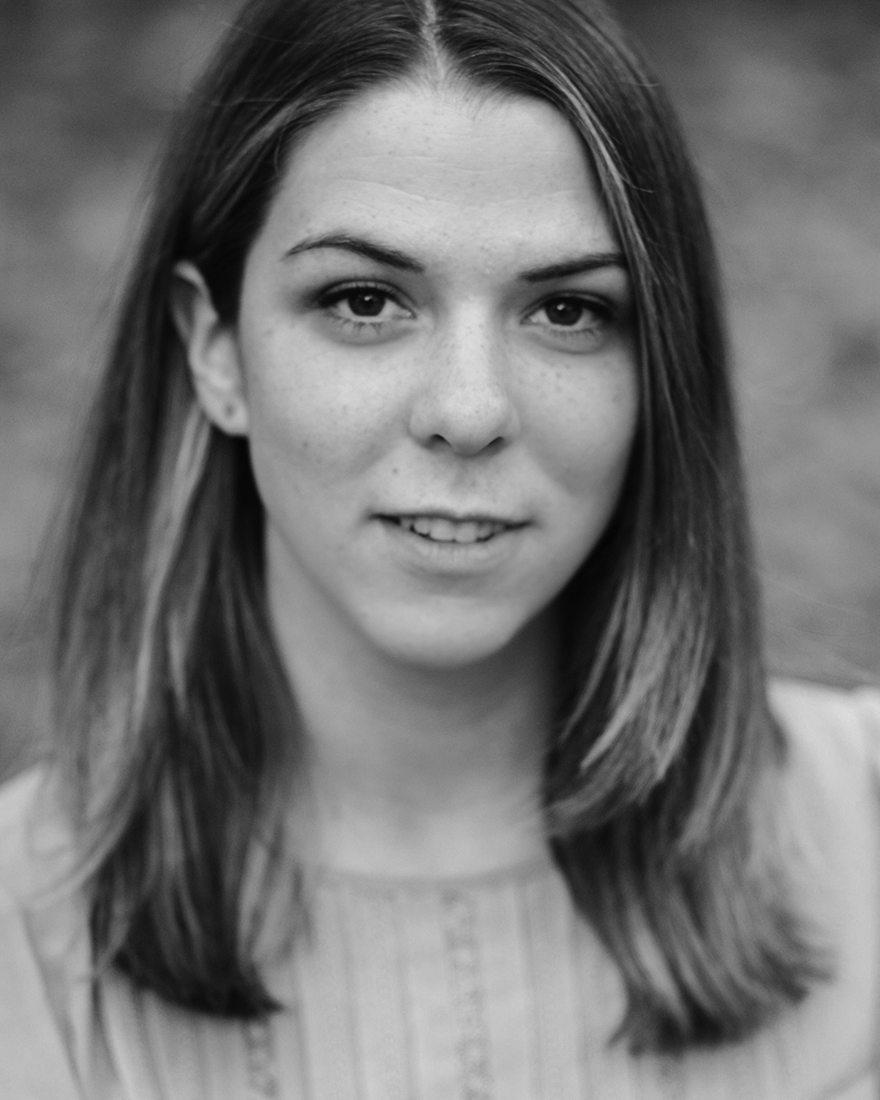 Molly Collier
Jennifer
MOLLY COLLIER is thrilled to be making her Atlantic Theater Company debut. She has been seen performing at Theatre Row, Joe's Pub & The Kennedy Center. Most recently, Molly appeared in Salutations! I'm Creative Dave at Alchemical. She won Best Actress at the 2018 48 Hour Film Festival and at the 2016 Planet Connections Theatre Awards. www.whatamidoinghereseries.com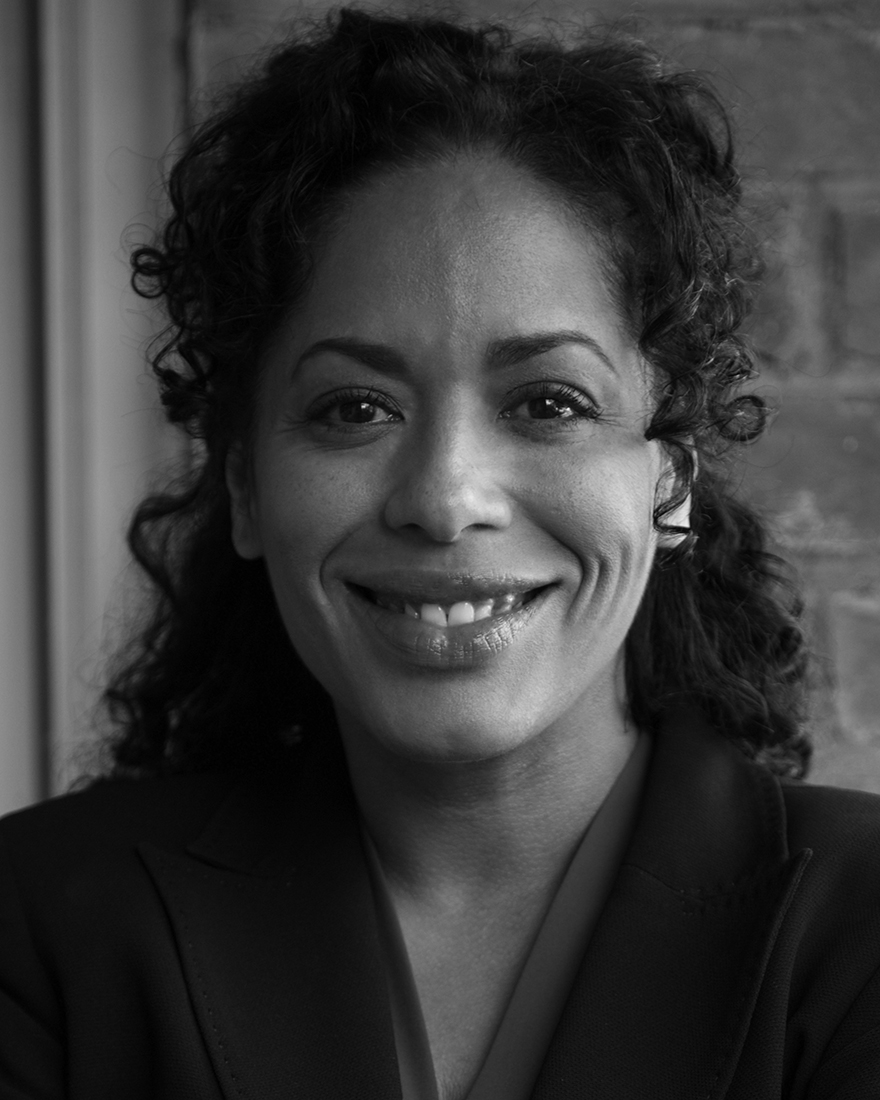 Liza Colón-Zayas
Sarge
LIZA COLÓN-ZAYAS has been a member of The LAByrinth Theater Company since 1992. She has originated roles in eight Stephen Adly Guirgis plays including In Arabia We'd All Be Kings, Our Lady of 121st Street, The Last Days of Judas Iscariot and The Little Flower of East Orange, directed by Philip Seymour Hoffman. Liza won The Lucille Lortel Award for her performance in Mr. Guirgis' Pulitzer Prize winner Between Riverside and Crazy. She received an HOLA Award for the Pulitzer Prize-winning Water by the Spoonful, by Quiara Algeria Hudes. She received another Lortel nomination for Living Out, by Lisa Loomer, and her 3rd Lortel nomination for the critically acclaimed Mary Jane, by Amy Herzog. Liza toured Europe in The Story of a Soldier and Othello, both directed by Peter Sellars. Some screen credits include "David Makes Man" (OWNTV), "Until The Wedding" (ABC), "Titans" (WB), "Bull" (CBS), "Law & Order: SVU" (NBC), "Unforgettable" (A&E), "Blue Bloods" (CBS), Woman in the Window, Naked Singularity, The Purge 3, Collateral Beauty, United 93, Righteous Kill, and more.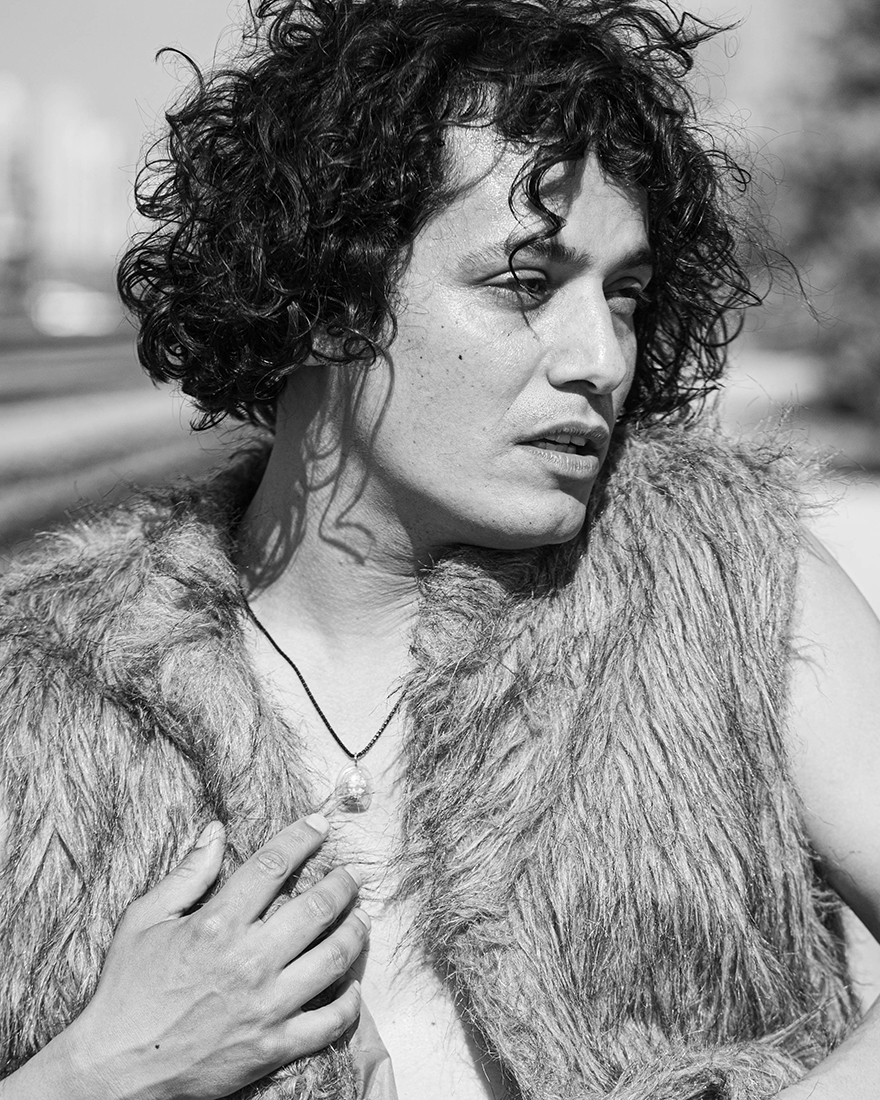 Esteban Andres Cruz
Venus Ramirez
ESTEBAN ANDRES CRUZ was born in Berwyn, raised in Cicero, Illinois and is thrilled to be making their Off-Broadway debut with Atlantic. Esteban played Angel in Jesus Hopped the 'A' Train (Jeff Award), also appeared as Cousin Julio in The Motherf#cker With the Hat (San Diego), Angel in RENT (David Cromer, Director), Raquel Velasquez in Domesticated (Steppenwolf). 2018 TCG Fox Fellow Award. Selected television/film: "Easy" (Netflix), "Chicago Fire" (NBC), "Idiotsitter" (Comedy Central), "The Bridge" (FX), "You're the Worst" (FX), "Awkward" (MTV), Spa Night (Cassavetes Award), Valley of Bones, A Very Harold & Kumar 3D Christmas. Mad love to mi familia, Stephen, LAB, Jimmy & Tes! www.estebanandrescruz.com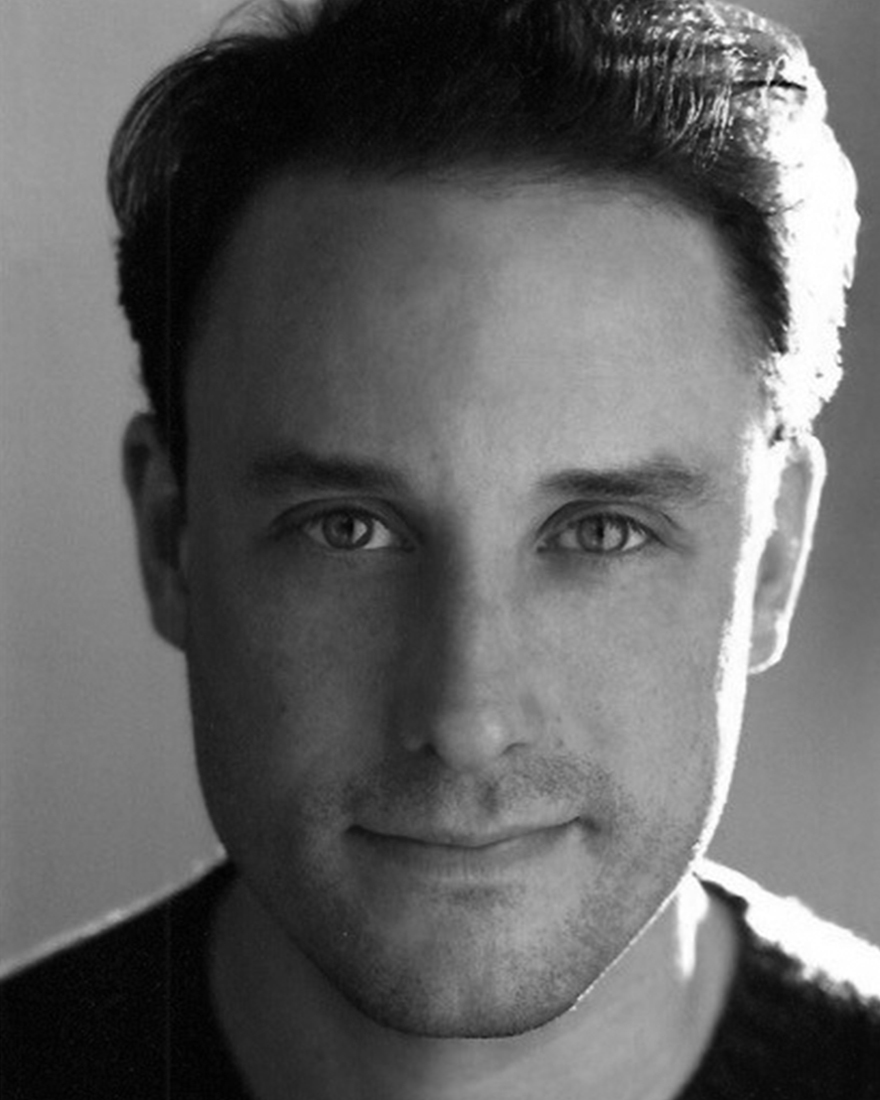 Greg Keller
Nicky/Detective Sullivan
GREG KELLER is a proud member of LAByrinth, where he interned in 2003, after seeing the original production of Stephen Adly Guirgis' Our Lady of 121st Street at Center Stage NY. LAByrinth produced the first workshop production of Greg's play Dutch Masters, which was recently nominated for Best New Play by the Off-Broadway Theater Alliance. Greg has originated roles in new plays by Mara Nelson-Greenberg, Jordan Harrison, Julia Cho, Sarah Ruhl, Rachel Bonds, Richard Greenberg, Ayad Akhtar, Amy Herzog, Branden Jacobs-Jenkins, Jenny Schwartz, Daniel Goldfarb, Sheila Callaghan, Melissa Ross, Clare Lizzimore, Theresa Rebeck, and Robert O'Hara, to name a few.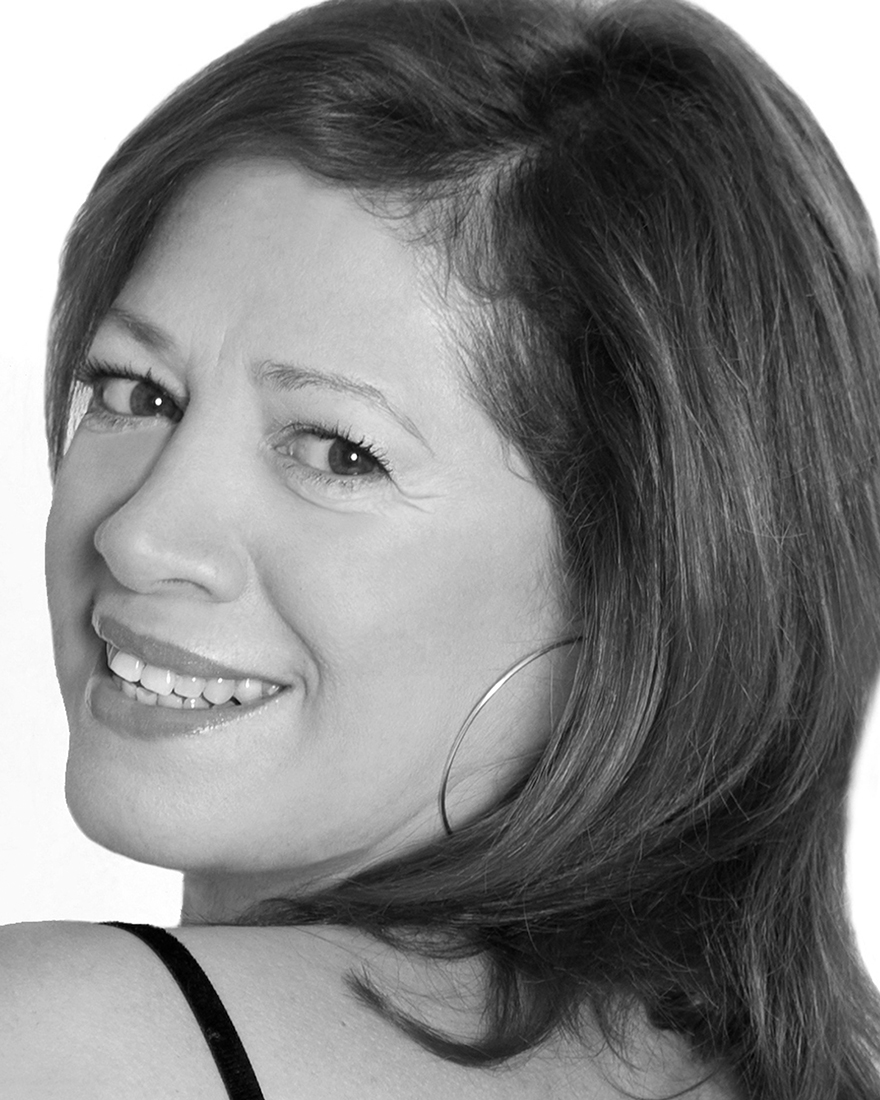 Wilemina Olivia-Garcia
Happy Meal Sonia
WILEMINA OLIVIA-GARCIA. QUOTIDIAN (Primitive Grace); Dutch Heart Of Man (LAByrinth Theatre Company/Public Theater); Dog Day Afternoon, 2019 LAB, Barn Series (LAByrinth Theater Company/Cherry Lane, NYC); One For The Books (Carlos Jerome/Actors Studio, NYC); Dealing The Odds (Puerto Rican Traveling Theater); Ladronita-Shoplifting Prison & Sex (Center Stage NY). Film: ROSA, P.I.G. (Protect, Integrity And Guts), A Good Day, Bobby G Can't Swim, Drug Wars, She Calls Me Crazy. A Cuban-American actor, writer and member of LAByrinth Theater company since 1994. She is developing an autobiographical play, Saint Lazarus In Prison, and is Co-creator Of a Web Series, IN BED WITH WILEMINA. For Mami, Katalina, and Hunter. The Universe Is Open, Love Is The Answer!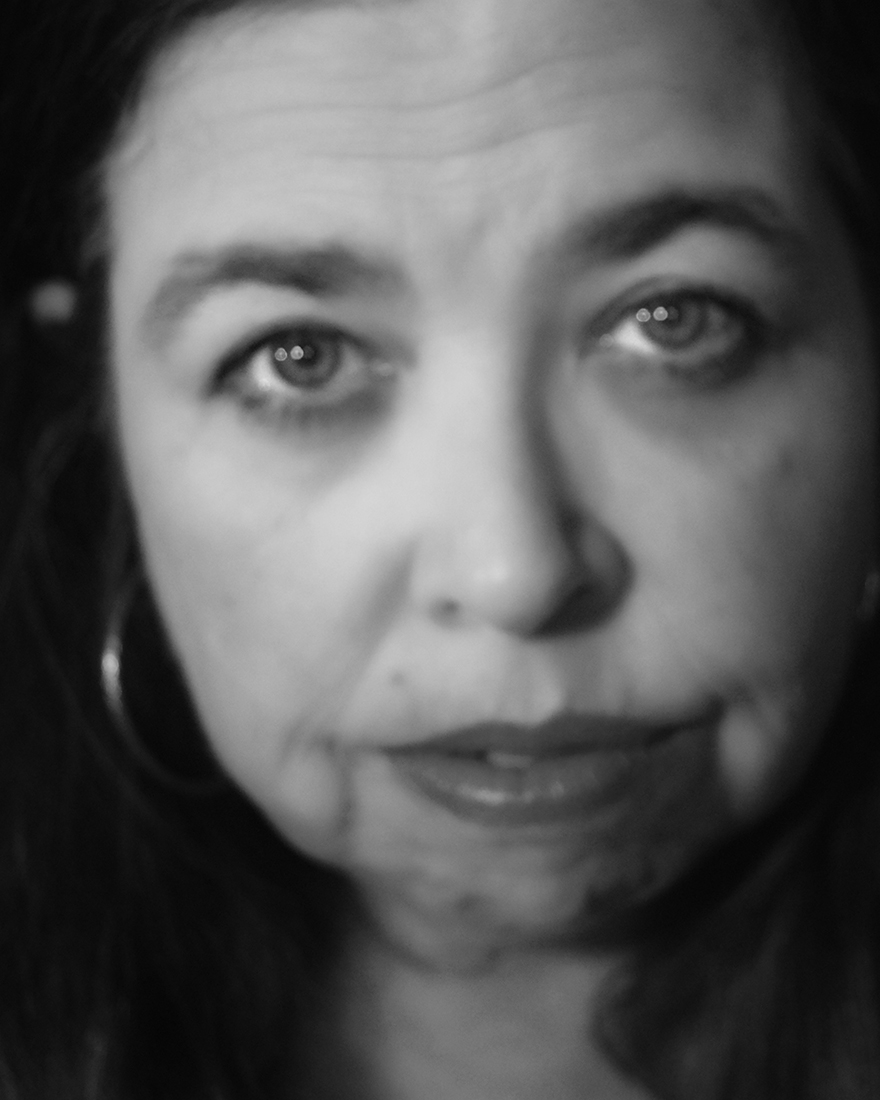 Kristina Poe
Betty Woods
KRISTINA POE first came to LAByrinth as their Company Manager and began writing her first play, Love Sick, after hours while managing LAB's Summer Intensive. Her play, The Idea of Me, was part of Cherry Lane Theatre's Mentor Project and LAByrinth's most recent Barn Series, and was an Honorary Mention on The Kilroys list. She is currently developing a television pilot, "Every Inch a King," and also her newest play, 11.05.08: POST RACIAL AMERICA DAY ONE (Or: "Help! I'm trapped in a play about the black experience, written by a white woman, and I can't get out."). Attended: NC School of the Arts, member: The Actors Studio pdw, LAByrinth.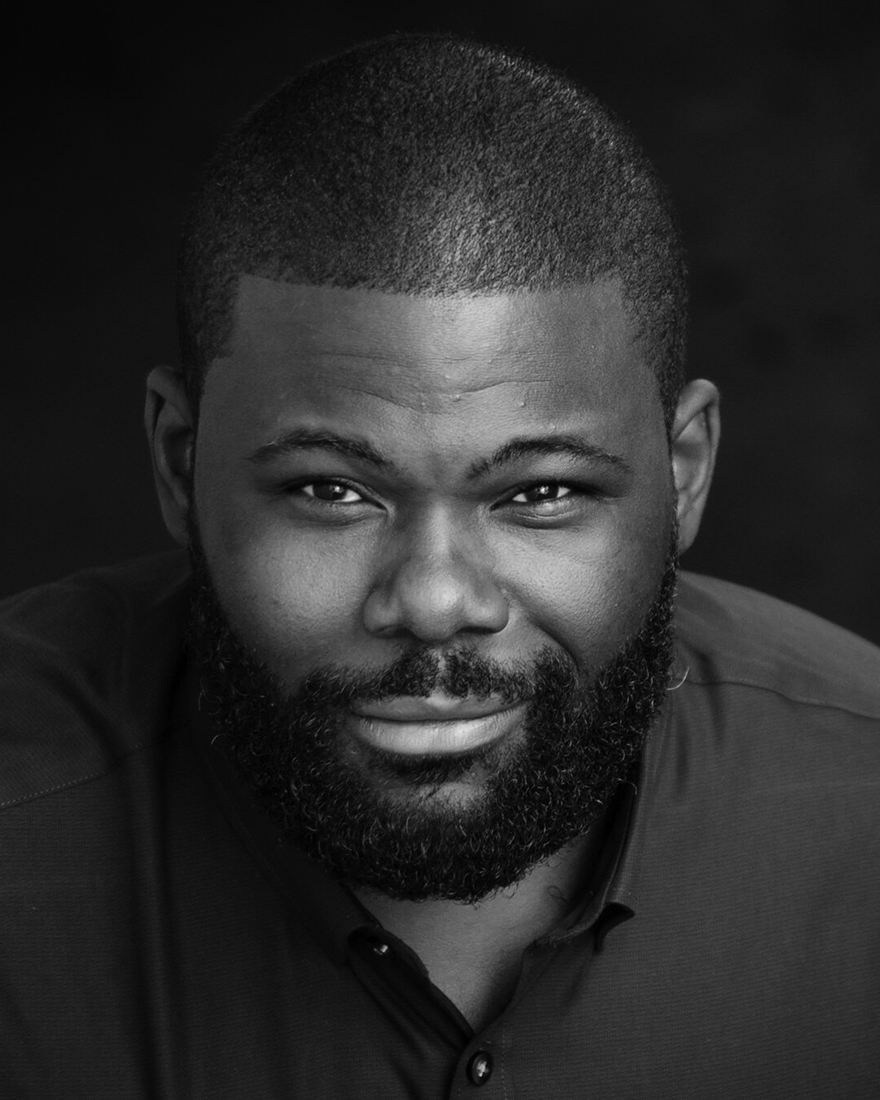 Neil Tyrone Pritchard
Mr. Mobo
NEIL TYRONE PRITCHARD is a New York-based actor, singer and teaching artist. His most recent acting credits include: There's Always the Hudson (The Goodman Theater New Stages), The Mendelssohn/Berlin Electric (Park Ave Armory), The Stowaway (Classic Stage Company), Queen Latina and Her Power Posse (Cherry Lane Theater). He has been a part of workshops at Sundance Theatre LAB, LAByrinth Theater Company, Manhattan Theatre Club, Dorset Theater Festival, Lincoln Center Theater, and Atlantic Theater Company. He is currently on staff at the Park Avenue Armory, where he assists in bringing arts education to New York City public schools. Proud member of LAByrinth Theater Company.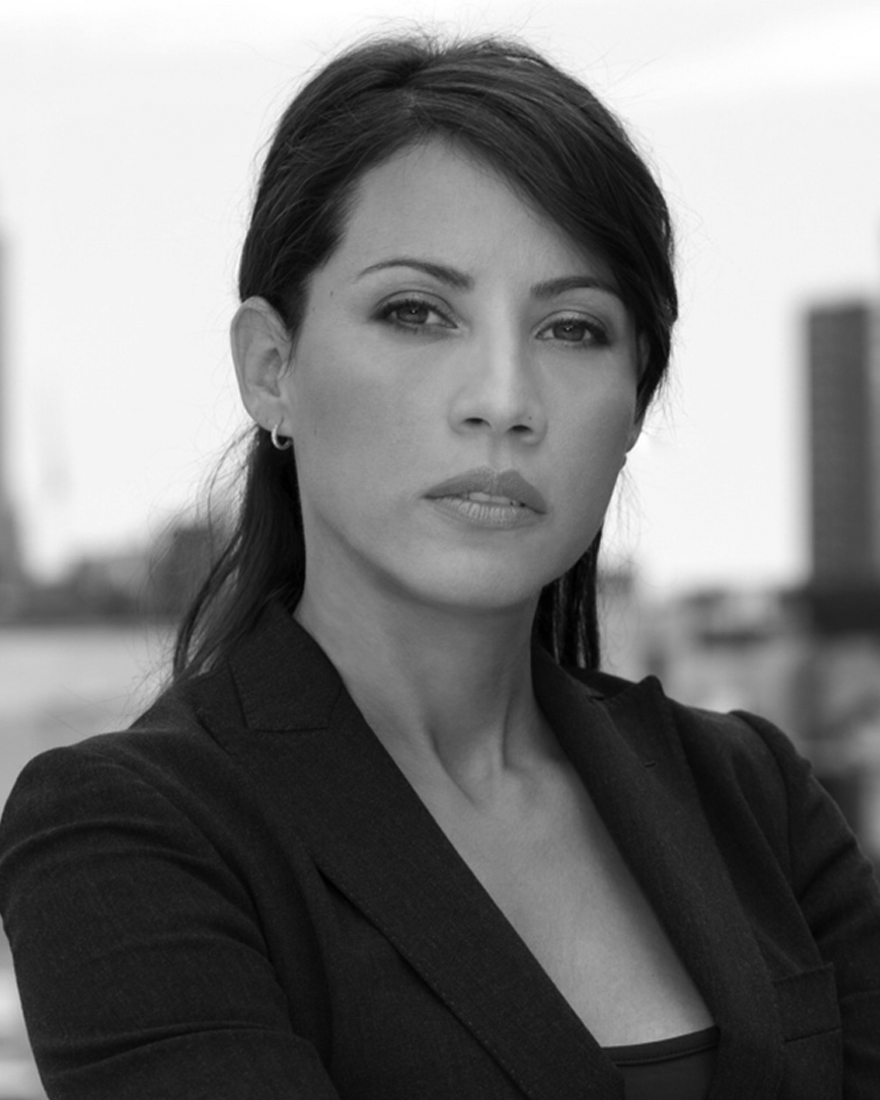 Elizabeth Rodriguez
Miss Rivera
ELIZABETH RODRIGUEZ. An award-winning actress who crosses seamlessly from film and television to the stage, Elizabeth Rodriguez has played the emotionally complex Aleida Diaz for the past seven seasons on Netflix series "Orange is the New Black" for which she received three consecutive Screen Actors Guild Awards. Other series regular roles include AMC's "Fear The Walking Dead," NBC's "Prime Suspect" and Cimenax's "Blanco." She currently recurs on Starz' "Power" and Showtime's "Shameless." Film credits include Logan, The Drop, Making Babies and Miami Vice. Elizabeth received a Tony Award nomination and won the Outer Critics Circle Award and the Theatre World Award for her performance on Broadway in Stephen Adly Guirgis' The Motherfu**er with the Hat. Other New York theater credits include Guirgis' The Last Days of Judas Iscariot (directed by Philip Seymour Hoffman), Unconditional, and A View From 151st Street. Elizabeth is a proud member of Labyrinth Theater Company.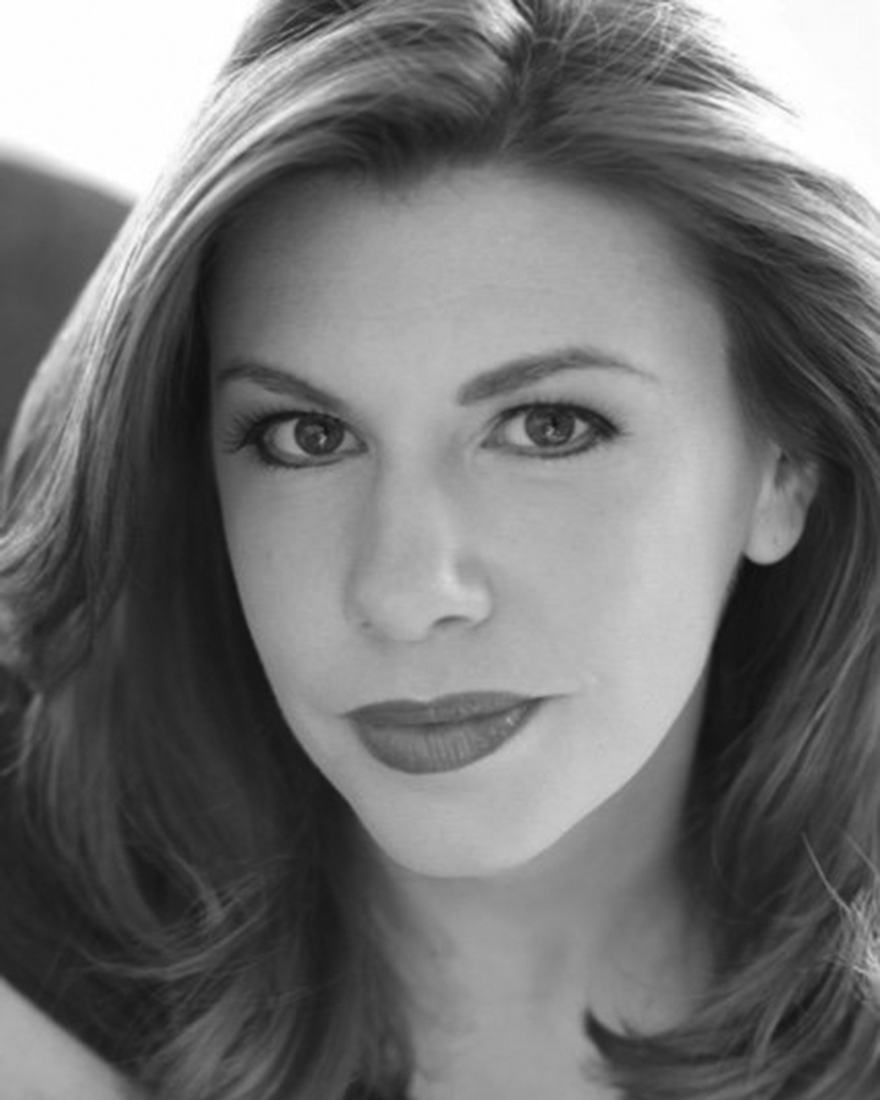 Andrea Syglowski
Bella/Councilwoman Golden
ANDREA SYGLOWSKI. Recent Credits: queens (Lincoln Center, LCT3), DIG (written and directed by Theresa Rebeck at Dorset Theatre Festival); Theo (Two River Theatre), The Understudy (Westport Country Playhouse); Cry It Out (Dorset Theatre Festival/Humana, world premiere); A Doll's House (Huntington Theatre Company, IRNE Award nomination for Best Actress); The May Queen (Playmakers); Dear Elizabeth (Dorset Theatre Festival); The Nest (The Denver Center); Of Good Stock (South Coast Rep); Venus in Fur (Huntington Theatre Company, winner of the Elliot Norton Award and IRNE Awards for Best Actress); A Flea in Her Ear, Bully to You, Schmoozy Togetherness, White Trash, Anthem (Williamstown Theatre Festival); Three Sisters, Love's Labours Lost, Elijah, Carve (Chautauqua Theatre Company); Much Ado About Nothing, A Midsummer Night's Dream (Shakespeare at the Manor); Asking For Trouble (Ensemble Studio Theatre); The Walk Through (Slant Theatre Company). Recent TV: "New Amsterdam," "Blue Bloods," "How to Get Away with Murder," "Elementary," "The Good Wife," "My Russian Cousin." Training: USC/Juilliard, recipient of the Robin Williams Scholarship, and member of the Actors Center.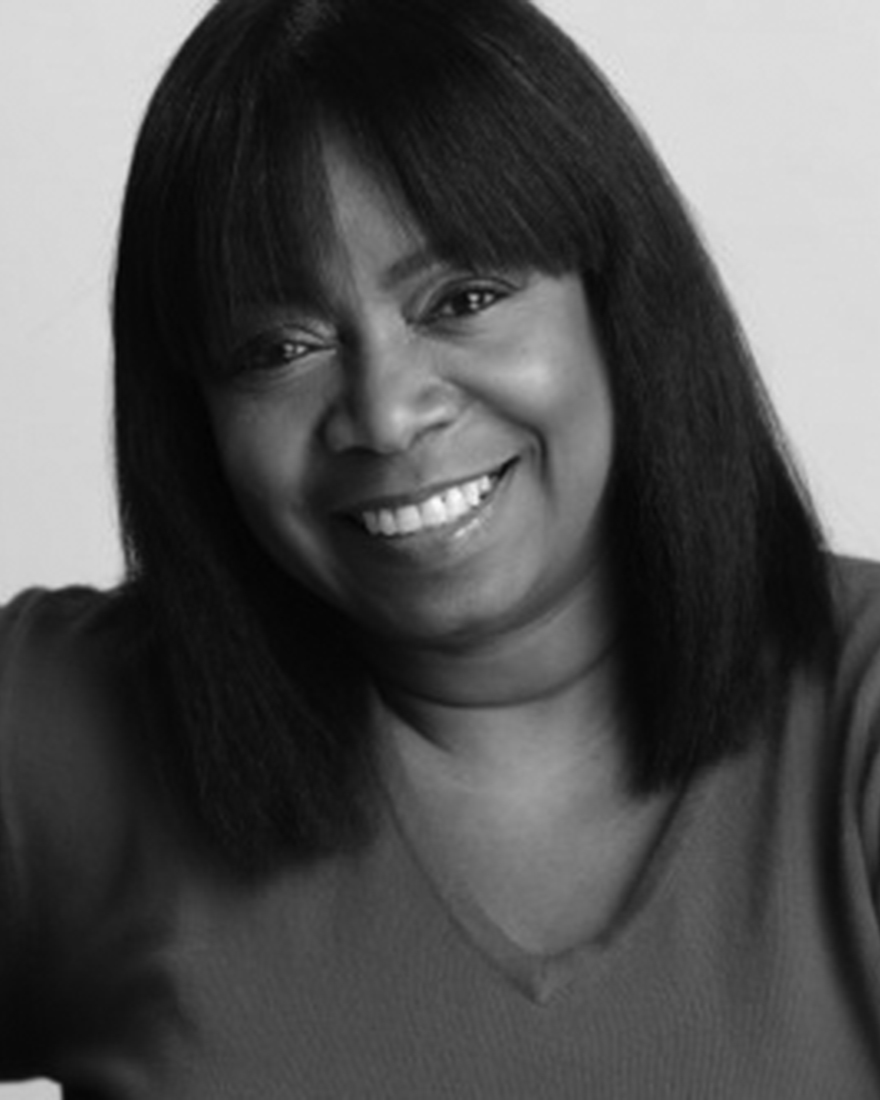 Benja Kay Thomas
Queen Sugar
BENJA KAY THOMAS is an Obie & AUDELCO Award-winning actress. She was last seen at the Long Wharf Theater as Doris Stevenson in the new family drama Miller, Mississippi. Other works include: Bootycandy (Playwrights Horizons and The Wilma Theater), Barbeque (The Public), Twelfth Night (Jazz at Baltimore Center Stage). TV and film include: "Gotham," A Beautiful Distraction (Netflix), Detective Chinatown 2, ICReep, Chronically Metropolitan, Warrior Class, A Gun For Jennifer. She is a proud member of SAG/AEA/AFTRA and The Actors Center. Thank you Stephen and Atlantic Theater Company for this opportunity. Lucius always 143!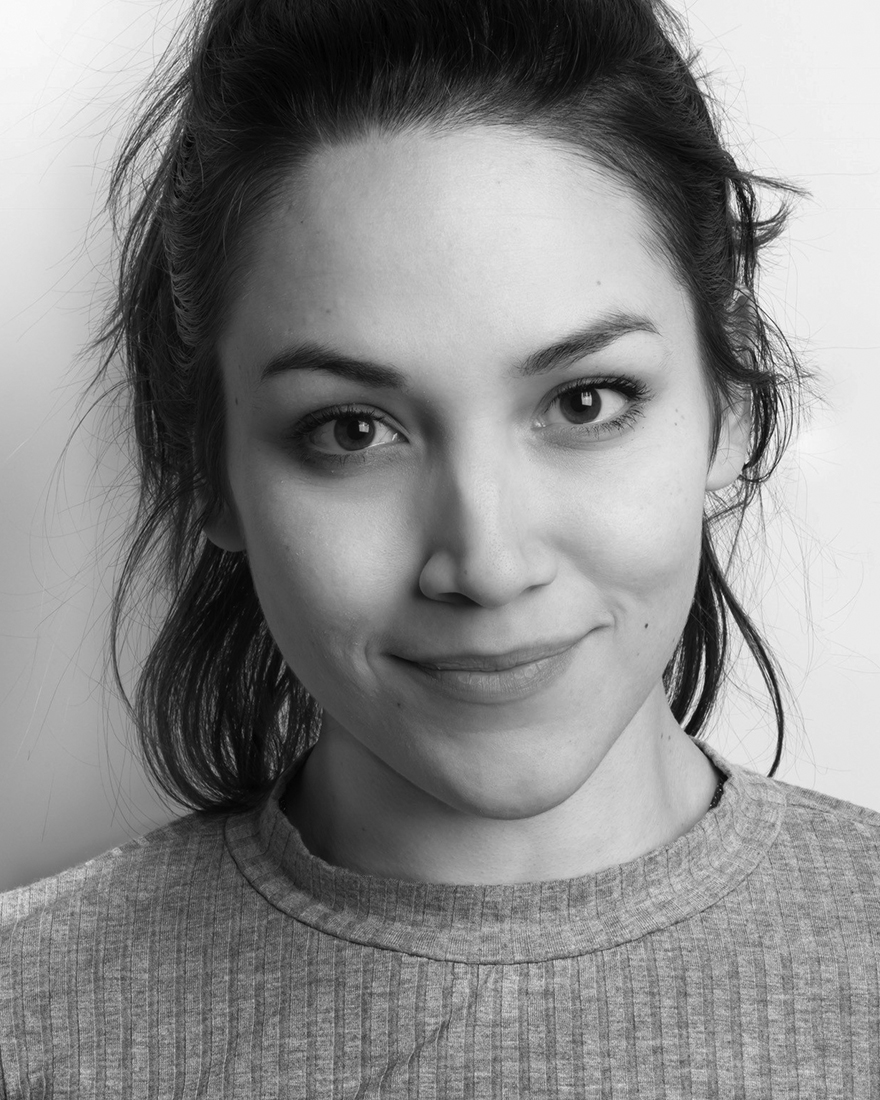 Viviana Valeria
Taina
VIVIANA VALERIA was born in Miami to Cuban Honduran parents and is a New York based actor. Proud new member of LAByrinth Theater Company. She is beyond thrilled, grateful and excited to be making her Off-Broadway debut at the Atlantic Theater Company. @veeeveee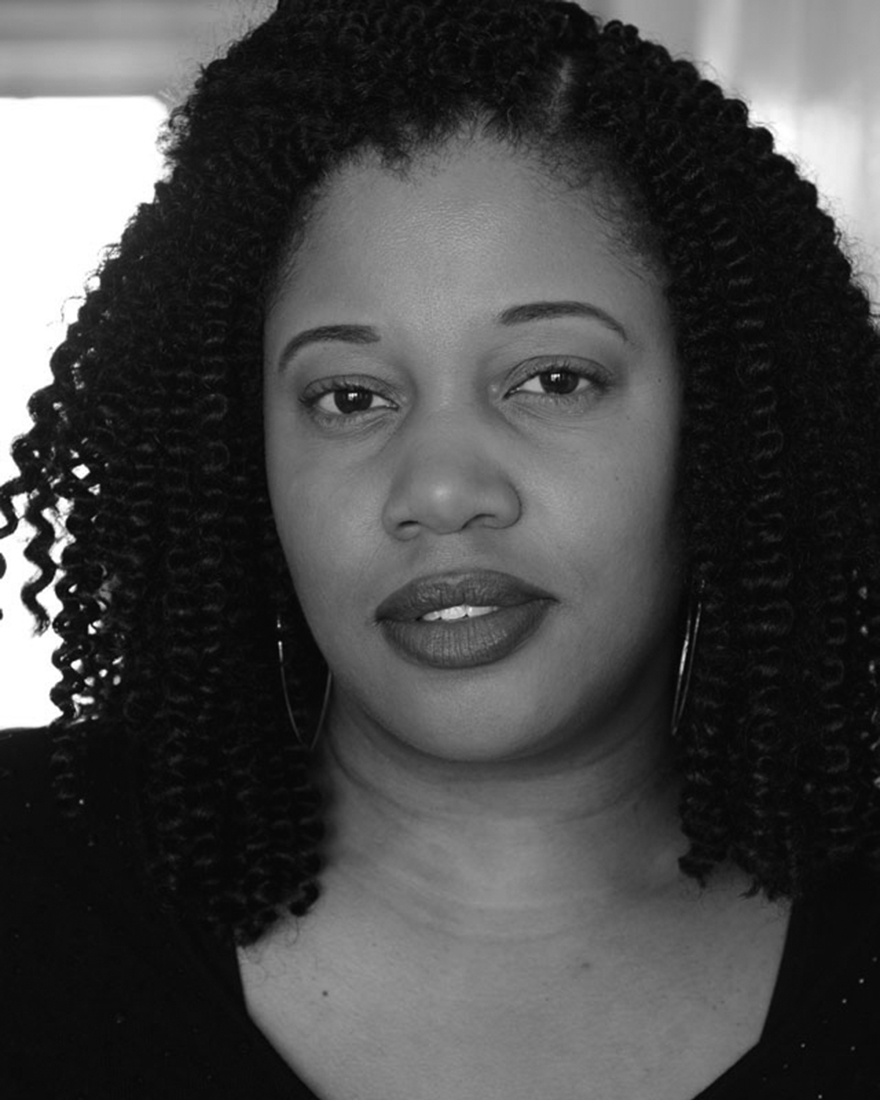 Pernell Walker
Munchies
PERNELL WALKER, a Bronx-born actress with an M.F.A in acting from Actors Studio Drama School, is grateful and blessed to be making her Atlantic Theater Company debut as Munchies in Steven Adly Guirgis' Halfway Bitches Go Straight to Heaven. Ms. Walker's other original Off-Broadway roles include Rashawn in Radha Blank's Seed and Isabel in James Tyler's Dolphins and Sharks. Pernell made an unforgettable film debut as Laura in Dee Ree's Pariah. Recent notable TV appearances include Gina Smith in Ava DuVernay's "When They See Us" and Thunder Thighs in "The Deuce," Season 1.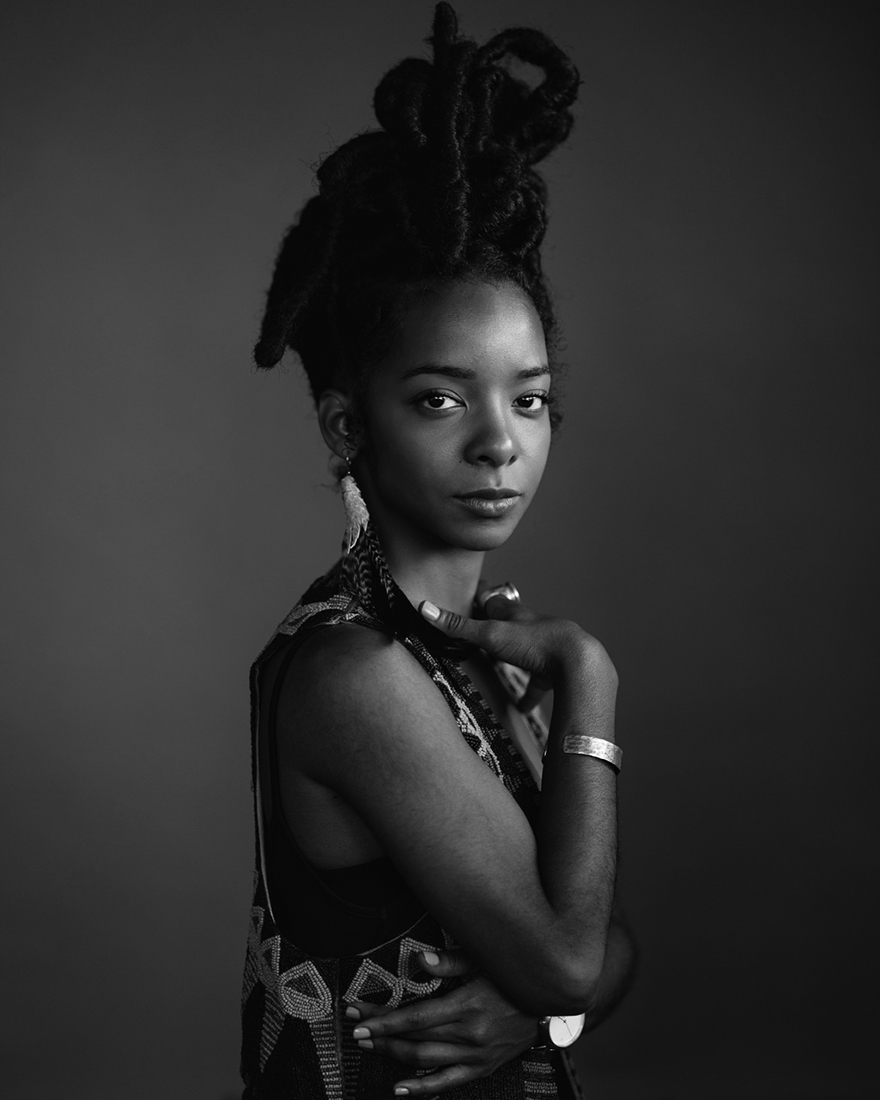 Kara Young
Little Melba Diaz
KARA YOUNG. Harlem Born and raised. Film: Chemical Hearts (Amazon, dir. Richard Tanne), After Yang (A24, dir. Kogonada). Theater: Revolving Cycles Truly and Steadily Roll'd (dir. Awoye Timpo, The Duke), Cullud Wattah (The Public), Syncing Ink (dir. Niegel Smith, Alley Theatre, The Flea), Pretty Hunger (dir. Martha Banta, The Public). LAByrinth Theater Company Member and original member of Thania All-Stars. Film/TV: The lead in Hair Wolf, winner of Sundance 2018 Short film Jury Award: US fiction, "Random Acts of Flyness" (HBO), "The Punisher" (Netflix), Live Voice Over Announcer for 2018 & 2019 MTV Video Music Awards, MTV's "Girl Code" (4 seasons). @karaakter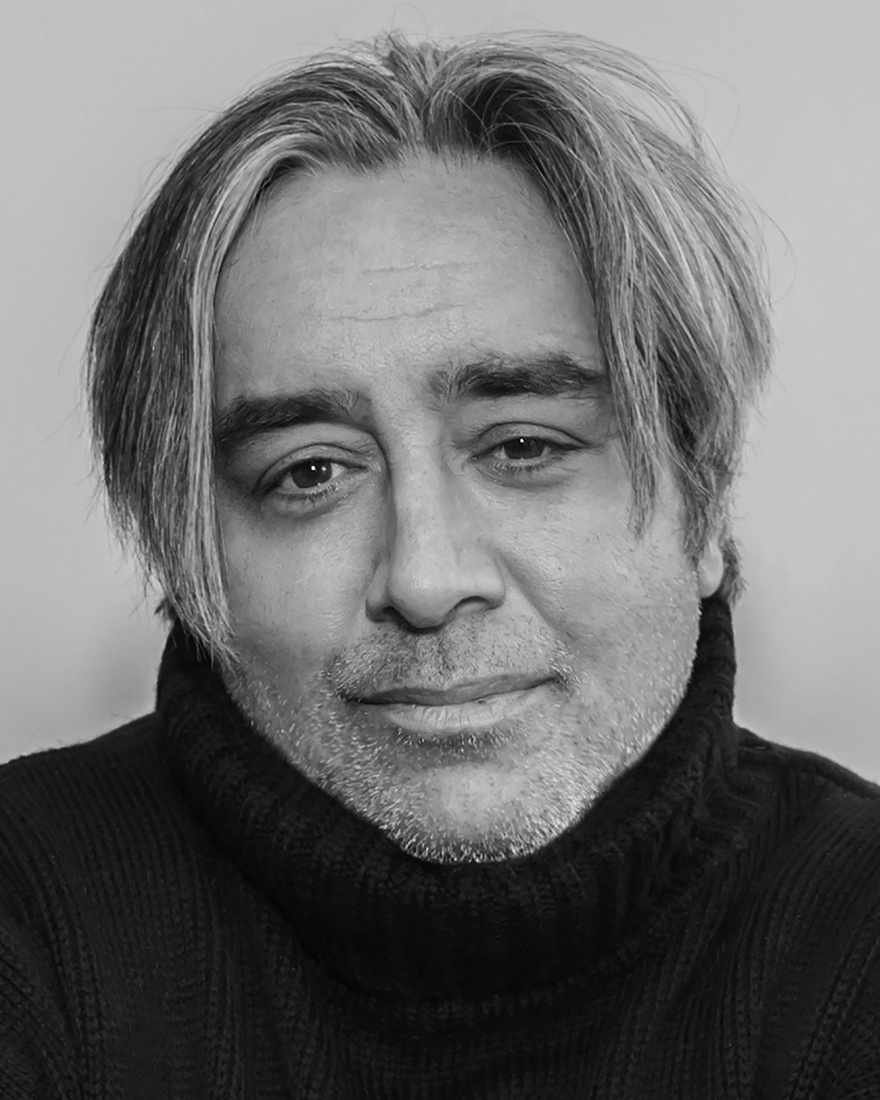 Stephen Adly Guirgis
Playwright
STEPHEN ADLY GUIRGIS is a member and former co-artistic director of LAByrinth Theater Company. His plays have been produced on five continents and throughout the United States. His most recent play, Between Riverside and Crazy (dir: Austin Pendleton) premiered at Atlantic Theater Company, moved to Second Stage Theatre, and garnered numerous awards including the 2015 Pulitzer Prize for Drama. Other plays include: The Motherf***er with the Hat (6 Tony nominations, including Best Play, dir: Anna D. Shapiro), Den of Thieves (directed by Max Daniels), Dominica The Fat Ugly Ho (dir: Adam Rapp), as well as Our Lady of 121st Street, Jesus Hopped the 'A' Train, In Arabia We'd All Be Kings, The Last Days of Judas Iscariot (Public Theater) and The Little Flower of East Orange (Public Theater) – all five directed by Philip Seymour Hoffman and world premiered at LAByrinth Theater Company. In London, his plays have premiered at The Donmar Warehouse, The Almeida (dir: Rupert Goold), The Hampstead (dir: Robert Delamere), and at The Arts Theater in the West End (dir: Philip Seymour Hoffman). As an actor, he has appeared in theater, film and television, including roles in Alejandro Inarritu's Oscar winning Birdman, Adam McKay's VICE, Kenneth Lonergan's Margaret, Todd Solondz's Palindromes, and Brett C. Leonard's Jailbait opposite Michael Pitt. He co-created and executive produced Netflix's "The Get Down" with Baz Luhrmann. Other awards include: the Yale Wyndham-Campbell Prize, The Harold & Mimi Steinberg Award, PEN/Laura Pels Award, Whiting Award, TCG fellowship, Fringe First Award, NY Drama Critics Circle, L.A. Drama Critics Prize, and a Lucille Lortel Award. A former violence prevention specialist and H.I.V. educator, he lives in New York City.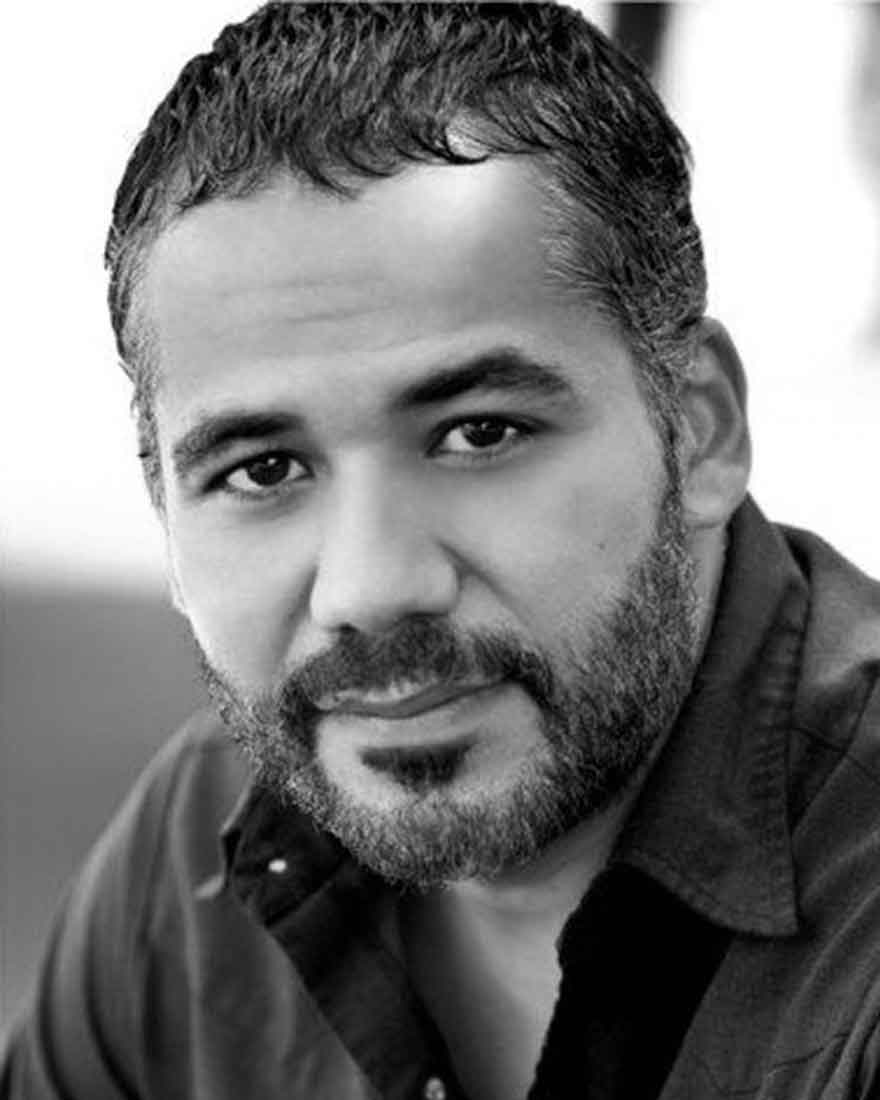 John Ortiz
Director
JOHN ORTIZ is a co-founder of LAByrinth Theater Company and currently serves as its Artistic Director. He served as co-artistic director with Philip Seymour Hoffman for eight seasons (2002-2010). John has acted in over 12 LAByrinth productions including plays by Stephen Adly Guirgis, Brett C. Leonard, John Patrick Shanley, and Bob Glaudini. In 2009 he appeared as the titular role in William Shakespeare's Othello opposite Phil Hoffman as Iago, directed by Peter Sellars. John has appeared on stage in some of the world's most prominent theaters including on Broadway, the Public Theater, London's West End, Bobigny in Paris, Lyric in Edinburgh, Steppenwolf, The Goodman, The Mark Taper Forum, and The Arena Stage in DC. On film and TV, John worked with acclaimed directors including Ridley Scott (American Gangster, SAG nomination), David O. Russell (Silver Linings Playbook, SAG and Gotham nomination), Michael Mann (Miami Vice, Public Enemies, and Blackhat), Danny Boyle (Steve Jobs), JJ Abrams (Hope), The Duplass Brothers ("Togetherness"), Philip Seymour Hoffman (LAByrinth's screen adaptation of Jack Goes Boating, Spirit nomination), and more. Upcoming: "Messiah" for Netflix. As LAByrinth enters its 28th season, John remains committed as an artistic director/producer in leading an ensemble-driven company, focused on developing original works. Narelle Sissons
Scenic Designer
NARELLE SISSONS. Broadway: All My Sons at Roundabout Theatre Company. Off-Broadway: How I Learned to Drive, Stop Kiss, In the Blood, Kit Marlowe, Julius Caesar and Little Flower of East Orange at the The Public Theater. Also Mabou Mines, LAByrinth Theater Company (co-member), Playwrights Horizons, Primary Stages, WPP and New York Theatre Workshop. International: Jesus Hopped the 'A' Train directed by Philip Seymour Hoffman. London and New York: Mabou Mines Dollhouse directed by Lee Breuer, USA and world tour. Recently: Sokrates: A Banquet in Prytaneion at VAT Teater Estonia. Awards: Fulbright Specialist, Drama Desk nomination, Helen Hayes nomination, Elliot Norton nomination, Kevin Kline award nomination and Prague Quadrennial 2007 and 2011 Alexis Forte
Costume Designer
ALEXIS FORTE. Design for theater: Our Lady of 121st Street (Signature Theatre), Between Riverside and Crazy (Atlantic Theater Company, Second Stage Theater), Luna Gale (Cleveland Playhouse), Spirits of Exit Eleven (Theatre Row). Assistant Costume Designer TV credits include: "Divorce," "Looking" (HBO); "Saturday Night Live" (NBC); "The Affair" (Showtime). Assistant costume designer film credits include: Bad Times at the El Royal (20th Century Fox); The Front Runner (Sony); The Post (Dream Works); Mother! (Paramount); Gold (Black Bear Productions). In post-production: Little Women (Sony); Ghostbusters (Sony). Mary Louise Geiger
Lighting Designer
MARY LOUISE GEIGER. Atlantic: Good Television, The New York Idea. Broadway: The Constant Wife (American Airlines Theatre). Off-Broadway: Proof of Love, Sakina's Restaurant (Minetta Lane); Conflict (Mint); Until the Flood (Rattlestick, Galway & Edinburgh Festivals, London, UK); X, Or Betty Shabazz v. The Nation (Acting Company); Nat Turner in Jerusalem, Forever, Oedipus at Palm Springs (New York Theatre Workshop); Mabou Mines Dollhouse, Red Beads (Mabou Mines).TACT: 24 productions including Three Wise Guys. Regional: ACT Theatre, Center Theatre Group, Goodman, Huntington, Fifth Avenue, Cleveland Playhouse, Center Theatre Group, LA Opera among others. Upcoming: Until the Flood; Kirk Douglas Theatre, Denver Center. Our Daughters Like Pillars, Huntington. Training: Yale School of Drama, Faculty: NYU www.mlgeiger.com Elisheba Ittoop
Sound Designer & Original Compositions
ELISHEBA ITTOOP. Her designs and original music have been heard at The Kennedy Center, The Public Theater, American Repertory Theater, Playwrights Horizons, Manhattan Theatre Club, MCC, Guthrie Theater, New York Theatre Workshop, Steppenwolf Theatre, Signature Theatre, Oregon Shakespeare Festival, National Gallery of Art, Soho Rep, Huntington Theatre, Shakespeare Theatre Company, Denver Center, Two River Theater, Ford's Theatre, Folger Theatre, Arena Stage, Alliance Theatre, Cincinnati Playhouse, Cleveland Playhouse, Bonnaroo Music Festival and Okeechobee Music Festival. She has produced podcasts and written music for NPR, CNN, Audible, WGBH, WFMT/Glimmerglass, and others. Education: NYU, North Carolina School of the Arts. www.elishebaittoop.com UnkleDave's Fight House
Fight Direction
UNKLEDAVE'S FIGHT HOUSE. A Drama Desk nominated company of fight directors founded by Dave Anzuelo. Core team members are: Gerry Rodriguez; Sean Fletcher; Rocio Mendez; and Aldo Uribe. Atlantic Theater Credits: The Secret Life of Bees, Blue Ridge, The Homecoming Queen, Tell Hector I Miss Him. Broadway credits: The Great Society (Vivian Beaumont), Escape to Margaritaville (Marquis), Tuck Everlasting (Broadhurst), An American In Paris (Palace), Disgraced (Lyceum). Off-Broadway: Mojada, Oedipus El Rey (Public). Regional: Billy Elliot (Goodspeed). William Berloni
Animal Director and Trainer
WILLIAM BERLONI. 2011 Tony Honoree for Excellence in Theatre; 1977 and 2013 Outer Critics Awards and 2017 Drama League Award for Unique Contribution to the Theater. Broadway: Annie (1977) to The Ferryman (2018), and 25 shows in between. Animal Director for the new musical Because of Winn Dixie at the Goodspeed Opera House, summer 2019. Credits include hundreds of Off-Broadway, regional and national tours. Television: producer and star of "From Wags to Riches with Bill Berloni," "Mr. Robot," "Billions," "High Maintenance," "Ramy," "Almost Family." Author of Broadway Tails. Follow him on Facebook, Twitter and theatricalanimals.com Chris De Camillis
Production Stage Manager
CHRIS DE CAMILLIS. Atlantic: Nothing Sacred, Down the Shore, The Root. Broadway: Les Liaisons Dangereuses, Misery, It's Only a Play, The Glass Menagerie. Off-Broadway: The Hard Problem, Pride's Crossing (Lincoln Center Theater); Parable of the Sower (PUBLIC/UTR); The Rape of the Sabine Women by Grace B. Mathias (Playwrights Realm); Building the Wall (New World Stages); The Total Bent (Public); Much Ado About Nothing (NYSF/DELACORTE); SLAVS! (NYTW), Raised in Captivity (The Vineyard). Regional: Westport Country Playhouse, Baystreet Bard Summerscape, and 15 years at American Repertory Theatre as Artistic Coordinator/Resident PSM. Chris is the Producing Stage Manager for Octavia Butler's Parable of the Sower by Toshi Reagon and Bernice Johnson Reagon, Norman Anthony Small
Assistant Stage Manager
NORMAN ANTHONY SMALL. Off Broadway: The Public Theater: A Night of Wild Beauty; Brave New World Repertory Theatre: The Plantation; Harlem Shakespeare Festival: Othello: The Moor of Venice; New Heritage Theatre Group: The Sable Series: The History of Black Shakespearean Actors; Take Wing and Soar Productions: King Lear, Medea, Hamlet. Tour: Apollo Theater/Baltimore Center Stage: Twisted Melodies; National Public Radio (NPR): Water +. Regional: Baltimore Center Stage: Crossing Rivers; Berkshire Playwrights Lab: Some Old Black Man; Passage Theatre Company: Illuminating Spirits. Education: MBA, Metropolitan College of New York (Media Management); BM, University of Miami (Music Engineering Technology). LAByrinth Theater Company
Co-Producer
LABYRINTH THEATER COMPANY (co-producer), originally founded in 1992 by a small group of actors as The Latino Actors Base, was created to deliberately interrupt the racial status quo by giving voice to artists of color and reflecting a world where color is the norm and not the exception. Over twenty-seven years, that small group of actors has grown to a company of more than one hundred multicultural artists. LAByrinth is a diverse, tightly knit ensemble-driven company comprised of actors, designers, directors, musicians, and writers committed to developing and producing incendiary new works for the stage, giving voice to new perspectives that are powerful and groundbreaking. From LAB's first two productions in the early 90's, David Deblinger's one man show, Nobody's Home, and Lillian Slugocki's family drama RoughHouse at INTAR, to multiple Stephen Adly Guirgis world premieres including In Arabia, We'd All be Kings (1999), Jesus Hopped the 'A' Train (2000), and Our Lady of 121st Street (2002), all three directed by Philip Seymour Hoffman at Center Stage NY, to Brett C. Leonard's Guinea Pig Solo (2004) and Bob Glaudini's Jack Goes Boating (2007) at the Public Theater, to Melissa Ross's Thinner Than Water (2011) at the Bank St Theater, to Maggie Bofill's Devil of Choice (2018) at the Cherry Lane Theatre, LAByrinth Theater Company has produced over fifty world premieres, developed over 250 new plays, and has changed the face of America's theatrical landscape.
Production Photos by Ahron R. Foster and Monique Carboni. Rehearsal Photos by Ahron R. Foster.
Community
study guide
Atlantic's study guides take educators and their students deeper into the story. Each guide provides a variety of discussion starters, activities, and a relevant contextual basis to immerse students in the world of the play before attending the show.