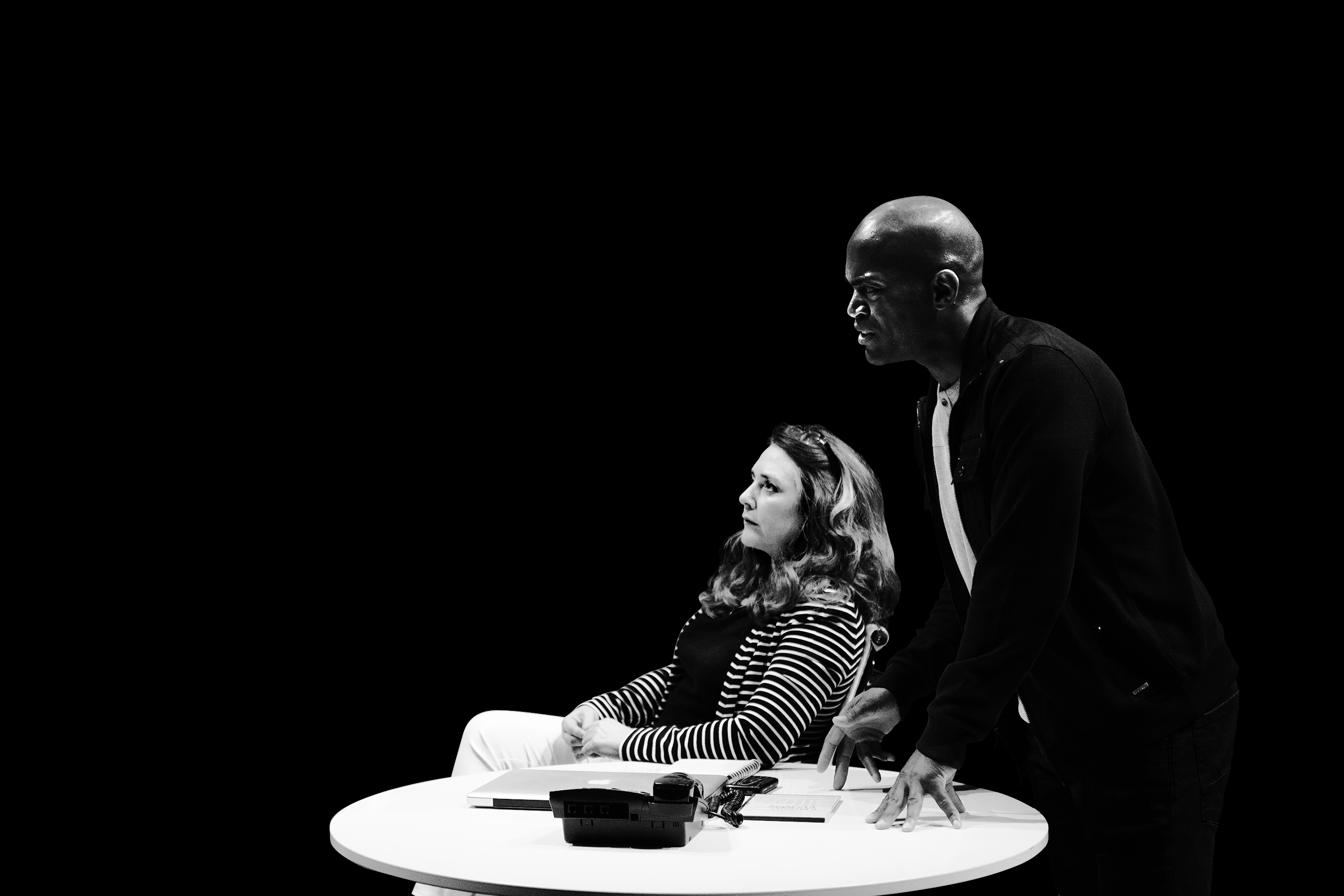 Good Television
Written by Rod McLachlan
Directed by Bob Krakower
aTLANTIC sTAGE 2
May 22 – June 23, 2013
In his Off-Broadway playwriting debut, Atlantic Ensemble member Rod McLachlan pulls back the curtain on modern television drama at its most extreme. Connie is an intervention counselor and producer on a reality television series which profiles people suffering from addiction.
More Info
Against her better judgment, Connie's superiors convince her to take on a special, risky case in the hopes of making a riveting, explosive episode. When Connie and her colleagues travel to South Carolina to interview a young meth addict and his family, Connie's own demons resurface and the "explosive episode" threatens to blow up in her face.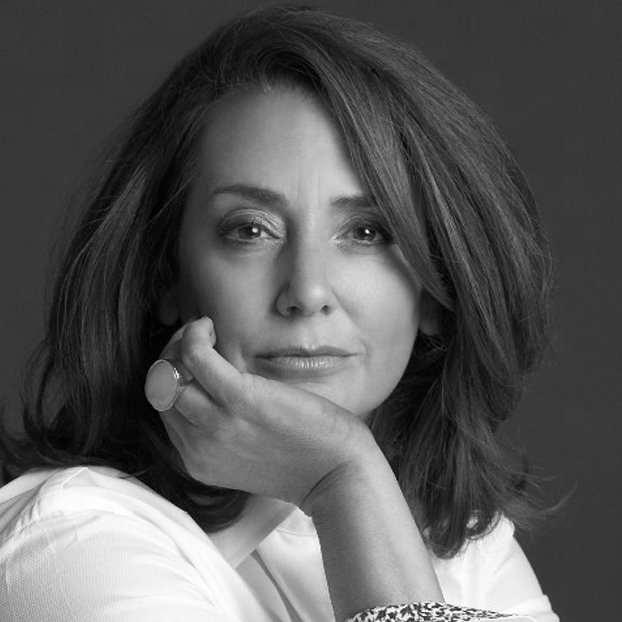 Talia Balsam
Bernice
Talia Balsam is happy to return to the Atlantic where she performed in the 10×25 plays. Some theater credits include: Jake's Women (Broadway, Theater World Award), F2M by Patricia Wettig (NYSF), Cedar City Falls by Liz Tucillo (Galapagos Theater and The Cell), Strangers Knocking (The New Group), original cast of Psychopathia Sexualis by John Patrick Shanley (Mark Taper Forum), and Snakebit by David Marshall Grant (Remains Theater). Films: No Strings Attached (Ivan Reitman), The Return (Liza Johnson), The Wackness (Jonathan Levine), Cake Eaters (Mary Stuart Masterson), Conviction (Tony Goldwyn), All the Kings Men (Steve Zallian), Little Manhattan, Killing Emmet Young, and In the Mood. Recent television includes 6 seasons recurring as Mona Sterling on "Mad Men" and this past season on "Homeland."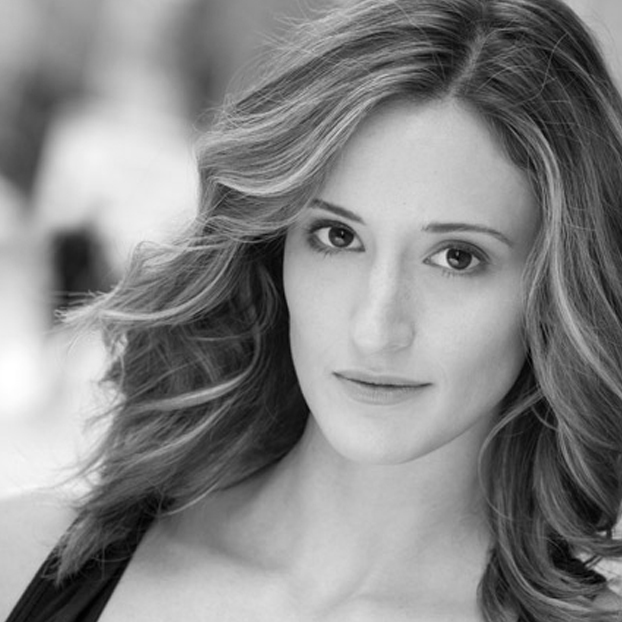 Jessica Cummings
Cara
Jessica Cummings. Broadway: The Seagull. Off-Broadway: Crimes of the Heart (Roundabout Theatre Company). Regional: Cyrano (Arden Theatre Company), Leveling Up (The O'Neill), The Dream of the Burning Boy (The O'Neill). Other NYC credits: All About Eve (The Actors Fund), Laws of Motion (P.S.122), Balaton (Electric Pear Productions), Remembrancer Vessel (Center Stage), Cephalopod (FringeNYC). Film: Diving Normal, Astraea. Television: "Law & Order: Criminal Intent," "The Big C."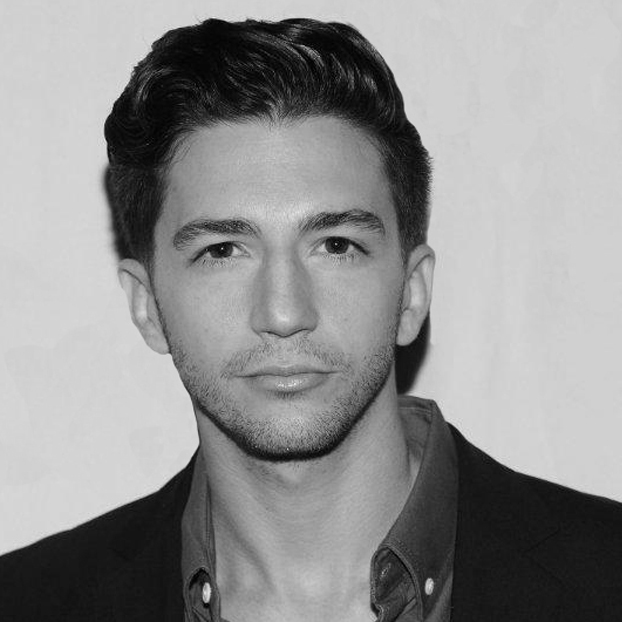 John Magaro
Clemson MacAddy
John Magaro is making his Atlantic Theater Debut. NY: Tigers Be Still (Roundabout), Lillian Yuralia (LaMaMa E.T.C.). Regional highlights include Orphans (Penguin Rep), Adam Rapp's Gompers (City Theatre), The Grapes of Wrath (The Cleveland Playhouse), Kimberly Akimbo (Pittsburgh Playhouse), The Sunken Living Room (New Theatre/Southern Rep.). Film credits: Not Fade Away, Liberal Arts, My Soul to Take, The Brave One, The Box, Taking Chance, The Life Before Her Eyes, Assassination of a High School President, Kiddie Ride, Deep Powder and the upcoming film Captain Phillips. He has been seen on television in "Law & Order," "Law & Order: SVU," "Body of Proof," "Conviction," and "Person of Interest."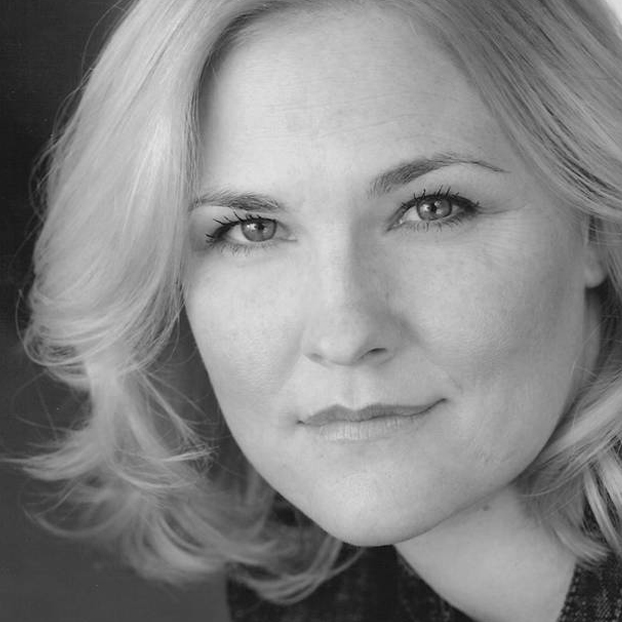 Kelly McAndrew
Connie Cuellar
Kelly McAndrew. Broadway: Maggie the Cat, Cat on a Hot Tin Roof. Off-Broadway: Still Life (MCC), The Cataract (The Women's Project), Book of Days (Signature Theatre). Other New York Theatre includes My California (Here Arts), Greedy (Clubbed Thumb), Topsy Turvey Mouse (Cherry Lane Mentor Project), Trout Stanley (Culture Project), Lyric is Waiting (kef productions). Recent regional credits include: Other Desert Cities (The Guthrie), Good People (Pittsburgh Public), August: Osage County, Alive and Well, Dividing the Estate, Sight Unseen (The Old Globe), Precious Little (City Theatre). Other regional theaters include: ART, Huntington, Cincinnati Playhouse, Denver Center, Shakespeare on the Sound, Arena Stage, Baltimore Centre Stage. TV: "Smash," "Law & Order," "Law & Order: SVU," "Gossip Girl." Film: In the Family (2011 SPIRIT nomination), Everybody's Fine (with Robert DeNiro), Superheroes, New Guy, Out of the Darkness.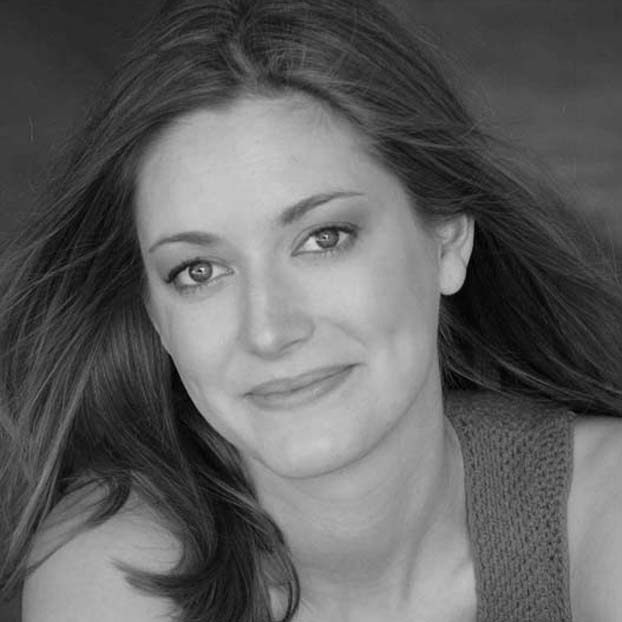 Zoe Perry
Brittany Peterson
Zoe Perry. Broadway: The Other Place (MTC). Other theater highlights include: The Lieutenant of Inishmore (Mark Taper Forum), Peace in Our Time and The Autumn Garden (Antaeus Theater), End Days (Odyssey Theater), Pot Mom (Steppenwolf Theatre), The Late Christopher Bean (The Actors Company Theater), Teen Girl (The Zephyr Theater), Balm In Gilead (Brooklyn, NY). Film: Cotton, Turkey Bowl, The Loss of a Teardrop Diamond, Deception. Television: "Grey's Anatomy," "Private Practice," "Cold Case," "My Boys," "Conviction," "Law & Order: Criminal Intent." Perry is a graduate of Northwestern University.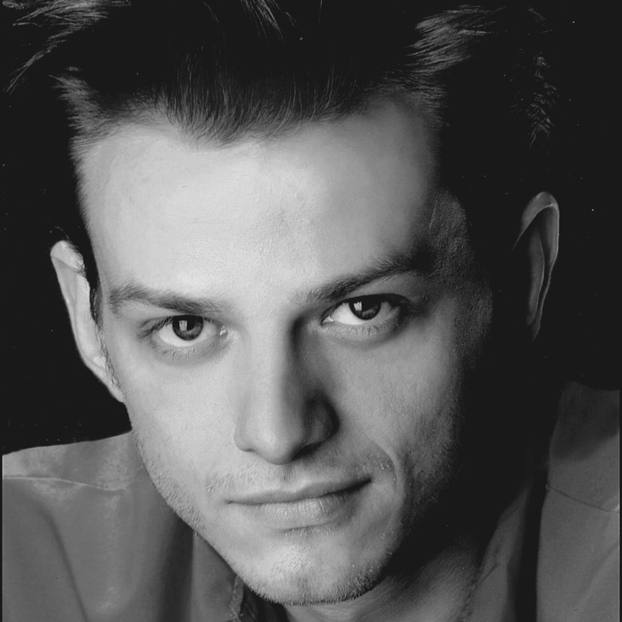 Luke Robertson
Mackson MacAddy
Luke Robertson. Off-Broadway: Neva (The Public Theater). Regional: The Winter's Tale, A Doll House, Spoon Lake Blues, The Importance of Being Earnest, Cyrano, Jerry and Tom, Passion Play, Even Maybe Tammy. Film: The Suspect, How We Got Away With It, The Favor, Imaginary Heroes, Levity, Two Lil' Hearts. TV: "Deception," "The Good Wife," "Blue Bloods," "Law & Order," "L&O: SVU," "Third Watch." Luke is a graduate of The Yale School of Drama.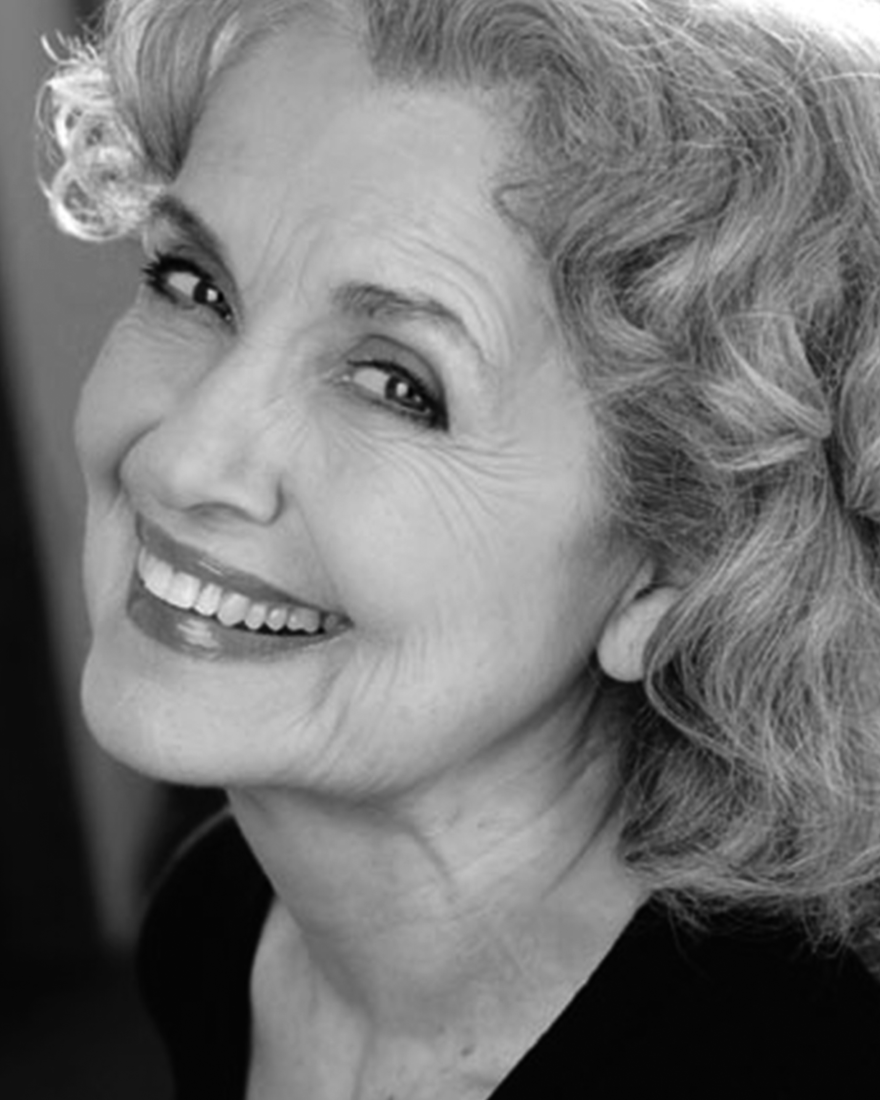 Mary Beth Peil
Alison Woolley
Mary Beth Peil appeared on Broadway in last season's critically acclaimed revival of Follies. Some local highlights include Broadway: Women on the Verge of a Nervous Breakdown, Sunday in the Park with George, Nine (Outer Critics Circle nomination), The King and I (Tony nomination). Off-Broadway: The Room, Frame 312, Missing Persons (Obie Award), Hedda Gabler, First Lady Suite, As Thousands Cheer, Later Life, A Cheever Evening (Obie Award), Sylvia, Finding the Sun, Naked Truth (Obie Award). Regional theatres: L.A. Music Center, Kennedy Center, Arena Stage, La Jolla Playhouse, The Globe, Long Wharf, Yale Rep, Baltimore Centerstage, Actors Theatre of Louisville, Adirondack Theatre. Film: Mirrors, Flags of Our Fathers, The Stepford Wives, The Odd Couple 2. Television: "The Good Wife," "Dawson's Creek," "Fringe," "Law & Order," "The Reagans." Young Concert Artists alumni, Atlantic Theater Company ensemble member.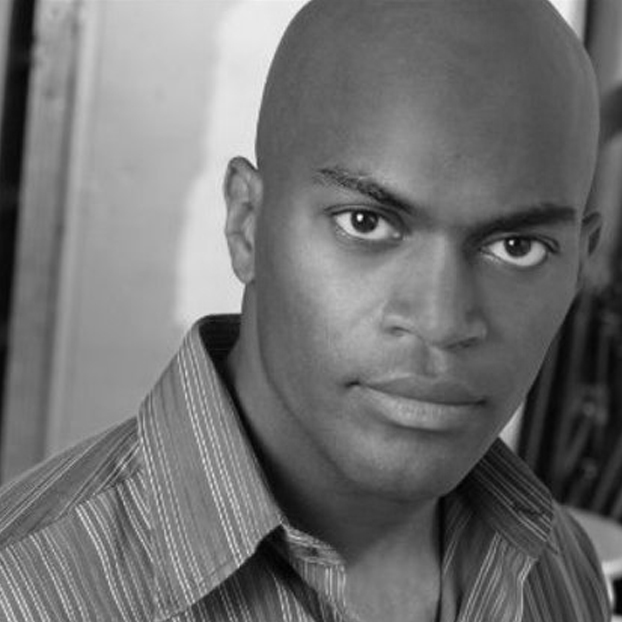 Andrew Stewart-Jones
Ethan Taumer
Andrew Stewart-Jones. Recent credits include: Film: Dead Man Down (with Colin Farrell), Home (with Ruby McKenna), Mr. Popper's Penguins (with Jim Carrey). TV: "The Tomorrow People" (pilot on CW), "Golden Boy" (guest lead), "The Good Wife" (guest star).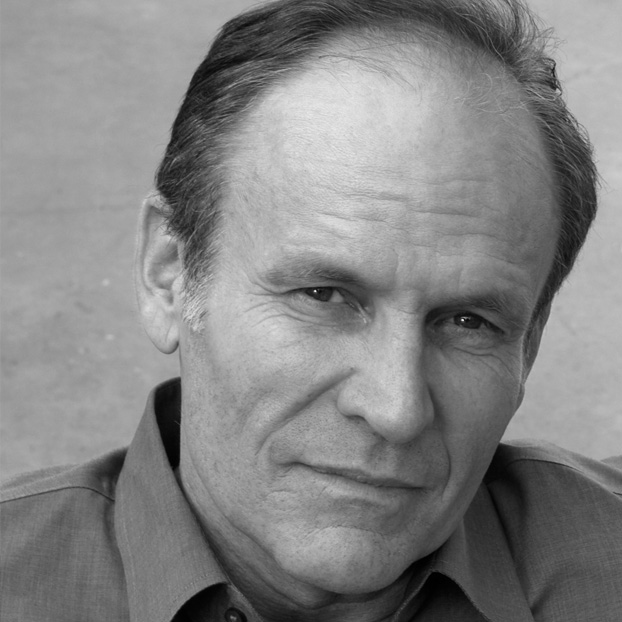 Ned Van Zandt
Mr. MacAddy
Ned Van Zandt. Broadway: Howard Davies' production of The Iceman Cometh with Kevin Spacey. Off-Broadway: Adrienne Kennedy's The Alexander Plays at Signature Theatre Company. Other work at The Public, La Mama, Williamstown, and in London at The Royal Court, Kings Head, and on the West End (Robert Patrick's The Haunted Host). Recent television: "Hawaii Five 0," "Weeds," "The River," "Ave. 43," "Off the Map," "LOST," "Law & Order," Lifetime's "Special Delivery" with Lisa Edelstein. Film: Janeane from Des Moines, Princess Kaiulani, The Informant, Halfway Home, Past Tense, Who Killed Nancy? (as himself), and Hal Ashby's Coming Home.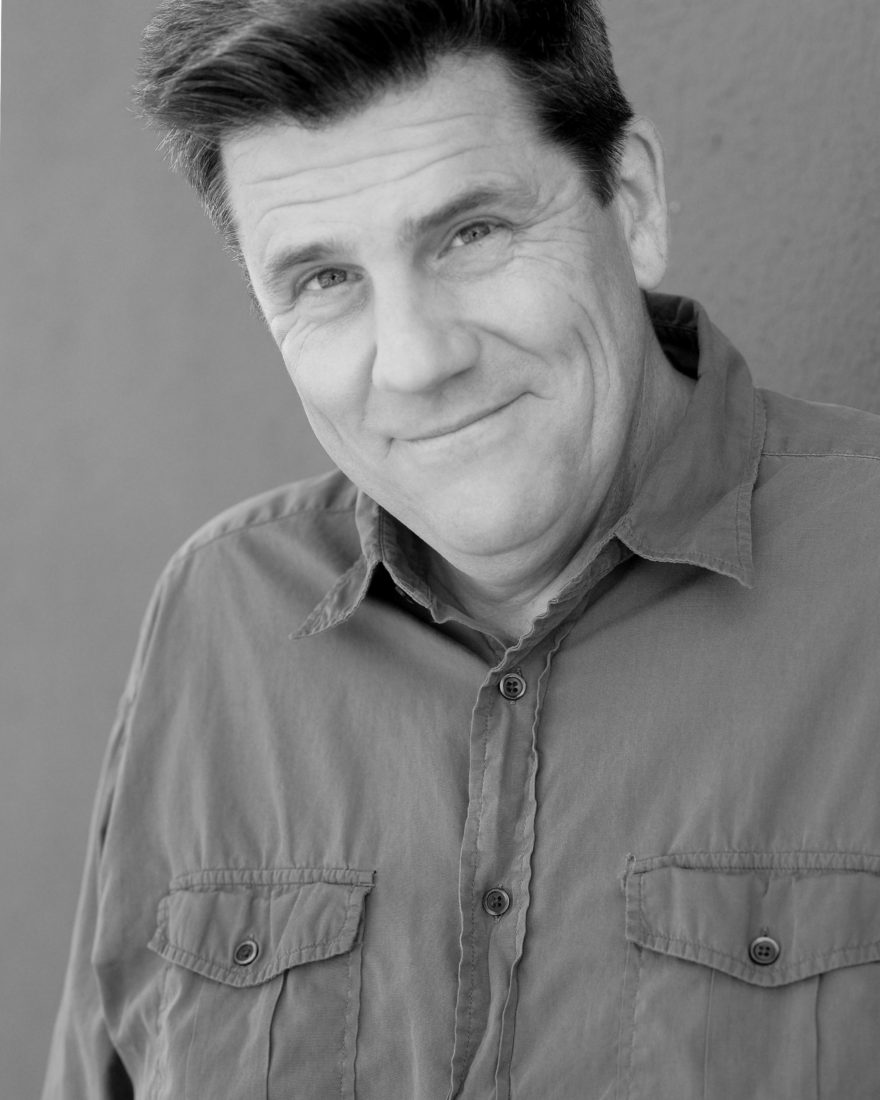 Rod McLachlan
Playwright
Rod McLachlan is an Atlantic Company member thrilled to be making his Off-Broadway debut as a playwright. Rod wrote and starred opposite Chris Pine in The Bulls, produced and directed by Eric Stoltz. He has appeared with Martin Sheen and Al Pacino in Julius Caesar at the New York Shakespeare Festival, and on Broadway with Laura Linney in Holiday. Also on Broadway: Death and the King's Horseman, Our Town, The Real Inspector Hound, Saint Joan, and Timon of Athens, The Government Inspector. Lincoln Center: Observe the Sons of Ulster Marching Towards the Somme, When the Rain Stops Falling. At Atlantic: Edmund, Clean and David Mamet's School and Keep Your Pantheon. Film: Superhero Movie!, Magnolia, Instinct, Conspiracy Theory, Radioland Murders, Where the Money Is. Television: "Mad Men," "Medium," "Boston Legal," "CSI," "Curb Your Enthusiasm." For Soodabeh, Lifesaver. Bob Krakower
Director
Bob Krakower. Theatre: At Actors Theatre of Louisville; Resident Director and Director of Actor Training, and a creative force behind the bi-yearly Shorts Festivals of New American Plays, producing and/or directing over 100 plays. He was also founder and director of San Francisco's award winning Encore Theatre. As writer, film: Bobby Z starring Laurence Fishburne, Olivia Wilde and Paul Walker. TV: Director, episodes of "Reba" and "What I Like About You." One of the top acting teachers and coaches in the country, Bob's clients have been nominated for the Academy Award, Golden Globes, the Emmy Award and the Tony Award, including Rooney Mara, Reba McEntire, Louis CK, Josh Duhamel, Jessica Hecht, Kathy Najimy, Aaron Tveit, Michael Strahan, Jimmy Fallon. He lives in NYC with his wife – actress & CEO Wendy Makkena – and their daughter Ruby. Eric Southern
Scenic Designer
Eric Southern is a Brooklyn based lighting and set designer. Recent NYC credits include Buyer and Cellar staring Michael Urie at the Rattlestick Playwrights Theater, Owned with director Sam Helfrich at Knife Edge productions, and Everyone is Chanting your Name with 600 Highwaymen. Recent regional credits include Venus in Fur, Cymbeline, and Clybourne Park at Portland Center Stage, Bruja and The Other Place at the Magic Theater, and David Cale's The History of Kisses at Kansas City Rep. His recent work in opera includes Paul's Case with UrbanArias, Die Fledermaus at Virginia Opera, The Messiah with Pittsburgh Symphony Orchestra, and The Secret Agent with Center for Contemporary Opera, Armel International Opera Festival, and Opéra Théåtre d'Avignon. Upcoming projects include Play/Pause with Susan Marshall Dance Company at BAM, UCLA, and The Kennedy Center, Buyer and Cellar at the Barrow Street Theater, an outdoor production of Two Gentlemen of Verona in the Boston Common, and The Correspondent with Rattlestick Playwrights Theater. Theresa Squire
Costume Designer
Theresa Squire designs costumes for theatre, dance and film. Her designs for The Atlantic Theatre Company include The Lieutenant of Inishmore; Dreams of Flying, Dreams of Falling; The Cherry Orchard; The Bald Soprano & The Lesson; Make Me; Dusk Rings a Bell; The Hiding Place. Theresa has also designed for The Signature Theatre Company, most recently The Mound Builders; Playwrights Horizons; Primary Stages, 2nd Stage; Keen Company; The Hourglass Group including Beebo Brinker Chronicles; Merrimack Repertory Theatre; Barrow Street Theatre; The Flying Machine; Cherry Lane; Epic Theatre Company; Dorset Theatre Festival; Tami Stronach Dance; Parsons Dance; Irish Rep most recently Man and Superman, The New Group including Rafta, Rafta...; and Soho Rep including Blasted. Her costumes were seen on Broadway in High Fidelity and The Lieutenant of Inishmore. Mary Louise Geiger
Lighting Design
Mary Louise Geiger. Atlantic: The New York Idea. New York: The Morini Strad, Olive and the Bitter Herbs (Primary Stages); The Constant Wife (American Airlines Theatre); Lovers, Three Men On A Horse, Incident at Vichy (TACT – Becket Theatre); Violet Fire (BAM Next Wave Festival); Dollhouse, Finn, Red Beads (Mabou Mines); Oedipus At Palm Springs (New York Theatre Workshop). Dance: Les Carillons (NYCB), Morphoses/The Wheeldon Company: Rhapsody/Fantasie, Leaving Songs, Tears of St. Lawrence (Martha Wainwright in concert with Morphoses – NYC Summerstage); Sleeping Beauty, The Wanderers (Royal Danish Ballet); Elsinore (Bolshoi Ballet, Moscow, Russia). Training: Yale School of Drama. Faculty: NYU Tisch School of the Arts. Cormac Bluestone
Original Music & Sound Designer
Cormac Bluestone is a musician in New York and Los Angeles. He received the 2011 Innovative Theater Award for Outstanding Music for The Caucasian Chalk Circle (Pipeline Theater Company, NYC). He has composed music, lyrics and additional score for "It's Always Sunny in Philadelphia" for five seasons. Other selected designs: Thorton Wilder One Acts (A.R.T. Moscow Program), Friends in Transient Places (Ars Nova, NYC), The Amazing Adventures of Arthur (Atlantic Theater Company, NYC), Giant Killer Slugs (Dream Up Festival at the Theater for a New City), Hamlet (IT Award Nomination) and Romeo and Juliet (Tragedian's of the City). He has worked extensively at Atlantic Theater Company Acting School and NYU Tisch as a Guest Artist. J. David Brimmer
Violence Consultant
J. David Brimmer, Fight Master, SAFD, has choreographed some stuff: Broadway: An Enemy of the People; Grace; Wit; Born Yesterday; A Life in the Theatre; Speed-the-Plow; Come Back, Little Sheba; Spring Awakening; The Lieutenant of Inishmore; NY premieres: Blasted, The Whipping Man, Bethany, We are Proud to Present, Ages of the Moon, The American Pilot, Blackbird, Bug, Killer Joe, worked at some wonderful venues: The Public Theater, Metropolitan Opera, MTC, Atlantic, LCT3, The Women's Project, Soho Recp, MCC, Signature Theatre, TFANA, Roundabout, Dallas Theater Center, Hartford Center Stage, NSMT, A.R.T., Baltimore CENTERSTAGE, Guthrie, and with some great folks: David Mamet, Sam Shepard, Ethan Coen, Martin McDonagh, Tracy Letts, Kenneth Lonergan, Ken Russell, Franco Zeffirelli. "Walk cheerfully over the world, answering that of God in everyone." —G. Fox. Kate Wilson
Dialect Coach
Kate Wilson. Broadway: Big Fish, The Trip to Bountiful, Breakfast at Tiffany's, Picnic, The Mystery of Edwin Drood, The Heiress, Cyrano de Bergerac, End of the Rainbow, War Horse, Gore Vidal's The Best Man, Stick Fly, The Mountaintop, Driving Miss Daisy, The Merchant of Venice, Red, Sunday in the Park with George, The Seafarer, Curtains, Talk Radio, A Raisin in the Sun, Fiddler on the Roof, Nine, Gem of the Ocean, Betrayal, others. Off Broadway: Talley's Folly, The Call, The Lying Lesson, Giant, Cock, Hurt Village, How I Learned to Drive, The Whipping Man, Burn This, Far Away, others. Film & TV: Olive Kitteridge, The Harvest, Inside Llewyn Davis, The Harvest, Rubicon, Salt, Notorious, The Rebound, Pride and Glory, Fur. Faculty: Juilliard. Katrina Herrmann
Production Stage Manager
Katrina Herrmann. Broadway: Next Fall. Off-Broadway: The Flick, The Whale, The Big Meal, Completeness, The Shaggs: Philosophy of the World, Kin, The Burnt Part Boys, Circle Mirror Transformation (Playwrights Horizons), Close Up Space (Manhattan Theatre Club), In the Wake (The Public Theater), That Pretty Pretty; or, The Rape Play, Geometry of Fire, Lady (Rattlestick Playwrights Theatre), The Midnight Ride of Paul Revere, Anne of Green Gables (Theatreworks USA). Rebecca Spinac
Assistant Stage Manager
Rebecca Spinac. Broadway: The Big Knife, Magic/Bird. National tours: Shrek: The Musical (1st National), Hair, Come Fly Away. Off-Broadway: The Cripple of Inishmaan, Parlour Song (Atlantic Theater Company), If There Is I Haven't Found It Yet (Roundabout), Hold These Truths (Epic Theatre), Fault Lines (Cherry Lane), The Hallway Trilogy, The Aliens (Rattlestick Playwrights Theater), Next Fall (Playwrights Horizons), Oswald's Backyard (Present Company), Great Expectations (Lucille Lortel), Benefactors (Keen Company), Call Me Waldo (Working Theater). Various regional credits including Barnum, The Marvelous Wonderettes, The Drowsy Chaperone, I Am My Own Wife, The Ruby Sunrise. Two years Resident Stage Manager, Penobscot Theater, Bangor, Maine. International: Galway Arts Festival, Edinburgh Fringe, Bath Shakespeare Festival, Battersea Arts Centre, Teatr Miejski in Gdynia, Poland.
Reviews
"As the value systems of therapy, media and family collide, McLachlan finds smart ways to bleed them into each other, raising pertinent questions without demonizing the characters or maligning their professional abilities."
ADAM feldman, time out new york
"Factor in the crack cast…this smart and topical play…is ready for prime time."
joe dziemianowicz, new york daily news
Photos by Kevin Thomas Garcia