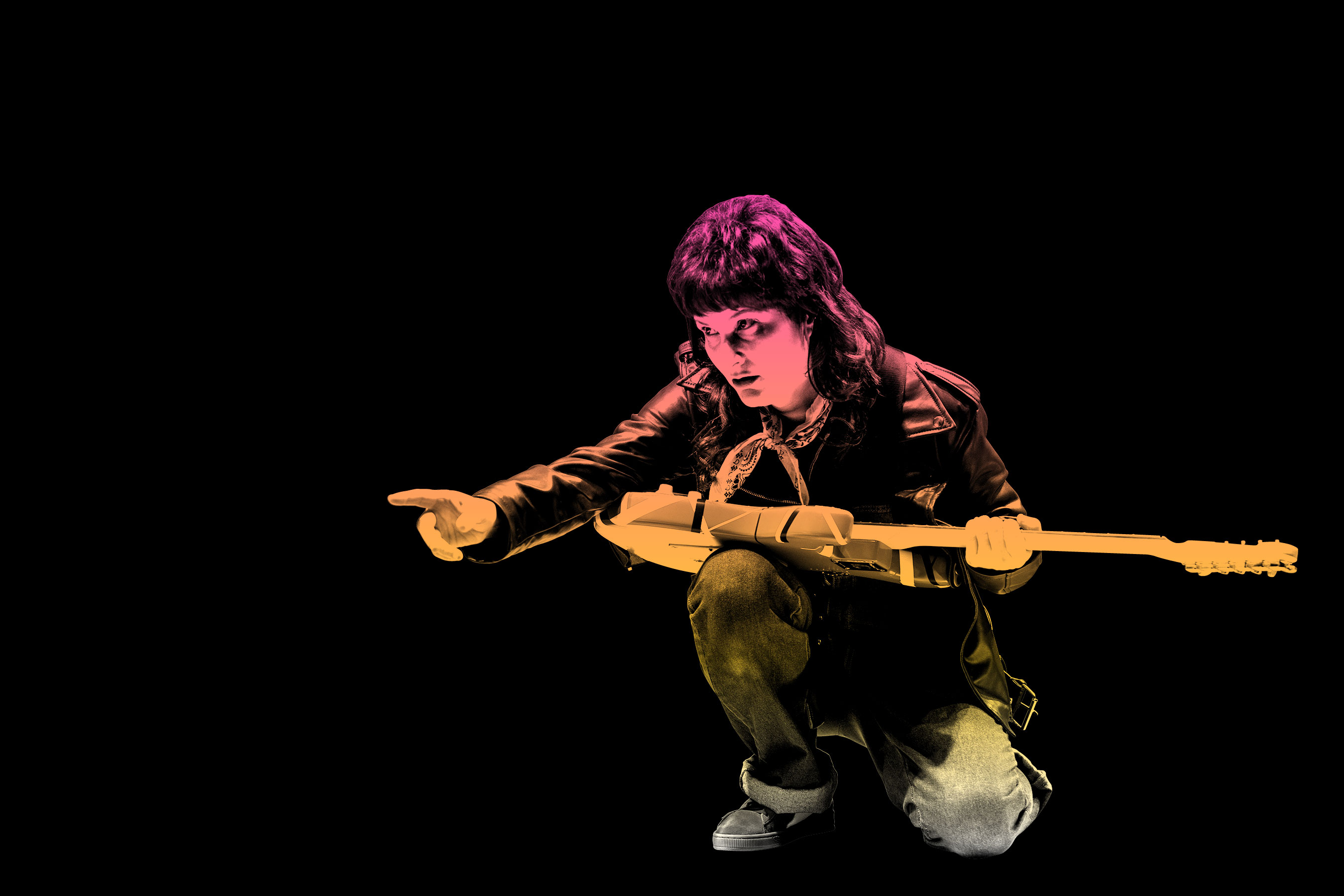 Eddie and Dave
BY AMY STAATS
DIRECTED BY MARGOT BORDELON
ATLANTIC STAGE 2
JANUARY 10 – FEBRUARY 17, 2019
A gender-bending play about hubris, friendship, family, fame, musical genius & what happens when the person you need is the one you find most irritating
More Info
Fresh off of her acclaimed run as performer and collaborator in The Mad Ones' Miles for Mary comes the Off-Broadway playwriting debut of the "impressive" (The Village Voice) Amy Staats!
Eddie and Dave is a gender-bending new play by Amy Staats (Miles for Mary, Atlantic's Tow Playwright-in-Residence) about hubris, friendship, family, fame, musical genius and what happens when the person you need is the one you find most irritating.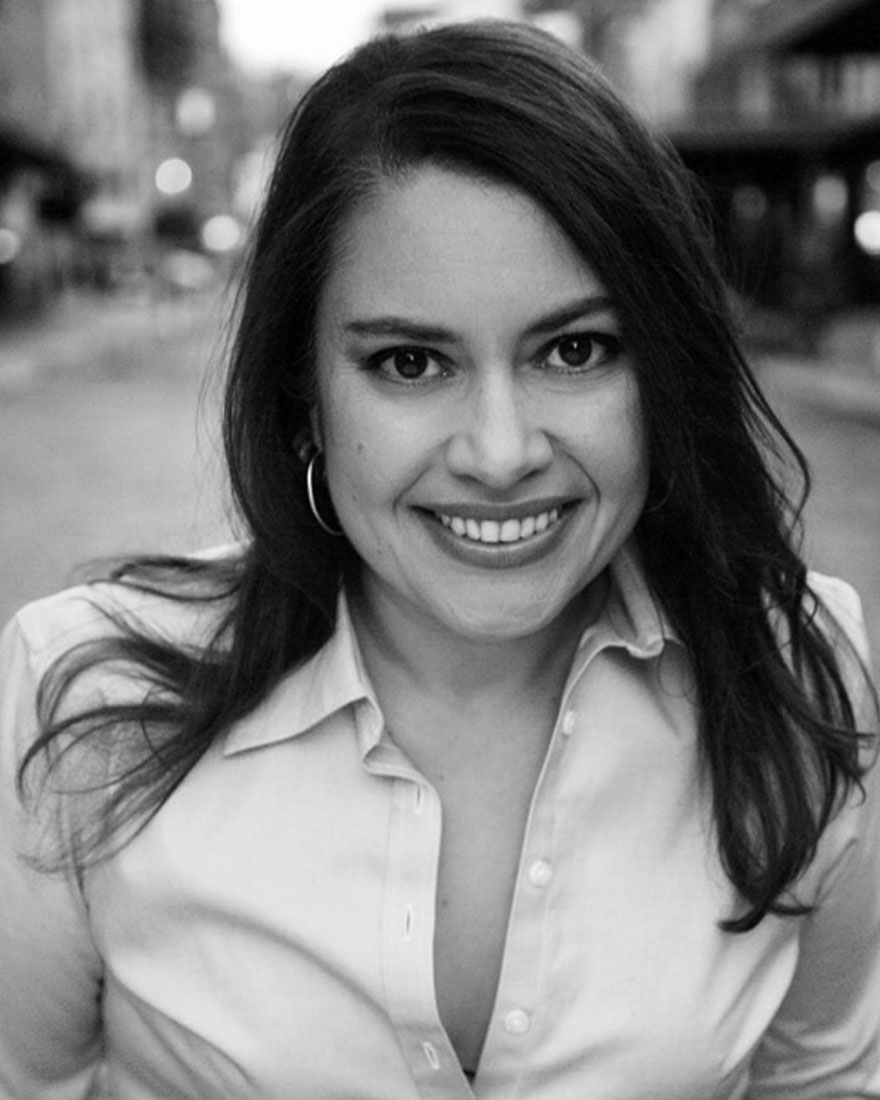 Vanessa Aspillaga
MTV DJ
VANESSA ASPILLAGA. Broadway: Anna in the Tropics. Off-Broadway: Amy and the Orphans (Roundabout, Lucille Lortel nom); Daphne's Dive, Paradise Park (Signature); Domesticated, The Clean House (Lincoln Center); underneathmybed (Rattlestick, Drama League nom, HOLA Award); Chasing Manet (Primary Stages); The Cataract (Women's Project); As You Like It (NYSF, Delacorte). Film: The Subject, Detours, Alex of Venice, Gun Hill Road, Morning Glory, Love and Other Drugs, Petty Crimes, My Best Friend's Wife, Pyrite, Stringer, Mr. Wonderful. TV: "Madam Secretary," "High Maintenance," Maintenance," "Search Party," "Blue Bloods," "Falling Water," "Flesh and Bone" (recurring), "The Jim Gaffigan Show" (recurring), "Nurse Jackie," "Elementary," "The Good Wife," "Rubicon," "Law & Order: SVU," "Law & Order."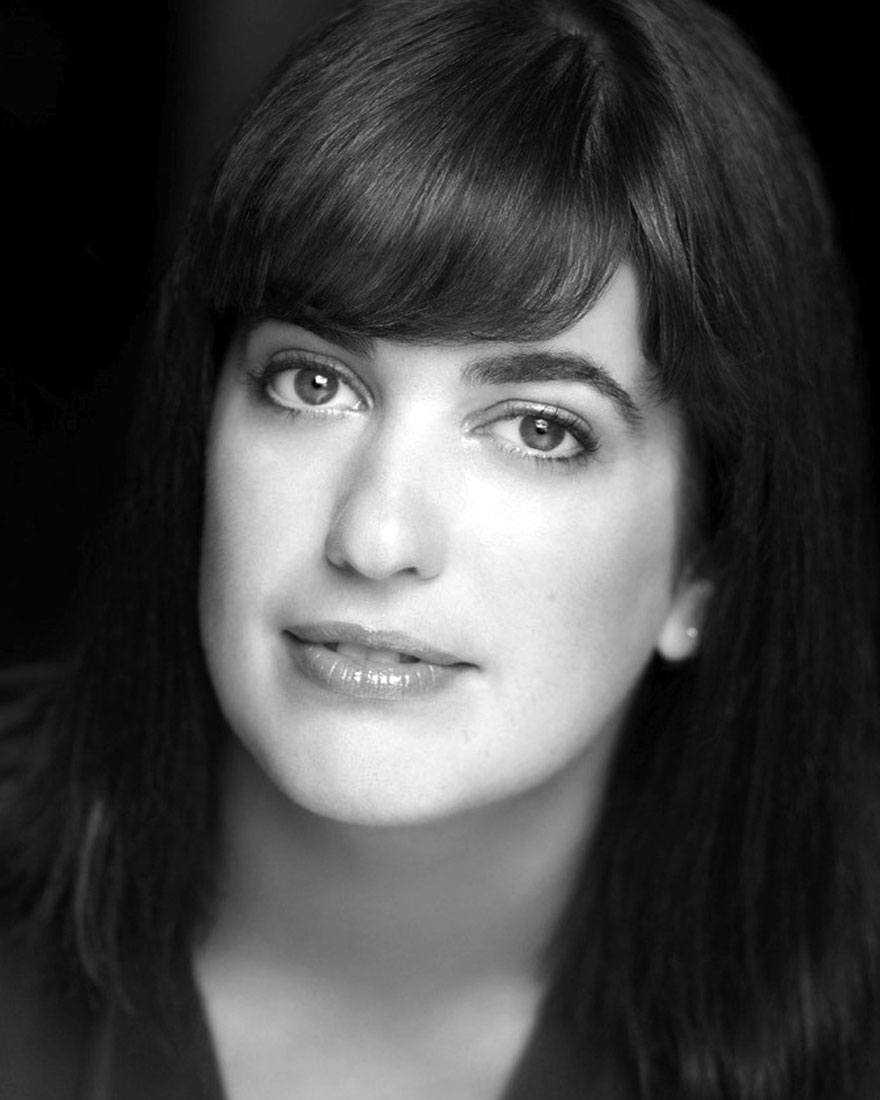 Megan Hill
Dave
MEGAN HILL has originated roles in the World Premieres of: Do You Feel Anger?(Humana Fest), Kentucky (P73/EST), Hand To God (EST), to name a few. Her play The Last Class: A Jazzercize Play (created with Amy Staats and Margot Bordelon) has enjoyed New York, DC, and Seattle runs. She has also worked with Bushwick Starr, Berkeley Rep's Ground Floor, SPACE on Ryder Farm, NACL, Soho Rep Lab, Playwrights Horizons, Primary Stages, The Lark, HERE, Morgan Gould & Friends, New Dramatists, NYTW, Clubbed Thumb, New Georges, Labyrinth Lab, Target Margin, Ma-Yi, San Francisco Playhouse, Target Margin, Stein/Holum, Intiman, Seattle Children's Theater/Speeltheatre Holland, Shanghai Dramatic Arts Center; among others. BFA: Acting/Original Works, Cornish College of the Arts. MFA: ART/MXAT IATT at Harvard University.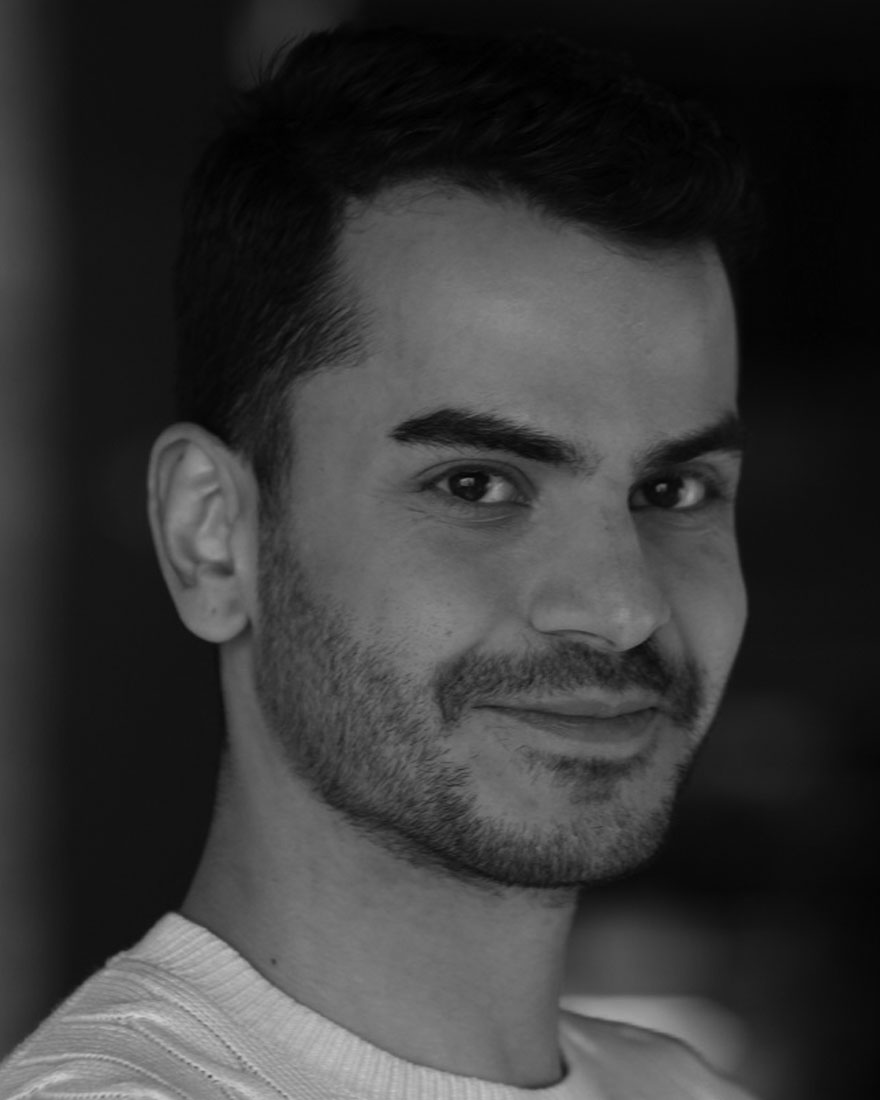 Omer Abbas Salem
Val
OMER ABBAS SALEM is thrilled to be making his New York debut with Atlantic Theater Company. Chicago credits: Linda, Earthquakes in London (Steep Theatre), Little Flower of East Orange (Eclipse Theatre), INVASION!, The Lake Effect (Silk Road Rising), Le Switch (About Face Theatre), and Even Longer and Further Away (The New Colony). Regional credits: A Christmas Carol, You Across From Me (Actors Theatre of Louisville). He is an Actors Theatre of Louisville Acting Apprentice 17/18 and a Core Ensemble Member with The New Colony. More at www.omerabbassalem.com.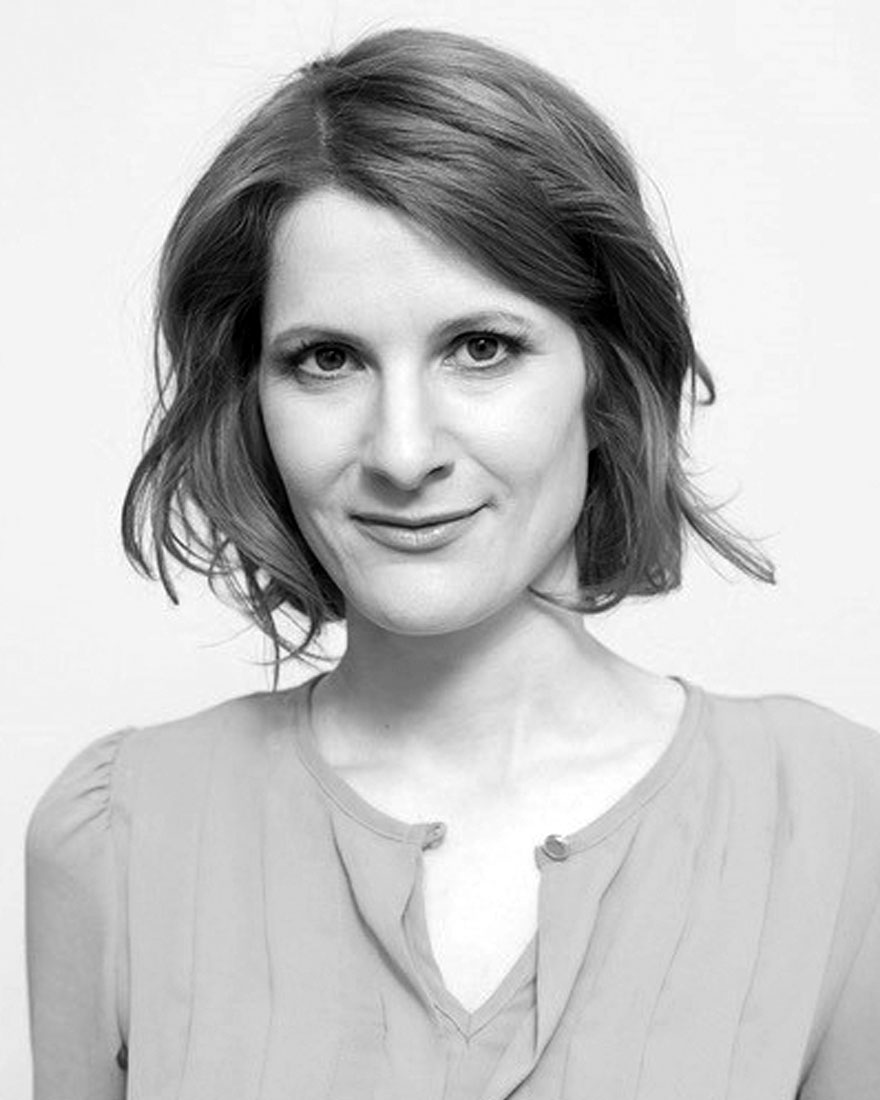 Amy Staats
Playwright, Eddie
AMY STAATS is Atlantic Theater Company's 2017-2018 Tow Playwright in Residence. Select plays include: Eddie and Dave (Developed at Berkeley Rep's Ground Floor and Space On Ryder Farm); Hands (Naked Angel's First Mondays); Throws Of Love(Samuel French Festival, winner); I Hope She'll Be Okay (Atlantic Theater Launch Commission, developed at Williamstown Theater Festival). Select acting credits include: Miles For Mary (Dir. by Lila Neugebauer, Playwrights Horizons) and The Last Class: A Jazzercize Play (dir. by Margot Bordelon, ACT Seattle); Trevor (dir. by Moritz von Stuelpnagel, Lesser America); TV: "Bull" (recurring); Film: Mary and Louise; Monsura is Waiting.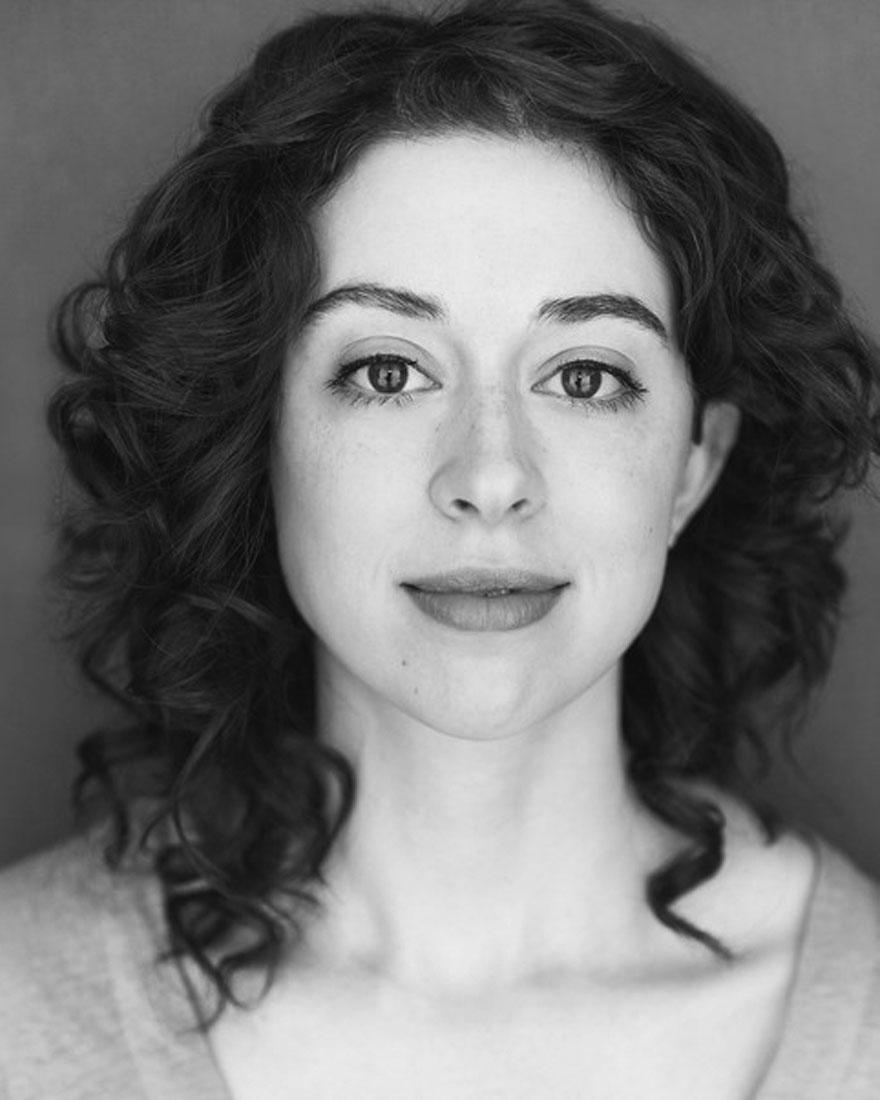 Adina Verson
Al
ADINA VERSON. Broadway: Indecent. New York and Regional: Collective Rage: A Play in 5 Betties (MCC); The Lucky Ones (Ars Nova, Lortel nomination); Christopher Bayes' The Servant of Two Masters (TFANA, Seattle Rep, Guthrie, ArtsEmerson); Indecent (Vineyard, La Jolla, Yale Rep); Radio Island (NYSAF); As You Like It (Shakespeare Theatre Company, DC); The Winter's Tale (Yale Rep); 4000 Miles (Cincinnati Playhouse); peerless (Barrington Stage); and Machine Makes Man (OldSoundRoom), which she co-created with Michael McQuilken. TV/Film: "Mozart in the Jungle," "The Strain," "Wormwood," The Kitchen. BFA, The Boston Conservatory. MFA, Yale School of Drama.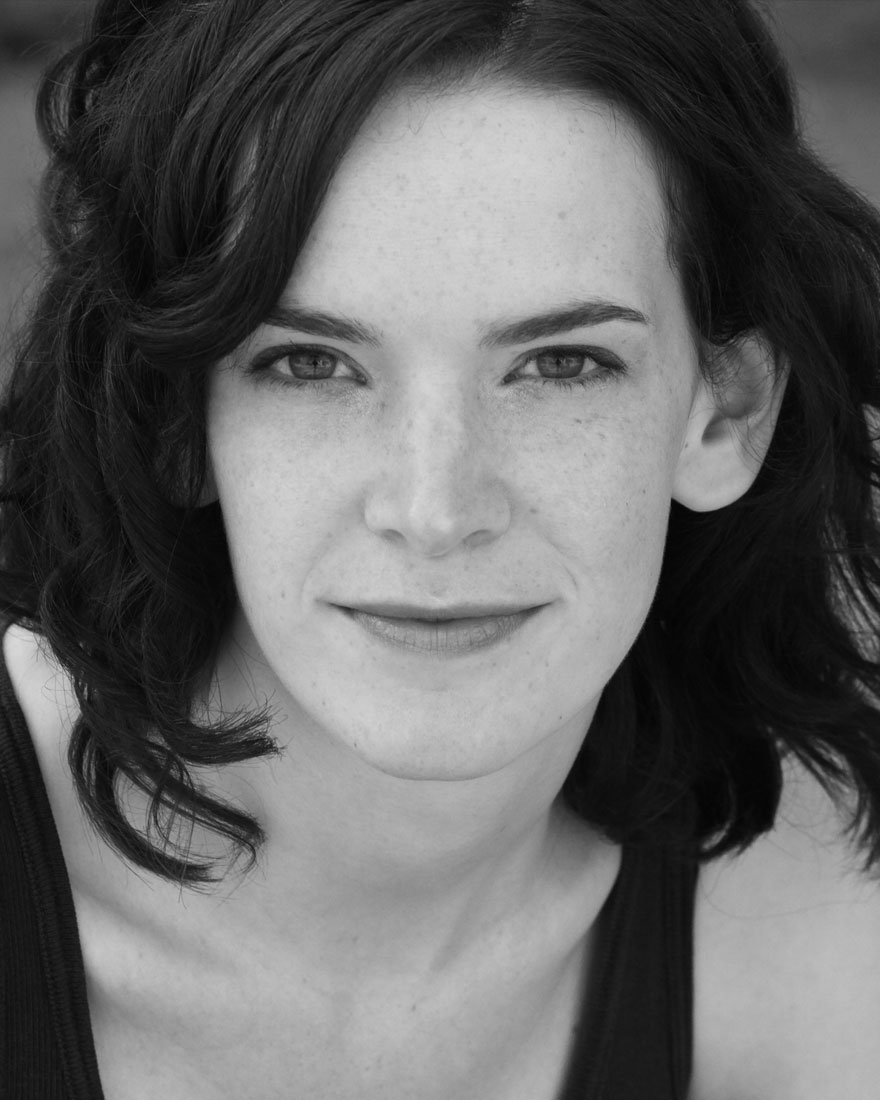 Margot Bordelon
Director
MARGOT BORDELON is a Brooklyn-based director who specializes in new work. Recent projects: Plot Points in Our Sexual Development by Miranda Rose Hall at LCT3. Do You Feel Anger? by Mara Nelson-Greenberg at ATL's Humana Festival, The Last Class: A Jazzercize Play by Megan Hill at ATC in Seattle, Too Heavy For Your Pocket by Jireh Breon Holder at the Roundabout Underground and the Alliance, The Pen by Julianne Wick Davis and Dan Collins for Premieres NYC (New York Times Critic's Pick), peerless by Jiehae Park at Marin Theatre Company and Yale Rep, A Delicate Ship by Anna Ziegler for The Playwrights Realm (New York Times Critic's Pick), and Okay, Bye by Joshua Conkel at Steppenwolf Theater. Her work has been seen at Ars Nova, American Theater Co., Berkeley Rep, Cherry Lane, Clubbed Thumb, Dodo, Juilliard, The Lark, NYTW, P73, Perry Mansfield, Play Penn, Portland Center Stage, Primary Stages, The Public, PWC, Rattlestick, SPACE at Ryder Farm, Steppenwolf, the Wilma, and Woolly Mammoth, among others. Margot moved east after spending six years in Chicago working as a director, writer and performer. She is a founding member of Theatre Seven of Chicago, and spent four seasons working on the artistic staff of Lookingglass Theatre. BFA: Cornish College of the Arts. MFA: Yale School of Drama. www.margotbordelon.com Reid Thompson
Scenic Designer
REID THOMPSON. Recent NY: Too Heavy For Your Pocket (Roundabout and Alliance); Wilder Gone (Clubbed Thumb); A Delicate Ship (Playwright's Realm); Selkie (Dutch Kills); House Rules, Among The Dead (Ma-Yi); Empathitrax (Colt Coeur); Wonderland: Alice's Rock and Roll Adventure (Atlantic for Kids); Half Moon Bay (Lesser America). Recent Regional: A Doll's House, Part Two (Actor's Theatre of Louisville); Gloria, Disgraced (Asolo Rep); Up & Away (PCLO). Other credits: A Streetcar Named Desire (Yale Rep); A Little Night Music, Bells Are Ringing, Little Shop Of Horrors (Berkshire Theater Festival); Speech and Debate (Barrington Stage); Into the Woods (Princeton). Opera: Fidelio, Butterfly, Dido & Aeneas, Lucia (Heartbeat Opera); Lucretia (Stony Brook Opera); Erismena (Yale Baroque Opera). Upcoming: Something Clean (Roundabout), Fun Home (Virginia Stage), La Susanna (Heartbeat Opera; Kennedy Center and BAM). MFA: Yale School of Drama. Member of Wingspace and USA-829. reidthompsondesign.com Montana Levi Blanco
Costume Designer
MONTANA LEVI BLANCO. Atlantic Premiere. Off-Broadway: The Death of the Last Black Man in the Whole Entire World (Lucille Lortel nomination); Fabulation, or the Re-Education of Undine, In the Blood (Signature Theatre); He Brought Her Heart Back In a Box (Obie Award, TFANA); Fairview, Is God Is (Soho Rep.); The House That Will Not Stand, Red Speedo, Nat Turner in Jerusalem (NYTW); Pipeline (Lincoln Center); Ghost Light, War (LCT3); The Last Match (Roundabout); O, Earth (Foundry). Regional credits include: La Rondine (Minnesota Opera); Angels In America, An Octoroon (Berkeley Rep); Lempicka (Williamstown); The Bluest Eye (Guthrie Theater); Measure for Measure (California Shakespeare). Upcoming: Daddy (New Group), Ain't No Mo' (Public), Strange Loop (Playwrights). Training: Oberlin Conservatory of Music, Oberlin College, Brown University, and the Yale School of Drama. Visit montanaleviblanco.com. Jiyoun Chang
Lighting Designer
JIYOUN CHANG. NYC Credits: The Slave Play, Sojourners, Her Portmanteau (NYTW); Plot Points in our Sexual Development, brownsville song (LCT3); Our Country (Under the Radar, The Public); Relevant (MCC); Sleep, Goldberg's Variation (BAM Next Wave); Too Heavy For Your Pocket, Ugly Lies the Bone (Roundabout); The World is Round (Ripe Time); The Dance and the Railroad (Signature); T.1912, Peter and the Wolf (Guggenheim). Other Credits at Studio Theatre, Cal Shakes, Berkeley Rep, Guthrie, The Old Globe, Oregon Shakespeare Festival. Dance: Sonia Lopes Soares' Violetas Murchas, Chaper 2 "The Rooms," Open House, I'd Rather the Ocean, After Tomorrow, Dancing on their glittering mirrors. Yale School of Drama. Jiyounchang.com Palmer Hefferan
Sound Designer
PALMER HEFFERAN. Broadway: The Lifespan of a Fact (Studio 54). Off-Broadway: Wild Goose Dreams (Public); Collective Rage, Charm, School Girls (MCC); Sugar In Our Wounds, Important Hats… (MTC); Bobbie Clearly (Roundabout); Fabulation, Death of the Last Black Man… (Signature); Friend Art (Second Stage); Sarama, Revolt… (Soho Rep.); Today is My Birthday (Henry Hewes Award, Drama Desk nomination, Page 73). Regional: Dangerous House, Seared, Romance Novels… (WTF); Henry V, Henry IV, Part One (OSF); Cherokee, Guards at the Taj, Baby Screams Miracle (Helen Hayes award, Woolly Mammoth). MFA, Yale School of Drama. All my love to Dad, Mom and Sis. Shawn Boyle
Projections Designer
SHAWN BOYLE. Recent credits include: DRAGUS MAXIMUS (Heartbeat Opera); The Magic Flute, A Midsummer Night's Dream (Schubert Theater, Yale School of Music); Verano, Smoke & Mirrors, Rime of the Ancient Mariner (Lagoon Park); West Side Story (Sioux City Symphony Orchestra); Ugly Lies the Bone (The Alliance Theater); Mad Forest, River Rouge (Columbia University); peerless, ELEVADA (Yale Repertory Theater); Oklahoma! (The University of Central Florida); The Nutcracker (Grand Rapids Ballet); The Witches of Eastwick (Ogunquit Playhouse); City of Angels (Goodspeed Musicals); Lover's Tale, The Who's Tommy, K2, Red Remembers (Berkshire Theatre Festival); Singin' in the Rain, My Mother's Lesbian Jewish Wiccan Wedding (Merry Go Round Playhouse). ShawnBoyleDesign.com Michael Thurber
Original Compositions
MICHAEL THURBER is a composer, performer and bassist. He has written music for productions at The Public Theater, MTC and The Royal Shakespeare Company. He has held writing residencies at The Eugene O'Neill Institute, The Kimmel Center, Joe's Pub and SPACE on Ryder Farm. His one man musical Booty Call ran at The Barrow Group Theater in 2016. He is a former member of the House Band on The Late Show with Stephen Colbert and co-founder of YouTube's CDZA. He teaches at NYU's Clive Davis Institute. Cookie Jordan
Hair and Wigs Designer
COOKIE JORDAN. Broadway: The Cher Show, Once on this Island, Sunday in the Park with George, In Transit, Eclipsed, Side Show, After Midnight, Fela!, A View from the Bridge, South Pacific. Off-Broadway: Everybody, Party People, The Death of the Last Black Man in the Whole Entire World (Signature); Marie and Rosetta (Atlantic); Troilus and Cressida (Shakespeare in the Park). Mike Rossmy
Fight Director
MIKE ROSSMY is so happy to be back at Atlantic. Previously: These Paper Bullets!. Broadway: A Tale of Two Cities. Regional credits include: Yale Rep, Westport Country Playhouse, Goodspeed Opera, Paper Mill Playhouse, Asolo REP, The Old Globe, The Public Theater, Theatreworks, Pennsylvania Shakespeare Festival, Princeton University, The Duke, Soho Rep., The Geffen Theatre, Long Wharf Theatre, McCarter Theatre, The MUNY, Carnegie Mellon University, and others. He was nominated for a 2017 Drama Desk Award for his work on Troilus and Cressida for The Public Theater's production in Central Park. Michael is in his thirteenth year as a Faculty Lecturer in Acting at the Yale School of Drama and the Stage Combat Supervisor for undergraduate productions at Yale College. He is the creator and coach of the Actor as Athlete physical training program. Megan Schwarz Dickert
Production Stage Manager
MEGAN SCHWARZ DICKERT. New York: Lincoln Center/LCT3, TFANA, Playwrights Horizons, NYTW, Page 73, Public, Vineyard, Clubbed Thumb (affiliated artist), WP Theater, Playwrights Realm, Play Company, Juilliard, Rattlestick, Foundry, Bedlam, CSC, Working Theater, 13P, Civilians, Flea, Builders Association, New Georges. Regional: NYSAF, Westport, Bard SummerScape, Hartford Stage, Williamstown, Long Wharf, Actors Theatre of Louisvillle, Trinity Rep, Adirondack Theatre Festival, Big Apple Circus, Capital Rep, and Idaho, North Carolina, Utah, and Nebraska Shakespeare Festivals. Megan is an advanced open water scuba diver and has run five marathons. megandickert.com Jessie Medofer
Assistant Stage Manager
JESSIE MEDOFER. Broadway/Tour: Escape to Margaritaville. New York: Atlantic, Page 73, Ensemble for the Romantic Century, Ars Nova. International: Singapore International Festival of Arts. Regional: La Jolla Playhouse, The Old Globe, McCarter Theatre Center, Brown/Trinity Playwright's Rep. Script Coordinator for "The Guest Book" Season 2 on TBS. Nominee/ticketing assistant for the 70th Annual Tony Awards. Show caller for corporate events with Full Circle Show Management. Education: B.A. from Brown University, M.F.A. from UC San Diego.
Reviews
"Mind-bending glee! In the world of glam metal, peacocks of any sex can prance to the earsplitting sound of power chords."
Ben Brantley, New York Times
"Smart & funny! Its masterstroke is to cast women as the band, a choice that effortlessly transforms the play into a vivacious dissertation on the performance of gender. In a better world, this is what a Broadway jukebox musical would look like."
"Eddie and Dave makes spectacular use of its female actors in male roles, under Margot Bordelon's super-sharp direction. They have that androgynous thing down pat, what Mick Jagger personified before he turned 30."
robert hofler, the wrap
"Big wigs, bigger guitar licks, and a splashy backstage dish-o-rama of epic rock-and-roll proportions."
sara holdren, new york magazine
"A big-hearted, unabashedly goofy rock bioplay! Eddie and Dave throws us back to the glory days of 1980s hair metal."
helen shaw, time out new york
"A hilarious fable of rock 'n' roll! 100 minutes that are indeed as magical as they are ridiculous."
zachary stewart, theatermania
★★★★
"Hilarious, unexpectedly touching & altogether delightful reimagining of one of classic rock's last, best epic rivalries. A requiem for a bygone time."
elyse gardner, new york stage review
Photos by Ahron R. Foster