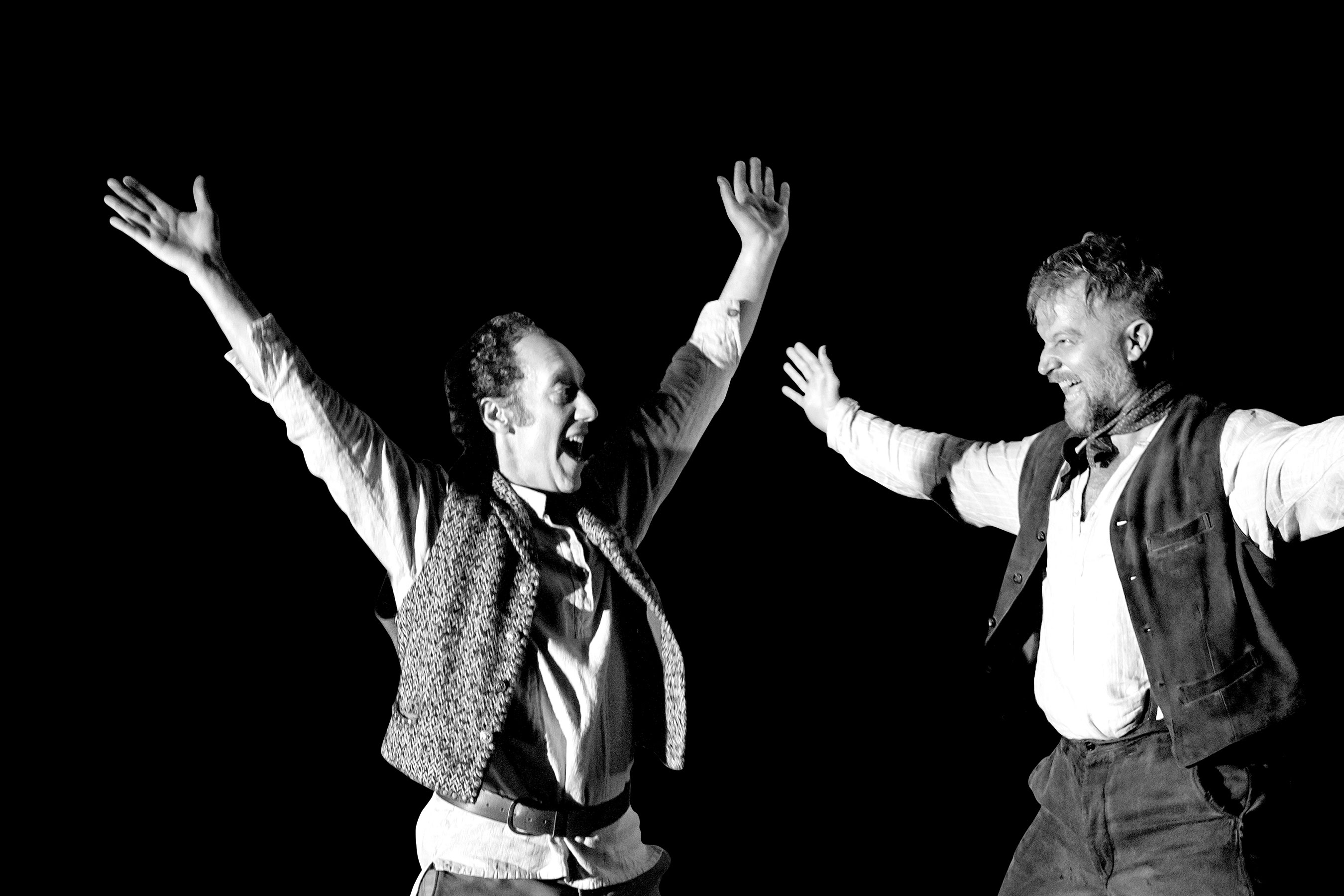 Dying for It
by MOIRA BUFFINI

a free adaptation of
The Suicide
by NIKOLAI ERDMAN

directed by NEIL PEPE
Linda Gross Theater


December 11, 2014 – January 18, 2015
Following the acclaimed American premiere of Gabriel in 2010, Moira Buffini returns to Atlantic with an adaptation of this timely and riotous Soviet era farce by Nikolai Erdman.
More Info
Dying for It is the story of Semyon, a man down on his luck and out of options. When he decides to throw in the towel and kill himself, a deluge of sympathetic visitors descends upon him, determined to make him a martyr for their many causes. Swept up in the firestorm of attention, Semyon does take matters into his own hands, but not quite in the fashion that everyone expects. An outrageous satire on the hypocrisy and illogic of Soviet life, this play was banned by Stalin before it ever saw the light of day, and is now regarded as an under-known 20th century classic comedy.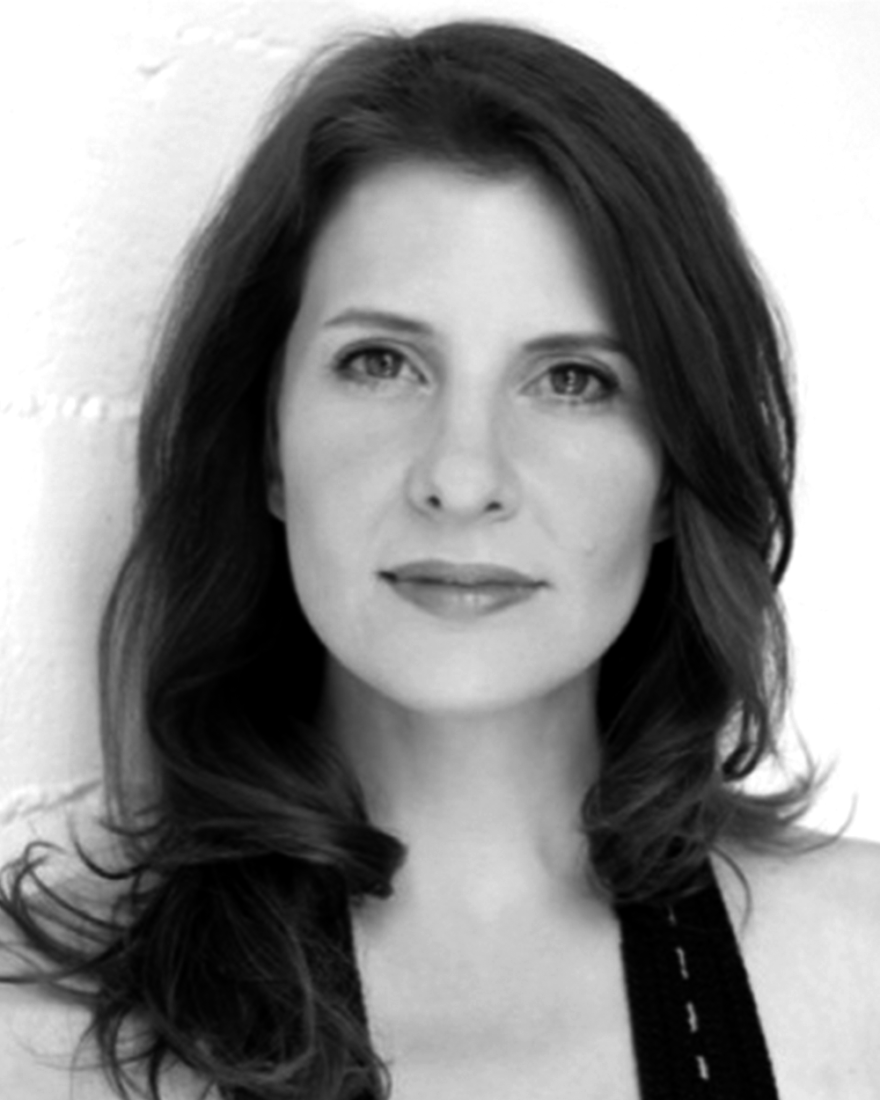 Mia Barron
Margarita Ivanovna Peryesvetova
MIA BARRON. Recent theater includes Bruce Norris' Domesticated (Lincoln Center), Sam Hunter's A Great Wilderness (Williamstown) and Nicholas Martin's production of The Show Off (Westport). Broadway: The Coast of Utopia, "Q.E.D." Off-Broadway: What Once We Felt(Lincoln Center); Spirit Control (Manhattan Theatre Club); Knickerbocker (The Public); The World Over, She Stoops to Comedy, The Pain and the Itch (Playwrights Horizons); work with New Georges, P73, 13P; Co-Creator/Performer Big Times (Leigh Silverman, director). Regional: Huntington, Old Globe, Guthrie, Long Wharf, New York Stage & Film, Berkshire Theatre Festival, Geffen, Mark Taper, Williamstown, Westport, Humana, Acting Company. Film: 411, Righteous Kill, 27 Dresses, Unconscious, I Smile Back. Television: "Blue Bloods," "Glee," "Elementary," "Law & Order: Criminal Intent," "Medium," "Grey's Anatomy," "Children's Hospital," "The Sarah Silverman Program," "Numb3rs," "Newsroom," voice of Molotov on Cartoon Network's "Venture Bros." Education: B.F.A., New York University; M.F.A., New York University.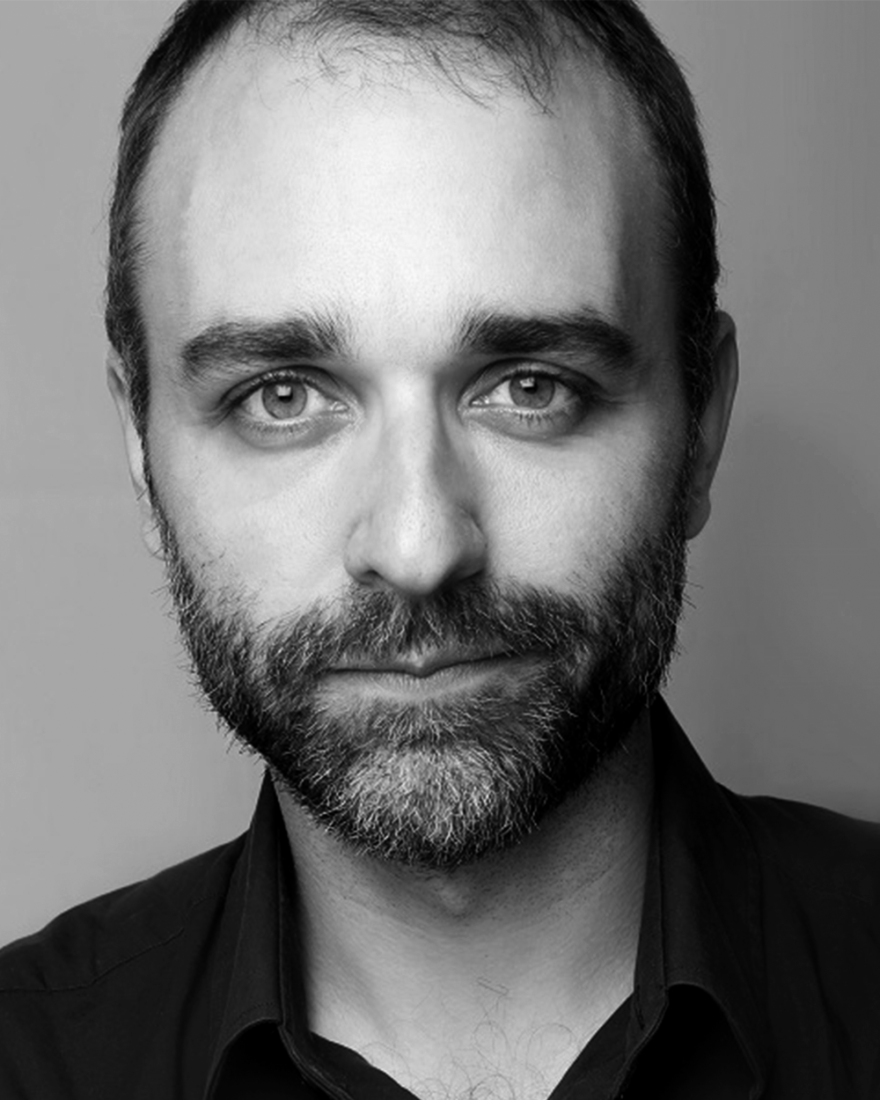 Ben Beckley
Yegor Timoveivich
BEN BECKLEY recently returned from the first national tour of Peter and the Starcatcher, dir. Alex Timbers and Roger Rees. New York theatre: Goldor $ Mythyka (New Georges); The Cocktail Party (TACT); Christopher Durang's Not a Creature Was Stirring, dir. Kip Fagan and Julian Sheppard's Los Angeles, dir. Adam Rapp (Flea Theater); Salamander Leviathan (The Public Theater/Joe's Pub); The Confidence Man (Woodshed Collective). Regional: The Illusion (Berkshire Theatre Group); Company (Playhouse on Park); Zinnias (Peak Performances, workshop, dir. Robert Wilson); four international tours with Temporary Distortion's Welcome to Nowhere. Film: The Jew of Malta, Crooked and Narrow, "The Onion News Network," "The Revolution." Ben is a company member with The Assembly, and has developed and performed four shows with the company: Clementine and the Cyber Ducks, Three Sisters, HOME/SICK and That Poor Dream, all directed by Jess Chayes. This is for her. www.benbeckley.com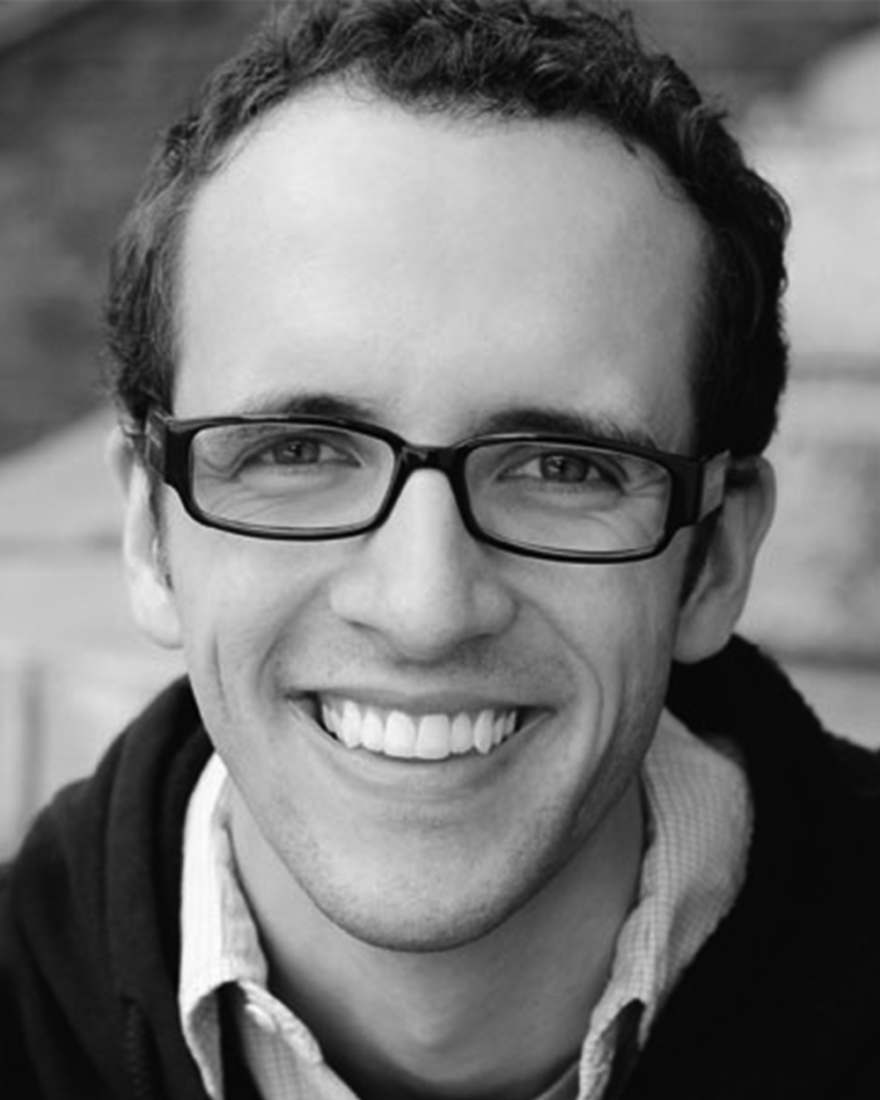 Nathan Dame
Oleg Leonidovich/Beggar/Music Director
NATHAN DAME. A Little Night Music (Berkshire Theatre Group); Our Town (Bond Street Theater directed by David Cromer); Three Sisters (Classical Theatre of Harlem); Pump Boys and Dinettes (Geva Theatre); The Lightning Thief (Theatreworks USA); Fly Guy and Other Stories (Theatreworks USA); Adam Lives (Goodspeed NMF); Upcoming: Pretty Filthy with the Civilians. Music Supervisor: Mr. Burns, a post-electric play by Anne Washburn, music by Michael Friedman (Playwrights Horizons). Assoc. Music Director: What's It All About? Bacharach Reimagined (New York Theatre Workshop); Fly by Night (Dallas Theater Center); Triassic Parq: The Musical (Amas Musical Theatre); Himself and Nora (NYMF, Tritone Productions); Nightmare Alley (NYMF, Tritone Productions). Music Assistant: first national tour of The Addams Family.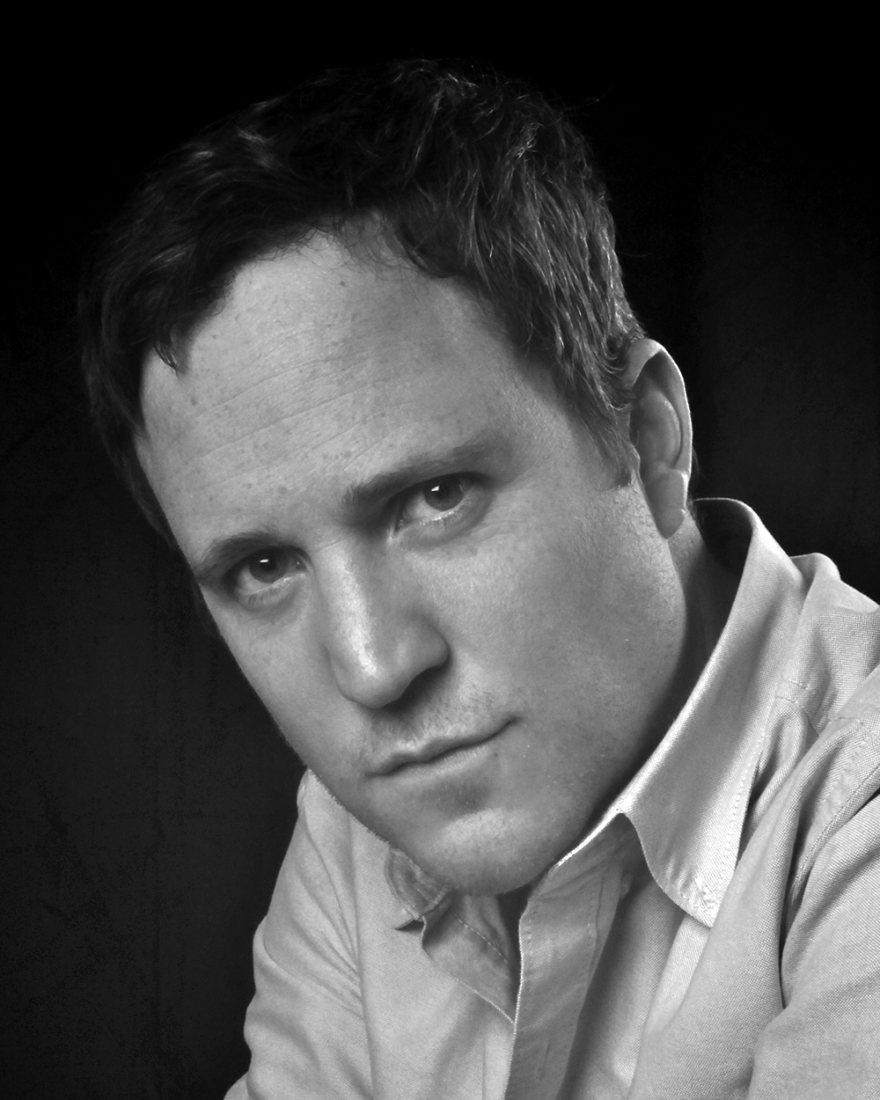 Patch Darragh
Viktor Viktorovich
PATCH DARRAGH. Atlantic: The Jammer. Broadway: Our Town. Off-Broadway: When We Were Young and Unafraid (MTC), Appropriate (Signature), Kin (Playwrights), The Glass Menagerie (Roundabout; Lortel nomination), Crimes of the Heart (Roundabout), All That I Will Ever Be (NYTW), The Ruby Sunrise (The Public), Where We're Born (Rattlestick) and many more. Regional: The Glass Menagerie (Long Wharf/Mark Taper); Crimes of the Heart, Dissonance, Sugar Syndrome (Williamstown); Mistakes Madeleine Made (Yale); Romeo and Juliet (Guthrie); Wit (Pittsburgh Public); Balm in Gilead (Beau Willimon); and many more. TV: "Boardwalk Empire" (recur), "The Good Wife," "Weeds" (recur), "Royal Pains," "Over/Under," "Guiding Light" (recur), "Damages," "Law & Order," "L&O: Criminal Intent," "NCIS," "White Collar," "Cupid," "Army Wives" (recur), "Mercy" (recur). Film: Let's Be Cops, Loitering With Intent, Coach, Little Horses, Hope Springs. Upcoming: The Harrow, M. Night Shyamalan's Sundowning and HBO's Crime.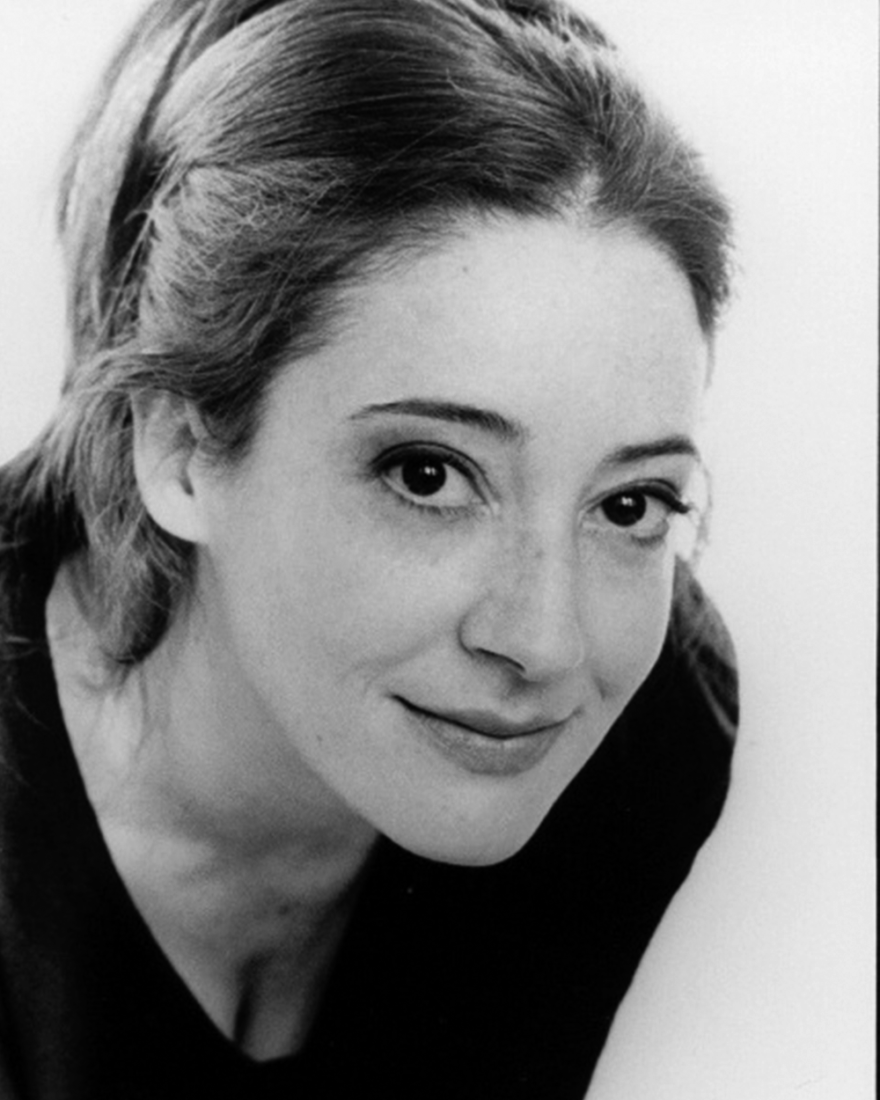 Clea Lewis
Kleopatra Maximovna 'Kiki'
CLEA LEWIS returns to Atlantic where she first appeared in the world premiere of Woody Allen's Writer's Block. She made her Broadway debut in Absurd Person Singular. Off-Broadway credits include Last Easter, An Experiment with an Air Pump, Fuddy Meers and Things You Shouldn't Say Past Midnight. Other theatre includes EST One-Act Festival. Regional: Once in a Lifetime (Williamstown), All in the Timing (Geffen Playhouse), Pterodactyls (South Coast Rep). She memorably starred as Audrey in the long-running ABC sitcom "Ellen." Film: Life of Crime, Motherhood, Confessions of a Shopaholic, Perfect Stranger, The Rich Man's Wife, Diabolique. Other television credits include "Andy Barker P.I.," "The New Adventures of Old Christine," "Flying Blind," "Mad About You," "Friends," "The Tracey Ullman Show" and "The Martin Short Show," among many others. Ms. Lewis was the voice of Nicky on the ABC animated series "Pepper Ann."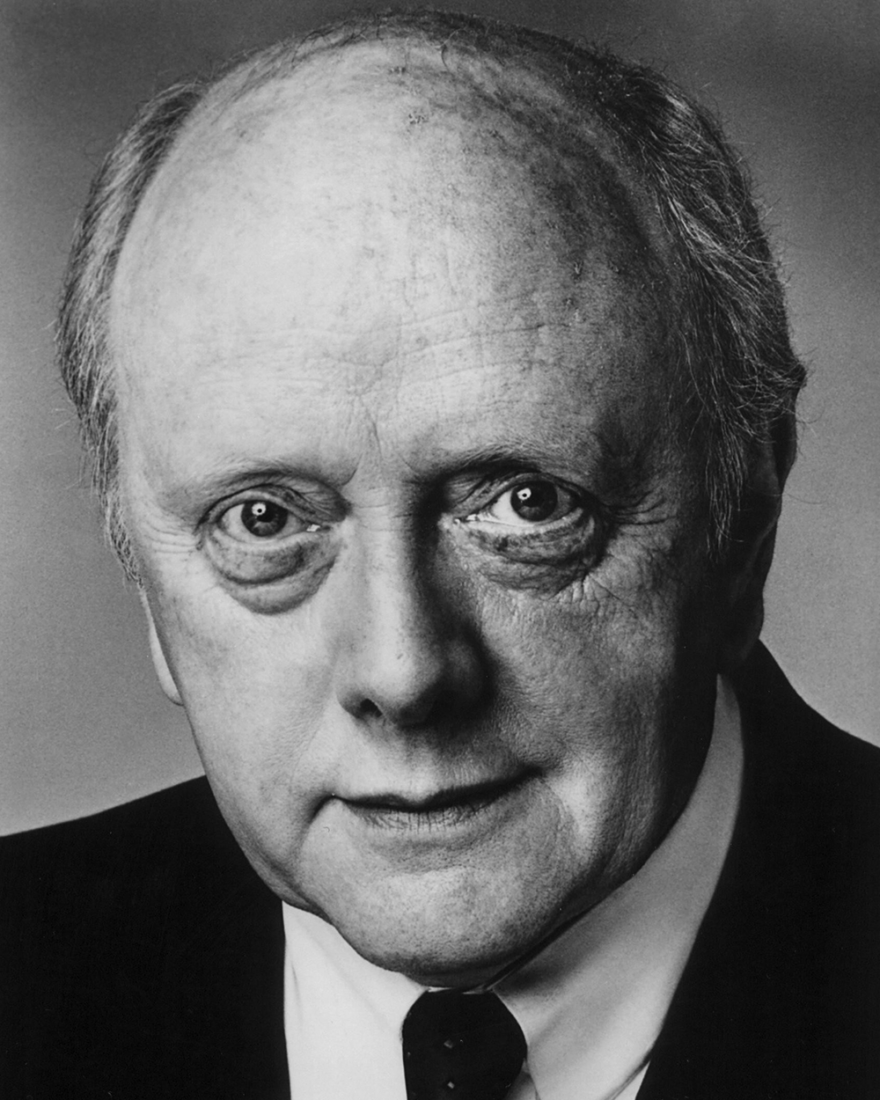 Peter Maloney
Father Yelpidy
PETER MALONEY has appeared in 21 plays at Atlantic, where he is a member. He was recently seen in Port Authority at Irish Repertory Theatre. His performance as Shelley Levene in David Mamet's Glengarry Glen Ross at the La Jolla Playhouse was critically acclaimed, and he was nominated for a Drama Desk Award and received the Richard Seff Award for his work in Outside Mullingar at the Friedman Theatre. Broadway: West Side Story, Judgement at Nuremberg, Hughie, Poor Murderer, Stanley, Carousel, Arcadia, Six Degrees of Separation, Abe Lincoln in Illinois, Dinner at Eight and Our Town (Lincoln Center Theater). Over 50 films including K-Pax, Boiler Room, Requiem for a Dream, The Crucible, JFK, Washington Square, The Thing! TV: "Gotham," Soderbergh's "The Knick," Uncle Red on "Rescue Me." Writer: his memoir Who Does Little But Listen recently published in the Eugene O'Neill Review. His plays Witness and Leash (parts of his Abu Ghraib Triptych) have been published in Best American Short Plays. His adaptation of Machiavelli's Mandragola published by Broadway Play Publishing, Inc, Accident by Faber and Faber. Member: The Actors Studio, Ensemble Studio Theatre, Irish Rep.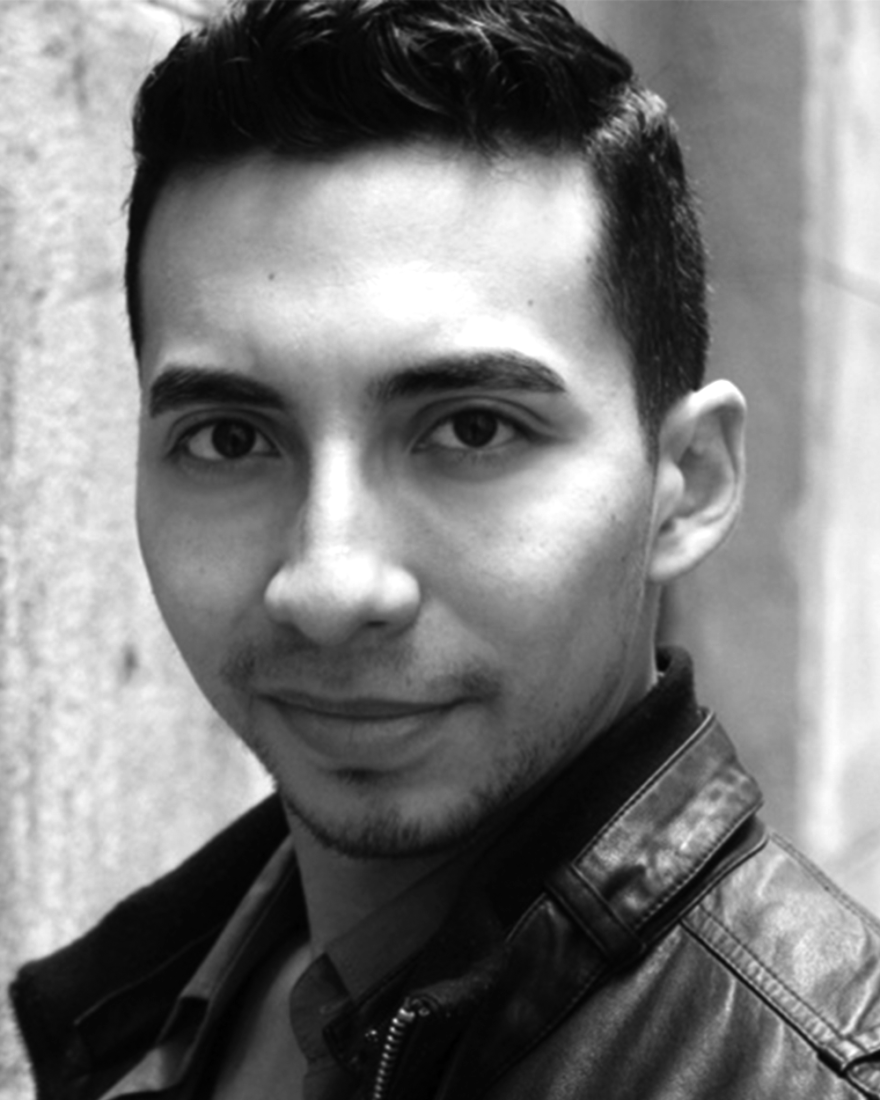 Andrew Mayer
Stepan Vasilievich/ Beggar
ANDREW MAYER is ecstatic to be making his Atlantic Theater debut. He is pleased to be integrating two of his passions, acting and music, on stage once again! Recent theatre: The 12, a new rock musical (Signature Theatre & upcoming Denver Center Theater), Fiddler on the Roof (Barrington Stage & Westchester Broadway Theatre), Los Valientes (Core Ensemble), Fallujah (TPAC-NYC & Kennedy Center), In the Jungle of Cities (Huntington Theatre Studio 210), Marina (NYMF). Recent film: Swing Blues (Culpepper & Williams Prod), III.1 Romeo's Turn (Lost Light Prod). As a musician, Andrew is a singer and electric violinist in of one of the top wedding bands in NYC, the Michael Hart Band. Additionally, he is a trained stage combat professional. Training: Boston University School of Theatre (B.F.A., Acting), Manhattan School of Music (Violin, Voice, Piano), LAMDA (Classical Acting, Stage Combat). Love to "the parentals" cheering section and to the LTA agent crew! AEA/SAG-AFTRA. www.andrewCmayer.com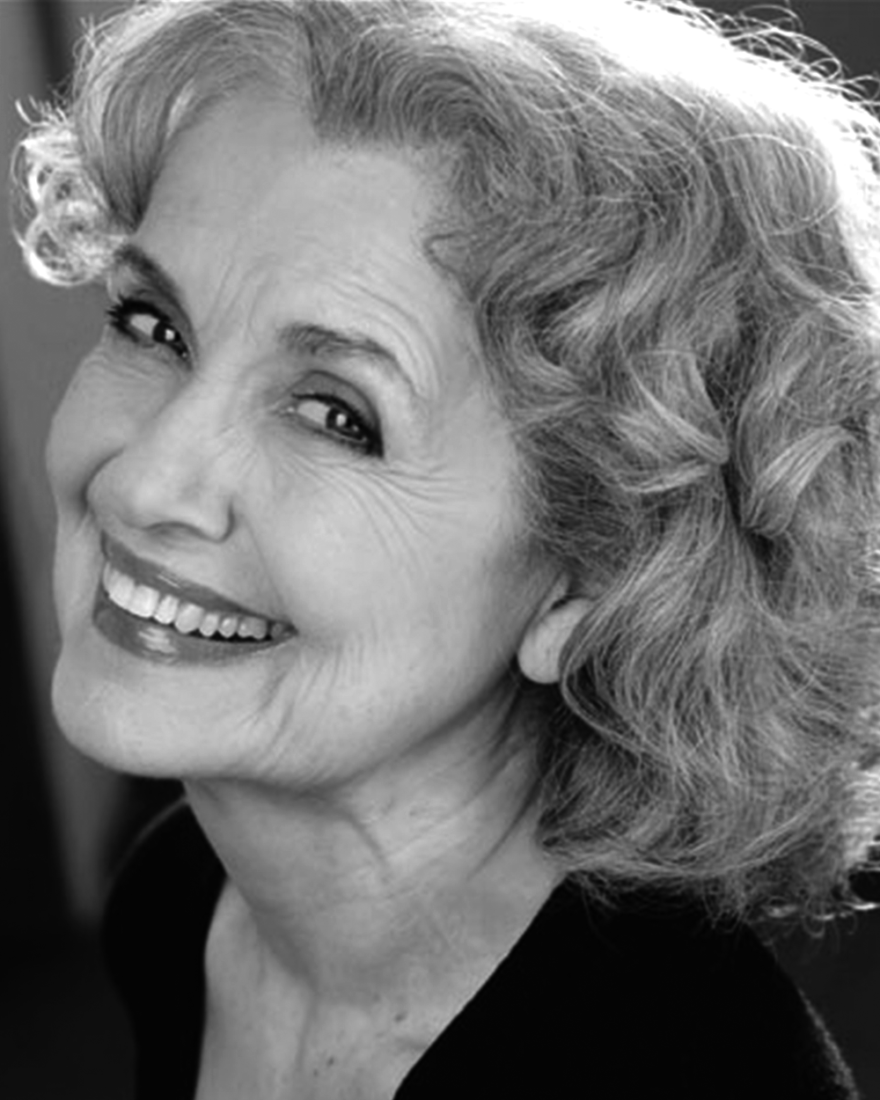 Mary Beth Peil
Serafima Ilyinichna
MARY BETH PEIL is an Atlantic Theater Company Member and returns to Atlantic following her appearances in The Threepenny Opera, Harper Regan, The Room, Frame 312 and Missing Persons, for which she received an Obie Award. Broadway: Follies, Women on the Verge of a Nervous Breakdown, Sunday in the Park with George, Nine (Outer Critics Circle nomination), The King and I opposite Yul Brynner (Tony Award nomination). Off-Broadway: Domesticated (LCT), The Morini Strad (Primary Stages), Hedda Gabler (NYTW), First Lady Suite (Transport Group), As Thousands Cheer (Drama Dept.), A Cheever Evening (Obie, Playwrights Horizons), Sylvia (MTC), Finding the Sun (Signature), Naked Truth (Obie Award, WPA). Regional: His Girl Friday (La Jolla), 33 Variations (Helen Hayes nomination, Arena Stage), M. Proust (Jefferson nomination, About Face), The Cocktail Hour (Long Wharf), Things You Least Expect (George Street), Madagascar, Wit (Adirondack), Sweeney Todd (Kennedy Center), Hay Fever (Yale Rep). Film: Mirrors, Flags of Our Fathers, The Stepford Wives 2, The Odd Couple 2. Television: "The Good Wife," "Dawson's Creek," "Fringe," "Law & Order: SVU," "Law & Order," "The Reagans." YCA Alum.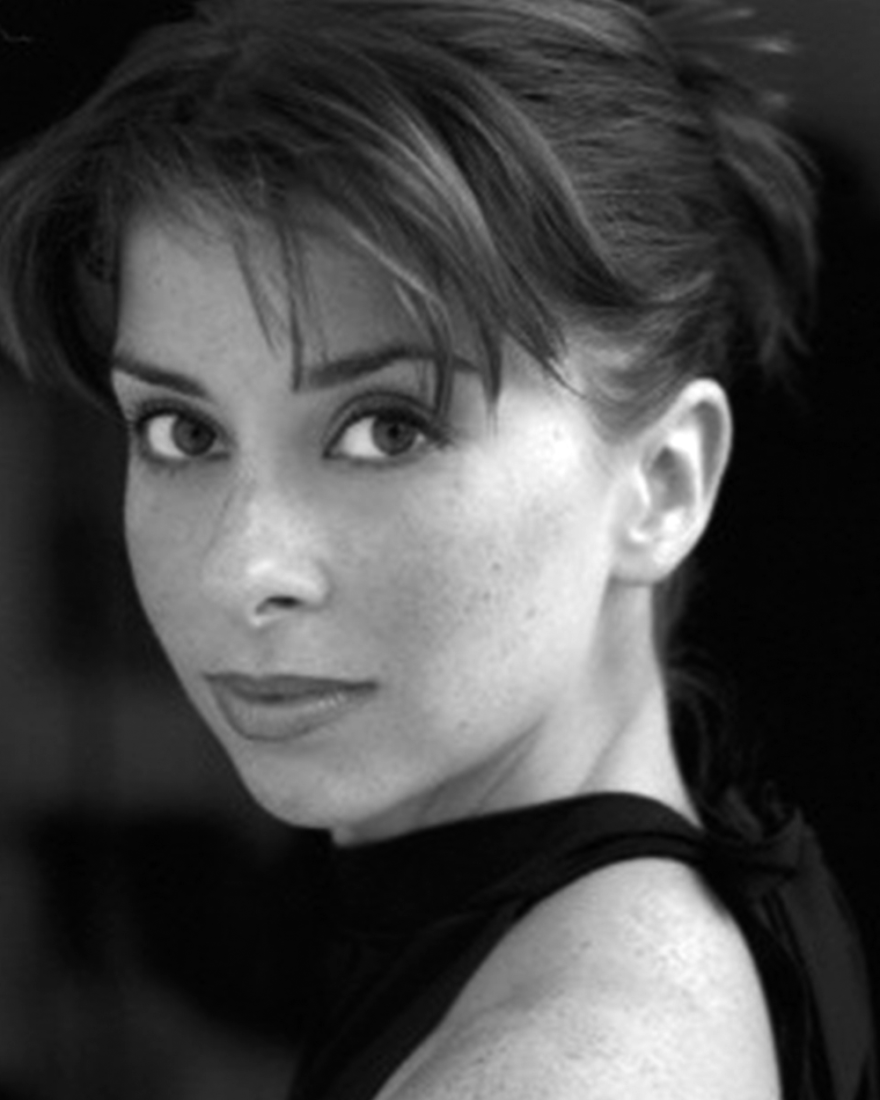 Jeanine Serralles
Maria Lukianovna 'Masha'
JEANINE SERRALLES returns to Atlantic after starring in Rolin Jones' world premiere production of The Jammer. Off-Broadway: The Muscles in Our Toes (LAByrinth Theater), Paris Commune (BAM), The Maids (Red Bull Theater), Maple and Vine (Playwrights Horizons), Stunning (Lincoln Center LCT3), The Glass Cage (Mint Theater), The Misanthrope (New York Theatre Workshop, Drama League nomination), The Black Eyed (New York Theatre Workshop, Drama League nomination); Hold Please (Working Theater, Drama Desk nomination Featured Actress); Phoebe in Winter, Vendetta Chrome (Clubbed Thumb). Regional: Uncle Vanya (Weston Playhouse); These Paper Bullets (Yale Rep, Connecticut Critics Circle nomination); Tartuffe (Westport Country Playhouse, Connecticut Critics Circle Award Featured Actress). Film & TV: Inside Llewyn Davis, "The Abolitionists," No Pay. Nudity, Two Lovers, Across the Universe, "Sex and the City," "Person of Interest," "The Good Wife." M.F.A.: Yale School of Drama.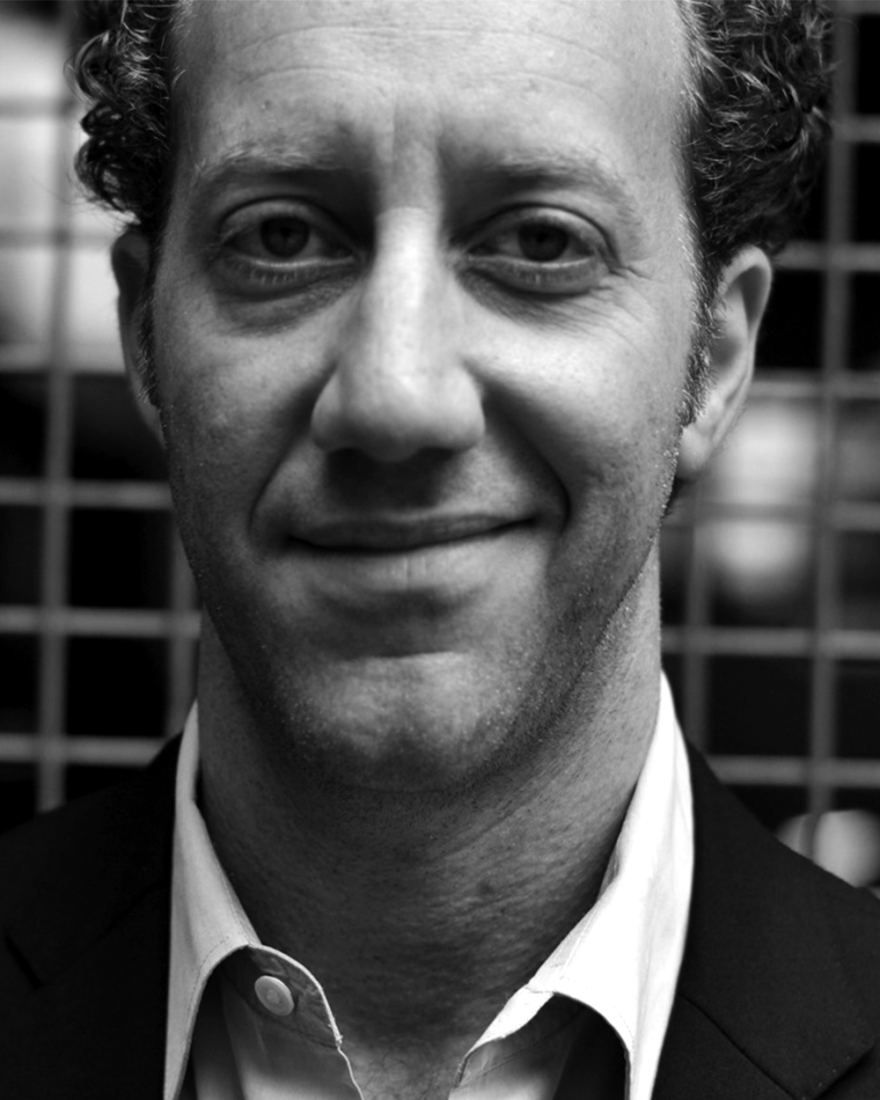 Joey Slotnick
Semyon Semyonovich Podeskalnikov
JOEY SLOTNICK is an ensemble member of Chicago's Tony Award-winning Lookingglass Theatre Company where he has performed in many productions including Our Town, Wants & Needs, Great Men of Science Nos. 21 & 22 and Mary Zimmerman's Arabian Nights. Joey recently starred in Chapter Two directed by Marsha Mason at the Bucks County Playhouse. He made his Broadway debut in The Big Knife with Bobby Cannavale,-spring 2013, for Roundabout Theatre Company. He also performed at Williamstown Theatre Festival in Animal Crackers in the Groucho Marx role of Captain Spaulding, summer 2013. Joey has also originated roles at Goodman, Next and Steppenwolf theatres in Chicago. In New York, he's starred in three world premiere plays by Ethan Coen, all at Atlantic and directed by Neil Pepe. Other New York credits include Nicky Silver's The Altruists (Vineyard), The New York Idea directed by Mark Brokaw (Atlantic) and Romance (Bay Street). He is probably most recognized for his series regular roles on "Boston Public" (Fox) and "The Single Guy" (NBC). Joey had a recurring role on the FX series "Nip/Tuck," where he played plastic surgeon Merrill Bobolit. He has guest starred on numerous television shows including "Unforgettable," "Growing Up Fisher," "Psych," "Boston Legal," "Law & Order: SVU," "The Office," "Medium," "Curb Your Enthusiasm" and "Entourage." In the film "Pirates of Silicon Valley" (TNT) Joey played computer industry pioneer Steve Wozniak. His most recent features credits include Tom McCarthy's The Cobbler and The Secret Life of Walter Mitty. Additional work in film includes Too Big to Fail, Brief Interviews with Hideous Men, Elevator, Hollow Man, Tuna, Blast From the Past, Dinner & Driving, Judas Kiss, Twister and A League of Their Own.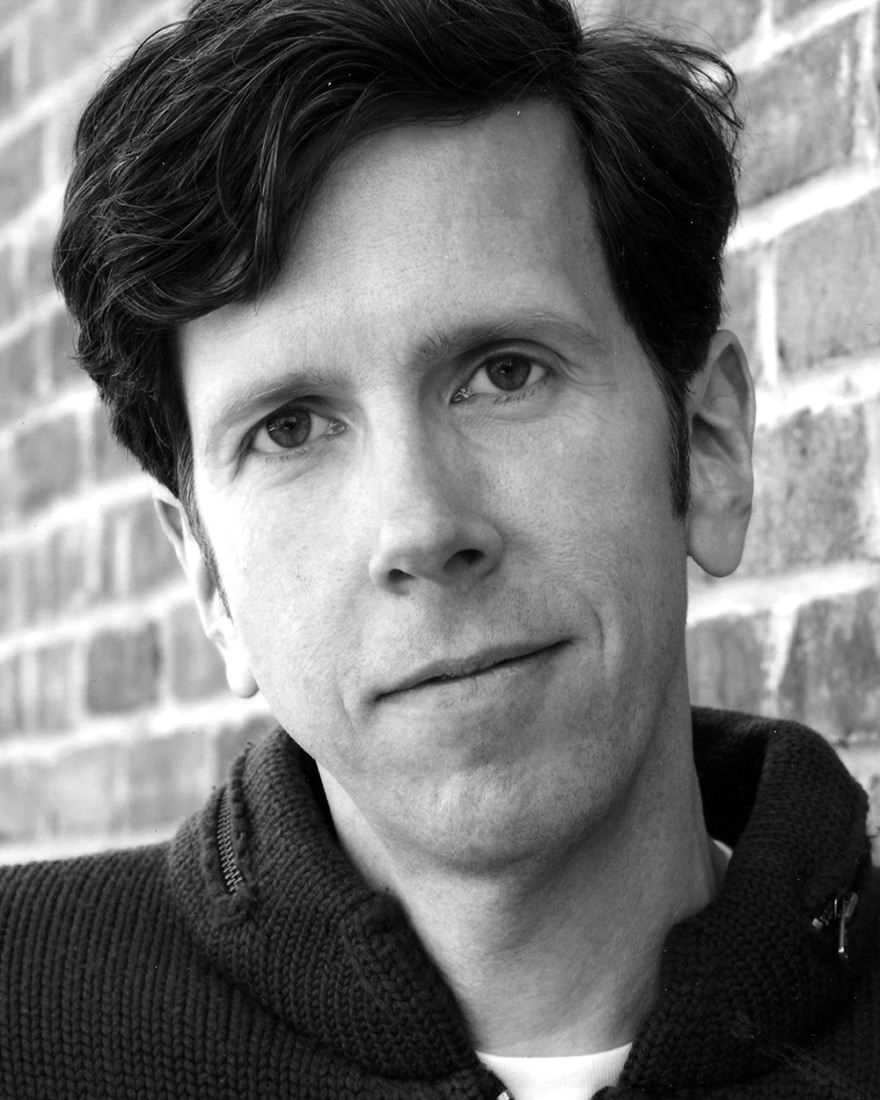 Robert Stanton
Aristarkh Dominikovich Grand-Skubik
ROBERT STANTON. Atlantic: The Bald Soprano. Broadway includes A Free Man of Color, Mary Stuart and The Coast of Utopia. Two dozen Off-Broadway shows include Love Child, written with Daniel Jenkins; the premieres of David Ives' All in the Timing (Obie and Clarence Derwent awards) and plays by Caryl Churchill, A.R. Gurney, David Lindsay-Abaire and Keith Reddin. Recent credits include Arnolphe in The School for Wives directed by Mark Wing-Davey (Two River Theater), Eugène Ionesco's The Killer translated by Michael Feingold and directed by Darko Tresnjak (Theatre for a New Audience), Doug McGrath's Checkers directed by Terry Kinney (Vineyard Theatre), Charles Marsden in Eugene O'Neill's Strange Interlude direct-ed by Michael Kahn (Shakespeare Theatre), Boyet and Dull in Love's Labour's Lost directed by Karin Coonrod (The Public), Karlheinz Stockhausen in Alarm Will Sound's 1969 (Carnegie Hall), "Orange Is the New Black," "Elementary," "The Good Wife" and Rupert Goold's film True Story.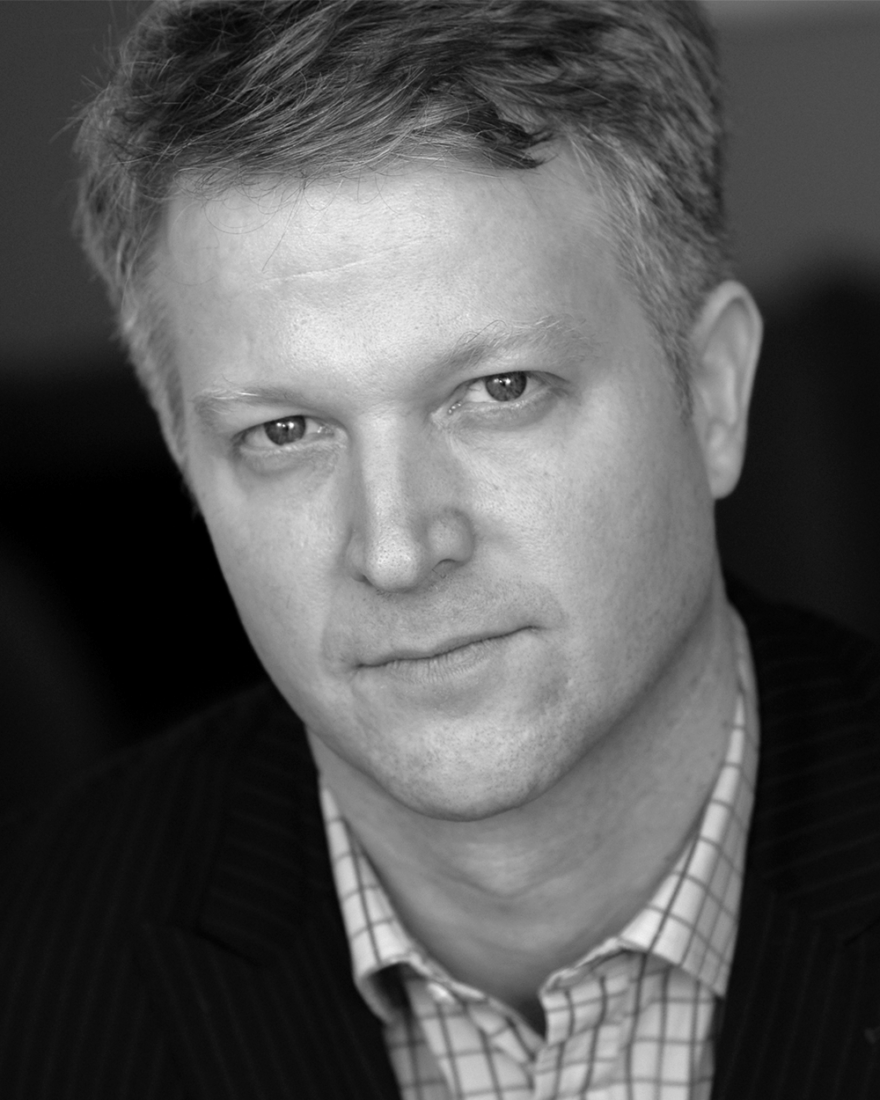 CJ Wilson
Alexander Petrovich Kalabushkin
CJ WILSON. Atlantic Theater Company: Our New Girl, Offices and The Voysey Inheritance. Broadway: Bronx Bombers, The Big Knife, Glengarry Glen Ross, A Steady Rain, Festen, Henry IV, Long Day's Journey into Night and Gore Vidal's The Best Man. Off-Broadway: Bronx Bombers, Happy Now? (Lucille Lortel nom., Primary Stages); Medieval Play, The Lady from Dubuque (Signature); All-American (LCT3); Race (CSC); Home of the Brave (Jewish Rep); Stop Kiss and The Merry Wives of Windsor (The Public). Regional: Shakespeare Theatre, Old Globe, Berkshire Theatre Group, Williamstown Theatre Festival, Fulton Opera House, Wilma, A.C.T. Seattle, McCarter, Chautauqua, The Acting Company. Film: The Magic of Belle Isle. Upcoming: Demolition, The Intern. Television: "The Sound of Music Live!," "The Following," "The Good Wife," "The Americans," "Blue Bloods," "Pan Am," "Onion Sportsdome," "Brotherhood," "Without a Trace," "Law & Order," "Law & Order: SVU," "Law & Order: Criminal Intent," "Third Watch," "Ed," "Amsterdam." Fox Fellow.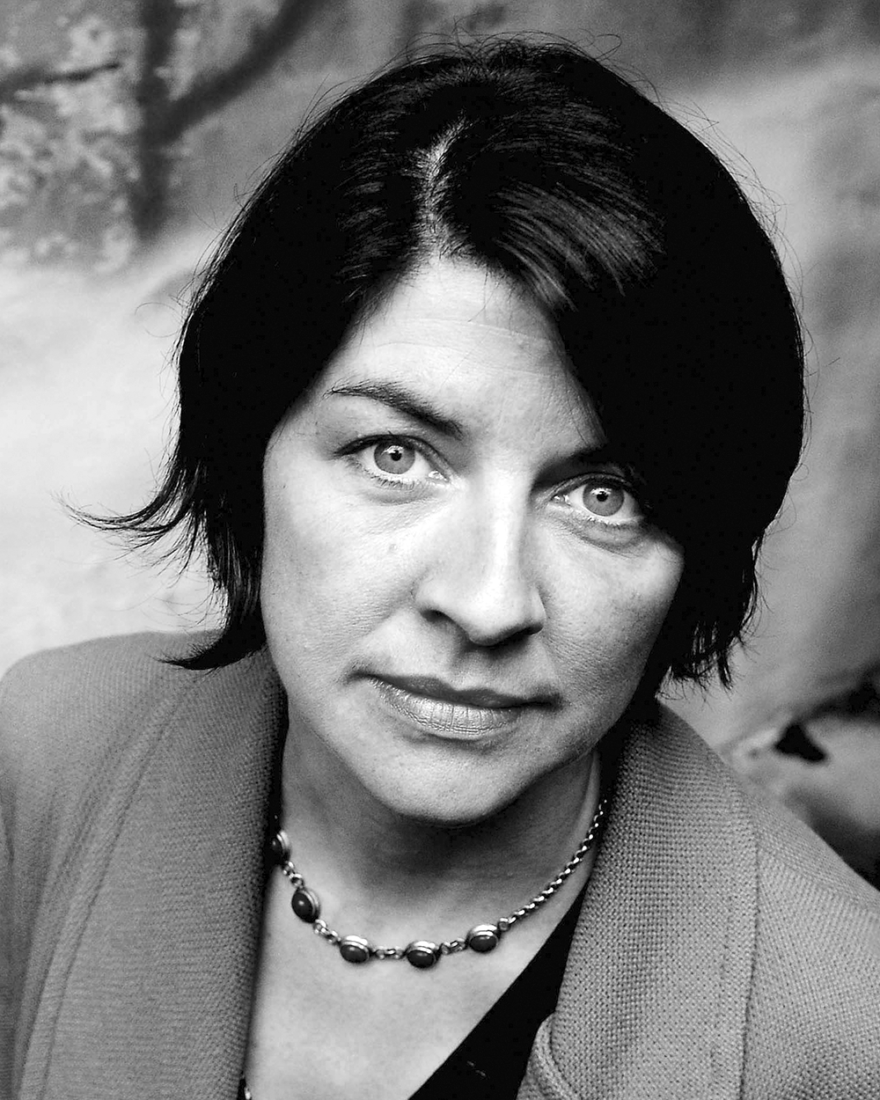 Moira Buffini
Adaptation
MOIRA BUFFINI. Plays include Handbagged for the Tricycle Theatre; West End transfer and Olivier Award Winner for Best Off West End play. Welcome To Thebes and Dinner (Olivier Award nomination Best Comedy) for the National Theatre, Dying For It (adapted from Nicolai Erdman's The Suicide) and Marianne Dreams (adapted from Catherine Storr's book) for the Almeida, A Vampire Story for NT Connections, Loveplay for the RSC, Silence for Birmingham Rep (Susan Smith Blackburn Prize), Gabriel for Soho Theatre (LWT Plays On Stage Award and the Meyer Whitworth Award) as well as Atlantic Theater Company Off Broadway, Blavatsky's Tower for the Machine Room and Jordan with Anna Reynolds for The Gate (Writers Guild Award for best fringe play). Screenplays include Tamara Drewe directed by Stephen Frears, Jane Eyre directed by Cary Fukanaga and Byzantium, adapted from her play A Vampire Story, directed by Neil Jordan. Next up is Sutton Hoo, directed by Susanne Bier starring Cate Blanchett, filming Autumn 2014. Moira recently directed her first short film, Father.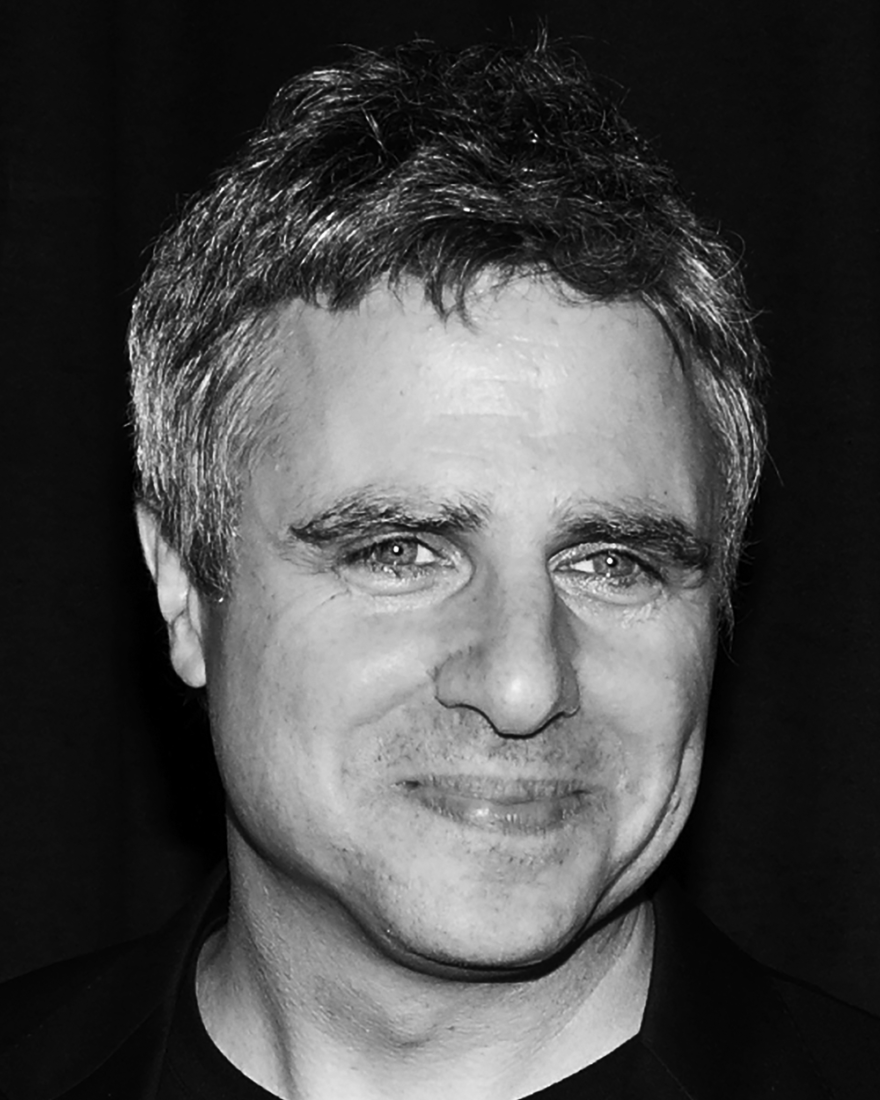 Neil Pepe
Director
NEIL PEPE recently staged the acclaimed world premiere production of John Guare's 3 Kinds of Exile at Atlantic and the Broadway production of the new musical Hands on a Hardbody. Other Broadway credits include the acclaimed revival of Speed-the-Plow and David Mamet's A Life in the Theatre. Off-Broadway: Jez Butterworth's Parlour Song, Mojo and The Night Heron; Ethan Coen's Happy Hour, Offices and Almost an Evening; Harold Pinter's Celebration and The Room; Adam Rapp's Dreams of Flying, Dreams of Falling;Joe Penhall's Blue/Orange; Hilary Bell's Wolf Lullaby; David Pittu's What's That Smell?; Howard Korder's Sea of Tranquility (all at Atlantic); David Mamet's American Buffalo (Donmar Warehouse, Atlantic); Romance, Keep Your Pantheon/School (Center Theatre Group, Atlantic); Zinnie Harris' Further than the Furthest Thing (Manhattan Theater Club); Jessica Goldberg's Refuge (Playwrights Horizons); Tom Donaghy's The Beginning of August (South Coast Repertory, Atlantic). Frank Gilroy's The Subject Was Roses with Martin Sheen (CTG). Also, Eric Bogosian's Red Angel (Williamstown Theater Festival). Since 1992, Neil has been the artistic director of the award-winning Off-Broadway company, Atlantic Theater Company. Walt Spangler
Scenic Designer
WALT SPANGLER has designed over a dozen productions for Atlantic Theater Company including the highly acclaimed world premiere of Stephen Adly Guirgis's Between Riverside and Crazy. Recent/Upcoming projects include: Tuck Everlasting The Musical directed by Casey Nicholaw, A Room With A View, directed by David Armstrong; Hamlet directed by Austin Pendleton; The Jacksonian directed by Robert Falls and The Herd directed by Frank Galati. Website: waltspangler.com Moria Clinton
Co-Costume Designer
MORIA CLINTON. Sense and Sensibility (Dallas Theatre Center), Baby No More Times (The Knitting Factory) RECENT SET AND COSTUME: In The Next Room (The Zach), Bully Games (Syracuse Stage), Bureau of Missing Persons (4th St. Theatre). RECENT SELECTED COSTUME: NEW YORK: Pericles (The Public Theatre), Red-Handed Otter, Crane Story (Playwrights Realm) We Play for the Gods(Women's Project), Awake and Sing (NAATCO), La Finta Giardiniera, Down In The Valley (The Juilliard School), Notes From Underground (TFANA, La Jolla Playhouse, Yale Repertory) REGIONAL: Two Gentlemen of Verona (Oregon Shakespeare Festival), In The Next Room (The Jungle Theatre), Macbeth, Hamlet Redux (Asolo Repertory), Crashing the Party (Mixed Blood Theatre), Brundibar (Palm Beach Opera), BROADWAY ASSOCIATE: Of Mice and Men, House of Blue Leaves, Driving Miss Daisy, Million Dollar Quartet, Present Laughter. Moria was named in 2012 LIVE DESIGN Magazine as "A Young Designer to Watch." She recently awarded Austin Critics Table Award for Best Set Design for 2014. She is a graduate of The Yale School of Drama. Suttirat Larlarb
Co-Costume Designer
SUTTIRAT LARLARB has been designing for film and theater internationally for the past 2 decades. Frequent collaborator with Danny Boyle on projects for film, television and theater including the London 2012 Olympic Opening Ceremony (Emmy Award, Production Design), Slumdog Millionaire (Costume Designers' Guild Award)), 127 Hours (Costume & Production Designer, Art Directors Guild Award Nomination), Trance, Sunshine and Frankenstein at London's National Theatre. Other film: The Walk directed by Robert Zemeckis, 3 films for directors Shari Springer-Berman & Bob Pulcini: 10,000 Saints, The Extra Man and Cinema Verite (Emmy Nomination), Anton Corbijn's The American, and Philippe Farladeau's The Good Lie. Recent theater: Of Mice and Men (Broadway), Broadway-bound Finding Neverland for the American Repertory Theater, The Killer at Theatre for a New Audience, Selma '65 at LaMama. Suttirat has an MFA from the Yale School of Drama, and is currently a professor at Carnegie Mellon. David Weiner
Lighting Designer
DAVID WEINER. Atlantic: Our New Girl, Through a Glass Darkly (Lortel Award), Offices, Celebration/The Room, and Sea of Tranquility. Broadway: Romeo & Juliet, Dead Accounts, Grace, Godspell, The Normal Heart, Reasons To Be Pretty, Butley, Dinner At Eight (Lincoln Center Theater), Betrayal (The Roundabout Theater Company), The Real Thing. Off Broadway: MCC, MTC, Second Stage, Playwrights Horizons, The Public, NY Theater Workshop, Theater for a New Audience, Vineyard, Atlantic. Regional: The Old Globe, Steppenwolf, Center Theatre Group, Oregon Shakespeare Festival, South Coast Repertory, The Guthrie, La Jolla Playhouse, The Alley, McCarter, Huntington, ART, Kansas City Rep, Williamstown, Berkeley Rep. Awards: 2011 Drama Desk nomination (Small Fire), 2005 Lucille Lortel Award (Rodney's Wife). www.DavidWeinerDesign.com Ben Truppin-Brown
Sound Design
BEN TRUPPIN-BROWN. New York: Horse Girls (The Cell), That Poor Dream (The Assembly), A Free Man of Color (NYU Graduate Acting), Blackbird (Schmucks Theatre Company), Blood Play (The Debate Society), The Marriage of Figaro (Atlantic Acting School). Regional: Williamstown Theatre Festival, Kitchen Theater Company. London: The Circus Space. Josh Schmidt
Composer
JOSH SCHMIDT. Atlantic: 3 Kinds of Exile. BROADWAY: House of Blue Leaves, Brighton Beach Memoirs. OFF-BROADWAY: Minister's Wife, When the Rain Stops Falling (Lincoln Center), ADD1NG MACH1N3 (Minetta Lane), Whida Peru (59E59); Dinner With Friends(Roundabout) Model Apartment (Primary Stages), Water By The Spoonful(Second Stage), Fifty Words (MCC Theater). Crime and Punishment (59E59), many others. REGIONAL: Over 100 productions at venues across the country. COMMISSIONS: Metropolitan Opera, Lincoln Center Theater, Playwrights Horizons, Signature (VA). RECORDINGS: ADD1NG MACH1N3, Minister's Wife, both released on PS Classics and available on ITunes, Amazon, etc. ASSOCIATE ARTIST: Alley Theatre in Houston, Writers Theatre in Glencoe. TEACHING: Lectures at Harvard, Suffolk, Mississippi-Oxford, Illinois-Urbana/Champaign, Wisconsin-Madison, Wisconsin-Milwaukee. MEMBER: ASCAP. AWARDS/RECOGNITION: Lortel, Outer Critics, Jeff, ASCAP, NEA/TCG, Prague Quadrennial 2007, Sundance Theatre Lab UCross 2012. J. David Brimmer
Fight Director
J. DAVID BRIMMER. Fight Master, SAFD. Broadway: Grace, An Enemy of the People, Hands on a Hardbody, The Big Knife, Wit, Born Yesterday, A Life in the Theatre, Speed-the-Plow, Come Back, Little Sheba, Spring Awakening, The Lieutenant of Inishmore, NY premieres: An Octoroon, Mr. Burns, Blasted, The Whipping Man, Bethany, We are Proud to Present, Harper Regan, Hit the Wall, Ages of the Moon, The American Pilot, Blackbird, Bug, Killer Joe), worked at some wonderful venues: The Public Theater, Metropolitan Opera, MTC, Atlantic, LCT3, The Women's Project, Soho Rep, MCC, Signature Theatre, TFANA, Roundabout, Dallas Theater Center, Hartford Stage, NSMT, A.R.T., Baltimore Centerstage, Yale Rep, The Guthrie, and with some great folks: David Mamet, Sam Shepard, Ethan Coen, Martin McDonagh, Tracy Letts, Kenneth Lonergan, Ken Russell, Franco Zeffirelli. "Walk cheerfully over the world, answering that of God in everyone." —G. Fox. Nikolai Erdman
Playwright
NIKOLAI ERDMAN (1900-1970) was a Soviet playwright and screenwriter primarily remembered for his work with the director Vsevolod Meyerhold in the 1920's. His plays, notably The Suicide (1928) form a literary link between the satirical work of the great Russian writer Nikolai Gogol, and the post-WWII sensibility of the Theatre of the Absurd. Erdman's masterpiece had a tortuous production history. Meyerhold's attempts to stage the play were thwarted by Soviet authorities. The Vakhtangov Theatre also failed to overcome censorship difficulties. At last Konstantin Stanislavsky sent a letter to Joseph Stalin, in which he compared Erdman to Gogol and cited Maxim Gorky's enthusiasm for the play. The permission to stage the play was granted, only to be revoked on the very eve of the premiere. Erdman was arrested in 1933 on political grounds, exiled to Siberia, and spent the rest of his years outside theatrical circles, writing slight screenplays for children's films. It was not until 1990, twenty years after Erdman's death, that The Suicide was finally produced in Moscow at Yuri Lyubimov's famed Taganka Theatr Kyle Gates
Production Stage Manager
KYLE GATES. Atlantic Theater Company: What Rhymes with America, 10×25, and Offices. B'way/Tour: The Country Girl (Jacobs), The Seafarer (Booth), Shining City (Biltmore), Brooklyn (1st National); Off-B'way: Fly by Night, Mr. Burns: A Post electric Play, Assistance, Milk Like Sugar, Go Back To Where You Are, A Small Fire, Clybourne Park, THIS (Playwrights Horizons), Appropriate, The Mound Builders (Signature), Choir Boy, That Face, Humor Abuse, Back Back Back, Regrets Only (MTC), Harrison, TX (Primary Stages), The Bad Guys (Second Stage Uptown), Tigers Be Still (Roundabout), The Flying Machine's Frankenstein (Soho Rep), & others. Kyle lives in Brooklyn with his wonderful wife Gudbjorg. Thank you Heather and Alec. Heather Englander
Assistant Stage Manager
HEATHER ENGLANDER. Broadway: IF/THEN. Off Broadway/Regional: Amazing Grace (Bank of America Theater, Chicago), Much Ado About Nothing (NYSF/The Public), IF/THEN (The National Theater, DC), FEAST (Under The Radar '14), Far From Heaven (Playwrights Horizons), Killers And Other Family (Rattlestick Playwrights Theater), Talley's Folly (Roundabout at the Laura Pels), GIANT, Into The Woods, Love's Labor's Lost (NYSF/The Public), The Bad Guys by Alena Smith (Second Stage Uptown). Education: Barnard College. e2.
Reviews
★★★★
Time out new york
"Top-drawer comic talent!"
new york magazine
"One of the strongest ensembles I've seen in ages! Buffini's sleek and tenderhearted adaptation finds big, bitter laughs! Pepe's giddy production mixes gallows yuks with zany turns! Will you die laughing? It is very possible!"
time out new york
Community
study guide
Atlantic's study guides take educators and their students deeper into the story. Each guide provides a variety of discussion starters, activities, and a relevant contextual basis to immerse students in the world of the play before attending the show.
Photos by Ahron R. Foster