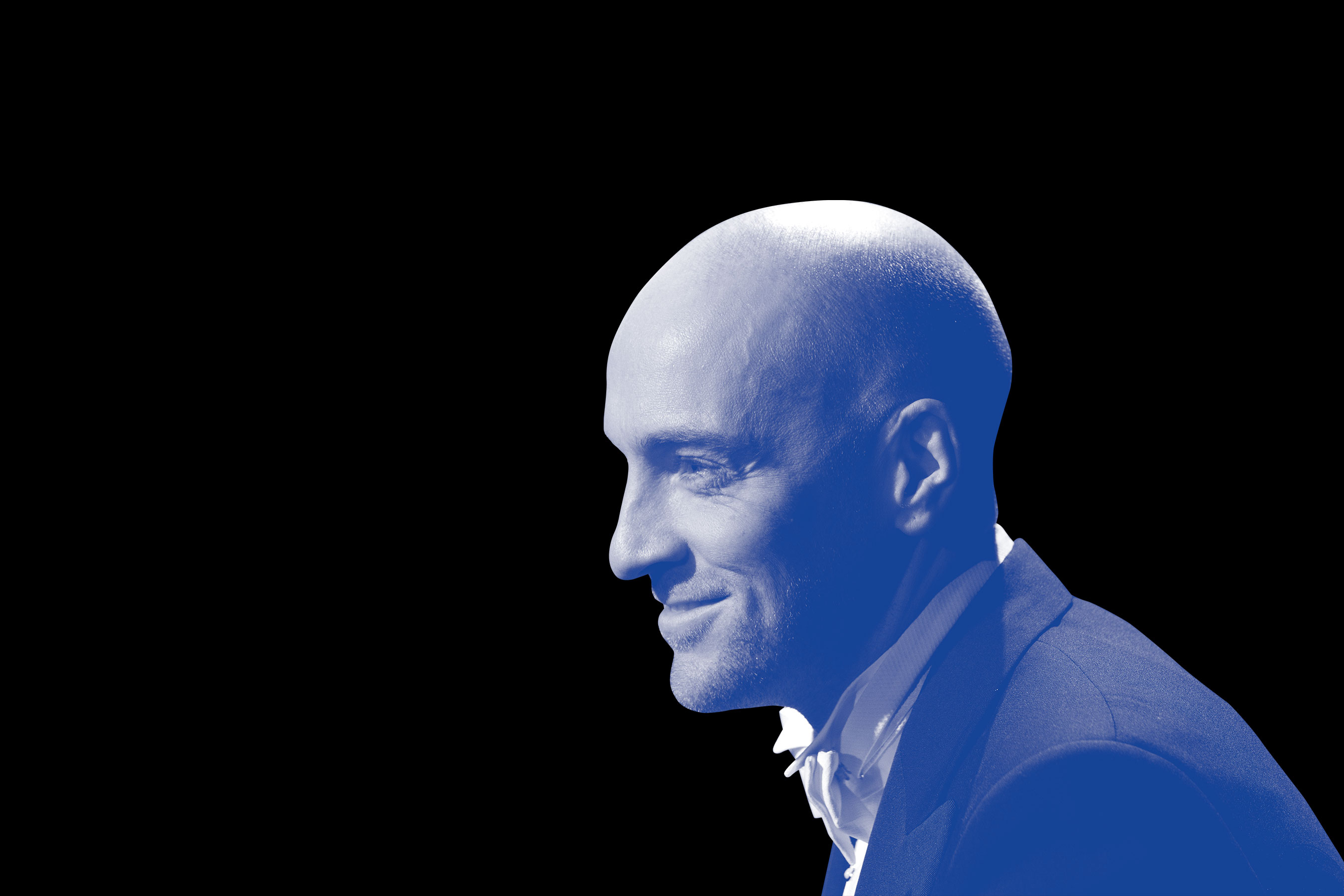 Derren Brown: Secret
Written by ANDY NYMAN,
DERREN BROWN & ANDREW O'CONNOR
Directed by ANDREW O'CONNOR
& ANDY NYMAN
Linda Gross Theater
April 21 – June 25, 2017
Be part of the startling world of mind-reading, suggestion and psychological illusion at the hands of UK phenomenon, Derren Brown.
More Info
This spellbinding theatrical experience challenges us – in the most jaw-dropping way – to take a closer look at the stories and beliefs that guide our lives. In the UK, Derren Brown's critically acclaimed shows have played sold out runs in the West End and been awarded two Olivier Awards.
Accolades
Drama Desk award | Unique Theatrical Experience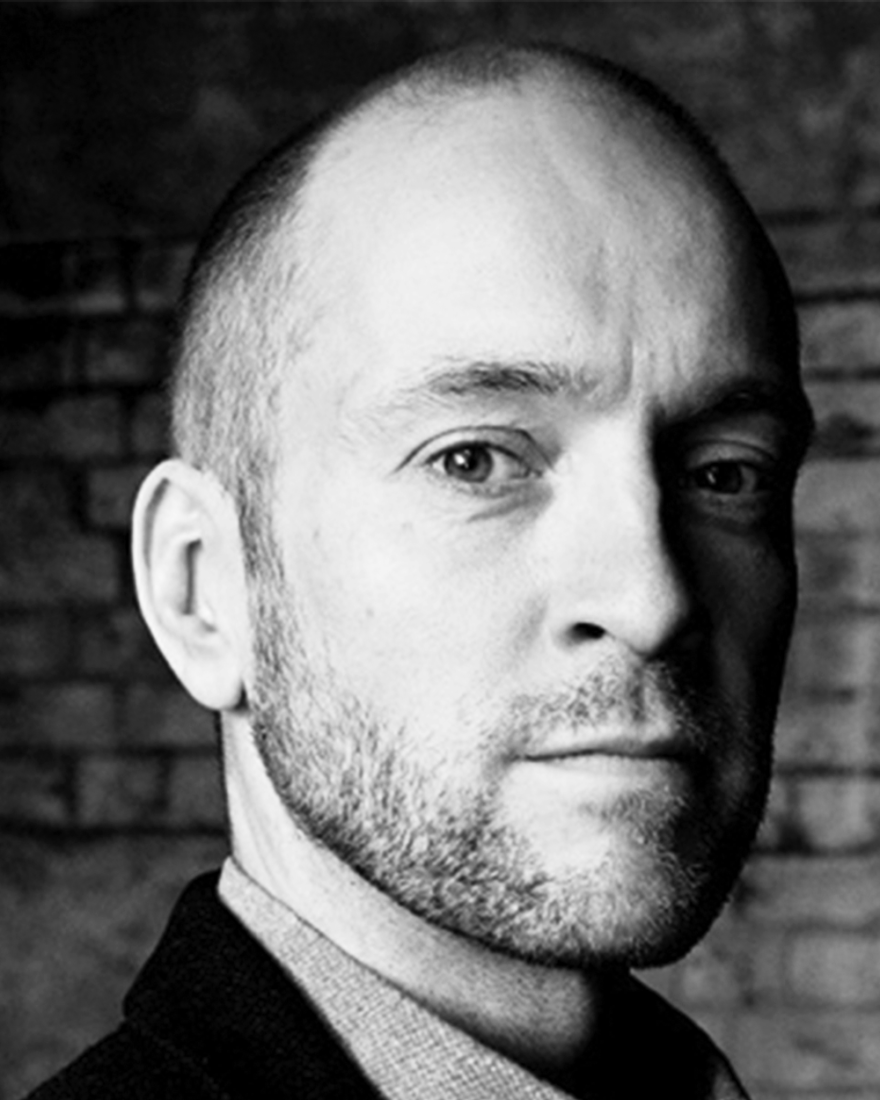 Derren Brown
Performer, Writer
DERREN BROWN. After abandoning a career in law to develop his skills at psychological magic, his big break came in 1999 when he was asked by Channel 4 to create the television show "Derren Brown: Mind Control," which was an immediate success when it aired in December 2000. Since then, on stage and television, he has exhilarated audiences world-wide with his unique brand of mind control, suggestion, showmanship and illusion. Having redefined the genre of magic, Derren has become synonymous with the art of psychological manipulation and his television shows have become must-see events, for which he has gained a reputation as a performer prepared to constantly challenge and break down boundaries. He has garnered rave reviews and coveted awards, including the 2012 BAFTA for Best Entertainment for "Derren Brown: The Experiments." His legendary specials include "Russian Roulette," "Seance," "The Heist," "Hero at 30,000 Feet," "How to Predict the Lottery" and "Apocalypse." He has convinced a man to assassinate Stephen Fry and stuck viewers to their sofas through their television sets. Recently in "Pushed To The Edge," he revealed the psychological secrets of obedience and social compliance with extraordinary results, once again creating passionate debate within the media and dividing opinion up and down the country. His live shows have won him two prestigious Olivier Awards for Something Wicked This Way Comes (2006) and Svengali (2012), and numerous nominations. He has played to sold-out houses across the country every year since 2003. His two most recent shows, Infamous, (2013, 2014) and Miracle (2015, 2016) have toured to great success and critical acclaim. He has also received praise for his best-selling books, Derren Brown: Tricks of the Mind and Derren Brown: Confessions of a Conjuror, which have sold over 700,000 copies worldwide. His third book, Happy, made the Top 10 Best Sellers list and further cemented his reputation as a highly distinctive writer. Derren also enjoys considerable success as an artist. His book Portraits offers a collection of his painted caricatures of famous faces. Since then he has moved into highly accomplished 'straight' portraits and street photography and been exhibited at the Rebecca Hossack Gallery in London. www.derrenbrown.co.uk. @derrenbrown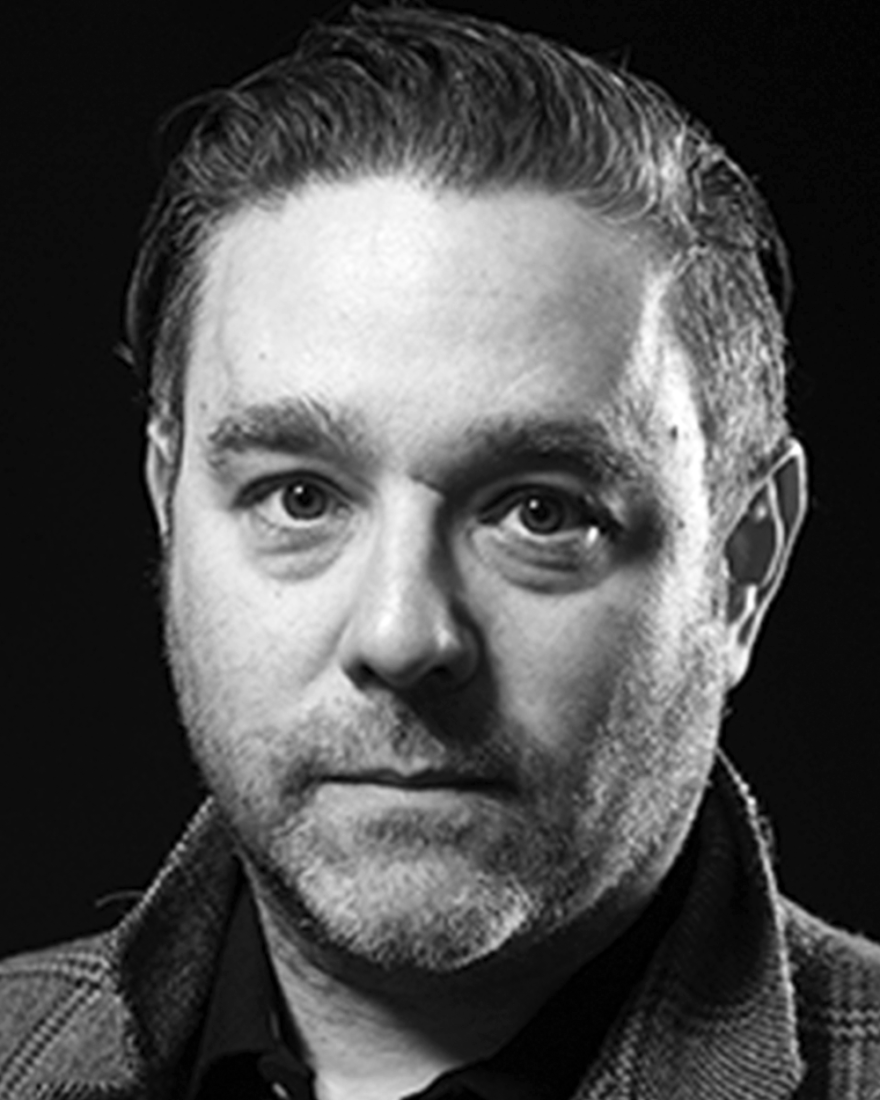 Andy Nyman
Co-writer, Co-director
ANDY NYMAN is an award-winning actor, director and writer who has earned acclaim from both critics and audiences for his theatre, film and television work. He has collaborated with Derren for over 15 years, having co-written much of Derren's television and theatre work. Andy also co-wrote and directed most of Derren's theatre shows including Something Wicked This Way Comes, which won the Best Entertainment Olivier Award. As an actor, his most recent stage work includes Martin McDonagh's Hangmen in London's West End and Jamie Lloyd's revival of Stephen Sondheim's Assassins at the Menier Chocolate Factory. On television he was most recently seen playing Winston Churchill in the BBC drama "Peaky Blinders" and starred in the BBC drama "The Eichmann Show." His many film credits include The Brother's Bloom and the hugely popular Death at a Funeral. This year he will be seen in cinemas in the new Liam Neeson thriller The Commuter. Andy has also just co-written and co-directed Ghost Stories, the film version of the hit play written by Andy and Jeremy Dyson, starring Andy and Martin Freeman that will be in cinemas in 2018.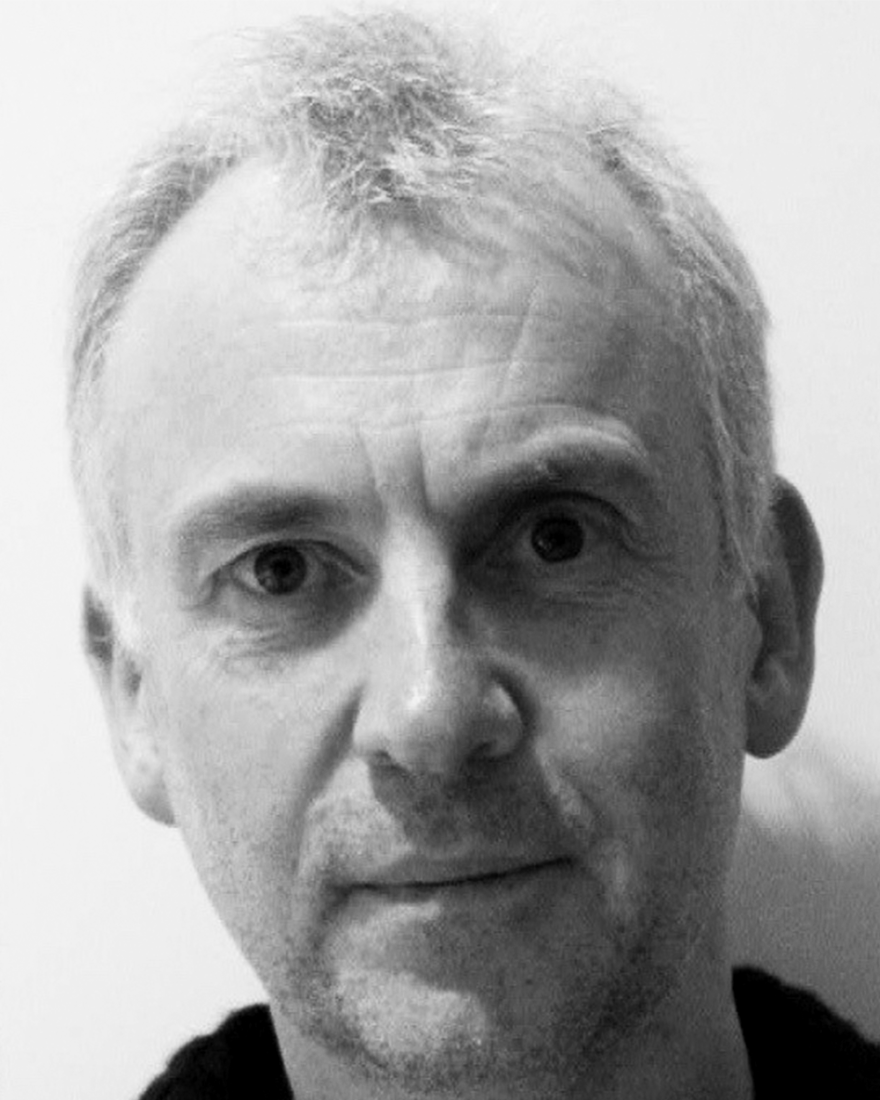 Andrew O'Connor
Co-director, Co-writer
ANDREW O'CONNOR began his career as a magician, stand up comedian and actor in theater and television. Notable roles include Bill Snibson in Me and My Girl and the title role in Barnum. In 1997 he retired from performing to concentrate on writing, producing and directing. For television, he was the co-founder of Objective Productions which he ran from 1997–2015, during which he created and produced dozens of television series including "Peep Show" and the Derren Brown series and specials "Star Stories," "The Cube" and "Fresh Meat." His television shows have been nominated for 50 national and international awards and won 16 awards including 5 BAFTA awards. Theater directing credits include 42nd Street, The Odd Couple (female version NYT), The Nerd, Anything Goes and Derren Brown: Miracle. Andrew was the co-producer on all of Derren Brown's stage shows that have been nominated for four, and awarded two, Olivier Awards. Film – Director/Producer/co-writer: Magicians, which won best comedy at the Fort Lauderdale International Film Festival and was nominated for a US BAFTA for Best British Comedy Film in 2008. Director/Producer/co-writer: Jerked, which was chosen to premiere at the SXSW film festival and will be released in 2017. Producer: That Awkward Moment. Takeshi Kata
Scenic Designer
TAKESHI KATA. Atlantic: 3 Kinds of Exile, Storefront Church, Dreams of Flying Dreams of Falling, Through a Glass Darkly, Dusk Rings a Bell, Keep Your Pantheon and School, What's That Smell, Port Authority, Birth and After Birth, The Intelligent Design of Jenny Chow. New York: The Profane, Doris to Darlene, B.F.E. (Playwrights Horizons); Man from Nebraska (Second Stage Theatre); Forever (NYTW); Gloria, Outside People (Vineyard Theatre); Adding Machine (Minetta Lane Theatre); Orson's Shadow (Barrow Street Theatre). Regional: Alley Theatre, American Players Theatre, Goodman Theatre, Hartford Stage, Kirk Douglas Theatre, La Jolla Playhouse, Long Wharf Theatre, Mark Taper Forum, The Old Globe, Steppenwolf Theatre, Williamstown Theatre Festival and Yale Rep. Awards: Obie; Drama Desk, Ovation and Barrymore nominations. Kata is an assistant professor at the University of Southern California, School of Dramatic Arts. Ben Stanton
Lighting Designer
BEN STANTON. Atlantic Theater Company: I'm Gonna Pray for You So Hard, CQ/CX, Bluebird, Dusk Rings a Bell. Broadway: Six Degrees of Separation, Fully Committed, Deaf West's Spring Awakening (Tony nomination), Fun Home (Tony nomination), An Enemy of the People, Seminar. Recent Off-Broadway: Yen (MCC Theater); The Outer Space (Joe's Pub, The Public Theater); Incognito (Manhattan Theater Club); Dot (Vineyard Theatre); The Christians, Marjorie Prime (Playwrights Horizons). Designs for live music: Beirut, Other Lives, Regina Spektor, St. Vincent, Sufjan Stevens. In 2015 Ben was honored with an Obie Award for Sustained Excellence in Lighting Design. Jill Bc Du Boff
Sound Designer
JILL BC DU BOFF. Broadway: The Heidi Chronicles, Hand to God, Disgraced, Picnic, Wit, Other Desert Cities, Good People, The Constant Wife, The Good Body, Bill Maher: Victory….Off-Broadway includes Lincoln Center Theater, MTC, Atlantic Theater Company, Vineyard Theatre, MCC Theater, Playwrights Horizons, The Public, Second Stage Theatre, NYTW, WP, Cherry Lane Theatre, Signature Theatre, Clubbed Thumb (affiliate artist), Penguin Rep. Regional: Bay Street Theater, La Jolla Playhouse, Alley Theatre, ATL, Williamstown Theatre Festival. Radio: "Studio 360," "Naked Radio," "Radiolab"; executive producer, "New Yorker Out Loud." Drama Desk and Henry Hewes nominations. Awards: Ruth Morley Design Award, Obie for Sustained Excellence, Lilly Award. Audio producer for The New Yorker. Love to Adam and Milo. Caite Hevner
Projection Designer
CAITE HEVNER. Selected credits include Broadway: In Transit. Off-Broadway: Ugly Lies the Bone (Roundabout Underground); Tail! Spin! (Lynn Redgrave Theater); My Mother Has 4 Noses (The Duke on 42nd Street); Baghdaddy (St. Luke's Theater); Triassic Parq (SoHo Playhouse); Jukebox Jackie (La MaMa E.T.C.). New York: Parade (Avery Fisher Hall); Game Play (Ars Nova); You Better Sit Down (The Civilians). Regional: Alley Theatre, Arena Stage, Barrington Stage Company, Cleveland Play House, Chautauqua Theater Company, Dallas Theater Center, Guthrie Theater, Marin Theatre Company, Northern Stage, Pasadena Playhouse, People's Light, Playmakers Repertory Company, Round House Theater, Seattle 5th Avenue, Theater J,Williamstown Theatre Festival. Caite has served as adjunct Faculty at Fordham University and Ramapo College. www.caitedesign.com Simon Dodson
Tour Manager
SIMON DODSON started his career at Glyndebourne Opera, moving onto the Royal Shakespeare Co. in Stratford upon Avon and London working under Trevor Nunn and Terry Hands and at the National Theatre of GB under Nick Hytner. Notable productions include All's Well that Ends Well (RSC, Stratford, London and Broadway),Breakfast with Mugabe (RSC), Much Ado about Nothing (NT). Productions in London's West End include Kiss of the Spider Woman (Toronto and London). International tours include Fanshen (Israel) and Hairspray (Macau). U.K. tours with the RSC: Cherry Orchard, Cyrano De Bergerac, A Midsummer Night's Dream, Hamlet, Macbeth. He has worked with Derren Brown on his stage productions of Evening of Wonders, Enigma, Svengali, Infamousand Miracle. His next project is to open a tea shop called "Dorothy's" with his partner and their dog. Cynthia Cahill
Production Stage Manager
CYNTHIA CAHILL. Broadway: Passing Strange. Off-Broadway: Second Stage Theatre, The Public Theater, The Culture Project, Playwrights Horizons, Theatre for a New Audience. National tours: King Lear (London's Globe Theatre), Tristan & Yseult (Kneehigh Theatre Company). Regional: 18plus seasons at Berkeley Repertory Theatre; plays include Notes from the Field, Doing Time in Education and Let Me Down Easy by Anna Deavere Smith; The Wild Bride and Tristan & Yseult (dir. Emma Rice), among many others; Arena Stage, Yale Repertory Theatre, Guthrie Theater, McCarter Theatre, Hartford Stage, Folger Theatre, A.C.T., Kansas City Repertory Theatre, The Broad Stage, Lookingglass Theatre Company. International: Kneehigh Theatre Company stage manager (replacement), Tristan & Yseult; production manager, Hello Hi There. Coops
AV Operator
COOPS has been working for Derren for 15 years as his personal assistant, stage manager and live camera operator. He's worked on every stage show from 2003's Derren Brown: Live, up to today's Derren Brown: Secret.
Reviews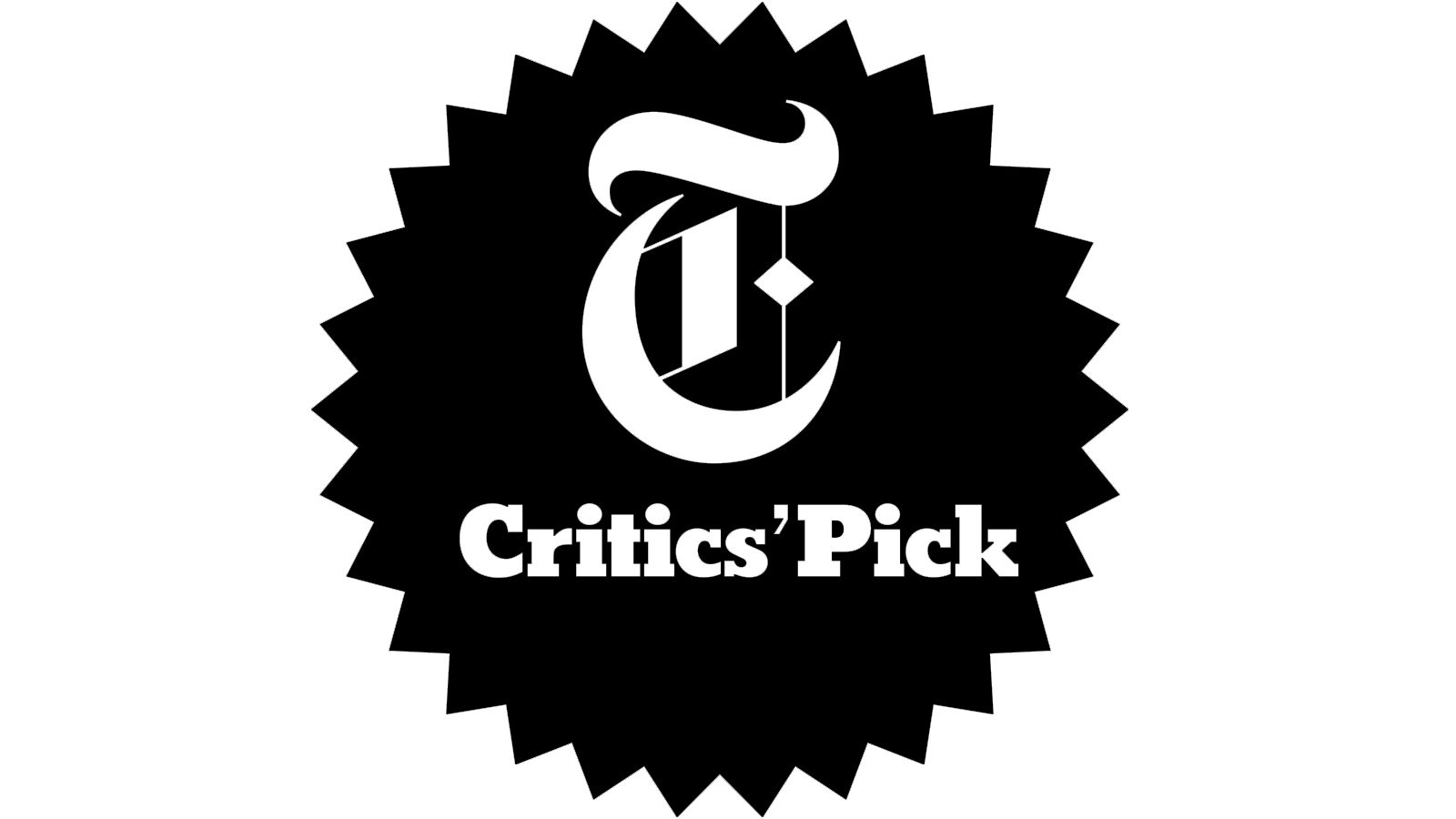 "An enthrallingly baffling one-mentalist show that turns out to have so many meanings that you soon stop counting! Derren manages to make us believe that all 200 or so people in the audience are psychically connected. He plunges into the deepest recesses of his volunteers' thoughts, with results that have you slapping your forehead."
Ben Brantley, The New York Times
★★★★
"It was a treat to feel baffled and bamboozled by something that had nothing to do with politics, and a salutary reminder that even in a disenchanted age, some mysteries remain."
Alexis Soloski, The Guardian
★★★★
"It's hard not to be at least a bit bowled over! Secret is enough to make even the most hardened skeptic think twice."
Jenna scherer, time out new york
"Thoroughly winning! Dazzling! It's not vegas glitzy but his new show plays as pure entertainment."
Michael Giltz, Huffington Post
Community
study guide
Atlantic's study guides take educators and their students deeper into the story. Each guide provides a variety of discussion starters, activities, and a relevant contextual basis to immerse students in the world of the play before attending the show.
Photos by Ahron R. Foster