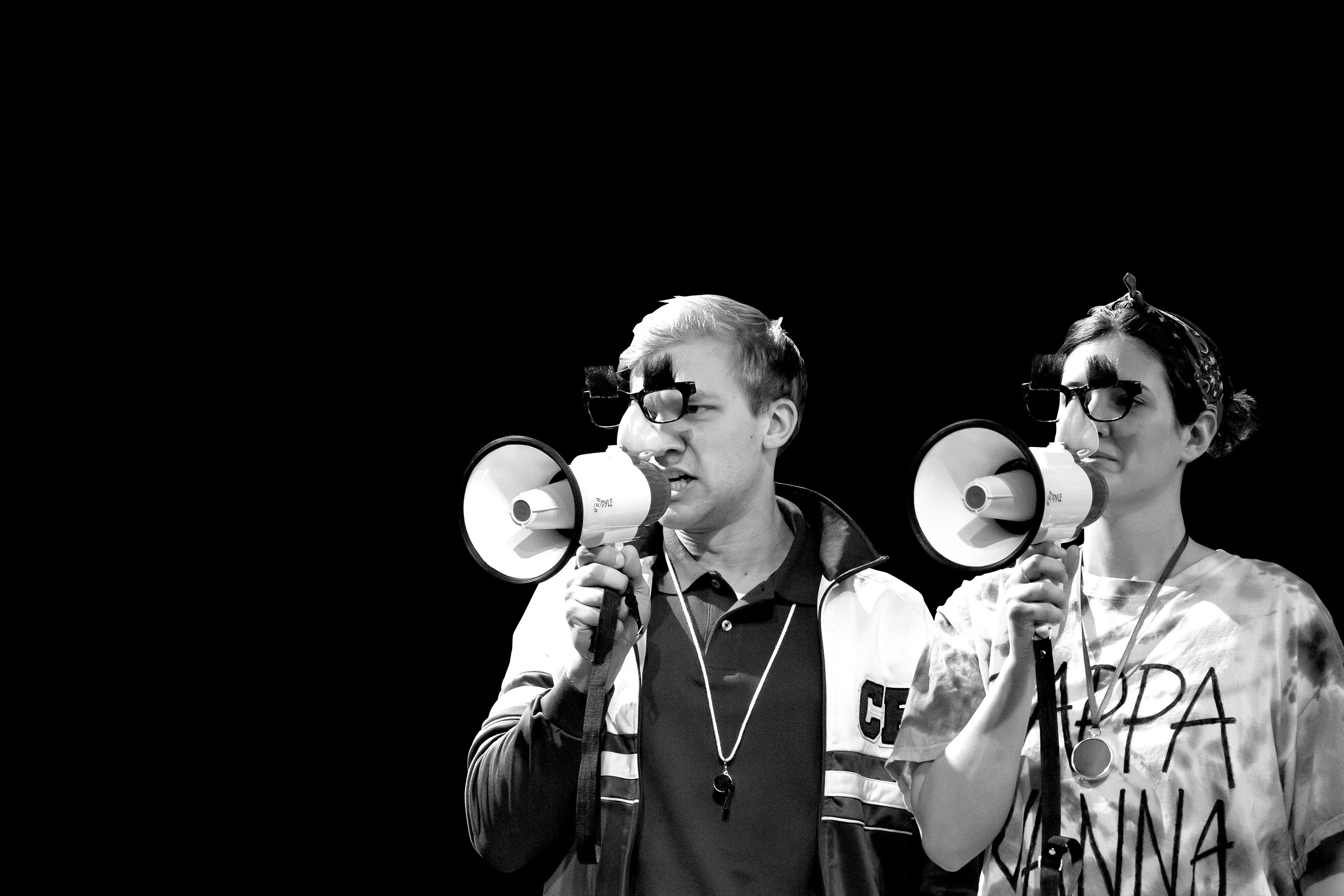 Atlantic for Kids: Camp Kappawanna
music & lyrics by LISA LOEB, MICHELLE LEWIS, DAN PETTY
book by CUSI CRAM & PETER HIRSCH
Linda Gross Theater
March 21 – April 12, 2015
Following the misadventures of 12-year old Jennifer Jenkins, Camp Kappawanna portrays the fear and excitement of leaving home for the first time. This lighthearted musical, inspired by Lisa Loeb's own nostalgic summer camp memories, has an acoustic sound that will take you back to nights spent around the campfire.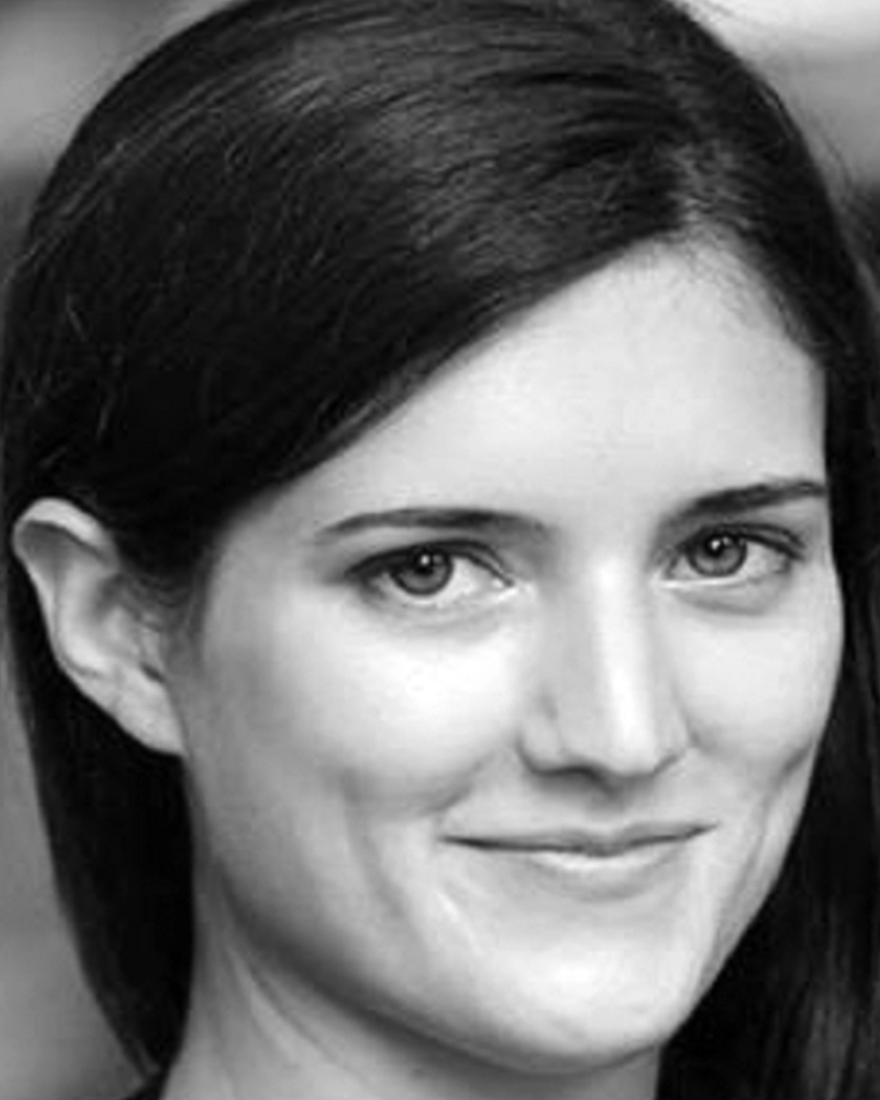 Lydian Blossom
Betty Tibaldi
LYDIAN BLOSSOM. Past roles include Amy March in Women (Beth Dies Inc. Hollywood Fringe Festival), Susie in the original musical, Molly Bloom-Lately (Galapagos Arts Space), and Bubbe in The Flying Latke (The Flea Theatre). She loves hiking, swimming, singing around campfires, and her cat, Lyca. BA, Sarah Lawrence College. Artistic Associate, Calliope Theatre Company.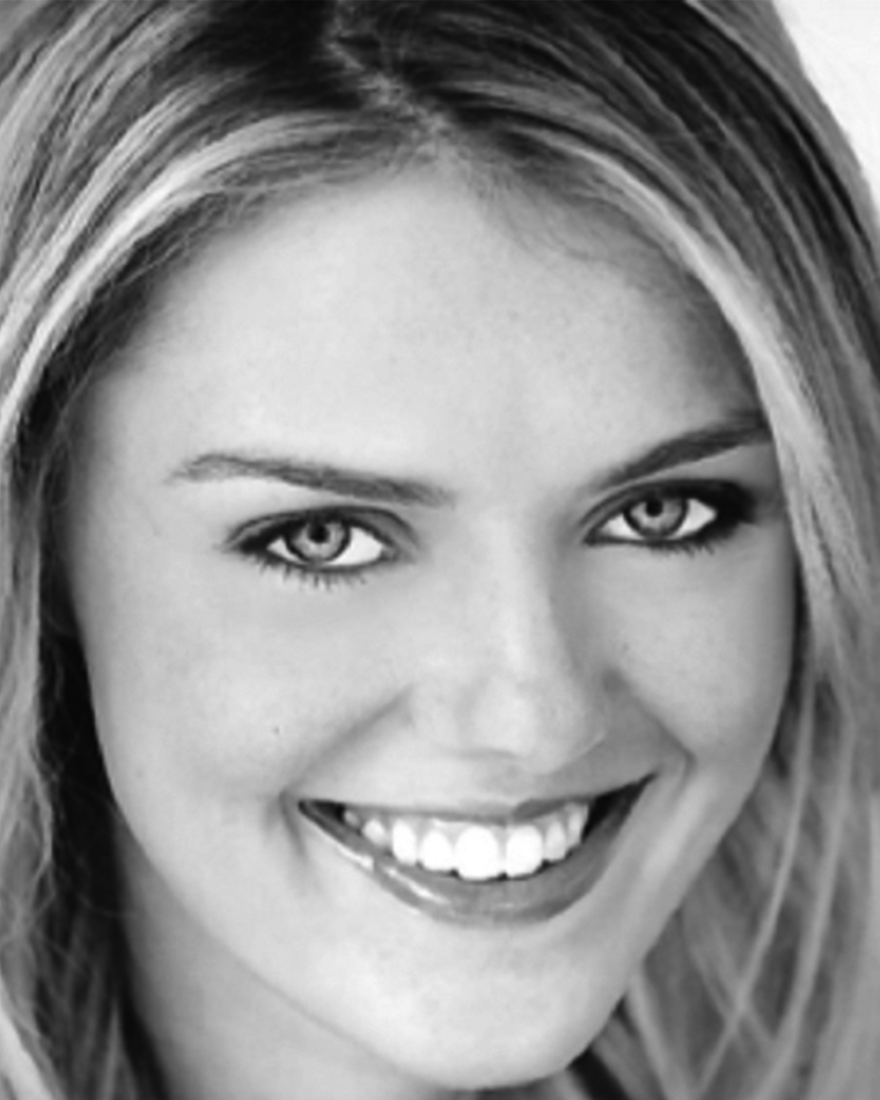 Katie Brady
Tina
KATIE BRADY graduated the Musical Theatre Program at Marymount Manhattan College (2014). Favorite credits include co-starring in Oxygen's new T.V. comedy series, "My Crazy Love," and appearing as Harriet Pemberton (Orphan Train) at Grand Central Station. Katie's eager to relive her greatest childhood memories with the Camp Kappawanna company. www.katiebrady.com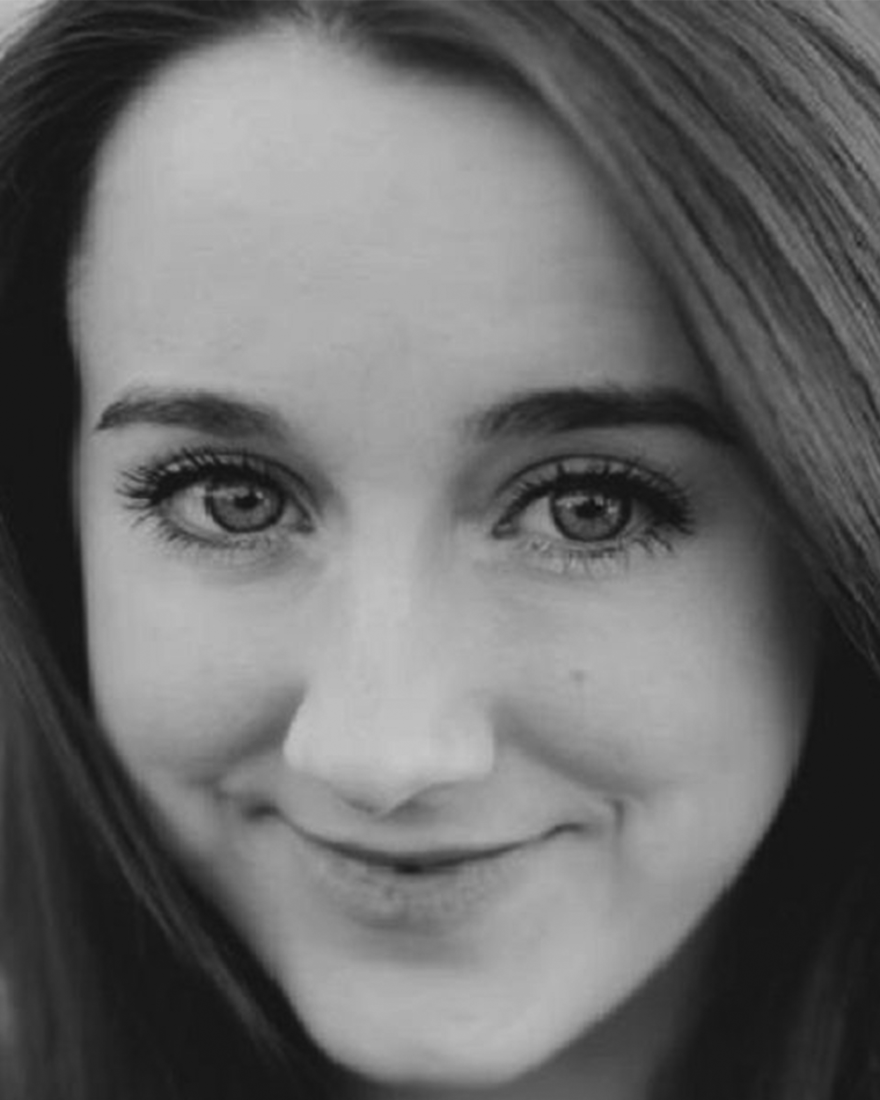 Savannah Desormeaux
Jane
SAVANNAH DESORMEAUX is a Louisiana native and recent graduate of NYU Tisch Drama and Atlantic Acting School where she played Mary in The Children's Hour and Celia in As You Like It. Plus, check out her witching skills in "American Horror Story: Coven!" Her fondest summer camp memory is setting the camp record for highest propel off the blob. Props to her family and friends who make life so very good.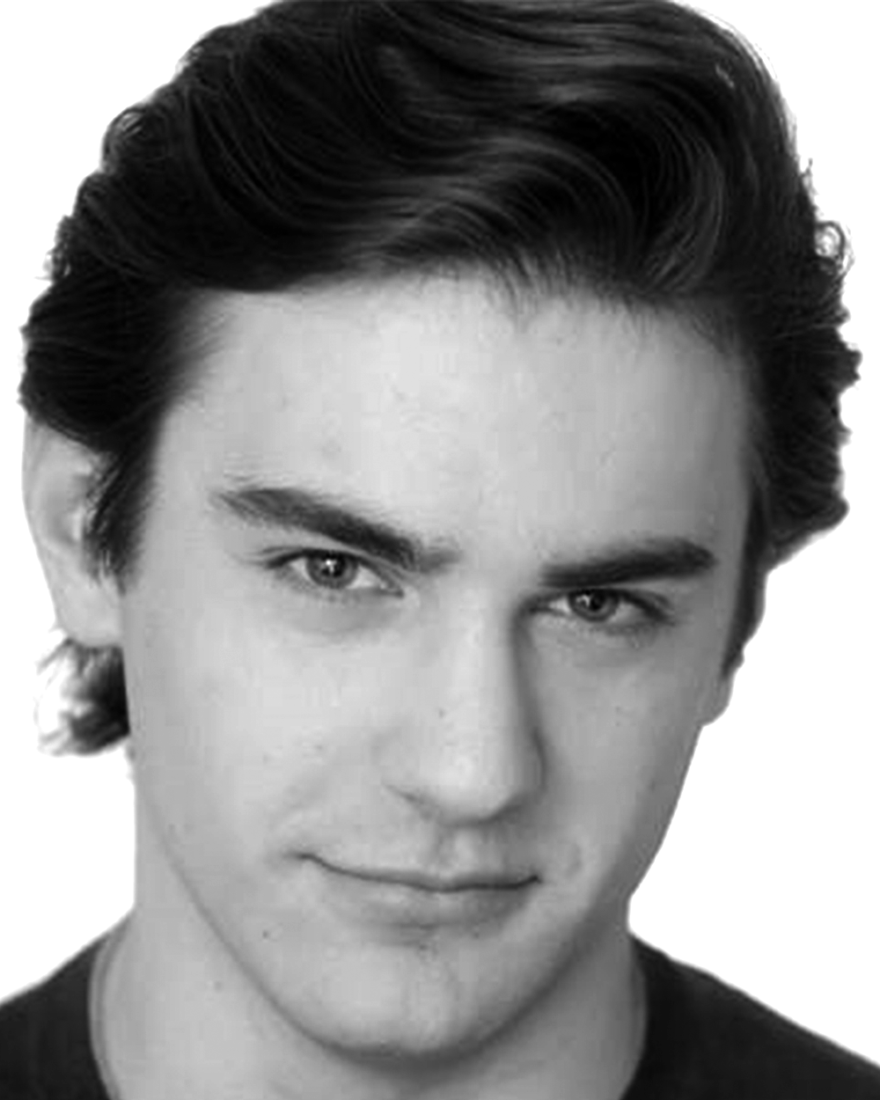 Nathaniel Janis
Maximus
NATHANIEL JANIS is a graduate of Yale University. Favorite camp activities include tubing, ping pong, and blindfold ATV races. Nathaniel has recently appeared in: Afterland (Yale Institute for Music Theatre), Sleepy Hollow (Player's Theatre), and Dust Can't Kill Me (NY Fringe). He is thrilled to be back at camp for his Atlantic debut!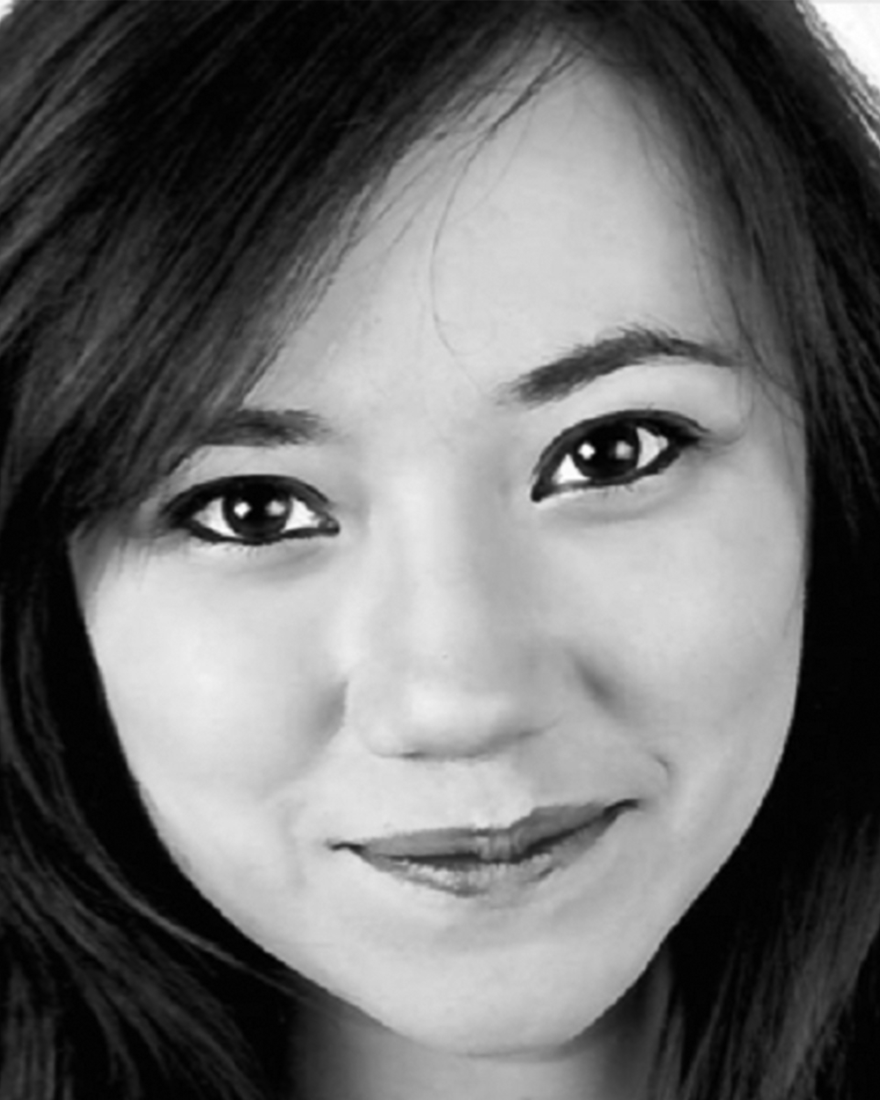 Mara Measor
Jenny
MARA MEASOR is thrilled to be a Kappawanna camper! Raised in Hong Kong, Mara received her training at NYU (B.F.A.). In her free time, she performs as a singer-songwriter with her guitar and ukulele around the city. Credits: Bluebird (Atlantic Theater Co), "Blue Bloods" (CBS).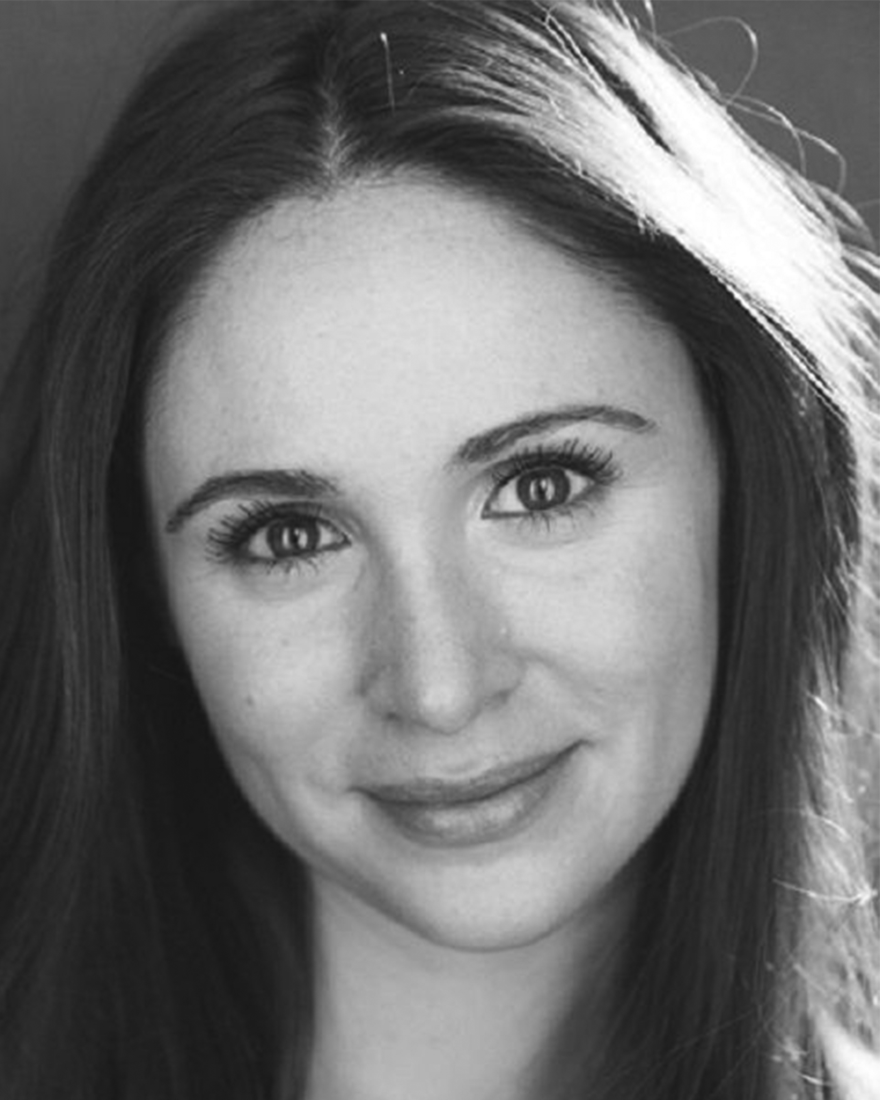 Faye Rex
Veronica
FAYE REX. Contrary to popular belief, Faye Rex is not a stage name. This is the real-life name of a real-life girl who was born in NYC, bred in New Jersey and is now an NYU Tisch Atlantic Acting School graduate living in Brooklyn. Faye never got to go to camp, but is so excited to have the chance now at the Linda Gross Theater!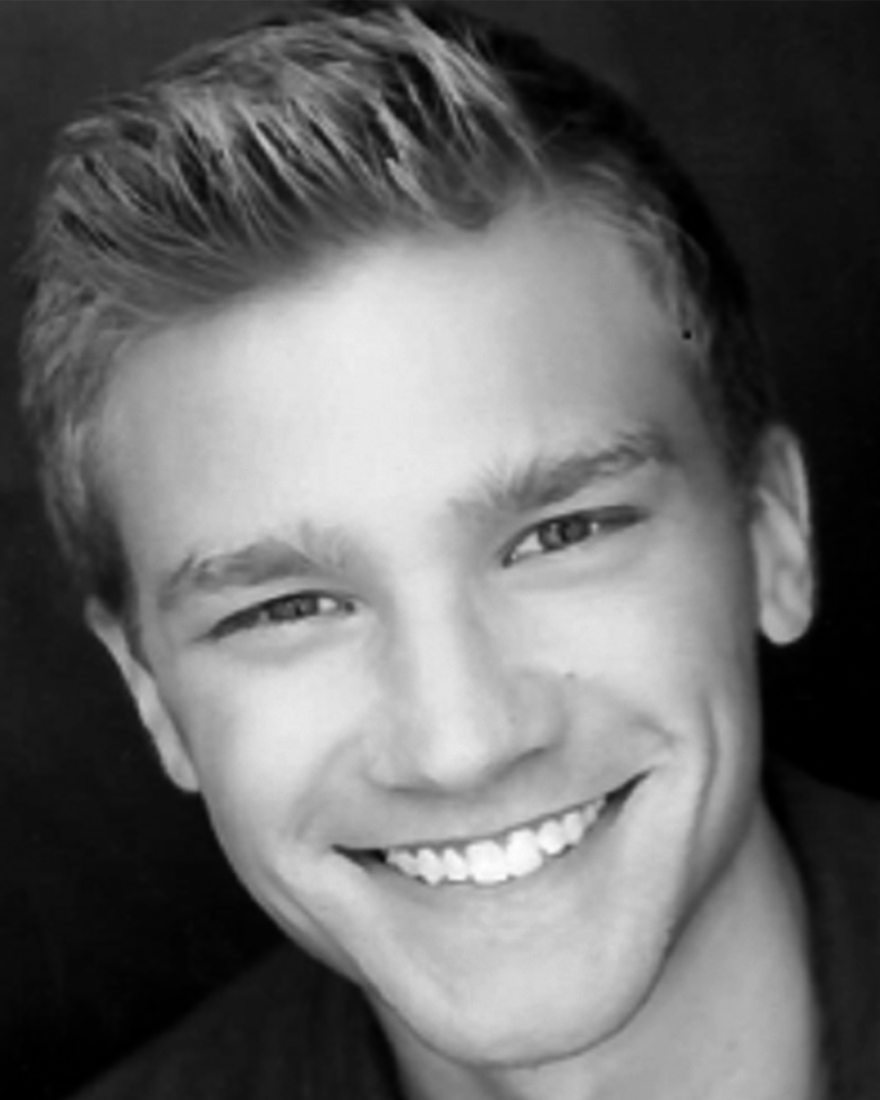 Anthony Ritosa
Chad Banks
ANTHONY RITOSA is a veteran Atlantic for Kids actor, having performed in both Books Cook! and Revolting Rhymes under theatre counselor Elizabeth Swados' fearless direction. His favorite camp activities include winning limbo competitions, excelling in trampoline routines, and perfecting his flying trapeze skills. Thanks Mom, Dad, and all my best friends!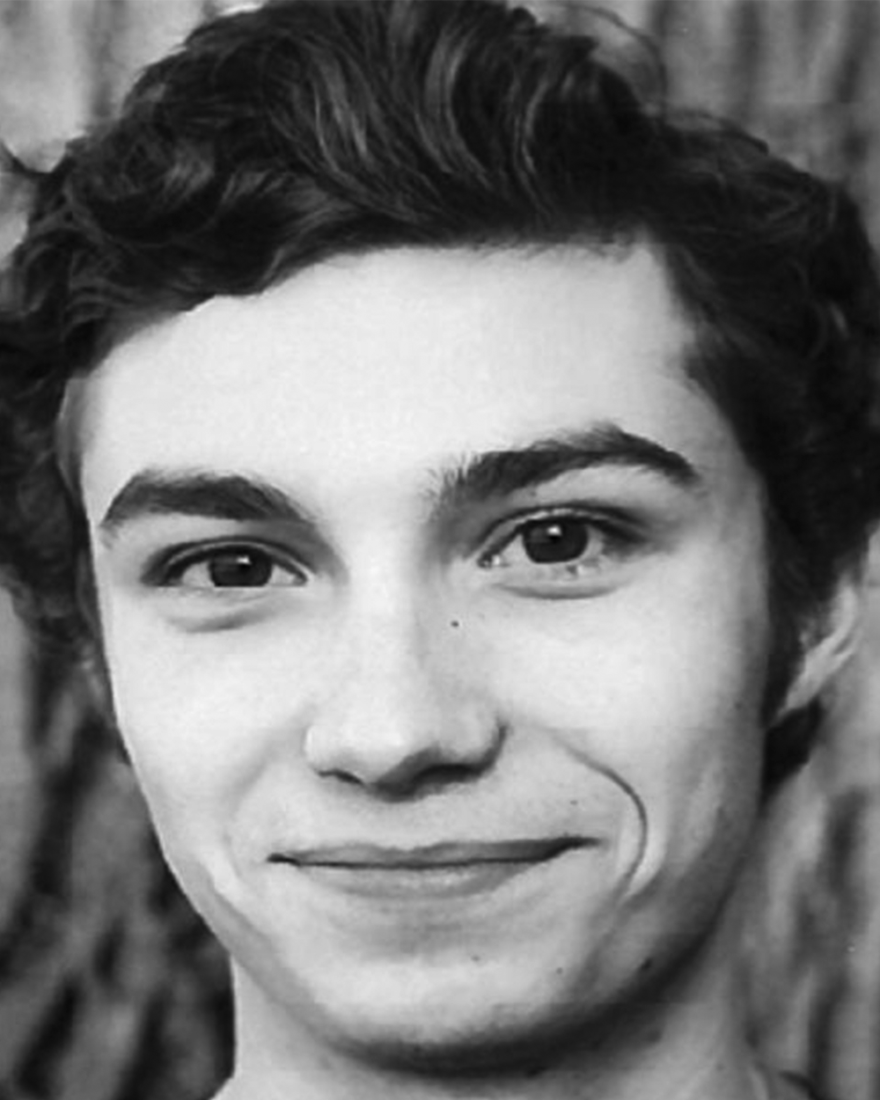 Wesley Zurick
Nick
WESLEY ZURICK is an alumni of the conservatory at Atlantic Acting School. He is thrilled to be returning for his second show at Atlantic for Kids. Other recent credits include The Trestle at Pope Lick Creek (Playhouse on Park), Gods and Kings (Other Mirror Theatre), and I's Twinkle (Pipeline Theatre Company). Best Director at the Strawberry Theatre Festival 2013. In his spare time he is a playwright, and composer. He also teaches music at Brooklyn College Campus After School, and the Atlantic Acting School.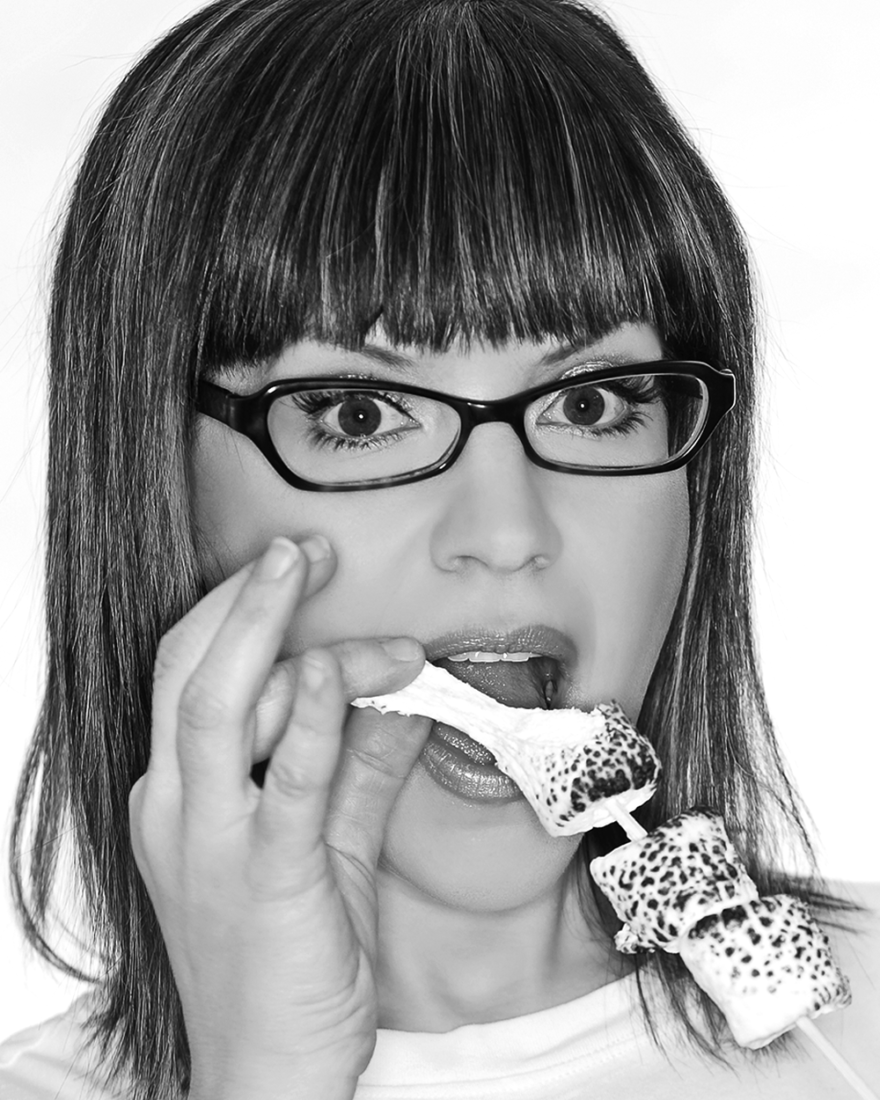 Lisa Loeb
Music & Lyrics
LISA LOEB. Grammy®-nominated singer/songwriter Lisa Loeb was catapulted into early success with the platinum-selling No.1 hit song "Stay (I Missed You)," and went on to record eight acclaimed albums. She is also author of Lisa Loeb's Silly Sing-Along: The Disappointing Pancake and Other Zany Songs (Sterling Children's Books, October 2011), which won a Parent's Choice Award. Lisa's dynamic career encompasses music, film, television, an eyewear collection, award-winning children's recordings, and work on behalf of her charity, the Camp Lisa Foundation. Michelle Lewis
Music & Lyrics
MICHELLE LEWIS. The daughter of a renowned jazz musician and a first-call studio singer, Michelle Lewis has written songs for well-known pop artists like Cher, Shawn Colvin and Amy Grant. She has written several top-10 hits, including most recently, "Wings" by Little Mix, in 2012 and has had her songs recorded by an impressive array of artists, including Demi Lovato, R5, Kelly Osbourne, The Backstreet Boys, and Better Than Ezra among many others. Recently, she has expanded her talents to include creating music-based television shows with her writing partner, Kay Hanley and composing all of the original music for Disney's "Club Penguin" and Disney Jr's hit series, "Doc McStuffins." She also writes songs for Bubble Guppies, Wally Kazam, Dora and Friends, Shake It Up and other popular children's series. Over the past few years, she and her husband Dan Petty have collaborated with Lisa Loeb to write two music-based books and an album of camp songs, called Camp Lisa. Dan Petty
Music & Lyrics
DAN PETTY. After graduating from Berklee College of Music, Dan moved to New York City and quickly became one of the most sought after session guitar players in town, recording and/or touring with the likes of Britney Spears, Shawn Colvin, LeAnn Rimes, Joan Osborne, Jessica Simpson, Curt Smith of Tears For Fears and many others. When not working as a sideman, Dan was busy touring with his own band, Marry Me Jane which made two records for Sony, the first being the soundtrack to the Sarah Jessica Parker movie "If Lucy Fell. After moving to Los Angeles in 2002, Dan turned his attention towards songwriting and production working with artists such as Lisa Loeb, Audra MacDonald and Lucy Woodward. Recently, he has written the theme song for the Nickelodeon show "See Dad Run," all the songs for Disney's "Club Penguin' and is part of the writing/production team for "Doc McStuffins," now in its third season on Disney Jr. Cusi Cram
Book
CUSI CRAM. Cram's plays have been produced by: Primary Stages, LAByrinth Theater Company, The Williamstown Theater Festival, South Coast Repertory, The Denver Theater Center, and New Georges, among many others. She is currently a 2014-15 Audrey Resident at New Georges, where she is developing a new play entitled, Forgiven, which she will also direct. She has received three Emmy award nominations for her extensive writing in children's television, most notably for WGBH's "Arthur." She was also a writer on the Showtime series "The Big C," starring Laura Linney. She recently wrote and directed her first film, Wild & Precious in conjunction with AFI's Directing Workshop for Women, where she was awarded The Adrienne Shelly and Nancy Malone Awards. She teaches dramatic writing in the Fordham/Primary Stages MFA Writing Program. Peter Hirsh
Book
PETER HIRSH is the Executive Editor of Content for cafe.com, a new human-interest digital magazine. Before that he was the head writer for the PBS animated series, "Arthur." He has written for children's television for twenty years, has won seven Emmys and is thrilled to be working with his talented wife Cusi Cram on this project. MK Lawson
Choreographer
MK LAWSON has been working as a choreographer, director, and actor in and around New York for the last five years. Over the years she has provided choreography for a number of NYU productions including Carousel, the Marvin Hamlisch tribute production of Sweet Smell of Success, and the New York premiere of The Fix. As a director/choreographer, she has staged productions of Smile, Bat Boy: the Musical, Celebration, and See What I Wanna See. MK has also directed a number of new works and concerts around NYC including works by Joshua H. Cohen, Caleb Hoyer, Will Reynolds, and Joe Iconis. MK directed, choreographed, and co-conceived the original revue One Step Closer: the music of Alan Menken and more recently co-conceived and directed the 54 Below concert entitled Unsung Menken, which boasted the talents of Debbie Gravitte, Liz Larsen, and Jack Noseworthy among others. MK also enjoys teaching young people about musicals, and is currently a member of the Adjunct Faculty at NYU Steinhardt. Nate Weida
Musical Director
NATE WEIDA is a composer and writer living in Hell's Kitchen. His last two musicals were Byuioo (2013), produced by Pipeline Theatre Company at The Gym at Judson, and The New Hopeville Comics (2009), performed at the Chernuchin Theatre. He was recently musical director for the Atlantic for Kids production of Ivy + Bean The Musical. His music for Fordham University's production of Brecht's Life of Galileo was performed at Lincoln Center in 2011. He is a member of and regular contributor to services at Judson Church. He currently plays in a bluegrass band called "Great Dog Almighty" and is writing an epic poem called I's Twinkle. John Nehlich
Production Stage Manager
JOHN NEHLICH is excited to be helping out at Camp Kappawanna, and working with the awesome kid campers and stellar camp Staffers. He's done many shows with Atlantic Acting School and an assortment of productions throughout NYC and beyond. John is the resident school stage manager for Atlantic Acting School.
Community
study guide
Atlantic's study guides take educators and their students deeper into the story. Each guide provides a variety of discussion starters, activities, and a relevant contextual basis to immerse students in the world of the play before attending the show.
Photos by Ahron R. Foster