Between Riverside and Crazy
by STEPHEN ADLY GUIRGIS
Directed by AUSTIN PENDLETON
Linda Gross Theater
July 10 – August 23, 2014
A world premiere from the wildly original author of Broadway's The Motherf*cker with the Hat, Jesus Hopped the A Train, and The Last Days of Judas Iscariot.
More Info
City Hall is demanding more than his signature, the Landlord wants him out, the liquor store is closed — and the Church won't leave him alone. For ex-cop & recent widower Walter "Pops" Washington and his recently paroled son Junior, when the struggle to hold on to one of the last great rent stabilized apartments on Riverside Drive collides with old wounds, sketchy new houseguests, and a final ultimatum, it seems the Old Days are dead and gone — after a lifetime living between Riverside and Crazy.
Accolades
Pulitzer Prize | DRAMA
LUCILLE LORTEL AWARD | OUTSTANDING FEATURED ACTRESS IN A PLAY | LIZA COLON-ZAYAS
LUCILLE LORTEL AWARD | OUTSTANDING LEAD ACTOR IN A PLAY | STEPHEN MCKINLEY HENDERSON
LUCILLE LORTEL AWARD | OUTSTANDING PLAY
Outer Critics Circle | Outstanding New Off-Broadway Play
OFF-BROADWAY ALLIANCE | BEST NEW PLAY
NEW YORK DRAMA CRITICS' CIRCLE | BEST PLAY
OBIE Award | Performance | Stephen McKinley Henderson
Artios AWARD | Outstanding Achievement in Casting
Dramatists Guild | Hull-Warriner Award | STEPHEN ADLY GUIRGIS
HOLA AWARD | Outstanding Performance by a Featured Female Actor | Liza Colon-Zayas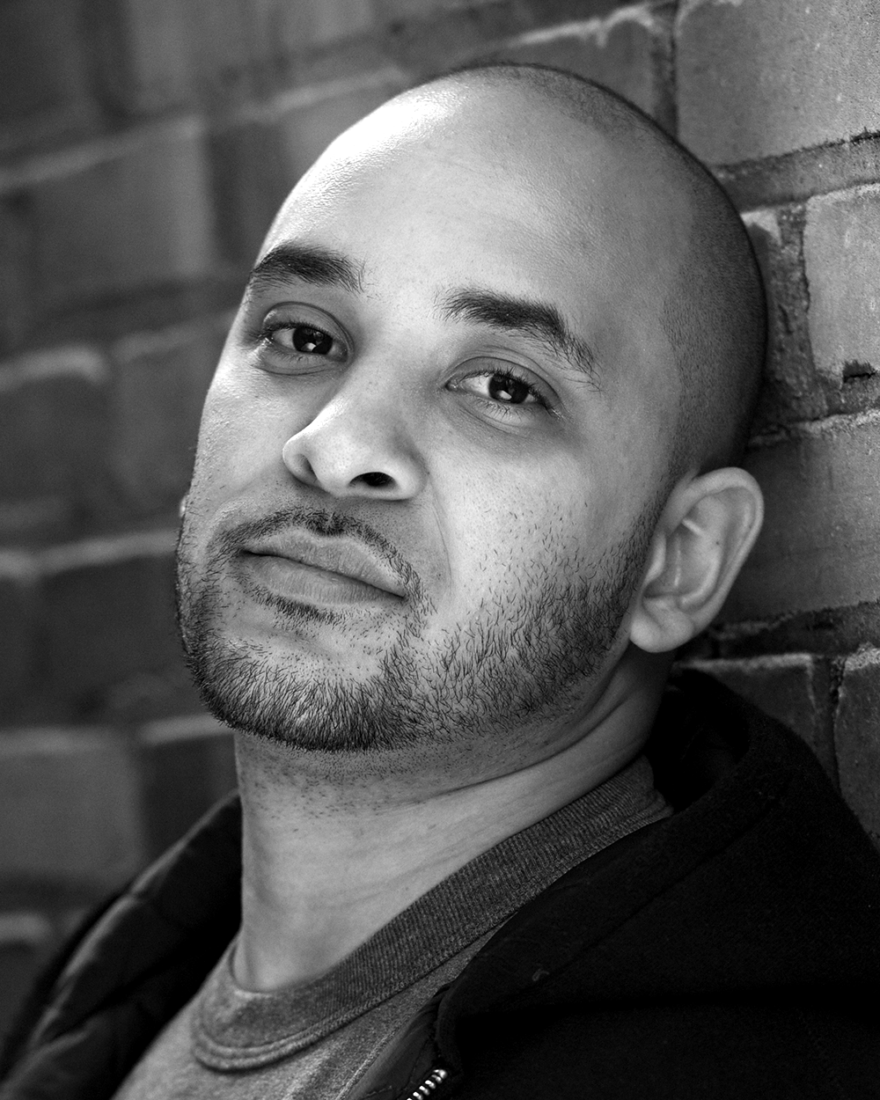 Victor Almanzar
Oswaldo
VICTOR ALMANZAR is a native of the Dominican Republic, and longtime resident of Queens, New York. He has performed in productions throughout New York City, at venues including Center Stage New York, Repertorio Espanol, Aaron Davis Hall, and as part of LAByrinth Theater Company's NYNY Festival. He is currently pursuing a Masters of Fine Arts degree at the Actors Studio Drama School at Pace University. In the fall, he will be starring in the feature film 11:55 Holyoke.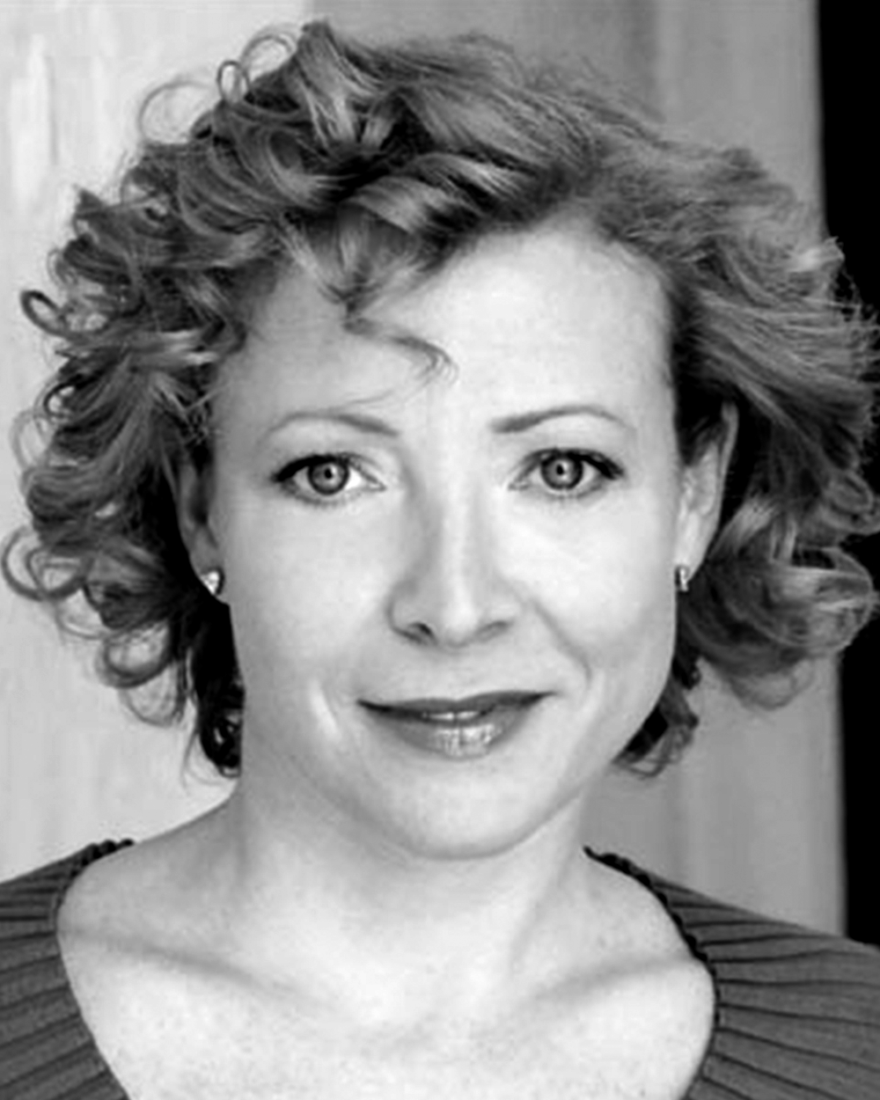 Elizabeth Canavan
Detective Audrey O'Connor
ELIZABETH CANAVAN has appeared in The Little Flower of East Orange (with Ellen Burstyn and Michael Shannon) at the Public Theater, The Last Days of Judas Iscariot (with Eric Bogosian and Sam Rockwell) at the Public Theater, Our Lady of 121st Street at the Union Square Theater, Jesus Hopped the 'A' Train (NY and London), all by Stephen Adly Guirgis and directed by Philip Seymour Hoffman; Black Lace by John Patrick Shanley at the New Ohio Theater, Love Sick by Kristina Poe, Thinner Than Water by Melissa Ross, Philip Roth in Khartoum by David Bar Katz, Penalties and Interest by Rebecca Cohen, Seven at USC Visions and Voices, Eugene O'Neill Playwrights Conference, The 52nd Street Project, Summer Play Festival. TV: "Law and Order," "Law and Order: SVU," "Sex and the City." She has appeared in many independent films and has had two short films produced. Liz is a proud member of LAByrinth Theater Company and The Actors Studio.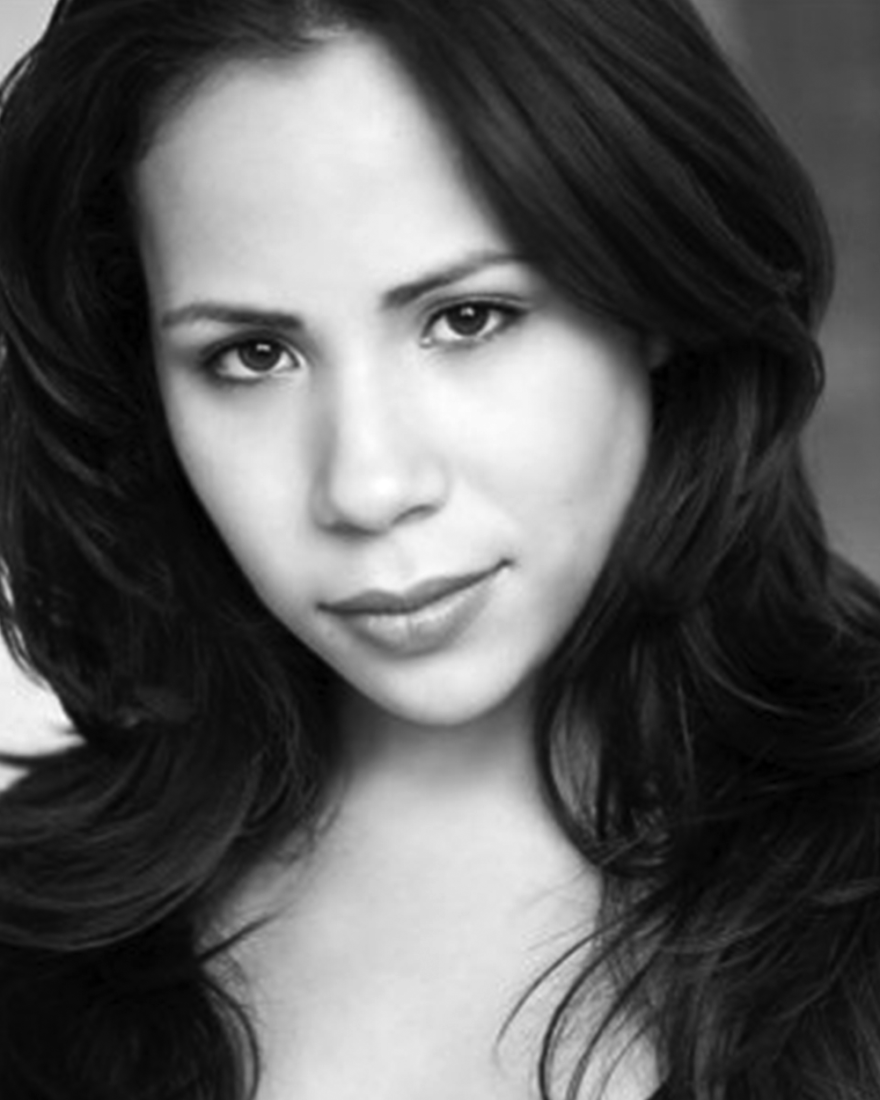 Rosal Colón
Lulu
ROSAL COLÓN. Broadway: A Free Man of Color (Lincoln Center) directed by George C. Wolfe, The Motherf***er with the Hat directed by Anna D. Shapiro. Off-Broadway: Much Ado about Nothing (The Public) directed by Kwame Kwei-Armah, Basilica (Rattlestick at the Cherry Lane) directed by Jerry Ruiz, Ninth and Joanie (LAByrinth Theater Company) directed by Mark Wing-Davey, Dancing in My Cockroach Killers (Pregones/PRTT) directed by Rosalba Rolón. Feature film: The House That Jack Built. TV: "Law and Order: SVU." She is a proud member of The LAByrinth Theater Company and Pregones Theater. Fiorello H. LaGuardia H.S. and SUNY Purchase College.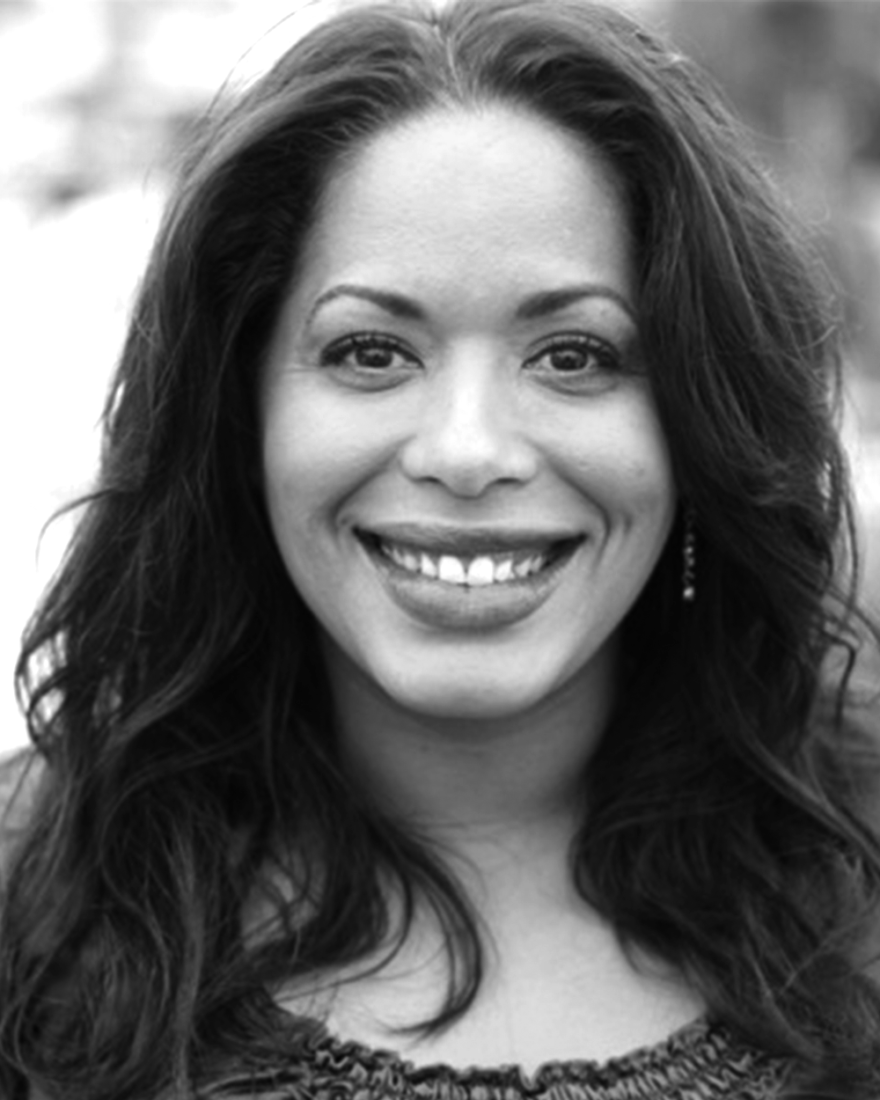 Liza Colón-Zayas
Church Lady
LIZA COLÓN-ZAYAS has been a member of the LAByrinth Theater Company in New York City 1992 and the Sundance Theater Ensemble 2012. She appeared in Stephen Adly Guirgis plays including In Arabia, We'd All Be Kings, Our Lady of 121st Street, The Last Days of Judas Iscariot, and The Little Flower of East Orange, all directed by Philip Seymour Hoffman. She originated the role of Odessa in the 2012 Pulitzer Prize-winning play Water by the Spoonful by Quiara Hudes, earning an HOLA award for Best Featured Actress at Second Stage New York. Liza toured Europe with director Peter Sellars in Story of a Soldier and later in Othello as Emilia, opposite Philip Seymour Hoffman. She starred in Athol Fugard's latest play Have You Seen Us? opposite Sam Waterston and received a Connecticut Critics Circle Nomination. She was nominated for a Lucille Lortel Award for her performance in the NYC premiere of Living Out at Second Stage. Her solo show Sistah Supreme had a summer-long run at the First Hip-Hop Theater Festival, produced by world renowned performance artist Danny Hoch and directed/developed by playwright Stephen Adly Guirgis. Some screen credits include "Louie" (FX), "Hung" (HBO), "Dexter" (Showtime), "How to Make It in America" (HBO), "Nurse Jackie" (Showtime), "Taking Chance" (HBO), "House" (FOX), "Law and Order," "Law and Order: SVU" (NBC).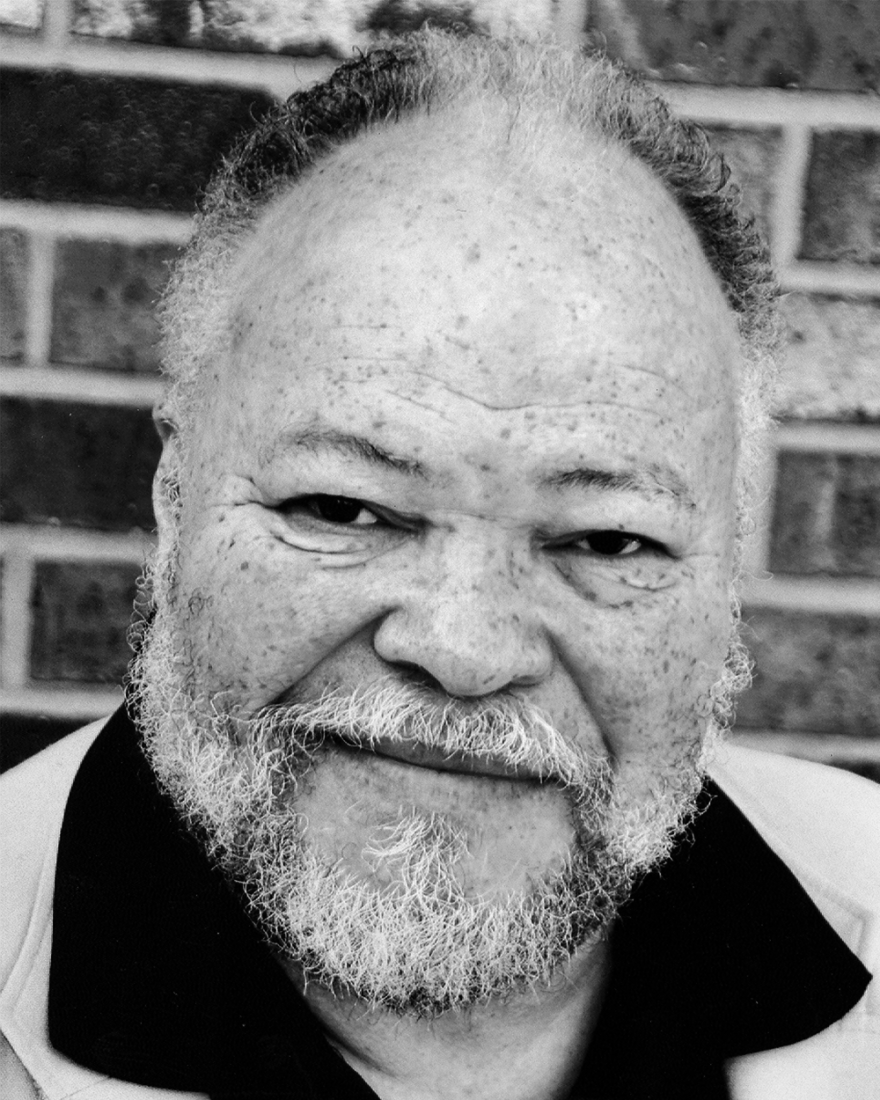 Stephen McKinley Henderson
Pops
STEPHEN McKINLEY HENDERSON was recently in the Tony nominated revival of A Raisin in the Sun. In 2012 he received a Tony Nomination and the Richard Seff Award for his performance as Bono in August Wilson's Fences. Off-Broadway he was a member of Mr. Wilson's celebrated Jitney ensemble (2002 Olivier Award for Outstanding Drama). Last year he was Ruben Santiago Hudson's Associate Artistic Director for WNYC's audio recordings of Mr. Wilson's entire Century Cycle. Other theatre credits include The Last Days of Judas Iscariot (Public Theater) and Death of a Salesman (Yale Rep). Film and TV credits include Lincoln, Tower Heist, Extremely Loud and Incredibly Close, Red Hook Summer and HBO's "The Newsroom." He is a professor for the Department of Theater and Dance, SUNY Buffalo, as well as a member of the LAByrinth Theater Company, the Actor's Center and a Fox Foundation Fellow.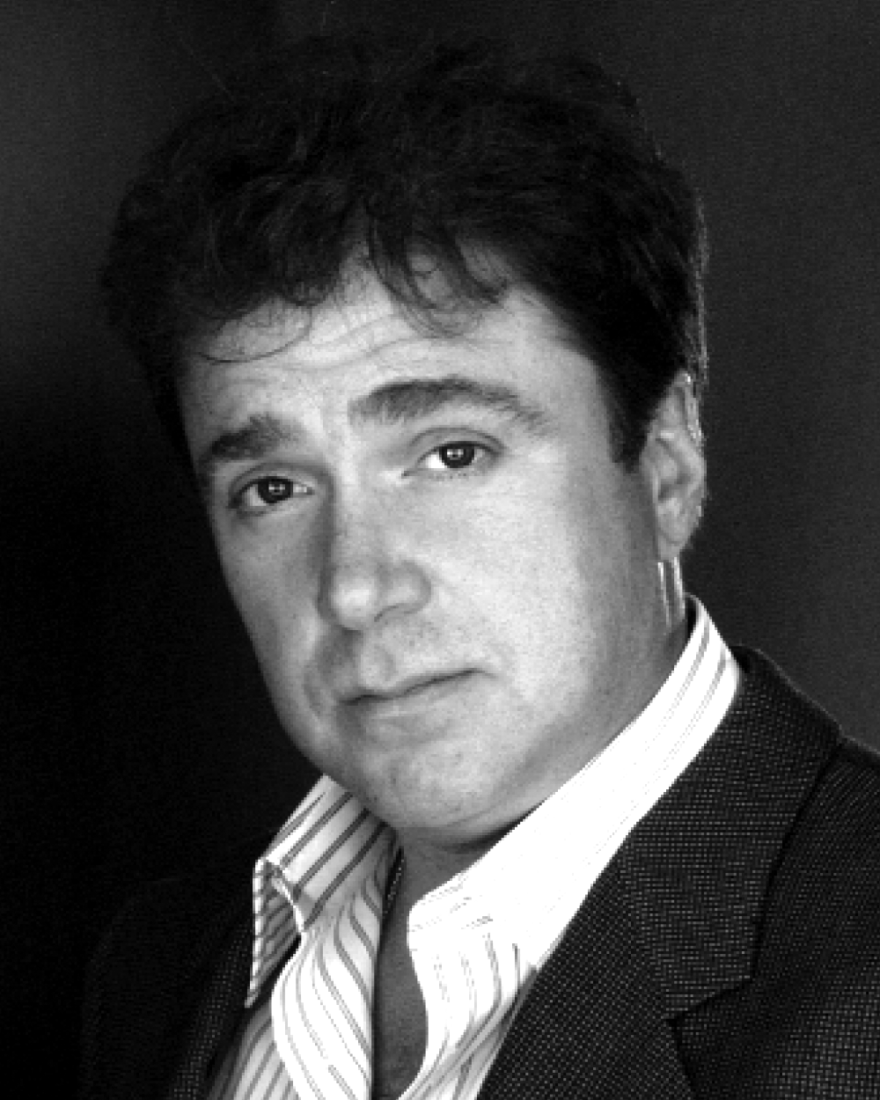 Michael Rispoli
Lieutenant Caro
MICHAEL RISPOLI. Recent film credits include Rob the Mob opposite Ray Romano and Andy Garcia, Michael Bay's Pain & Gain, The Rum Diary with Johnny Depp, The Taking of Pelham 123, directed by Tony Scott, and Kick-Ass, produced by Brad Pitt's Plan B and directed by Matthew Vaughn. He received a Best Actor Award at the Verona Film Festival for his work in Raymond DeFellitta's film Two Family House. Upcoming is the starring role in the independent Friends and Romans with Annabella Sciorra, which he also co-wrote and executive produced. On the small screen, Rispoli is best known for his role as Jackie Aprile in the groundbreaking HBO series "The Sopranos." He was recently seen on "Those Who Kill" for A&E and the STARZ hit series "Magic City." Some other TV credits include "The Bronx is Burning" (as Jimmy Breslin), "E.R.," "The Black Donnelly's," "Third Watch," "Person of Interest," "Blue Bloods," "CSI: Crime Scene Investigation," "Law and Order," "Law and Order: Criminal Intent," and "Law and Order: SVU." Rispoli began his career on stage performing in the Circle Rep/Steppenwolf revival of Balm in Gilead, directed by John Malkovich. He has since performed regionally and in New York including Magic Hands Freddy, Macbeth, Tartuffe, A Midsummer Night's Dream, and O'Neill's Sea Plays. He is a co-founder of the Willow Cabin Theatre Company, which staged a production of Wilder, Wilder, Wilder – Three by Thornton that moved to off-Broadway and then to Broadway, earning a Tony nomination.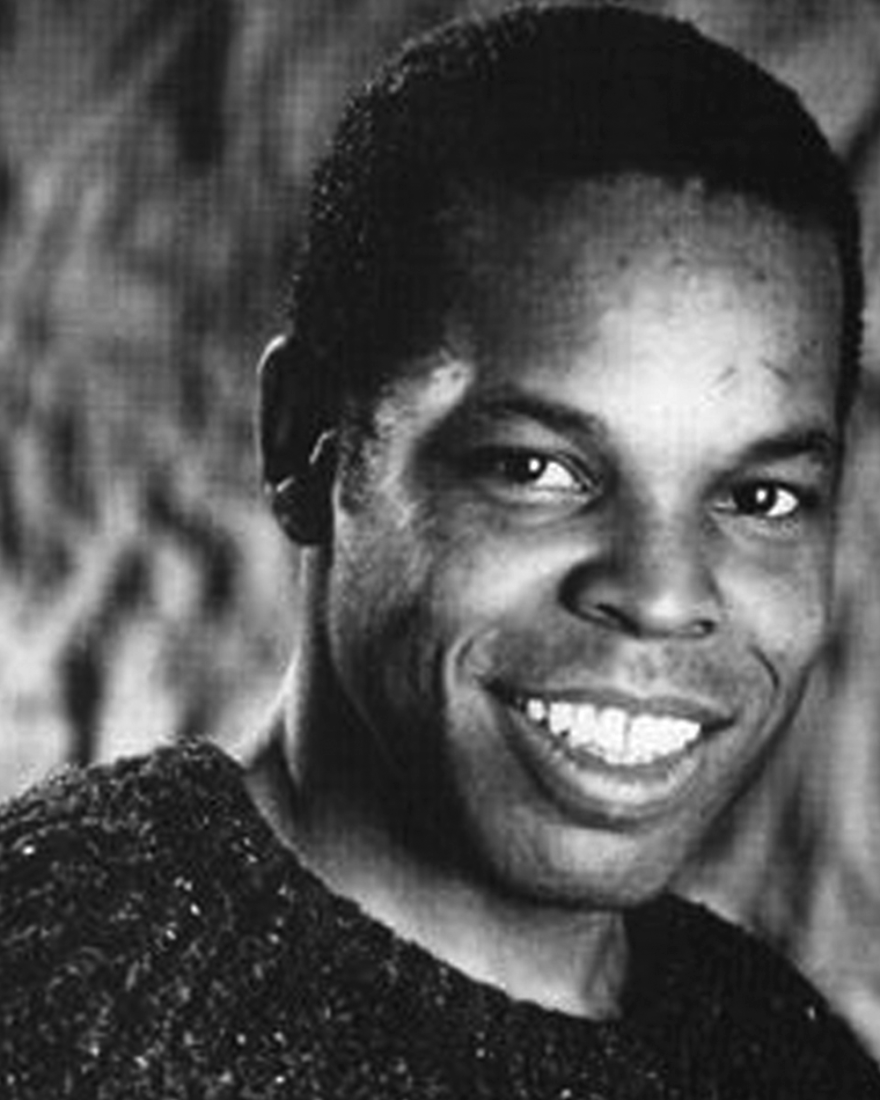 Ray Anthony Thomas
Junior
RAY ANTHONY THOMAS. As a member of Atlantic Theater Company, Ray has appeared in such productions as Human Error, The Beginning of August, The Lights, Edmond, and Distant Fires. Ray was on Broadway in David Mamet's Race, and his off-Broadway credits include: The Most Deserving (The Women's Project), Volunteer Man (for which he received an OBIE for performance at Rattlestick) Kindness (Playwrights Horizons), The Exonerated, Saved or Destroyed, Black Eagles (at MTC), and A Midsummer Night's Dream (at NY Shakespeare Festival/Public). He has worked at many of the major regional theaters across the country, and his favorites include: the original company of Water by the Spoonful (2012 Pulitzer Prize and Connecticut Critics Circle Award for best ensemble) at Hartford Stage, Glengarry Glen Ross(La Jolla), 'Proctor' in The Crucible (Syracuse Stage), Master Harold… and the Boys (Westport), Top Dog/Underdog (Pittsburgh), A. M. Sunday (Louisville), Fences (Philadelphia-Barrymore nomination) and To Kill a Mockingbird (Detroit Free Press Award, supporting actor). Ray has worked in seven of August Wilson's ten-play cycle, and was honored to appear in Fences and Jitney for NPR's August Wilson's Century Cycle. TV and Film include: Their Eyes Were Watching God, "Rescue Me," "The Sopranos," "Oz," "Law and Order" (numerous episodes), "I'll Fly Away" (Emmy Consideration), Trouble with the Curve, Shutter Island, Pariah, Sleepwalk with Me, Manchurian Candidate, and Changing Lanes.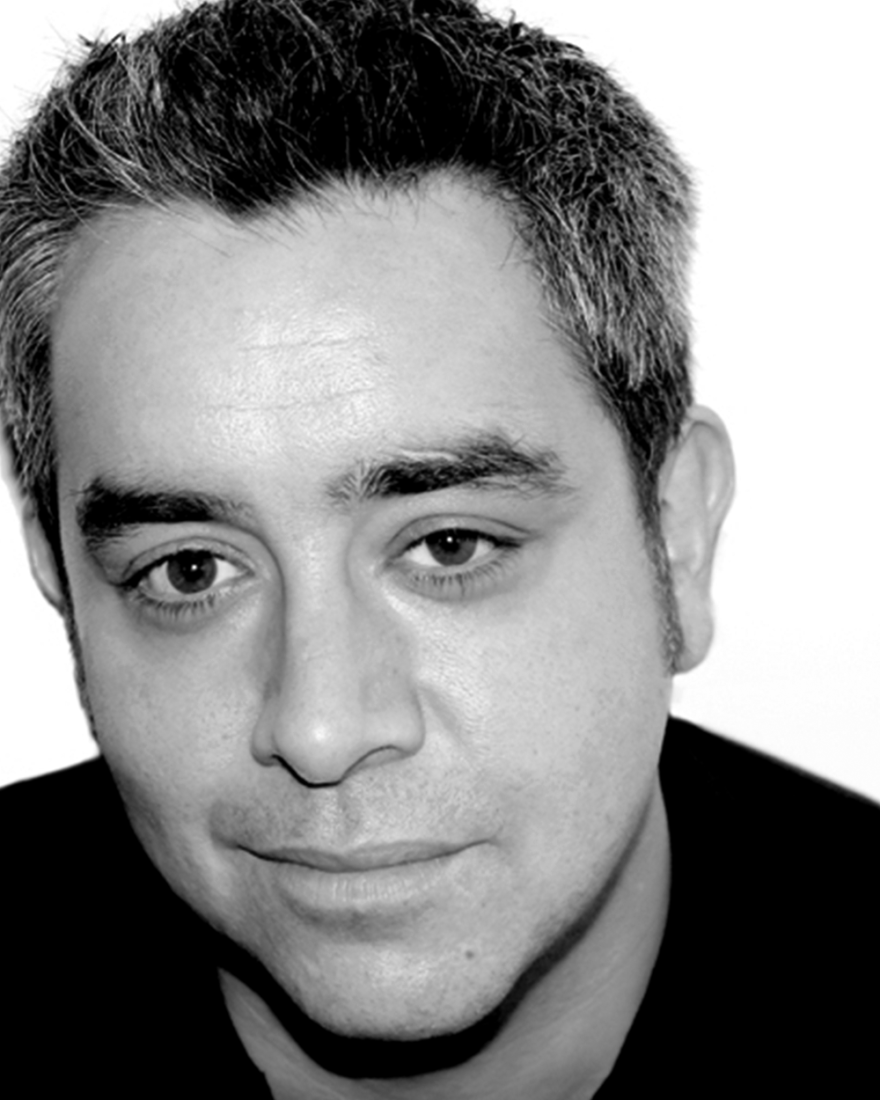 Stephen Adly Guirgis
Playwright
STEPHEN ADLY GUIRGIS is a member and former co-artistic director of LAByrinth Theater Company. His plays have been produced on five continents and throughout the United States. They include Our Lady of 121st Street (Drama Desk, Lucille Lortel, Outer Critics Circle Best Play Nominations), Jesus Hopped the 'A' Train (Edinburgh Festival Fringe First Award, Barrymore Award, Olivier Nomination for London's Best New Play), In Arabia, We'd All Be Kings (2007 LA Drama Critics Best Play, Best Writing Award), The Last Days of Judas Iscariot (10 best Time Magazine & Entertainment Weekly), and The Little Flower of East Orange (with Ellen Burstyn & Michael Shannon). All five plays were directed by Philip Seymour Hoffman and were originally produced by LAByrinth. His most recent play, The Motherf***er with the Hat (6 Tony nominations, including Best Play), was directed by Anna D. Shapiro and marked his third consecutive world premiere co-production with The Public Theater and LAByrinth. In London, his plays have premiered at The Donmar Warehouse, The Almeida (dir: Rupert Goold), The Hampstead (Robert Delamere), and at The Arts Theater in the West End. Other plays include Den of Thieves (Labyrinth, HERE, HAI, Black Dahlia) and Dominica The Fat Ugly Ho (dir: Adam Rapp) for the 2006 E.S.T. Marathon. He has received the Yale Wyndham-Campbell Prize, a PEN/Laura Pels Award, a Whiting Award, and a TCG fellowship. He is also a New Dramatists Alumnae and a member of MCC's Playwright's Coalition, The Ojai Playwrights Festival, New River Dramatists, and Labyrinth Theater Company. As an actor, he has appeared in theater, film and television, including roles in Kenneth Lonergan's film Margaret, Todd Solondz's Palindromes, and Brett C Leonard's Jailbait opposite Michael Pitt. A former violence prevention specialist and H.I.V. educator, he lives in New York City.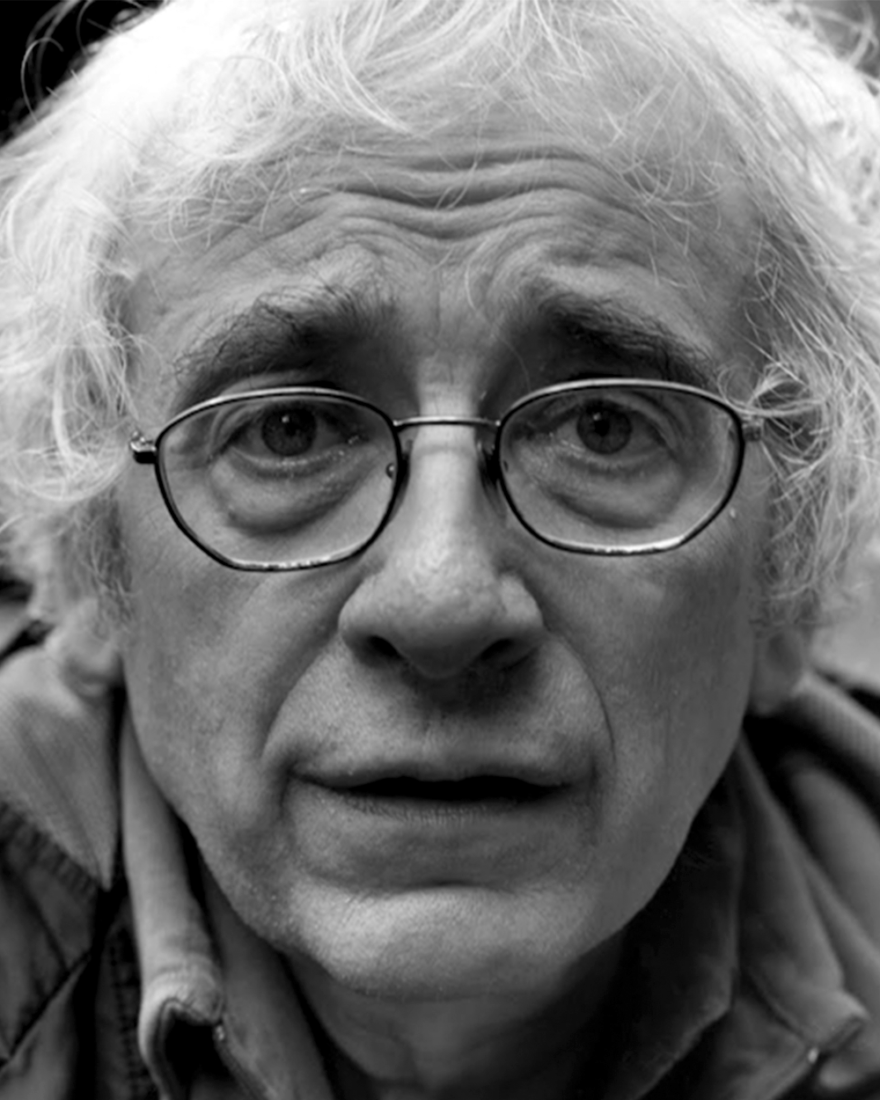 Austin Pendleton
Director
AUSTIN PENDLETON has been most recently represented as a director by his productions, in New York, of Gidion's Knot (by Johnna Adams) at 59E59, Seagull 69 (adapted from The Seagull) at Mississippi Mud; Ivanov, Three Sisters, and Uncle Vanya (all at CSC), and Look Homeward, Angel for Mother of Invention, among many other productions; in Chicago, at Steppenwolf (where he is a member of the Ensemble) most recently by Tribes; in London at the National Theatre by Detroit by Lisa D'Amour; and in Little Rock by A Loss of Roses by William Inge, at Arkansas Rep. He is also an actor: Broadway, off- and off-off-Broadway, regional theatre, and many movies and TV appearances. Playwright: Orson's Shadow, Uncle Bob, and Booth, and (at HB Studio in New York) teacher of acting. Walt Spangler
Set Designer
WALT SPANGLER is delighted to return to Atlantic Theater Company where he has designed over a dozen productions. For Austin Pendleton, Walt designed the acclaimed Classic Stage Company revival of Three Sisters; The Birthday Party and Tribes at Steppenwolf. Recent/Upcoming projects include: Tuck Everlasting: The Musical, directed by Casey Nicholaw, A Room with a View, directed by David Armstrong; A Christmas Story: The Musical, directed by John Rando; Dying for It, directed by Neil Pepe; The Jacksonian, directed by Robert Falls and The Herd, directed by K. Todd Freeman. Website: waltspangler.com Alexis Forte
Costume Designer
ALEXIS FORTE. This is Alexis Forte's first design at Atlantic Theater. Costume Designer: The Rise and Fall of a Teenage Cyberqueen (Access Theatre), Contigo (Signature Theatre), Spirits of Exit Eleven (The Lion-Theater Row), Gutter Space (Brick Theater), Civil Unrest (Old Vic Tunnels, London), Romeo and Juliet (St. Paul's Covent Garden, London), King Lear (Shakespeare in Styria, Austria). Assistant Designer: Modern Terrorism (Second Stage), A Family for all Occasions; Ninth & Joanie (Labyrinth Theatre Company), The Divine Sister (SoHo Playhouse), Measure for Measure (Shakespeare in the Park). Costume Coordinator: "House of Cards" (Netflix), "Tin Man" pilot (NBC), "The Leftovers" (HBO). Education: Central Saint Martins, London. Keith Parham
Lighting Designer
KEITH PARHAM. New York: The Model Apartment (Primary Stages); Through the Yellow Hour (Rattlestick Theater); Tribes, Mistakes Were Made, and Red Light Winter (Barrow Street Theatre); Stop the Virgens (Karen O at St. Ann's Warehouse); Ivanov, Three Sisters (CSC); A Minister's Wife (Lincoln Center Theatre); Adding Machine (Minetta Lane); Crime and Punishment, Sunset Limited (59E59). International: Stop the Virgens (Sydney Opera House); Homebody/Kabul (National Theatre of Belgrade, Serbia). Regional: The Jewels, The Silent Language, The Dumb Waiter, Baal (TUTA); Venus in Fur, Sweet Bird of Youth, Red, The Seagull (Goodman Theatre); Tribes, The Birthday Party, Sunset Limited, Red Light Winter (Steppenwolf); Angels in America I and II, An Iliad (Court Theatre). Arena Stage, The Alley Theatre, Trinity Repertory, Shakespeare on the Sound, Actors Theatre of Louisville, Northlight Theatre, Writers' Theatre, Lookingglass Theatre, Chicago Opera Theatre, and TUTA Theatre West among others. Awards: Obie, Lortel, Afterdark, and Michael Maggio. Ryan Rumery
Original Music & Sound Designer
RYAN RUMERY is a musician, composer, and sound designer. He recently produced an album for The Joy of Harm, featuring Jacob Valenzuela from Calexico and recorded by Craig Schumacher (Neko Case and KT Tunstall) at Wavelab in Tucson, Arizona. Mr. Rumery also performs with The Painted Bird, a dance piece by Palissimo, which has performed at Baryshnikov Arts Center, La MaMa, PS 122, Legion Arts, the Wexner Center, and in Zilina, Slovakia. Last summer, he performed his live score for The Master Builder at the BAM, featuring John Turturro. Over the last two years, he released his first two EPs from the productions of 4000 Miles at Lincoln Center and Ivanov starring Ethan Hawke at CSC. His film credits include Syncronycity, Gatewood, FlowerMan, and And, Apart. His theater work has been heard across the United States, including the Broadway production of Thurgood starring Laurence Fishburne. Kelly Ice
Production Stage Manager
KELLY ICE is thrilled to be working with Atlantic! Off-Broadway: Queen of the Night (Variety Worldwide), Here Lies Love (The Public Theater), The Last Seder (Rosalind Productions, Inc.), Sleep No More (Punchdrunk/Emersive), Double Falsehood (CSC), The Road To Qatar (York Theatre), Secrets of the Trade, Happy Now? (Primary Stages), My Big Gay Italian Wedding, Spirit Control (MTC), Coraline (MCC). New York: At Home Abroad, Arms and the Girl (UnSung Musicals), Smile (Singing OnStage), Deadline, Sarah At Noon, The Wife (Lark Play Development Center), The Boys Upstairs (FringeNYC, Encore Series, & Fringe BENEFITS). Regional: Tell Me On A Sunday, Wait Until Dark (Surflight Theatre), Thoroughly Modern Millie (Fulton Theatre), Sisters of Swing (PA Centre Stage). Tours: Radio City Christmas Spectacular Arena Tour. Fundraising/Charity events with BC/EFA, Broadway Dreams Foundations, ASTEP, The Actors Fund. Graduate of Penn State University. Proud member of AEA. Molly Minor Eustis
Assistant Stage Manager
MOLLY MINOR EUSTIS. Atlantic Theater Company: Bluebird, Dusk Rings a Bell; Culture Project: Dan Hoyle's The Real Americans and Tings Dey Happen; Mike Albo's The Junket; Epic Theatre Ensemble: Measure For Measure, Richard III Born With Teeth, Dispatches From (A)mended America, Macbeth, and nine productions with Epic's Shakespeare Remix after-school program. Other credits include: Colin Quinn: Unconstitutional (Cherry Lane & tour); Orlando (Classic Stage Company); Palestine (NYTW/Twilight); Telephone (Foundry Theatre); The Language of Trees and Old Acquaintance (Roundabout); Hell House (Les Freres Corbusier/St. Ann's Warehouse). B.A., College of Charleston; M.F.A., Columbia University; New Orleans native.
Reviews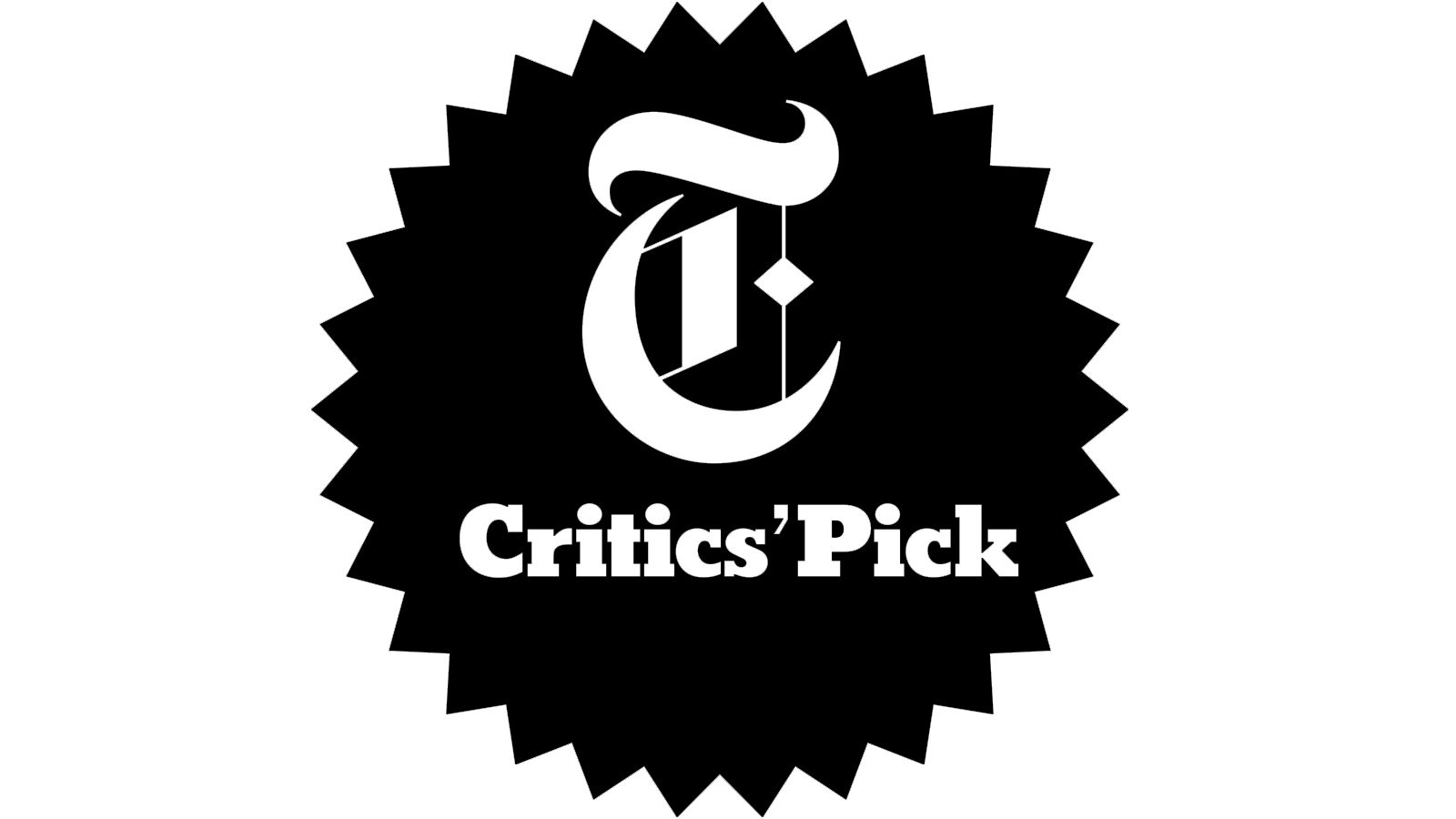 "A rich new play deliciously mounted! Mr. Guirgis has a splendid ear in blurring lines between the sacred and profane and it is a dizzying and exciting place to be! Directed by Austin Pendleton with an authoritative finesse and features a superb cast led by Stephen McKinley Henderson in an impeccably measured performance."
the new york times
"Sublime!"
usa today
"Tender, gritty, shocking and crowned with Henderson's crazy-great performance, the whole ensemble is impressive!"
ny daily news
"A warm, rich dialect that comes right off the city streets!"
Variety
"Quite possibly Guirgis' most accomplished work to date! A tremendously fine production!"
Entertainment Weekly
Community
study guide
Atlantic's study guides take educators and their students deeper into the story. Each guide provides a variety of discussion starters, activities, and a relevant contextual basis to immerse students in the world of the play before attending the show.
Photos by Kevin Thomas Garcia