Atlantic for Kids: The Big One-Oh!
Music by Doug Besterman
Lyrics by Dean Pitchford
Book by Timothy Allen McDonald
Based on the Novel by Dean Pitchford
Music direction by britt bonney
Directed & Choreographed by MK Lawson
Linda Gross Theater
September 28 – October 20, 2019

The Big One-Oh! is a triumphant new musical for the whole family based on the book of the same name. Recommended for kids 5+ but welcomes children of all ages.
More Info
Charley Maplewood has never been one for parties—that would require friends, which he doesn't have. Well, unless you count his monster friends, but they're only imaginary. But now that he's turning ten—the big one-oh—he decides to throw a birthday party for himself, complete with a "House of Horrors" theme. Of course things don't work out as he plans. Will Charley be able to pull it together before the big one-oh . . . becomes the big OH-NO!?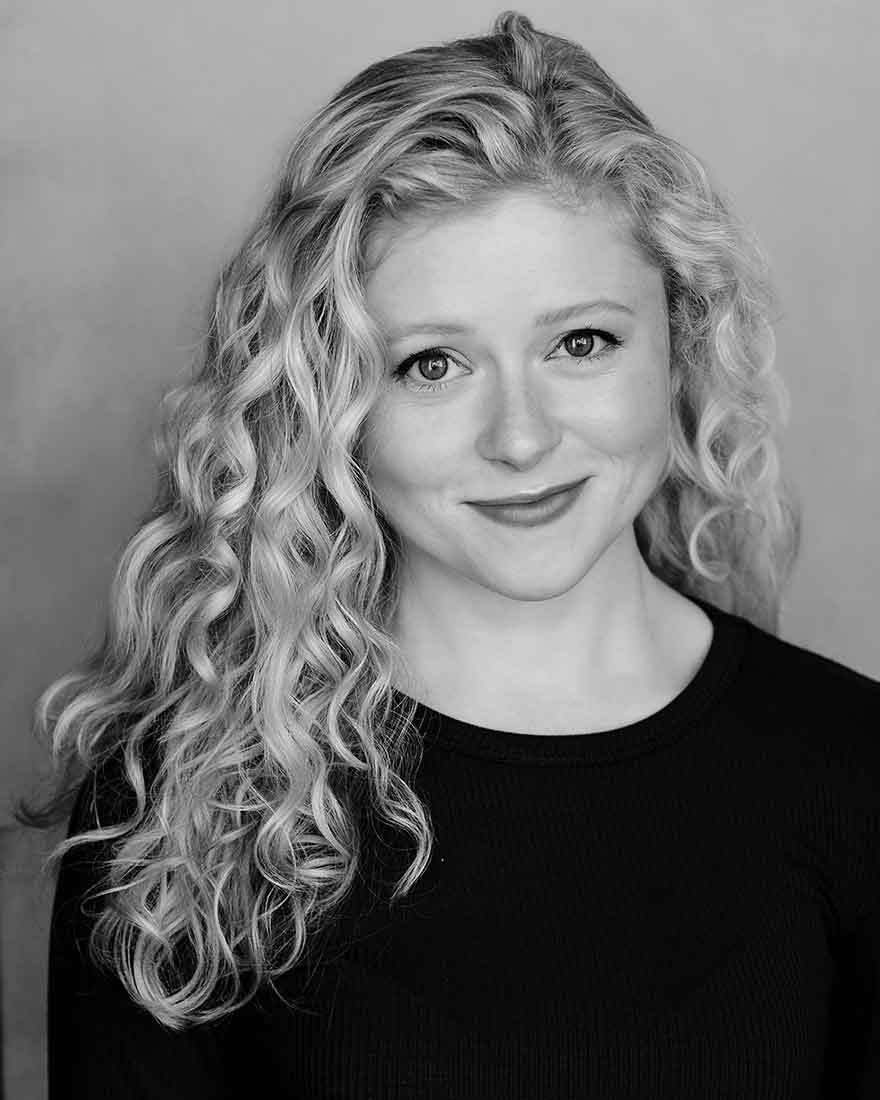 Laura Axelrod
Jennifer
LAURA AXELROD. Atlantic Theater Company debut! Regional: A Christmas Carol (Hartford Stage); New Moon Play Festival (Luna Stage); A Flea in Her Ear, Once in a Lifetime, As You Like it, A Little Night Music, 110 in the Shade, The Game's Afoot: Holmes for the Holidays (The Monomoy Theatre). Education: The Hartt School BFA Actor Training. Productions include Steel Magnolias, The Children's Hour, Macbeth, and Dancing at Lughnasa. Thank you to Kyle Brand, my pretend agent; Sarah Killough, roommate and acting coach extraordinaire; and Mom and Dad for everything under the sun.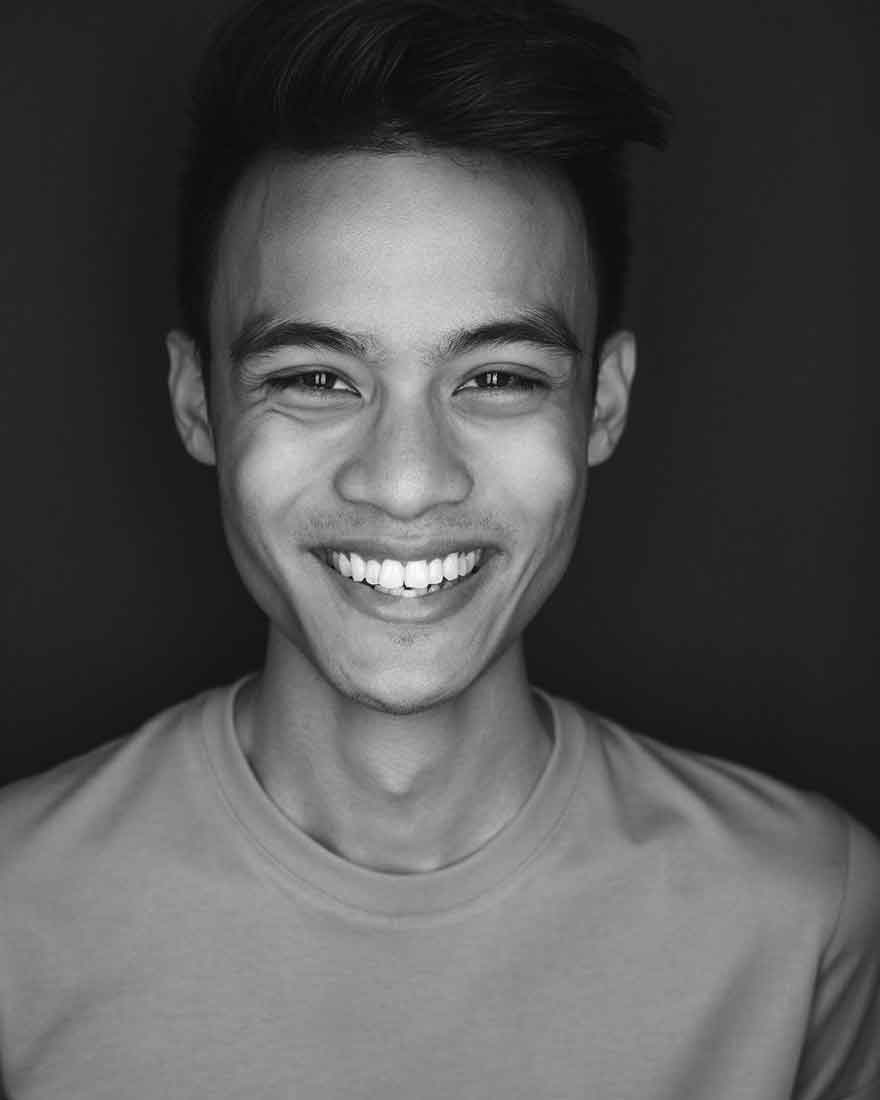 Aaron Banes
Charley
AARON BANES is thrilled to be making his Atlantic Theater debut in The Big One-Oh! He was recently in the international tour of PJ Masks Live as Night Ninja. Favorite credits include The Secret Garden (Colin), The Medium (Toby), and Beatsville (Thelonious). NYU Steinhardt graduate. Thank you to the entire TBOO! team. To my family, friends, and Matt, this is the big one and this is for you. aaronbanes.com @aaron.banes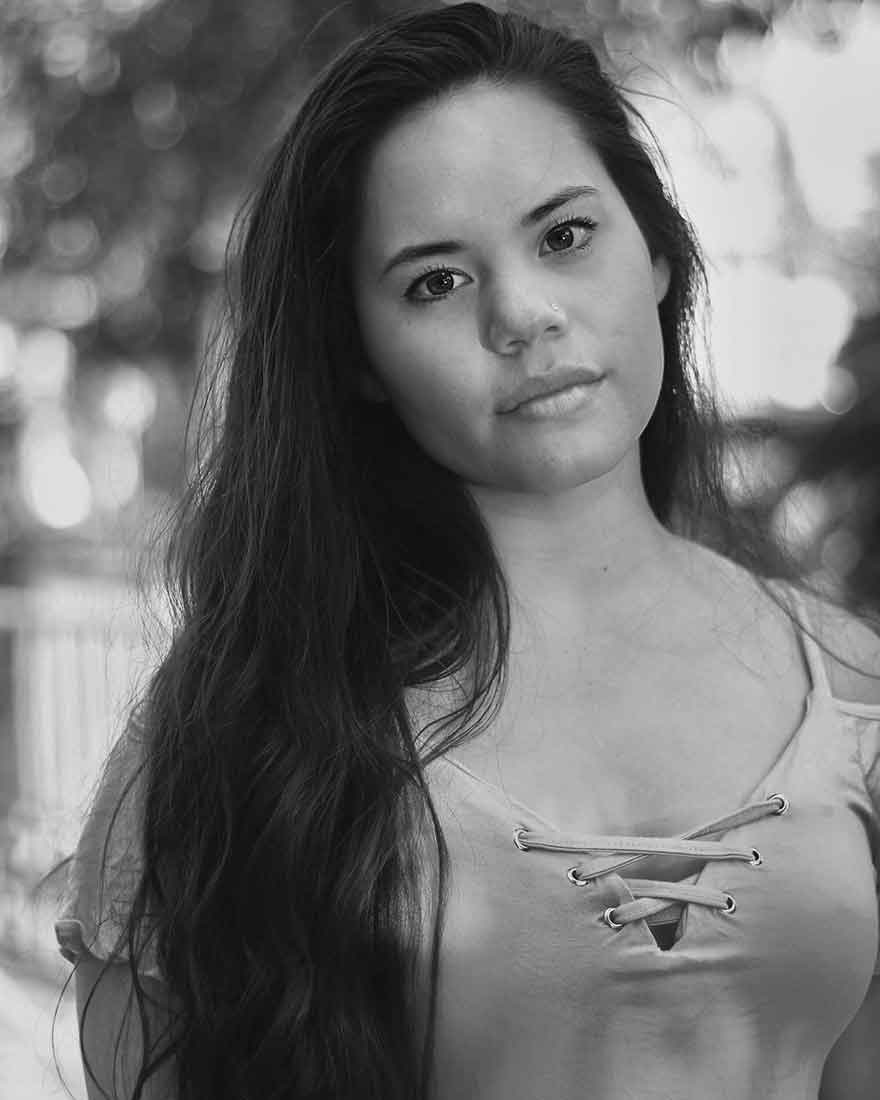 Sarah Kowalski
Donna
SARAH KOWALSKI is thrilled to be returning to the Atlantic stage in The Big One-Oh! Recent credits include: Head Over Heels dance captain/associate choreographer (Dirty Minds Theatre Company); This Girl Laughs, This Girl Cries, This Girl Does Nothing (Atlantic Theater Company); and Living with Olivia Cadence Donovan (New York Theatre Festival). She would like to thank her fabulous director, MK, the wonderful cast and crew, and her closest supporters for all of their love, dedication, and diligence! CAP21 Musical Theatre Grad. sarahgkowalski.com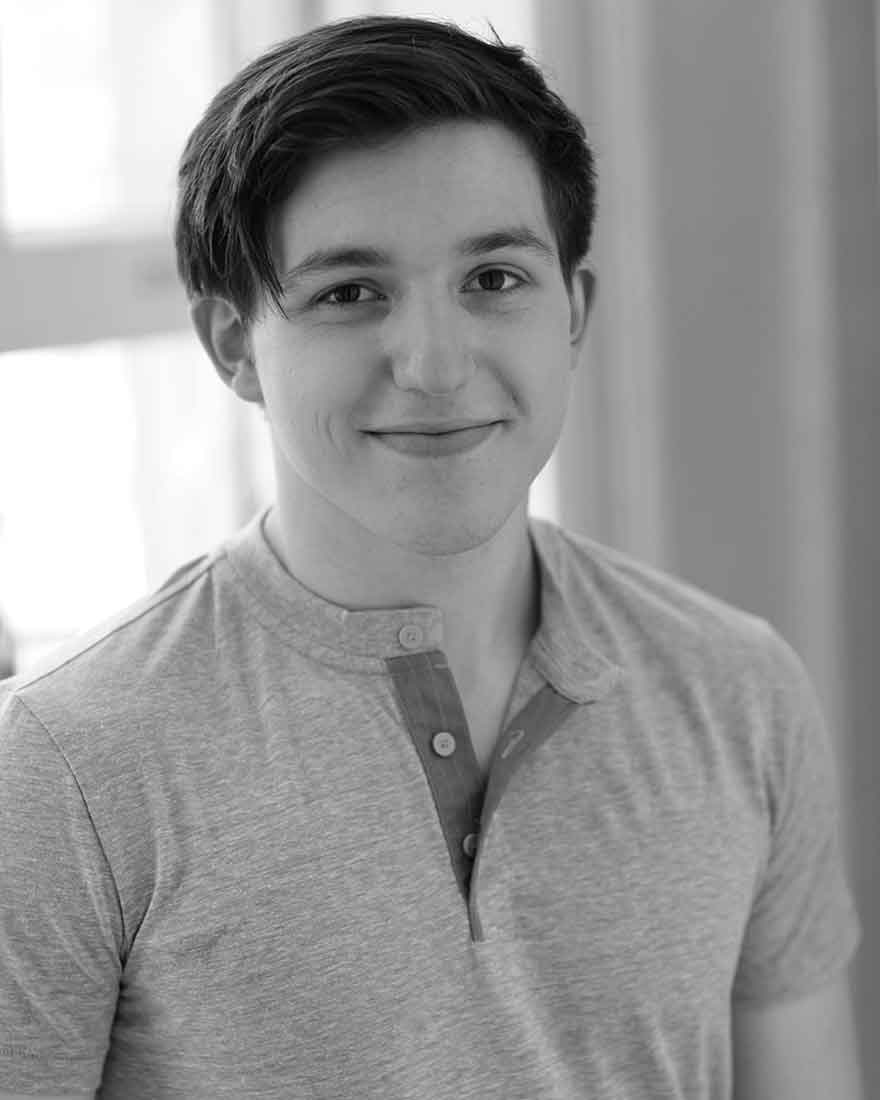 Thomas Prast
Cougar/Dad
THOMAS PRAST is wildly excited to be back at Atlantic for The Big One-Oh! A native of Orlando, Florida, Thomas graduated from NYU Tisch in 2016 from the Stella Adler Studio of Acting. He was last seen at Atlantic in James and the Giant Peach as the Earthworm (and a few others). Favorite credits include Spring Awakening (Secret Theatre), Merrily We Roll Along (Sharon Playhouse), and PITS! The Unauthorized Holes Musical (PIT Striker). The most love to Tori, my family, and MK, Tim, and everyone involved in making this production happen! Enjoy! thomasprast.com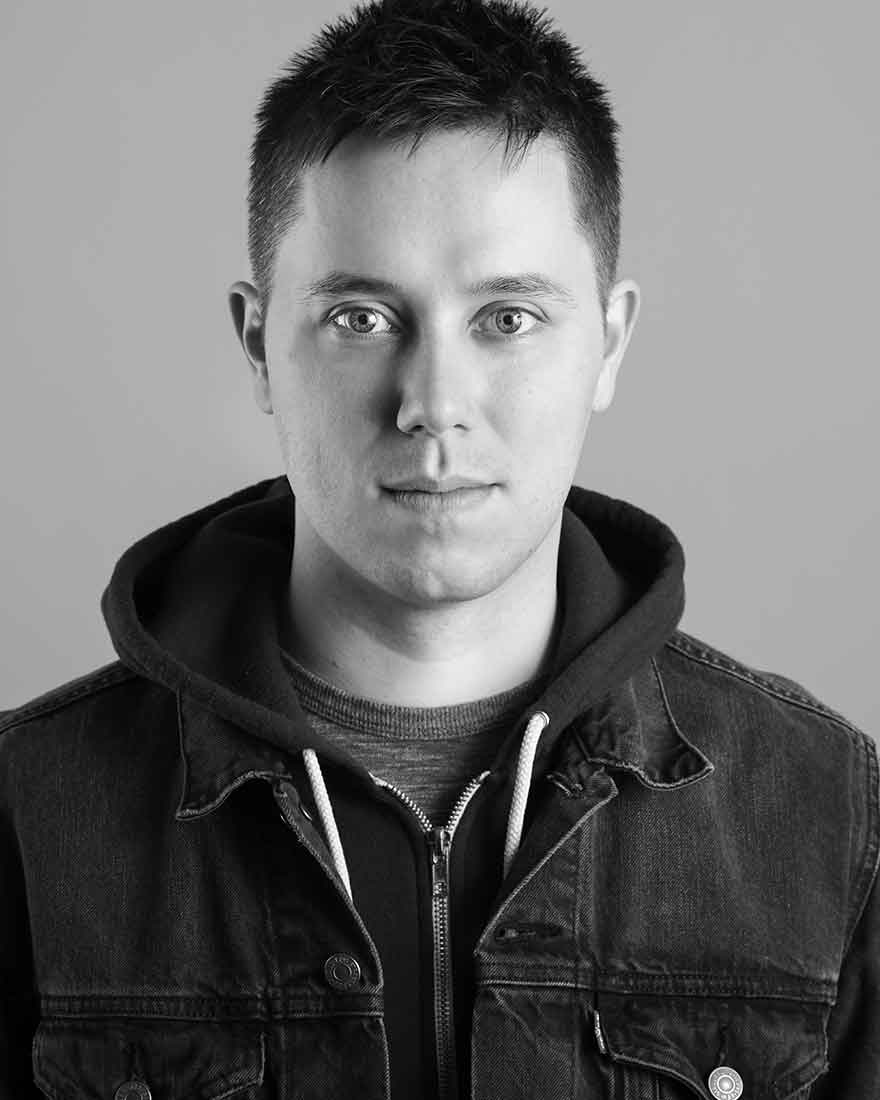 Austin Sanders
Garry/Vince
AUSTIN SANDERS is an actor/writer/director/comedian based out of New York City. Austin works as an Artistic Associate with the creative writing non-profit "The Story Pirates." Recent theater credits include Wicked Frozen (St Luke's Theatre); Harold Pinter's Betrayal, Sam Shepard's Fool For Love, and Sarah Burgess' Dry Powder (The Arthur Seelen Theater). In 2017, Austin performed his one man show, VH1 Storytellers: Declan Saturn and the Action, during the SOLOCOM Festival. He performs regularly around the city with Entirely from Memory and X Plus One. Austin directed the sketch shows The Outer Zone at The Tank, New Wave Mixtape at the Magnet Theater, and Mint's Hints at Littlefield. Austin won the Best Writing Award at ITVF for the half hour comedy "Sox News". He is the Producing Director for Glamsmash LLC and a graduate of MTSU. Love to my family, friends, and amazing partner Kendra Jo!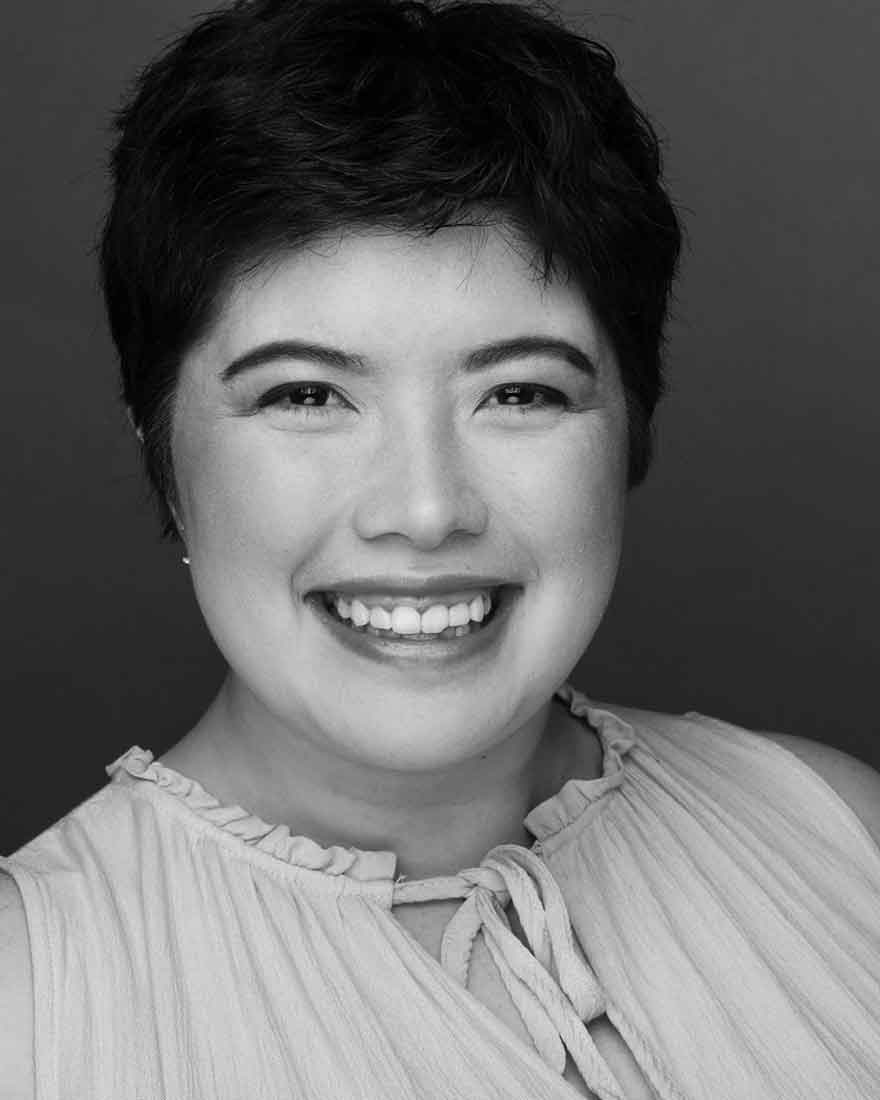 Heather Sawyer
Scottie
HEATHER SAWYER is from Dallas, Texas and a graduate of the Molloy College CAP21 BFA Program for Musical Theatre. Heather appeared as James in James and the Giant Peach as well as Last Stop on Market Street, and is so happy to be back with the Atlantic Theater Company family. In 2018, Heather was in the New York Musical Festival song cycle, Breaking Ground. Her favorite roles include: MJ Clarke in Camp Eaglewood (dir. Marshall Pailet), Tweedle Dee in Lost in Wonderland (dir. Baayork Lee), and the Wolf in Into the Woods (dir. Travis Greisler). Special shout out to the horrifically amazing cast, crew and creative team for the endless laughs and talent, the faculty of CAP21 for knowing that story is the most important part, the Peaches for being the best beans, The Misfits for being the greatest stars of NYC, her wonderful family for the endless love and support, and lastly you, the audience and kiddos of NYC. Without all of you this wouldn't be possible. theadventuresofheathersawyer.com @heathersawyer14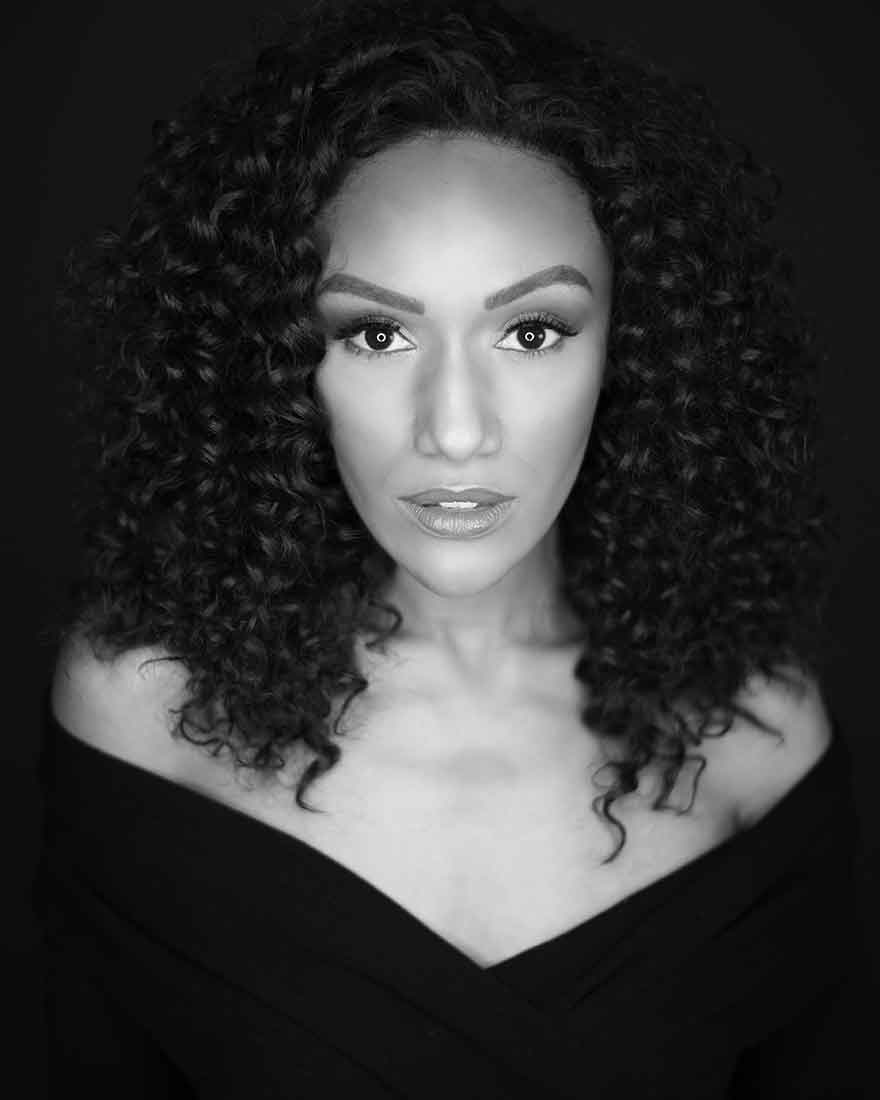 Samantha Joy Singh
Mom
SAMANTHA JOY SINGH is elated to be joining the cast of The Big One-Oh! as Mom in her first New York production since moving back home to the East Coast three months ago. Samantha Joy received her BFA in Musical Theater from Pace University (NYC). Born and raised in New York, Samantha has spent the last few years living in San Francisco and Minneapolis where she's been blessed to teach performing arts and to perform. Her most recent credits include Doris in Supernatural: The Play, Electra in Iphigenia and Other Daughters, Lord Angelou in Measure for Measure, and Mary Magdalene in The Womyn's Mysteries. Samantha Joy would like to thank her family, friends, her parents, and her husband Devon for their consistent encouragement throughout the last few years that have been a rollercoaster. If it wasn't for all of your support, I truly wouldn't be here.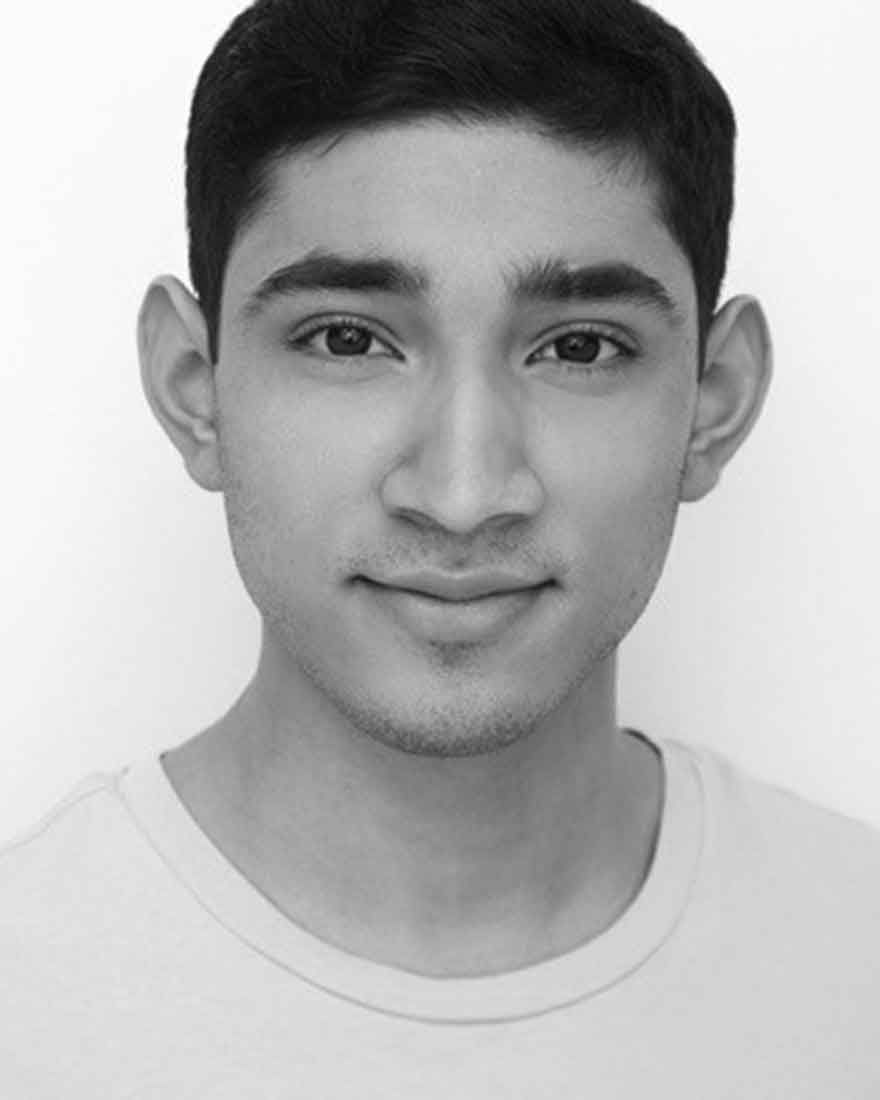 Daniel Soto
Darryl
DANIEL SOTO is thrilled to join The Big One-Oh! in the role of Darryl. He is a NYC based actor from Poth, Texas and recent alumni of The American Academy of Dramatic Arts. Selected credits include: Off-Broadway: Angelina Ballerina (Marco), Notes from the Basement (Abdurahman). Conservatory: Coriolanus (Brutus), A Spare Me (Sel). Regional: Seussical the Musical (Jojo), Broadway Cruise (Performer). Film/TV: Amazon's "Marvelous Mrs. Maisel," HBO's "The Deuce," and "Bad Education." He sends his love to his family back home, significant other, and dedicates this performance to his angel Alyssa. He is grateful for the opportunity to share his craft and creativity with this company and audience.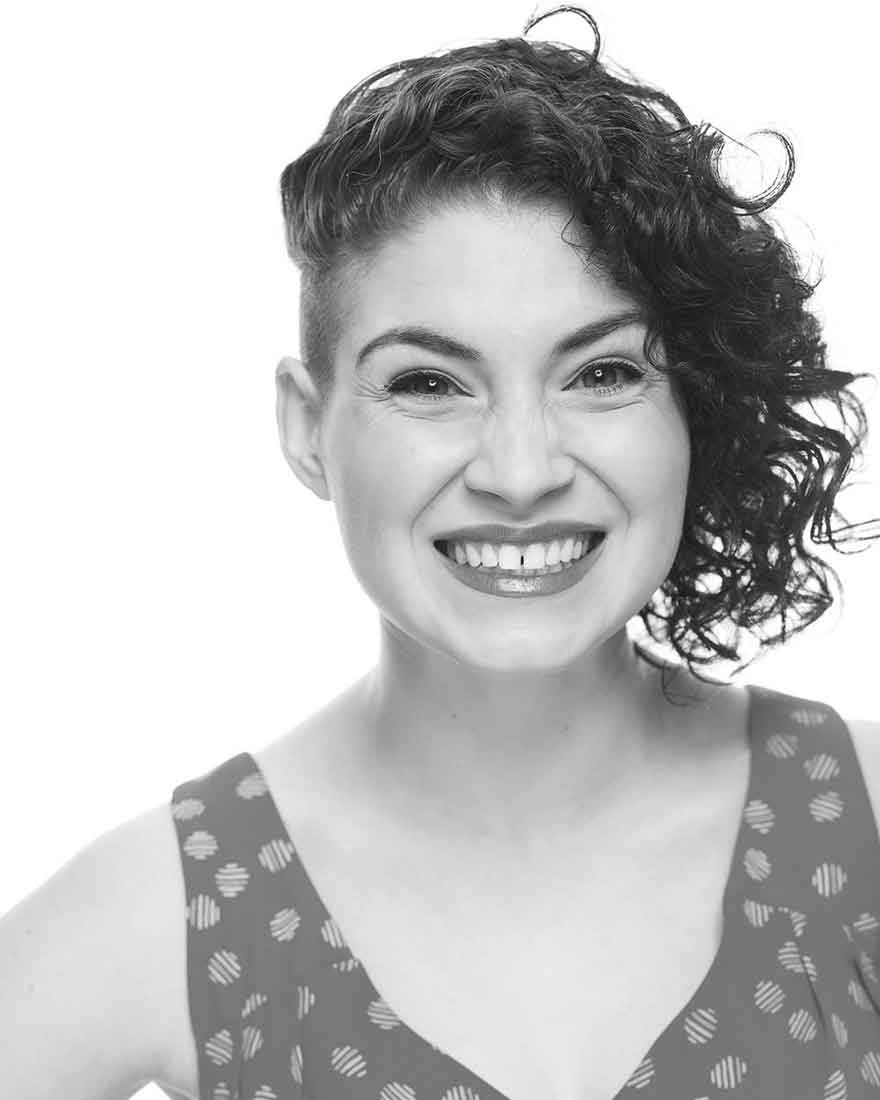 Sarah Sutliff
Lorena
SARAH SUTLIFF is thrilled to be returning to Atlantic after playing Centipede in last fall's Atlantic for Kids production James and the Giant Peach! Sarah is a graduate of Wagner College. She also studied at Stella Adler Studio of Acting and completed the one-year conservatory program at the Atlantic Acting School. She serves as the Artistic Director of Rebel Playhouse, a NYC based educational theater company producing theater for young audiences. They are currently in residence at the 14th Street Y. She is also the co-creator, co-writer, and co-star of Beethoven: The Webseries, which released its first season in the summer of 2018. Sarah most recently appeared as Edwin W. Pauley in Danny Rocco's Convention at The Irondale Center, a piece originally developed in 2017 at the Atlantic Acting School. Give her a follow at @safibole or learn more at sarahsutliff.com! Doug Besterman
Music
DOUG BESTERMAN. Since 1992, Doug has been in-demand as an arranger/orchestrator for Broadway shows, films, and recordings – past projects include: The Producers (stage and film), Chicago (film), and Nine (film). He has been privileged to work with some of the most recognizable names in the industry, including composers Mel Brooks and Alan Menken, recording artists Barbra Streisand and Barry Manilow, and directors Rob Marshall and Susan Stroman. He has also earned some of the industry's top honors, including 3 Tony Awards, 2 Drama Desk Awards and a Grammy Award nomination. Dean Pitchford
Lyrics, Original Novel
DEAN PITCHFORD. Born and raised in Hawaii and graduated from Yale University, Dean Pitchford performed off- and on-Broadway (Godspell; Pippin) before turning to songwriting, screenwriting and directing. Dean was nominated for four Academy Awards (winning the 1981 Best Song Oscar for "Fame," co-written w/ Michael Gore), three Golden Globes (winning for "Fame"), eight Grammys and two Tonys; his songs – recorded by such artists as Barbra Streisand, Whitney Houston, Cher, Peter Allen, LL Cool J, Kenny Loggins, Hugh Jackman, Dolly Parton, Bette Midler and Martina McBride – have sold over 70 million records. The musical stage adaptation (w/ Walter Bobbie) of his original screenplay for Footloose ran for more than seven hundred performances on Broadway and is now seen all over the world. Dean also provided the lyrics for Carrie: The Musical, which was first produced in 1988 by the Royal Shakespeare Company – first in England and then on Broadway – and was then revived in 2012 by MCC Theater. Major productions have recently been seen in London (Southwark Playhouse) and Los Angeles (The Los Angeles Theatre). Dean's middle-grade novels, The Big One-Oh and Captain Nobody, are published by Putnam/Penguin; his performances of their audiobook recordings (Listening Library/Random House) were both nominated for Grammys. His third novel, Nickel Bay Nick, was published to acclaim in 2013, and Dean voiced that audiobook for Audible.com Timothy Allen McDonald
Book
TIMOTHY ALLEN MCDONALD is an award-winning playwright (Roald Dahl's Willy Wonka, The Musical Adventures of Flat Stanley, Jim Henson's Emmet Otter's Jug-Band Christmas, Roald Dahl's James and the Giant Peach) and adaptor of over 125 musicals (highlights include Guys and Dolls JR., Getting to Know…The Sound of Music, The Wizard of Oz YPE, and Les Miserables School Edition). McDonald is also an accomplished director (Dear Edwina produced by multi-Tony award winner Daryl Roth, and The Phantom Tollbooth at the John F. Kennedy Center for the Performing Arts) and a leading authority on musical theater education. Tim has had the unique honor of seeing Roald Dahl's Willy Wonka performed at the White House for President and Mrs. Bush, and directing Sarah Jessica Parker at the first-ever White House Talent Show for President and Mrs. Obama. Britt Bonney
Music Director
BRITT BONNEY is an award-winning music director and composer whose eclectic vocal arrangements have been featured on The Weather Channel, the Fox network, WPIX11, at Lincoln Center, and in Broadway houses. Music directing credits include the DC premiere of Todd Almond's Girlfriend at Signature Theatre (Helen Hayes Award, Outstanding Musical Direction), the recent national tour of American Girl Live, and Orfeh & Andy Karl's Legally Bound concert in San Francisco. Britt's vocals can be heard on 2017's Beauty and the Beast film as well as Disney's The Hunchback of Notre Dame cast album, which she also mixed and mastered together with Stephen Schwartz. Britt recently received an honorable mention from the Billie Burke Ziegfeld Award for female composers, and in response to a reading of her new musical Montgomery at the Kennedy Center, DC Metro Theater Arts declared, "Britt Bonney… has already made a mark on American musical theater." BMI Workshop; M.A., Vocal Pedagogy: Columbia University.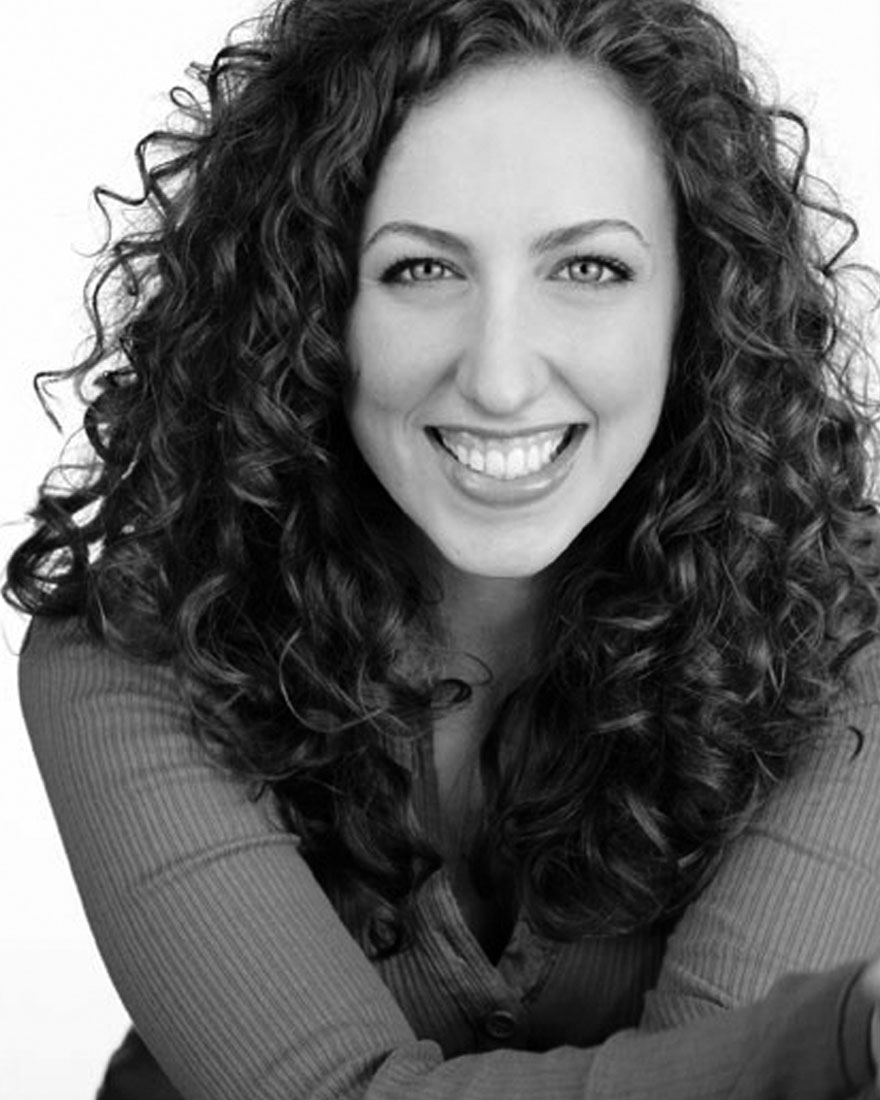 MK Lawson
Director, Choreographer
MK LAWSON is so happy to be back working for one of her favorite companies, after choreographing 5 amazing projects for Atlantic for Kids and directing last season's James and the Giant Peach. As a choreographer: award-winning and record-setting productions for Atlantic for Kids, Florida Rep, White Plains Performing Arts Center, Ocean State Theatre Company, and Sharon Playhouse. As director/choreographer: new musicals for the International Fringe Festival and NY Children's Theatre Festival; The Drowsy Chaperone, Brigadoon and The Secret Garden (NYU). As an Associate Director: Romy and Michele's High School Reunion (world premiere at the 5th Avenue), Atlantis: a new musical (world premiere at Virginia Rep), Rock of Ages 10th Anniversary production (New World Stages). You can find more of her at mklawson.com.
Community
Relaxed Performances
We currently hold two Relaxed Performances for each Atlantic for Kids productions: one for public school groups and one for the general public. Relaxed Performances are events designed with accommodations for people—including those with autism, sensory or communication disorders, or developmental differences—who would benefit from a more relaxed theater-going environment.
The relaxed performances for The Big One-Oh! will be Friday, October 11th for school groups and Saturday, October 12th for the public.
Click on the performance time of your choice to begin booking.
Click here for a full month calendar view.
All non-member tickets are non-exchangeable and non-refundable. Members may exchange tickets, based on availability.
For more information about accessible seating, please call 646-216-1143.