Atlantic for Kids: She Persisted, The Musical
Script & Lyrics by Adam Tobin
Music by Deborah Wicks La Puma
Adapted from the book written by Chelsea Clinton & Illustrated by Alexandra Boiger
Published by Philomel Books
Directed & Choreographed by MK Lawson
Linda Gross Theater
February 22 – March 15, 2020
She Persisted, The Musical is a rallying cry for all of those tiny feminists, mini activists and little ones ready to take on the world, one dream at a time!
More Info
In this trailblazing new musical for young audiences based on Chelsea Clinton's best-selling book, fourth-grader Naomi's field trip to a Women's History Museum turns into a time travel adventure where she encounters inspirational women overcoming barriers and making waves. Recommended for children 5+ but welcomes kids of all ages.
Please note: Saturday, March 7th at 10:30am will be a Relaxed Performance. For more information, click here.
"This is sure to bring some levity to what is usually the darkest chunk of New York winter."
Adam Goldman, TIme out new york
"Perfect for the young feminist in your life!"
Adam Goldman, TIme out new york Adam Tobin
Script & Lyrics
ADAM TOBIN is the writer and lyricist of She Persisted, The Musical, adapted from Chelsea Clinton's children's book for Bay Area Children's Theatre. A Senior Lecturer teaching screenwriting and television at Stanford University, Tobin created the television series "About a Girl" and "Best Friend's Date" for Viacom's The-N network (now TeenNick), won an Emmy for writing on Discovery Channel's "Cash Cab," and worked in script development for Jim Henson Pictures and The National Basketball Association. He has taught story seminars to DreamWorks Animation, Aardman Animation, and Blue Sky Studios. Tobin also performed with Los Angeles Theatresports and the comedy group The But Franklies, and was a founding member of the Stanford Improvisors. He holds a Bachelor's degree from Stanford in English and an MFA from USC School of Cinematic Arts in Screenwriting. Deborah Wicks La Puma
Music
DEBORAH WICKS LA PUMA. A composer, music director and orchestrator, Deborah Wicks La Puma is one of the most produced Theatre for Young Audiences artists working today. With bestselling children's author Mo Willems she has created Elephant and Piggie's: We Are In A Play (The Kennedy Center), and Naked Mole Rat Gets Dressed: The Rock Experience (Seattle Children's Theatre). Her many and diverse works with playwright Karen Zacarías include Ella Enchanted (based on the book by Gail Carson Levine), Olivério: A Brazilian Twist (The Kennedy Center), Frida Libre (La Jolla Playhouse), Looking for Roberto Clemente (Imagination Stage) and Einstein Is a Dummy (The Alliance Theatre). With playwright Doug Cooney, La Puma created Nobody's Perfect (based on the book by Marlee Matlin), a bilingual musical in English and American Sign Language, commissioned by Very Special Arts and the Kennedy Center. Upcoming 2019 premieres include She Persisted, The Musical (based on the book by Chelsea Clinton) with Adam Tobin at Bay Area Children's Theatre, and Don't Let the Pigeon Drive the Bus: The Musical with Mo Willems at the Kennedy Center. Her adult works include the lyric opera Dakota Sky and the Mexican folk musical Perdita (based on Shakespeare's Winter's Tale) with Kathleen Cahill; and Cornerstone Theater Company's Making Paradise: The West Hollywood Musical. She received her MFA from New York University's Tisch School of the Arts, her Bachelor's degree from Stanford University, and she studied folk music with ethnomusicologist Alfredo López Mondragón. Her honors include the Jane Chambers Playwriting Award, an NEA New American Works Grant, two Parents' Choice Awards, and a Helen Hayes Award for Outstanding Musical Adaptation. A proud Mexican-American and "Navy brat" who grew up in Brazil, Portugal and California, La Puma is a member of TYA USA/ASSITEJ, ASCAP and The Dramatists Guild. Mother to three daughters and Mimi the Cat, La Puma lives in Southern California with her PR agent and loving husband, Chris. Chelsea Clinton
Original Book Author
CHELSEA CLINTON. As vice chair of the Clinton Foundation, Chelsea Clinton works alongside the Foundation's leadership and partners to help create economic opportunity, improve public health, and inspire civic engagement and service across the United States and around the world. In particular, Chelsea focuses on promoting early brain and language development through the Too Small to Fail initiative, and uplifting/empowering female entrepreneurs and women-led businesses around the world through initiatives like the Caribbean-focused Women in Renewable Energy (WIRE) Network. She also serves on the boards of the Clinton Health Access Initiative and the Alliance for a Healthier Generation. In addition to her Foundation work, Chelsea also teaches at Columbia University's Mailman School of Public Health and has written several books for young readers, including The New York Times bestsellers She Persisted: 13 American Women Who Changed the World and She Persisted Around the World, as well as Start Now! You Can Make a Difference; Don't Let Them Disappear; and It's Your World: Get Informed, Get Inspired & Get Going. She is also the co-author of The Book of Gutsy Women and Grandma's Gardens with her mom Hillary Clinton and of Governing Global Health: Who Runs the World and Why? with Devi Sridhar. Chelsea holds a Bachelor of Arts from Stanford, a Master of Public Health from Columbia's Mailman School of Public Health, and both a Master of Philosophy and a Doctorate in international relations from Oxford University. She lives with her husband Marc, their children Charlotte, Aidan and Jasper, and dog Soren in New York City. Alexandra Boiger
Illustrator
ALEXANDRA BOIGER grew up in Munich, Germany as the youngest of seven children. She studied Graphic Design at the Fachhochschule Augsburg before working in Feature Animation at Warner Brothers and DreamWorks. After working in animation, Alexandra decided to pursue a lifelong dream of becoming a children's book illustrator. She has illustrated many picture books, including She Persisted: 13 American Women Who Changed the World. Max and Marla was her debut as both author and illustrator. Alexandra now lives in Northern California with her husband and daughter.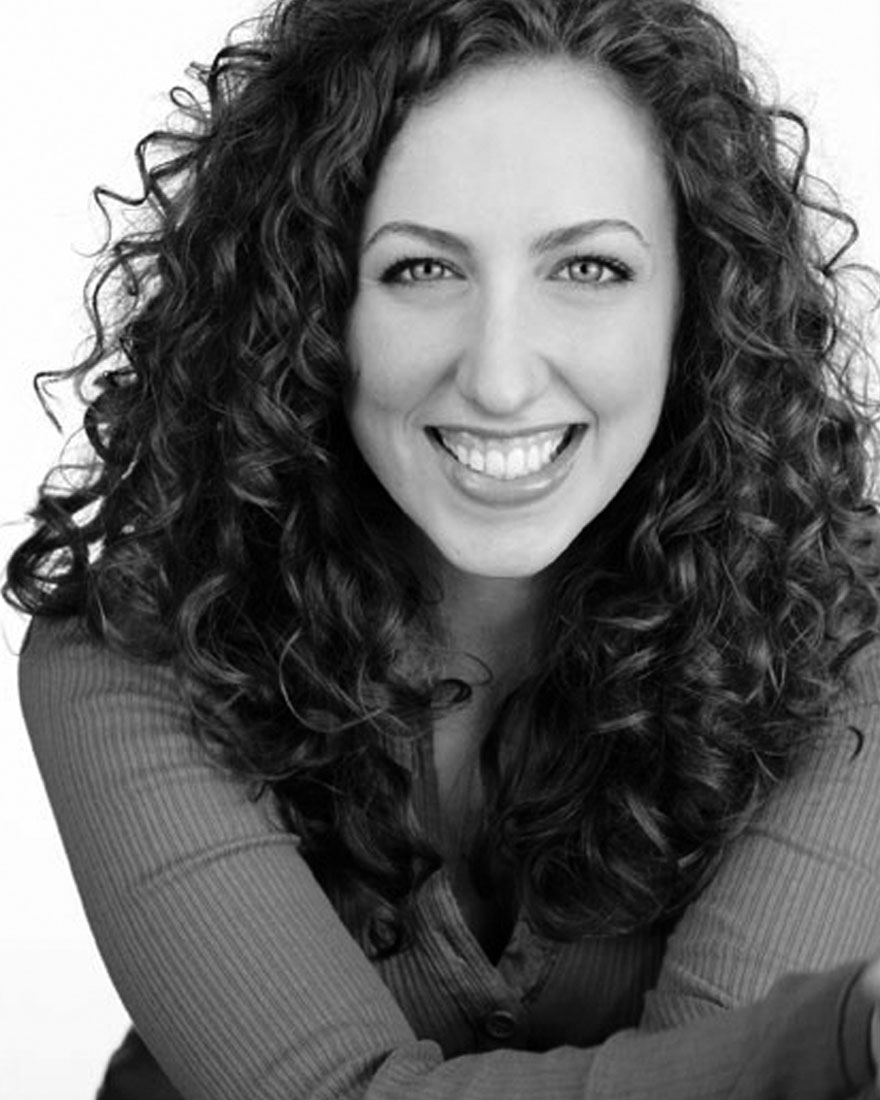 MK Lawson
Director, Choreographer
MK LAWSON is always happy to be back working for one of her favorite companies, having directed and choreographed the world premiere of The Big One-Oh! earlier this season. MK has choreographed 5 other amazing projects for Atlantic for Kids, and directed last season's James and the Giant Peach. As a choreographer: award-winning productions for Florida Rep, White Plains Performing Arts Center, Ocean State Theatre Company, and Sharon Playhouse; numerous productions and events for NYU. As a director/choreographer: new musicals for the International Fringe Festival and NY Children's Theatre Festival; Celebration, Brigadoon and The Secret Garden (NYU); upcoming immersive revival of The Drowsy Chaperone (Out of the Box Theatrics). As an Associate Director: Romy and Michele's High School Reunion (world premiere at the 5th Avenue), The Gentle Whisper of Trees (Westport Country Playhouse), Atlantis: a new musical (world premiere at Virginia Rep), Rock of Ages 10th Anniversary production (New World Stages). If you wanna know more check out mklawson.com !
Click on the performance time of your choice to begin booking.
Click here for a full month calendar view.
All non-member tickets are non-exchangeable and non-refundable. Members may exchange tickets, based on availability.
For more information about accessible seating, please call 646-216-1143.