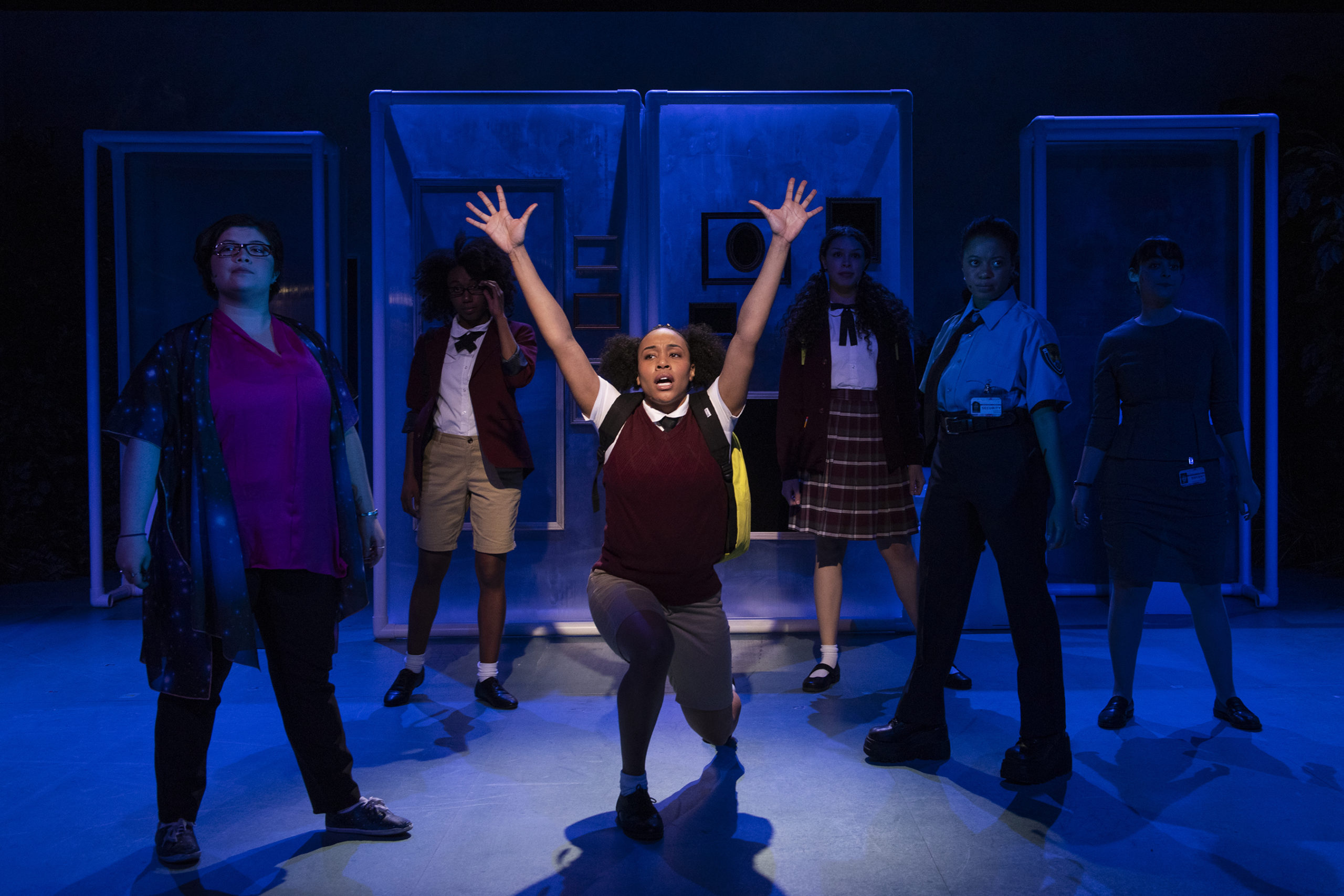 Atlantic for Kids: She Persisted, The Musical
Script & Lyrics by Adam Tobin
Music by Deborah Wicks La Puma
Adapted from the book written by Chelsea Clinton
& Illustrated by Alexandra Boiger
Published by Philomel Books
Music supervision by macy schmidt
Directed & Choreographed by MK Lawson
Linda Gross Theater
February 22 – March 22, 2020
She Persisted, The Musical is a rallying cry for all of those tiny feminists, mini activists and little ones ready to take on the world, one dream at a time!
More Info
In this trailblazing new musical for young audiences based on Chelsea Clinton's best-selling book, fourth-grader Naomi's field trip to a Women's History Museum turns into a time travel adventure where she encounters inspirational women overcoming barriers and making waves. Recommended for children 5+ but welcomes kids of all ages.
Running time: Approximately 60 minutes with no intermission.
Reviews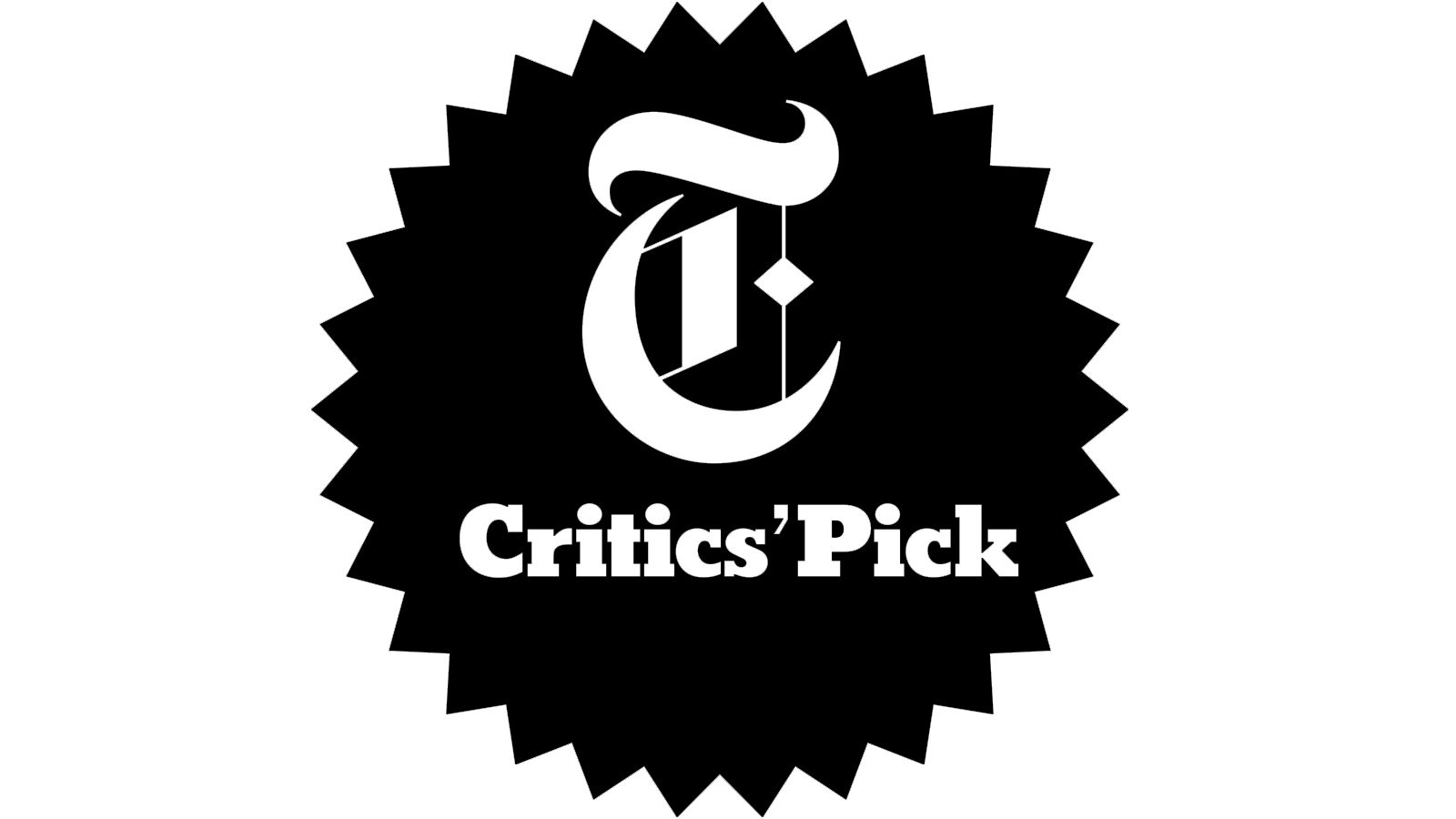 "An exuberant, time-traveling history lesson that instills confidence! The optimistic takeaway for the youngest generation is clear: Persevere. You've got this."
, The New York Times
"Inspirational! A call to action for families raising young feminists, She Persisted celebrates real-life sheroes while demonstrating that everyone has the power to make a difference."
"With so many kids' shows based on fairy tales, it's a treat to have one inspired by feminist tales."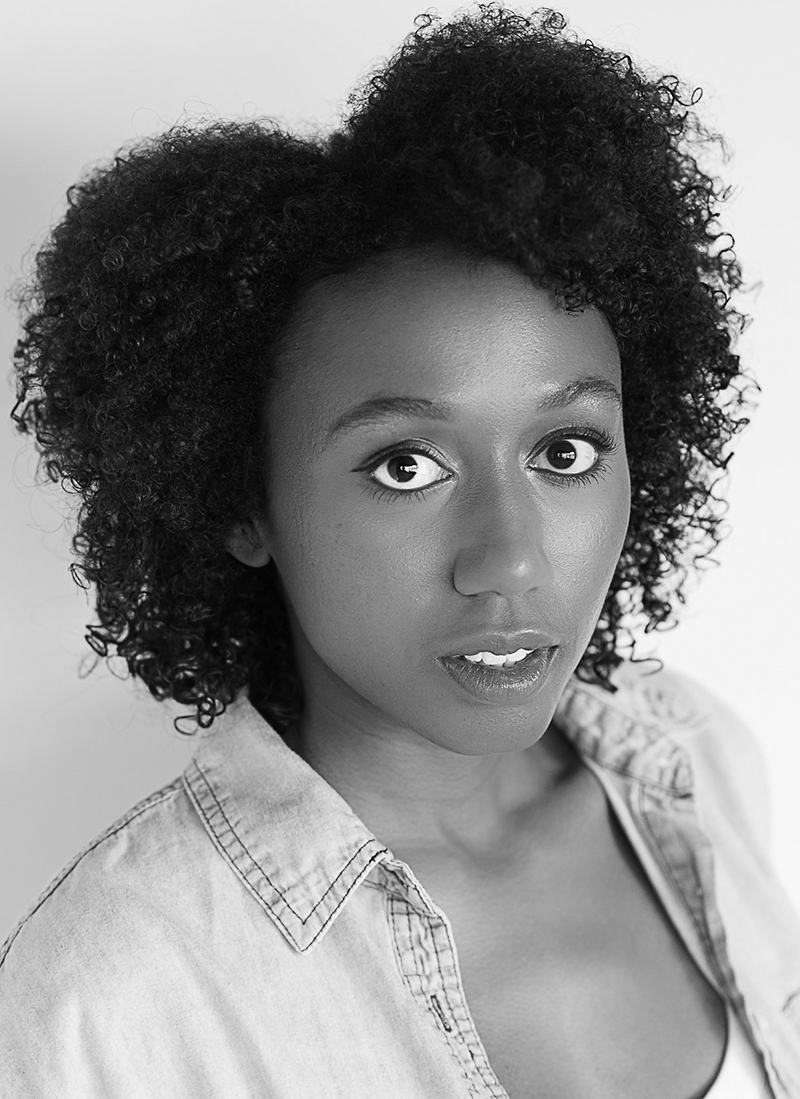 Auberth Bercy
Ruby Bridges/Bailey
AUBERTH BERCY is a graduate from New World School of the Arts College in Miami, FL. She is an actress who has been seen Off-Broadway at The 24 Hour Theatre Festival and The Broadway Bound Theatre Festival. Auberth is also a current member of The Flea Theatre's Resident Acting Company The Bats. Also a stand up comedian in New York, you may have seen her at YAAAS Comedy Festival and she'll take part in the 2020 Black Women In Comedy Festival. But more than anything she's very excited to be a part of bringing She Persisted, The Musical to life!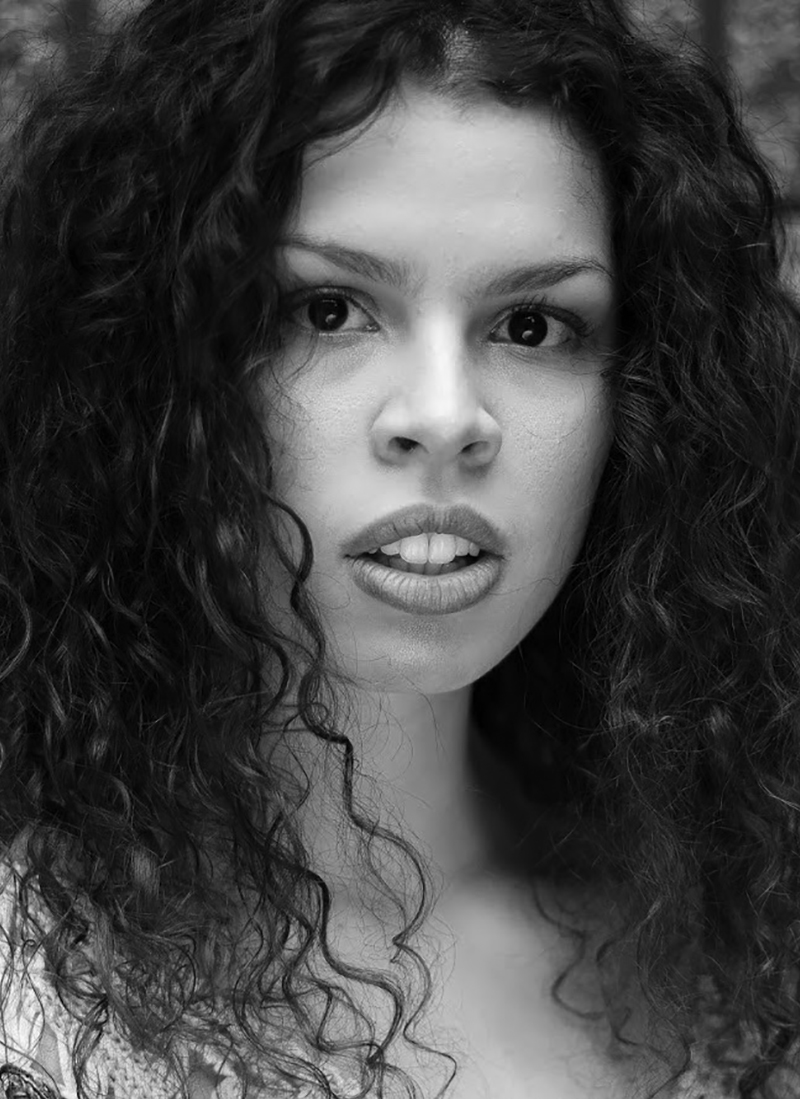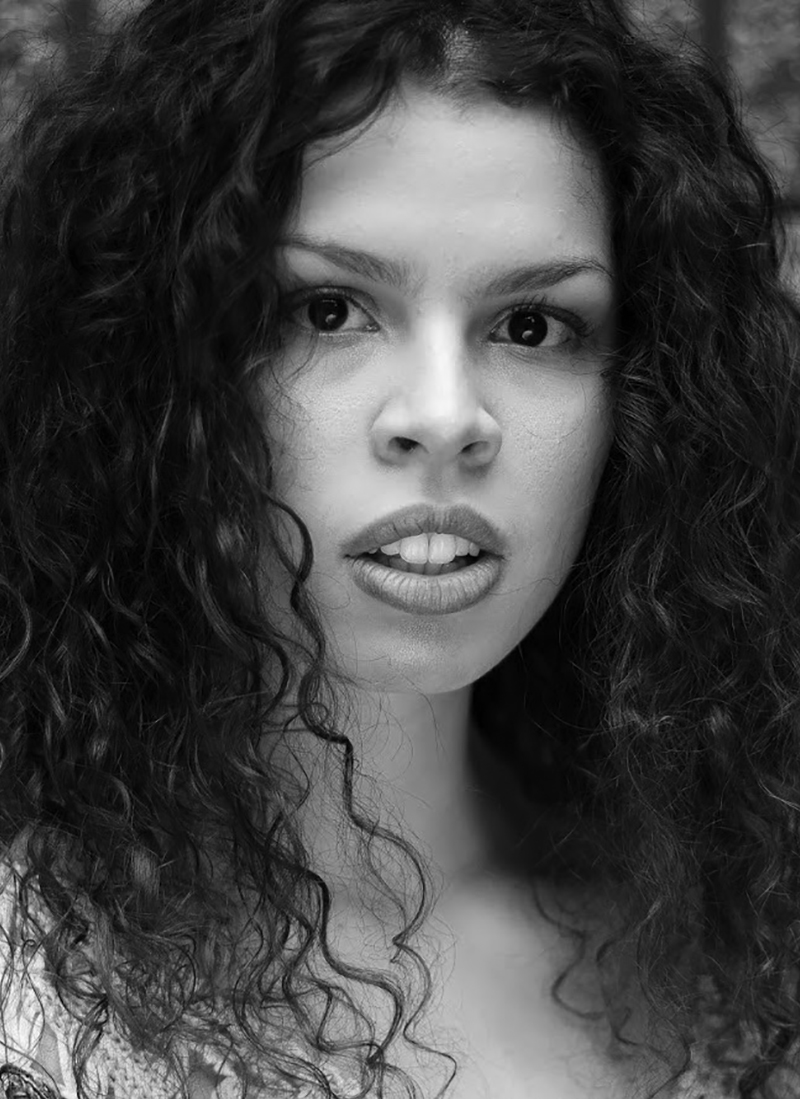 Jianzi Colón-Soto
Sonia Sotomayor/Juno
JIANZI COLÓN-SOTO born in Puerto Rico and raised in Florida, is a graduate of the Molloy College CAP21 BFA Program. Recent credits: The Giant Hoax (Theatre Row), The Waitress and the Robber (Seoul, SK), Lady Capulet (Barefoot Shakespeare Co.), West Side Story (The Madison Theatre), Troilus and Cressida (Under St. Marks Theatre), The Wrong Box (Theatre for the New City), Lysistrata Jones (Ophelia Theatre Group). www.jianzicolonsoto.com | @jiancoso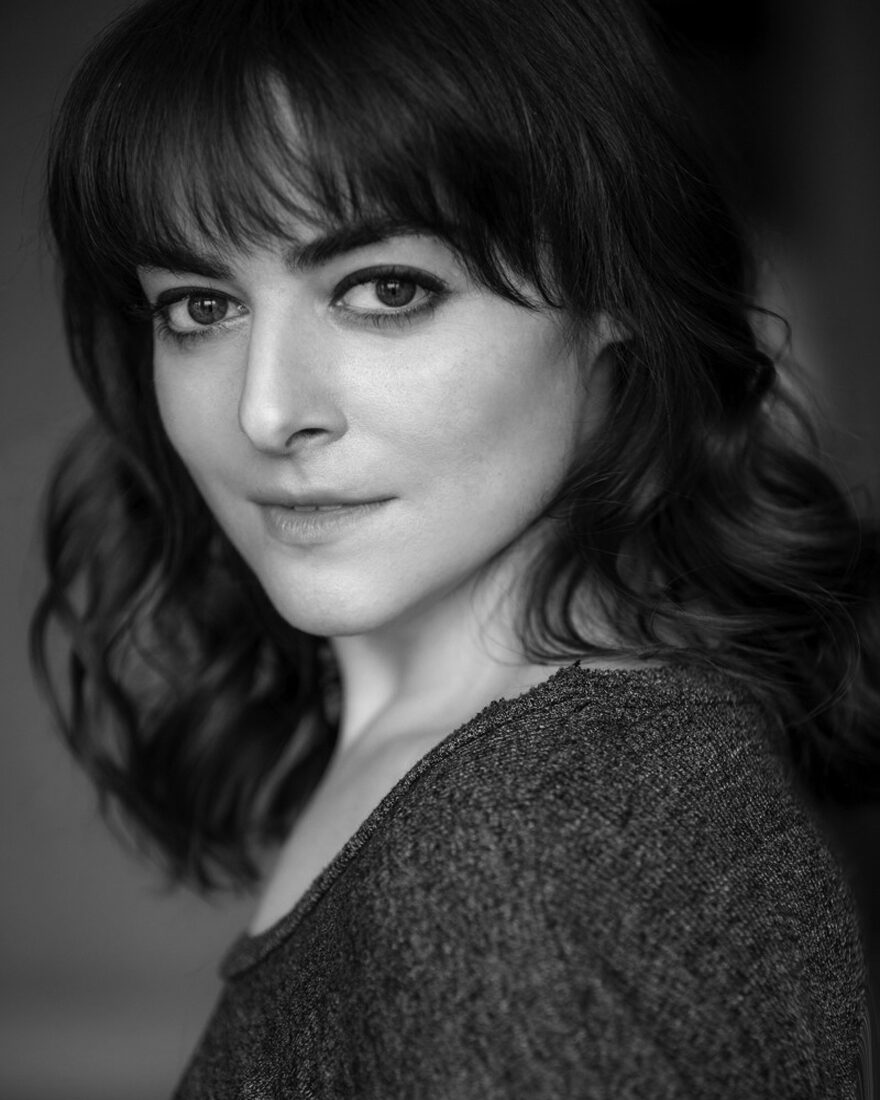 Amanda Corday
Dr. Virginia Apgar/Sally Ride
AMANDA CORDAY is thrilled to be part of She Persisted, The Musical! She previously appeared as Aunt Sponge in the Atlantic for Kids production of Roald Dahl's James and the Giant Peach. You can see her perform sketch comedy on Maude Night at the Upright Citizens Brigade Theater (UCB) with her team House of Birds.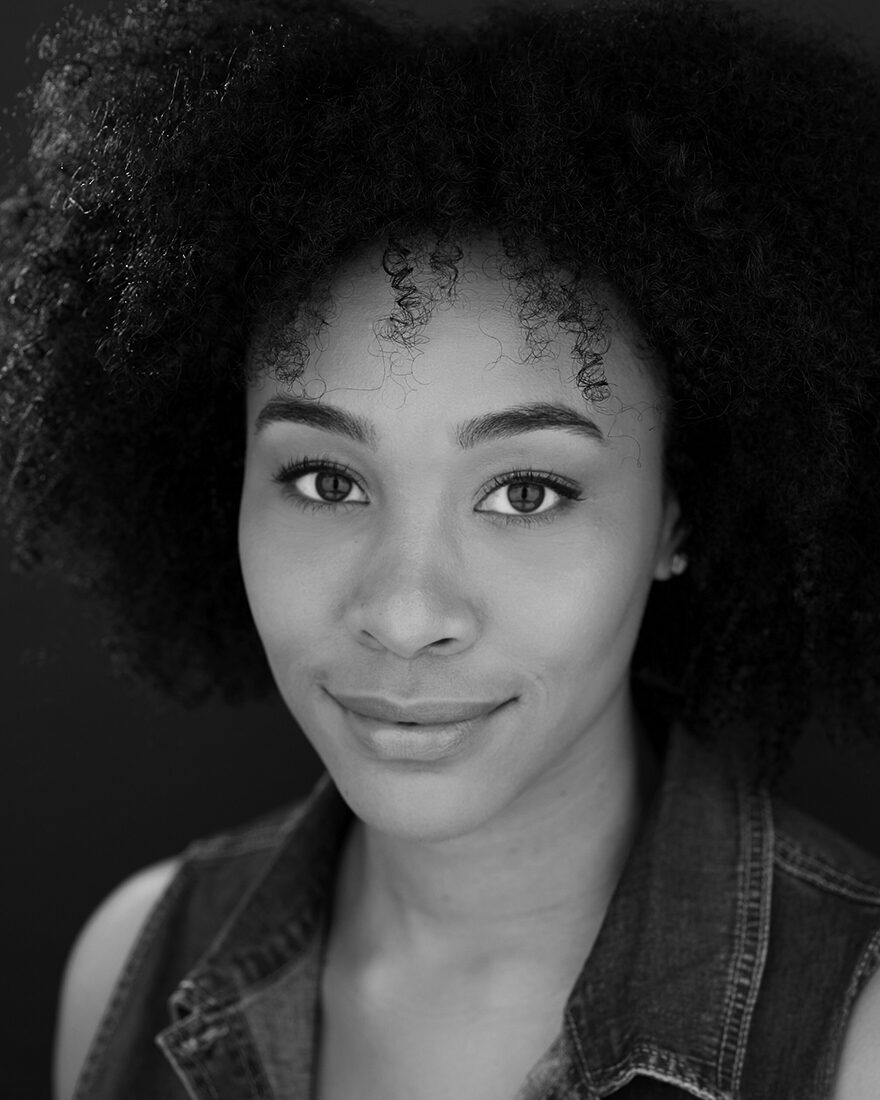 Amber Jaunai
Naomi
AMBER JAUNAI is a NY-based actor, deviser, and combatant. Credits include: Really Really Gorgeous (The Tank); Sincerity Forever, Not My Monster!, and How Color Brave…? (The Flea); Lava (Exponential Festival); Kaspar (International Festival-Sibiu); Polaroid Stories, An Octoroon, Hair, and Middletown (Pace University). TV: "New Amsterdam," "Bull," "Law and Order: SVU," "In Pursuit." Film: Coward, Also With You, The Girl in the Camera, Fuse and Match. She has also developed work with Page 73 and Playhouse Creatures. BFA Acting, Pace University '17. @amberjaunai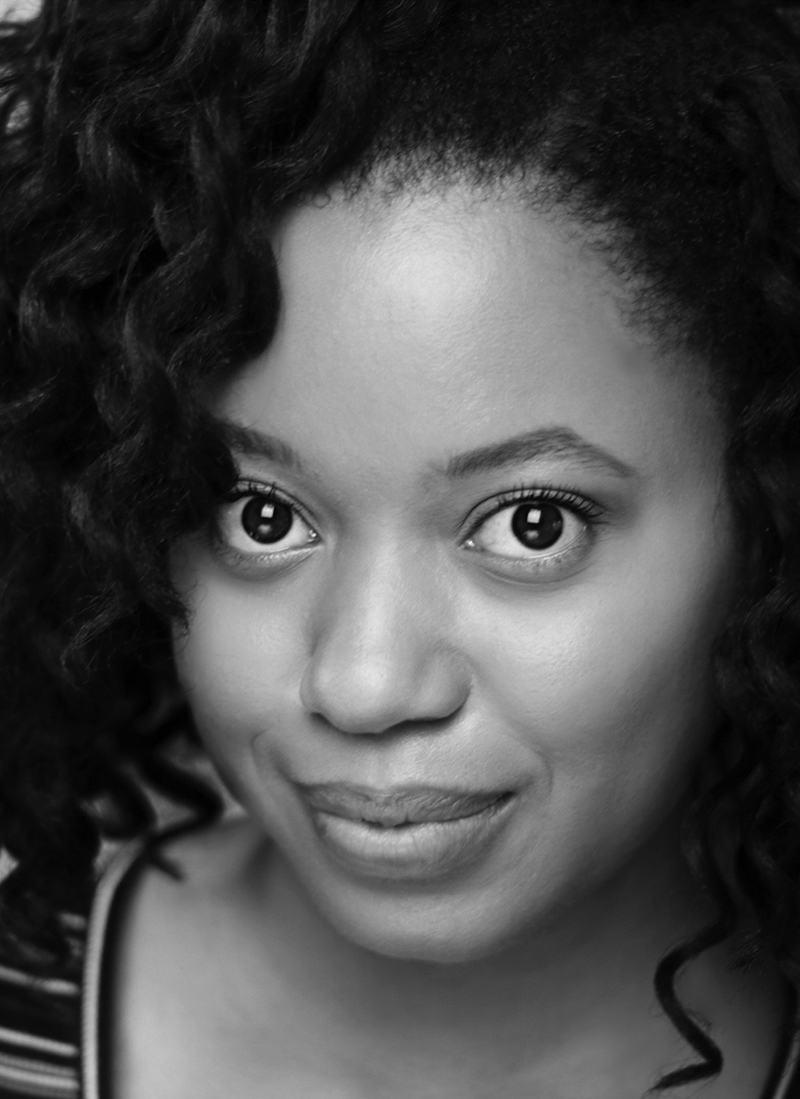 Cynthia Nesbit
Harriet Tubman/Florence Griffith Joyner
CYNTHIA NESBIT is immensely proud to be a part of the cast of She Persisted, The Musical and to take the stage in her first production with Atlantic Theater Company! She was last seen touring China as Zuma/ Mayor Goodway in Nickelodeon's Paw Patrol Live! Race to the Rescue. Other credits include Off-Broadway: Interstellar Cinderella (Fairy God Bot) and A Band of Angels (Ella), which won the Off-Broadway Alliance Award for Best Family Show! She also played Pippa in the premiere production of Twinkle Tames a Dragon and Emma in Please Bring Balloons. Cynthia hails from Cincinnati, OH and moved to New York City after receiving her BFA in Musical Theater from Ball State University. Instagram: @CynthiaNesbit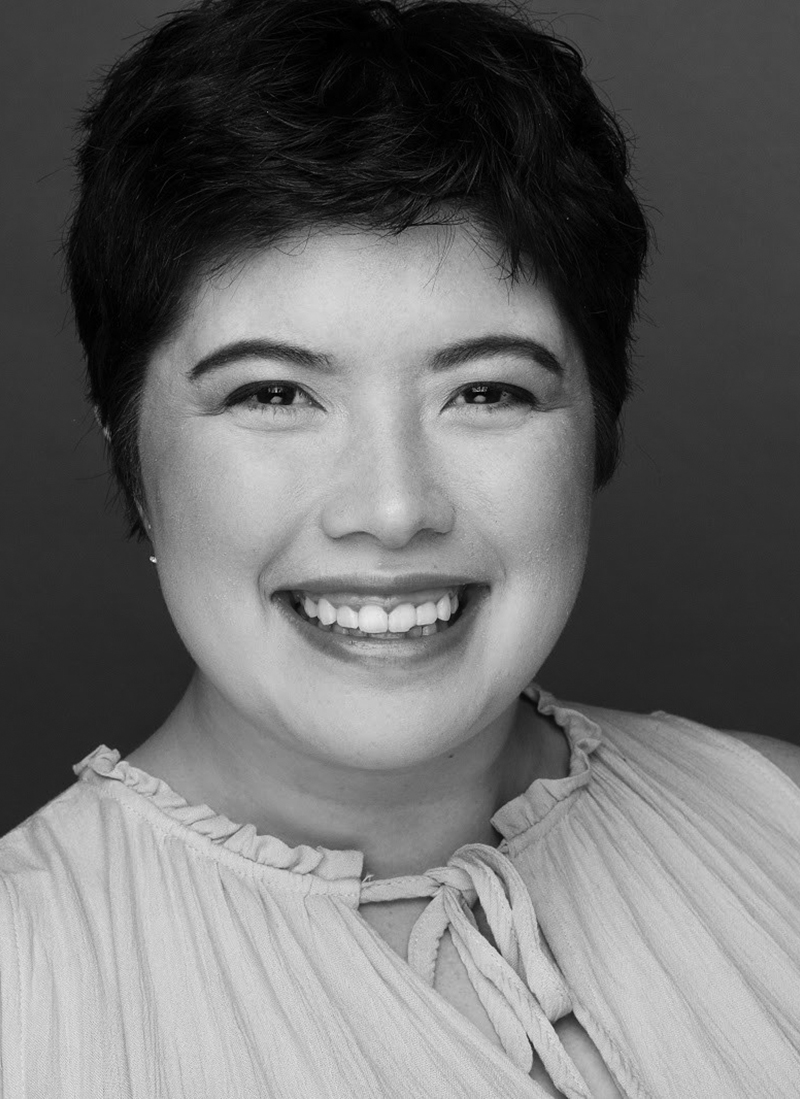 Heather Sawyer
Ms. Chan/Time
HEATHER SAWYER is a Swasian from Dallas, Texas and a graduate of the Molloy College CAP21 BFA Program for Musical Theatre. Heather has appeared as James in James and the Giant Peach, Scottie in The Big One Oh! and Tatted Man in Last Stop on Market Street, all with Atlantic for Kids. She appeared Off-Broadway as Angel in Revelation the Musical. In 2018, Heather was in the New York Musical Festival song cycle, Breaking Ground. Her favorite roles include: MJ Clarke in Camp Eaglewood (dir. Marshall Pailet), Tweedle Dee in Lost in Wonderland (dir. Baayork Lee), and the Wolf in Into the Woods (dir. Travis Greisler). Not only is she an avid lover of stories, Heather also loves thunderstorms, snow globes, overalls, and pupper-ronis. @heathersawyer14 / theadventuresofheathersawyer.com Adam Tobin
Script & Lyrics
ADAM TOBIN is the writer and lyricist of She Persisted, The Musical, adapted from Chelsea Clinton's children's book for Bay Area Children's Theatre. A Senior Lecturer teaching screenwriting and television at Stanford University, Tobin created the television series "About a Girl" and "Best Friend's Date" for Viacom's The-N network (now TeenNick), won an Emmy for writing on Discovery Channel's "Cash Cab," and worked in script development for Jim Henson Pictures and The National Basketball Association. He has taught story seminars to DreamWorks Animation, Aardman Animation, and Blue Sky Studios. Tobin also performed with Los Angeles Theatresports and the comedy group The But Franklies, and was a founding member of the Stanford Improvisors. He holds a Bachelor's degree from Stanford in English and an MFA from USC School of Cinematic Arts in Screenwriting. Deborah Wicks La Puma
Music
DEBORAH WICKS LA PUMA. A composer, music director and orchestrator, Deborah Wicks La Puma is one of the most produced Theatre for Young Audiences artists working today. With bestselling children's author Mo Willems she has created Elephant and Piggie's: We Are In A Play (The Kennedy Center), and Naked Mole Rat Gets Dressed: The Rock Experience (Seattle Children's Theatre). Her many and diverse works with playwright Karen Zacarías include Ella Enchanted (based on the book by Gail Carson Levine), Olivério: A Brazilian Twist (The Kennedy Center), Frida Libre (La Jolla Playhouse), Looking for Roberto Clemente (Imagination Stage) and Einstein Is a Dummy (The Alliance Theatre). With playwright Doug Cooney, La Puma created Nobody's Perfect (based on the book by Marlee Matlin), a bilingual musical in English and American Sign Language, commissioned by Very Special Arts and the Kennedy Center. Upcoming 2019 premieres include She Persisted, The Musical (based on the book by Chelsea Clinton) with Adam Tobin at Bay Area Children's Theatre, and Don't Let the Pigeon Drive the Bus: The Musical with Mo Willems at the Kennedy Center. Her adult works include the lyric opera Dakota Sky and the Mexican folk musical Perdita (based on Shakespeare's Winter's Tale) with Kathleen Cahill; and Cornerstone Theater Company's Making Paradise: The West Hollywood Musical. She received her MFA from New York University's Tisch School of the Arts, her Bachelor's degree from Stanford University, and she studied folk music with ethnomusicologist Alfredo López Mondragón. Her honors include the Jane Chambers Playwriting Award, an NEA New American Works Grant, two Parents' Choice Awards, and a Helen Hayes Award for Outstanding Musical Adaptation. A proud Mexican-American and "Navy brat" who grew up in Brazil, Portugal and California, La Puma is a member of TYA USA/ASSITEJ, ASCAP and The Dramatists Guild. Mother to three daughters and Mimi the Cat, La Puma lives in Southern California with her PR agent and loving husband, Chris. Chelsea Clinton
Original Book Author
CHELSEA CLINTON. As vice chair of the Clinton Foundation, Chelsea Clinton works alongside the Foundation's leadership and partners to help create economic opportunity, improve public health, and inspire civic engagement and service across the United States and around the world. In particular, Chelsea focuses on promoting early brain and language development through the Too Small to Fail initiative, and uplifting/empowering female entrepreneurs and women-led businesses around the world through initiatives like the Caribbean-focused Women in Renewable Energy (WIRE) Network. She also serves on the boards of the Clinton Health Access Initiative and the Alliance for a Healthier Generation. In addition to her Foundation work, Chelsea also teaches at Columbia University's Mailman School of Public Health and has written several books for young readers, including The New York Times bestsellers She Persisted: 13 American Women Who Changed the World and She Persisted Around the World, as well as Start Now! You Can Make a Difference; Don't Let Them Disappear; and It's Your World: Get Informed, Get Inspired & Get Going. She is also the co-author of The Book of Gutsy Women and Grandma's Gardens with her mom Hillary Clinton and of Governing Global Health: Who Runs the World and Why? with Devi Sridhar. Chelsea holds a Bachelor of Arts from Stanford, a Master of Public Health from Columbia's Mailman School of Public Health, and both a Master of Philosophy and a Doctorate in international relations from Oxford University. She lives with her husband Marc, their children Charlotte, Aidan and Jasper, and dog Soren in New York City. Alexandra Boiger
Illustrator
ALEXANDRA BOIGER grew up in Munich, Germany as the youngest of seven children. She studied Graphic Design at the Fachhochschule Augsburg before working in Feature Animation at Warner Brothers and DreamWorks. After working in animation, Alexandra decided to pursue a lifelong dream of becoming a children's book illustrator. She has illustrated many picture books, including She Persisted: 13 American Women Who Changed the World. Max and Marla was her debut as both author and illustrator. Alexandra now lives in Northern California with her husband and daughter. Macy Schmidt
Music Supervisor
MACY SCHMIDT is an NYC-based Music Director, Orchestrator, and Copyist. Most recently, she worked on the Broadway production of TINA: The Tina Turner Musical. She spends much of her time on projects collaborating with contemporary musical theatre artists on musicals in development. Macy has taken her work across the globe as well, and recently returned from Asia, where she Music Directed for Shanghai Starz, an international musical theatre camp in Shanghai, China, and India, where she worked on the music team for the London-bound stage adaptation of Monsoon Wedding. Macy also serves as a faculty pianist at the Manhattan School of Music & Cap 21 Conservatory, and teaches Music Theory at Pace University. She is a passionate advocate for women in music. macyschmidtmusic.com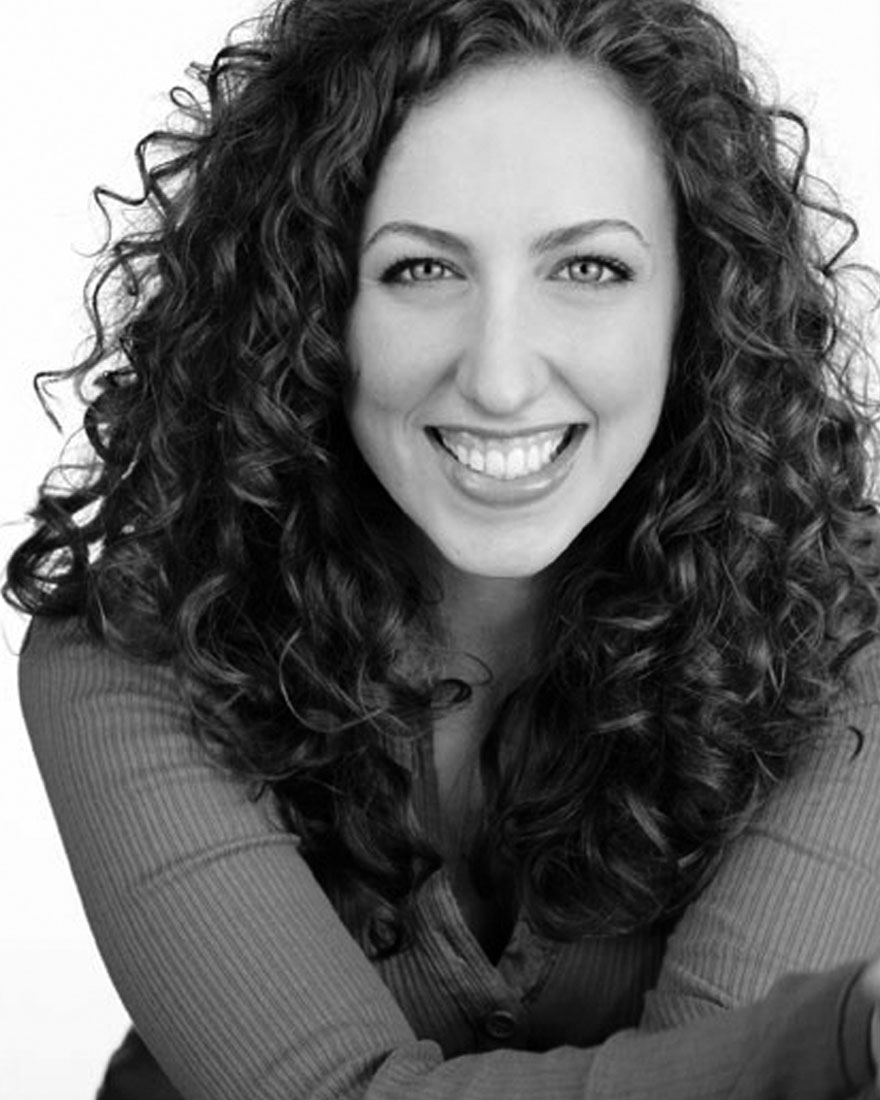 MK Lawson
Director, Choreographer
MK LAWSON is always happy to be back working for one of her favorite companies, having directed and choreographed the world premiere of The Big One-Oh! earlier this season. MK has choreographed 5 other amazing projects for Atlantic for Kids, and directed last season's James and the Giant Peach. As a choreographer: award-winning productions for Florida Rep, White Plains Performing Arts Center, Ocean State Theatre Company, and Sharon Playhouse; numerous productions and events for NYU. As a director/choreographer: new musicals for the International Fringe Festival and NY Children's Theatre Festival; Celebration, Brigadoon and The Secret Garden (NYU); upcoming immersive revival of The Drowsy Chaperone (Out of the Box Theatrics). As an Associate Director: Romy and Michele's High School Reunion (world premiere at the 5th Avenue), The Gentle Whisper of Trees (Westport Country Playhouse), Atlantis: a new musical (world premiere at Virginia Rep), Rock of Ages 10th Anniversary production (New World Stages). If you wanna know more check out mklawson.com ! Jungah Han
Scenic Designer
JUNGAH HAN is a New York based Set Designer. She is thrilled to join the production. Recently, she designed an immersive theatre production, Vier Letzte Lieder by Richard Strauss at the Alchemical Studio. She has designed a various styles of theatre productions including selectively Numbness: Chapter 2 (New Ohio Theatre), Shockheaded Peter, When the Rain Stops Falling (Cygnet Theatre), Coriolanus, Paradise Lost, Cardboard Piano, Measure for Measure (Yale Iseman Theatre), Solo Bach (Yale Cabaret), A Number (Cygnet Roland Theatre), and No Exit (Diversionary Theatre). She has associated and assisted several Broadway productions including Derren Brown: Secret (Cort Theatre), Once On This Island (Circle in the Square Theatre, National Tour), Frankie & Johnny in the Clair de Lune (Broadhurst Theatre), Harlequinade (American Ballet Theatre), Rigoletto (Die Staatsoper Unter den Linden), and Tosca (Cincinnati Opera House). Her production photos can be seen on her website, www.jungahhan.com. Rose Bisogno
Costume Designer
ROSE BISOGNO. Previous Atlantic for Kids design credits include: Roald Dahl's James and the Giant Peach and The Big One-Oh!. Other credits include: Brigadoon (NYU), The Secret Garden (NYU), Big Bend in the Red Dirt Desert (Williamstown Theatre Festival), Pins and Needles (NYU) and The Meanest Birthday Girl (Musical Theater Factory). Congratulations to the entire She Persisted, The Musical team! www.rosebisogno.com. Carolina Ortiz Herrera
Lighting Designer
CAROLINA ORTIZ HERRERA is a Mexican-born and New York-based Lighting Designer for theater, dance and opera. Regional: All's Well That Ends Well (Oregon Shakespeare Festival); American Mariachi (Arizona Theater Company); Seven Guitars (Yale Repertory Theatre). Other theatre: Yellowman, nominated for Best Lighting Design at Audelco's Awards (Billie Holiday Theatre); Sweeney Todd (Yale Dramat); Titus Andronicus, Some Bodies Travel, Women Beware Women, and The Skin of Our Teeth (Yale University Theatre). Opera: Florencia en el Amazonas (Shubert Theatre); The Silent Lyre (Lighten Theatre); Trouble in Tahiti (New Jersey University); and The Cunning Little Vixen (Opera Theatre of Yale). Carolina has also assisted notable lighting designers including Jennifer Tipton, Duane Schuler, Pablo Santiago, and Jiyoun Chang at institutions such as Broadway, the Santa Fe Opera, San Francisco Symphony, The Public, BAM, NYT Workshop, LTC3 Lincoln Center, and the Atlantic Theatre Company. Education: MFA, Yale School of Drama. carolinaeortiz.com Five OHM Productions
Sound Designer
FIVE OHM PRODUCTIONS is a full- service production company and audio/video design collective. Collaborators include SoHo Rep., The New Group, Vineyard Theatre, Primary Stages, Pipeline, Playwrights Realm, TFANA, Atlantic Theater Company, CSC, New World Stages, Yale Rep, Playwrights Downtown, The Van Alen Institute, WorldStage, Satis&Fy, and Intel. Sound Designer for She Persisted, The Musical is Cameron Hoffman: Rent (Kidz Theater); Midnight Street (Theatre Row); Clinton Area Showboat Theatre: The Glass Menagerie, South Pacific, The Music Man, Grease. fiveohm.com Deb Gaouette
Props Master
DEB GAOUETTE. She Persisted, The Musical is Deb's third show with Atlantic for Kids having previously propped Last Stop on Market Street and The Big One-Oh!. Recent credits include: The Other Josh Cohen at The Westside Theatre; A Doll's House, Part 2, Proof, Switzerland, Constellations and too many others to list for Hudson Stage Company. Life Sucks at both Theatre Row and the Wild Project; Switzerland at 59E59 Theaters; On A Clear Day You Can See Forever for Irish Repertory Theatre; Desperate Measures at both the York and New World Stages; Smokey Joe's Café at Stage 42; Unexpected Joy for The York Theatre and Party Face at New York City Center. Louis Markowitz
Production Stage Manager
LOUIS MARKOWITZ is overjoyed to be returning to Atlantic for Kids with She Persisted, The Musical. Atlantic for Kids: The Big One-Oh! Other NYC credits include Tin Woman (Reading), Ellen West (Prototype Festival), The Dead 1904 (Irish Rep), Consent (NYU Grad Acting), amongst others. Louis spent this past summer as an ASM at the Glimmerglass Festival and is excited to return there for their next season. Much love to his Atlantic family, his parents, and the incredible She Persisted, The Musical team.
Community
Relaxed Performances
We currently hold two Relaxed Performances for each Atlantic for Kids productions: one for public school groups and one for the general public. Relaxed Performances are events designed with accommodations for people—including those with autism, sensory or communication disorders, or developmental differences—who would benefit from a more relaxed theater-going environment.
The relaxed performances for She Persisted, The Musical were March 6th and March 7th.
study guide
Atlantic's study guides take educators and their students deeper into the story. Each guide provides a variety of discussion starters, activities, and a relevant contextual basis to immerse students in the world of the play before attending the show.
Photos by Ahron R. Foster.