3 Kinds of Exile
Written by john Guare
Directed by Neil Pepe
Linda Gross Theater
May 15 – june 23, 2013
With great psychological insight and arresting theatricality, John Guare presents us with three artists, all of whom forged complicated lives in exile, having struggled and suffered amid the cultural and political turmoil of Eastern Europe in the mid-20th Century.
More Info
In 3 Kinds of Exile, the celebrated author of The House of Blue Leaves and Six Degrees of Separation draws from the experiences of three real exiles from Czechoslovakia and Poland. Guare weaves the stories of these lives into a riveting dramatic tapestry and probes the meaning of home, identity and how we carry the past with us.
Alison Cimmet
Damsel 2, Ensemble/Funiage
Alison Cimmet. Broadway: The Mystery of Edwin Drood (Violet); Bonnie & Clyde (Stella); Baby, It's You (standby for Beth Leavel); A Tale of Two Cities (Mrs. Cruncher). NYC and regional favorites: Tiffany in My Wonderful Day (Two River Theater Company); Peach the Starfish in Finding Nemo-The Musical (Disney workshop, original cast recording); Sally Cato in Mame (starring Christine Baranski, Kennedy Center); Ostrovsky (starring Kevin Kline, Manhattan Theatre Club reading); She Loves Me (Westport Country Playhouse); Viola in Twelfth Night (Prince Music Theater). Film: March!, Conventioneers and Chasing Taste. TV: "Are We There Yet?" Training: Brown University, Tanglewood Music Institute, Cay Michael Patten Studios and Upright Citizens Brigade. Thanks to Steve Rosen, Gage, Dad, David, Max and Gavin. For Mom. www.AlisonCimmet.com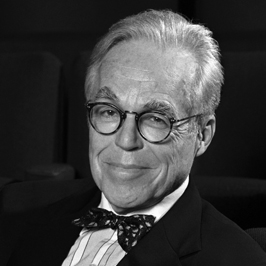 John Guare
Playwright and A/Elzbieta Erased
John Guare. Plays include A Free Man of Color (Pulitzer Prize finalist), Lydie Breeze, The House of Blue Leaves (NY Drama Critics Circle Award); Six Degrees of Separation (NY Drama Critics Circle Award; Olivier Award, Best Play); Landscape of the Body; Two Gentlemen of Verona (Tony Award). Atlantic City (Oscar nomination, Venice Film Festival Best Film). 2003 PEN Master Dramatist Award; 2004 Gold Medal in Drama, American Academy of Arts and Letters; 2005 Obie Sustained Excellence. He has taught playwriting at Yale, Harvard, Princeton, NYU and Juilliard. Council, member Dramatists Guild; co-editor of the Lincoln Center Theater Review.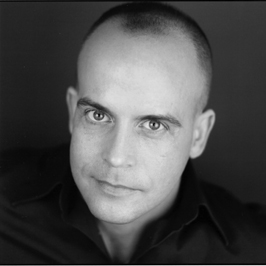 Jeffrey Kuhn
Critic 1, Ensemble/Funiage
Jeffrey Kuhn. Broadway: Alfred Hitchcock's The 39 Steps (Clown 1), Monty Python's Spamalot (Sir Bedevere), Wicked (Boq), Assassins (Giuseppe Zangara, Tony Award for Best Musical Revival), original cast of Ragtime. Off-Broadway: Silence! The Musical (Dr. Chilton), Southern Comfort (Maxwell). Regional: An Enemy of the People (CENTERSTAGE); Next Fall (Repertory Theatre of St. Louis); Romeo and Juliet (Shakespeare Theatre); Sea of Tranquility (Old Globe); Around the World in 80 Days (Pittsburgh Public); I Am My Own Wife (Stageworks); The Story of My Life (CanStage; Dora nomination); The Fourth Wall (Alliance); The Pavilion; Dirty Blonde; (Cincinnati Playhouse); Love's Labour's Lost, A Midsummer Night's Dream, Antony and Cleopatra, The Illusion, Timon of Athens, Twelfth Night, The Tempest, Romeo and Juliet (Stratford Shakespeare Festival); Nothing Sacred (Winter Garden); The Lion King (Princess of Wales). National tour: The Who's Tommy (Cousin Kevin). TV: "Nothing Sacred," "Romeo and Juliet," "Gotti," "Earth: Final Conflict" and the web series Submissions Only.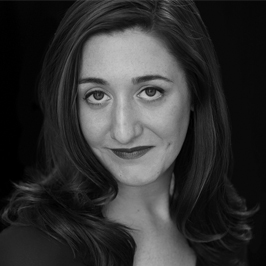 Jacquelyn Landgraf
Damsel 1, Ensemble/Funiage
Jacquelyn Landgraf. Atlantic debut. Recently performed in the Drama Desk-nominated The Complete and Condensed Stage Directions of Eugene O'Neill, Vol. 1: Early Plays/Lost Plays (Arena Stage, Barrow St., Kraine). Named the 2012 Theater Artist-in Residence at the Invisible Dog, to develop the US premiere of Blue-scat by Koffi Kwahulé, translated by Chantal Bilodeau. From 2005–2011, ensemble member and co-artistic director of The New York Neo Futurists, writer/performers of the long running signature show Too Much Light Makes the Baby Go Blind (Caffe Cino Award, multiple NY Innovative Theater Awards). Other NY theatre: Susan Marshall's Sawdust Palace (92nd St. Y), The Caucasian Chalk Circle (Pipeline), The Maids (WOW Café) and 365 Days/365 Plays (The Public). B.F.A. Drama, NYU's Tisch School of the Arts. Proud alumna and faculty member of the Atlantic Acting School. Many thanks to Neil, Mary, Anya Saffir, and all of the Atlantic family.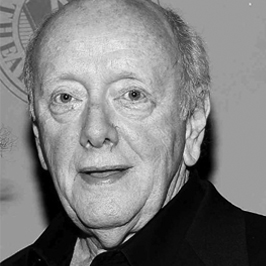 Peter Maloney
Father, Captain/Funiage
Peter Maloney. Twenty plays at Atlantic including The New York Idea, Bottom of the World and The Voysey Inheritance. Recently: Shelley Levene in Mamet's Glengarry Glen Ross, Clarence and Old Man Potter in It's a Wonderful Life, Antonio in Much Ado About Nothing. Atlantic: Leavings, The Room, Hobson's Choice, The Water Engine, Mr. Happiness, The Duck Variations, Down the Shore and The Dadshuttle. Broadway: West Side Story; Arcadia, Carousel, Six Degrees of Separation, Abe Lincoln in Illinois, Dinner at Eight and Our Town (Lincoln Center Theater); Judgment at Nuremberg; Stanley; Poor Murderer; Hughie. Member: Joseph Chaikin's Open Theater, appearing here and in Europe in The Serpent, Terminal and End Game. Film: 50 films including Boiler Room, Requiem for a Dream, The Crucible, JFK, Washington Square. Television: Uncle Red on "Rescue Me." Writer: Witness and Leash (part of his Abu Ghraib Triptych), which have been published in Best American Short Plays. Member: Atlantic Theater, Actors Studio, Irish Repertory Theatre, Ensemble Studio Theatre.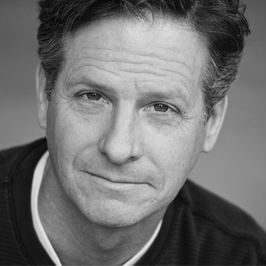 Martin Moran
Actor/Karel and Hymn Singer/Funiage
Martin Moran recently completed an Off-Broadway run of his one-man play All The Rage (Lucille Lortel Award and Outer Critics nomination). Broadway and Off-Broadway performances include Spamalot, Cabaret, Titanic, Bells Are Ringing, How to Succeed…, Big River, Fun Home (The Public Theater), Floyd Collins, (Playwrights Horizons), A Man of No Importance (Lincoln Center Theater) and The Cider House Rules here at Atlantic Theater Company. He received an Obie and was nominated for two Drama Desk Awards for his 2004 solo play The Tricky Part, based upon his memoir of the same title. Regional work includes La Jolla Playhouse (Puck), Long Wharf, Williamstown Theatre Festival, Trinity Repertory Company, Intiman. Film/TV: "The Newsroom," "The Big C," "Possible Side Effects," Private Parts, "Law & Order," "Law & Order: Criminal Intent," "Dellaventura," "Mary and Rhoda." He wrote the Book and Lyrics for the 2012 Inner Voices solo musical Borrowed Dust with composer Joseph Thalken.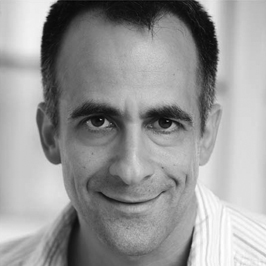 David Pittu
Witold Gombrowicz/Funiage
David Pittu recently starred in the City Center Encores! production of It's a Bird, It's a Plane, It's Superman! Atlantic: CQ/CX, What's That Smell: The Music of Jacob Sterling (OCC noms.: Best Actor in a Musical, Best Off-Broadway Musical),Celebration & The Room (Lortel and Drama Desk nominations). Mr. Pittu was nominated for Tony and Drama Desk awards and received an Outer Critics Circle Award for his performance as Bertolt Brecht in Love Musik, and was nominated for a second Tony for Is He Dead? Other recent credits: Equivocation at MTC (OCC and Lortel noms.), Twelfth Night at the Delacorte, (2009 St. Clair Bayfield Award), The Coast of Utopia. Recent TV & film: True Story (upcoming), Men in Black III, "Person of Interest," "Made in Jersey," "Pan Am," "Damages," "The Good Wife." 2010 recipient of the Daryl Roth Creative Spirit Award.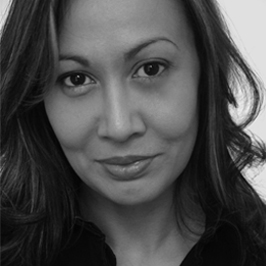 Kate Rigg
Critic 2, Ensemble/Funiage
Kate Rigg. Upon graduation from the acting program at Juilliard (Interarts Award), Kate moonlighted in comedy clubs and spoken word speakeasies around New York. Since then, she has headlined at the Vancouver Comedy Festival, The Montreal Comedy Festival and The Perth International Festival, and with her spoken word band Slanty Eyed Mama had residencies at the Smithsonian Institution, Museum of Natural History, Comedy Central Stage, L.A. Grand Performances and more. NYC theatre: The Jammer (Atlantic), BFE (Playwrights Horizons), The Vagina Monologues, Dogeaters (The Public), The Most Fabulous Story Ever Told (NYTW). Regional: LAsians, Sez She (Mark Taper Forum/ CTGLA); As You Like It (Playmakers Rep); Wilder Rediscovered (ATL). Film: That's What She Said, Race Is the Place, The Naughty Show. TV: "Law & Order: SVU," "Law & Order," "Law & Order: CI," "Family Guy," "The Dr. Phil Show" (comedy correspondent), "Women of Comedy" (Comedy Central).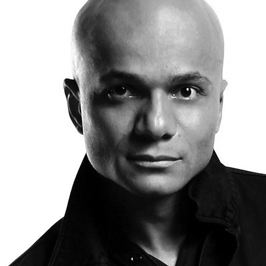 Omar Sangare
B/Elzbieta Erased and Gonzalo/Funiage
Omar Sangare. Favorite credits include Paul in Six Degrees of Separation at The Dramatyczny Theatre in Poland and Othello in Othello at The Arena Players in New York. Director: A Streetcar Named Desire and The Crucible at Williams Theatre. Founder and Artistic Director: United Solo Theatre Festival, NYC. Dr. Sangare was selected by the US Department of State for a video project that appeared as part of President Obama's official trip to Poland. Awards include Person of the Year 2012 by NYTheatre.com, Best in Acting at FringeNYC, Best Production at San Francisco Fringe and Critics' Choices by Denver Post and Chicago Reader. He has written six books and is a tenured Professor of Theatre at Williams College. www.omarsangare.com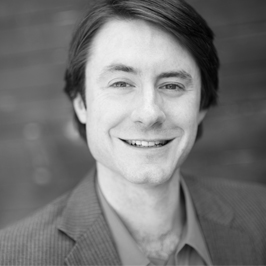 Timothy Splain
Pianist/Funiage
Timothy Splain. Off-Broadway/New York: Lincoln Center: A Minister's Wife; Minetta Lane: Adding Machine; York Theatre Company: The Holiday Guys; NYMF: Jane Austen's Pride and Prejudice; Atlantic for Kids: The Hundred Dresses. National tour: Little House on the Prairie. Regional: Writers' Theatre: A Minister's Wife, She Loves Me, A Little Night Music; MSC OPAS: Neil Berg's Phantoms of the Opera; Milwaukee Rep: Next to Normal; First Stage: Rudolph the Red-Nosed Reindeer; ATC/About Face: Rent (dir. David Cromer); Hypocrites: The Threepenny Opera; Paper Mill Playhouse: Little House on the Prairie. Upcoming: Arts Emerson: The Baritone Project.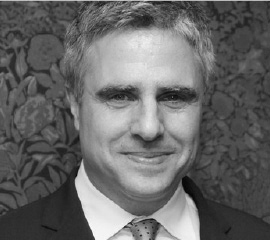 Neil Pepe
Director
Neil Pepe recently staged the Broadway production of the new musical Hands on a Hardbody. Other Broadway credits include the acclaimed revival of Speed-the-Plow and David Mamet's A Life in the Theatre. Off-Broadway: Jez Butterworth's Parlour Song, Mojo and The Night Heron; Ethan Coen's Happy Hour, Offices and Almost an Evening; Harold Pinter's Celebration and The Room; Adam Rapp's Dreams of Flying Dreams of Falling; Joe Penhall's Blue/Orange; Hilary Bell's Wolf Lullaby; David Pittu's What's That Smell; Howard Korder's Sea of Tranquility (all at Atlantic); David Mamet's American Buffalo (Donmar Warehouse, Atlantic), Romance, Keep Your Pantheon/School (Center Theatre Group, Atlantic); Zinnie Harris' Further Than the Furthest Thing (Manhattan Theatre Club); Jessica Goldberg's Refuge (Playwrights Horizons); Tom Donaghy's The Beginning of August (South Coast Repertory, Atlantic); Frank Gilroy's The Subject Was Roses with Martin Sheen (CTG). Also, Eric Bogosian's Red Angel (Williamstown Theatre Festival). Neil has been the Artistic Director of Atlantic Theater Company since 1992. Witold Gombrowicz (1904-1969)
Witold Gombrowicz. Polish-born novelist/playwright/diarist. Books: Memoirs of a Time of Immaturity (Bacacay) 1933; Ferdydurke 1937; Trans Atlantyk 1953; Pornografia 1960; Cosmos 1965. Plays: Ivona, Princess of Burgundia 1935; The Marriage 1948; Operetta 1966. Diaries: 1953–1969. Winner: Prix International for Literature 1967. Milan Kundera hailed Witold Gombrowicz as "one of the great novelists of our century." John Updike said "Gombrowicz is one of the profoundest late moderns, with one of the lightest touches." L'Express Paris called him "the greatest unknown writer of our time." He is published in English by Grove/ Atlantic, Yale University Press and Archipelago Press. Takeshi Kata
Scenic Designer
Takeshi Kata. Atlantic: Storefront Church, Dreams of Flying Dreams of Falling, Through a Glass Darkly, Dusk Rings a Bell, Keep Your Pantheon and School, What's That Smell: The Music of Jacob Sterling, Port Authority, Birth and After Birth, Intelligent Design of Jenny Chow. Off-Broadway: Adding Machine (Minetta Lane), Orson's Shadow (Barrow St.), Last Sunday in June (Century Center), Playwrights Horizons, Rattlestick, Vineyard, LAByrinth, PlayCo., Keen Co. Regional: Alley Theatre, American Players Theatre, Cleveland Play House, Dallas Theater Center, Ford's Theatre, Geffen Playhouse, Hartford Stage, Kirk Douglas Theatre, Long Wharf, The Old Globe, Resident Ensemble Players, Skylight Opera Theatre, Steppenwolf, Williamstown Theatre Festival, Yale Repertory Theatre. Awards: Obie, Drama Desk nom. He is an Assistant Professor at University of Southern California, School of Dramatic Arts. Susan Hilferty
Costume Designer
Susan Hilferty has designed over 300 productions for theatres across America and internationally. 2012–13 season: Rigoletto, Metropolitan Opera. Broadway: Annie; Hands on a Hardbody; Running on Empty; Wicked. Off-Broadway: Sorry and Neva, The Public Theater; Jackie, Women's Project; If There Is I Haven't Found It Yet, Roundabout. Hilferty designs for opera, dance, film, the circus, concert tours and chairs Design at NYU/Tisch. Her numerous awards include the Tony, Drama Desk and Outer Critics Circle awards for Wicked. One of her designs was recently inducted into the Smithsonian. Directorial collaborators include Michael Mayer, James Lapine, Robert Falls, Robert Woodruff, Joe Mantello, JoAnne Akalaitis, Garland Wright, Mark Lamos, Emily Mann, Frank Galati, Des McAnuff, Richard Nelson, Christopher Ashley, Kenny Leon, Laurie Anderson, Tony Kushner, Carole Rothman, Garry Hynes and Athol Fugard, with whom she has worked since 1980 on 39 productions as set/costume designer and co-director. www.susanhilferty.com Donald Holder
Lighting Designer
Donald Holder. ATC: Almost an Evening, Luck Pluck and Virtue. Broadway: Golden Boy, Ragtime, A Streetcar Named Desire, Gem of The Ocean, Movin' Out, Juan Darien (all Tony nominated); South Pacific (2008 Tony Award); The Lion King (Tony, Drama Desk, Outer Critics Circle Awards, Paris Molière Award); Spider-Man: Turn Off the Dark; Annie; The Motherf**ker With the Hat; Promises, Promises; Arcadia; Come Fly Away; Cyrano de Bergerac; Radio Golf; The Little Dog Laughed; Thoroughly Modern Millie; Prelude to a Kiss; The Boy From Oz; many others. Upcoming: Big Fish, Bullets Over Broadway. Recent Off-Broadway: Blood and Gifts, The Blue Flower, Happiness, Yellow Face, A Man of No Importance, Birdie Blue, Observe the Sons of Ulster… (Lortel Award), Jitney, Saturday Night, Three Days of Rain, All My Sons, The Most Fabulous Story Ever Told, many others. Television: "Smash" seasons 1 and 2: NBC Dreamworks. Josh Schmidt
Original Music and Sound Design
Josh Schmidt. Broadway: The House of Blue Leaves, Brighton Beach Memoirs. Off-Broadway Composer: A Minister's Wife (Lincoln Center), Adding Machine (Minetta Lane), Whida Peru (Premieres/59E59); Incidental Scores: When the Rain Stops Falling (Lincoln Center), Fifty Words (MCC); Sound Designer: Water by the Spoonful (Second Stage), Crime and Punishment (59E59), many others. Regional: Stratford Shakespeare Festival, Goodman Theatre, Steppenwolf, Writers' Theatre, Alley Theatre, American Players Theatre, many others. Recordings: Adding Machine, A Minister's Wife. Associate Artist: Alley Theatre, Writers' Theatre. Member: ASCAP. Awards: Lortel, Outer Critics, Jeff, ASCAP, NEA/TCG. Dustin O'Neill
Projection Designer
Dustin O'Neill is a NY-based designer whose work has been seen internationally and throughout the US in everything from theatre to opera and television to fashion. His work has been seen at the Metropolitan Opera and English National Opera, on Broadway and on television. His work has been used by fashion icons Prada, Dolce and Gabbana, Gap, Louis Vuitton and others. Broadway designs: Guys and Dolls, The Story of My Life. Christopher Bayes
Movement
Christopher Bayes. Broadway: The 39 Steps (Movement Director, Roundabout, Cort Theatre, Helen Hayes). National tour: The 39 Steps (Movement Director). Six years Theatre de la Jeune Lune: actor, director, composer, artistic associate. In 1989 joined the acting company of The Guthrie for over 20 productions. In 1993 produced his one-man show, This Ridiculous Dreaming, based on Boll's novel The Clown. New York directing: Juilliard, NYU's Graduate Acting, HERE, Dixon Place, P.S.122, The Public Theater, NY International Clown Festival. Regional directing: Shakespeare Theatre, Yale Rep, Berkeley Rep, Intiman, Court Theatre, Idaho Shakes, ArtsEmerson. His production of Servant of Two Masters continues to tour nationally and will perform at Seattle Rep in the fall. 2000 Fox Fellow. Faculty: Head of Movement/Physical Theatre, Brown/Trinity Consortium; NYU Grad Acting; currently: Juilliard (since 1995) and Professor, Head of Physical Acting at Yale School of Drama. Alison DeSantis
Production Stage Manager
Alison DeSantis. Atlantic Theater Company: John Patrick Shanley's Storefront Church; Ethan Coen's Happy Hour, Offices and Almost an Evening (also Bleecker Street); Gabriel; Sam Shepard's Ages of the Moon; What's That Smell: The Music of Jacob Sterling (also New World Stages); Scarcity. Manhattan Theatre Club: The Madrid, Spirit Control, Ruined, Our Leading Lady, Regrets Only. The Public Theater: The Agony and the Ecstasy of Steve Jobs, Tony Kushner's The Intelligent Homosexual's Guide… Other NYC: Arabian Night (Play Company); Sake with the Haiku Geisha (Gotham Stage Company). Regional: Alfred Uhry's Apples and Oranges directed by Lynne Meadow (Alliance Theatre); three years at Geva Theatre Center. International: Fame (Macau International Music Festival/Barkley Kalpak Agency). Graduate of the University of Rochester. Howard Tilkin
Assistant Stage Manager
Howard Tilkin. Atlantic: Dreams of Flying Dreams of Falling. Broadway: Lucky Guy. National tour: Flashdance The Musical. Off-Broadway: Checkers (Vineyard Theatre), Director's Lab (Lincoln Center Theater), Now. Here. This. (Vineyard Theatre), Close Up Space (Manhattan Theatre Club), Bridge Project: As You Like It/The Tempest (Brooklyn Academy of Music). Regional: New York Stage & Film, Berkshire Theatre Festival and NJPAC. Education: NYU Tisch, Tech Track. Thanks to Mom & Dad, Alison & Chris and everyone at the Atlantic.
Reviews
"It is precisely Mr. Guare's willingness to free associate in language, theatrical style and content that makes his work sing."
THE NEW YORK TIMES
"Three Kinds of Exile is an infinitely rich and involving staging of the endless topic, which has been at the center of concern for artists and writers of all origins for over a century. It deserves to become a classic"
Michael Miller, NEW YORK Arts
Photos by Kevin Thomas Garcia