Curated by Director of New Play Development Abigail Katz, the Amplified Reading Series presents four bold new plays throughout the season with an expanded rehearsal process for more meaningful engagement with the material and the playwright.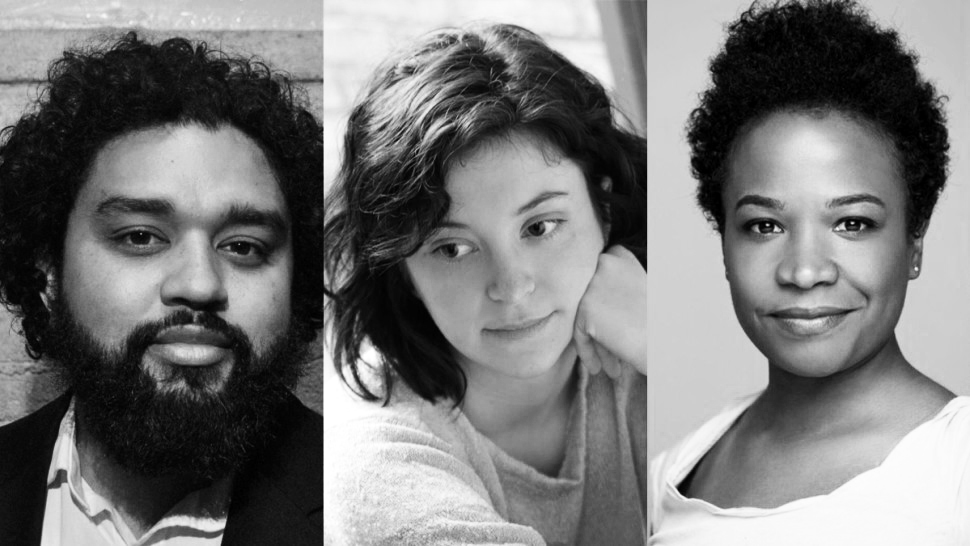 A Small World
by

Eboni Booth
directed by Knud Adams
Monday, March 25, 2019 at 2pm
Linda Gross Theater | 336 West 20th Street
Min is a 13-year-old girl living with her father and their dog in a small town. All she wants to do is hang out with her friends, get good enough grades, and go to the school dance. But when Min develops an unlikely connection with the new girl in town, she finds herself confronting the violence of adolescence and understanding the necessity of friendship.
The Wind and the Breeze
by Nathan Alan Davis
directed by Jenny Koons
Monday, October 22, 2018 at 2pm
Linda Gross Theater | 336 West 20th Street
Sam, the legendary, undisputed, greatest emcee in Rockford, IL, plans to rest on his laurels all winter and, if possible, stake out an early spot to watch the Independence Day fireworks –but his closest mentees and their outsized dreams challenge him to a battle he can't win. The Wind and the Breeze explores the politics of place, the unspoken expectations of friendship and what happens when we choose to stand our ground on shifting sands.
Nothing Left to Burn
by Adi Hanash & Patrick Vassel
directed by Pirronne Yousefzadeh
Monday, November 5, 2018 at 2pm
Linda Gross Theater | 336 West 20th Street
The political is personal. Even the Arab Spring began (as so many springs before it) with a love story. How that story ignited a wave of revolution in the Middle East is the center of this dark comedy about an indefatigable fruit seller named Mohamed and apple of his eye Fadia. And how rolling with punches, keeping the faith, and never letting them get you down only works until you realize there's nothing left to burn.
I'm Revolting
by

Gracie Gardner


directed by

Moritz von Stuelpnagel
Monday, January 14, 2019 at 2pm
Lucille Lortel Theatre | 121 Christopher Street
A group of people are waiting to be called into a room one by one. Some of them have skin cancer, some of them are there to give support. A play about doctors and medicine and the space in between the two.